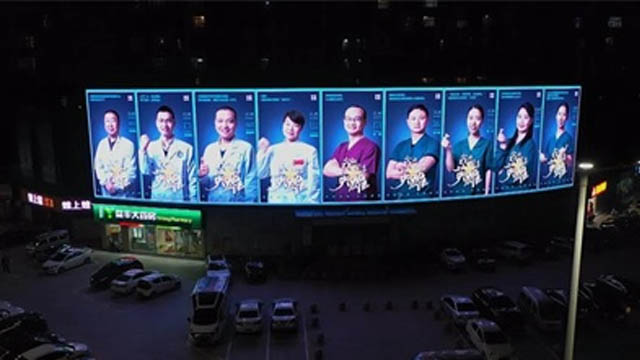 The first WOO media owners webinar comprised of 32 representatives from Out of Home companies worldwide including WOO board members, many fresh out of meetings with governments and other authorities over measures to ameliorate the economic effects of the Covid-19 crisis.
All agreed that the new forum is an invaluable way of sharing experience as different countries and markets respond to the crisis.
As ever the global picture is mixed: some national governments producing relatively generous support packages - the UK, Canada and Netherlands instanced here - others unwilling or unable to be as helpful. A number of attendees reported helpful meetings with private and public landlords over rents and other costs and negotiations with governments over tax breaks for advertisers.
Traffic measures are key to Out of Home's recovery and data from the UK, courtesy of Talon's Ada, just one example of a plethora of data emerging, showed road traffic at around 50 per cent of pre-crisis levels, a higher level than might be expected and certain to increase as lockdowns are gradually eased.
The medium is still functioning effectively worldwide. Richard Saturley of WOO showed examples of crisis-inspired public service campaigns from all over the world with some examples of current and new commercial advertisers still being attracted to OOH. The photo above (from China) shows one of many national campaigns to salute health workers.

Representatives from China, where the lockdown has ended in some cities - showed traffic levels recovering to about 70 per cent of the norm in some major cities. This has helped to drive Out of Home sales back up to 35 per cent of pre-crisis 2020 forecasts with 60 per cent anticipated in a month's time. This is the firmest evidence to emerge to date of the likely recovery in other markets.
Ultimately, though, recovery depends on demand and Sergio Rossi from Grand Stazioni Retail in Italy suggested that the next webinar should major on ways of stimulating demand from advertisers and agencies when recovery is fully underway.
WOO secretary general Mark Flys told attendees that the Organization is currently involved with two campaigns aimed at promoting Out of Home to a global audience of consumers and advertisers. Further details will be announced in forthcoming newsletters.
President Tom Goddard said: "Following the success of our Out of Home national associations webinars we decided to create a forum for media owners and it's enormously encouraging that so many busy people participated and our discussion was so enlightening and productive. "I'm very confident that our further discussions with help to drive the global industry forward. We're even stronger if we work together and we may well look back at these as a tipping point for the industry as we move into recovery."