TORONTO CONGRESS HIGHLIGHTS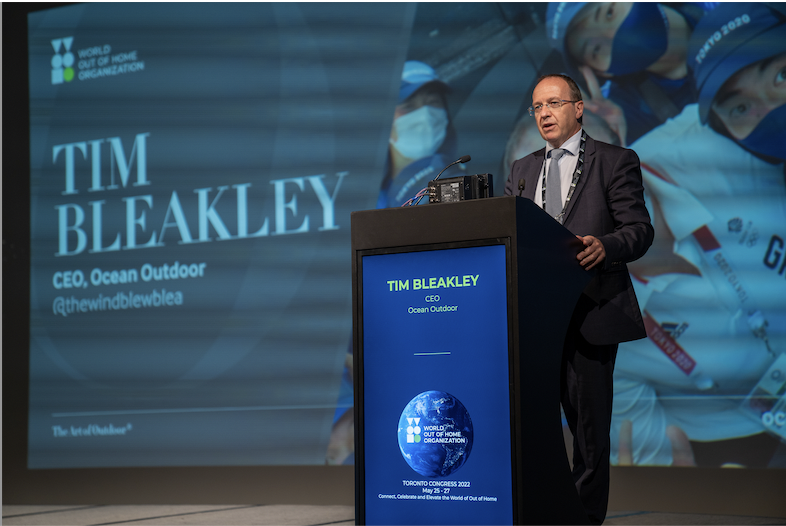 Every Cloud....
Every Cloud... Ocean Outdoor CEO Tim Bleakley presents on how Out of Home has emerged stronger from the pandemic at the WOO Toronto Congress May 2022.
WATCH THE PRESENTATION - DOWNLOAD THE SLIDES »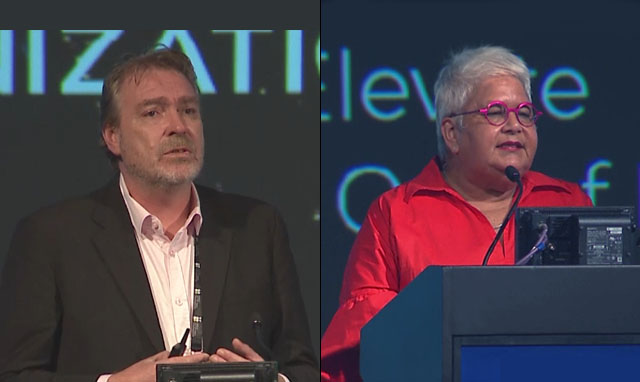 Down Under On Top - Moldrich / Guesden, OMA / Move 2.0
Down Under On Top - Charmaine Moldrich and Grant Guesden from Australia's Outdoor Media Association (OMA) present on MOVE, Australia's market leading OOH measurement system at the WOO Toronto Congress May 2022.
WATCH THE PRESENTATION - DOWNLOAD THE SLIDES »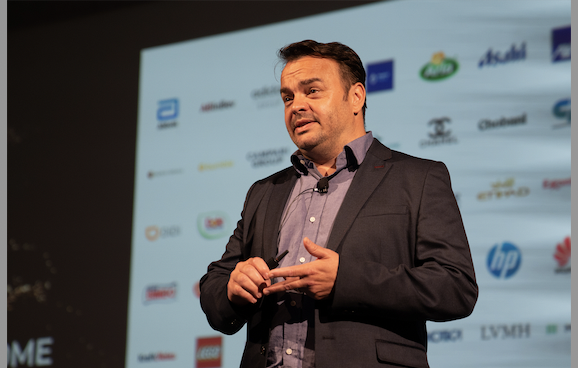 Sustainability - the New Digital
Sustainability - the New Digital.- World Federation of Advertisers (WFA) Marketing Lead Rob Dreblow presents on why sustainability has risen to the top of the marketing agenda at the WOO Toronto Congress May 2022.
waTCH THE PRESENTATION - DOWNLOAD THE SLIDES »
OPINIONS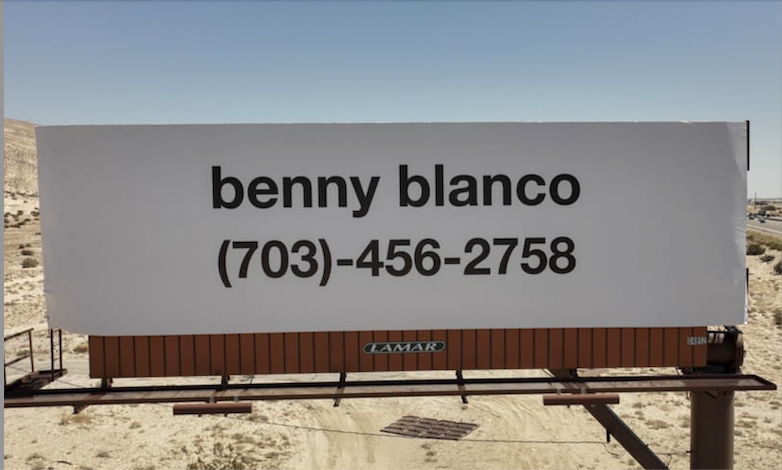 Does Call to Action Work on Out of Home Advertising?
Call to Action (CTA) encourages the target of an advertisement to do something specific. But not every ad platform is conducive to calls to action. Will a CTA work for billboards and other out of home advertising? The answer is yes, but as you may have guessed, it's not always simple to determine when to use a CTA.
read »
In Uncertain Times, a 'Play It Safe' Strategy for Brands Will Be Anything But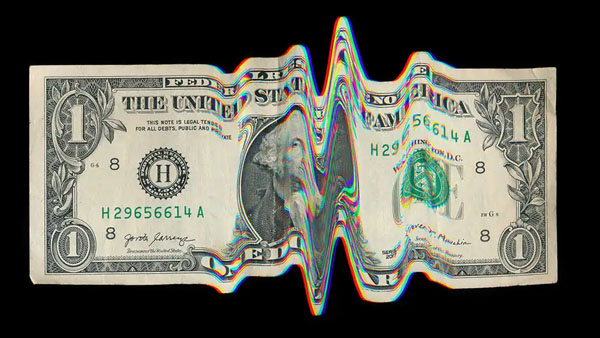 Procter & Gamble's chief brand officer Marc Pritchard said it best: It's time to "double down." That sentiment may feel counterintuitive right about now. Indeed, as we head into the back half of this year, there seems to be little doubt that the advertising industry, along the rest of the U.S. economy, is bracing for some headwinds.
read »
How to use QR codes on billboards and make it interactive?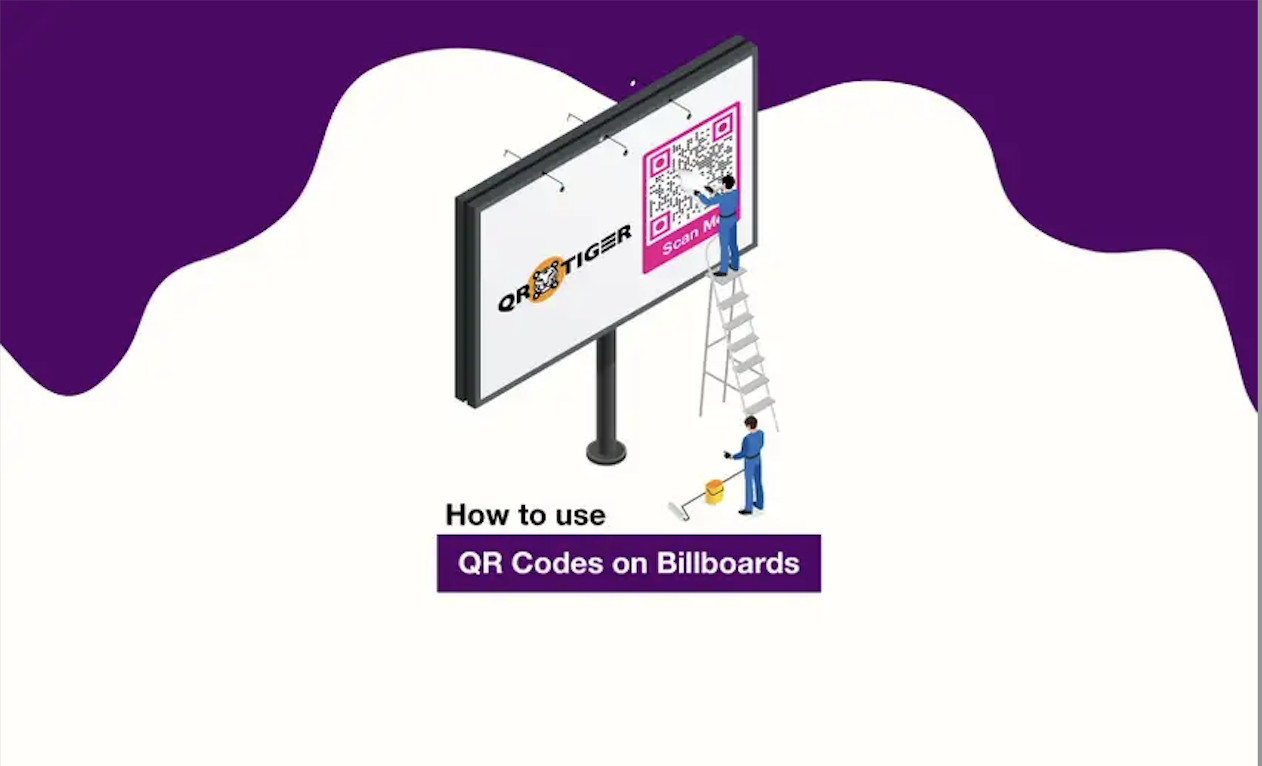 A QR code on a billboard has becomes a major part of billboard ads that is used to direct audience to online information when scanned. But do QR codes work on billboards? Simple answer: Yes.
Read »
ENVIRONMENT AND SUSTAINABILITY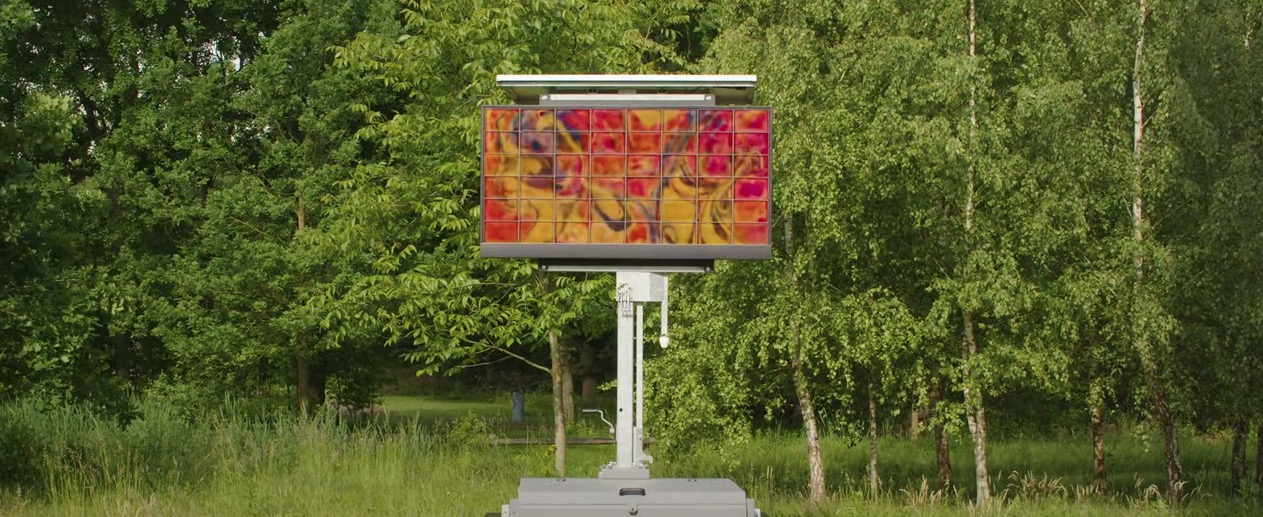 Daktronics actively testing large format Full Colour outdoor E-Paper displays with Dutch firm Etulipa
LED display giant Daktronics is part of a small consortium actively testing a new kind of reflective epaper display that supports full color and video, and works reliably outdoors. The electro wetting display display technology was developed by a small Dutch company,
Read »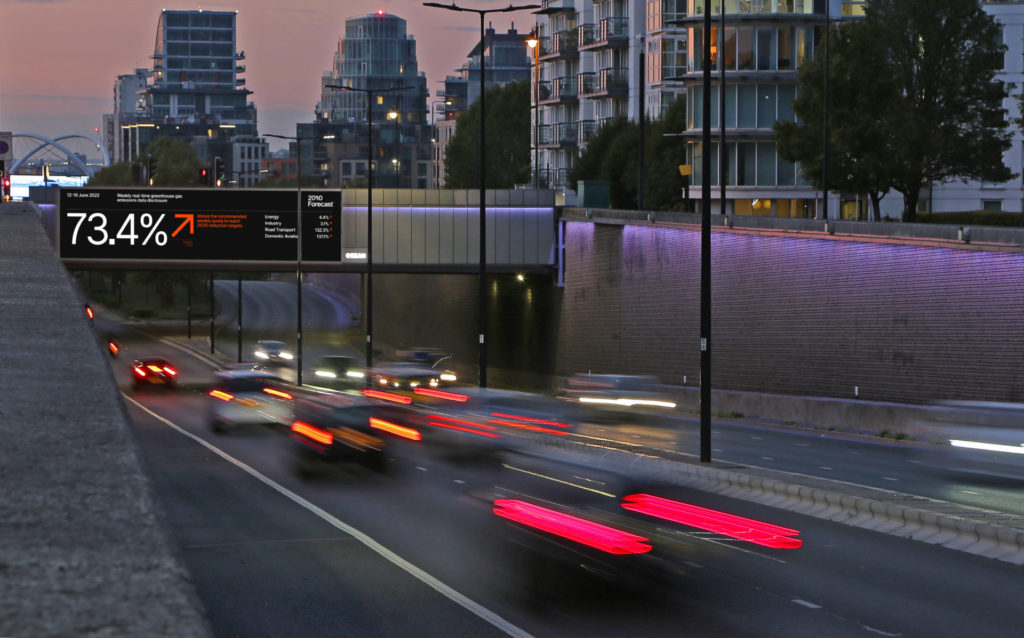 UK's CO2e emissions to be displayed live for first time using satellite technology
Climate tech start-ups Doconomy and Kayrros have launched 'The 2030 Forecast', a first of its kind climate literacy initiative that uses outdoor digital displays to show a weekly snapshot of carbon emissions footprint from energy, industry, road transportation and domestic aviation.
Read »
DATA AND MEASUREMENT
Out of Home revenue bounces back as market embraces digital measurement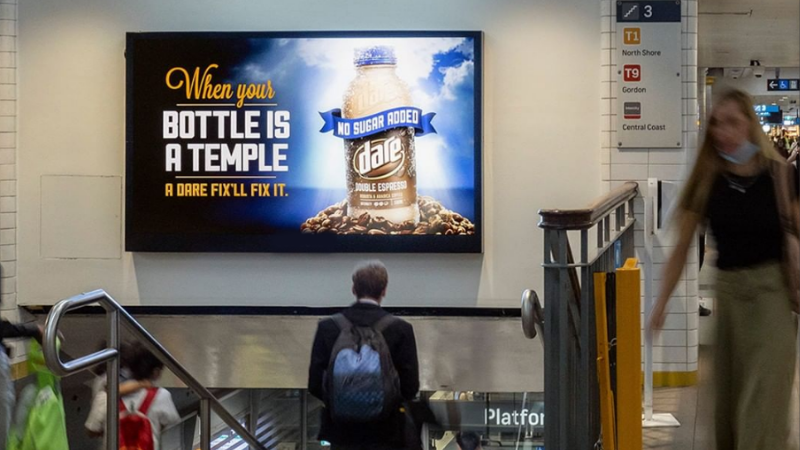 The Out of Home (OOH) industry has today announced an increase of 14.8 per cent on net media revenue for Q2 2022, reporting $249.5 million, up from
$217.3 million* for the same quarter in 2021.
READ »
ISBA appoints first CEO of Origin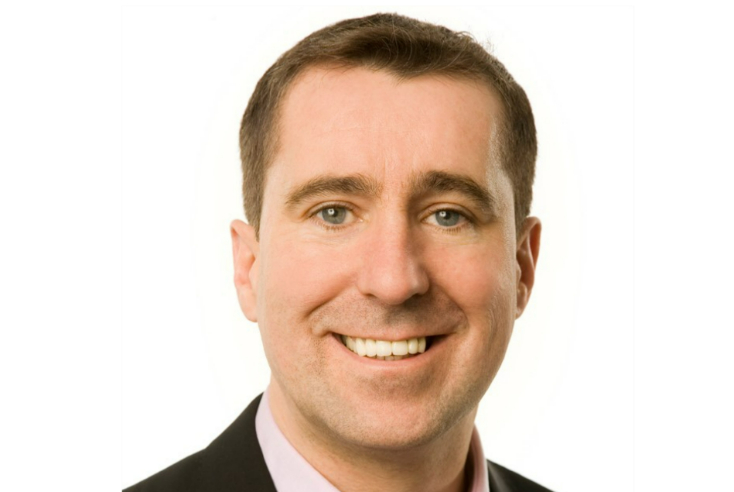 ISBA has chosen Tom George to be the first chief executive of Origin, the UK's cross media measurement programme. George (pictured- main image) will take up the role in September and currently runs Everclear Consulting.
Read »
When It Comes To OOH Spend Size (Market) Matters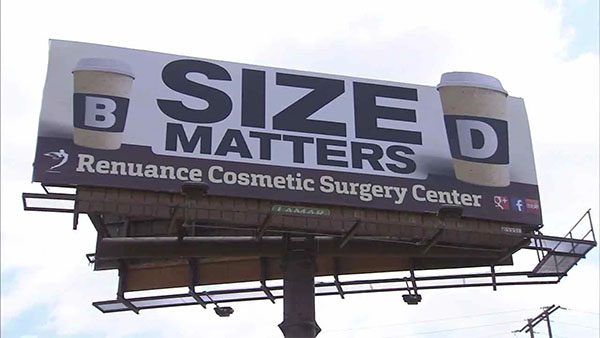 The Q1 2022 OOH Spending data is in, and Geopath has compiled a report for top DMAs across the country! We recently looked at the full year 2021 data, evaluating the top advertisers and industries across the report. Let's take a look at similar data from Q1 of this year.
Read »
OOH DESIGN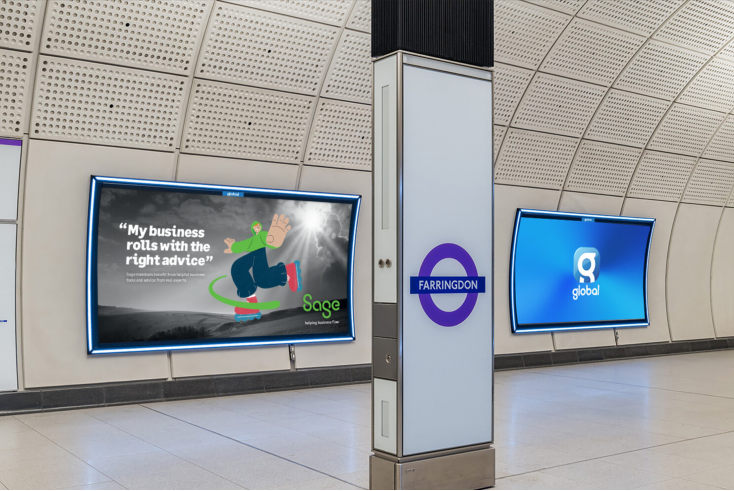 Why the Elizabeth line marks a new era for OOH design
OOH is evolving to become part of the fabric of our urban landscapes rather than just an afterthought or commercial bolt-on. After more than a decade under construction, the Elizabeth line has finally opened its gates. Connecting East and West London, the 100km line we once knew as Crossrail features 10 new stations, and represents the largest single increase to Central London's rail capacity in 70 years.
Read »
COMPANY NEWS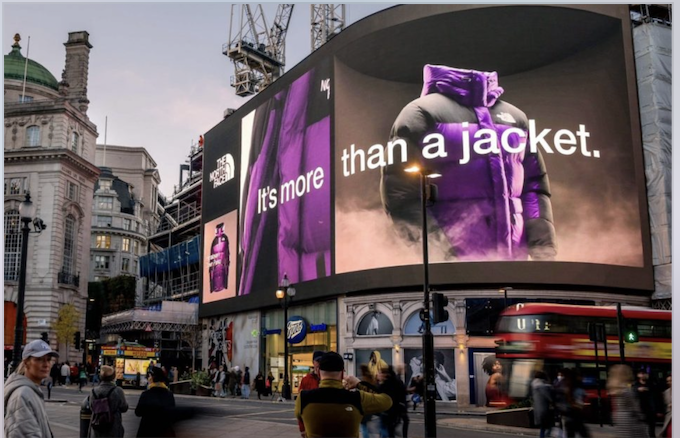 Talon Outdoor secures investment from Equistone to support global growth and accelerate investment into technology, as Mayfair exits
Talon Outdoor, a leading, independently-owned global OOH advertising agency, today announces that it has secured investment from Equistone Partners Europe, one of Europe's leading mid-market private equity investors.
Read »
COUNTRY NEWS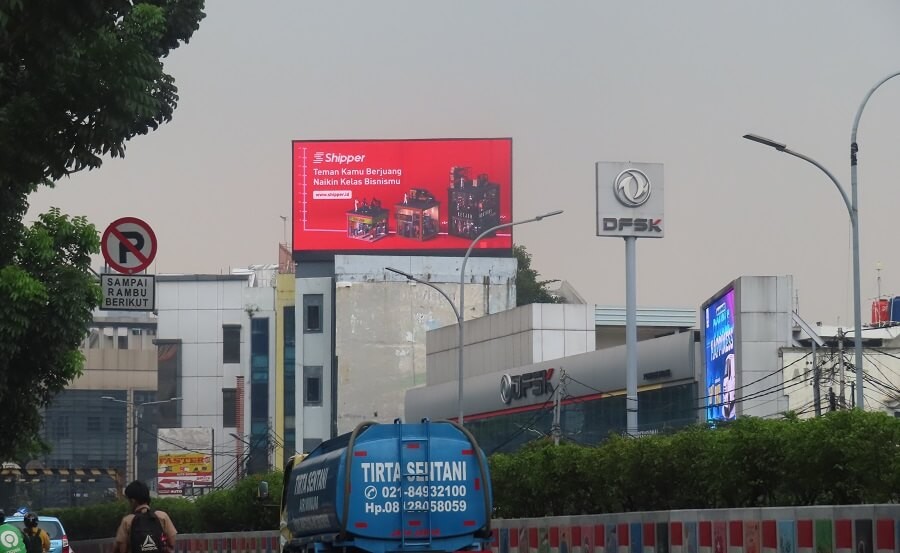 How Rajawali Media is changing Outdoor media in Indonesia
n the Indonesian market, digital out-of-home is still a relatively new offering. Most operators are still operating static networks, so any media owner exploring the possibilities of digital screens, audience targeting, or automated buying is pushing the boundaries of innovation.
Read »
PROGRAMMATIC AND AUTOMATION
How Programmatic is Powering China's DOOH Market to Become the World's Largest
Traditionally, OOH was not seen as part of an omnichannel strategy. DOOH, and programmatic DOOH, has changed all of that says, Aileen Ku.
The rise of the digital out-of-home (DOOH) market in China is impossible to ignore.
Read »
Top 3 ways to target summer travelers with programmatic DOOH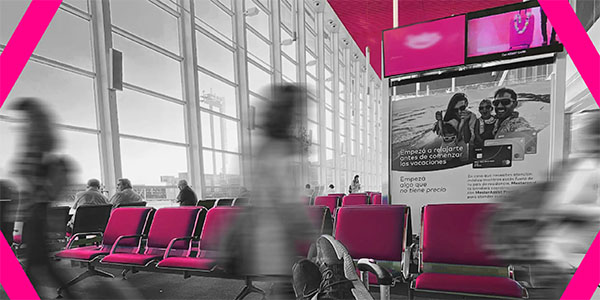 Bags are packed and audiences are jetting off, but with programmatic digital out of home (DOOH), advertisers don't have to stay behind. Learn how to precisely target at scale while consumers travel across the globe.
READ »
JCDecaux enters into a strategic alliance with Displayce including a majority stake to make it a benchmark DSP in outdoor advertising
JCDecaux has announced the signature of a strategic alliance, including the acquisition of a majority stake, with Displayce, the DSP (Demand Side Platform) leader specialised in the purchasing and optimisation of digital outdoor advertising (DOOH).
Read »
Prospects bright for pDOOH inclusion in omni-channel campaigns
Calvin Chan, CEO - China, VIOOH shares his thoughts on the pDOOH opportunities in mainland China and Hong Kong markets, in an interview with Rajiv Raghunath.
Read »
CREATIVE

The OMA - The Best Outdoor in June
The best of Outdoor is a monthly selection of local and international Out of Home (OOH) campaigns to fuel your creativity and inspire your next moment of genius.
READ »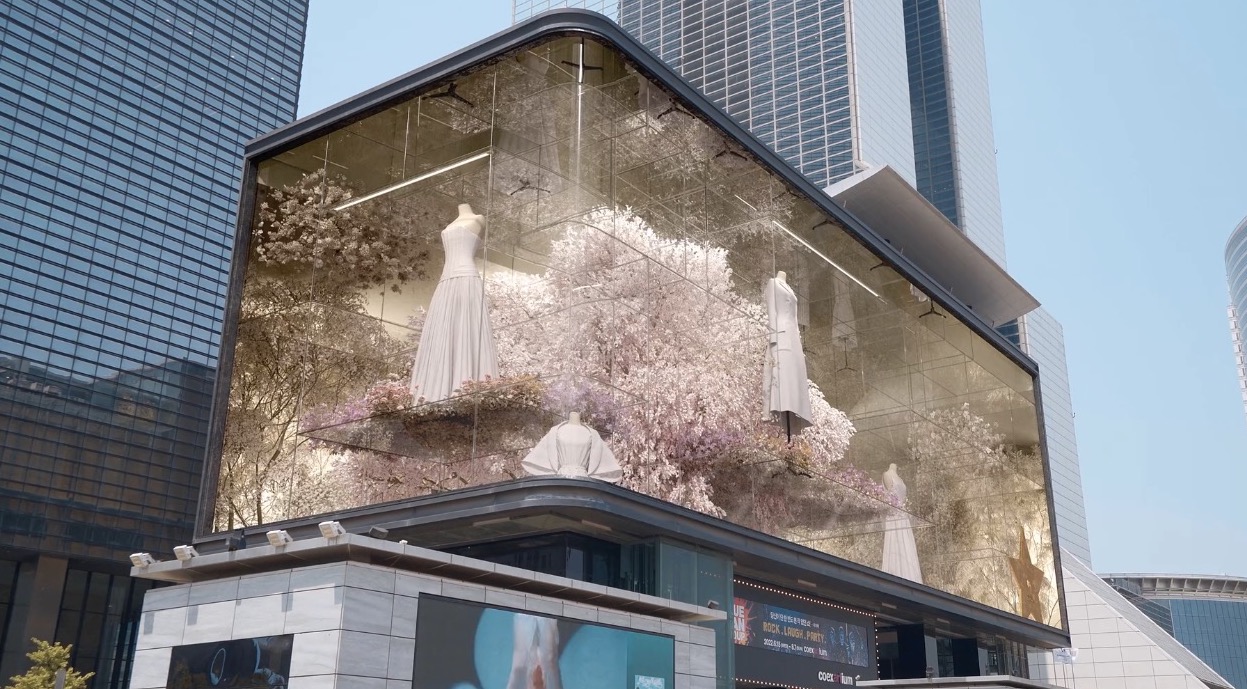 Probably the best 3D Illusion yet done for big LED Boards
With the usual qualifier that this sort of thing looks best at a very specific viewing angle, this is nonetheless one of the best three-dimensional illusion pieces I've seen to date – a promotion for the opening in May of Dior Seongsu, the fashion brand's first concept store in Korea.
Read and watch »
WOO GLOBAL DATABASE
The WOO global database holds all our information gathered on research, legislation, case studies and general industry data, organised by country. All documents are available for members to download in pdf format.