APAC Forum 2023 Wrap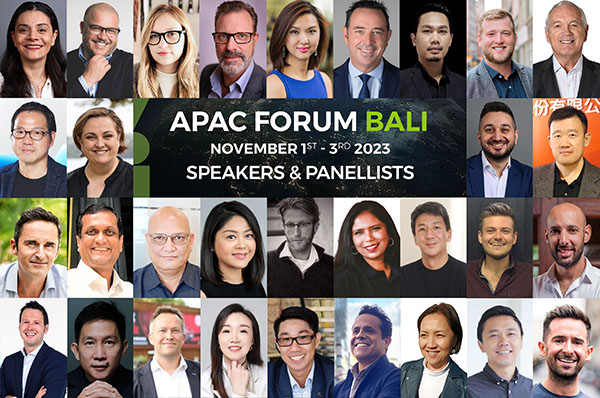 The World Out of Home Organization held its second APAC Regional Forum in Bali, Indonesia: November 1st - 3rd.
The first APAC Regional Forum, with over 200 delegates, was held in Kuala Lumpur, Malaysia, in October 2022. In Bali we got over 350 delegates a record for a Forum so far. As was the case in Kuala Lumpur we received a very warm welcome from our Indonesian hosts.
This Forum gave delegates one and a half days of presentations on the Expanding World of Out of Home from Media Owners, Buyers, Tech Suppliers and Clients. Here are some of the highlights.
Day 1
WOO President Tom Goddard opened the Forum highlighting the importance of the APAC Region, home of four of the world's biggest OOH markets and highlighting that OOH's share in the region is now 7% compared to a global average of 5%.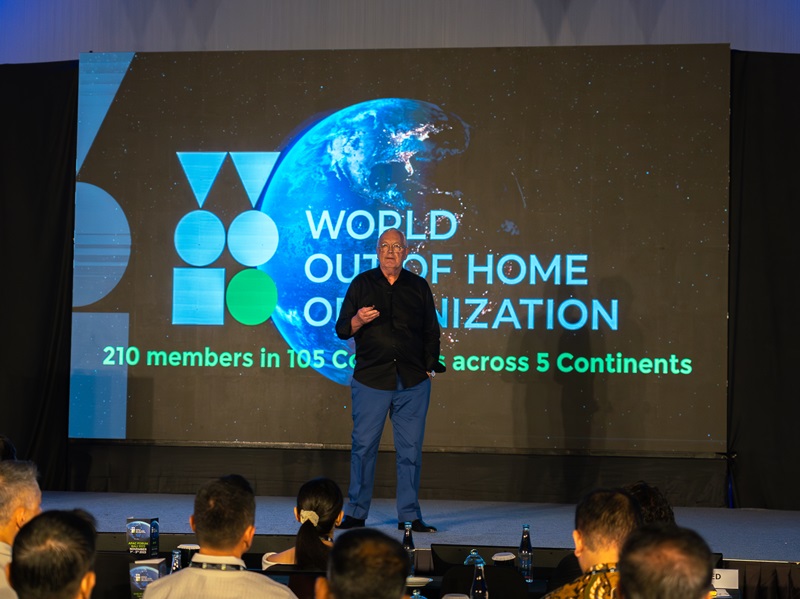 But the medium has much to do, Goddard continued, to reach its merited market share of 10% and he outlined a course of action to grow the medium by 1% a year to reach this goal.
What the industry still needs, said Goddard, are:
More consolidation - research shows that consolidated markets achieved a bigger market share
More coordinated Adtech Strategies - the adtech industry is booming but too fragmented
More measurement and data across all markets - perhaps the key factor and a constant theme at all WOO"s regional and global events
More collaboration on standards and language - the medium must become easier to plan and buy
More empowerment and resource for National Associations - active and energetic national associations drive best practice, innovation, and sector growth but too many are under-resourced.
Day 1 continued to focus on all aspects of driving sector growth in Out of Home including a powerful session from Chloe Neo from Singapore on Cross Media Measurement. This was followed by a great session on OOH Creativity from Jay Young of Talon's Grand Visual who reminded us with some fantastic examples of the enduring power of OOH Creativity to drive a message, one often then amplified by social media.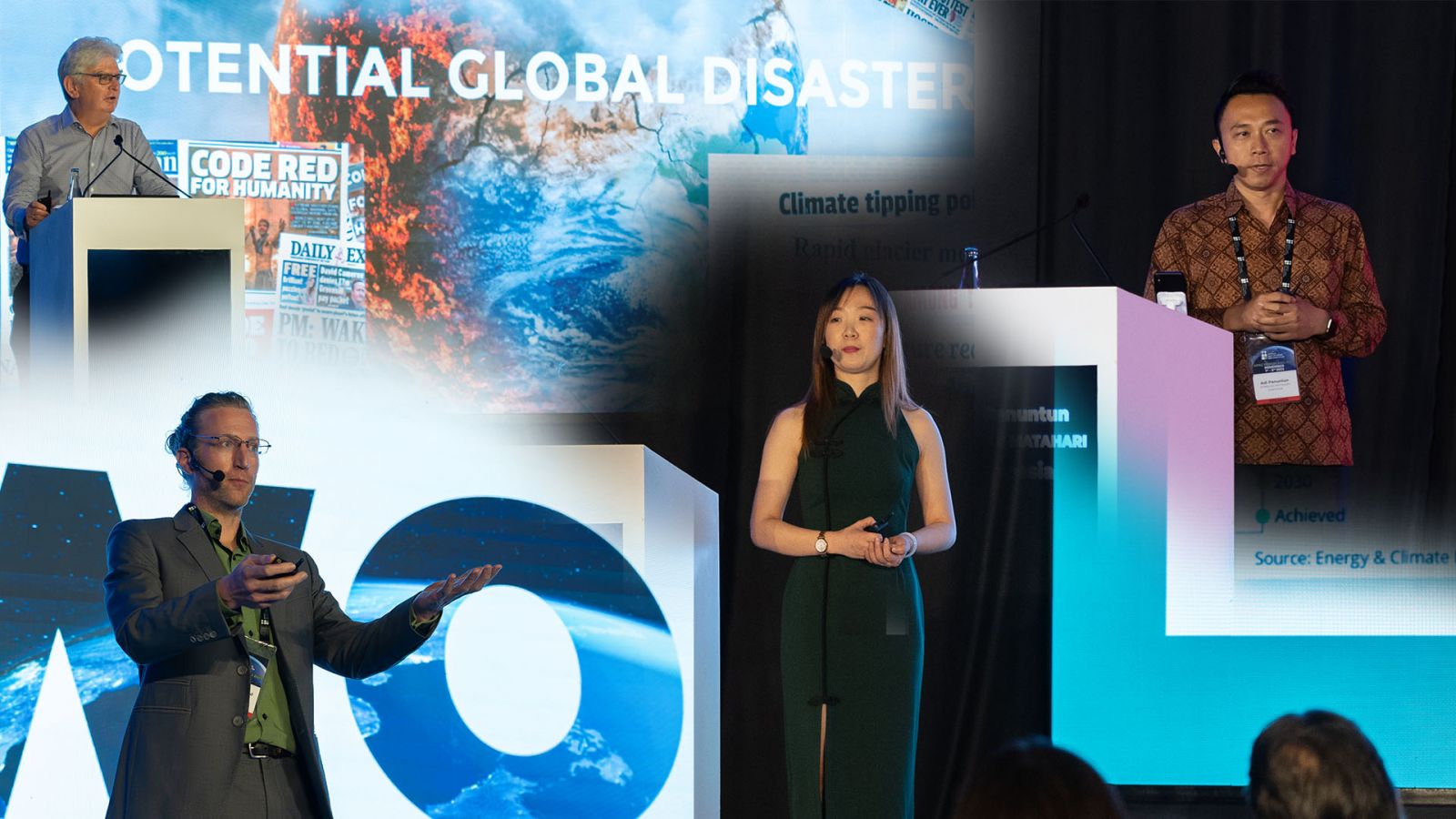 The forum then moved on to the increasingly important and serious subject of sustainability in a session that outlined a number of WOO initiatives including the setting up of the WOO Sustainability Task Force.
Presentations by hardware providers Doris Li from Absen and Jon Settingsard from Daktronics demonstrated some of the more practical steps being taken by the industry, while Adi Panuntun of Sembilan Matahari gave a very local take on sustainability in action in Indonesia.
Throughout the day there were market updates from Indonesia – Agung Prihambodo, India - Pawan Bansal and Daewoon Kim from South Korea. Daewoon Kim got the afternoon of to a particularly lively start focusing on the fascinating and advanced South Korean Market with a sprinkling of K-Pop which proved a great favourite with delegates.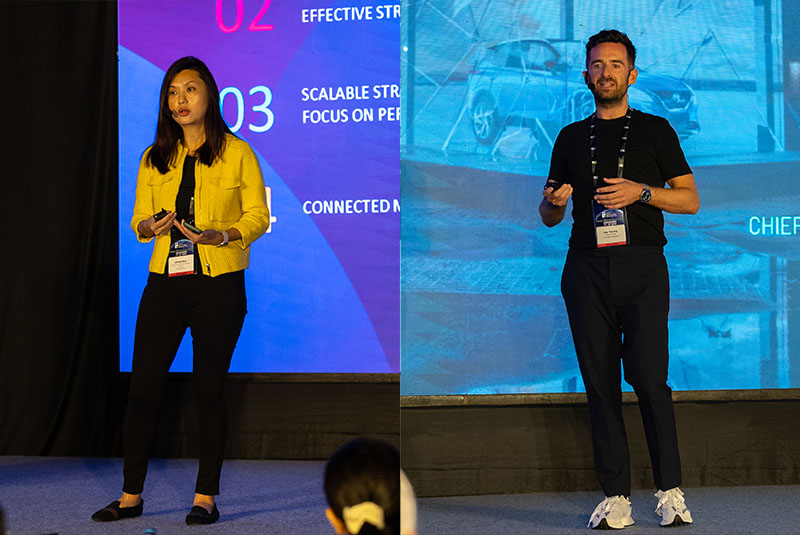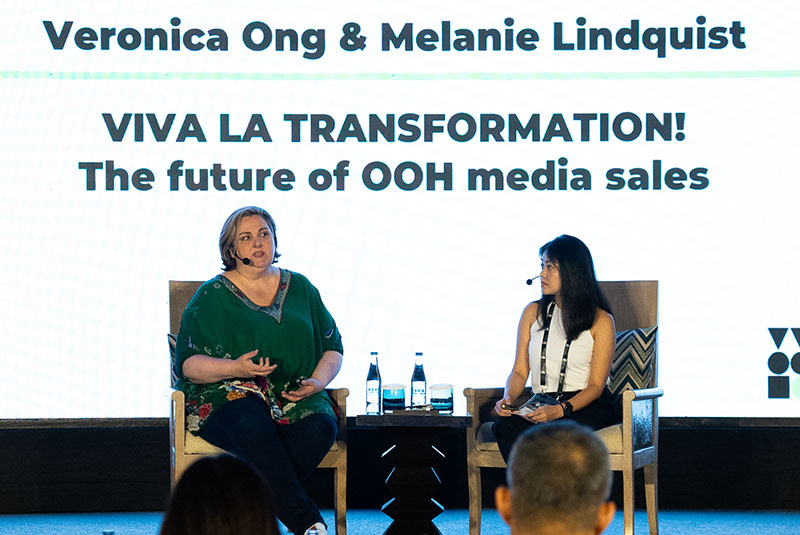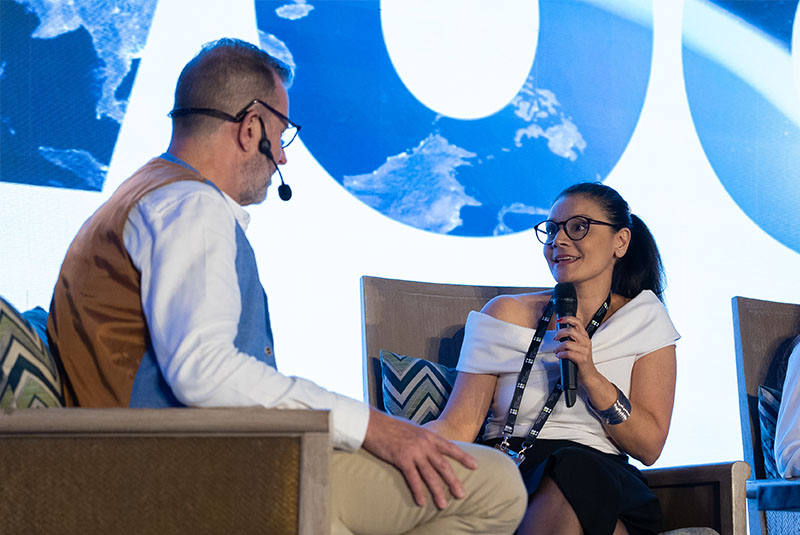 During the day we also saw presentations from Matt Steffenson - Vistar Media on 'The tech trends driving growth and how you can tap in' and also a discussion imaginatively entitled, 'Viva la Transformation! Out-of-Home never Out-of-Date' from Veronica Ong of Broadsign and Melanie Lindquist of Talon Asia Pacific which discussed the challenges and opportunities media owners face in an ever-evolving landscape, with a specific focus on the impact of technology on sales teams.
The day closed with Gideon Adey and his experienced panel of measurement practitioners (Maud Moawad - 7th Decimal, Kristina Rudoman - Allunite, Jun Sakurai - LIVE BOARD and Daniel Wong-Chi-Man - Ipsos) discussing the benefits of setting up an effective audience measurement system in terms of OOH growth. The discussion covered various aspects of audience measurement, including the need for prescriptive briefs, understanding client expectations, data usage, and the importance of industry standards. This was followed by presentations highlighting the latest in cutting edge audience measurement techniques.
Day 2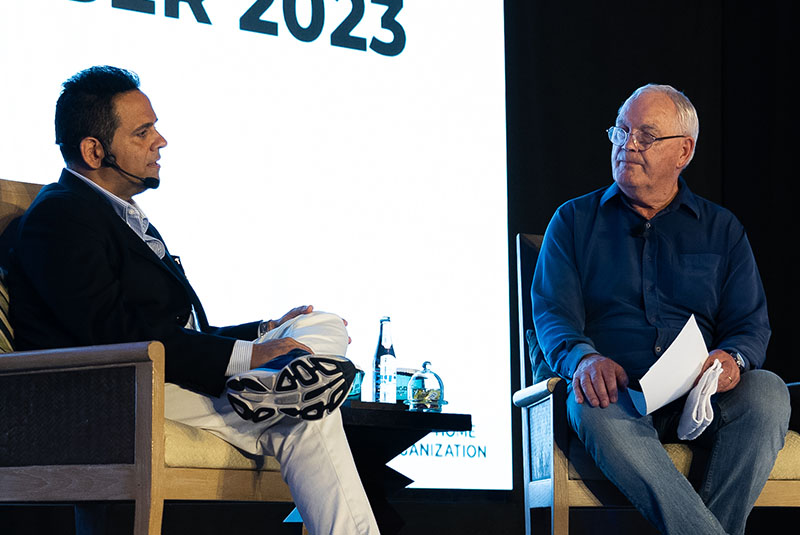 Day Two focused more on the Science of OOH and highlight the growing impact of data, automation and the programmatic buying of OOH. Starting the Day, Tom Goddard WOO President and Andreas Soupliotis founder and CEO of Hivestack used their session set the scene in terms of the development of OOH and the state of programmatic DOOH in this diverse geographical market. This enlightening discussion touched on a number of areas including the challenges associated with data and audience measurement, transparency and the prospect of consolidation within the technology landscape.
This was appropriately followed by the Trade Desk's Greg Fournier who highlighted how the company's core mission of the company revolved around scaling omnichannel campaigns across diverse platforms and the potential opportunities this held out specifically for OOH.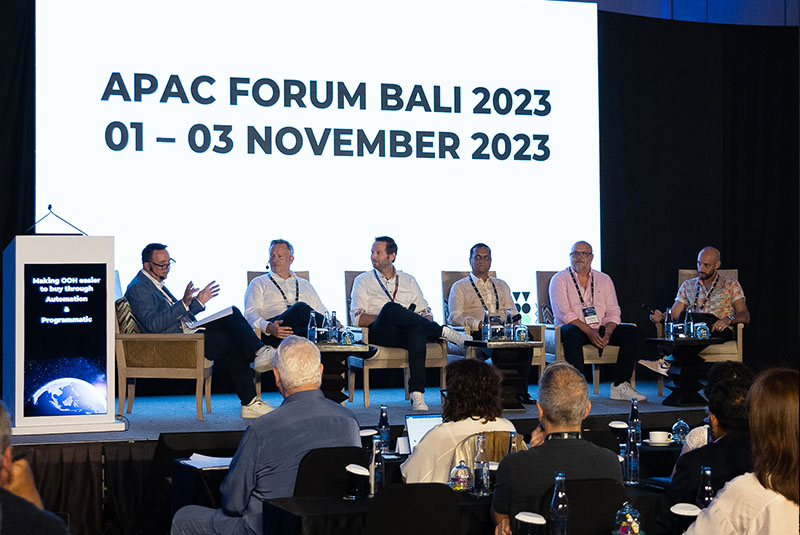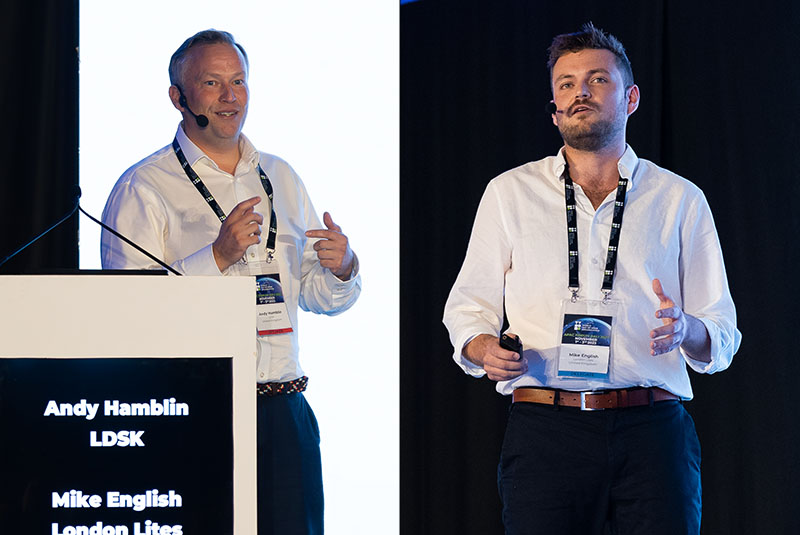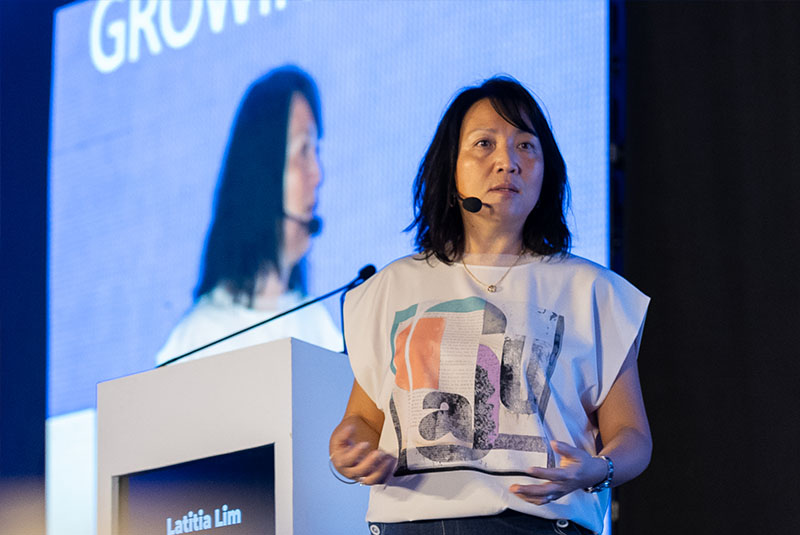 The OMA's Charles Parry-Okeden the moderated the Programmatic and Automation panel which delved further into the subject sharing their insights, experiences, and challenges related to the adoption of automation and programmatic in OOH advertising. This section of the forum was rounded off with a practical session from Andy Hamblin of LDSK and Mike English of UK Based Media Owner London Lites, on the practical steps required to start the automation journey and the potential rewards available to Media Owners. At the heart of these sessions will be a focus on how we can make OOH easier to buy.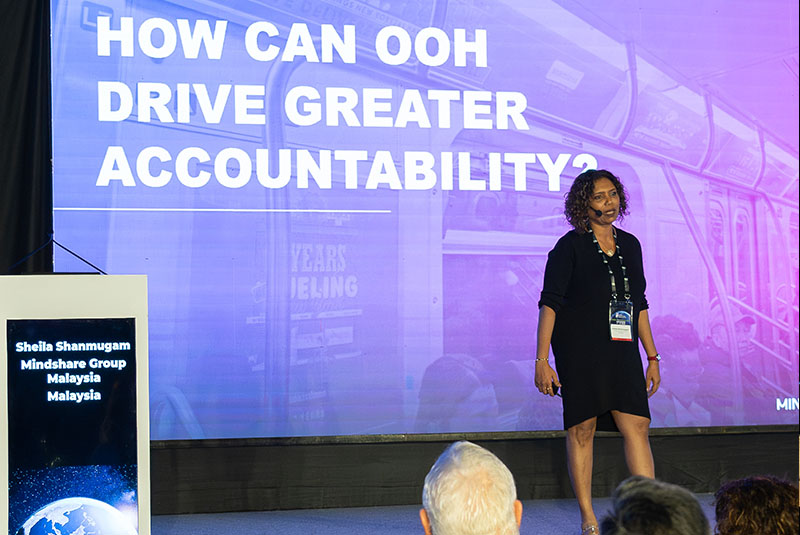 This morning session also recognised the importance of media buyers and clients with Sheila Shanmugam - CEO Mindshare Group Malaysia delivering a strong and very persuasive message on the importance of accountability when it comes to driving OOH investment.
Ricky Afrianto, Director and Global Marketing Director of Mayora spoke about emerging brand expectations from OOH Balance and the need to long-term brand building & short-term performance marketing.
The morning session concluded with Laetitia Lim, CEO, Quividi and Kevin Chang - General Manager, Presco, shining a light on the massive growth potential of Retail Media. This was followed by Ranga Somanathan, Co-Founder of Rsquared Global Ventures who delivered, an at times nostalgic but always insightful presentation on transforming your OOH strategy to help accelerate growth.
WOO CMO Richard Saturley says: "We made our second visit to Asia hoping, among other things, for insights and guidance about how the world of Out of Home is developing in the region and what the medium globally needs to do to become even more attractive and effective in the future."
"Our Bali Forum more than met these expectations thanks to an inspiring array of speakers and panellists and invaluable feedback from delegates. It's a brilliant way to end our programme of events for 2023 and means we're set fair for our first in-person Africa Forum in March 2024 and then our Global Congress in Hong Kong in June."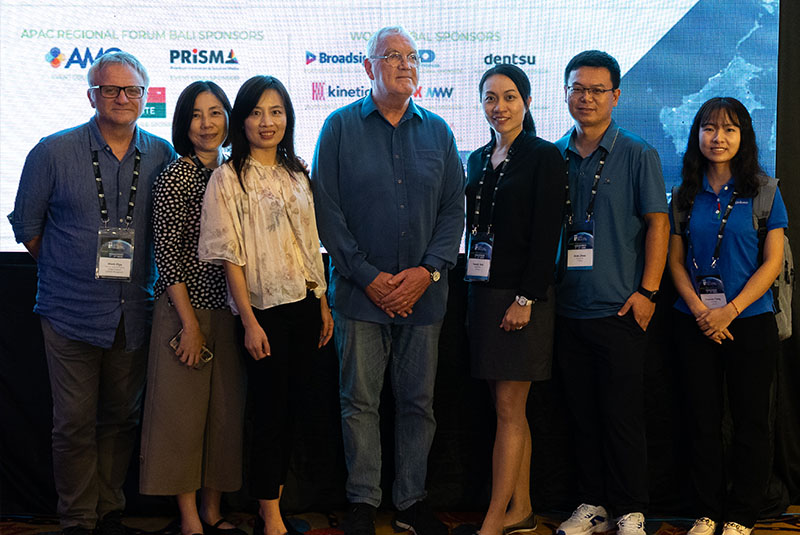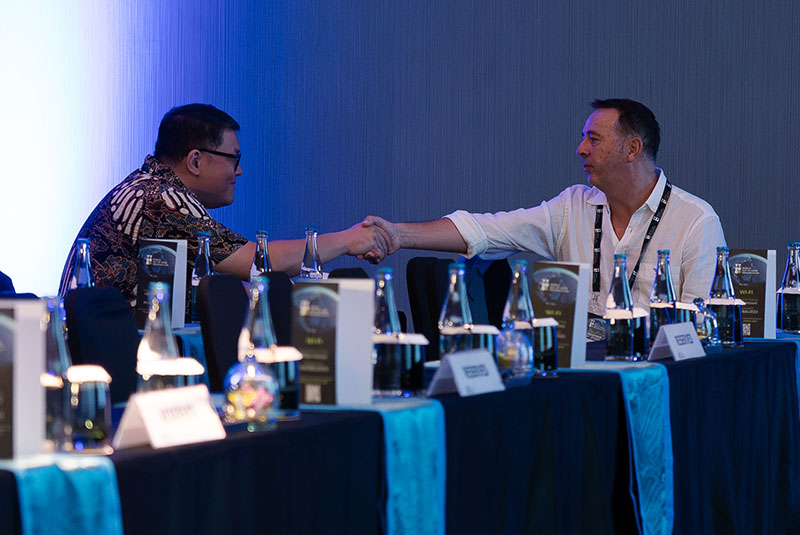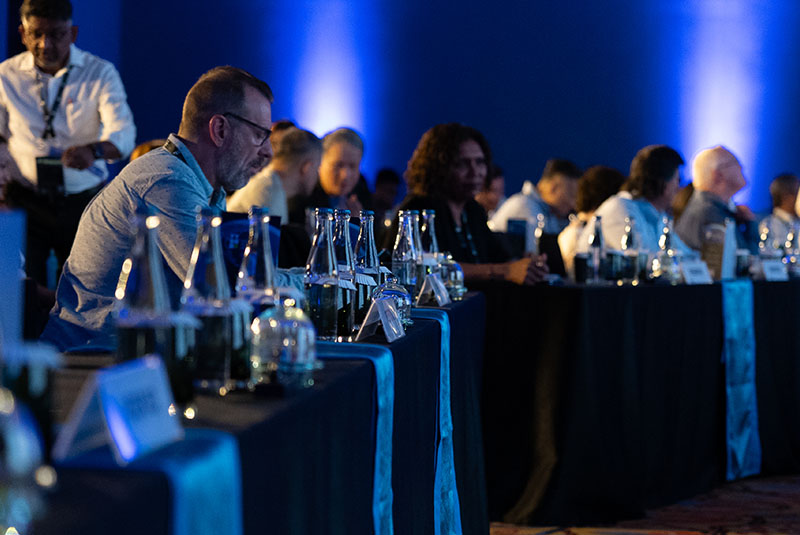 We are currently finalising the presentation slides and recordings for sharing.
All Bali Forum Delegates will be emailed a password protected link to access all videos and presentation slides once this process is complete.
WOO Members also will be able to access both presentations and slides.