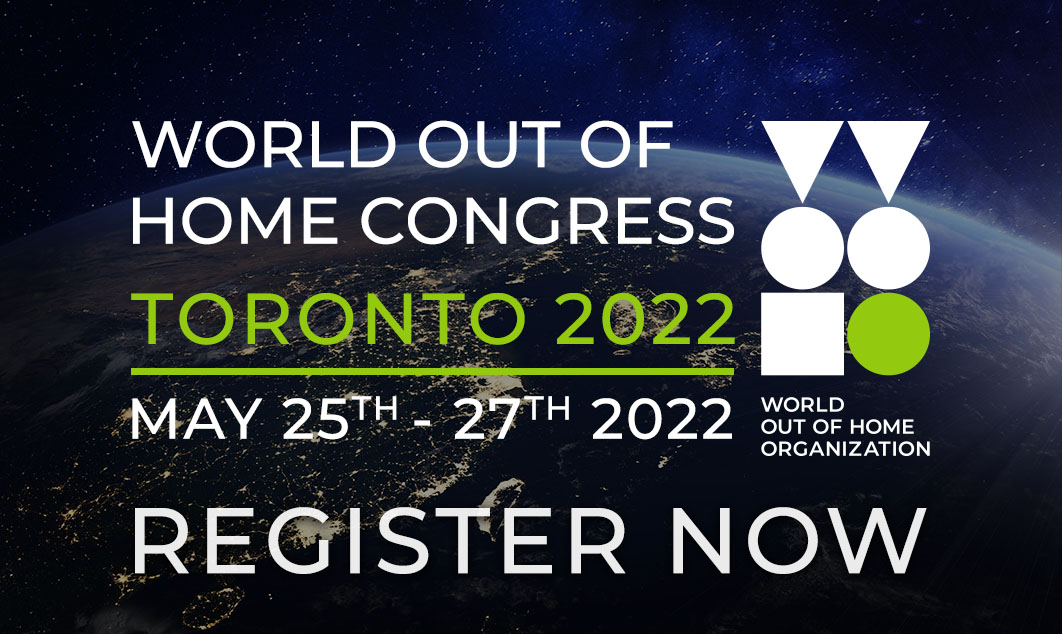 The World Out of Home Organization's first in-person Global Congress will be held in Toronto on May 25-27. This is WOO's first in-person Congress since Dubai 2019.
The Congress will be held at the Sheraton Toronto Centre Hotel, 123 Queen Street West.
A star-studded international speaker programme which includes key decision-makers from Out of Home, the wider global advertising industry, analysts, and commentators, is lined-up. An enlarged Exhibition Programme will feature exciting new developments in technology and measurement, with the opportunity for exhibitors to meet leading media owners face to face.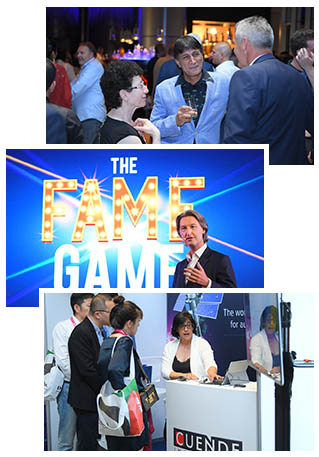 Day 1 – Wednesday May 25th
Congress opens with pre-dinner drinks on Wednesday May 25 followed by an informal Buffet Supper. Some people will arrange dinner out as this is often seen as an opportunity to catch up with colleagues/old friends.


Day 2 – Thursday May 26th
This is the key day of the Congress with a full-day of Congress presentations (9.00am – 6.00pm). We are currently planning and confirming this year's Speaker programme and should have a comprehensive draft which I will forward on as soon as it's available.


Day 3 – Friday May 27th
We have a further day of presentations although these finish early afternoon to allow a quick getaway if required.
Social/Partner Events
As always there are a range of Social Activities in which partners can attend. All these events are included in the Accompanying persons rate of €500 rate apart from the City Tour and the visit to Niagara Falls visit which will be charged separately. We are currently finalising the exact detail however the key elements are as follows.
Wednesday AM – 9.00-1.00pm Toronto City Tour
Congress opens on Wednesday Evening May 25 with pre-dinner drinks followed by an informal Buffet Supper

Thursday Evening - The evening is our set piece Social Event and a Congress highlight with pre-dinner drinks followed by Gala Dinner and Awards presentations which this year will be held at the Royal Ontario Museum

Friday Evening - There will be the ever-popular Congress 'After Party' at a venue known as 'the Assembly' – just opposite the Congress Venue.

Saturday May 28th – We have arranged an option for delegates to further unwind on a trip to Niagara Falls. (9.00am – 5.15pm)
Over the coming weeks we will be announcing more details of the international Speaker Programme as well as the ever-popular supporting social programme.