APAC Forum Kuala Lumpur 2022
The WOO APAC Forum – the Wrap up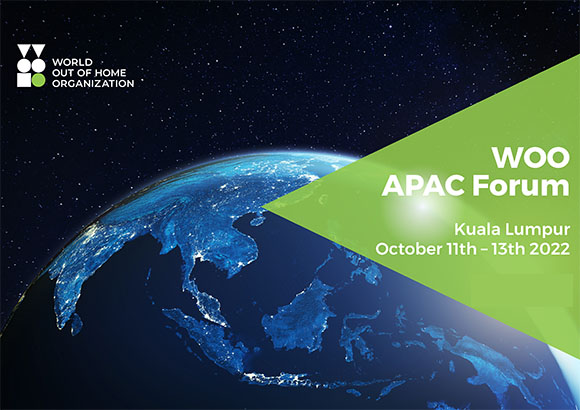 World Out of Home Organization APAC Forum celebrated an industry in fine fettle, energetically equipping itself for the future.
Last week's APAC Forum in Kuala Lumpur, the first in-person such event in WOO history, was a resounding success with more than 200 delegates from the region hearing a full programme of eminent speakers showcasing OOH's growing impact including panels on Audience Measurement, Programmatic and Creativity.
Speakers were drawn from the region's major Media Owners, Media Agencies, Marketers and Suppliers, with strong representations from the regional Trade Associations, major growth drivers in their respective markets.

Day 1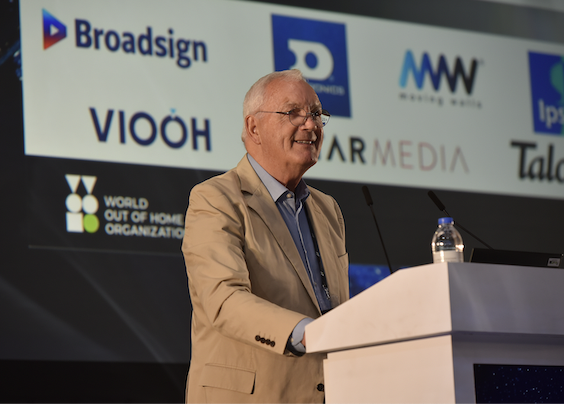 WOO President Tom Goddard had an upbeat message for delegates drawn from all parts of the APAC region - now accounting for over a third of the world's GDP - who are set to share in the Out of Home industry's worldwide bounce back following the pandemic. But he warned that while a range of positive dynamics are driving the medium forward, the industry needs to increase collaboration at all levels and shift from a focus on local competition to sector level cooperation to help combat the threat of other media.
Goddard concluded his opening presentation with a rousing call to action, encouraging all members to:
Digitise more inventory
Invest in Adtech
Provide Quality Audience Metrics
Invest in Data Analytics
Actively support and promote Trade Associations
Work Better Together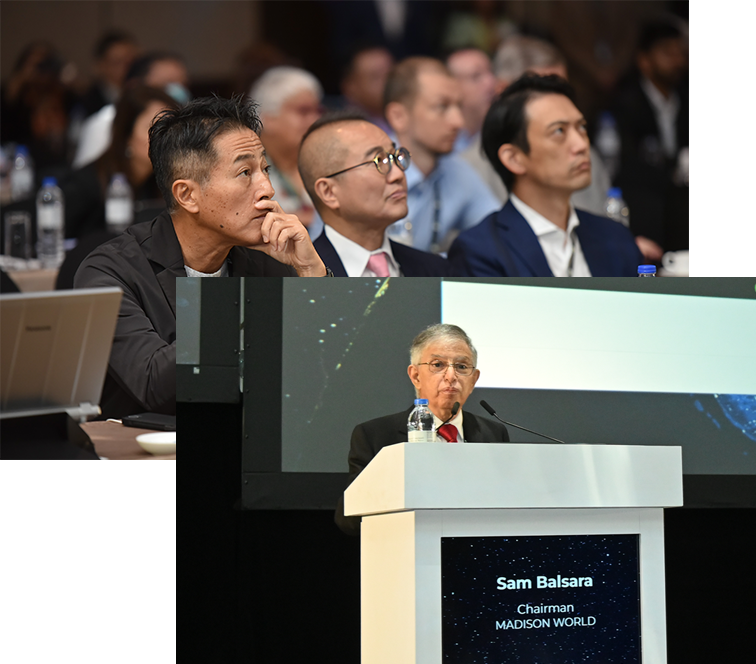 What followed were also country perspectives from Malaysia, Japan, Indonesia, South Korea, China and Singapore. The afternoon session began with Sam Balsara, Chairman and CEO of Indian media group Madison who persuasively outlined the potential opportunity for OOH in the big picture of the total media mix. Other themes included the requirement for valid audience measurement, a subject revisited in detail on Day 2, as well as the challenges posed by market fragmentation. It also celebrated how the region is a home to many of the most innovative and far-reaching developments in digital OOH.
Winnie Chen-Head, Partner and Head of Product & Growth, dentsu Media Malaysia, led a key session 'Out of Home - a natural home for great creativity' featuring contributions from Remus Hoo, Brand and Marketing Specialist at Telecommunications Malaysia, and Sid Nair, Associate Creative director at Dentsu Malaysia. The session underlined the continuing importance of creative for every Out of Home advertiser.
Blair Robertson of Daktronics spoke of the Environmental Impact of Digital Billboard Luminance, a vital issue in a world of sustainability concerns.
Mel Lindquist, of Talon led a session 'View from the OOH Buyer-side' where she and Chloe Neo, CEO, Omnicom Media Group, Singapore gave a buyers' view of OOH and what the medium most needs: audience measurement, workable programmatic and verification.
On Audince measurement Angie Cutter, Managing Director and founder of TAC Media in Malaysia, led a further session: titled 'Accelerating OOH growth with Audience Measurement.' The panel included contributions from Foong Ai Peng at Maxis, Javed Jafri from Unilever, Ryan McPherson from GroupM and Vindy Wong form IPG Mediabrands.
Day 2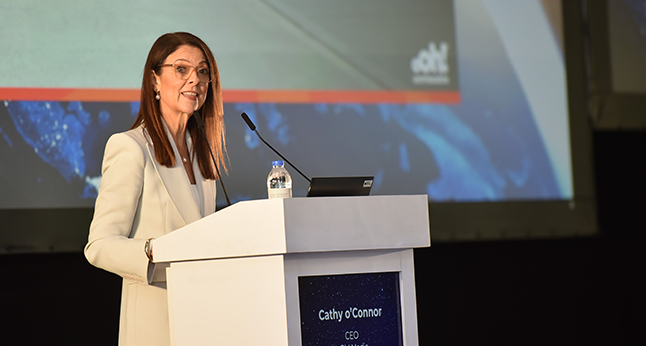 Day 2 focused on the 'science' of OOH and was opened by Cathy O'Connor CEO of Australia's oOh!Media who highlighted the huge opportunities in better data to strengthen OOH's offer to advertisers.
WOO consultant Gideon Adey then led a panel on Audience Measurement. Adey was joined by Charmaine Moldrich from the Outdoor Media Association (OMA) in Australia, Rachana Lokhande of the Indian Outdoor Advertising Association (IOAA), Angie Cutter of digital media owner TAC Media in Malaysia and Ichiro T. Jinnai, President of Hivestack but representing trade body DSC in Japan to discuss the governance, funding and management of large scale Audience Measurement projects. The session concluded with Mark Flood of IPSOS outlining some of the cutting edge solutions available to help OOH "unleash the power of our audiences."
On the final day of the Forum Programmatic Trading featured heavily. Nigel Clarkson, Global CRO at Hivestack, began with 'Reasons to be cheerful - a look at programmatic opportunities in OOH' This was followed by Matt Steffenson, Vistar's Director of Supply in APAC, with Vistar case studies.
Charles Parry-Okeden, Chair of Australia's OMA and WOO Board Member then moderated a Programmatic Panel, one of the highlights of the forum. Panellists were Troy Yang, Managing Director of North Asia, Hivestack; Remi Roques, General Manager, Broadsign APAC, Franck Vidal, Director, Southeast Asia Sales & Partnerships Vistar Media and Srikanth Ramachandran, Founder and Group CEO of Moving Walls. The Panel examined in detail the current status and trends in programmatic trading across the region and was followed by a lively Q&A session.
In the final session Gregory Fournier from programmatic trail-blazer The Trade Desk, explored recent developments including the burgeoning opportunities for OOH in omnichannel advertising. The growth of omnichannel is a major opportunity for Out of Home to spread its wings and capture revenue hitherto been the preserve of other media, in APAC but also globally.

WOO President Tom Goddard says: "We couldn't have wished for a better APAC Forum. The quality of the speakers was tremendous with really invaluable advice and tips for competing better and harder in an always challenging regional and global media market. You really couldn't have hoped for more.
"But, maybe even more important, it was an incredible chance for an industry across a huge and diverse region to come together, share their experiences and make common cause so we can move on strongly together. From a WOO perspective we received an amazing welcome, one which made us proud to play our part in a wonderful media. industry.
We are currently uploading recordings of all the presentations as well as speaker slides. This process will be complete early next week. These will be made available to all APAC Forum delegates and WOO Members. Delegates will be emailed with a specific password to access the recordings and slides to download.
WOO Local APAC Forum Sponsors & Exhibitors