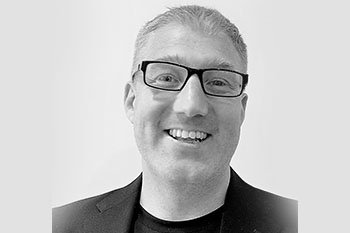 Ben Milne, Managing Director of Postercope's international division PSI, regularly presents a market update on the now monthly World Out of Home Organization Global Call.

Following up on last week's presentation Ben takes a look for us at PSI owner dentsu's new forecast for Ad Spend in 2021, beginning with a media market overview before moving on to prospects for Out of Home.

Global advertising investment is forecast to grow by 5.8% globally in 2021, according to the first dentsu Ad Spend Report since the global pandemic began.
The report combines data from 59 markets and anticipates that $579bn will be spent globally with all regions enjoying positive growth to offset a fall of 8.8% in 2020. Western Europe (7.5%), Asia-Pacific (5.9%) and North America (4.0%) will see particularly strong growth figures, which will be driven by uplifts in investment in key countries such as India (10.8%), the United Kingdom (10.4%) and France (8.9%).

The accelerated shift to digital that advertisers made in response to the significant restrictions placed on people's lives through lockdowns will also endure. Digital will account for half of all spend for the first time, with Social (18.3%), Search (11.0%) and Video (10.8%) expected to benefit the most.
Meanwhile, the return of major sporting events that were delayed last year such as the Tokyo Olympics and Paralympics, and UEFA European Football Championships will also represent a significant driver of growth. TV is set to benefit in particular from these live events as advertisers look to capitalise on the huge global audiences they draw however with continued travel restrictions likely the growth opportunity that these events normally represent for OOH is likely to be lower than previously expected.

Industry sectors that have been impacted the hardest by COVID-19 will also see the biggest bounce-backs. Based on analysis in eight markets, the Travel & Transport (28.4%), Media & Entertainment (14.5%) and Automotive (13.8%) sectors will all grow significantly after being hit hard by the impact of COVID-19. There will also be consistent levels of growth for sectors such as Technology (6.0%), Finance (5.6%) and Telecoms (4.8%), which all proved relatively resilient in 2020.

So what does this all mean for Out-of-home?

With restrictions on social activity, out-of-home media was disproportionately impacted by the crisis. The good news is that with the predicted recovery of auto and passenger traffic, the global OOH market is forecast to grow at 14.9%, the fastest growing media channel (excepting Cinema). It is expected to recover 50% of the loss suffered through the pandemic by the end of 2021, taking spend in the OOH market to around 88% of the levels seen in 2019 and putting OOH on course for a full recovery to pre-pandemic levels by the end of 2023.

Looking at regional variations in the forecast a clear pattern emerges: regions hardest hit in 2020, such as Latin America (growth rate of -42.6% in 20 vs 19), are forecast to grow at faster rates in 2021 (51% growth forecast in the case of Latin America) than those who were less impacted like Asia Pacific (-15.9% in 20 vs 19) which is forecast to grow 8.2% in 2021. A more important signal of recovery is the speed at which each region can get back to pre-pandemic levels of spend. Looking at it through this lens we can see that all regions of the world will recover to around 88% of 2019 levels in 2021, with the exception of Europe which will take longer to recover, reaching 83% of 2019 levels and Asia Pacific, the Middle East and Africa, which are all forecast to recover more quickly to more than 90% of 2019 spend levels this year.

COVID-19 has presented our industry and the world at large with unique and unprecedented challenges that will no doubt leave a lasting legacy. It has accelerated the pace of change and the on-going digital transformation across our industry and society at large.

Out-of-home will experience a relatively V shaped recovery, which demonstrates the strong fundamentals and resilience of the medium. Growth is forecast to be driven by Digital OOH which continues to evolve quickly, both its offer (including programmatic capabilities) as well as demand (advertisers' use of this media).
While a return to growth will be welcomed all round, the road to recovery for marketers should be supported by investing in ways that will put consumer intelligence at the heart of their business strategies. We know from our own CMO survey that understanding consumer behaviour in a post-pandemic world is the biggest challenge marketers face.

For Out-of-home to fully capture the spend growth forecast it is imperative that the sector continues to invest in understanding consumers changing relationships with the medium; What will be the impact of new travel and work patterns that emerge in 2021? What is the balance between urban and sub urban impressions and impact in a world where people live more locally? Which of the observed changes are temporary and which will persist?

Helping brands and marketers navigate the impact of these changes on the Out-of-home medium along with giving them confidence in the audiences returning to our medium, supported by data, will ensure our channel not only remains relevant in 2021, and beyond, but is positioned better than before.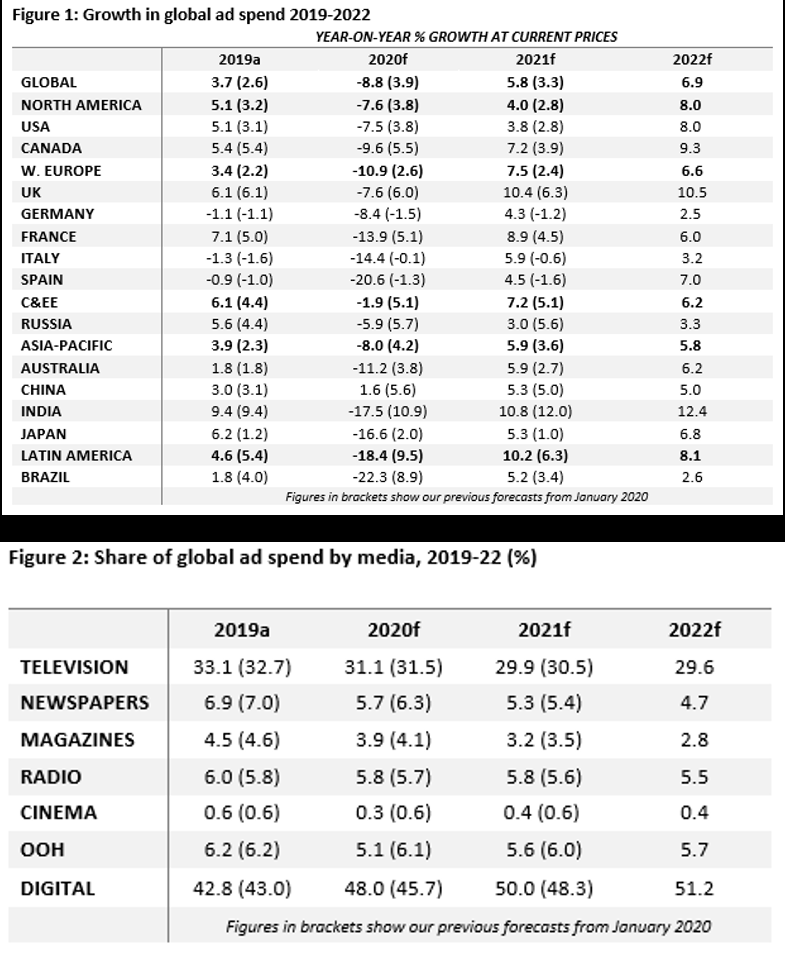 Link to full dentsu Ad Spend Report January 2021
---
Subscribe to our weekly OOH newsletter
LATEST INDUSTRY NEWS: focusing on the top OOH stories of the week from around the world.