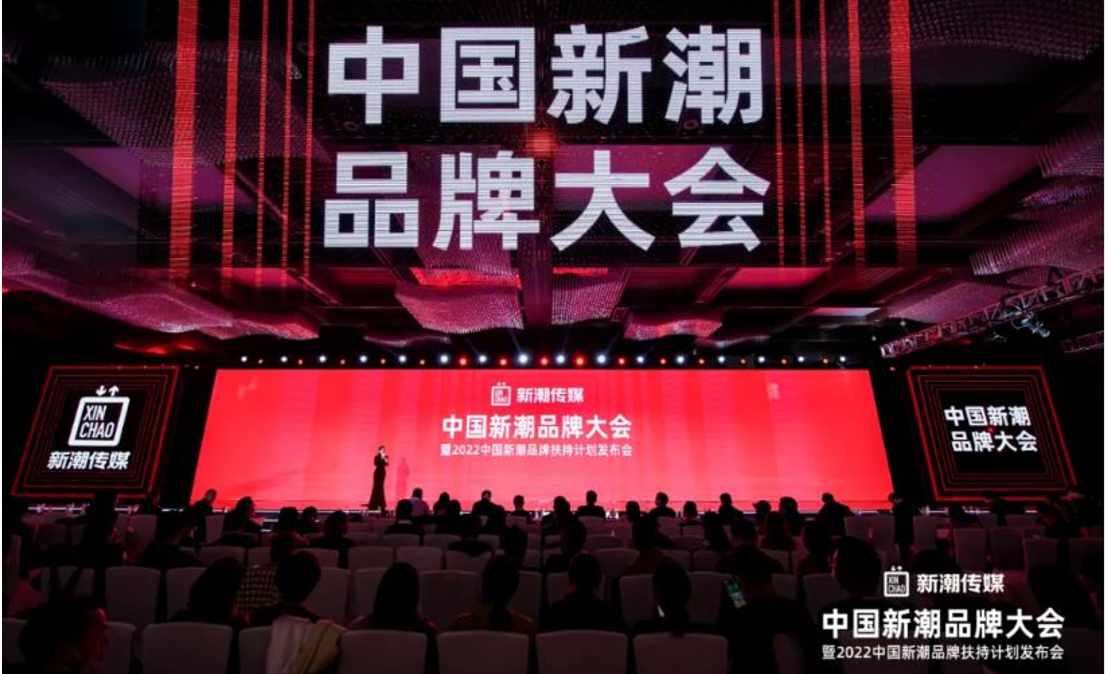 On October 28, 2021, the "China trendy brand conference" was organized by XinChao media, China's leading building LCD media owner, in conjunction with JD.com, Baidu, Huayuhua, Geonol consulting, Hurun Report, and other institutions opened grandly in Shanghai.
At this conference, Xinchao Media announced jointly launching the "2022 China Trendy Brand Support Plan" with JD.com, Baidu, Huayuhua, and Geonol Consulting. It will select 30 "Chinese Trendy Brands" and use traffic subsidies and consulting consultants to help these brands become successful companies in the future.
Xinchao has been in business for eight years, with total financing of more than RMB 8 billion, and JD.com is already the largest shareholder of Xinchao. At present, Xinchao has 700,000 smart elevator screens in 110 cities across the country, covering 200 million households every day. In the past two years, Xinchao has successfully assisted KUKA HOME, Daweituoba, Yan Palace, Yanjing U8, Perfect Diary, Six Walnuts, Florasis, Marubi and other brands to become industry leaders, and will be more confident to become a booster for Chinese trendy brand next year.
中国户外媒体主将为潜力品牌提供深耕计划
2021年10月28日,中国领先楼宇液晶媒体商新潮传媒联合京东、百度、华与华、乔诺咨询、胡润百富等机构举办 "中国新潮品牌大会"在上海盛大启幕。
本次大会上,新潮传媒宣布与京东、百度、华与华、乔诺咨询等合作夥伴共同发起"2022中国新潮品牌扶持计划",将挑选30个"中国新潮品牌",用流量补贴和咨询顾问的方式,助力他们未来成为成功企业。
新潮创业八年,总融资超过80亿元,京东已是新潮第一大股东。目前新潮在全国110个城市,拥有70万部电梯智慧屏,每天复盖两亿家庭人群。过去两年,新潮成功协助顾家家居、大卫拖把、燕之屋、燕京U8、完美日记、六个核桃、花西子、丸美等一众品牌成为行业领导品牌,明年更有信心成为中国新潮品牌的助推器。

---
Interested in becoming a member?
Fill in your details and submit the form, we will contact you shortly about membership...
---
Subscribe to our weekly OOH newsletter
LATEST INDUSTRY NEWS: focusing on the top OOH stories of the week from around the world.