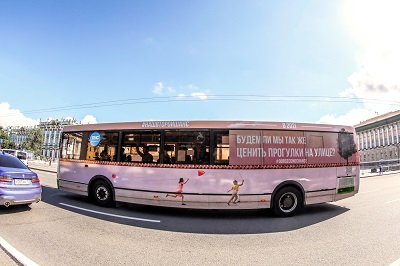 Russian media owners Russ Outdoor, TMG and LBL, supported by the ACAR and NAVC Associations represent Russia in the global Out of Home campaign #OurSecondChance from the The World Out of Home Organization (WOO).
In Moscow, the campaign has appeared on digital roadside and media facades. In St. Petersburg it is run on wrapped buses on the central route.
Stunning #OurSecondChance project is believed to be the world's largest OOH campaign to date and showcases the impact and ubiquitous presence of the Out of Home as a global broadcast medium.
The concept of the campaign, developed by New Commercial Arts (UK), reflects the new post Covid reality highlighting #OurSecondChance we got to consider our priorities and aspirations. It asks simple questions about how we can make the most of the positive opportunities that have arisen out of the pandemic.
"On behalf of the World Out of Home Organization, I would like to convey our sincere appreciation to all those media owners who supported our global campaign initiative and to our Association members NAVC as well as ACAR. The response from our international community has be tremendous and it is great to have Russia so strongly represented. A special thanks to Jane Baranova for coordinating this with her usual passion and professionalism," comments Tom Goddard, President of the World Organization WOO.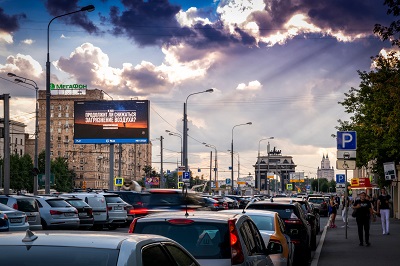 "#OurSecondChance advertising campaign is an attempt to remind people how important it is today more than ever before to uphold universal human values, to share with each other the desire to unite and preserve our own health and the health of the environment. The support of this project by our media community shows that Russia is in unity with the global OOH ecosystem", concluded Sergey Dubkov, President of NAVС.
"We're honored to provide our transport media resource to a world-class project that demonstrates the complex power of the OOH advertising and its ability to reach huge audiences. The idea of the campaign is important and actual for all of us. The creatives look perfect on the bus making it stand out in the traffic", - comments Alexander Epin, co-owner of TMG Russia.
The OOH campaign will be run in conjunction with social media using the hashtag #OurSecondChance. It will include Twitter polls to garner a global audiences' feedback on the choices and opportunities presented in a world changed by the COVID-19 pandemic.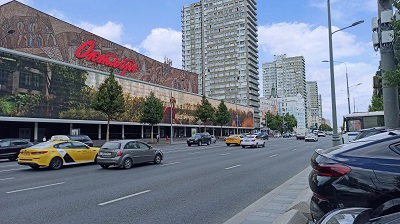 "We readily accepted the offer to become a participant in the #OurSecondChance global campaign and connected our centrally located media facades to it. Today DOOH technologies are becoming important communication tools and help to run truly global information campaigns. The conjunction of DOOH with social media and the news media, organized by WOO will certainly maximize the attention to the campaigns' message on positive changes in the society", concludes Tatyana Lifantyeva, President of the LBL Communication Group.