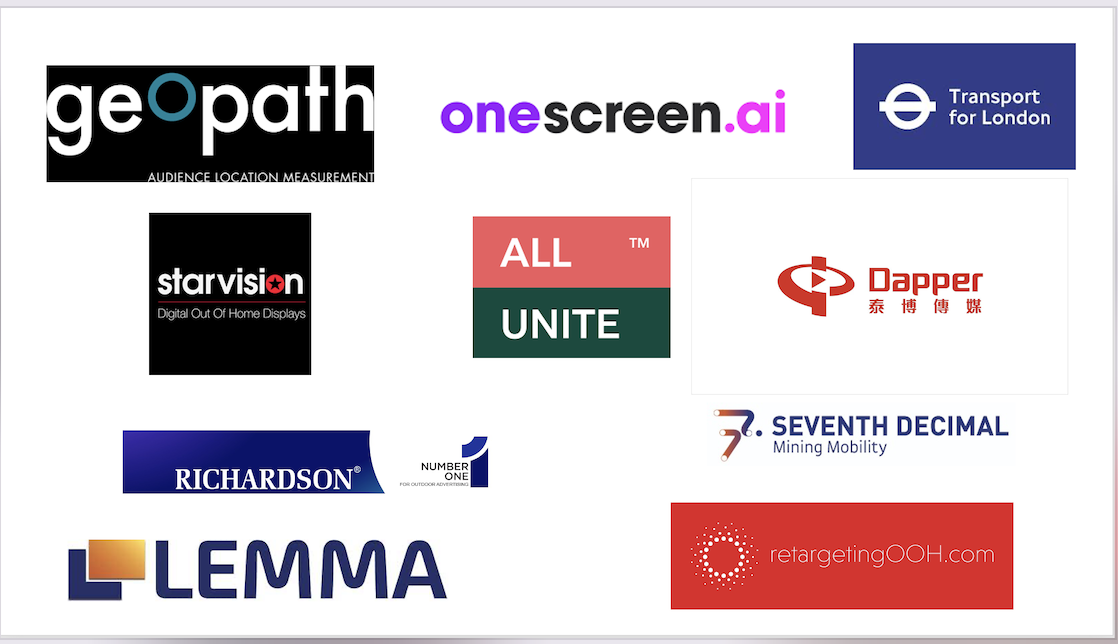 World Out of Home Organization signs ten new members from across the world

The World Out of Home Organization has signed up ten new members, from North America, Asia and Europe. They come from acros the OOH ecosystem including major OOH service providers, national media owners and a national media agency.
The new members are: Geopath, Shenzhen Star Vision, Onescreen, Richardson Outdoor, Lemma Technologies, retargetingOOH, Transport for London, AllUnite, Seventh Decimal and Dapper International Media.
Geopath (USA), Shenzhen Star Vision (China), Onescreen (USA), Lemma Technologies (India), retargetingOOH (Poland), Seventh Decimal (UAE) and AllUnite (Denmark) are all OOH service provider/suppliers. Richardson from Sri Lanka and Transport for London from the UK are both significant media owners and Dapper, a national media agency from Hong Kong.
WOO now has nearly 160 global members, an increase of more than 45 since January 2021.
WOO Chief Operating Officer Mark Flys says: "Our accelerating growth in membership from all sectors of the OOH industry demonstrates the real value we are providing at a time of immense change and pressure across the world.
"We look forward to meeting as many members as possible at our in-person APAC Forum in Kuala Lumpur from October 11 to 13."

---
Interested in becoming a member?
Fill in your details and submit the form, we will contact you shortly about membership...
---
Subscribe to our weekly OOH newsletter
LATEST INDUSTRY NEWS: focusing on the top OOH stories of the week from around the world.