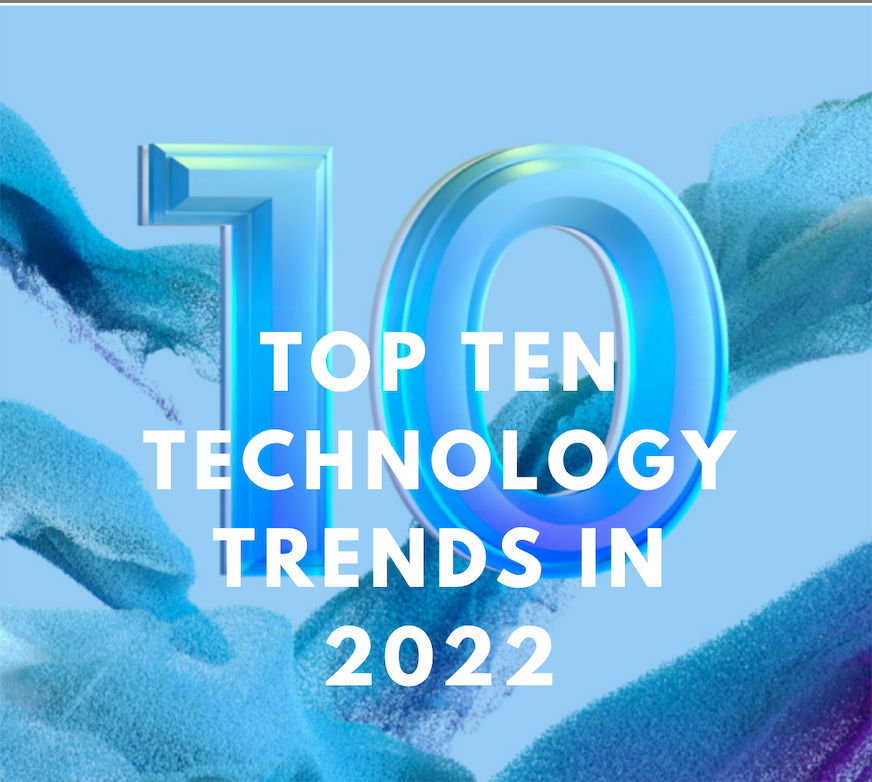 CHINA - The DAMO Academy Released "Top Ten Technology Trends in 2022," AI, Privacy-Preserving Computation, Cloud-Network-Device Convergence, XR Will Help OOH Development
The DAMO Academy released its "Top Ten Technology Trends in 2022," marking the fourth time that the institution has offered a forecast of cutting-edge science and technology trends.
DAMO Academy analyzed 7.7 million public papers and 85,000 patents covering 159 fields in the past three years and interviewed nearly 100 scientists in depth. The top ten technology trends covered the following fields:
1. AI for Science - AI will be broadly applied in the research process of applied science and be used as a production tool in some basic sciences.
2. Coevolution of Large- and Small-Scale Computing Models - Switch from the large-scale model competition to the co-evolution of large and small models
3. Silicon Photonic Chips - Optoelectronic fusion has the advantages of both photons and electrons, breaking through the limitations of Moore's Law
4. AI for Renewable Energy - AI helps large-scale consumption of green energy and realizes a multi-energy complementary power system
5. Perceptive Soft Robotics - The robot will have both flexibility and human-like perception, and can complete multiple tasks on its own
6. High-Precision Medicine - AI and precision medicine are deeply integrated to help improve the accuracy and efficiency of diagnosis and treatment
7. Privacy-Preserving Computation - Solve the dilemma of data protection and circulation, and move towards all area privacy-preserving computation
8. Satellite-Terrestrial Integrated Computing - STC integrated communications and calculations and digital services can be more accessible and inclusive across the globe
9. Cloud-Network-Device Convergence - Cloud-internet-device convergence forms the new computing system, and brings new applications
10. xtended Reality (XR) - XR glasses will become a primary interactive interface, driving the development of the next generation of Internet
Please click here to download the report
达摩院发布《2022年十大技术趋势》,人工智能、隐私计算、云网端融合、XR等将利于户外广告发展
阿里巴巴达摩院发布2022十大科技趋势,这是达摩院连续第四年发布前沿科技趋势预测。
达摩院分析了近三年来770万篇公开论文、8.5万份专利,复盖159个领域,深度访谈近100位科学家,提出了2022年可能照进现实的十大科技趋势如下:
一、 AI for Science - 人工智能将广泛应用于应用科学的研究过程中,并在一些基础科学中作为生产工具
二、 大小模型协同进化 - 从大模型竞争切换到大小模型协同进化
三、 硅光芯片 - 光电融合兼具光子和电子的优点,突破摩尔定律局限
四、 绿色能源AI - AI助力绿色能源大规模消纳,实现多能互补电力系统
五、 柔性感知机器人 - 机器人将兼具灵活性和类人感知能力,可自行完成多项任务
六、 高精度医疗导航 - AI与精准医疗深度融合,助力提升诊疗精准度与效率
七、 全域隐私计算 - 解决数据保护与流通困境,迈向全区域隐私保护计算
八、 星地计算 - 卫星及地面一体化的通信与计算,促进空天地海全面数字化
九、 云网端融合 - 云网端融合形成新的计算体系,带来新的应用
十、 XR网际网路 - XR眼镜会成为重要交互界面,带动下一代网际网路发展
RC_20211229

---
Subscribe to our weekly OOH newsletter
LATEST INDUSTRY NEWS: focusing on the top OOH stories of the week from around the world.