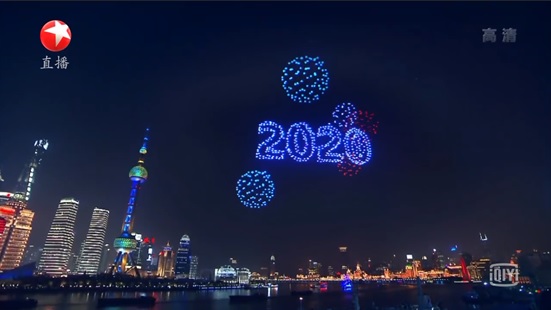 Shanghai Media Bundstar Media, a landmark LED OOH vendor in Shanghai, curated the drone show.
The drone "light show" is part of the New Year's celebration organized by Shanghai Media Group.
The relevant person in charge of Oriental TV, which organizes live TV and recording, introduced that the related performance not only uses drone grouping technology, but also introduces augmented reality ( AR) technology, etc., to make the audience in front of the TV get a more "immersive" visual experience.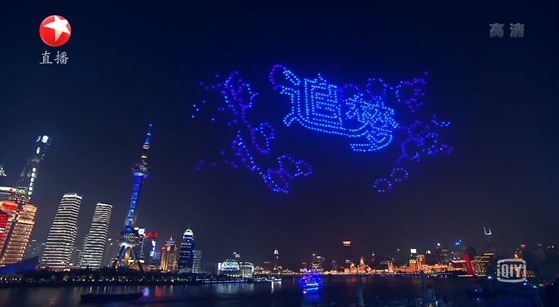 As technology and broadcast experience mature, more events & cities will have the opportunity to use drone show. As if a new form of outdoor media is taking shape.