WOO WEBINAR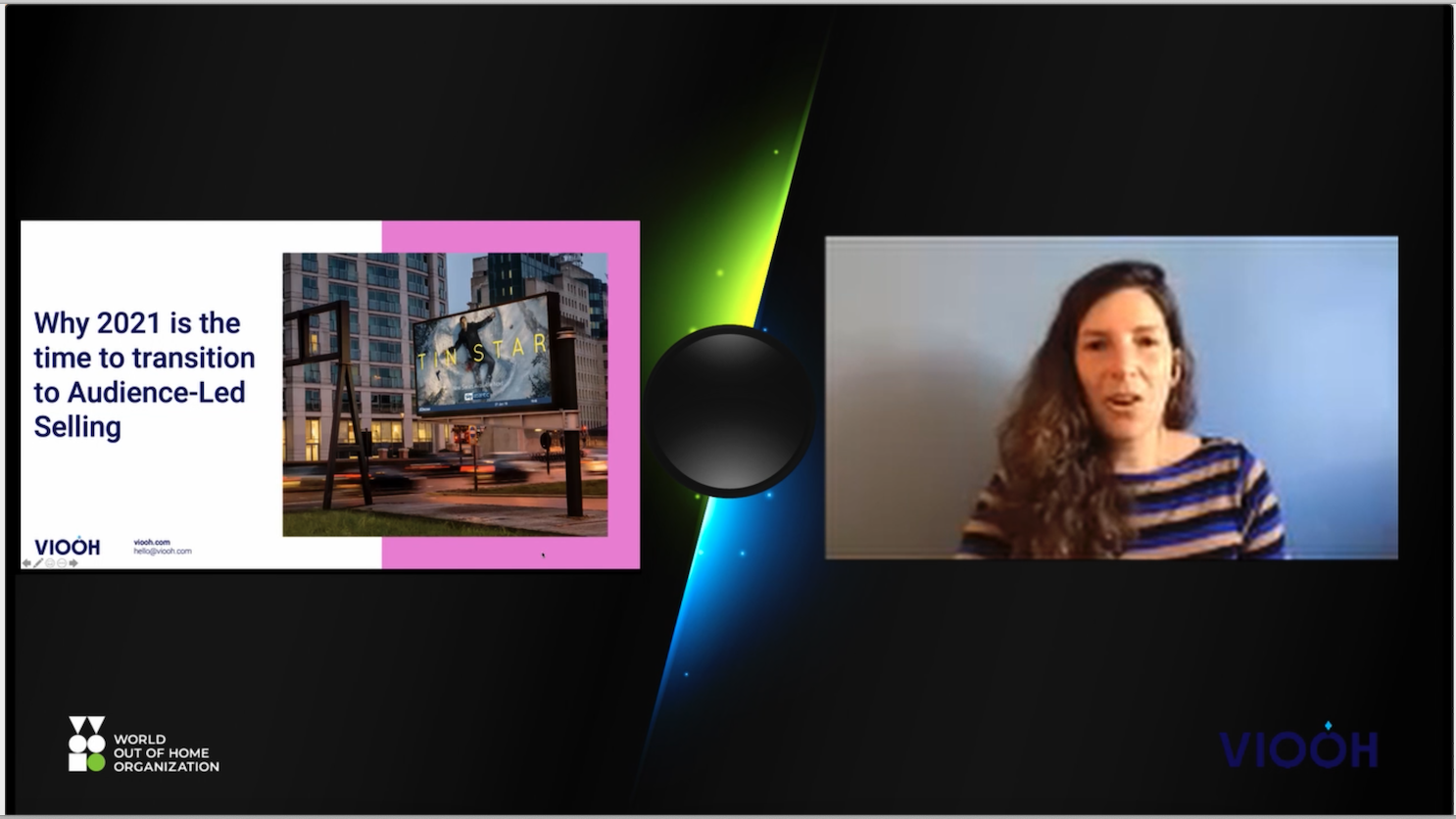 Why 2021 is the time to transition to audience - led selling: the view from VIOOH
In the third World Out of Home Organization webinar of 2021, "Why 2021 is the time to transition to audience-led selling", Natalia Excribano, CCO of VlOOH, the independent SSP/exchange, gave an engaging, thought-provoking insight into selling OOH by audience.
WATCH VIDEO »
OPINIONS

Why OOH Is Essential for Ad Strategies in 2021 as Brands Recover From the Pandemic
Today, Intersection's Esther Raphael describes the role of OOH advertising in reaching city dwellers throughout and after the pandemic. Below, she exemplifies the initiatives that met consumers every step of the way.
Read »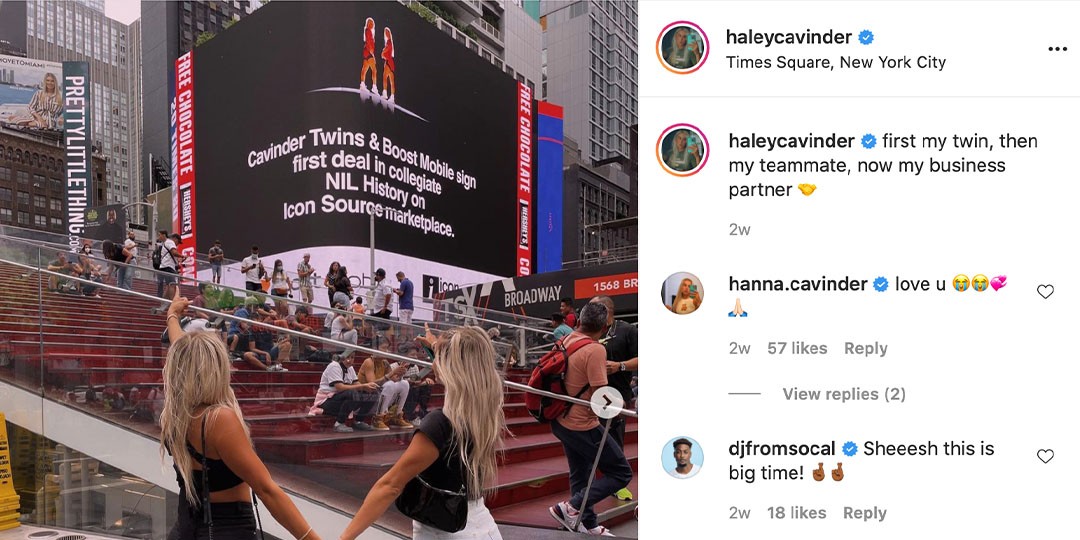 Out-of-home (OOH) is so... OOH instagrammable
On July 1, changes to both NCAA rules and state laws went into effect, allowing college athletes to benefit from their name, image and likeness (NIL) for the first time. And on the heels of this landmark decision, TikTok's favorite pair of collegiate basketball athletes, Haley and Hanna Cavinder, celebrated perhaps the biggest Day 1 contracts.
Read »
Cookiepocalypse Or Digital Renaissance For Media & Advertising?
Nicholas Hinchley is the group digital director at MediaCom Marketplace. In this guest post, he says rather than see this as the "cookiepocalypse", it's really more of a digital renaissance, spawning innovation and progress in all corners of media and advertising. Here's why…
Read »
Omnichannel Strategies Still Baffle Many Marketers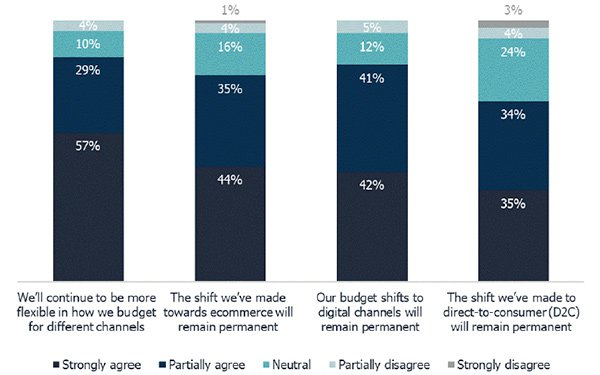 There is a stark difference between consumer engagement and increased marketing investments across multiple channels that are connected. Changes in consumer behavior and advancements in technology continue to drive marketers to omnichannel strategies.
Read »
Balance Diversity in OOH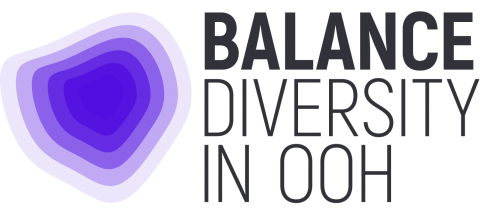 BALANCE is a collective of media owners and specialist agencies from the Out of Home media sector, working side by side to attract and develop the best talent for Out of Home media. Our commitment is to create a diverse and inclusive sector of the communications industry where everyone has the chance to fulfil their potential.
Read »
How DOOH Advertising is evolving in India?
DOOH (Digital Out Of Home) Advertising in India has been growing exponentially. Because of the great response that this advertising media option is receiving, brands and advertisers are more eager to invest in DOOH market Advertising now than ever before.
Read »
PROGRAMMATIC AND AUTOMATION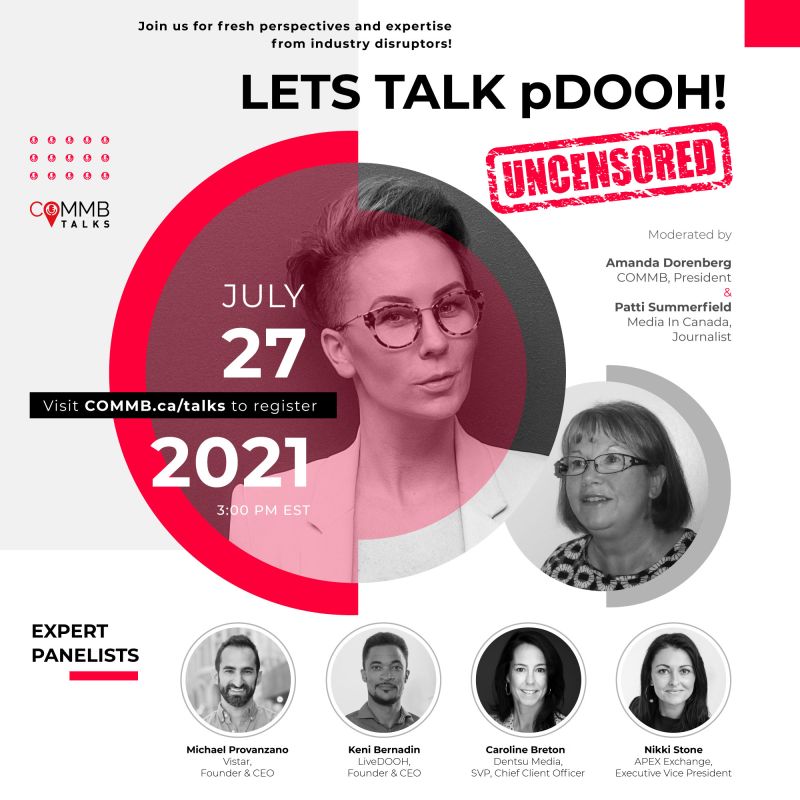 COMMB Talks brings together industry leaders, futurists, and executives to discuss the latest trends and best practices in OOH. Tuesday July 27, 3:00pm - 4:00pm EST
Join us to hear expert panelists from Vistar, LiveDOOH, APEX Exchange, and Dentsu discuss the latest tech advancements that streamline DOOH buying, selling, data management, and market segmentation. Don't miss this deep dive into market growth, consumption volume, and emerging trends shaping the future of pDOOH!
Register »
Global Digital Out of Home Marketplace VIOOH Launches New Hong Kong JCDecaux Cityscape Advertising Inventory
Leading global digital out of home (OOH) marketplace VIOOH, today announced its expansion into urban Hong Kong with JCDecaux Cityscape street furniture and bus shelter programmatic advertising inventory now available.
Read »
WTF is the 'new normal' for digital advertising?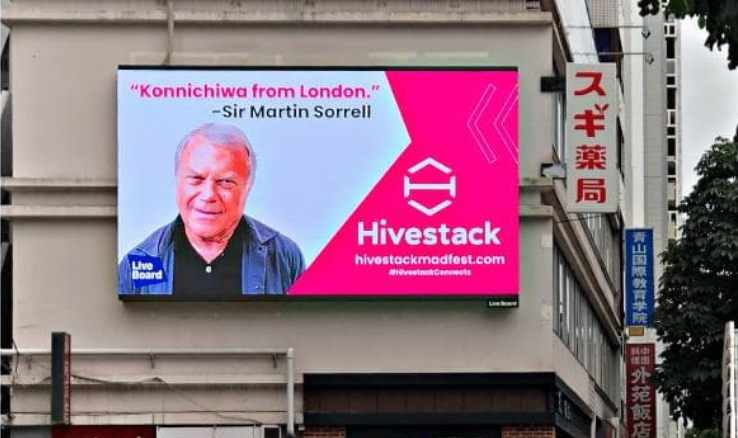 As sponsors and speakers at MAD//Fest, Hivestack was proud to present the power of programmatic digital out of home (DOOH) in action by activating a global creative campaign in real-time.
Read »
DATA AND MEASUREMENT
IPA Bellwether Report Q2 2021: Budgets Increase for First Time Since 2019
The IPA Bellwether Report Q2 2021, released today 15th July 2021, has revealed that total marketing budgets across the United Kingdom increased for the first time since Q4 2019, rising by a net balance of 6% across surveyed companies.
Read »
IBO Speedway to Use CUENDE Metric OOH Tools

"We are excited to be in a position to be the first USA based selling platform to use the CUENDE MetricOOH, pronounced "Metric-ooooo", traffic metrics comparative tools," said Chris Cowlbeck, IBOUSA General Manager and of the IBO COOP Speedway.
Read »
Quotient Technology : 92% of Millennials 'Extremely Likely' to Purchase Products After Seeing Out of Home Advertising
92% of Millennials 'Extremely Likely' to Purchase Products After Seeing Out-of-Home Advertising Survey reveals changes in out-of-home behavior and shopping trends at grocery stores and pharmacies during COVID-19.
Read »
ENVIRONMENT AND SUSTAINABILITY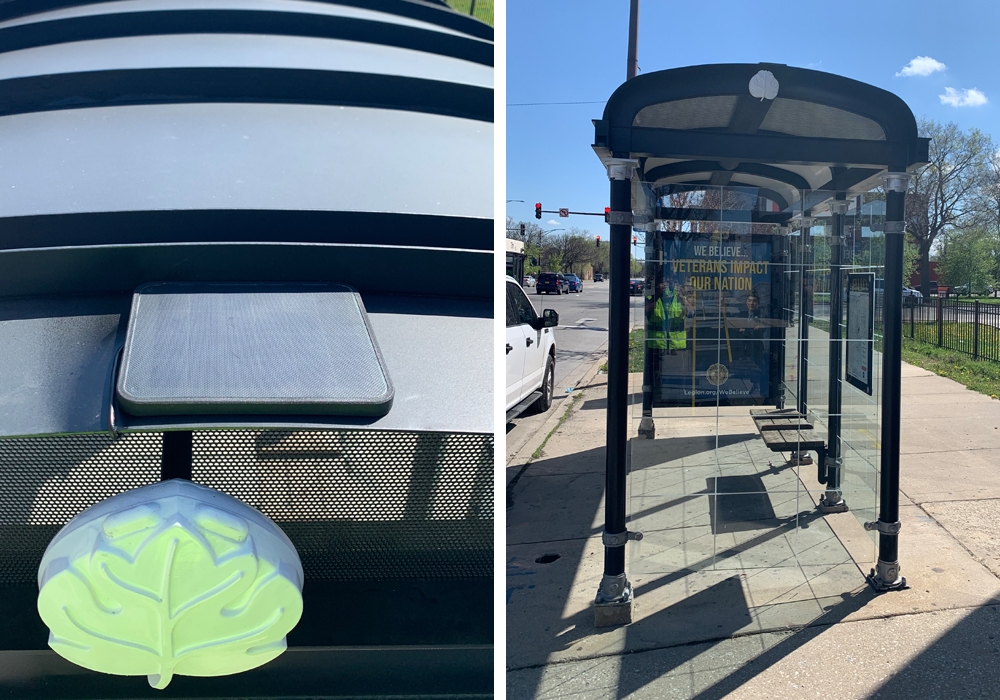 JCDecaux is partnering with Microsoft Research & Array of Things Team to launch an air sensor pilot using its Chicago street furniture program
JCDecaux SA announced that it has partnered with Microsoft Research's Urban Innovation Group and the Array of Things team to launch an air quality sensor pilot on 100 bus shelters in Chicago.
Read »
COMPANY NEWS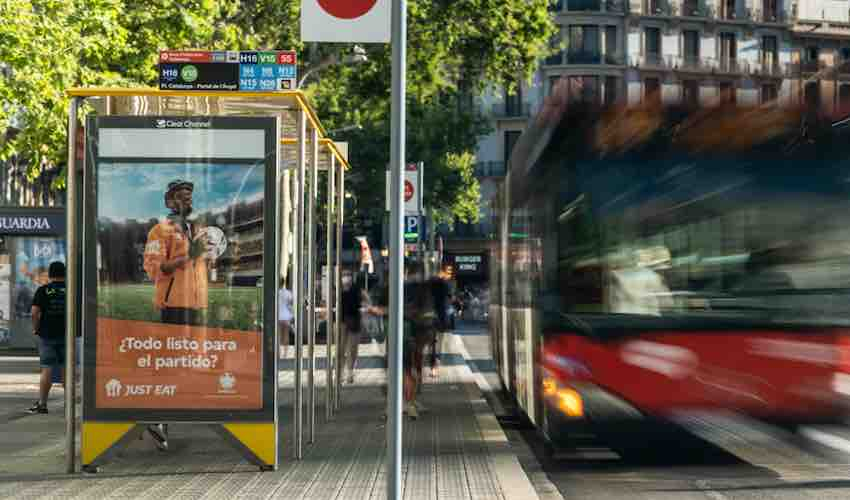 Clear Channel renews Spain's highest value out-of-home street furniture contract with Barcelona City Council
Clear Channel Europe, a leading Out of Home (OOH) media and infrastructure company, today announces it has renewed its contract to manage the street furniture in Barcelona, Spain. The two-year contract, awarded by Barcelona City Council, includes almost 2,000 pieces of street furniture.
READ »
Place Exchange completes spinout from OOH publisher Intersection
Place Exchange, an SSP for out-of-home, completed its spinout from its former parent company Intersection, a major OOH publisher. Ari Buchalter, who served as CEO for both companies, now takes over as CEO of Place Exchange. Previous COO of Intersection, Chris Grosso, replaces Buchalter as CEO of the publisher.
Read »
CREATIVITY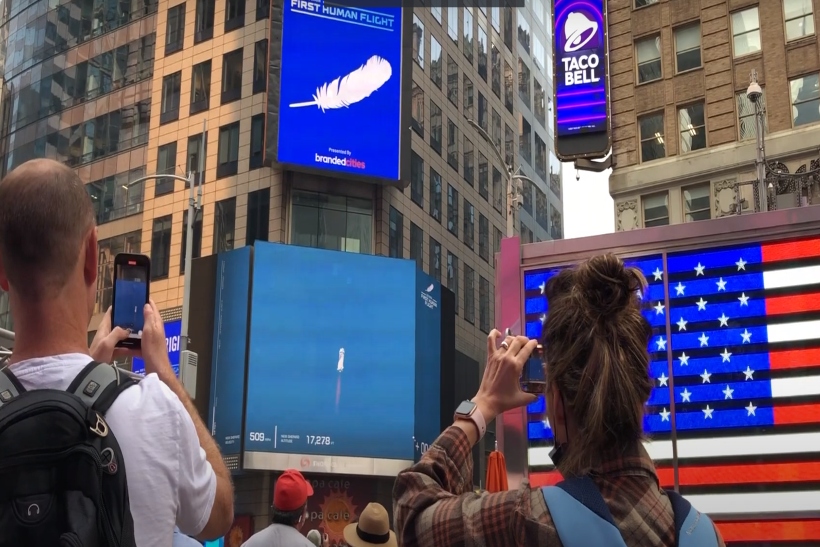 OOH creativity gets innovative as pandemic restrictions lift
After a year and a half of pandemic restrictions, people are flocking to explore their neighborhoods and gather outside again, and brands are investing in OOH as a result. As OOH returns, brands are looking to capture consumer attention beyond a simple billboard.
Read »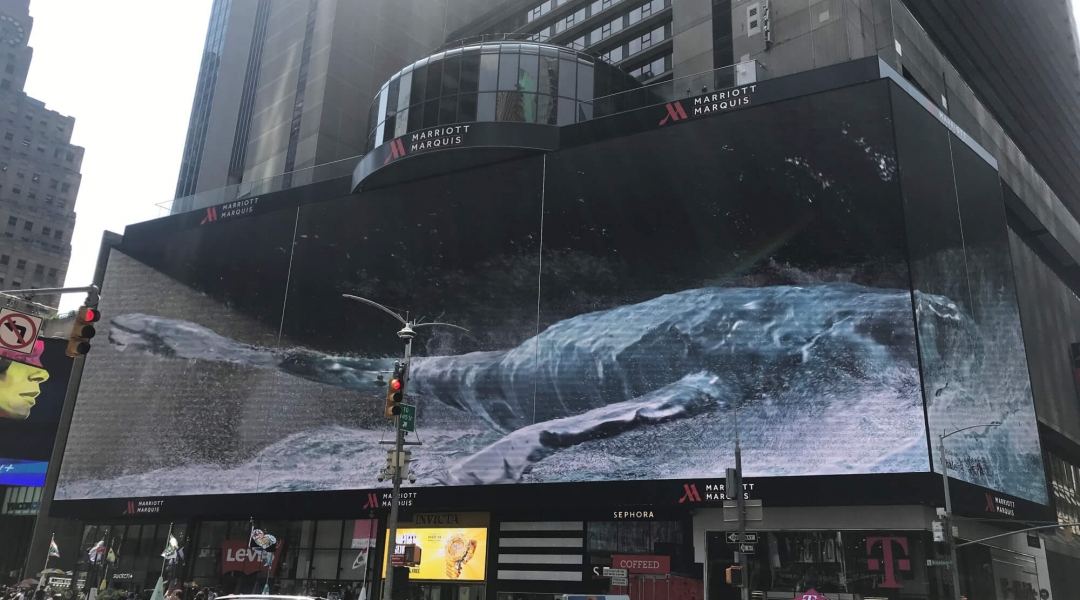 Giant Anamorphic Wave First Seen In Seoul Washes Into NYC's Times Square
The anamorphic illusions that have been popping more and more on LED boards in Asian megacities are now showing up in arguably the world capital of big displays – New York's Times Square. This is a wave-based illusion – dubbed The WHALE – that's running on the board I call the LED Board That Ate Times Square –
Read »
CAMPAIGNS
oOh!media's Audience Campaign For Ingham's Hits The Mark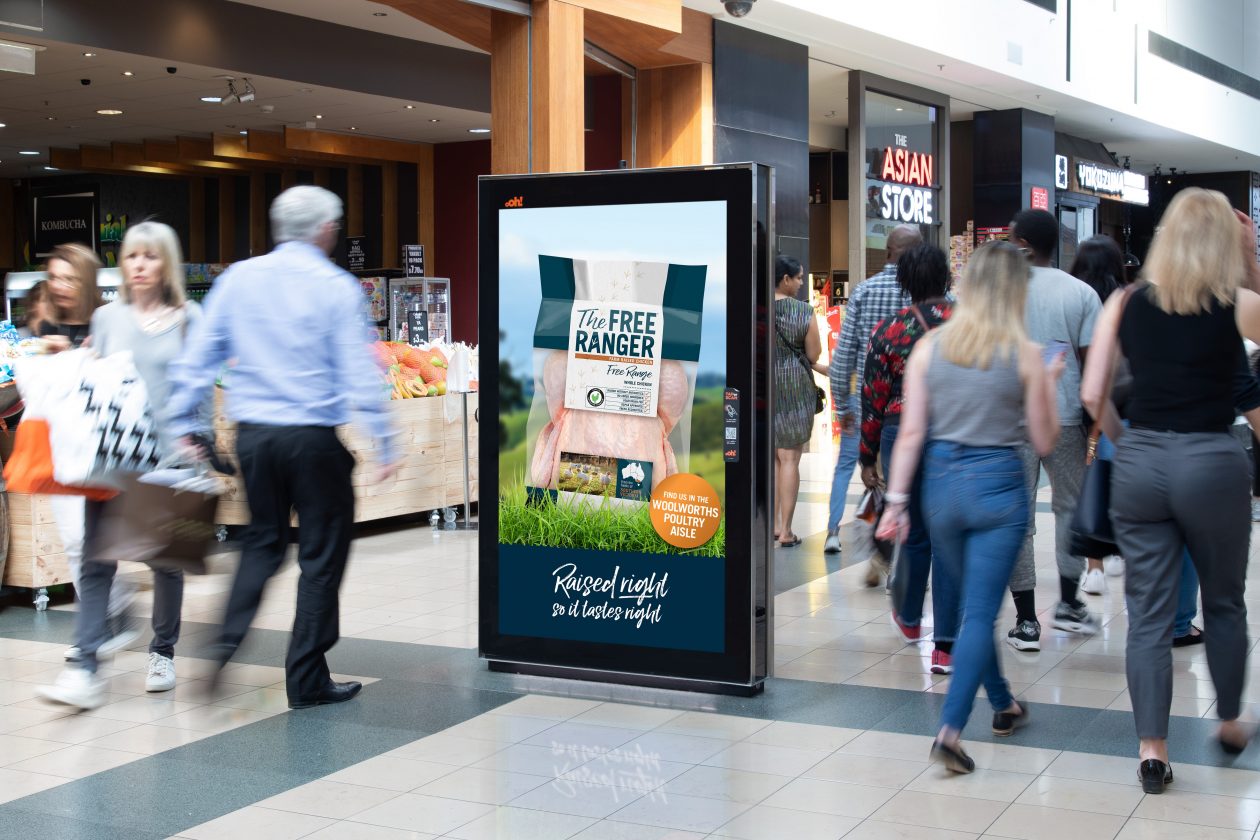 ollowing a recent audience-led campaign that ran exclusively on oOh!media's small format network, FMCG brand Ingham's has increased its share of the whole chicken category by 27 per cent.
Read »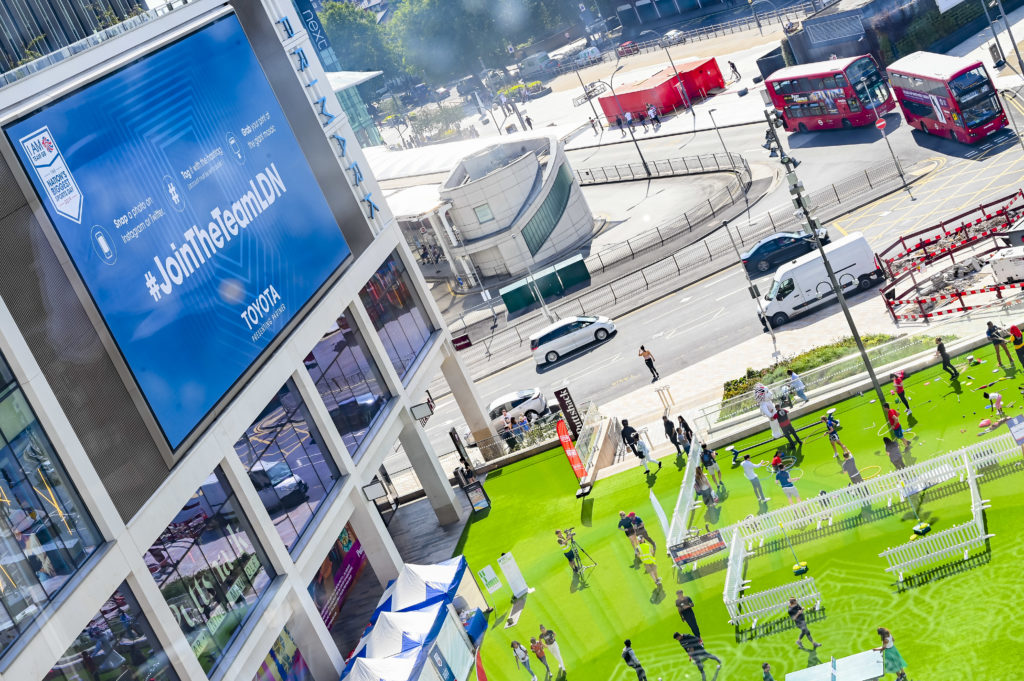 Ocean screens to broadcast action from Tokyo Olympics and builds official Team GB fan zone
Ocean Outdoor will carry highlights of the Tokyo 2020 Olympics across its UK portfolio as part of its official partnership with Team GB. The centrepiece of the out of home campaign is an official Team GB fan zone, located in Westfield Square, part of the Westfield London retail and leisure destination.
Read »
WOO GLOBAL DATABASE
The WOO global database holds all our information gathered on research, legislation, case studies and general industry data, organised by country. All documents are available for members to download in pdf format.