WOO NEWS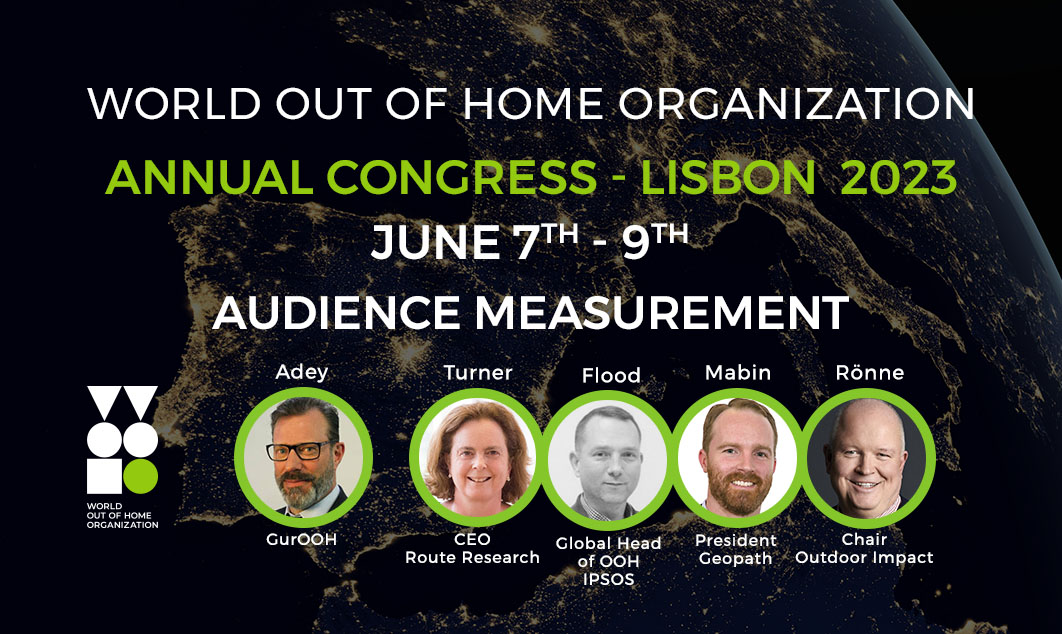 WOO to unveil new audience measurement guidelines at European Forum - May 18
Audience delivery is critical for the development and trading of all media with credible, transparent and accountable measurement needed by advertisers, buyers and sellers alike Accordingly, the World Out of Home Organization is to unveil "Creating Global Guidelines for Out Of Home Audience Measurement" at its European Forum on May 18.

WOO European Forum: Today's big Out of Home issues in one unmissable day
The role of OOH in a world dominated by ecommerce; OOH creativity that sells, maximising mobile, the future for programmatic, how will a carbon neutral WPP impact media owners? Plus how can OOH practitioners align with modern moves in diversity and sustainability?
These are the big issues of the day in OOH and they will all be covered by experts from within and outside the OOH industry at the world Out of Home Organization virtual European Forum on May 18, hosted from London.
We'll hear from Mark Read, CEO of the world's biggest advertising company WPP; James Murphy, co-founder of the world 's hottest creative agency New Commercial Arts and Diageo global media director, marketing, Isabel Massey. There will be leaders from the global OOH industry and details of a major new industry-wide measurement project.
The Forum is free to enter for anyone who works for a WOO member. So - no excuse: Register Now
Click here to register - plus full programme details »
WOO GLOBAL DATABASE
The WOO global database holds all our information gathered on research, legislation, case studies and general industry data, organised by country. All documents are available for members to download in pdf format.