OPINION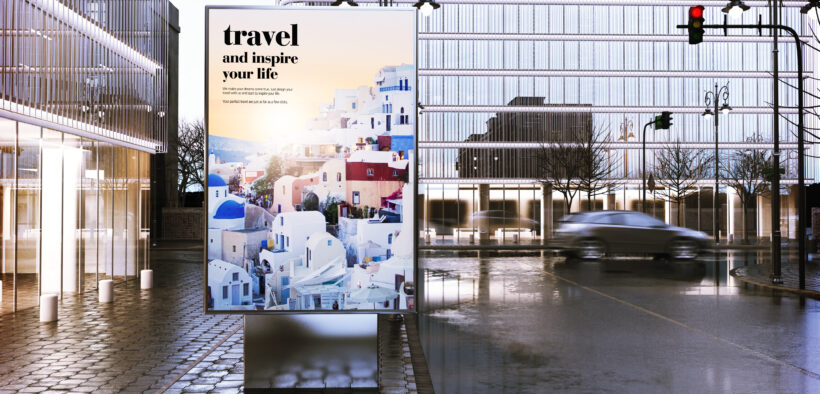 Breaking down the barriers to pDOOH growth in 2022
Digital Out-of-Home (DOOH) advertising, the category that most effectively reaches high value and contextually relevant audiences at scale, is about to achieve new heights in Australia in 2022. This is because two seemingly significant obstacles for media buyers – perhaps the last ones before we see mass adoption – have effectively disappeared this year.
Read More »
Screen if you want to go faster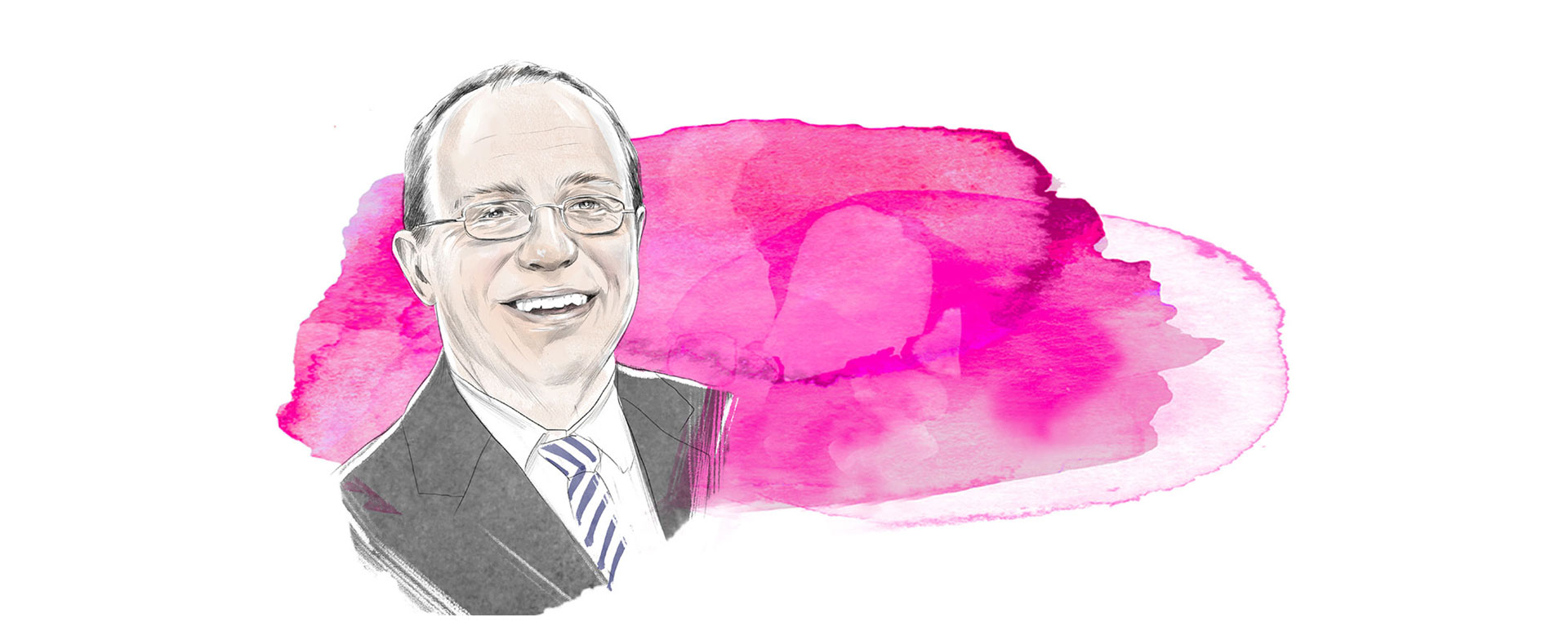 Ocean Outdoor CEO Tim Bleakley discusses how a deeper understanding of out-of-home advertising data can give valuable insights into consumer habits
Throughout the uncertain early days of the Covid-19 pandemic, back at the start of 2020, some truly memorable images emerged.
Read More »
Context is queen - The power of contextual advertising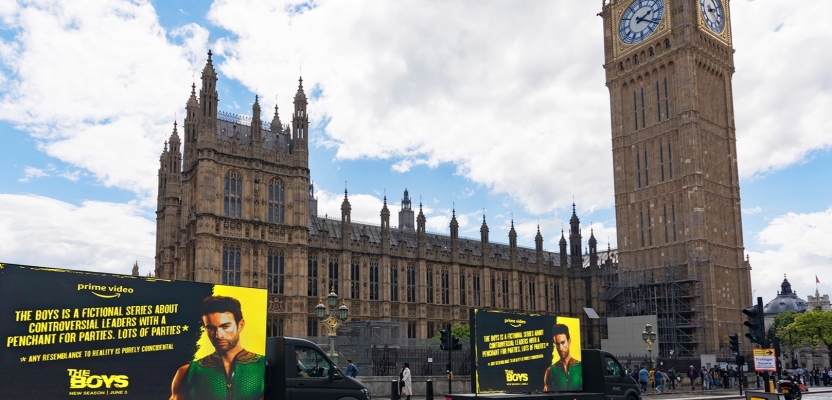 There's an adage in online media that you've probably all heard a thousand times before - "content is king." But the thing is, content without context is just words and pictures. If content is king then context is queen.
Read More »
Clear Channel Outdoor's Kenetta Bailey on the Power and Promise of OOH (Podcast)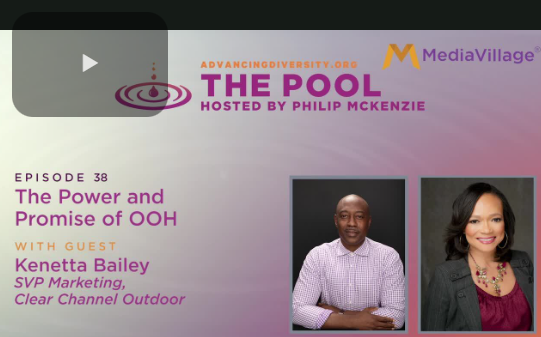 In this episode, Philip spends time with Kenetta Bailey, Senior Vice President of Marketing at Clear Channel Outdoor. They discuss Bailey's long and multifaceted career that has included some of the largest and most renowned names in consumer products, entertainment and marketing.
Listen Here »
DATA AND MEASUREMENT
GroupM: war and recession won't quite smother ad revenue growth in 2022
The latest GroupM mid-year advertising forecast has arrived, and there's little adjustment on 2022 predictions from an ad revenue perspective.
Shrugging aside fears of a looming recession and the ongoing geopolitical ramifications of the war in Ukraine, the latest projection showed advertising revenues continuing their upward trajectory – good news for platforms, but perhaps a sign of inflating prices for buyers.
Read More »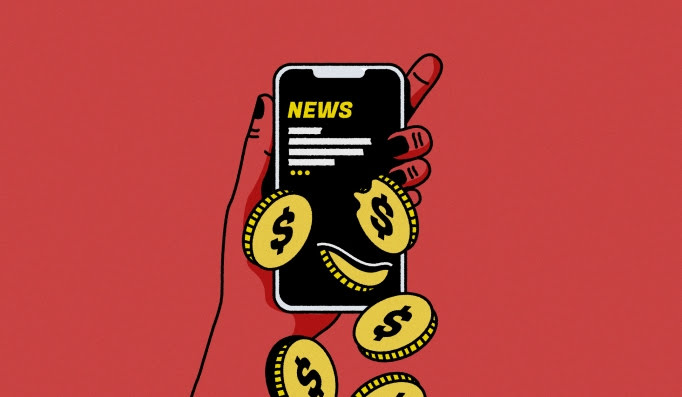 'Never going to explain the world of crypto with OOH': Why crypto companies are focused on billboards for brand awareness, legitimacy
Last fall, cryptic messages began showing atop the iconic Columbus Circle billboard in New York City. Along with the temperature and time, the sign at first showed words from a now-famous white paper written by Satoshi Nakamoto, the pseudonym for the creator of bitcoin.
Read More »
PROGRAMMATIC AND AUTOMATION
GroupM and Moving Walls deliver DOOH advertising across Malaysia
GroupM, the world's largest media investment company and global outdoor advertising technology provider, and Moving Walls announced a partnership to bring automation and accountability to Digital Out-of-Home (DOOH) advertising in Malaysia.
The Impression Multiplier: What is it, and how does it apply to DOOH?
Unlike most formats within the digital spectrum which operate on a one-to-one basis (meaning one play equals one impression), digital out-of-home (DOOH) requires a slightly more unique approach when determining audience figures.
Read More »
JCDecaux UK launches programmatic DOOH at London's Heathrow airport
JCDecaux SA has announced today that its UK subsidiary JCDecaux UK has added programmatic buying capabilities to its advertising locations at London's Heathrow airport. The offering will connect advertisers and media buyers to advertising inventory via VIOOH, the leading premium global digital out-of-home supply-side platform.
Read More »
Hivestack Named Official Member of Prebid.org
Hivestack has announced its official membership with Prebid.org, the organization that oversees open source Prebid programmatic advertising solutions. The announcement represents Hivestack's commitment to driving excellence, innovation and standardization across the programmatic DOOH industry.
Read More »
Intersection Dissects Place Exchange: Digital OOH Platform Spun Off With New Venture Backing
Place Exchange, a supply-side platform (SSP) for selling digital out-of-home and place-based media programmatically, is spinning off from Intersection, an out-of-home media company with ambitious plans to develop digital out-of-home media as part of a "smart cities" mandate.
Read More »
COMPANY NEWS
Media Specialists Association of The Philippines and Moving Walls Launch Playbook For Marketers to Extend Digital Video Reach Using OOH Media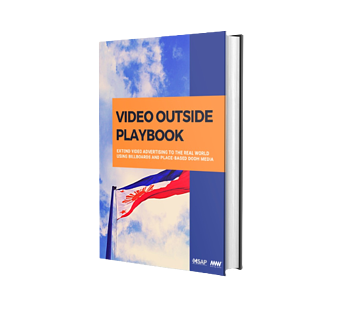 The Media Specialists Association of The Philippines (MSAP) and global ad-tech player Moving Walls have launched a "Video Outside" playbook to share their learnings and provide guidance on how to extend video advertising to the real-world using billboards and placed-based Digital Out-of-Home (DOOH) media.
GET THE BOOK HERE »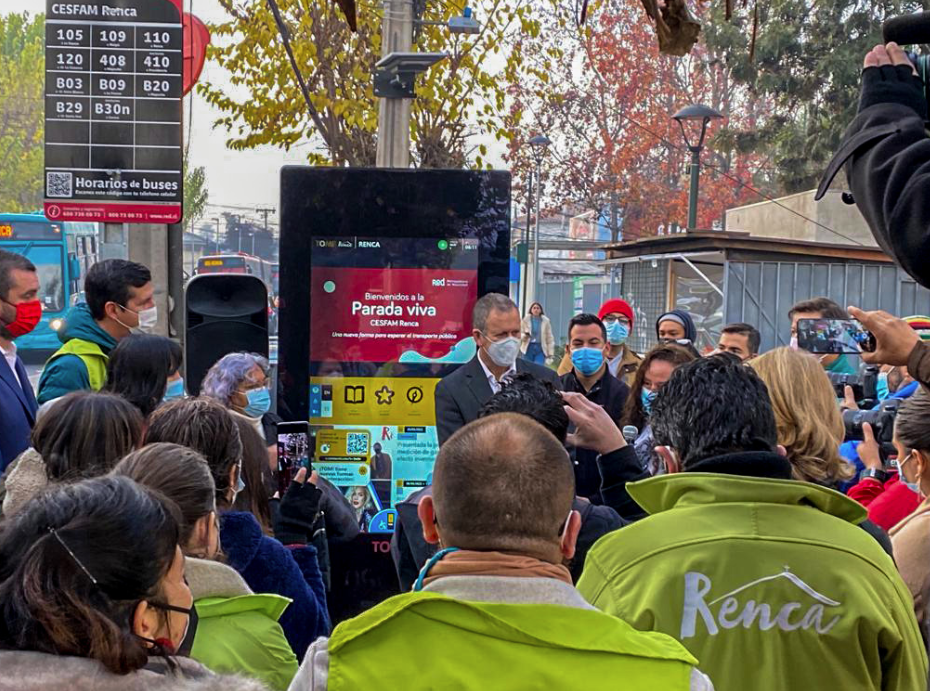 TOMI Integrates an Innovative Smart Mobility System in Santiago do Chile
TOMI continues its international expansion in Chile. As part of an agreement between TOMI WORLD and DTPM (Department of Metropolitan Public Transport), TOMI presents a highly innovative project in the area of smart mobility, elevating Santiago do Chile to a city with a unique experience of countless advantages for residents.
Read More »
CREATIVITY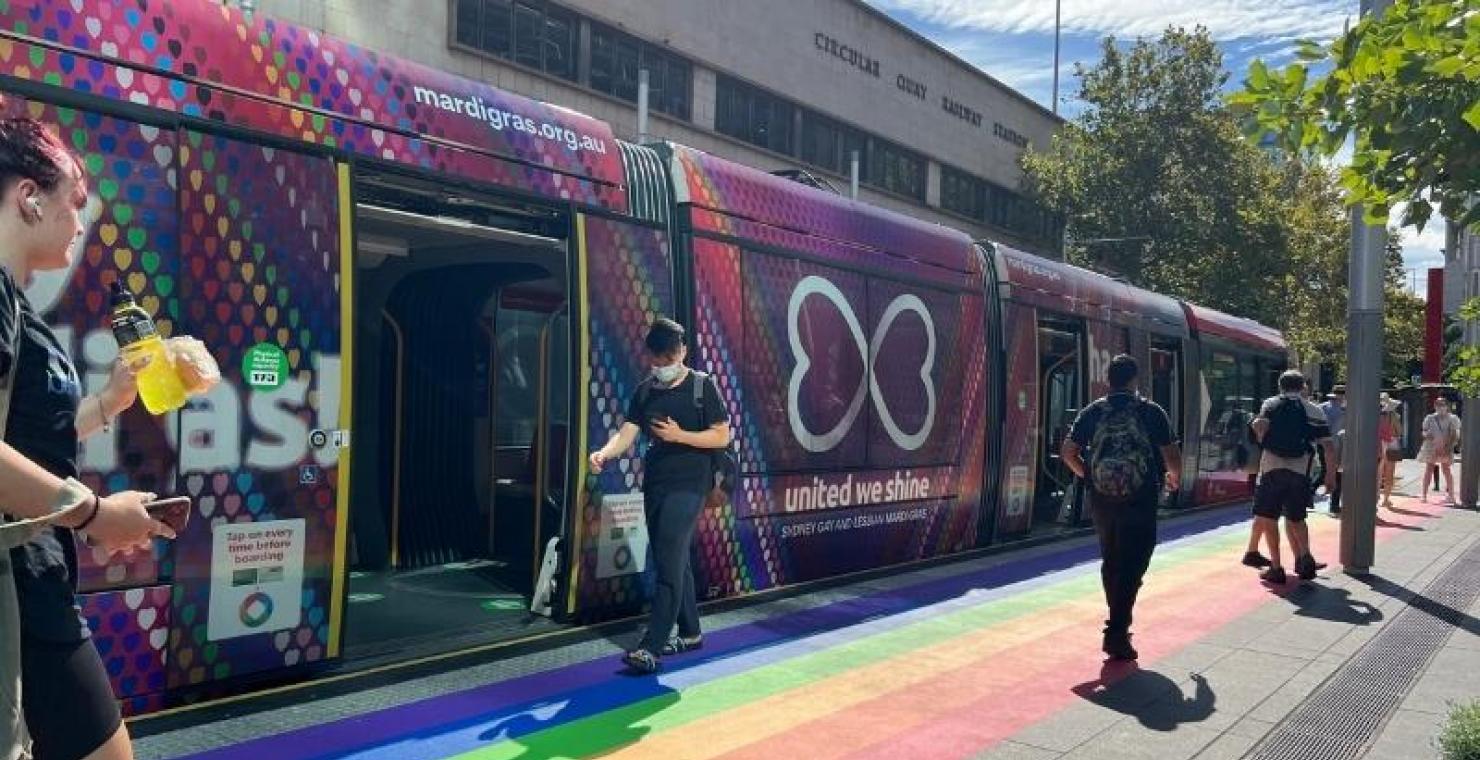 3DOOH in the Spotlight for Q1 Creative Collection Competition
The Outdoor Media Association (OMA) has today announced the winners of the Quarter One Creative Collection competition for 2022. There were 35 entries from OMA members including: goa, JCDecaux, Motio, oOh!media, QMS, Shopper, TorchMedia and Val Morgan Outdoor (VMO).
Read More »
Kinetic Worldwide UK CEO Alistair MacCallum picks his Desert Island Ads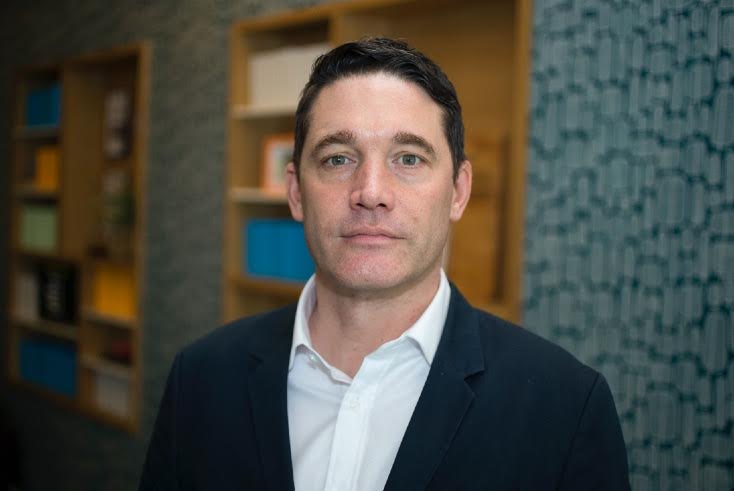 If I'm stuck on a Desert Island by myself then I'm hoping it's on a sun lounger rather than as a result of surviving a shipwreck/plane crash/dystopian disaster.
Read More »
CAMPAIGNS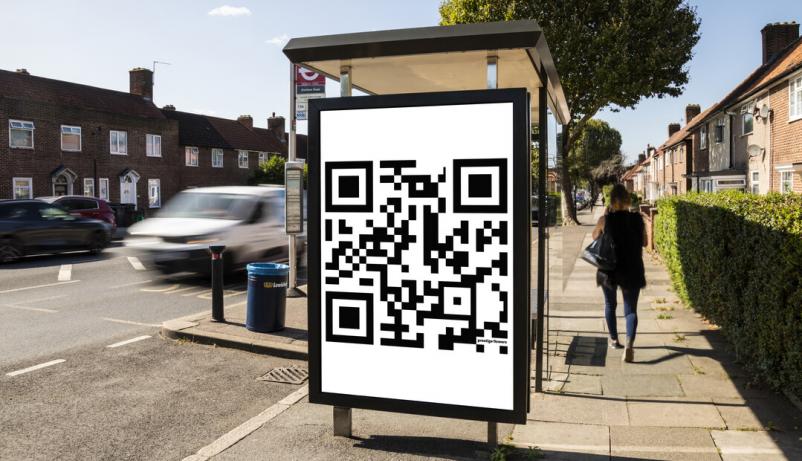 Prestige Flowers: intrigue, engagement and measurable action from Out of Home
Prestige Flowers' unique, intriguing Out-of-Home campaign played to the medium's strengths by bringing a simple message to a vast audience. The campaign was designed to provoke curiosity and inspire action by showing only a giant QR code on the poster.
Read More »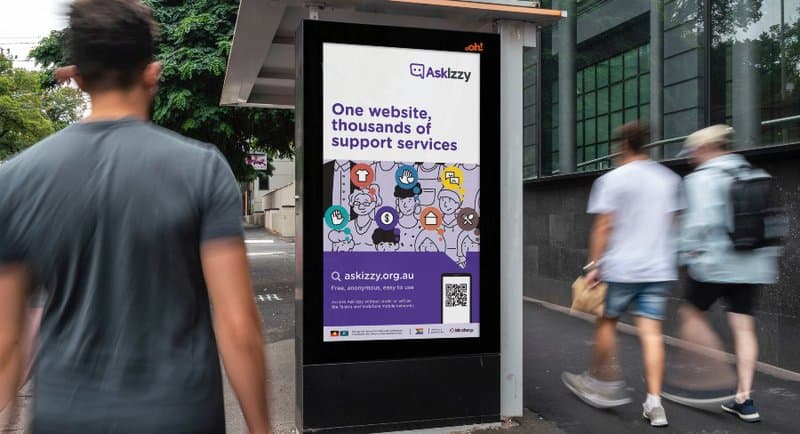 oOh!media and Infoxchange launch partnership to highlight Ask Izzy
oOh!media and Infoxchange have announced a community partnership to help drive awareness of Ask Izzy.
Ask Izzy is a mobile website that supports vulnerable members of the community. It connects people across Australia with a meal, financial assistance, mental health counselling, shelter, family violence support and more.
Read More »
McDonald's SG plays guessing game as it fills iconic arches filled with golden hashbrowns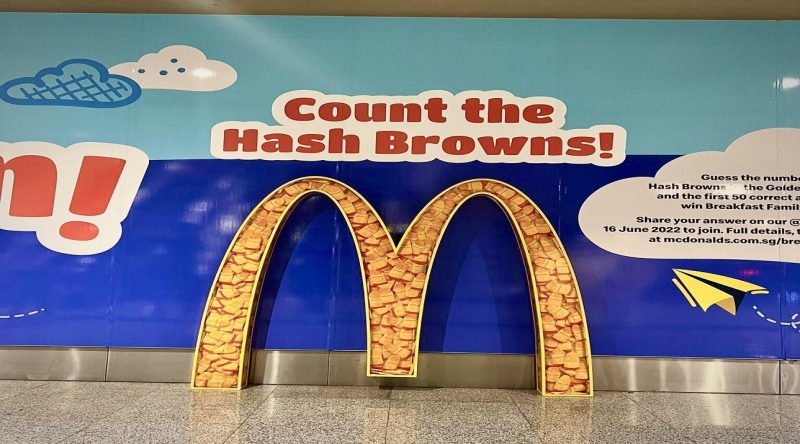 McDonald's Singapore has launched a 3D OOH installation that will give shoppers a chance to win a free family meal. Done in partnership with Stellar Ace, the installation located at Serangoon MRT features McDonald's iconic arches filled with hashbrowns.
Read More »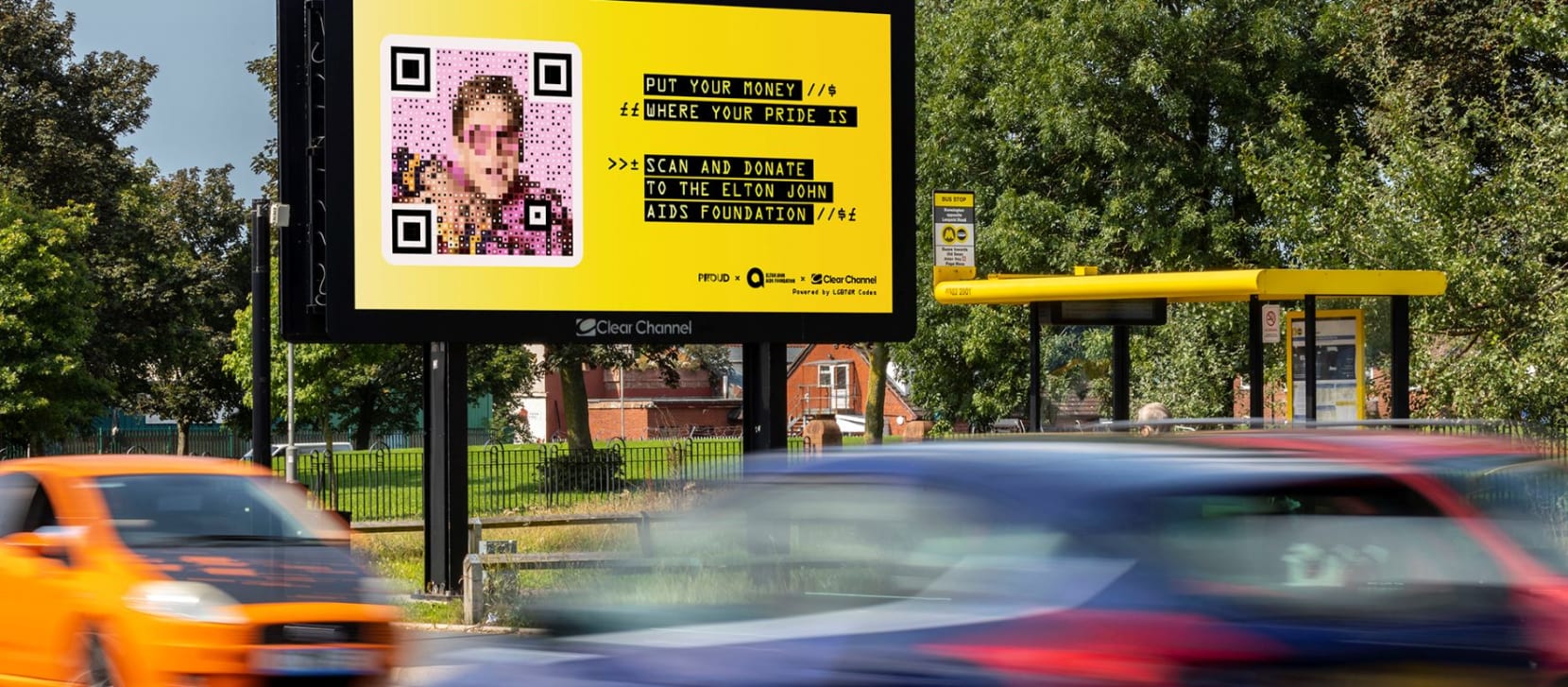 Clear Channel, The Elton John AIDS Foundation and Ogilvy UK Launch LGBT-QR Codes
Clear Channel and creative agency Ogilvy UK partner with the Elton John AIDS Foundation to turn digital Out of Home screens into charitable donation points across the UK and Europe.
Read More »
WOO GLOBAL DATABASE
The WOO global database holds all our information gathered on research, legislation, case studies and general industry data, organised by country. All documents are available for members to download in pdf format.