WOO GLOBAL CONGRESS LISBON JUNE 2023
Cathy O'Connor, CEO of oOh!media, named as a speaker at WOO's Lisbon Global Congress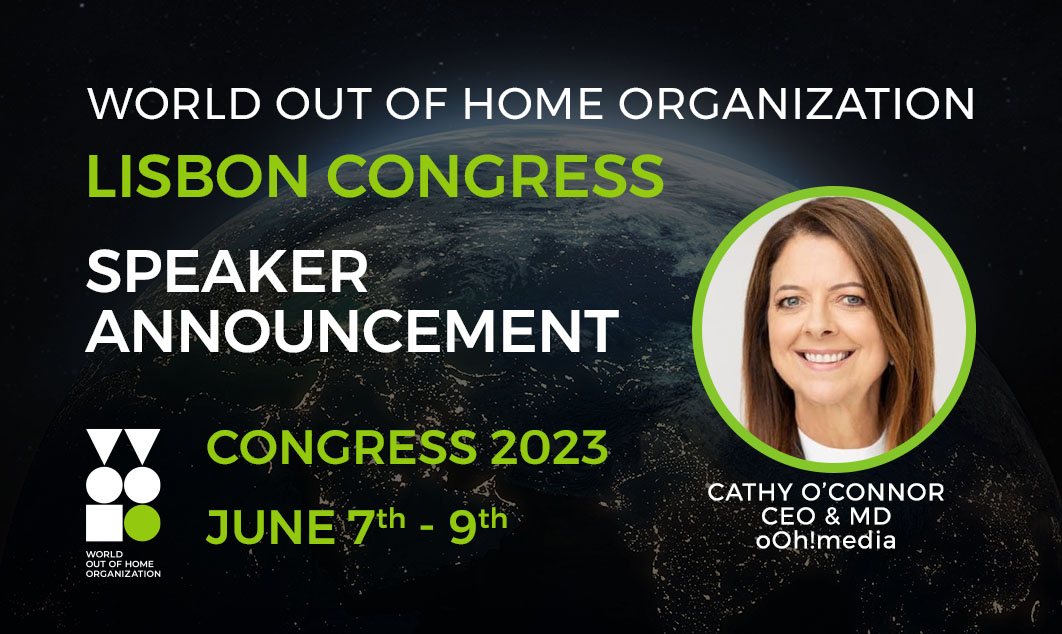 One of Australia's leading media executives Cathy O'Connor is to be a keynote speaker at the World Out of Home Organization's Lisbon Global Congress June 7-9th. O'Connor will open the second day of the Forum, the focus of which will be the 'Science of Out of Home' covering key subjects of including Audience Measurement and the importance of data, and the increasing impact of the range of Adtech developments on the sector.
Read »
PROGRAMMATIC AND AUTOMATION
Fusing The Worlds Of Physical And Digital OOH Advertising
Walls in the physical world have been used as a communication medium from the days of the Neanderthal. However, the first recorded use of leases for billboards in physical-world advertising occurred in 1867.
In the over 150 years since then, the "physical world" or out-of-home (OOH) advertising landscape has changed dramatically. Today's outdoor advertising scene is dynamic and ever-changing, with new technology and innovations allowing OOH media owners to reach clients in novel and engaging ways. One of those methods is the adoption of programmatic advertising.
Read »
How ELAN Media is evolving digital out-of-home in Qatar and beyond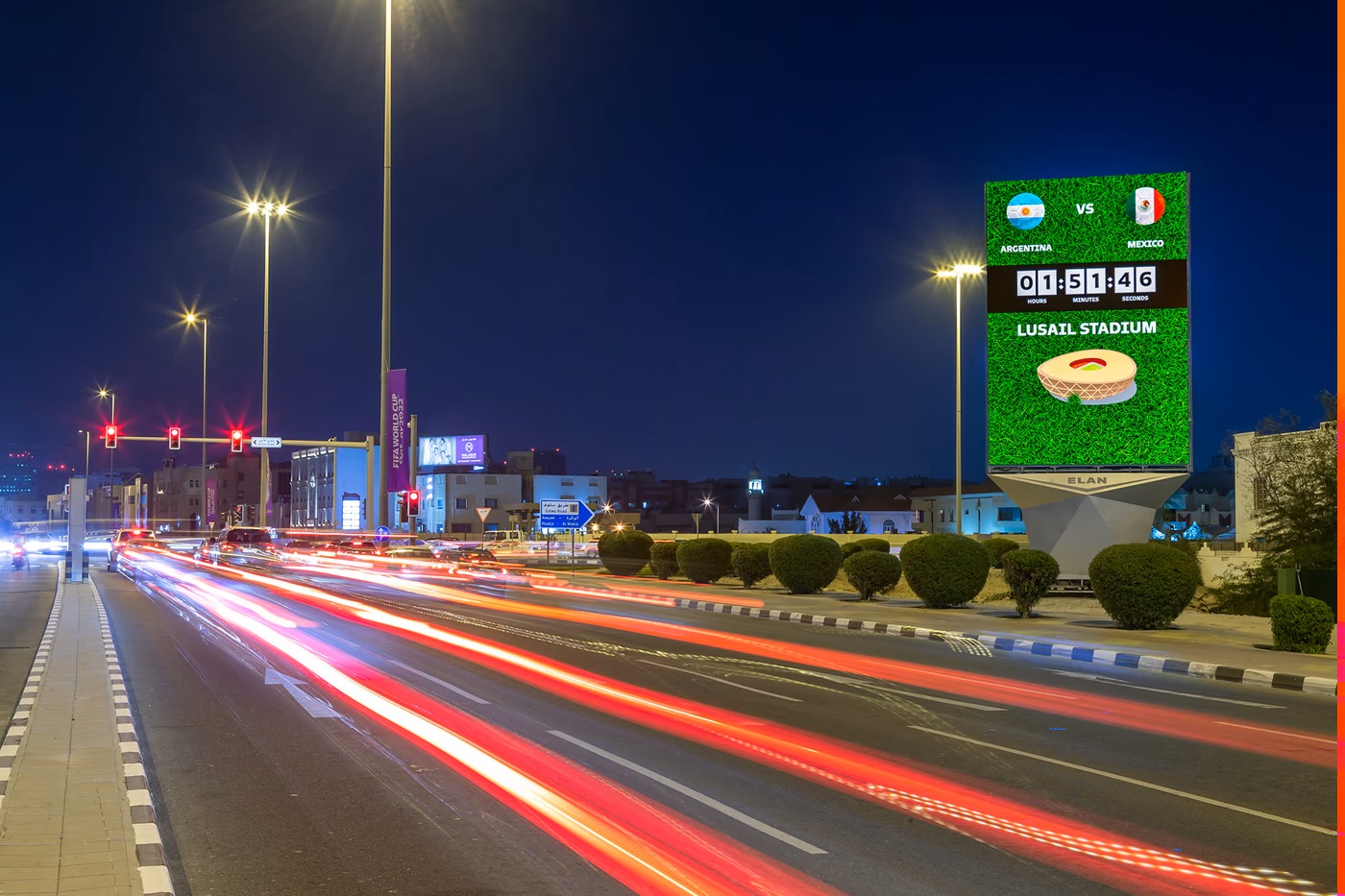 With digital out-of-home on the rise across the globe, it's no wonder to see it gaining traction in the Middle East, a region currently experiencing an economic boom of its own.
Media owners in the region, like ELAN Media, are getting the word out about the value of DOOH—and their enthusiasm for the medium is enticing more brands and advertisers to jump on board.
We recently caught up with Timothy Hufford, Media Sales Director at ELAN Group, to learn more about how this well-established media owner is transforming the DOOH landscape in the Middle East.
Read »
OPINION
Very large outdoor formats drive advertising 'multiplier effect'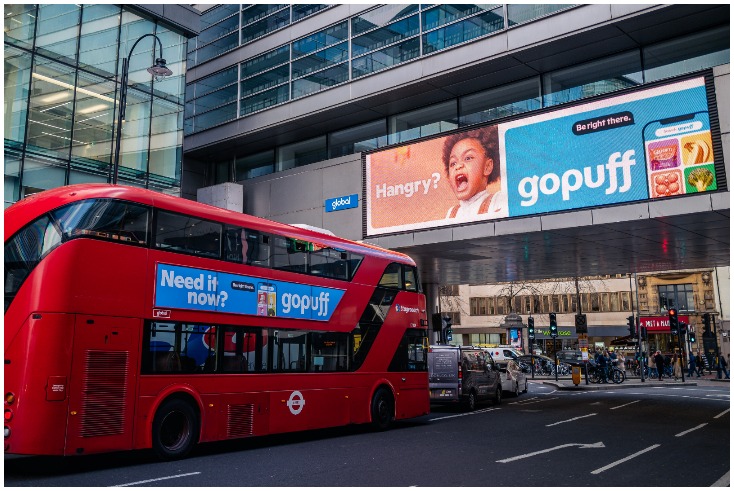 A variety of large screen outdoor formats builds more brand awareness and experience "a multiplier effect" across categories.
A new study by Global and Differentology has reported on how combining different outdoor formats and environments has brand cut-through, salience and mental penetration, as per marketing professor Byron Sharp's Theory of Mental Availability and How Brands Grow.
Read »
The ROI of Digital Signage - The Best Advertising Tool Today?
The retail and out-of-home landscape is being molded by digital signage. The long-standing electronic boards that have shone over Piccadilly Circus are being joined by digital street billboards and screens positioned in train stations, shops, galleries, theaters and supermarkets. The out of home (OOH) to digital out of home (DOOH) transition has gradually cemented itself over the last few years. Wherever we go, digital signage has become a sensory influencer.
Read »
'Mumbai OOH has the potential to grow at 15% YoY'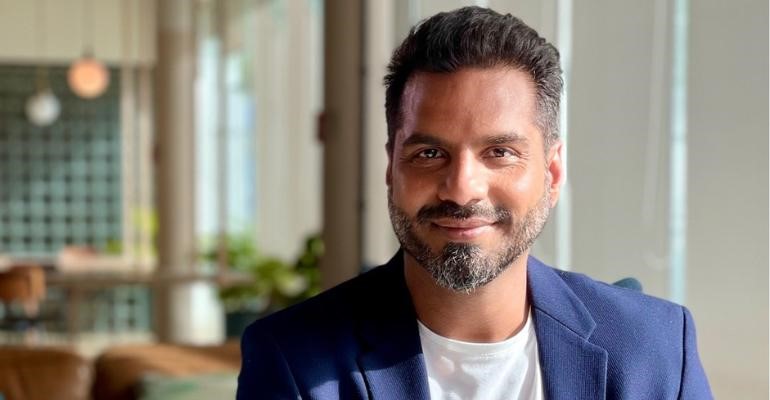 The future of OOH in Mumbai will be driven by audience measurement, ad tech and an increased interest in DOOH, says Junaid Shaikh, MD, Roshanspace Brandcom in an exclusive interview with Media4Growth.
"Mumbai is one of India's largest OOH markets. As a media owner operating in this market, do you see scope for investments in OOH media assets in the city, or is there already an oversupply of media?"
Read »
Shaping the Future of Out of Home Attribution Currency: Global Trends and Opportunities
The future of out of home (OOH) attribution currency on a global scale is undergoing significant changes, driven by advancements in data and technology, increased emphasis on data privacy and compliance, and collaborative efforts towards standardisation across the industry.
Advertisers and media owners worldwide are leveraging data-driven insights to measure the impact of their OOH campaigns, optimise their strategies, and demonstrate the ROI of their advertising efforts.
Read »
Leveraging AI in Out-of-Home for Efficiency: What AI Can and Cannot Do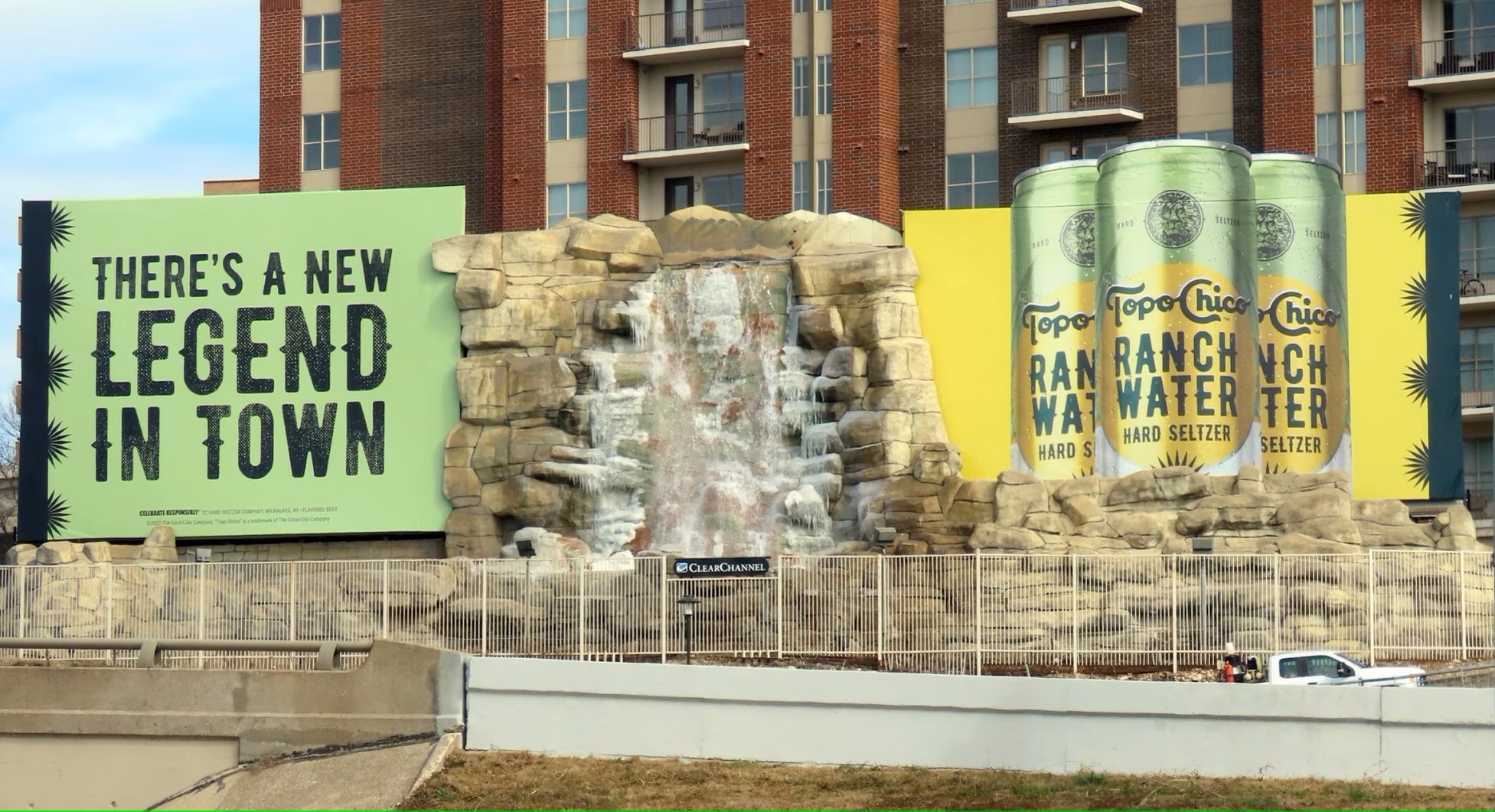 "All models are wrong, but some are useful," is a famous quote from British statistician, George Box, dating all the way back to 1976. In today's world where AI tools are automating tasks like never before, it's even more important to remember that while AI technologies are useful, they have limitations.
Even as AI and robotic machines grow stronger - with the rise of chatGPT and other AI writing systems seemingly threatening to take over even creative positions- there are still limits to what this technology can do.
Read »
The 10 commandments of digital billboard development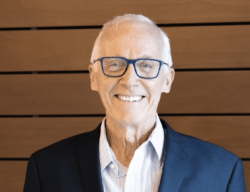 Lamar's Director of Digital Development Bill Ripp gave an outstanding talk on siting digital billboards at the 2023 OAAA conference. Ripp has installed 4,500 digital billboards in his Lamar career. Digital siting is hard. Lamar Advertising relocates 10-20 digital signs a year and they let 10-20 digital signs fade to black because they are not worth replacing. Here are Bill Ripp's 10 commandments of digital billboard development.
Read »
Unlocking Success: The Role of Planning and Strategy in Out of Home Advertising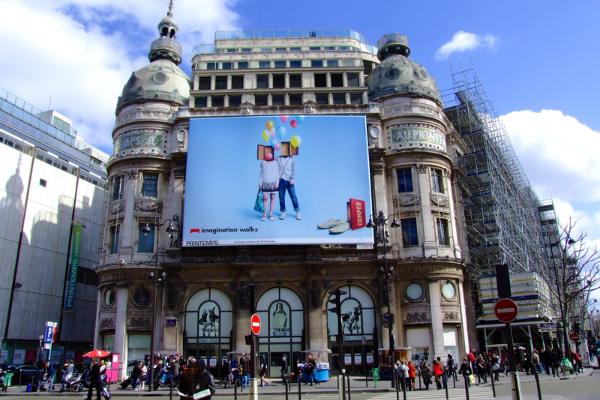 Planning in OOH advertising involves a meticulous process encompassing various key elements. These elements include:
Knowing the Brand and its Business: Understanding the brand's values, positioning, messaging, and target audience is fundamental in OOH planning. Planners need to deeply understand the brand's identity, personality, and marketing goals. This includes understanding the brand's business objectives, marketing strategy, and the desired outcomes of the OOH campaign. This knowledge is the foundation for developing a well-aligned and effective OOH plan.
Read »
DATA AND MEASUREMENT
Weather-Based Marketing: A Must for Aussie Marketers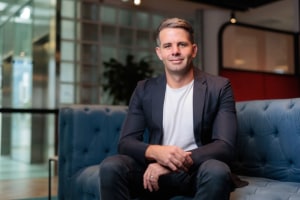 Whether you're chatting with the barista at your local cafe or making small talk with a coworker before a Zoom call, the weather is one of the most popular topics of conversation. And for good reason.
Weather is one of the largest influences in our daily lives — it affects our mood, tells us how to dress, where to go, what to eat and even impacts our buying habits.
Read »
CAMPAIGNS
Talon & Grand Visual Launch Cutting-Edge Experiential Digital Out Of Home Campaign For Shake Shack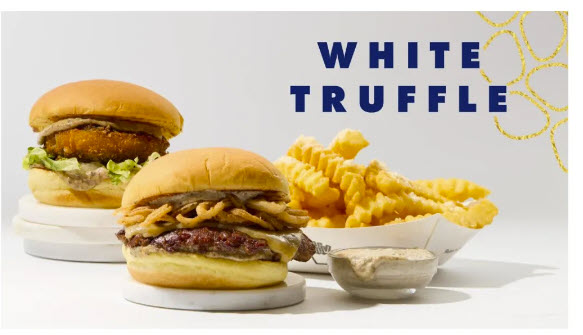 Talon, in collaboration with the company's award-winning digital creative production arm, Grand Visual, today unveiled the launch of a cutting-edge experiential OOH campaign for Shake Shack to promote the launch of their White Truffle Burger – part of its all-new White Truffle Menu.
Known as "the king of the mushroom kingdom," white truffles are the rarest and most valuable mushrooms in the world. This edible fungi grows in limited locations and conditions need to be just right – from the trees and soil to the temperature and moisture.
Read »
Best performance of DOOH is seeded by facts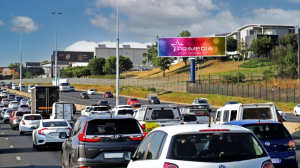 South Africa has become somewhat of a mixed bag in the past few years, says Jorja Wilkins, executive for marketing and marketing services at Primedia Outdoor. Wilkins adds that the advertisers and agencies bank on us, the media owners, to provide facts that guide their decision-making processes.
Facts uphold accountability and transparency; fallacies pave the way to poor representation of the outdoor industry as a whole.
Read »
After viral billboards craze, is the era of simulated-out-of-home advertising next?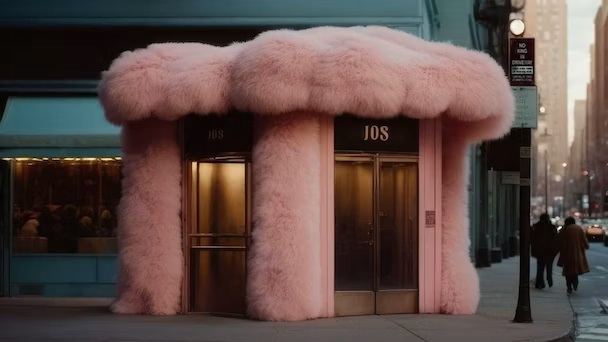 Your social media feeds are awash with fantastical, far-flung 3D billboards you'll probably never see in the flesh. Will AI-simulated outdoor ads be next? We catch up with a creative director drawing praise for his imagined outdoor art installations that blur the lines of fact and fiction in advertising.
Read »
CREATIVITY
Giant scale and sizzle are everywhere now, but something simple can still win the creative day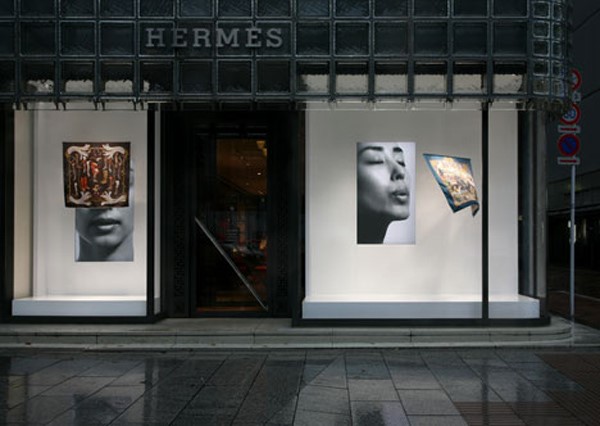 A Linkedin post I stumbled across the morning reminded me – having written a lot recently about generative AI artwork and big visual illusions on LED displays – that something very simple can win the day when it comes to creative.
This is a 2009 window campaign for the luxury brand Hermes, set up in a shop window. Japanese designer Tokujin Yoshioka created an installation involving screens set in a minimalist wall, running a simple video of a woman who appears to blow on a Hermes scarf hanging in the window. When she blows, the scarf gently moves.
Read »
Rick Robinson Featured on Social Barbarians Podcast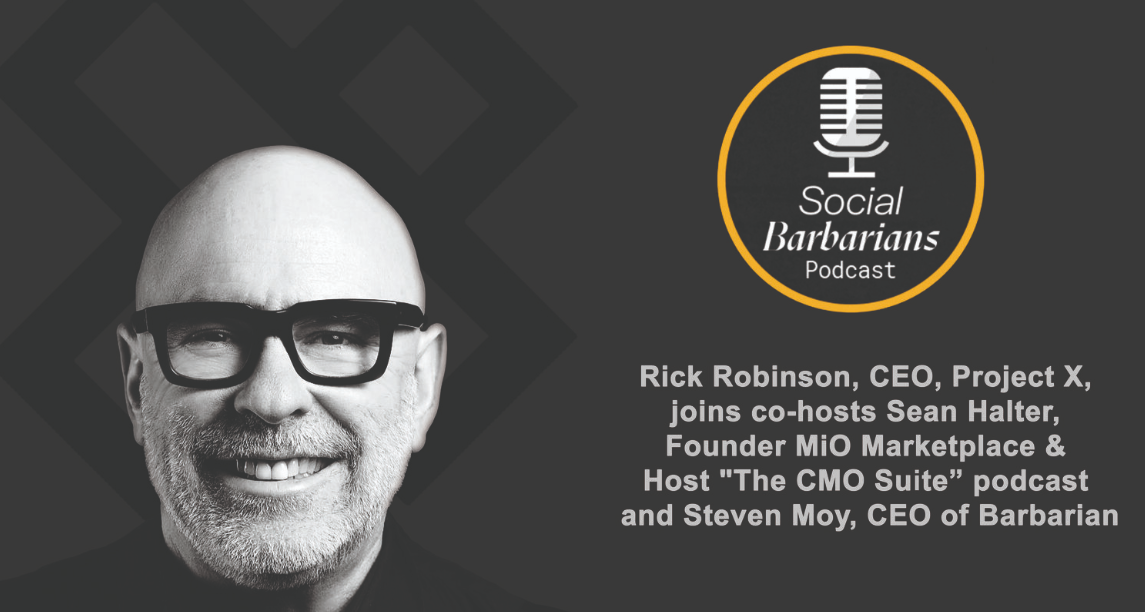 Discover the latest trend in advertising as Rick Robinson from Project X shares insights on how OOH and Social Media are merging. Learn how brands can leverage this powerful combo in this Social Barbarians podcast episode.
Listen Here »
The art of joy and excitement in outdoor advertising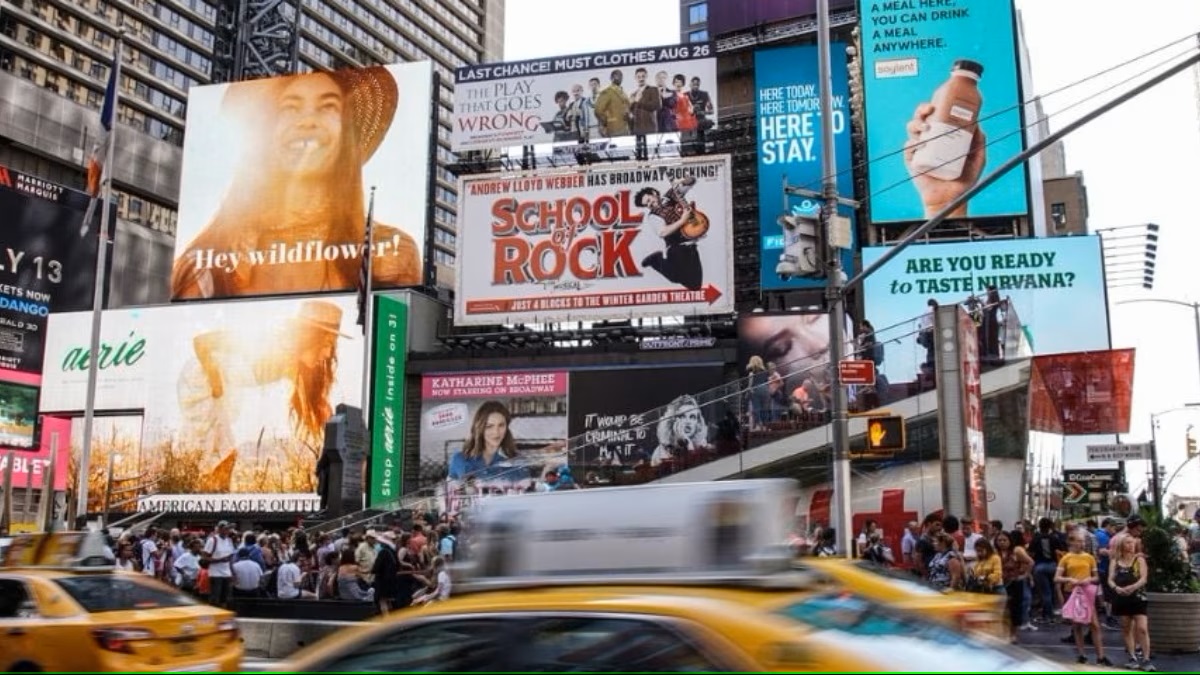 There's a Japanese phrase that means 'heart-pumping excitement' or 'thrilling sensation', and it's often used to describe the feeling of being excited and enthusiastic about something. The concept of 'Waku Doki' has long been part of the Grand Visual story when it comes to making consumers feel something by engaging with our activations and campaigns. We even made a short promotional film about our work titled Waku Doki back in 2014…. Which — controversially for our marketing department at the time — showed none of our actual OOH creative work, and only the emotion that it delivered to audiences in the real world.
Read »
Tokyo Metro's in-train DOOH 'Tokyo Metro Vision' inventories across 3,348 screens of the Ginza Line and Marunouchi Line, now available on the LIVE BOARD Marketplace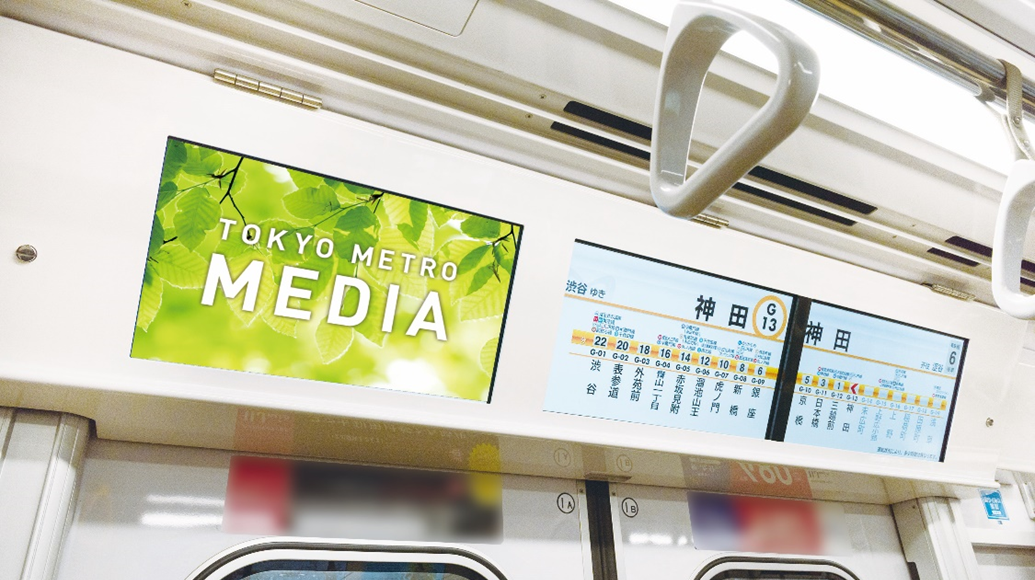 Metro Ad Agency Co., Ltd. and LIVE BOARD, INC. announced that Tokyo Metro's in-train DOOH inventories across 3,348 screens installed inside of each carriage of the Ginza Line and Marunouchi Line will be available on the "LIVE BOARD Marketplace" effective on March 27, 2023 as the second trial of Tokyo Metro's in-train DOOH integration into the marketplace.
Read »