WOO NEWS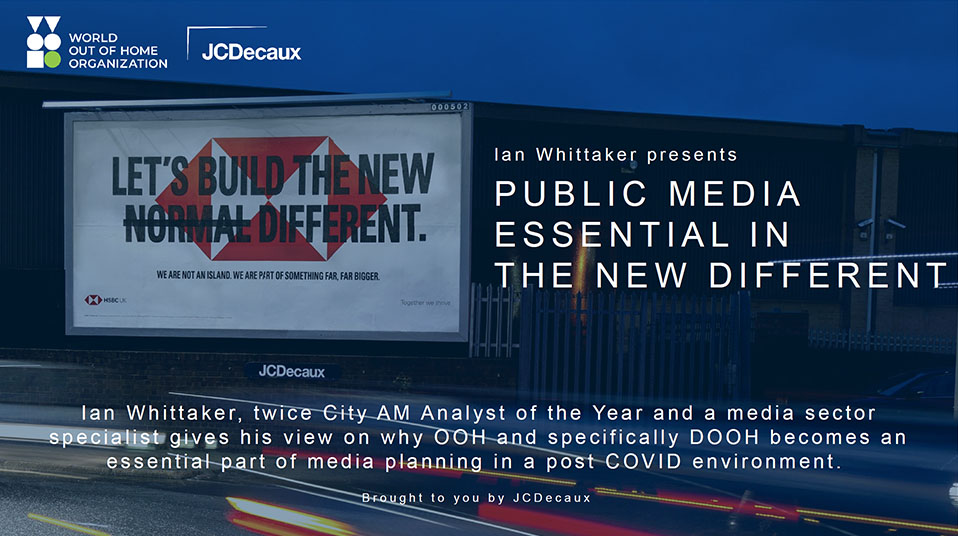 Public Media Essential in the New Different - WOO Next Webinar on September 16th OPEN FOR REGISTRATION
Ian Whittaker, twice City AM analyst of the year and a media sector specialist gives his view on why OOH and specifically DOOH becomes an essential part of media planning in a post Covid environment. The webinar is free to all WOO Members.
CLICK TO REGISTER »
OPINIONS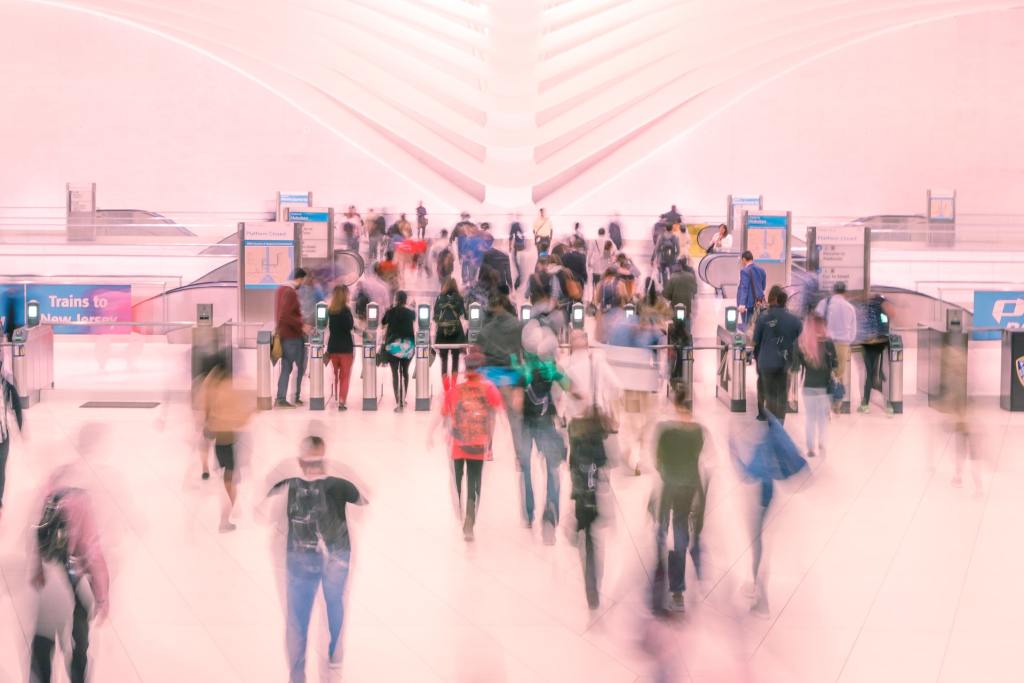 Is OOH media the new connector in our disconnected world?
We thrive and survive out there IRL, amongst the herd, focused on the pursuit of our personal missions – work, errands, social calls – living mostly in our own heads. Simultaneously, we are aware and extra alert of the shared experience happening around us.
Read »
'We Are Not Being Disrupted By Fragmentation': oOh!'s Cathy O'Connor Discusses Out-Of-Home's Renaissance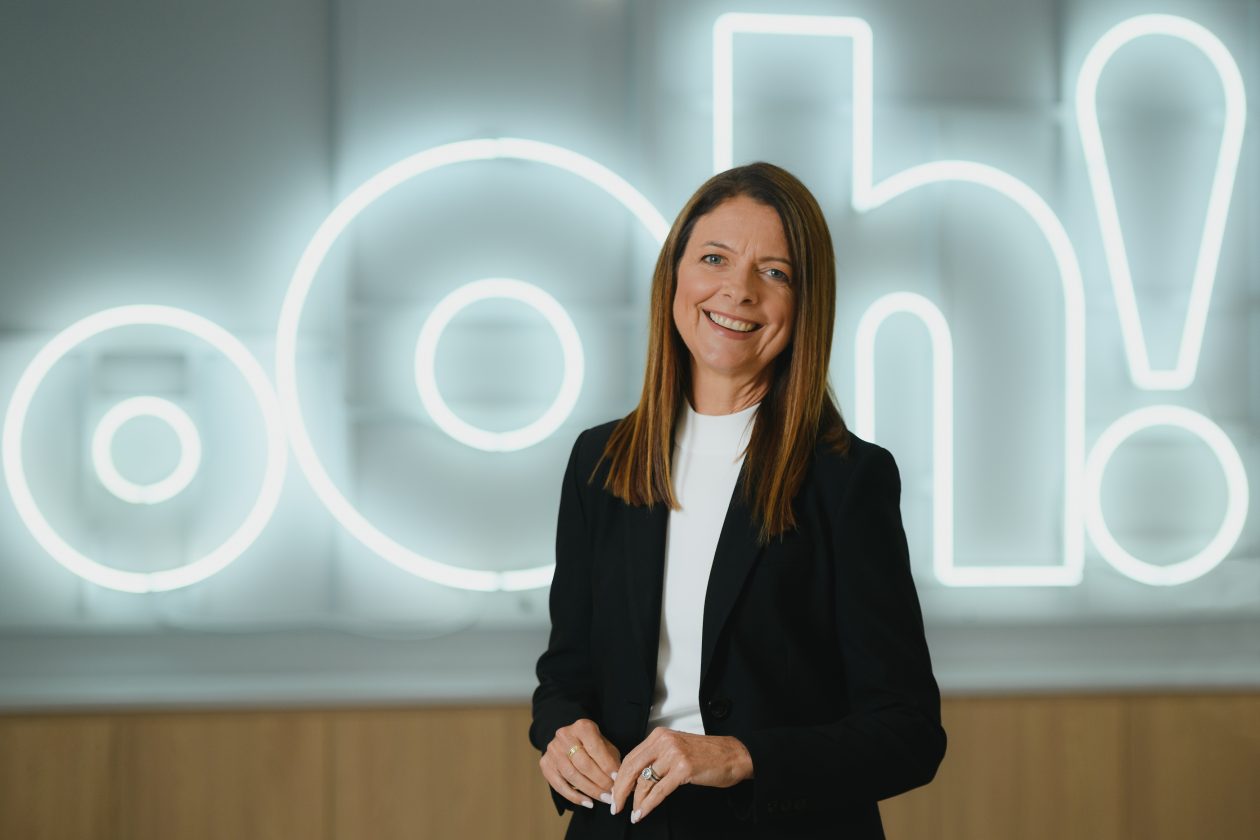 After a difficult 18 months for Out-Of-Home, oOh!'s half yearly numbers show a format poised for bounce back. oOh!s CEO, Cathy O'Connor, spoke to B&T about what we can expect for the format's future.
READ »
Maximising OOH's impact in South Africa
A number of trends and opportunities paint a bright future for out of home (OOH). To make the most of these, the industry needs to tackle several issues. OOH is an essential advertising platform, now more than ever – not despite the changing media landscape, but because of it.
Digital media is predicted to represent 50% of all ad spend by 2024, a trend accelerated by the Covid pandemic. Television has also been doing well but faces the increasing challenge of massive fragmentation, and in South Africa, is plagued by issues with its research methodology.
Read »
A Special future-focused presentation on Canadian OOH
The Ad Club of Toronto, in partnership with Rogers Sports & Media, and PATTISON Outdoor Advertising were thrilled to host a special future-focused OOH presentation on August 12th, 2021. Biostatistician Ryan Imgrund along with researchers Stacey Sarchuk, and Peter Kambo discuss the misconception that OOH is an anecdotal medium with data that charts the science behind Canada's return to life post-lockdown.
Watch the Video »
ENVIRONMENT AND SUSTAINABILITY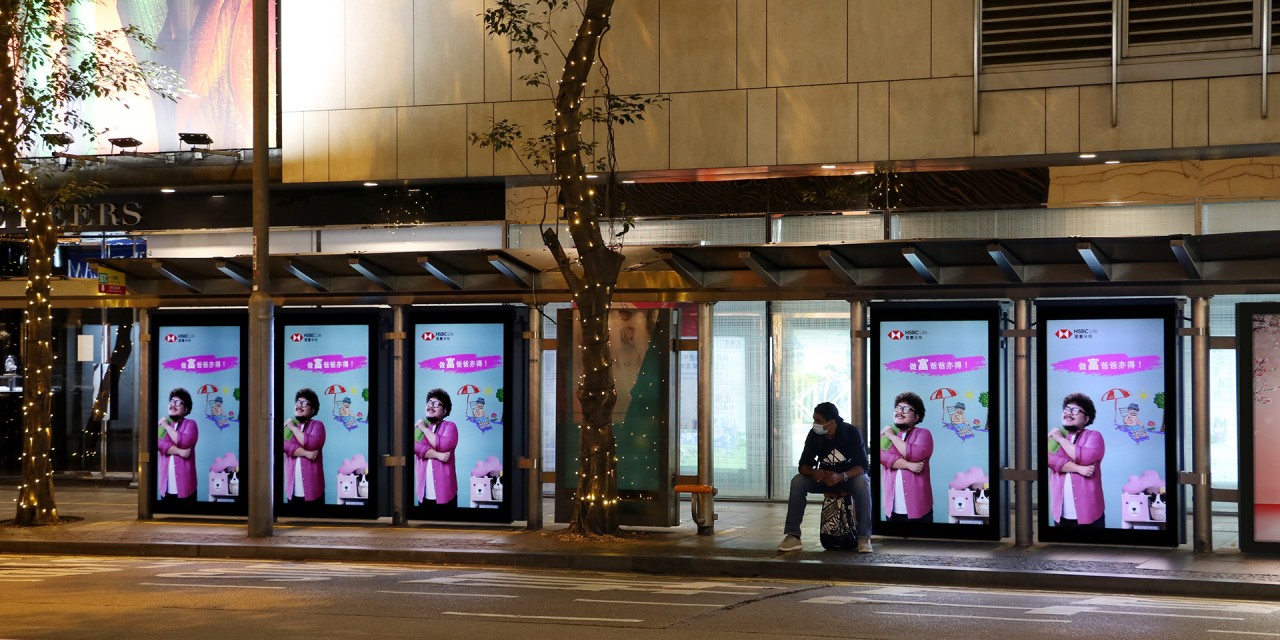 Ethical advertising and OOH
These days, advertisers must navigate an ethical minefield on a daily basis. Whilst the dominance of programmatic in digital display has brought a smorgasbord of options to the table, with them comes a variety of ever-evolving challenges.
Read »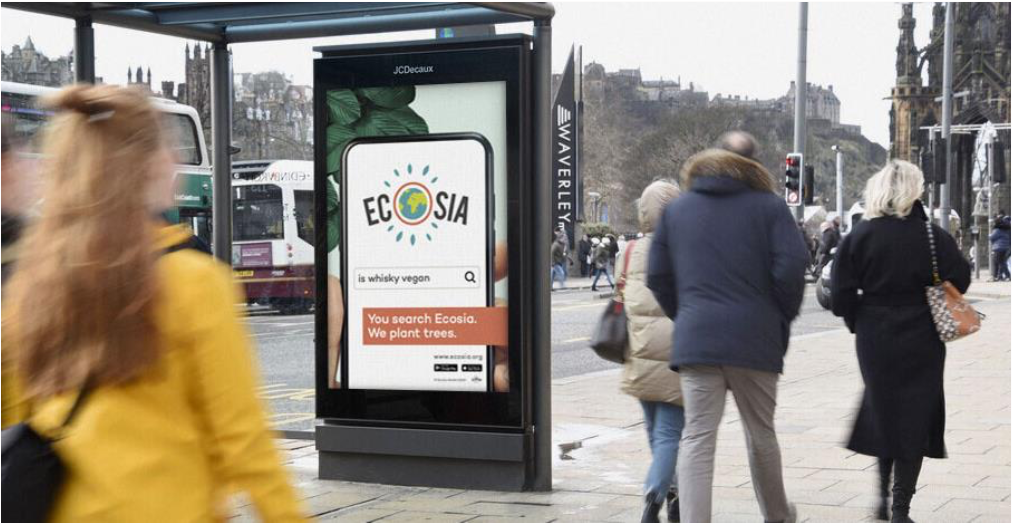 Ecosia: OOH growing customer numbers to enable Ecosia to plant more trees
Green search engine Ecosia uses the profit from searches made to plant trees where they're needed most. Ecosia chose Out-of-Home media through JCDecaux's Nurture programme as part of an integrated brand campaign which ran in twelve European cities.
Read »
DATA AND MEASUREMENT
OMA releases Out of Home half year results for 2021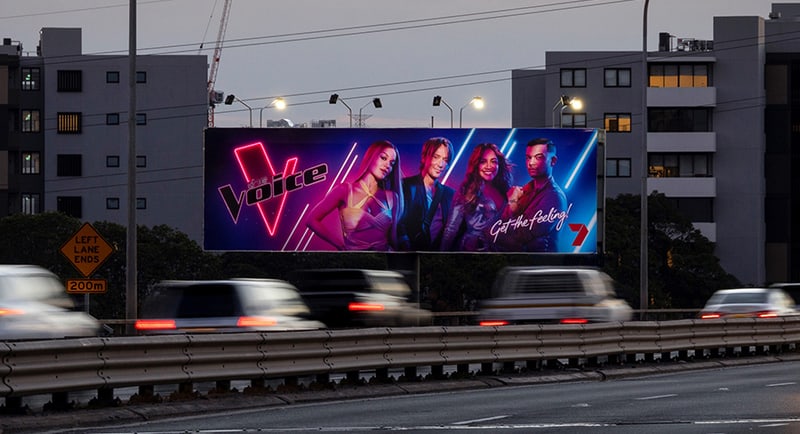 hrough the OMA, the Out of Home (OOH) industry has announced half year net media revenue results including the category breakdowns for 2021. Total net media revenue was $374.7 million, up 22.1 per cent from $307 million for the same period 2020. Change was reported across the following categories:
Read »
Catalina Partners with AdQuick.com to Provide Purchase-Based Audience Targeting & Measurement Capabilities to Out-of-Home Media Buyers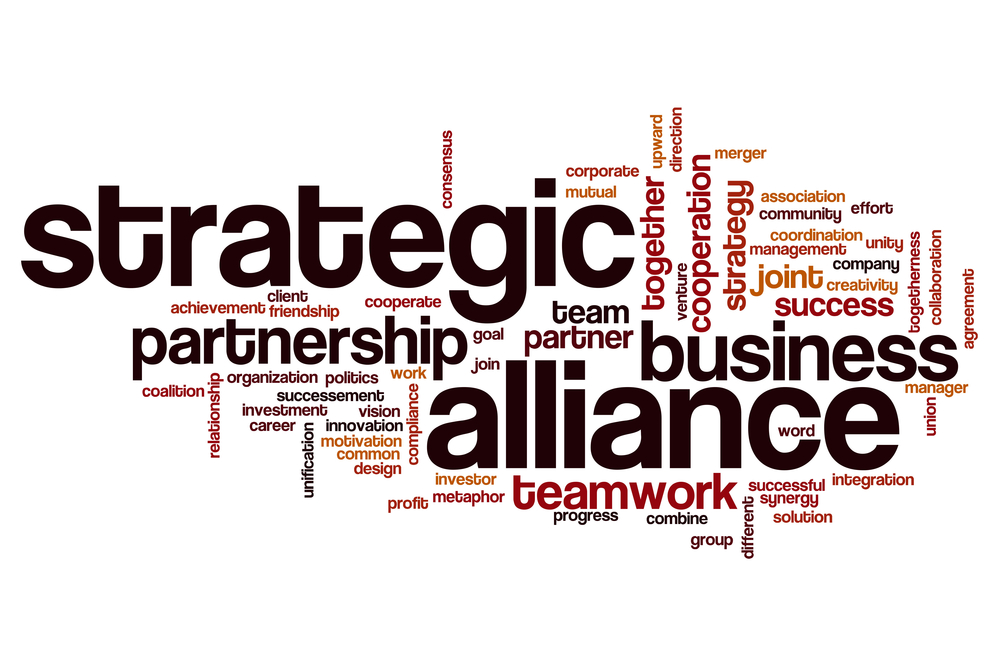 In a first-of-its-kind partnership, leading shopper intelligence and omni-channel media provider Catalina is now offering its extensive purchase-based audience targeting and sales lift measurement insights to out-of-home (OOH) media buyers using AdQuick's OOH buying platform.
Read »
While Outdoor Rebounds, Consumer Changes Mean 'Brands Have To Get More Creative'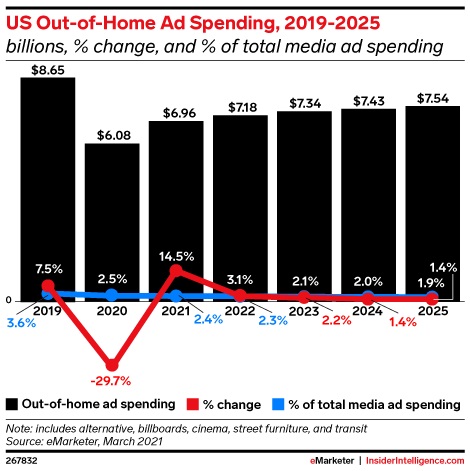 The good news from eMarketer's just-out report on U.S. out-of-home ad spending for 2021 is that following a 30% drop during 2020, outdoor advertisers are predicted to spend nearly $7 billion this year, a 14.5% increase over 2020's $6.08 billion.
Read »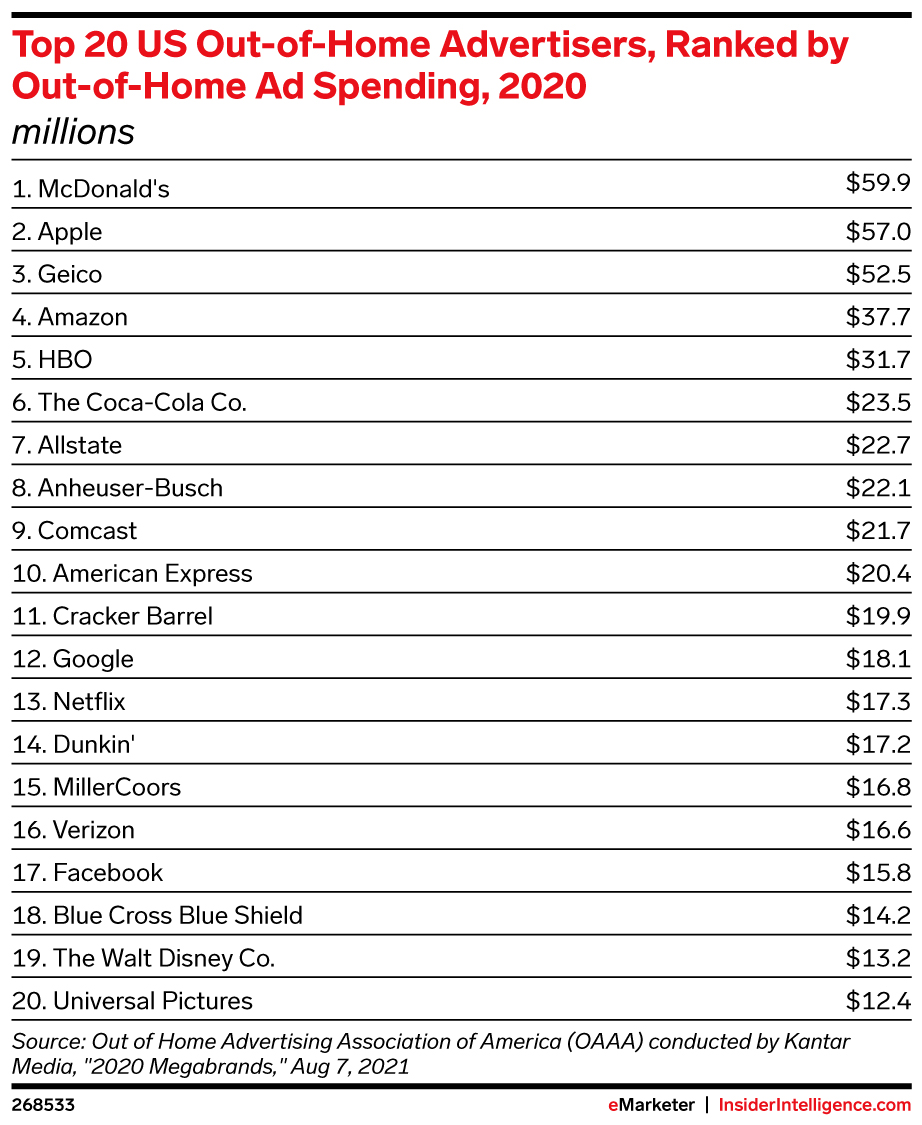 The top 20 US out-of-home advertisers in 2020
McDonald's led the US in out-of-home ad spending in 2020, devoting nearly $60 million to billboards, transit, and other outdoor formats, according to the Out of Home Advertising Association of America (OAAA) and Kantar Media. Apple and Geico trailed close behind, each spending more than $50 million.
Read »
EVENTS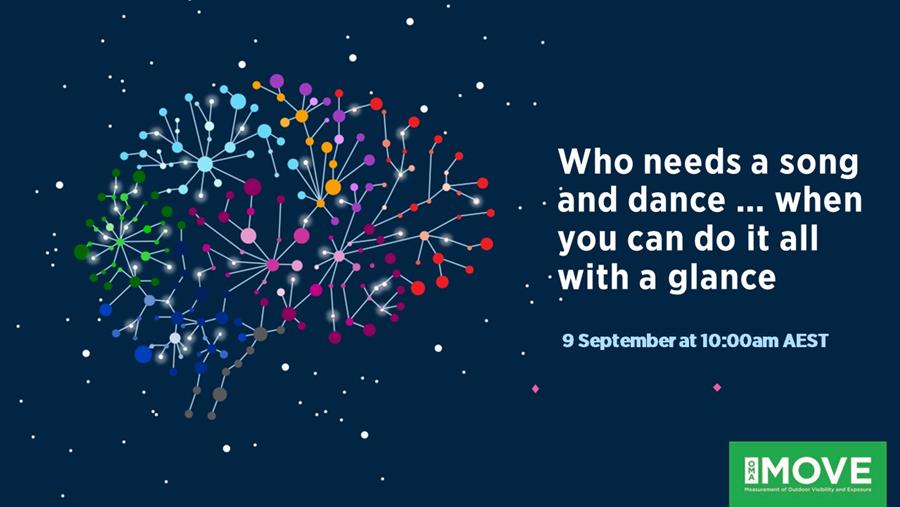 You're invited to delve into the marvels of the human brain
With one glance, your brain is making more neural connections than there are stars in the universe. We invite you to find out more about the power of those neural connections.
The findings of our neuroscience study show the impact of advertising on the subconscious, and provides scientific proof of the effectiveness of digital and classic Out of Home.
REGISTER HERE »
Judging panel announced for Ocean Outdoor's Digital Creative Competition 2021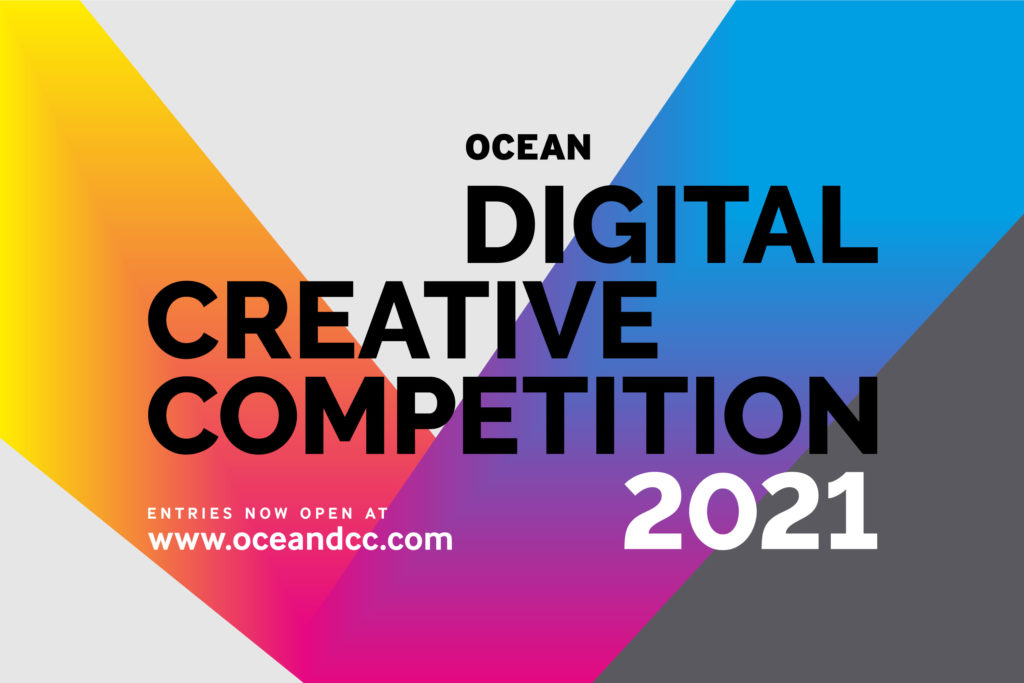 A panel of 18 expert judges are seeking bold, original ideas in Ocean's annual search for the best digital out-of-home (DOOH) creative concepts in the UK Brands, agencies and creative teams have until 10th September to enter the 12th annual Digital Creative Competition, presented in association with Campaign.
Read »
PROGRAMMATIC AND AUTOMATION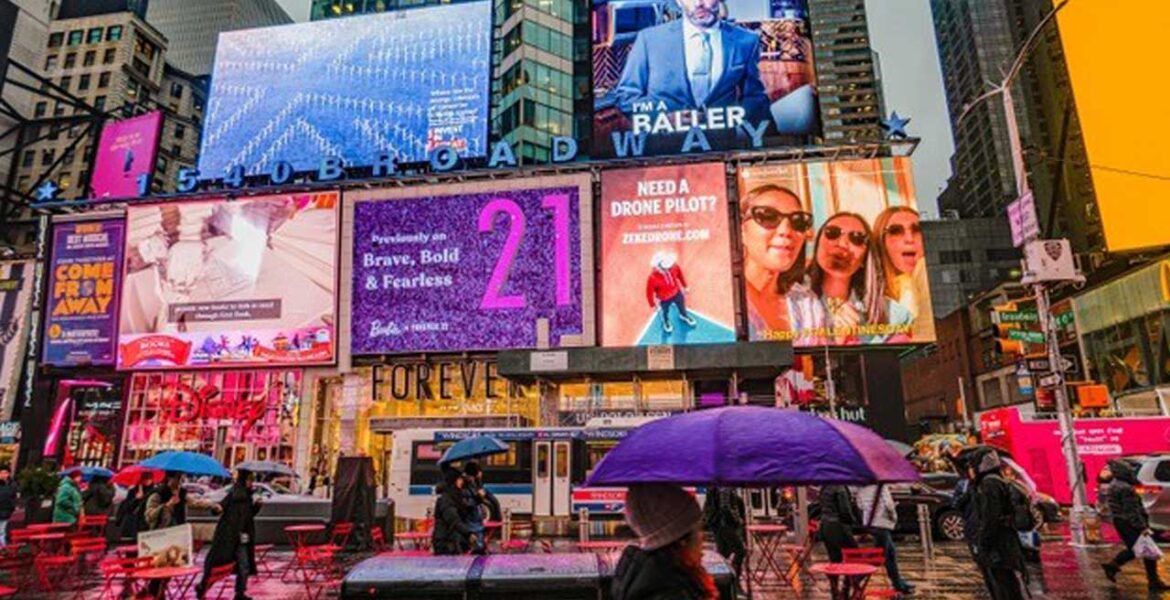 Beyond Direct Sales: The Benefits Of Programmatic DOOH For Brands
With the return of bigger audiences and the end to lockdown in many parts of the world, out-of-home (OOH) advertising revenue is expected to bounce back in 2021 with a growth forecast at 14.9%, and total estimated spend projected to hit $36.6 billion globally.
READ »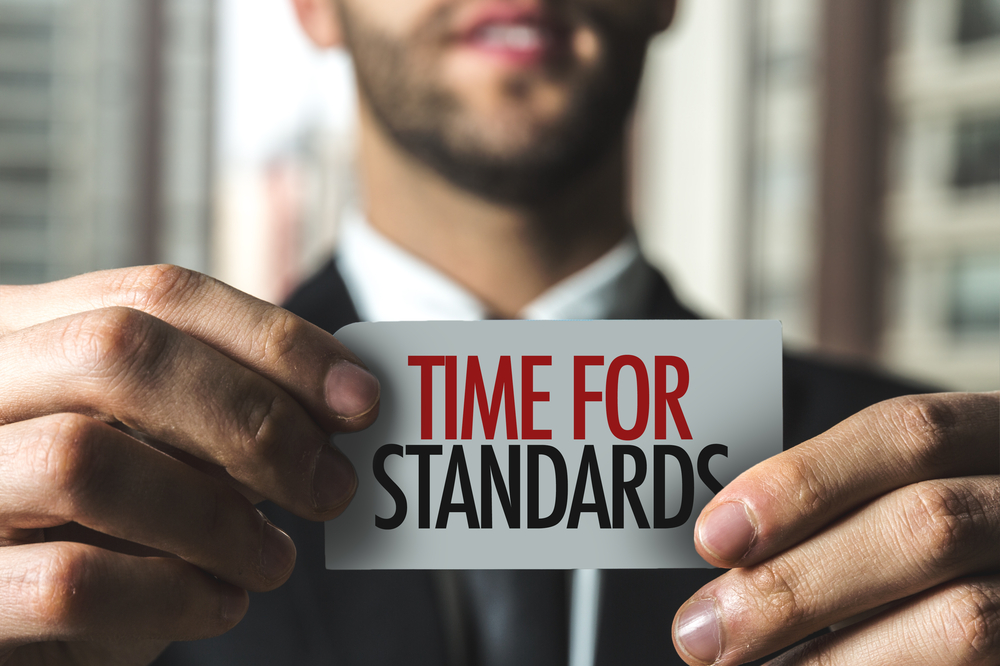 OAAA oartners with IAB Tech Lab to align OOH with OpenRTB
The OAAA, the national trade association for the entire out of home (OOH) and DOOH media ecosystem, today announced a collaboration between the OAAA Programmatic and Automation Committee and IAB Tech Lab to integrate digital out of home into OpenRTB (Real-Time Bidding) specifications.
Read »
Programmatic DOOH: The omnichannel X factor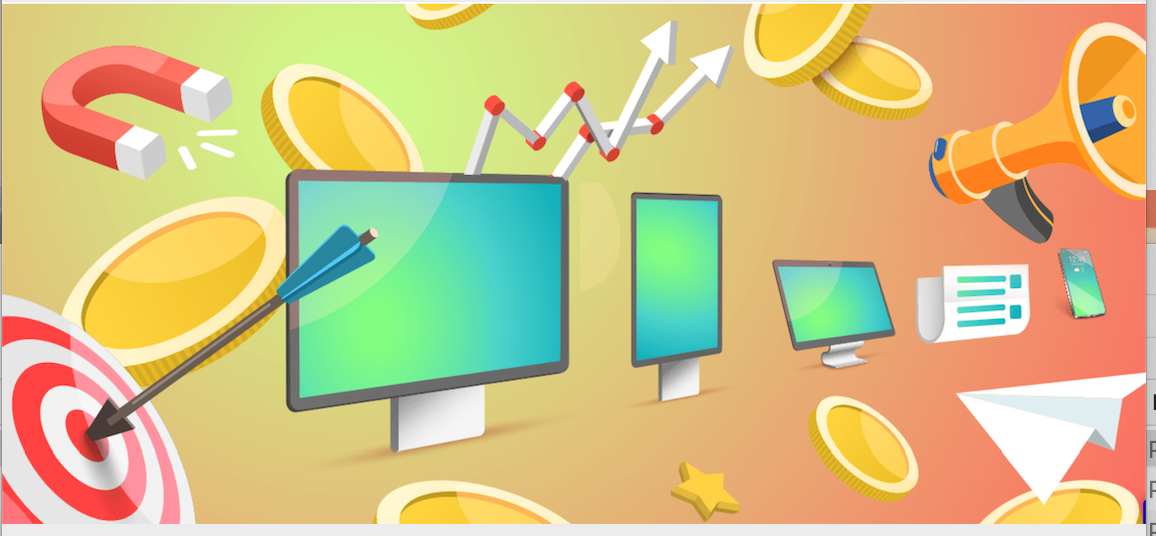 In 2021, digital out-of-home (DOOH) advertising is capturing a bigger slice of brand marketing budgets than ever before. But why? For one, DOOH inventory has become much, much easier to buy programmatically than in the past, with more DSPs including DOOH in their media mix.
READ »
MiQ's Ben Holmes on DOOH: Traditional Vs Programmatic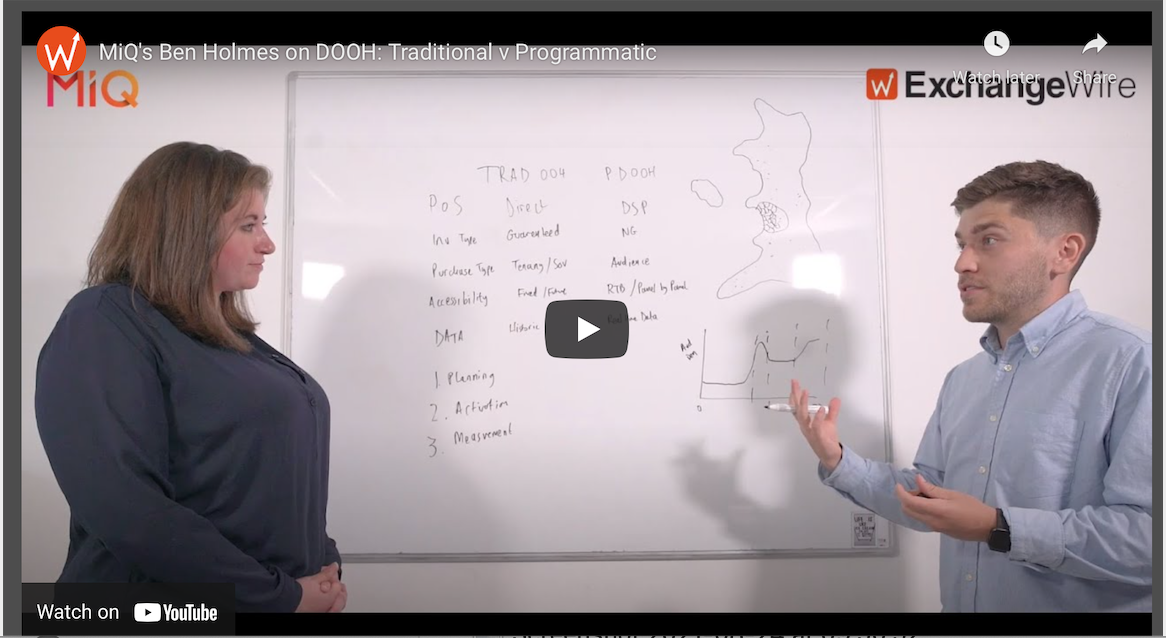 In this latest episode of TraderTalk TV, Ben Holmes, technical account manager at MiQ, joins ExchangeWire's Lindsay Rowntree to discuss programmatic digital out-of-home (PDOOH) and MiQ's approach to DOO
WATCH VIDEO »
CREATIVITY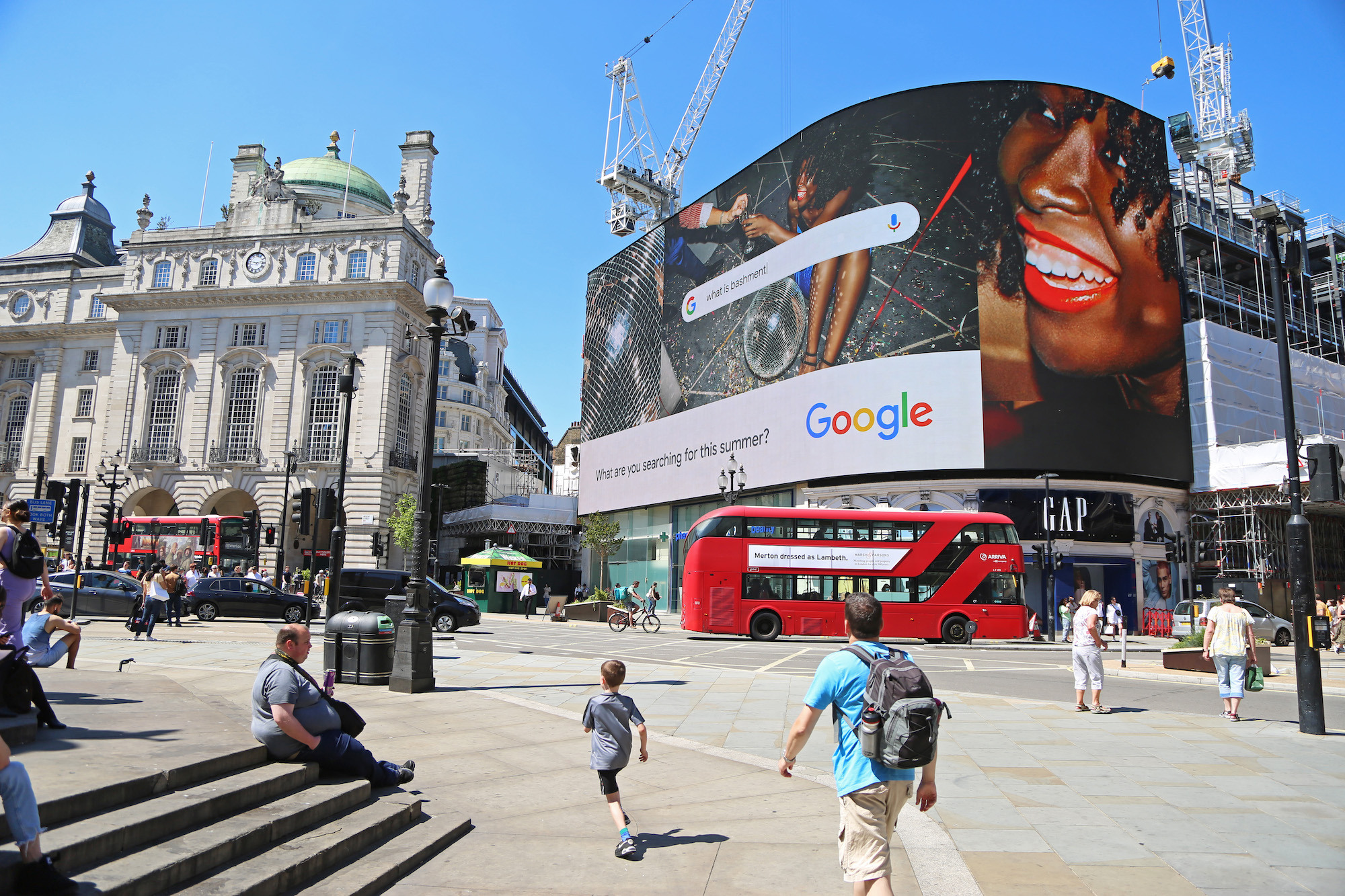 Out of Home Now: How Brands Are Using Creativity to Connect with Audiences
Lockdown. One word I'm sure we all can't wait to forget. After a decade of continuous growth in Out of Home, agencies and advertisers have had to pivot multiple times over the last 18 months, adjusting strategy and messaging alongside the changing context.
What we've seen is an explosion of creativity, cutting through and providing moments of levity and joy through what has been a challenging year for us all.
Read »
CAMPAIGNS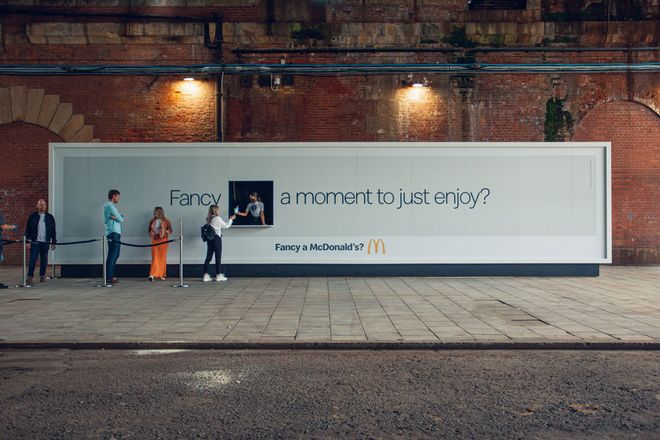 McDonalds 'Walk-thru' Billboard will serve you a McFlurry
Drive-thru takeout places have been more popular than ever during the pandemic—but what if you're in the middle of a city and on foot? McDonald's has the answer. The brand has erected a "walk-thru" billboard on London's South Bank where pedestrians will be able to get a free McFlurry from a hatch on a McDonald's billboard.
READ »
COMPANY NEWS
Ocean Outdoor lands £30m Canary Wharf advertising contract
Advertising group Ocean Outdoor has secured a lucrative contract to operate out-of-home media services for Canary Wharf Group.. London-listed Ocean has renewed its deal to run digital screens and billboards in the financial hub, landing a new long-term contract worth £30m.
Read »
WOO GLOBAL DATABASE
The WOO global database holds all our information gathered on research, legislation, case studies and general industry data, organised by country. All documents are available for members to download in pdf format.