WOO NEWS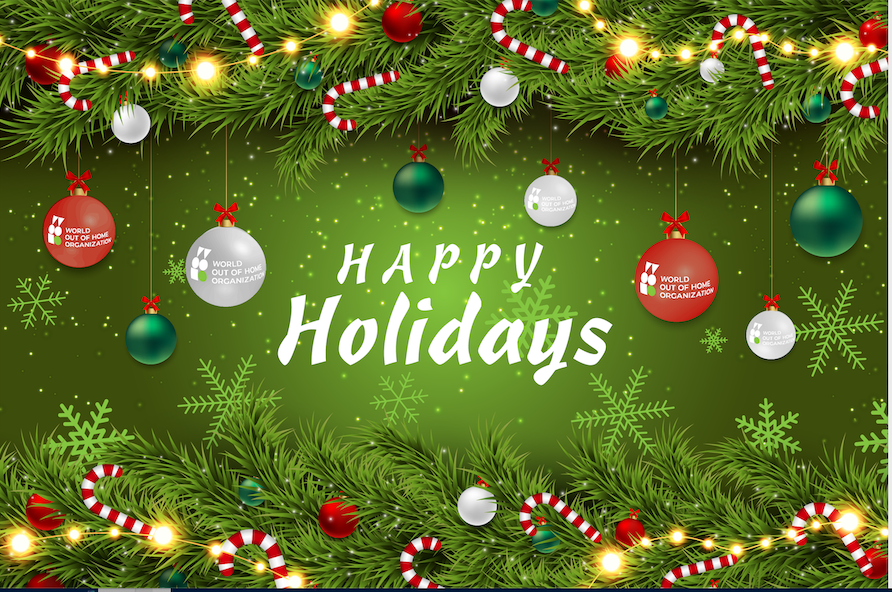 Seasons Greetings from all at WOO
Dear Friends,

We should all take pride in how we've come through a second very difficult year for our global industry. it's been great to watch OOH's continued resilience and increasing collaboration during these hard times.

We would like to thank you all for your continued support and look forward to 2022 as OOH continues to bounce back. We wish you, your teams and your families, a very enjoyable, peaceful and well-earned holiday and we look to working with you all in 2022!

Kind regards,

Tom, Mark, Anna and Richard
OPINIONS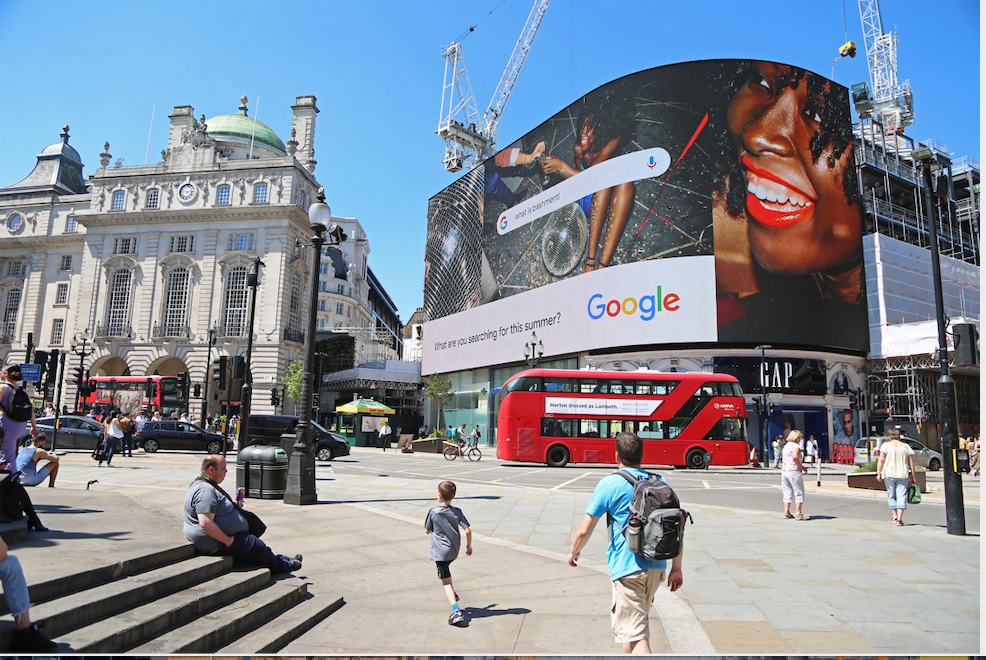 Looking Back, To See What's Ahead with Talon
Who can believe we're there already, recapping the year that was 2021. After a rather tumultuous 12 months, for me what stood out across 2021 was how strongly the industry bounced back. Driven by the continued excellent application of data and collaboration across the business, we found our feet.
READ »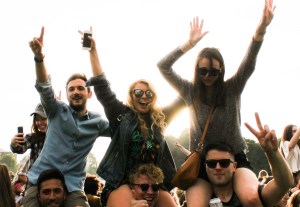 Predictions 2022 - OOH prospects as consumers race out of lockdown
Outdoor media has burst out of the lockdown gates as COVID restrictions ease across australia. Ad spend is still below pre pandemic 2019 but out-of-home has returned to growth.
Read »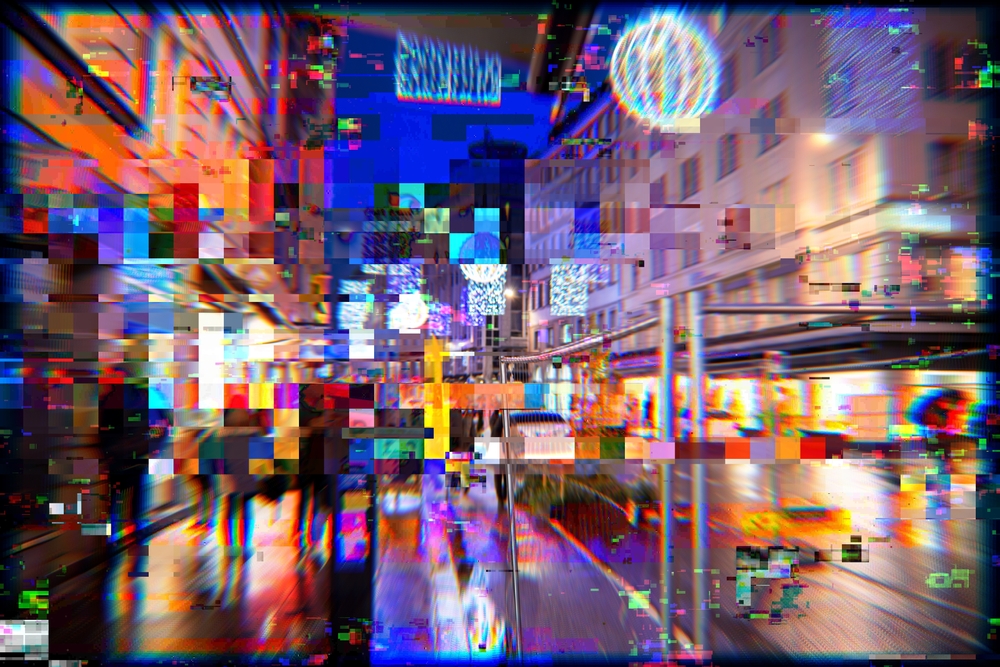 OOH Lessons From the Metaverse
Over the last 14 years, Facebook has changed the world. Some of it for the better, and some for the worse. Since 2016, the tech giant has been mired in scandal after scandal, from political manipulations to whistleblower leaks exposing the dark side of social media.
Read »
9 Good Reasons to Consider Out of Home Advertising
As marketing has increasingly moved in a digital direction over the past two decades, a lot of myths and misconceptions have prevailed about "traditional" media channels. This is especially true for out-of-home (OOH) advertising. Many people think they know what OOH advertising is, but some perceptions are still very much stuck in the past.
Read »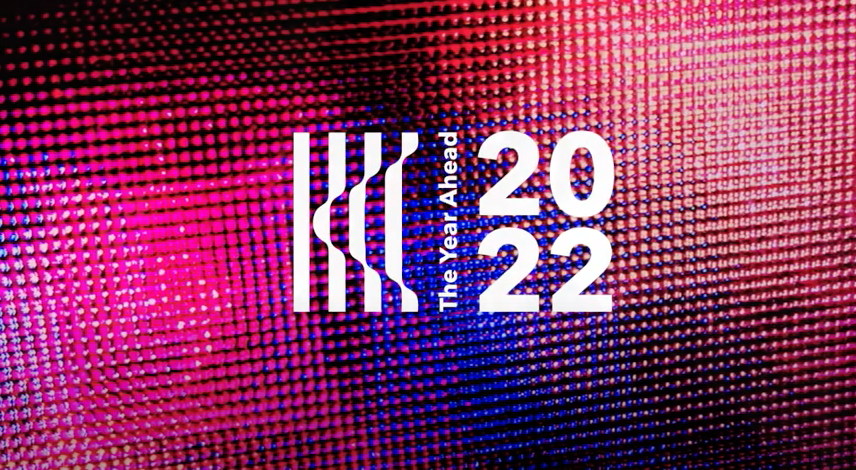 Kinetic Presents: The Year Ahead 2022
You don't need us to tell you that the last two years have been unprecedented in the impact on the media industry at large. In OOH, it's been a transformative period where creativity, ingenuity and technological advancements have resulted in lasting change.
WATCH VIDEO »
WOO AFRICA FORUM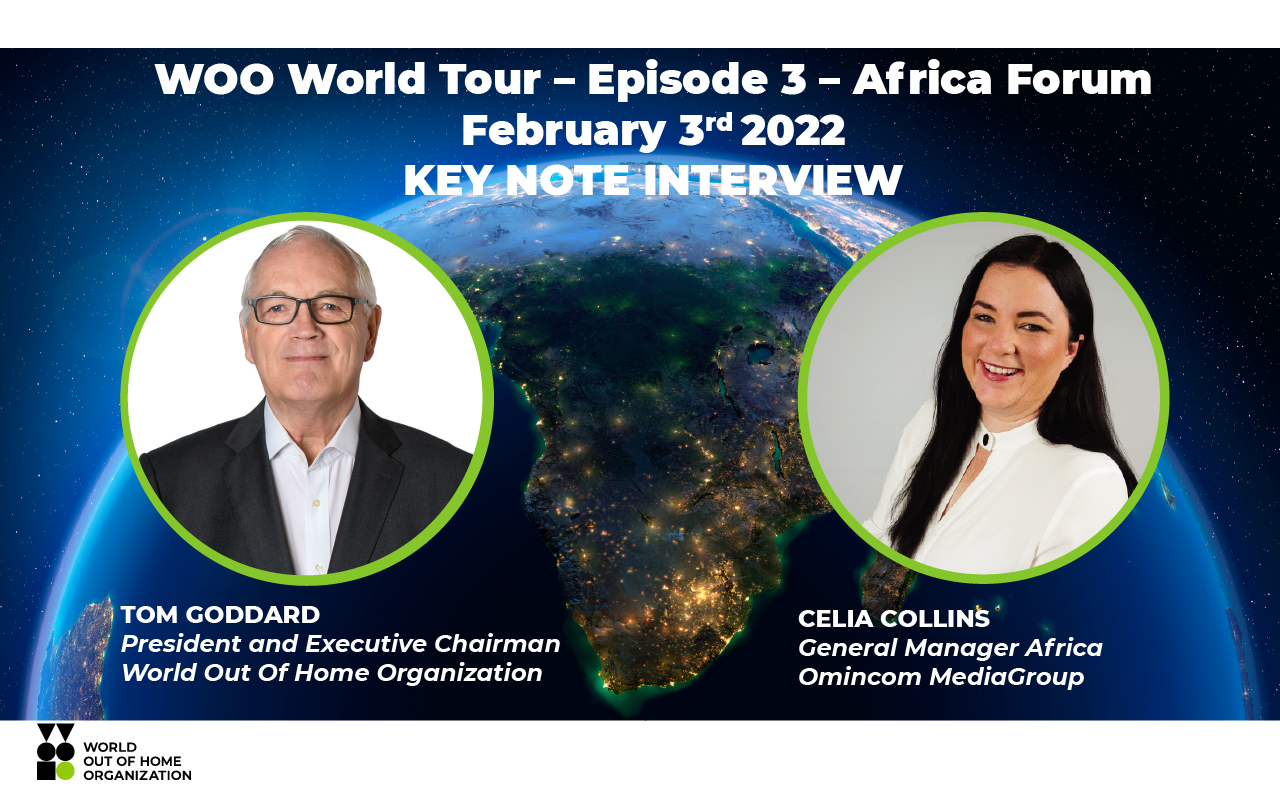 OMG's Celia Collins to headline WOO Africa Forum
Omnicom Media Group's head of Africa Celia Collins will headline the World Out of Home Organization's Africa Forum on February 3 2022. Collins will be interviewed by WOO President Tom Goddard.
Read »
ENVIRONMENT AND SUSTAINABILITY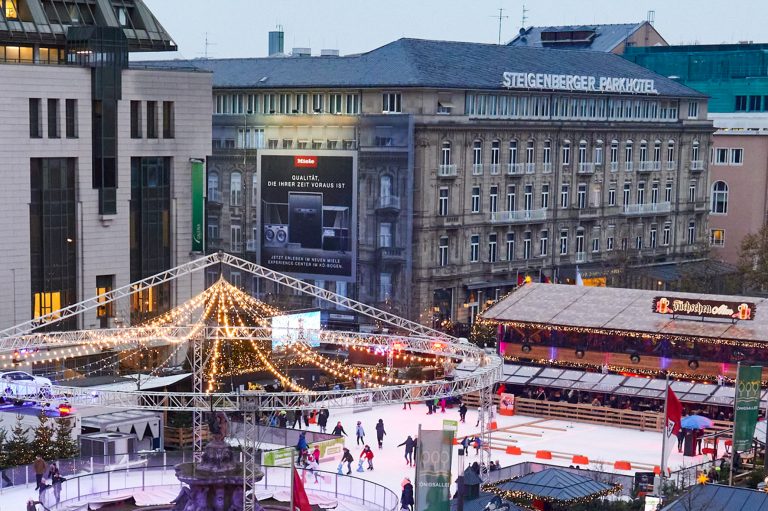 Miele improves the air on the Kö in Düsseldorf
Maximum awareness in an absolute premium location – Miele relies on the unique impact of Giant Posters in the Christmas business. Perfectly placed on the famous Königsallee, the campaigns by Miele and another well-known brand ensure undivided attention – and better air quality for visitors to Düsseldorf's top promenade. Because blowUP media Germany's "The Pure" coating turns the Giant Poster into an air purifier. T
Read »
Advertising Wants To Go Greener - OOH Is Leading By Example
As the dust settles on the United Nations Climate Change Conference (COP26), the impact that advertising has on the environment is now firmly in the spotlight. Research published by Purpose Disruptors during COP26 highlighted that the advertising industry was responsible for adding an extra 28% onto the annual carbon footprint of every single person in the U.K.
Read »
DATA AND MEASUREMENT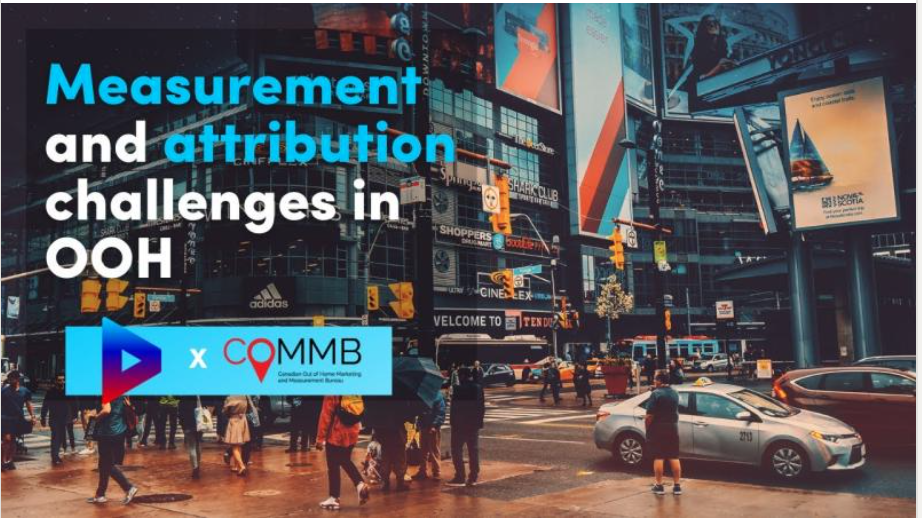 Ask the Experts: Measurement + Attribution with COMMB
We recently spoke with Amanda Dorenberg, President of COMMB to discuss everything from measurement and attribution challenges in #OOH to the importance of leveraging technology to reach new audiences. Check out the interview.
Watch Video »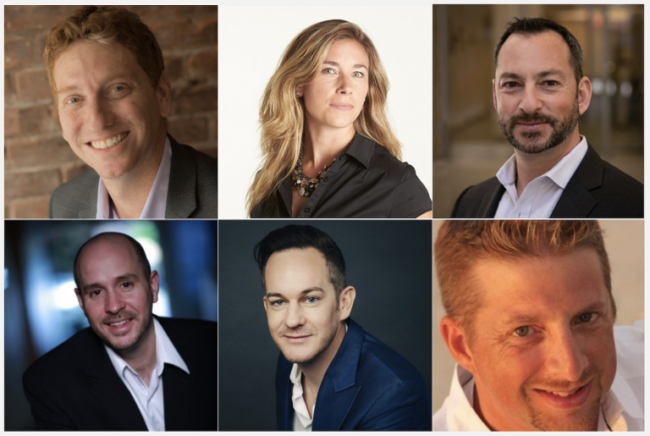 Geopath Adds 6 Board Members and Makes Lieberman Chairperson
Geopath, a not-for-profit organization that provides the industry-standard audience metrics for Out of Home (OOH) advertising, today announced the election of Michael Lieberman, CEO, US at Kinetic as Chairperson of the Geopath Board of Directors.
Read »
Leveraging Data to Run Wildly Successful OOH Campaigns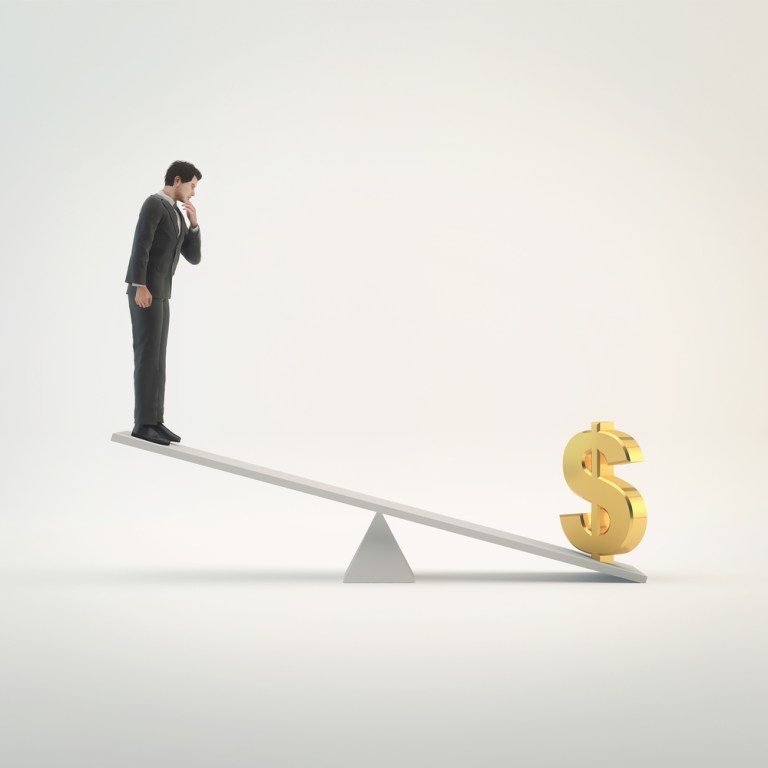 In today's economic environment, marketing departments are under mounting pressure to prove that every dollar of their budget offers a clear return on investment (ROI). It's no wonder data-driven campaigns are on the rise — especially when it comes to broadening a brand's media mix and measuring performance.
Read »
EVENTS
OOH Expo is extremely important and invaluable in terms of what it can do for the industry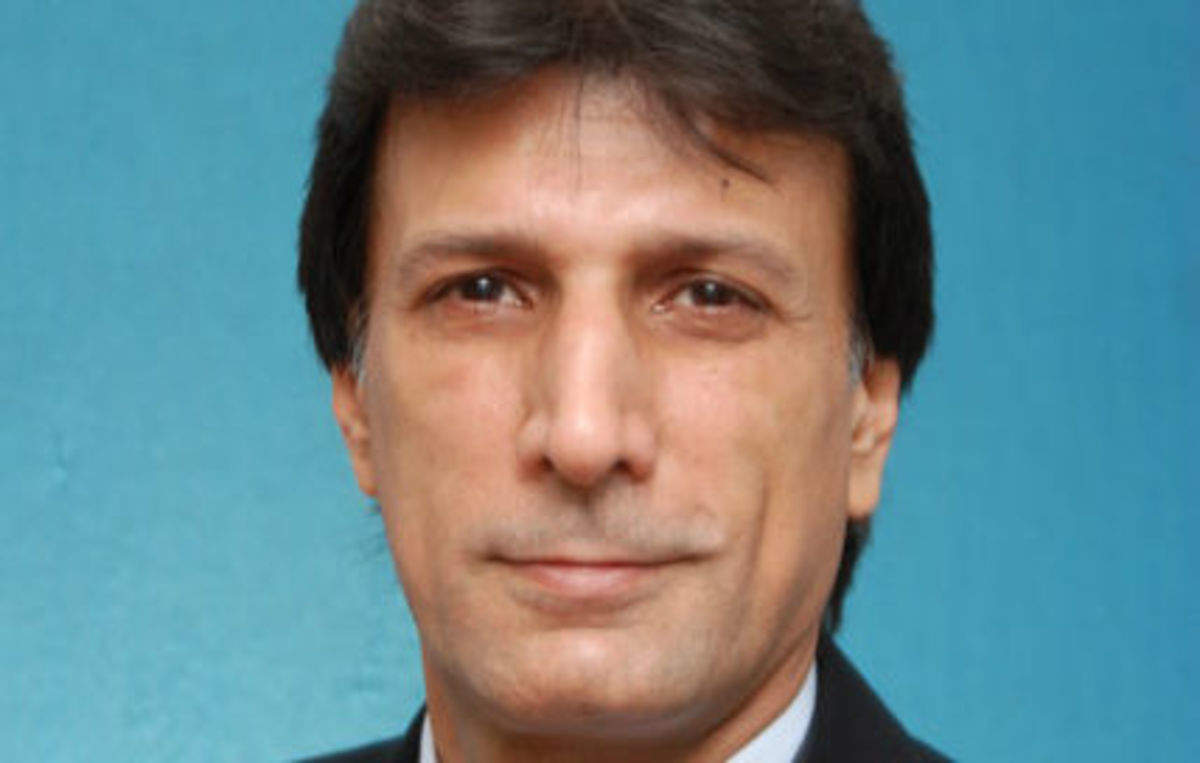 Noomi Mehta, Chairman, IOAA and Chairman of The Board Selvel One Group, tells Media4Growth why the OOH industry today needs a platform like the OOH Expo, to be held at Nehru Centre, Mumbai, on March 14-15, 2022.
Read »
COMPANY NEWS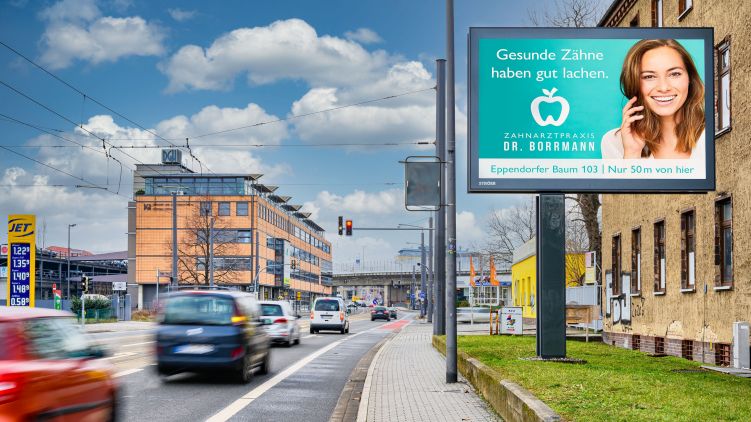 1,000th digital screen roadside: Ströer continues to expand its public video network
Ströer is driving the ongoing digitalization of out-of-home advertising in Germany and expanding its public video network. The Company has launched its 1,000th digital screen roadside at the busy Prinz-Georg-Strasse/Vagedestrasse crossroads in central Düsseldorf, thereby reaching the installation target that it had set itself for this year.
Read »
PMG challenges businesses to help combat GBV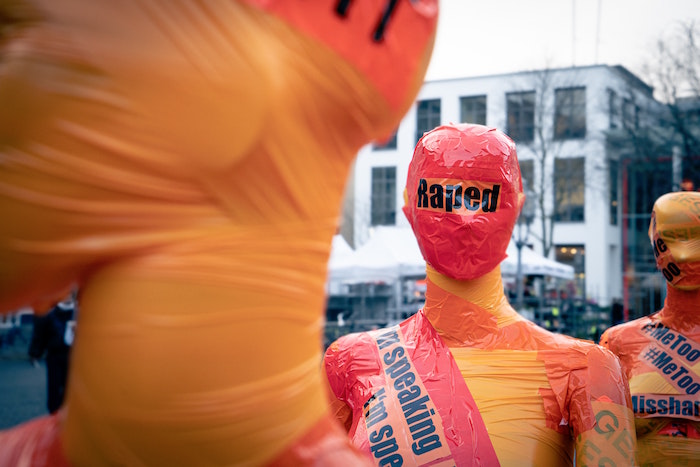 he Provantage Media Group (PMG) has donated R6-million of their inventory to spotlight gender-based violence (GBV) in South Africa. During a recent webinar presented with Shared Value, PMG's head of human capital and group projects, Chris Hitchings, called on businesses to stand up and help – now.
READ »
PROGRAMMATIC AND AUTOMATION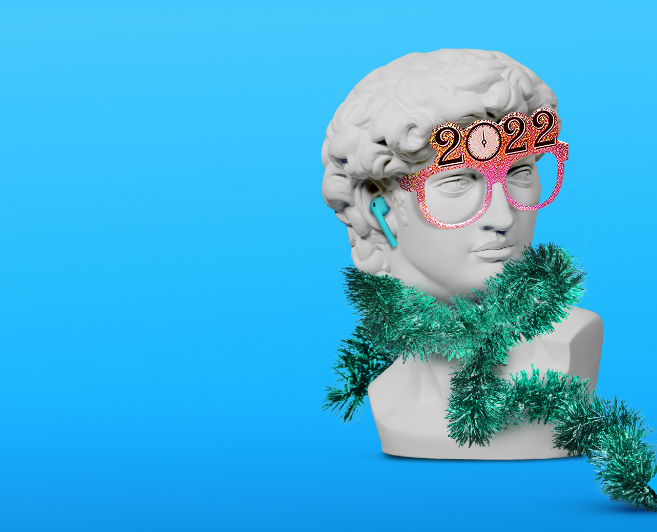 VIOOH 2022 Digital Out of Home Predictions
As 2021 draws to a close, we at VIOOH wanted to share our digital out of home predictions for the year ahead. Although we do not have a time machine or a crystal ball, we do, however, have a team of digital out of home and programmatic experts.
READ »
Singapore's Anjels Media partners LMX to enable pDOOH on its residential screen network
Anjels Media, Singapore's leading residential DOOH screen network is partnering LMX, the global supply-side arm of the Moving Walls Group to enable automated and audience-data driven advertising across all their sites.
Read »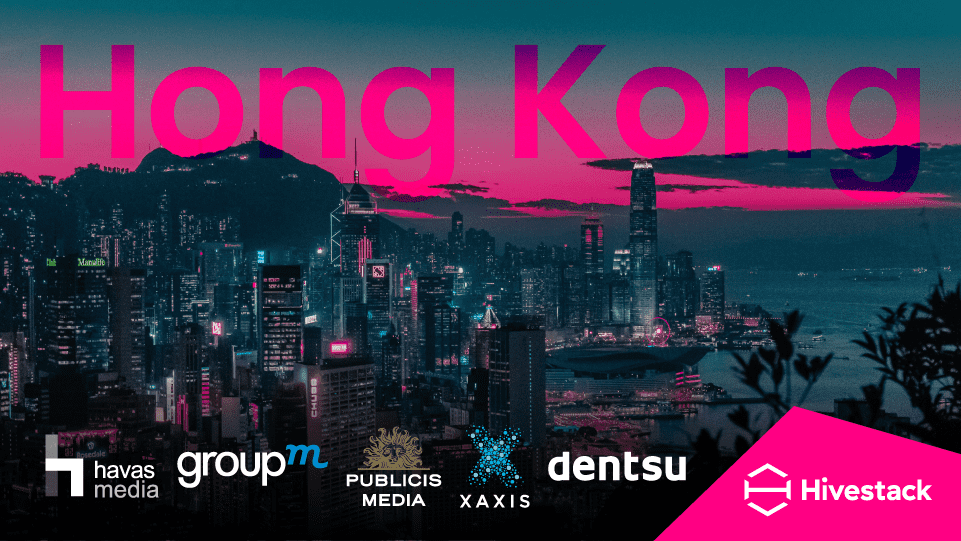 Hivestack to deliver programmatic digital out of home (DOOH) for advertisers in Hong Kong
Hivestack strengthens it's Demand Side Platform (DSP) business in Hong Kong through new partnerships with GroupM, Xaxis, Publicis, Havas and dentsu international Hong Kong.
Read »
2021 SHOWCASES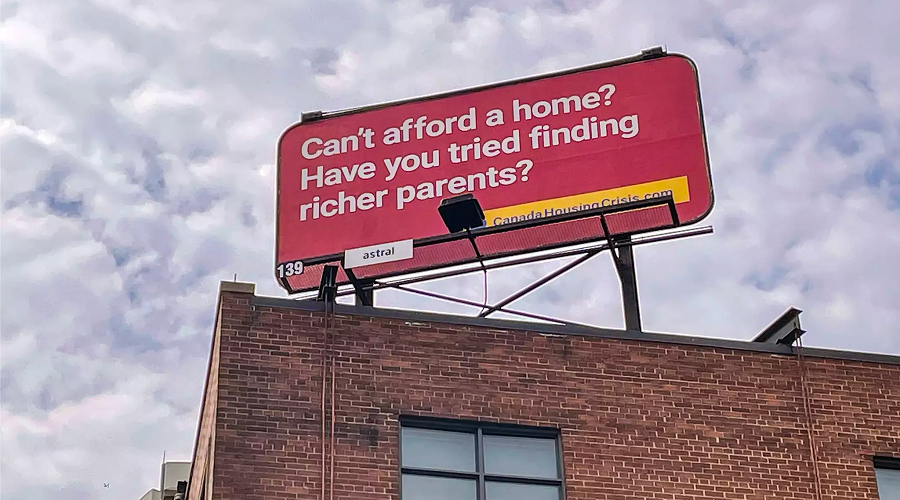 Our 25 Favourite OOH and Billboard Ads of 2021 from Broadsign
If 2020 could be characterized as very weird and largely awful, 2021 is probably best characterized as still pretty weird, but increasingly less awful. And, in the OOH space, it was marked by an incredible return to form and prominence.
Read »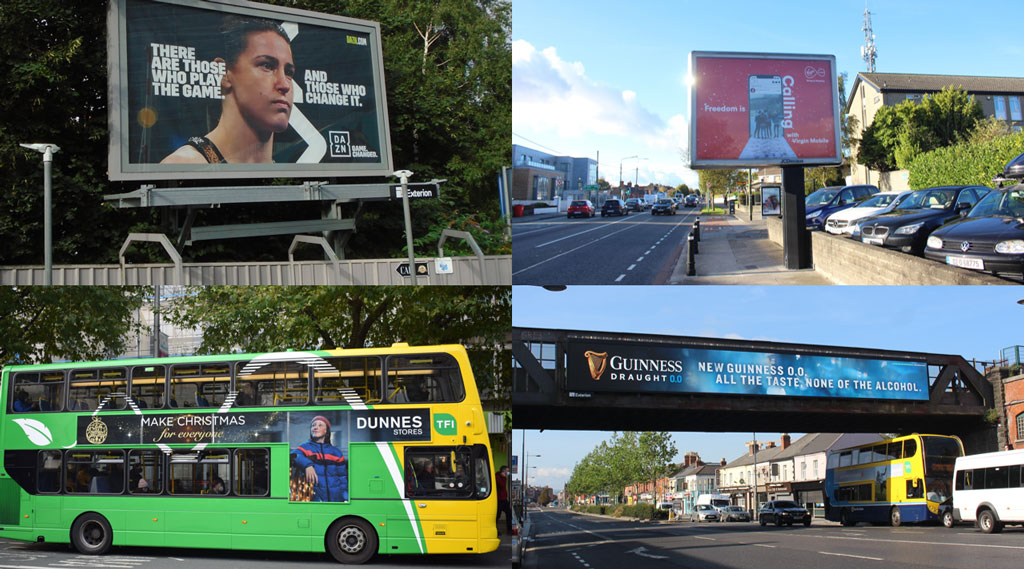 Showcase – Great OOH in 2021
2021 was a year when advertisers re-engaged the core strengths of the channel to build their brands through the medium's potent combination of high impact classic panels, digital innovation at scale and attention-grabbing special builds.
Read »