WOO NEWS
First 2021 WOO National Associations Meeting highlights improved audience measurement as key objective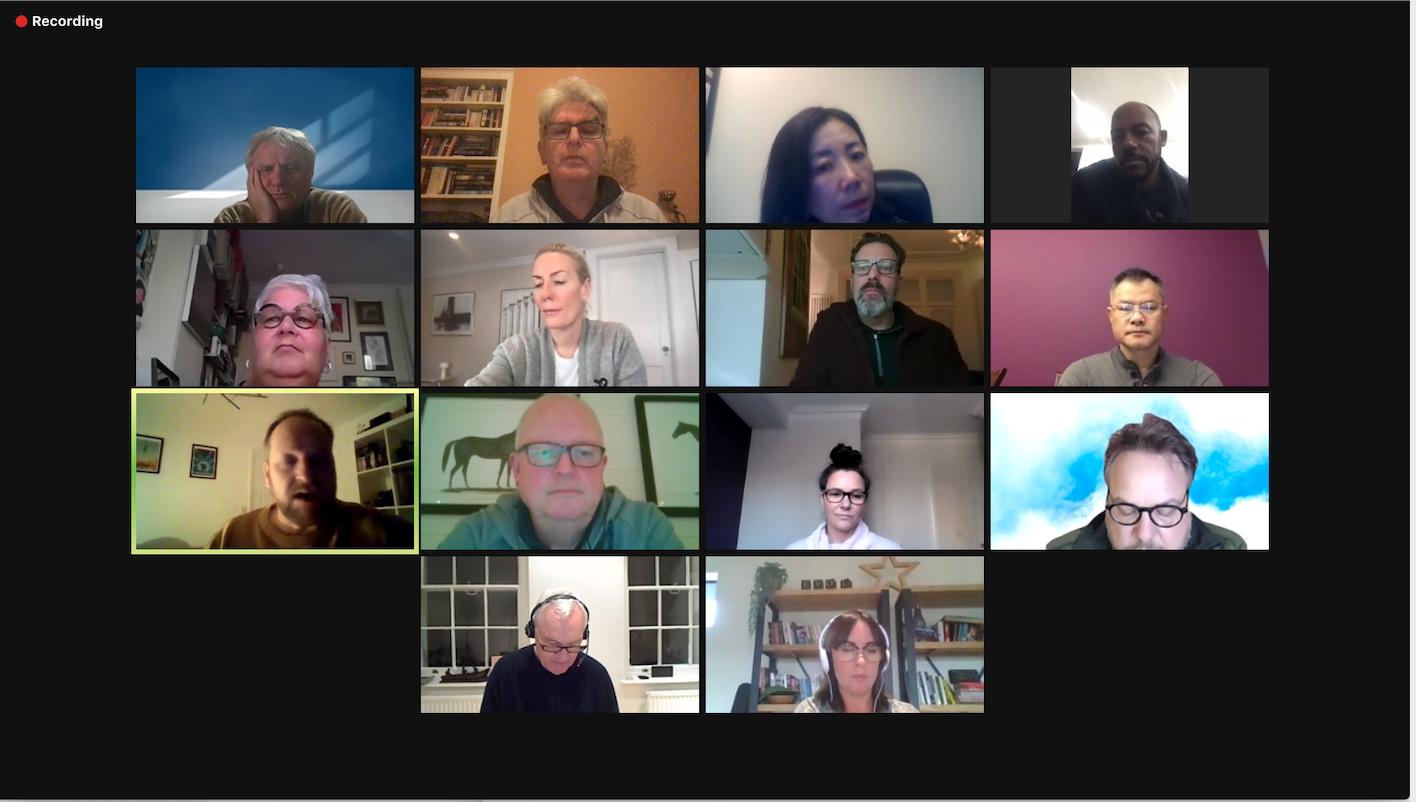 The first World Out of Home Organization National Associations Meeting of 2021 took place on Monday February 8, chaired by Anna Bager of the OAAA.
Read »
OPINIONS
DOOH Growth Trajectory in 2021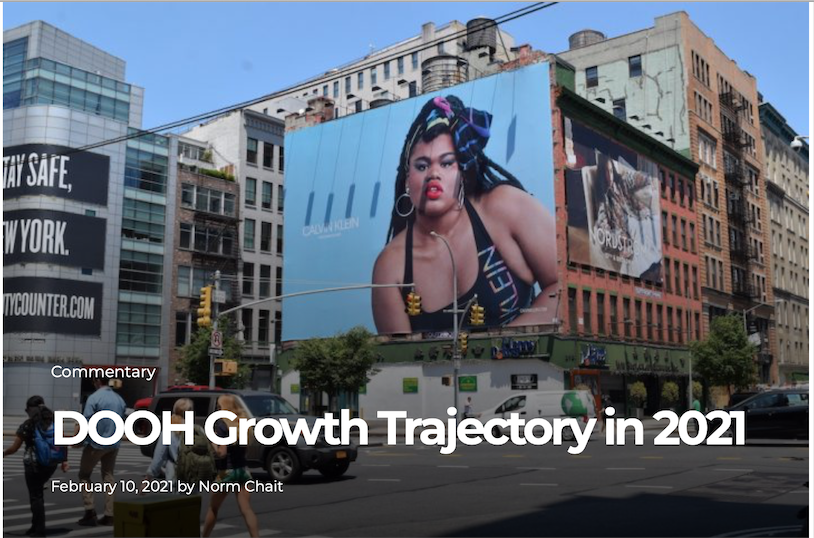 After a year spending a great deal of time at home and on screens, people want to get outside—making digital out-of-home (DOOH) a huge opportunity this year.
Read »
OOH sector sees community as crucial in 2021
2020 has seen a big shift in terms of how we live, work and where we spend our time.For much of the year those that have been able to, approximately 30% of the UK population, have been working from home which has a caused a major shift in where audiences are being delivered by out of home advertising.
Read »
Rishad Tobaccowala Speaks: "Reinvent Yourself - and Your Company - for the Future of Media"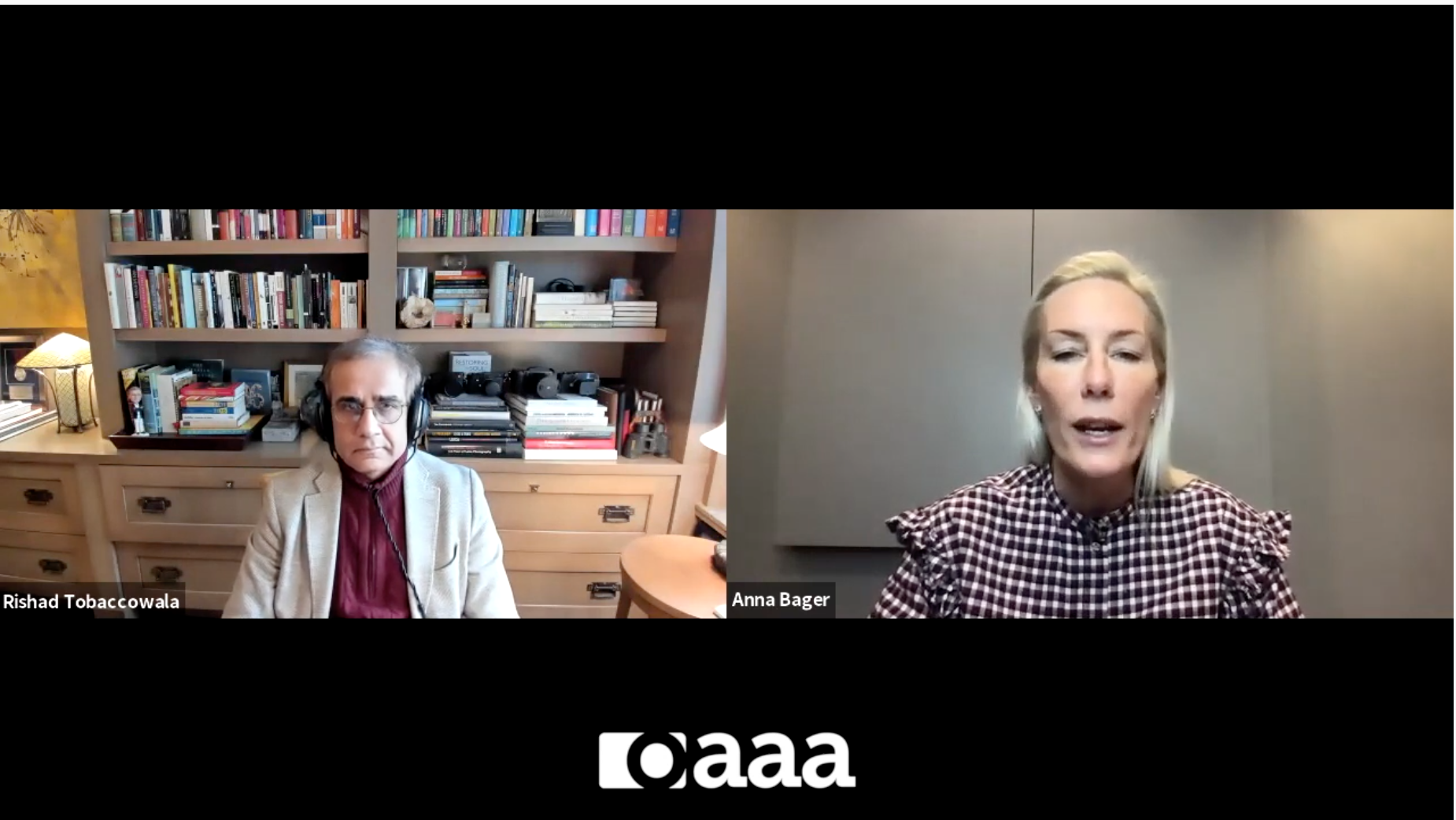 Author, Advisor, Visionary Rishad Tobaccowala joins OAAA for a riveting hour of observations around our changed world, and how transformative shifts are bringing about a new breed of media.
Read »
Static Billboard or Digital Billboard: What to choose?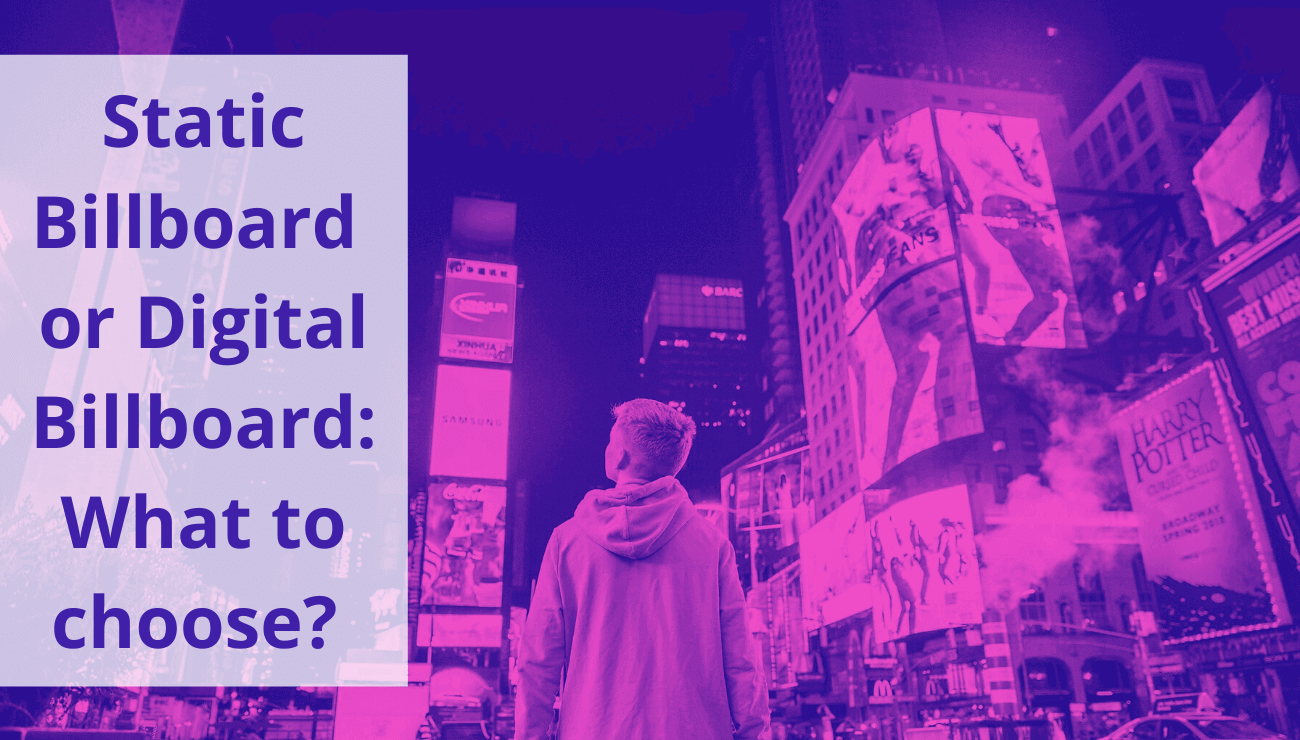 The out-of-home advertising industry is buzzing about digital out-of-home. Last year, DOOH accounted for 37.3% of the total global OOH ad spend, according to estimates from WARC.
Read »
7 Words or Less: 30 Years in Out of Home by Betsey McLarney
As EMC Outdoor celebrates 30 years in business, it occurs to me that our journey mirrors the trajectory of the "Outdoor Advertising" industry and Big Tech. Some of the notables as I take a walk down memory lane bring back fond memories of how much change has occurred.
Read »
DATA AND MEASUREMENT
Consumer Research Shows Heightened Receptivity To Out Of Home Messaging, Especially In Big Urban Areas
OAAA & Harris Poll Data Indicates that Increases in Commuting, Rise in Use of Contactless Technologies, Interest in Outdoor Dining/Activities & More Enhance the Impact of OOH Advertising
Read »
Out of Home prospects for recovery: new research from Germany's FAW shows consumers eager to return to city centres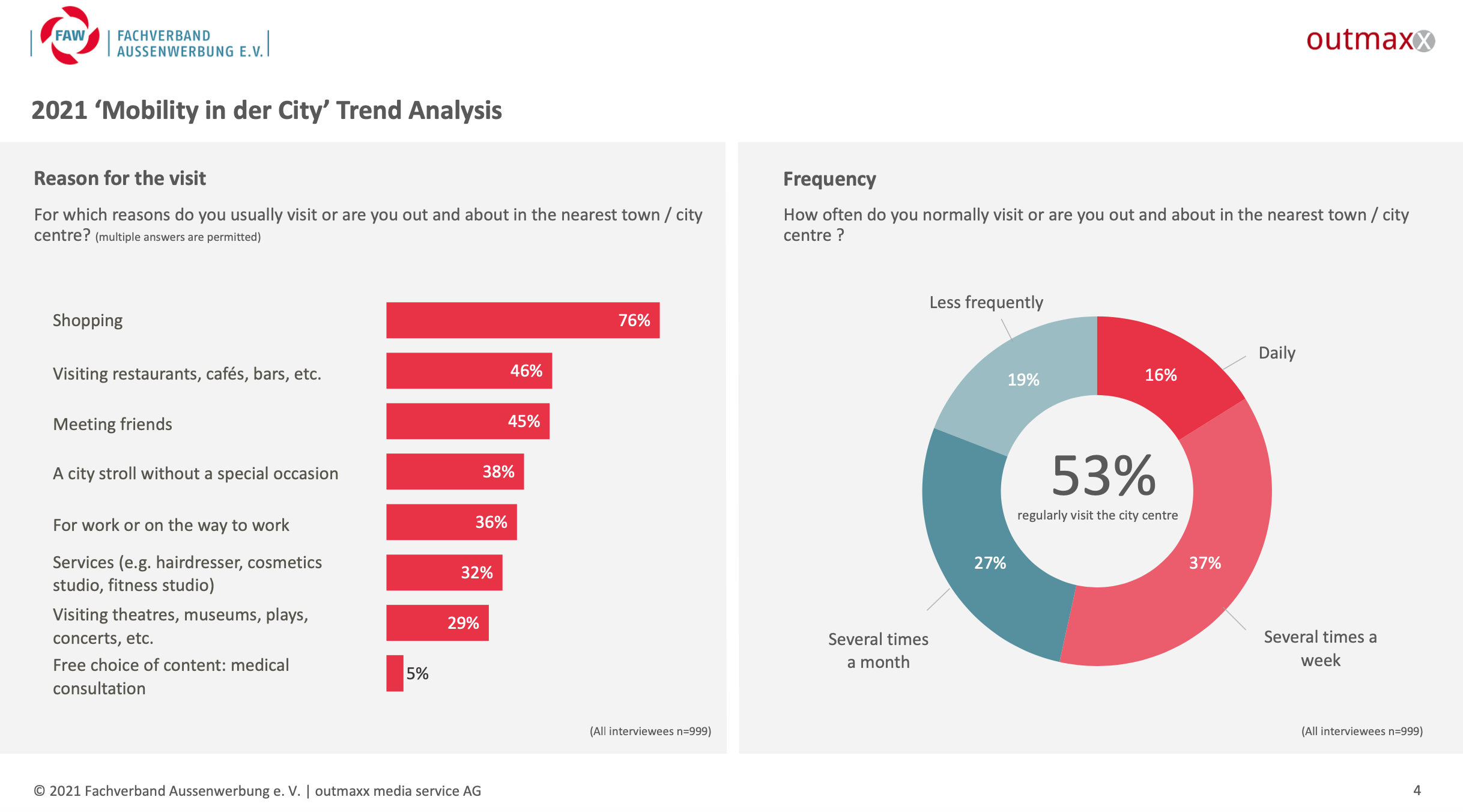 New research from German national trade association FAW shows that consumers there are eager to return to cities and city centres in particular when lockdown eventually ends. 80 per cent of consumers intend to return to city centres for leisure and recreation or just to meet friends.
Read »
UK lockdown widens generation gap in media consumption
Younger people turned in droves (79%) to digital media during the UK's various lockdowns while the older generation reverted to mainstream media. 48% of all adults surveyed in the latest IPA TouchPoints report went digital with commercial TV and news brands (print) recovering ground from pre-lockdown surveys.
Read »
Independent Verification: the Invaluable Insight Agencies Cannot Afford to Ignore
Chief revenue officer at UniLIVE, Arran Javed addresses the confusion surrounding the role of independent verification - delving deeper into the abilities and benefits this third-party data and insight offers, media buyers, media owners and ultimately the brands/organisations they work for.
Read »
CREATIVE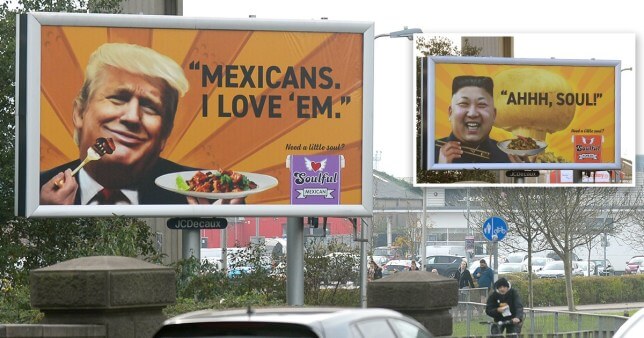 How to Trigger an Emotional Response Using OOH
Being human means we are emotional beings who are constantly balancing the emotional and logical inner workings of our brain. This is especially true when it comes to the decision-making process.
Read »
CAMPAIGNS
Retail: 10 of the best campaigns from 2020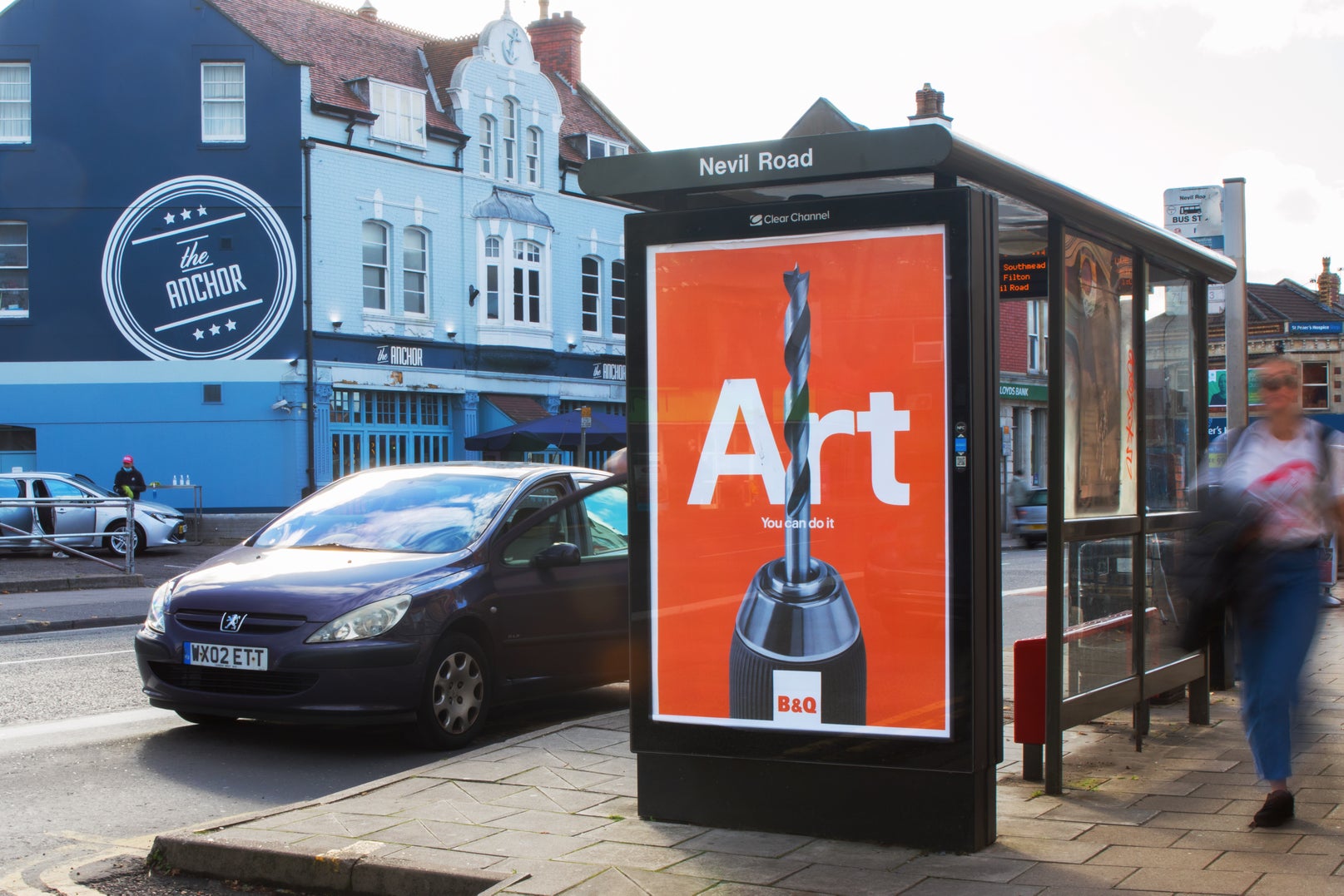 2020 proved to be a significant year in the evolution of the retail sector. High street stores were challenged with forced closures and social distancing whilst e-commerce, supermarkets and many homeware and DIY stores benefitted from the shifts in consumer behaviour.
Read »
COMPANY NEWS
Rethinking Ocean Outdoor: Introducing Peak DOOH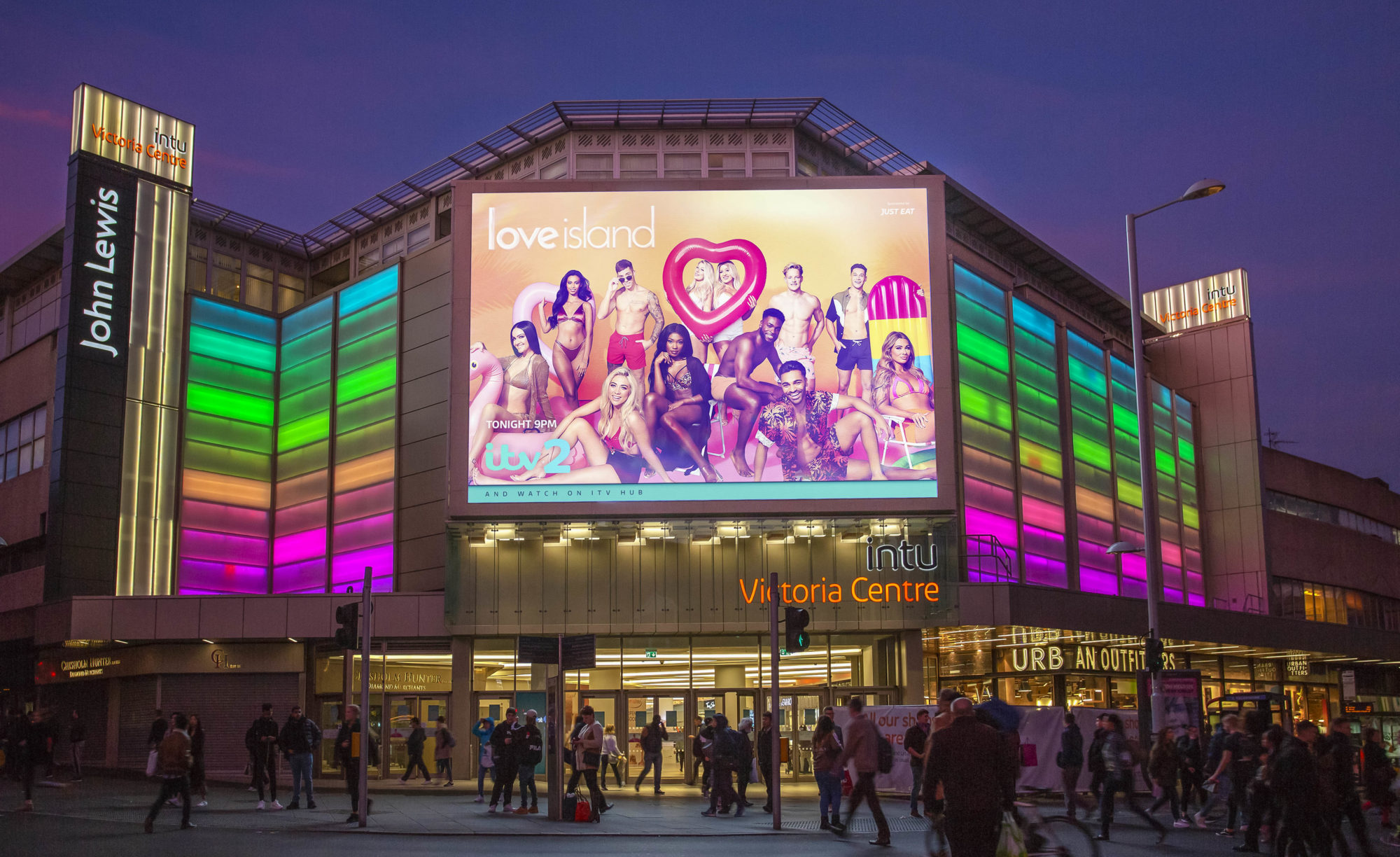 The Primers identifies 280 digital frames – the best of the best of DOOH. Ocean Outdoor is reframing the DOOH (digital out of home) proposition to equate the power of DOOH with peak TV.
Read »
New location verification solution GeoProve enters ad tech ecosystem.
GeoProve, the new UK-based mobile location verification platform, today launches with a global offering and announces Blis as its first client. GeoProve, an independent, tag-based location verification solution, is the brainchild of co-founders Naren Patel and Matt Teeman, who successfully sold Primesight to Global in 2018.
Read »
Daktronics New Digital Billboard Series Receives Future-Proof Upgrades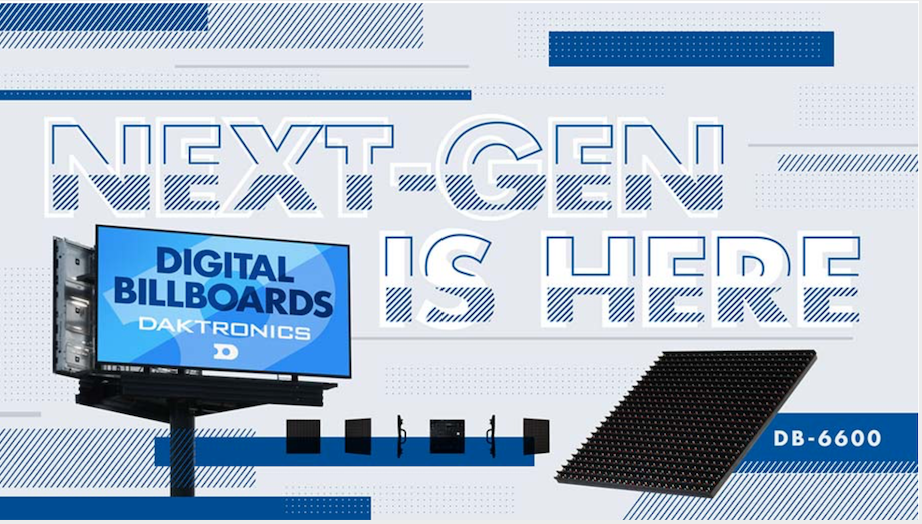 Daktronics of Brookings, South Dakota, announces the release of the DB-6600, the company's latest digital billboard solution, featuring additional memory and processing power that better supports the latest trends in programmatic advertising, audience measurement and mobile integration.

Read »
ENVIRONMENTAL
JCDecaux designs a new generation of bus shelters, tested on Lille's ilevia network
Environmentally conscious and committed to promoting the attractiveness of the European Metropolis of Lille (Métropole Européenne de Lille [MEL]), ilévia has decided to pilot a new type of street furniture (a first in France and worldwide): the eco-friendly Filtreo®
Read »
PROGRAMMATIC AND AUTOMATION
Outsmart and IAB UK release DOOH glossary for advertising standards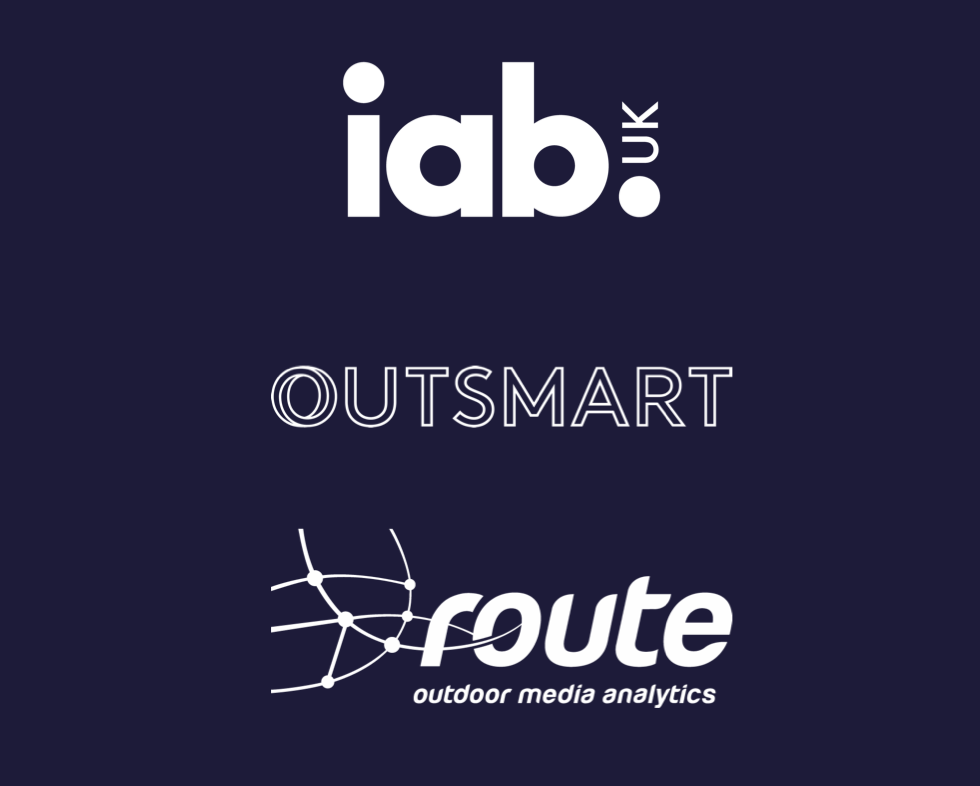 Released today, a new Digital Out-of-Home Glossary marks the first time that the industry has come together to agree on a set of shared terms across multiple areas, including measurement, programmatic and targeting.
Read »
LiveDOOH and Signkick merge to offer the number one media owner platform in the world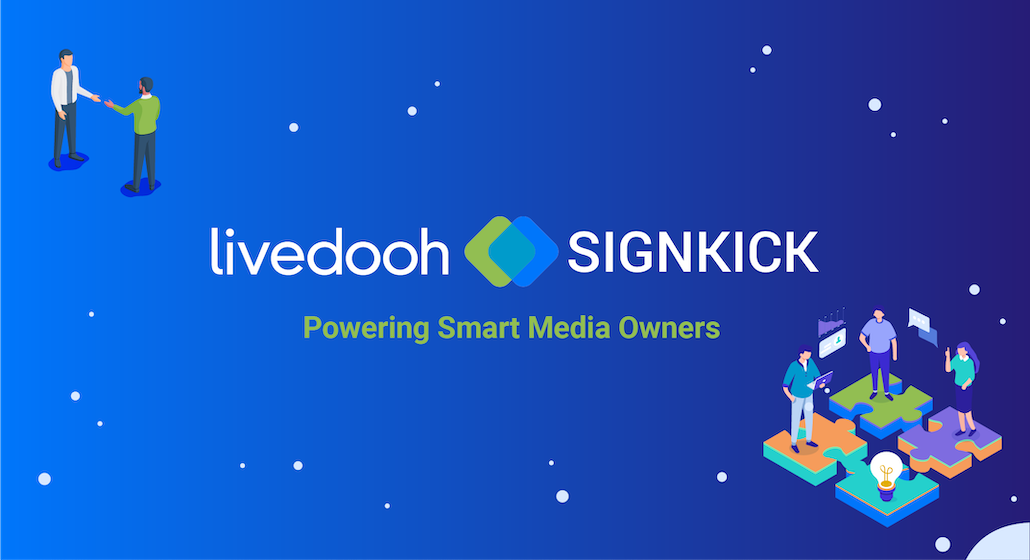 In an exciting merger announced today, two of the Out-of-Home industry's most innovative technology companies, Signkick and LiveDOOH, are set to combine their products, expertise and passion for Out-of-Home to become one powerhouse company with a global presence.
Read »
Using programmatic DOOH to create omnichannel ad experiences OOH from Home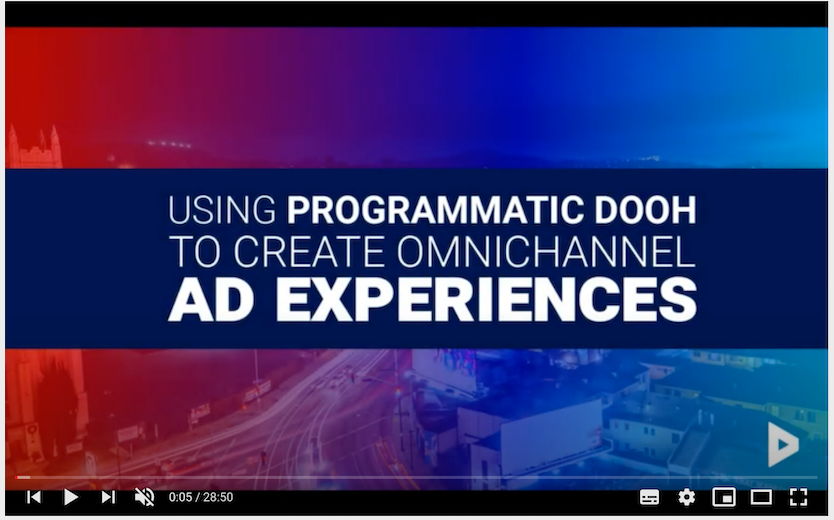 DOOH is big, bright and bold, and is a powerful channel to extend the reach and context of marketing messages. In this webinar, we'll cover how you can leverage programmatic DOOH to create audience segments for retargeting and proximity triggering.
Watch Webinar »
WOO GLOBAL DATABASE
The WOO global database holds all our information gathered on research, legislation, case studies and general industry data, organised by country. All documents are available for members to download in pdf format.