WOO NEWS AND OPINIONS
A positive forecast for OOH: PSI's Ben Milne takes a look for WOO at the dentsu Ad Spend Report for 2021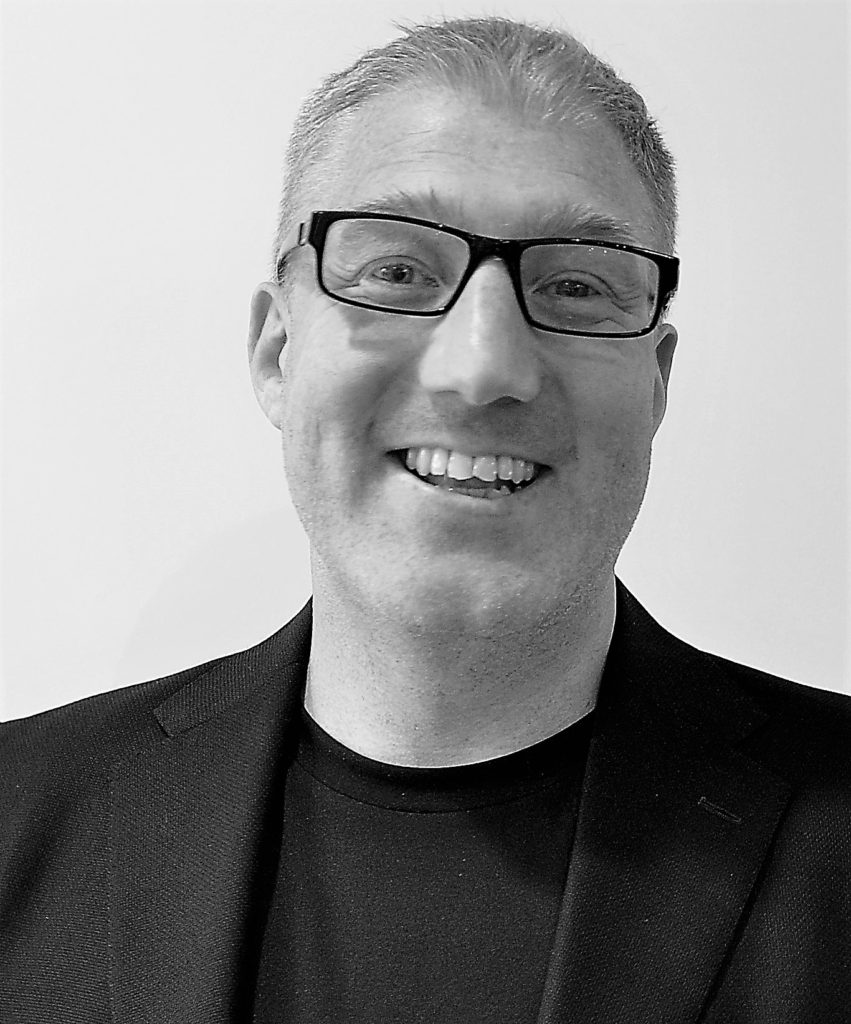 Ben Milne, Managing Director of Postercope's international division PSI, regularly presents a market update on the now monthly World Out of Home Organization Global Members Call.
Following up on last week's presentation, Ben takes a look for us at PSI owner dentsu's new forecast for Ad Spend in 2021, beginning with a media market overview before moving on to prospects for Out of Home.
Read »
TMG's Jane Baranova appointed WOO's ambassador in Russia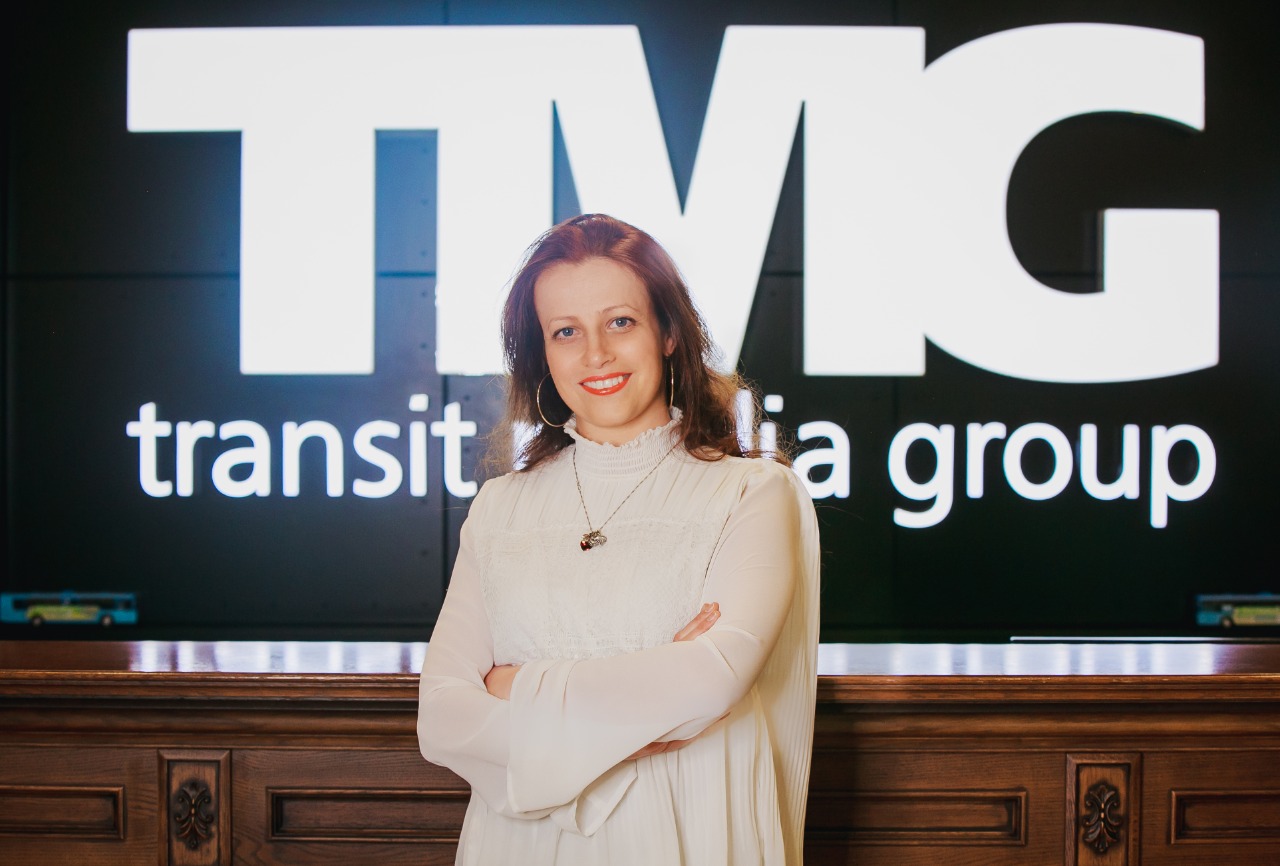 Transit Media Group (TMG) board director and Deputy Director General of Communications Jane Baranova becomes the World Out of Home Organization's first ambassador in Russia.

Read »
OPINIONS
Billboards: Here to stay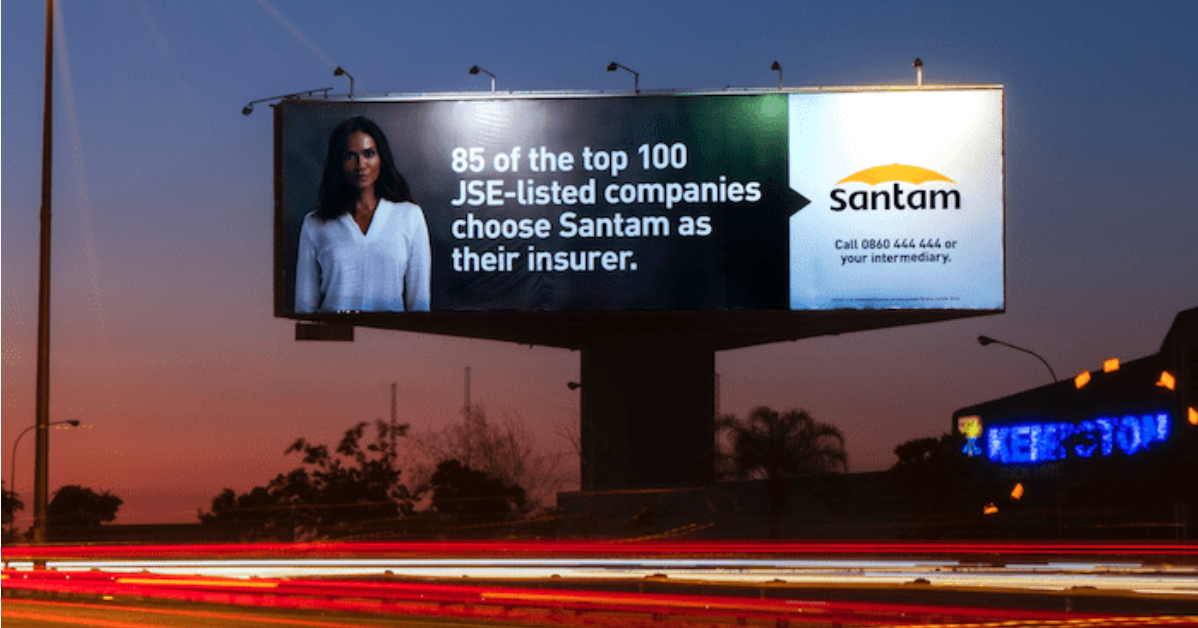 Out of home might have been switched off during lockdown, but it remained relevant. The world's oldest advertising medium showed its mettle with numerous Covid-19 campaigns, from #AloneTogether and #OurSecondChance to #StayHome. Now it's back to business.
Read »
Future Proof: How will radio and out-of-home advertising evolve?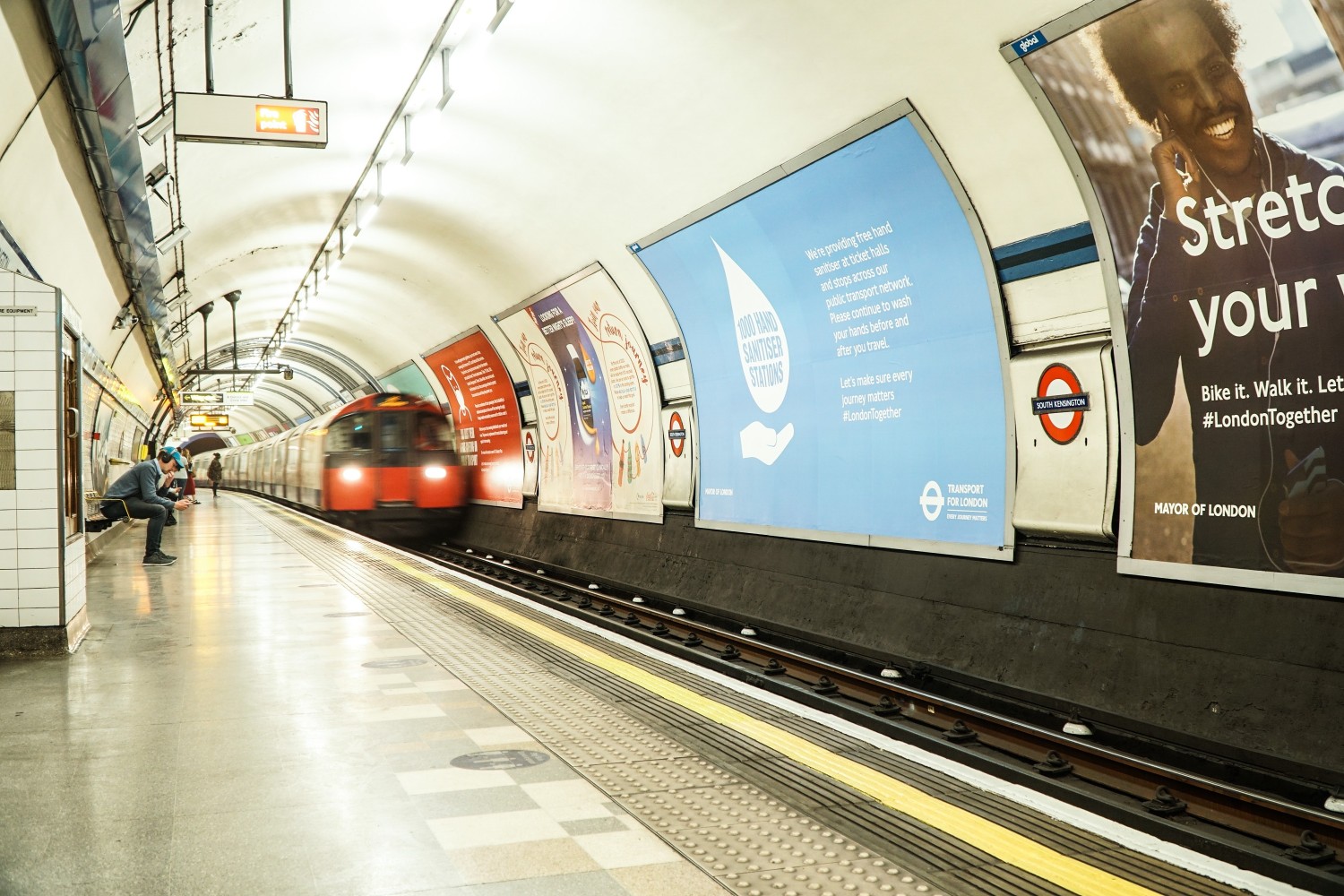 People listened to more radio during 2020, especially during periods of lockdown. Confined to our homes, we also saw less outdoor advertising. How did brands and media owners deal with the scenario, and make the most of a difficult situation?
Listen to Podcast »
Five questions with Kinetic WW's UK CEO, Alistair MacCallum
The UK CEO of WPP's specialist OOH agency reflects on how this year's lockdown has differed from March 2020, the wider impact of Publicis' split from Posterscope, and why the media industry needs to embrace neurodiversity
Read »
OOH in 2021: Applying frontier thinking to a new world
After a turbulent year for out of home Claire Kimber, Group Innovation Director at Posterscope maps out five actionable futures and predictions for the medium in 2021.
Read »
Moving Walls: Top OOH Trends To Look Out For In 2021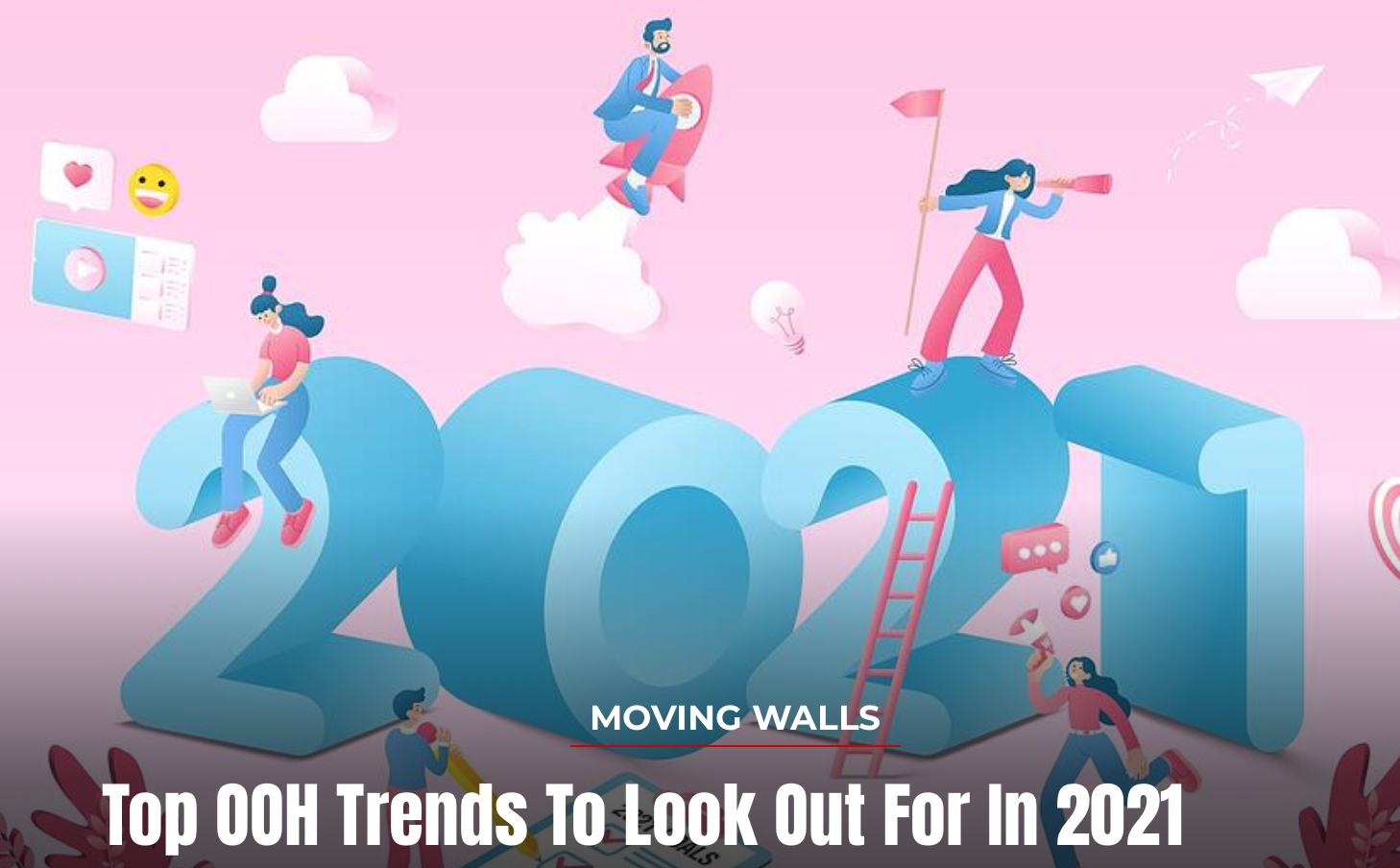 Even as the world floats around a lockdown-no-lockdown situation while traffic movements remain unpredictable in the Outdoor Industry, Marketers Innovators believe that the industry will quickly bounce back with digital fatigue setting in while technology, data analytics, and measurement to drive it forward.
Read »
DATA AND MEASUREMENT
Myth Busting: Audience Reach & Value During Lockdown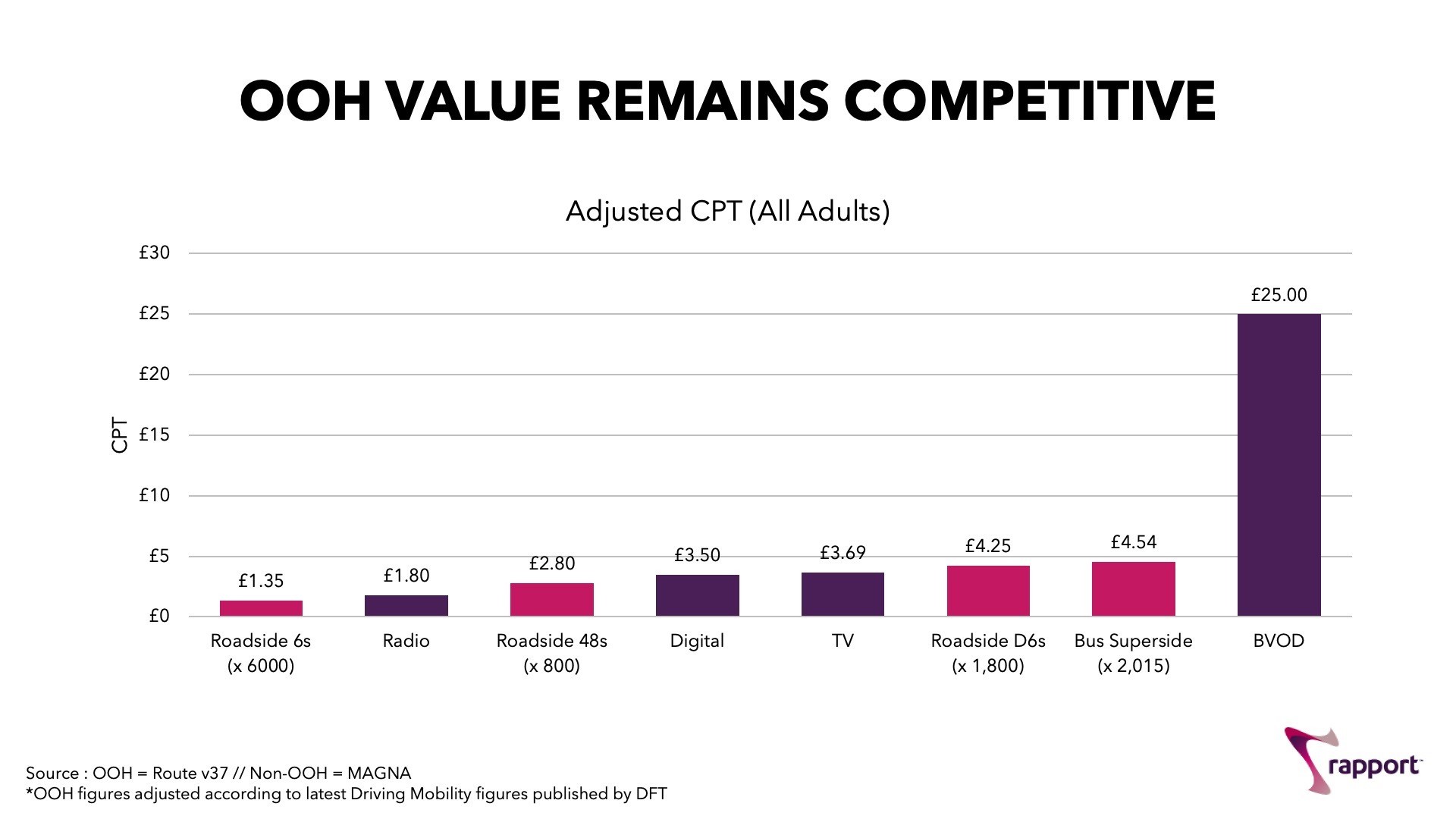 With three full weeks of UK lockdown data now available from the DfT, we can see that as expected, OOH audiences have stabilised – with no week-on-week changes to driving mobility for the second week running.
Read »
Static OOH adspend outperformed DOOH in Malaysia in 2020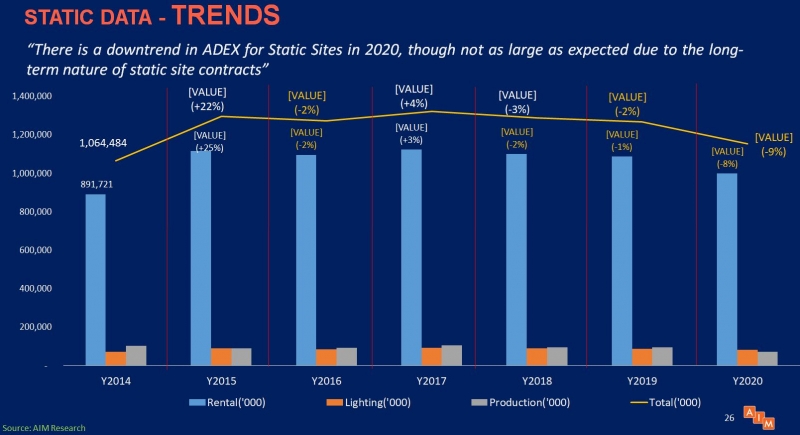 he overall adex for Malaysia dipped from RM13.5 billion to RM11.5 billion in 2020 as a result the COVID-19 pandemic. Out of the RM11.5 billion, approximately RM1.3 billion came from OOH (8.7%) and DOOH (2.5%), according to AIMS Research.
Read »
Pulse of the Nation Lockdown #3.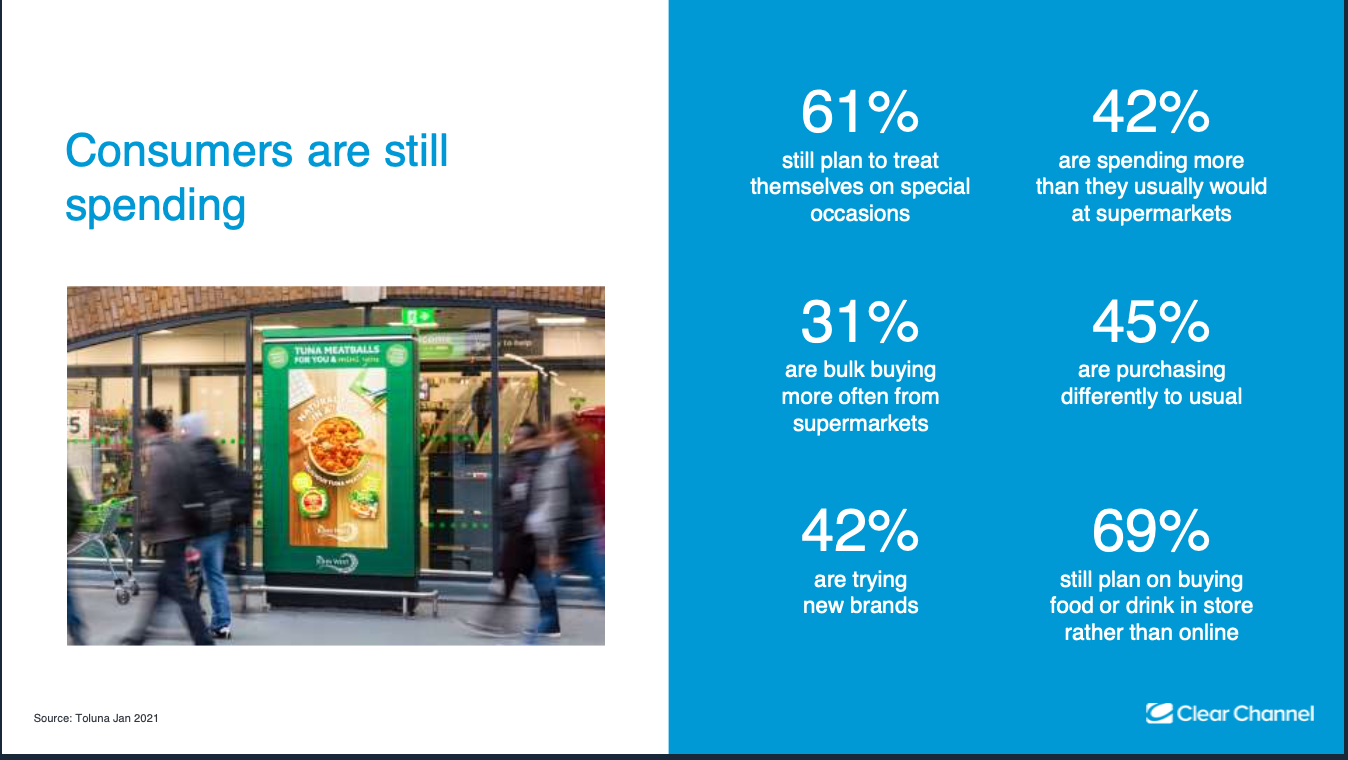 With the latest restrictions in place across the country, our latest Pulse of the Nation insight explores how audiences are feeling and behaving right now.Our findings shows that the mood of the nation remains positive despite changing circumstances.
Read »
IMAGE OF THE WEEK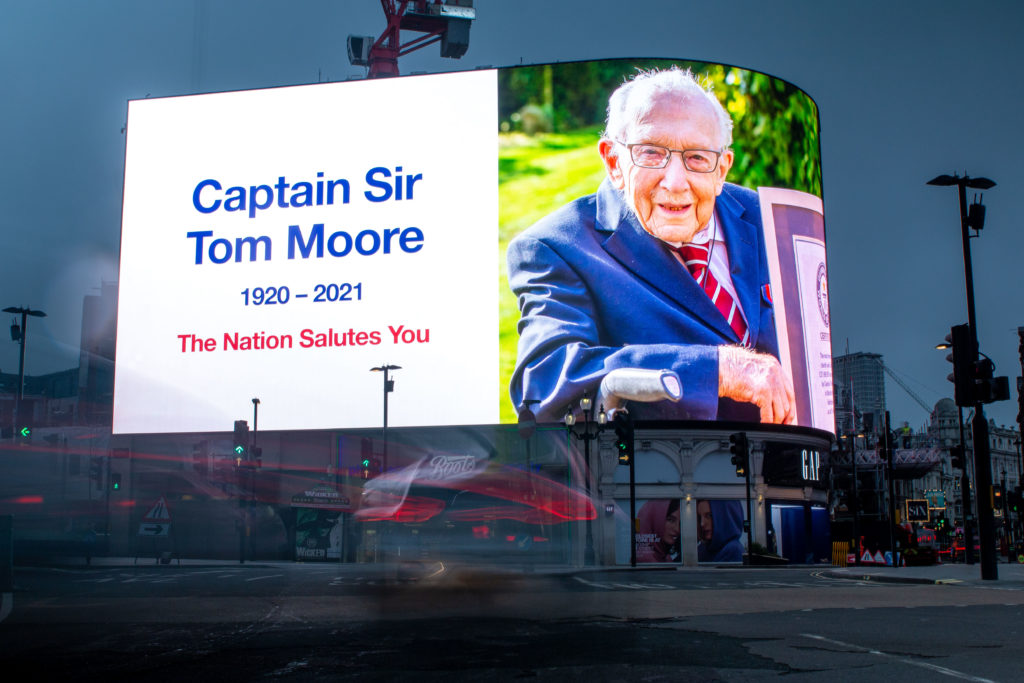 Captain Sir Tom Moore 1920 - 2021
The Piccadilly Lights in London and other national landmarks paid their respects to Captain Sir Tom Moore last night. Landsec's Piccadilly Circus screen is carrying a final salute to the war veteran.
Read »
CAMPAIGNS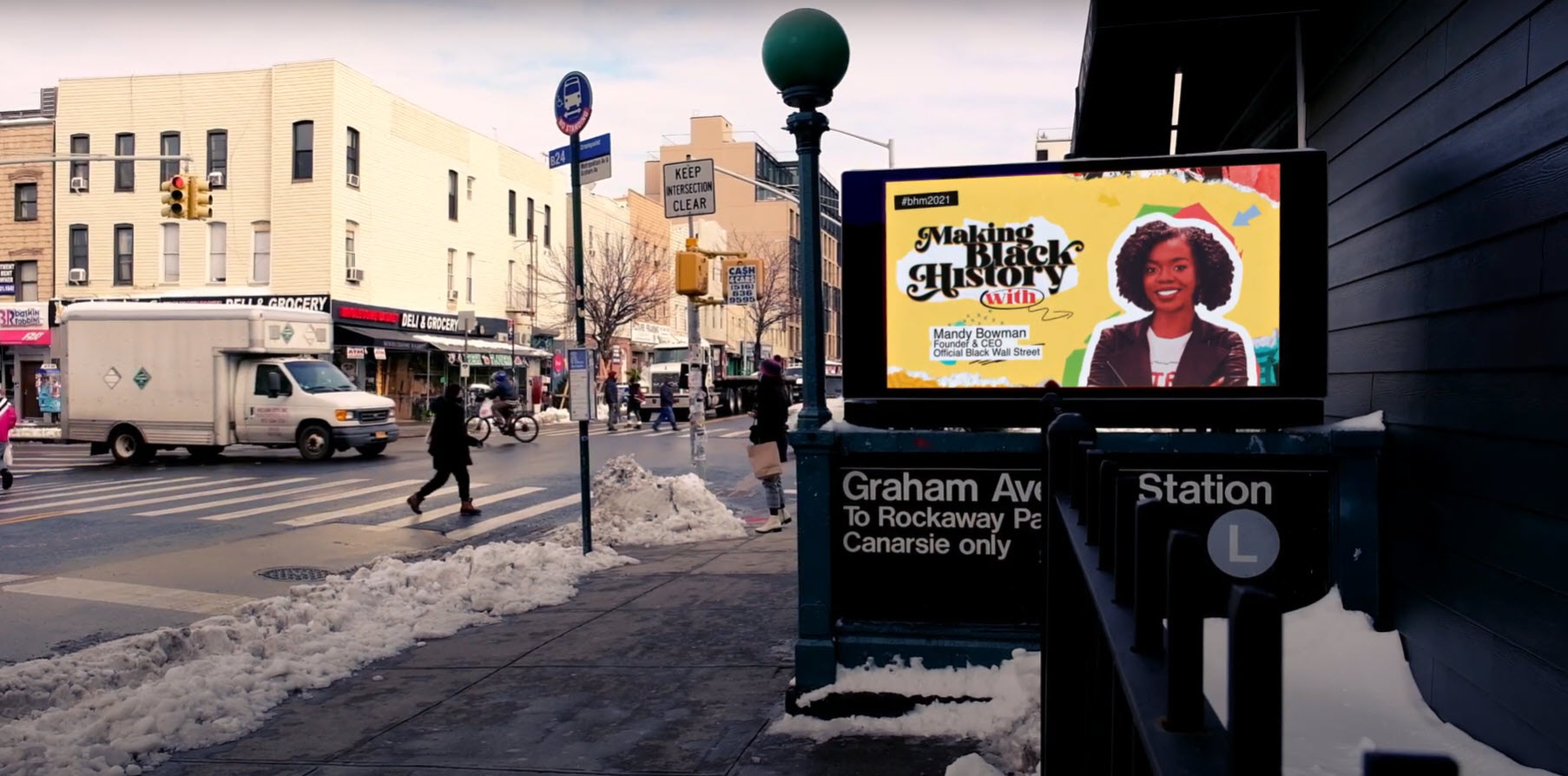 OUTFRONT Media Celebrates Black History Month
Traditionally, Black History Month is a celebration in remembrance of the important people and events that underscore the global cultural impact of the African diaspora.
Read »
A perfect planet? Why the BBC hijacked its own billboard by setting it on 'fire'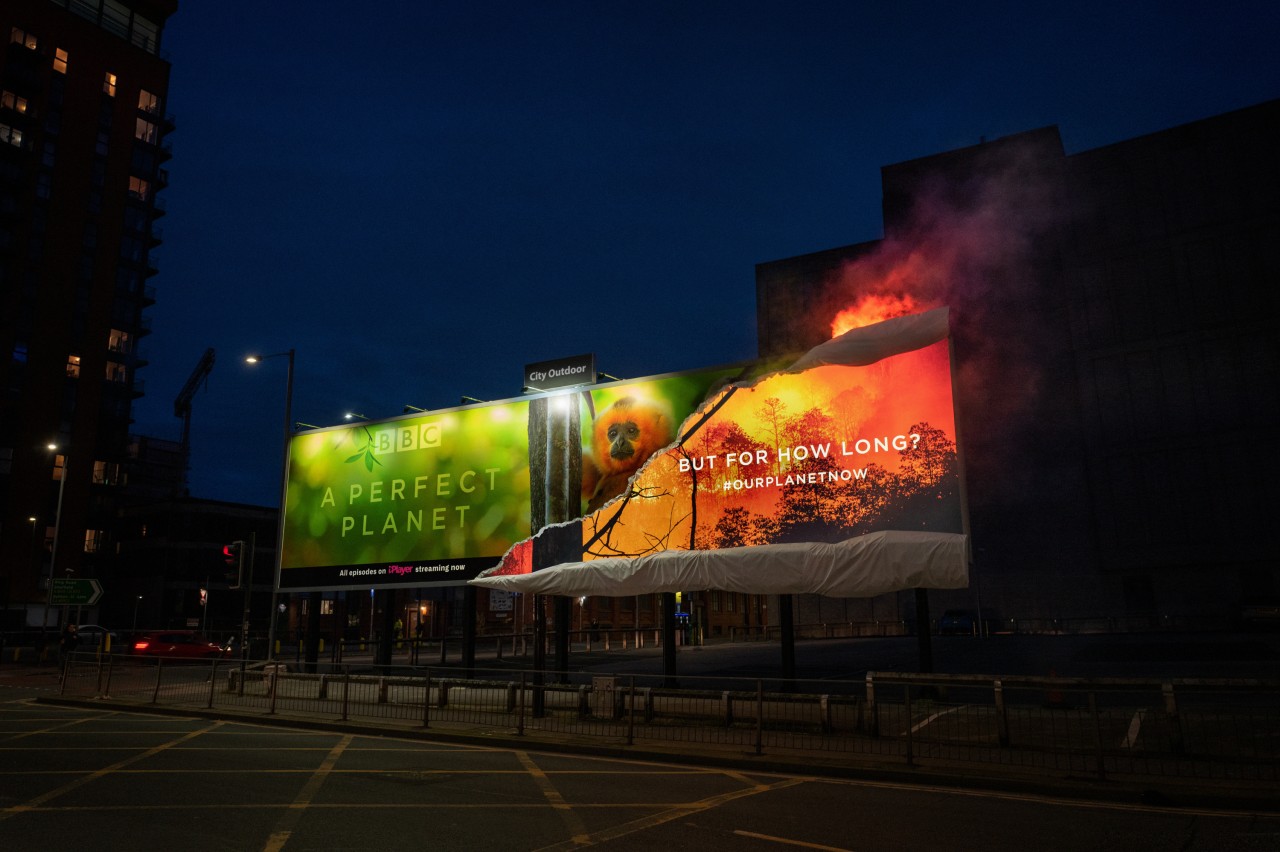 In the finale of 'A Perfect Planet' this weekend, Sir David Attenborough served a stark warning about the future of our planet, naming humans as its most destructive force.
Read »
The Best of Outdoor in January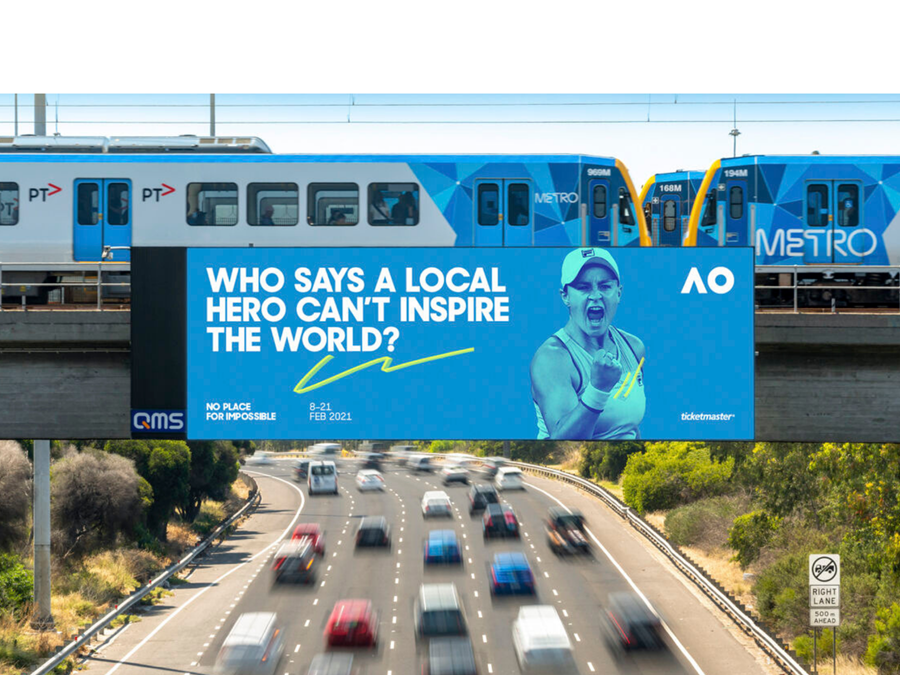 'The best of Outdoor' is a monthly selection of innovative local Out of Home campaigns to fuel your creativity and inspire your next moment of genius.
Read »
COMPANY NEWS
Premium large format media owner blowUP media expands its DOOH network with the launch of the Media Stage in Hamburg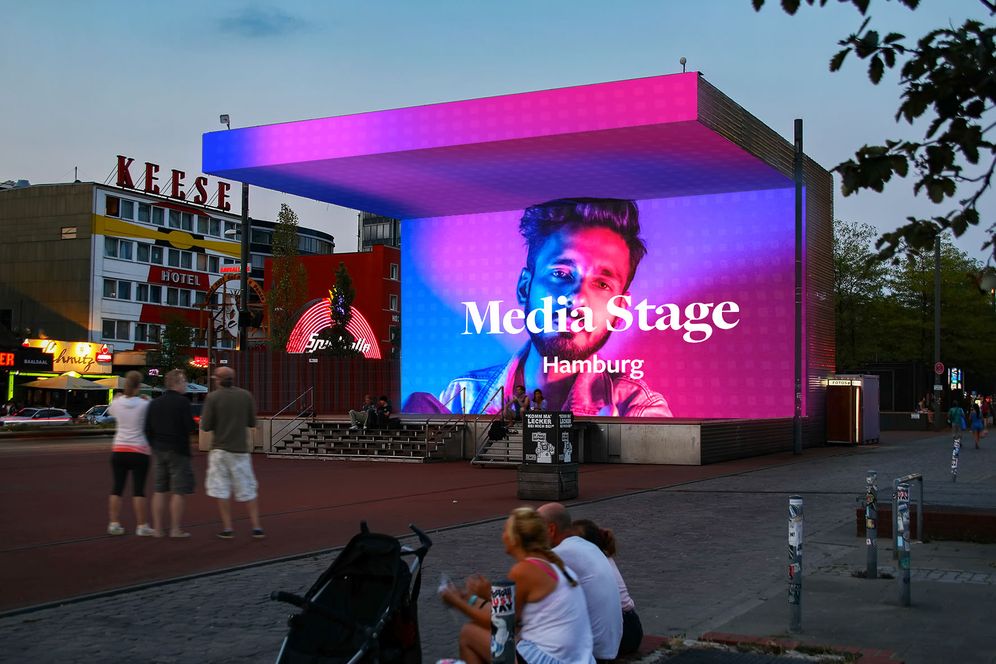 blowUP media, a member of the Ströer Group, is thrilled to expand its growing DOOH portfolio with another premium product. With the launch of the Media Stage, the pioneer of classic Giant Posters can offer their clients a 138 m² digital branding opportunity within the most famous entertainment areas in Germany.
Read »
Ooh Media digitises three key large format assets
Ooh Media has announced it has boosted its national presence on the Gold Coast, in regional Victoria, and in Adelaide, by digitising three strategic large-format assets.
Read »
EVENTS
Outdoor Media Awards 2021 - Key Dates and Details
What. A. Year. It's safe to say 2020 was a year like no other. But the Outdoor Media Awards are still here helping celebrate the best of the best - those that harnessed the power of the poster in spite of extraordinary times, showcasing the incredible abilities of OOH.
Read »
COUNTRY NEWS
Ireland: Out-of-home advertising eyes post-lockdown recovery over next two years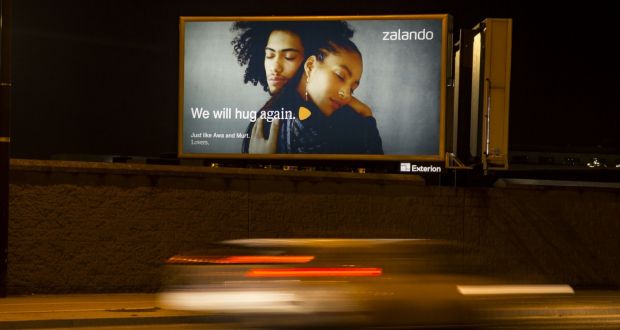 After the pandemic upended its business in 2020, the Irish out-of-home advertising sector is cautiously eyeing a recovery this year and next as "some level of normality" returns to the economy and stay-at-home orders are lifted once more.
Read »
India: No immediate relief for OOH; benefits seen in the longer term: Industry leaders on Budget
Metro rail network expansion will boost transit media growth; medium to long term economic growth to have a positive cascading impact on OOH.
Read »
WOO GLOBAL DATABASE
The WOO global database holds all our information gathered on research, legislation, case studies and general industry data, organised by country. All documents are available for members to download in pdf format.