PREDICTIONS FOR 2022
Predictions 2022: What's in Store for Out of Home Advertising This Year
Out-of-home (OOH) advertising fared quite well, despite how tumultuous the last two years were. Before planning your next OOH campaign, this article outlines predictions for the year ahead and actionable tips to help you achieve your goals, says Matthew O'Connor, CEO and co-founder, AdQuick.com.
Read »
5 Predictions for Digital Advertising in 2022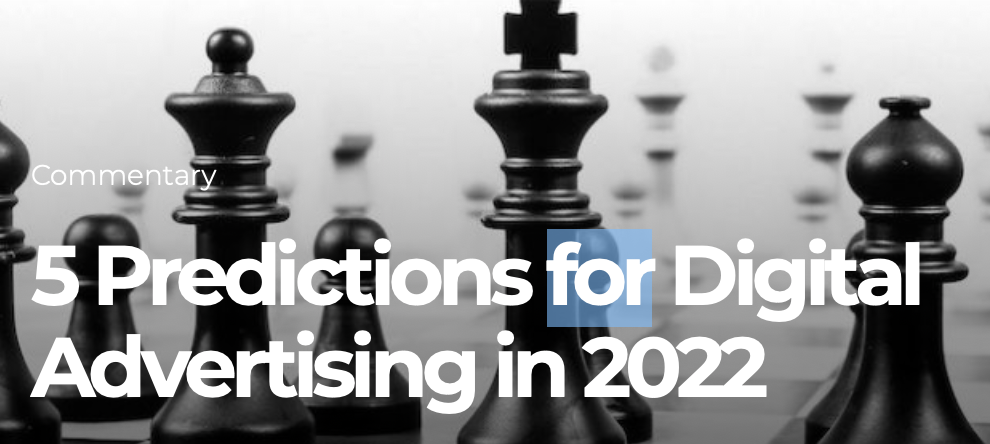 2022 will be another big year for digital advertising. Over the next 12 months, we are likely to see new norms take shape surrounding privacy, targeting, and evolving channels, fundamentally reshaping the industry as we know it today.
READ »
3 OOH trends set to continue in 2022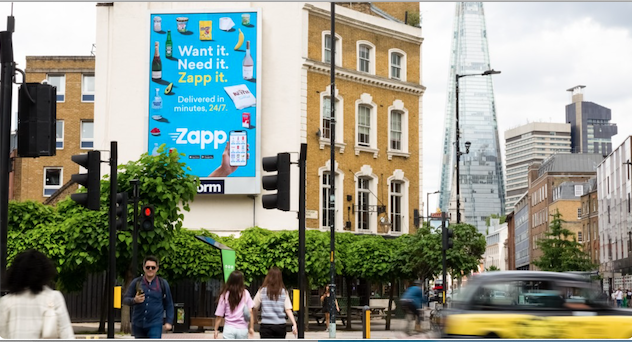 2021 was an interesting year in Out of Home. After an incredibly challenging 12 month period, Q2 saw the start of the OOH renaissance as the nation embraced the return of a life outdoors and brands looked to be a part of this significant cultural moment.
Read »
What 2022 has in store for the Indian Out of Home and Experiential industry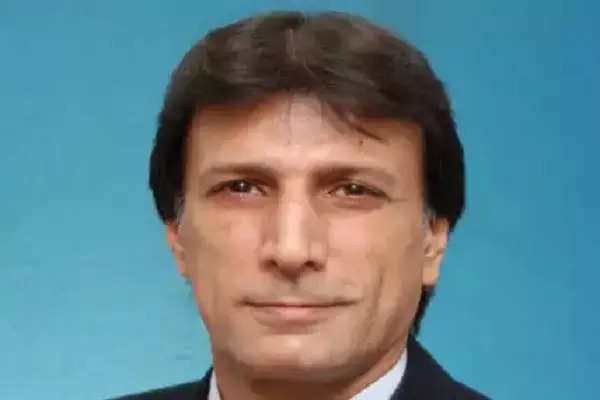 As we come closer to the end of 2021, we take a look back at a few learnings from the year, and talk to experts from different industries about what lies ahead.
In today's feature, we bring you prominent voices from the OOH and Experiential industry who tell us about their expectations from 2022.
Read »
Hivestack - Reimagining the future of DOOH - Key Trends for 2022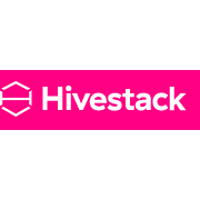 As the world reopens for business, we welcome the return to travel. There is a spirit of fresh new energy, optimism, global economic growth and increased advertising spend that has exceeded analyst expectations and forecasts for the coming year.
Read »
The WFA: 12 predictions for 2022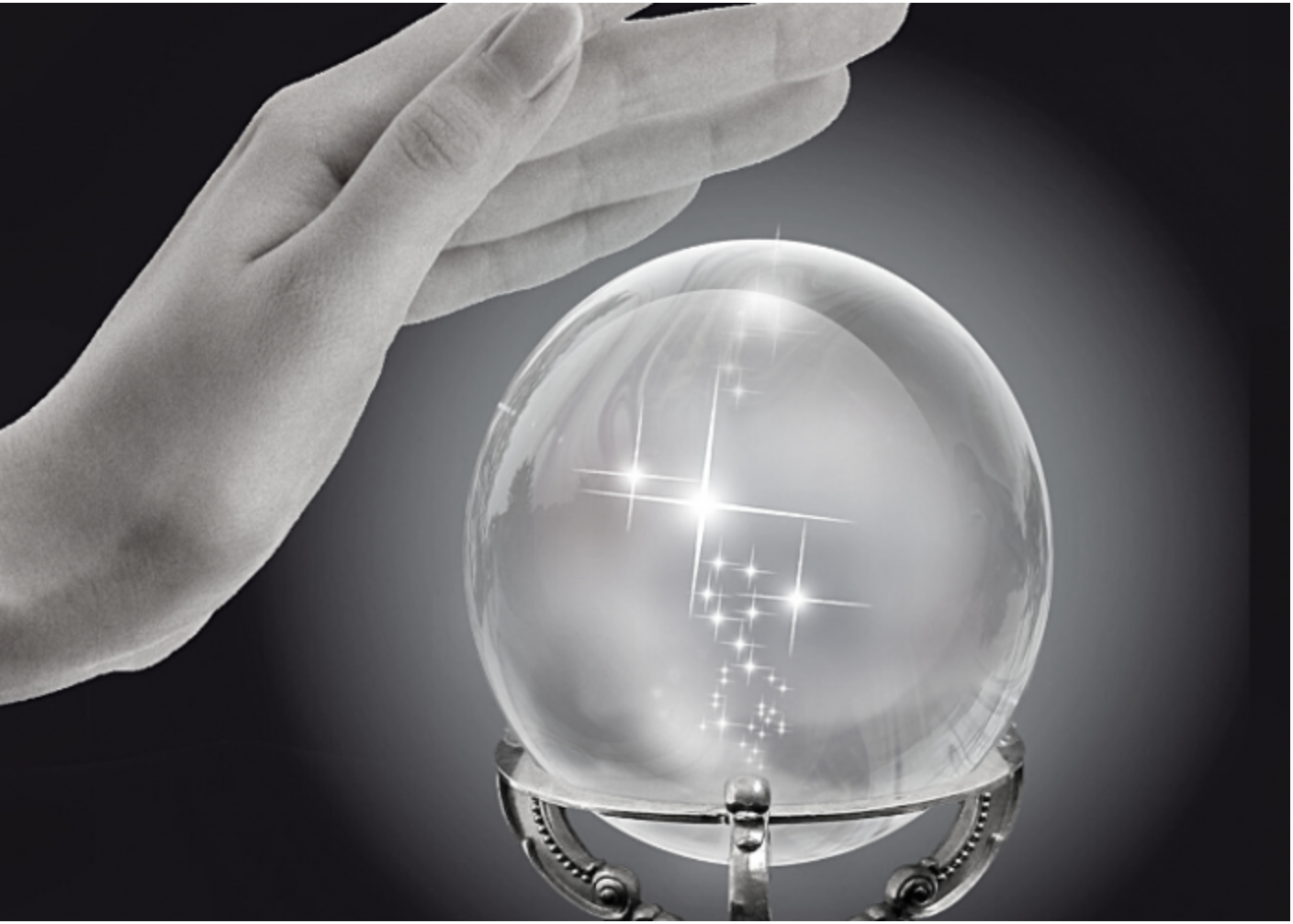 From creativity to platform regulation, 'Metamania' to the golden 'square' of marketing, the WFA team share their predictions for the marketing industry in 2022.
Read »
COMPANY NEWS
Scott Wells Commences Role as CEO of Clear Channel Outdoor Holdings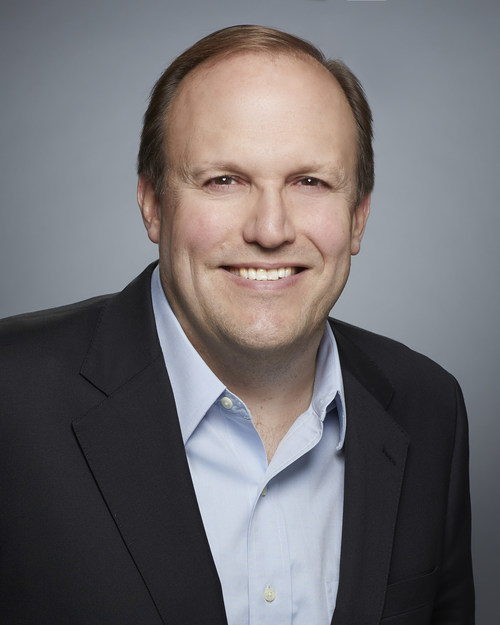 Clear Channel Outdoor has announced that Scott Wells has commenced his new role as Chief Executive Officer and member of the Board of Directors, and William Eccleshare has transitioned to the role of Executive Vice Chairman of the Board.
Read »
OPINIONS
On-Premise Media is Bigger Than DOOH
Advertising spend continues to generate billions in revenue – in 2022, U.S. advertising spend is projected to exceed $305 billion on various forms of advertising or media channels, including television, radio, digital and online, and out of home.
Historically, the agency approach for buying advertising has been largely siloed across each of the media channels, with different specialists handling different forms of advertising.
READ »
OAAA's Anna Bager on Out of Home Improvement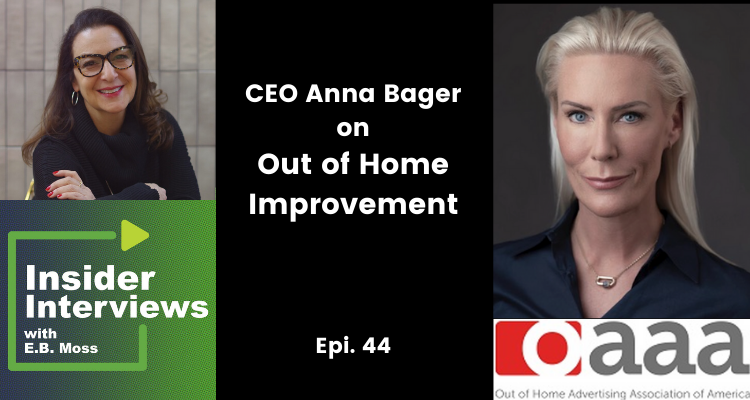 For the past several years, Out of Home advertising (OOH) had back-to-back growth. Then, like so many changes in our daily habits, travel slowed, media habits shifted and signage became less of commodity.
Listen to podcast »
How your OOH marketing can be 'Aah!' marketing if you get it right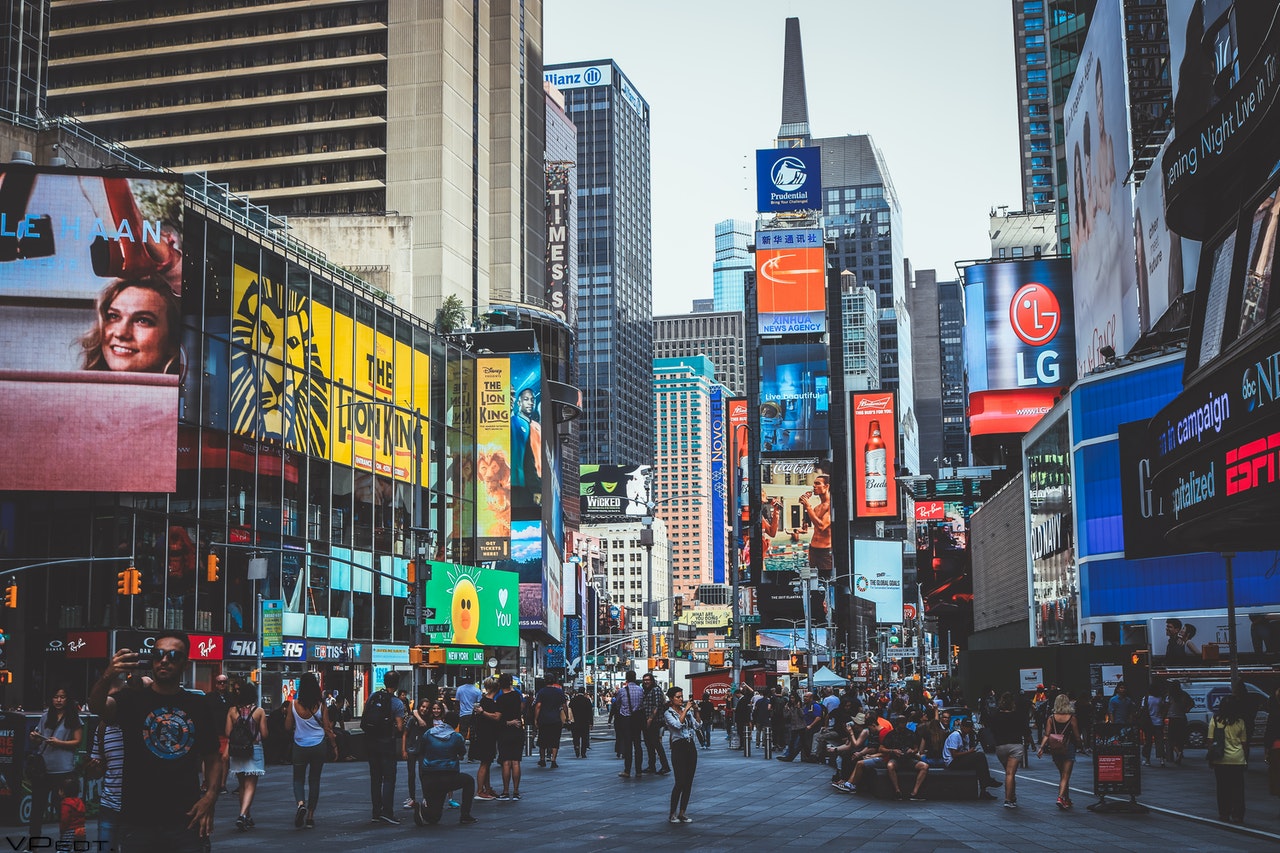 Out of home (OOH) marketing is an incredibly traditional form of advertising – however, its outreach is anything but, continuing to be one of the most effective advertising strategies in the world.
Read »
4 Tips for Designing Engaging Out of Home Advertising in 2022
With OOH poised for continued growth, what's the best way for brands to catch their audiences' eyes and effectively engage them? Out-of-home (OOH) advertising allows brands to meet people where they are in the real world and drives them to take action.
Read »
TECHNOLOGY
Talon CEO Barry Cupples: how technology has created a new world of Out of Home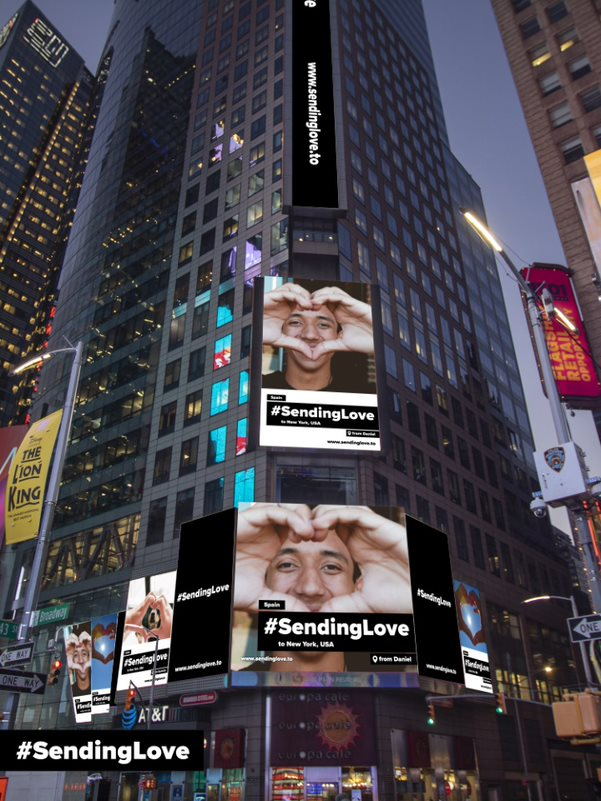 "Can Out of Home be more than a support medium for a major advertiser's global campaign? Be more of a lead? Of course it can," says Talon Group CEO Barry Cupples. "We proved it could with our #SendingLove campaign at the start of the pandemic, which went all around the world in a few days and proved a massive social media success too."
Read »
Is technology the key differentiator for OOH advertising?
The out-of-home (OOH) advertising industry is all about digital out-of-home (DOOH) and programmatic digital OOH (PDOOH) advertising. In 2020, there was an immense growth in the use of DOOH during the Covid-19 global pandemic, which in turn aggravated the need for publishers to boost their digital transformation strategies and explore creative and innovative ways to maintain ad spends during these unprecedented times.
Read »
CHINA - The DAMO Academy Releases 'Top Ten Technology Trends' in 2022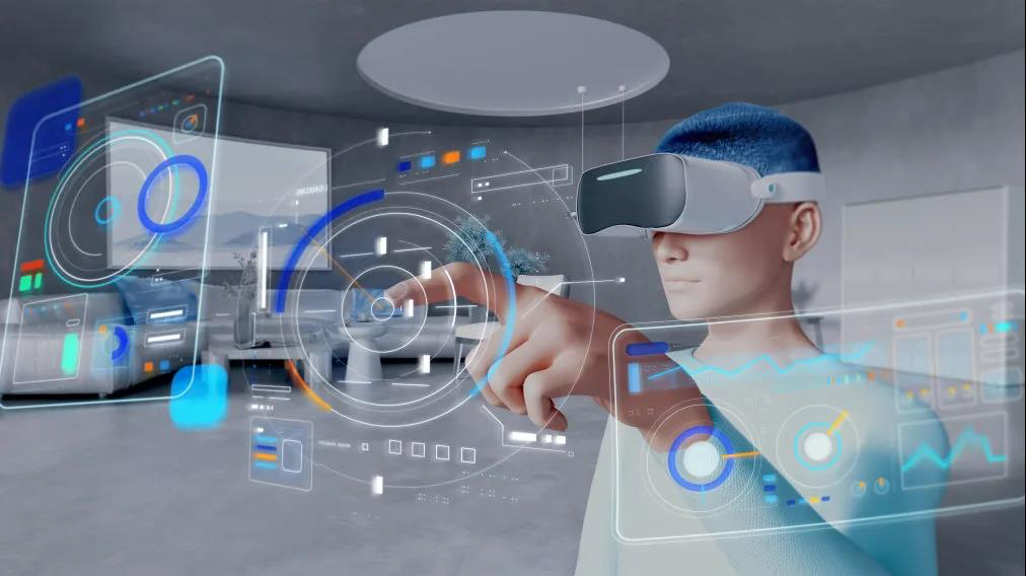 The DAMO Academy released its "Top Ten Technology Trends in 2022," marking the fourth time that the institution has offered a forecast of cutting-edge science and technology trends.
READ »
PROGRAMMATIC AND AUTOMATION
Hivestack's Intro to pDOOH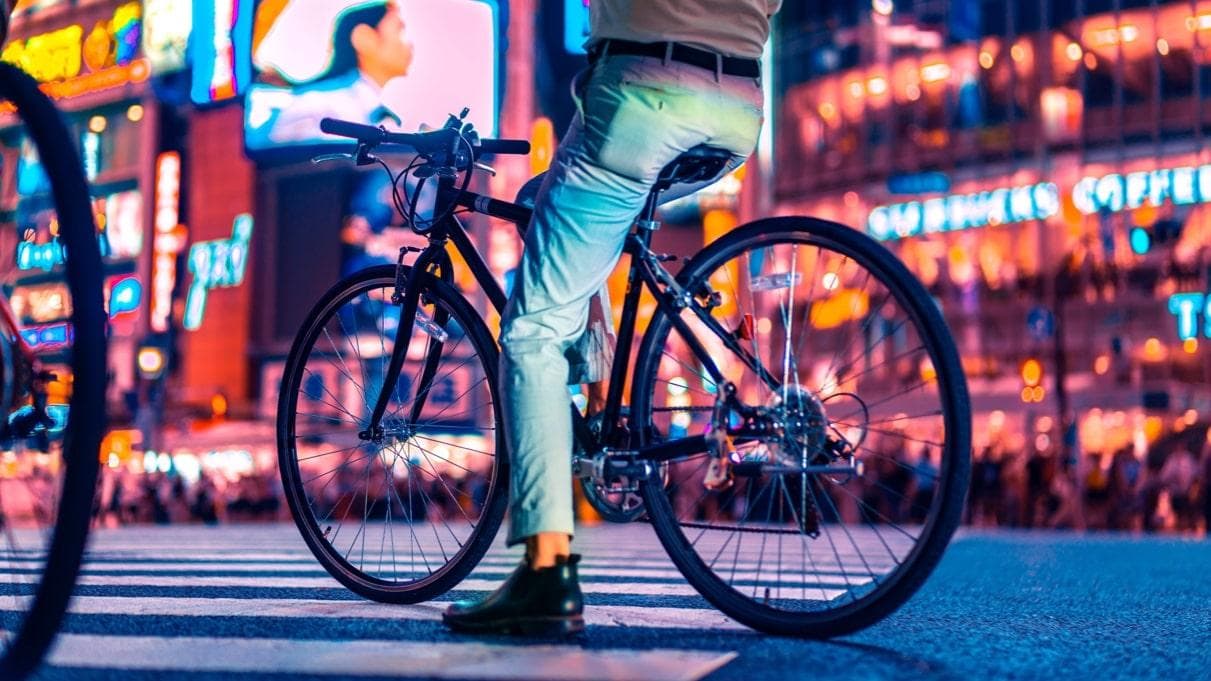 Programmatic digital out of home, also known as pDOOH, refers to the automation of out of home (OOH) advertising. This leverages machine learning and computing to plan, buy, target, sell, deliver and measure ads across digital screens.
Read »
Programmatic Boosts Digital Out of Home During COVID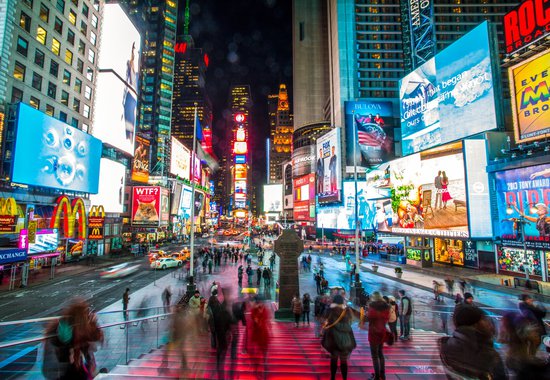 While the advertising business was thrown off kilter by the COVID-19 crisis, the out-of-home (OOH) sector experienced a significant silver lining: the rising popularity of programmatic transactions.
Read »
Programmatic Digital Out of Home: How do you get it going?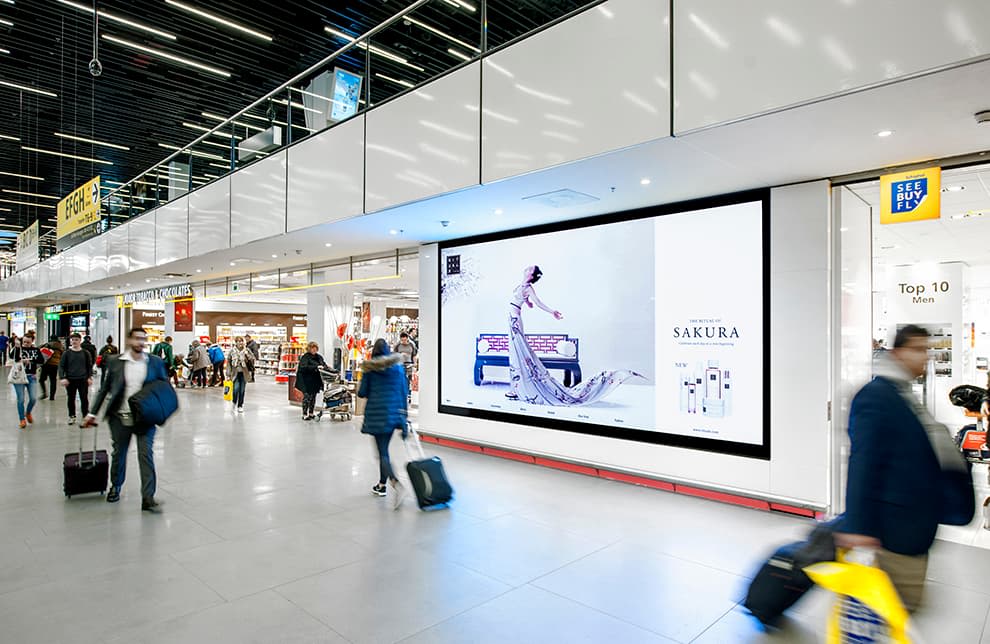 Traditional advertising channels – like television, radio and Out-of-Home – are mainly used today as mass media. Advertisers reach a huge audience and don't exclude anyone. But in the coming years, that will all change thanks to programmatic.
Read »
CREATIVITY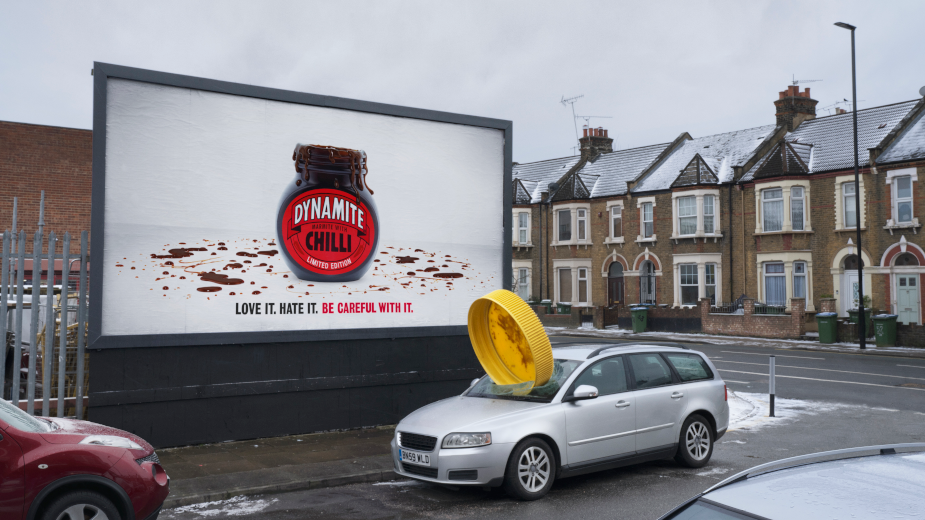 13 Times Advertising Had Fun Outdoors in 2021
020 was a bit of a write off when it came to out of home advertising. With good reason - we were all lockdown and very much stuck inside the home. In 2021, though, restrictions around the world began to ease off a little (to varying degrees) and advertisers decided to rush outside and have some giddy fun.
Read »
CAMPAIGNS
My Top 9 #OOH campaigns from 2021 - Russell Levin - Clear Channel UK
2021 has certainly been a challenging year. It has had its ups & downs, but I can only be grateful for everything that I have learnt from the many challenges that it has provided. Over the holiday period, its been wonderful to pause and reflect on the many moments that has made 2021 so memorable as well as provide a great base for a successful 2022.
Read »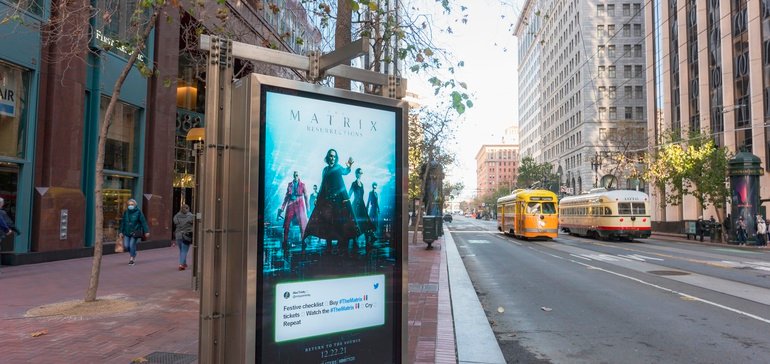 Warner Bros. puts 'Matrix' tweets at centre of global DOOH campaign
Warner Bros., in partnership with Dive Networks and Twitter, is showcasing tweets from fans of the "Matrix" franchise on digital billboards in the U.S., Mexico and Japan, according to a press release emailed to Marketing Dive. With the Dec. 22 premiere of "The Matrix Resurrections," each city that's part of the effort is seeing a different set of tweets from fans who live in that market.
Read »
WOO GLOBAL DATABASE
The WOO global database holds all our information gathered on research, legislation, case studies and general industry data, organised by country. All documents are available for members to download in pdf format.