TORONTO CONGRESS HIGHLIGHTS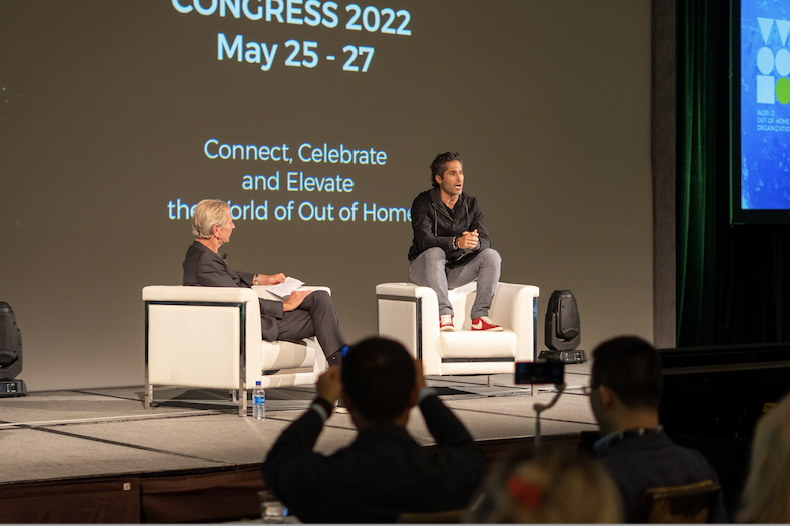 Fireside Chat - Kinetic Re-invented - Jeremy and Kappy
OUTFRONT Media CEO Jeremy Male and Kinetic Global CEO 'Kappy' Kaplan talk on the ways to build the Out of Home medium and an intriguing job swap suggestion.
WATCH THE VIDEO »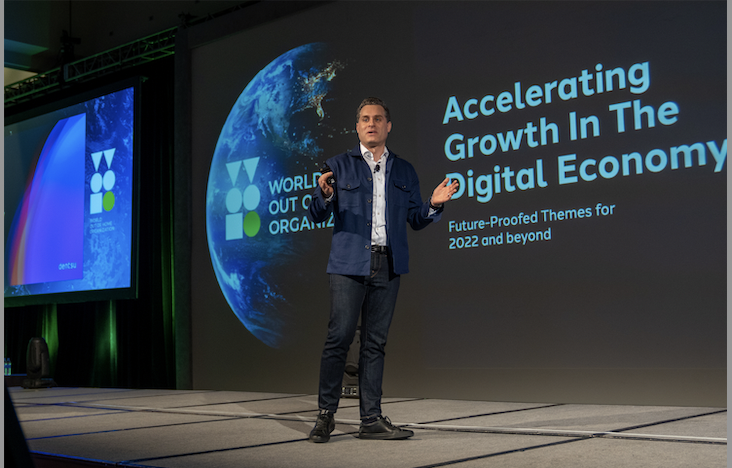 Jeff Greenspoon - Accelerating Growth in the Digital Economy
Dentsu International Innovation Lead Jeff Greenspoon on the changing global media market and the opportunities now being created for Out of Home.
WATCH THE PRESENTATION - DOWNLOAD THE SLIDES »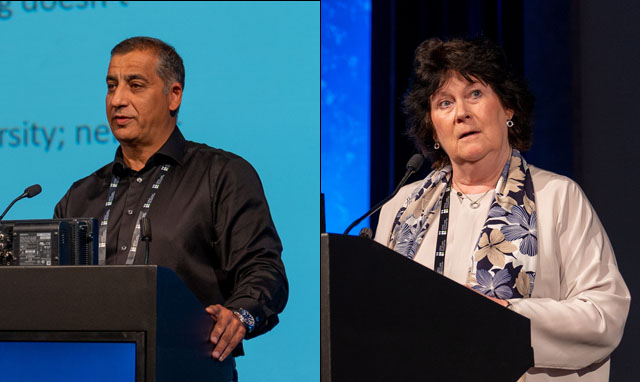 Annie and Naren - Let's Dance - Making Equity, Inclusivity and Diversity happen
Let's Dance - Out of Home Capital Managing Partner Annie Rickard and Media For All Founder Naren Patel on how to make Diversity, Equity and Inclusion actually happen in the workplace.
WATCH THE PRESENTATION - DOWNLOAD THE SLIDES »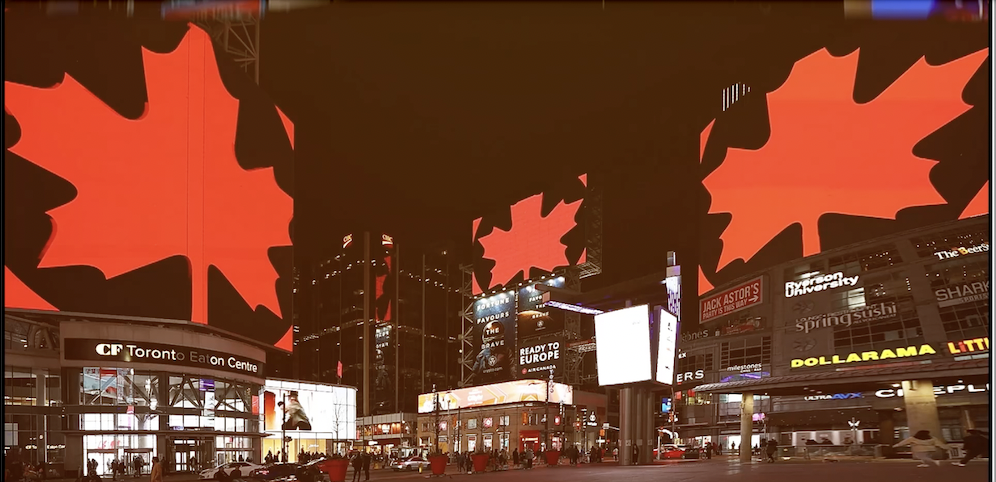 OOH from around the World - Toronto 2022
For our Annual Global Congress we always put together a reel capturing OOH from around the World. This year for Toronto was no different.
We featuure well over 40 countries from 6 continents in a whirlwind Global Tour. Many thanks to all of you who contributed and to Will and Neil at the Vision Network (TVN) who painstakingly put it all together!
WATCH VIDEO »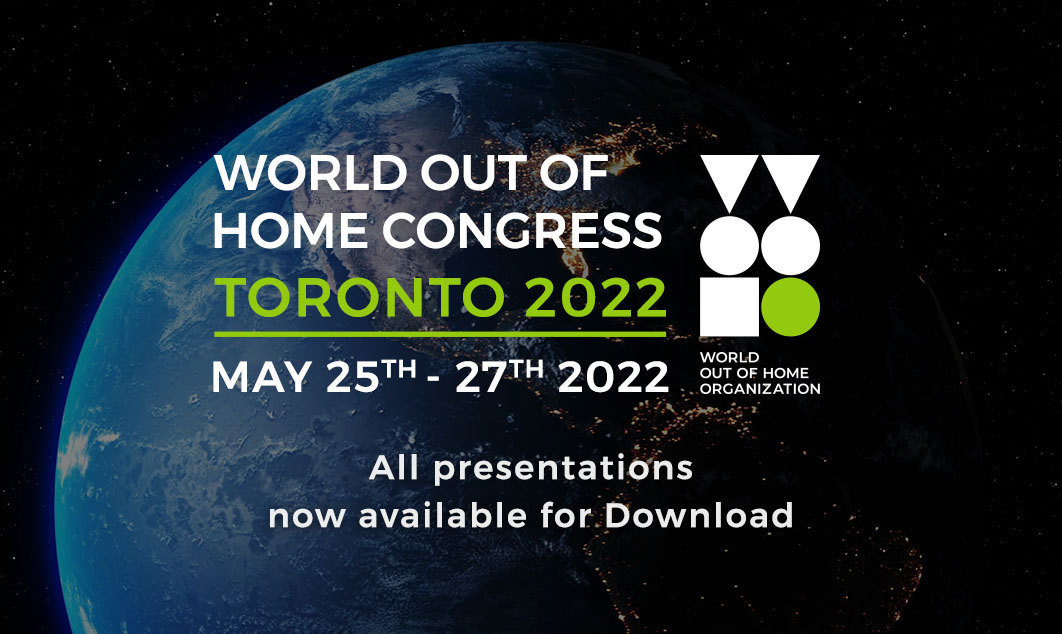 All Toronto Content Now Available for Congress Delegates and WOO Members
We have now uploaded all the Recordings and PDFs of presentations available from our Toronto Congress. This offers a great resource for all Delegates and Members. All delegates should now have been sent a password protected link for you to access all the content. This will grant access for a limited period of time.
HOW TO ACCESS RECORDINGS AND PRESENTATIONS »
UKRAINE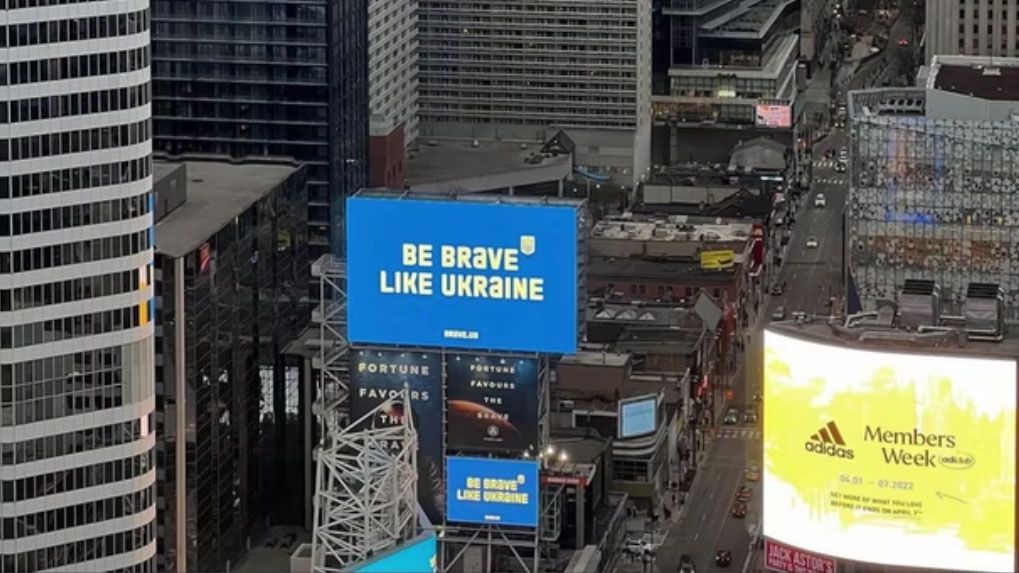 Ukrainian agency asks media buyers to support 'Brave' campaign via QR codes
According to Kyiv-based creative agency Banda, the world is now 22 times less interested in news about Ukraine since Russian troops invaded the country back in February. To continue keeping the war on top of social feeds and publishers' homepages, the team devised a project asking media buyers to donate space.
READ »
OPINIONS
MarTech360 Interview With Burr Smith, Chairman Of The Board, President And CEO, Broadsign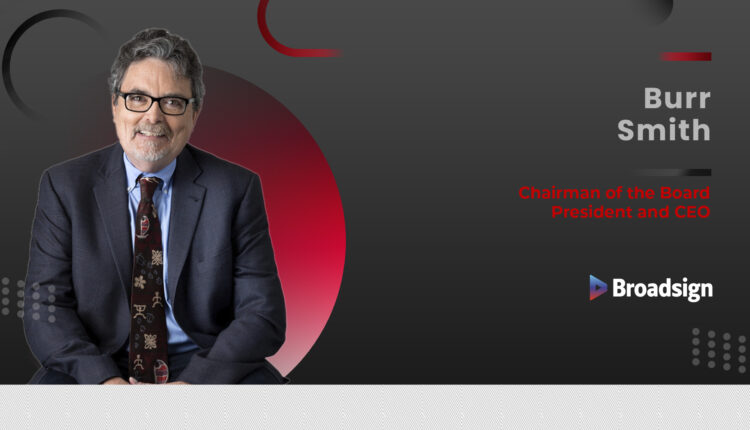 "AdTech has fundamentally changed how businesses approach sales and marketing. It's provided a data-driven approach to derive the most value from their advertising budgets and better engage with their core audiences."
read »
The Power of Media in the Real World Among Digital Distractions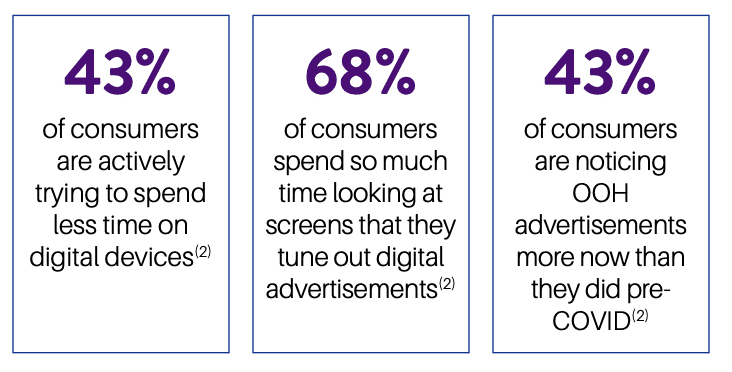 As digital screen time continues to rise to unprecedented levels, consumers are feeling increased levels of digital burnout and screen fatigue. U.S. adults are currently estimated to spend over 8 hours per day with digital media (computers, mobile devices and other connected devices).
READ »
Peter Bordes: the irresistible rise of smart cities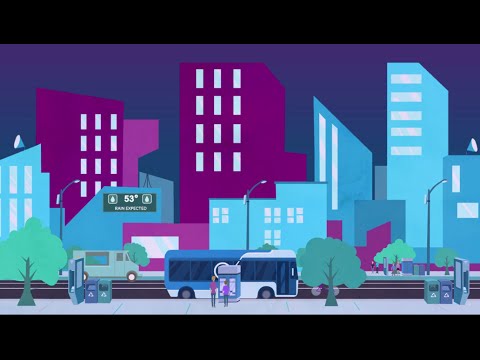 From travel to tech to retail stores, everything is going smarter – even cities. Smart solutions help deliver valuable insights to decision makers while simultaneously engaging audiences in search of seamless, relevant content personalized to their interests and needs.
read »
Don't Overthink it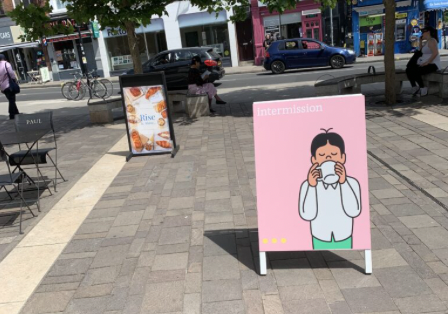 "You don't dominate a space unless you are different to the surroundings" Great article from Dave Trott on how POS is there to intrigue, not close the sale.
And why when it comes to designing anything, form follows function.
Read »
Heard on the streets of Cannes, key takeaways from Cannes Lions 2022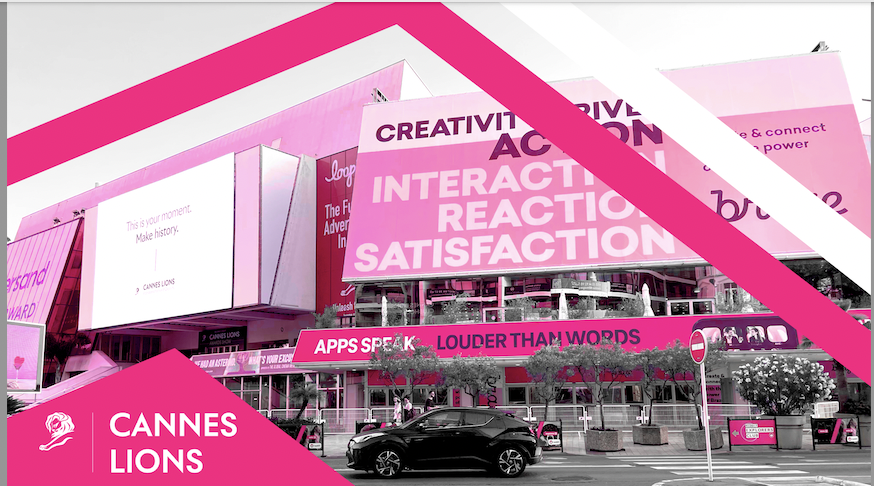 The Cannes Lions International Festival of Creativity was marked by notable discussions around sustainability, technology, diversity and inclusion.This week marked the first time in three years that members of the creative and media industry returned to Cannes and we came back with a bang.
Read »
ENVIRONMENT AND SUSTAINABILITY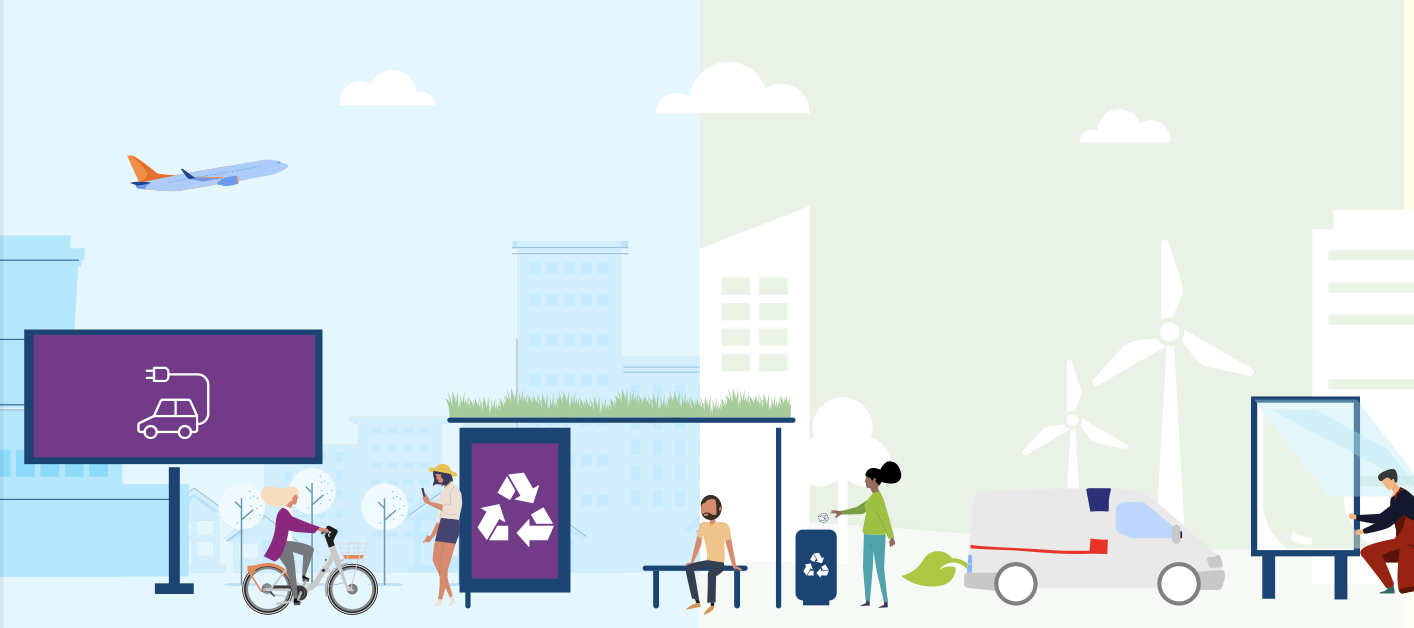 JCDecaux The Sustainable Media - Our strategy
At the heart of the company's strategy, sustainable development allows JCDecaux to anticipate future changes and is an important lever for growth and innovation. Sustainable Development is much more than an environmental necessity, it is a tremendous lever for economic and social growth, opening up the field of possibilities in terms of new services for users.

Read »
Media's carbon numbers may be shocking, but there is a way forward
A flying trip to Cannes is even worse for the planet than you think. Our industry has a carbon problem but we can hit net zero all year round by making fundamental changes.
Read »
Sustainability silos don't lead to action
It's becoming increasingly clear that the climate crisis is the biggest single issue of our generation, perhaps of any generation. Each industry has its part to play in cutting emissions and embedding sustainability into day-to-day operations, and the creative sector is no different.
Read »
DATA AND MEASUREMENT
Speaking Frankly - Spotlight on Insights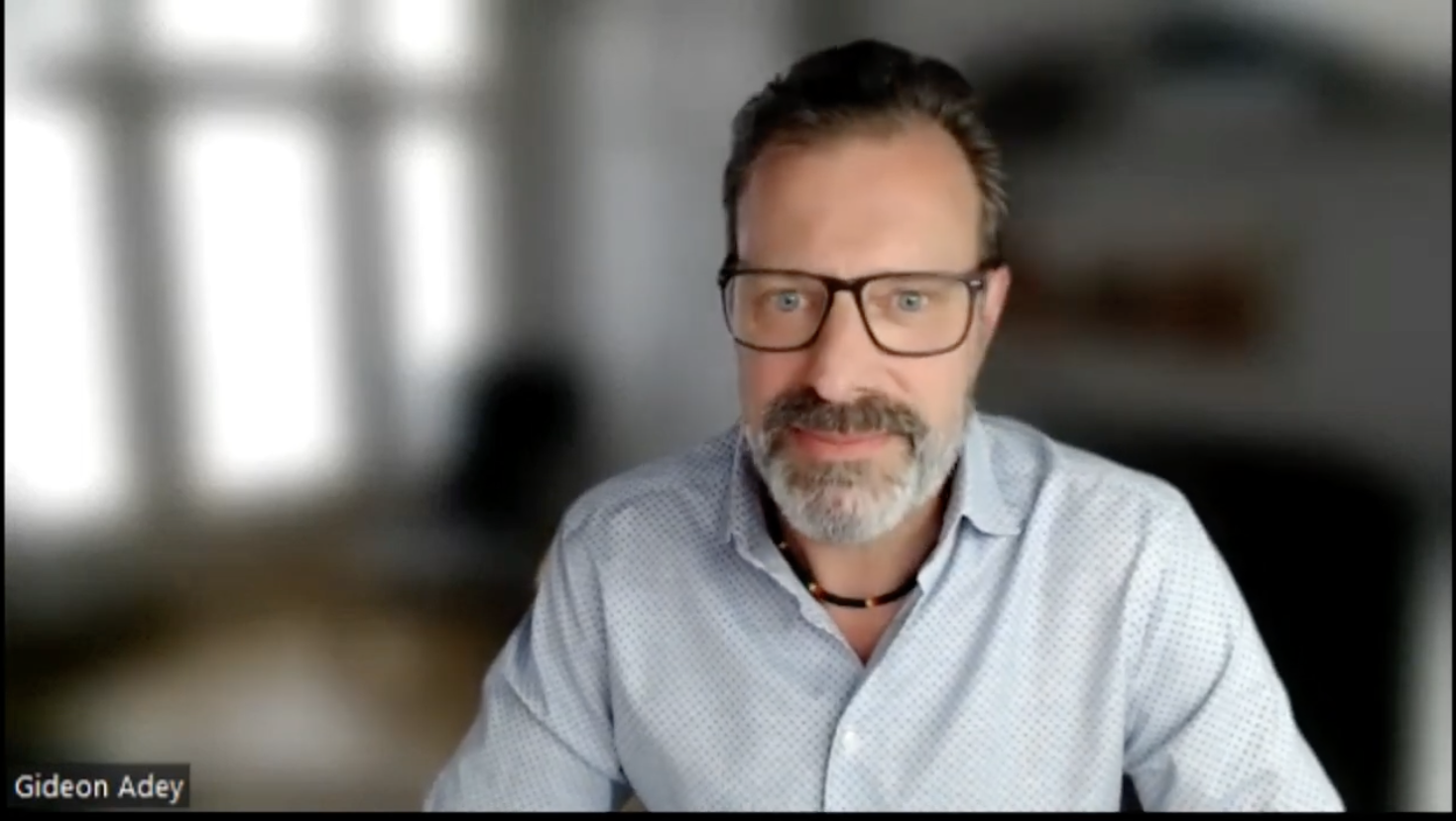 Kym Frank, Chief Experience Officer at Motionworks, Interviews Gideon Adey, a consultant for the World OOH Organization. Gideon discusses OOH Currency and the new Global Guidelines for DOOH Media Measurement.
WATCH THE INTERVIEW »
PROGRAMMATIC AND AUTOMATION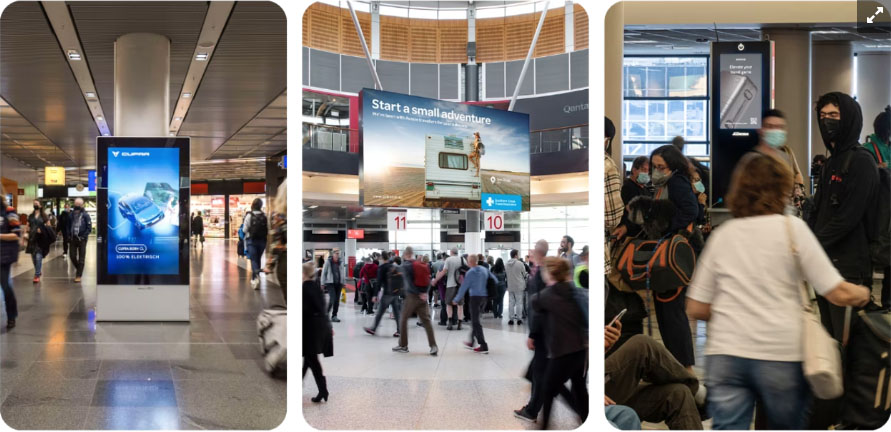 Programmatic digital OOH is taking off at airports globally - here's why
After a turbulent couple of years, the travel industry is bouncing back and is currently experiencing exponential growth. Pent-up demand caused by the global coronavirus pandemic has resulted in such a large increase in people wanting to travel again that some airports and airlines have even been struggling to staff in line with this surge.
Read »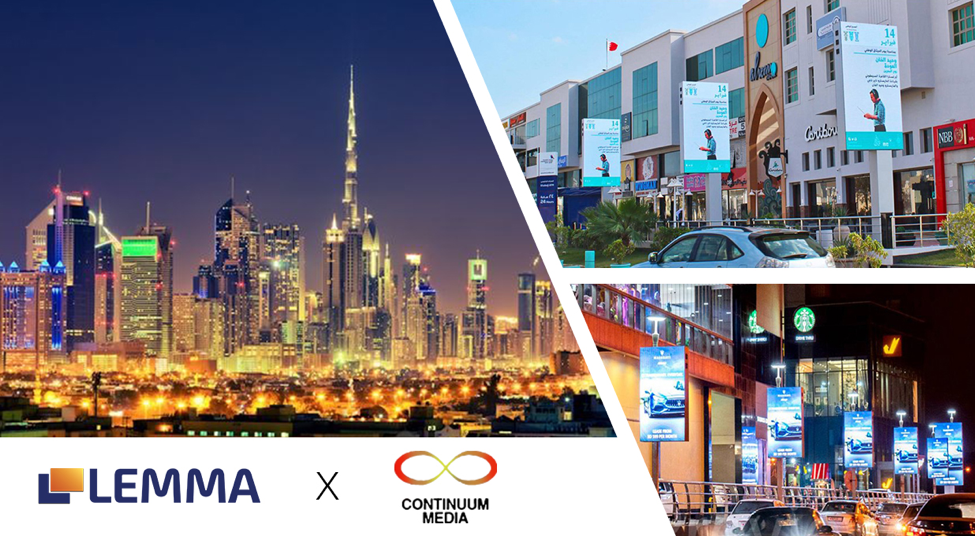 Lemma partners with Continuum
Digital-out-of-home (DOOH) platform Lemma is strengthening its presence in the Middle East with an exclusive partnership with Continuum, a specialist media representation firm in the Middle East.
Read »
Adsquare partners with DSP Displayce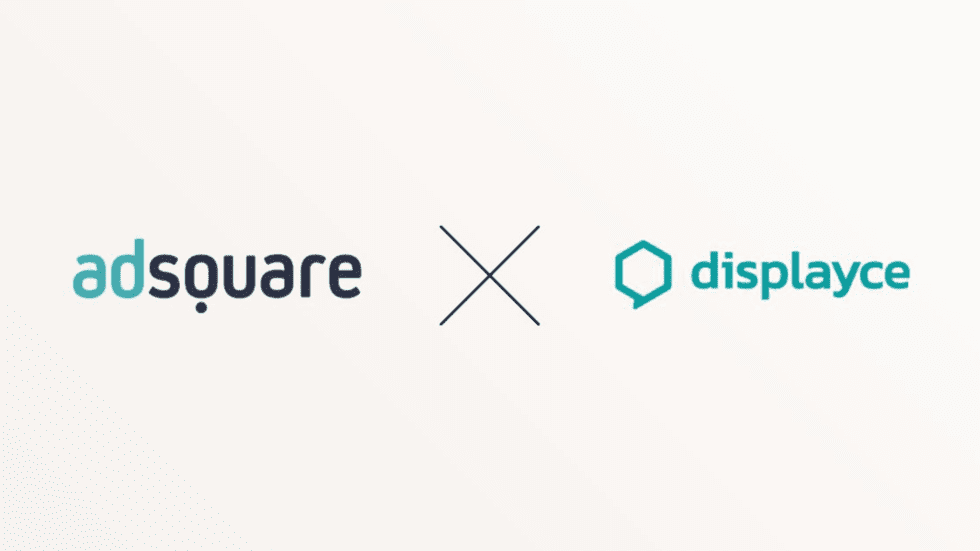 Displayce is a European programmatic DOOH DSP designed to optimise the purchase, impact, and quality of DOOH campaigns. Thanks to this platform, agencies can access the largest DOOH inventory in Europe consisting of more than 650,000 screens and run their campaigns in real-time on premium DOOH formats, targeted environments, and audiences at scale.
Read »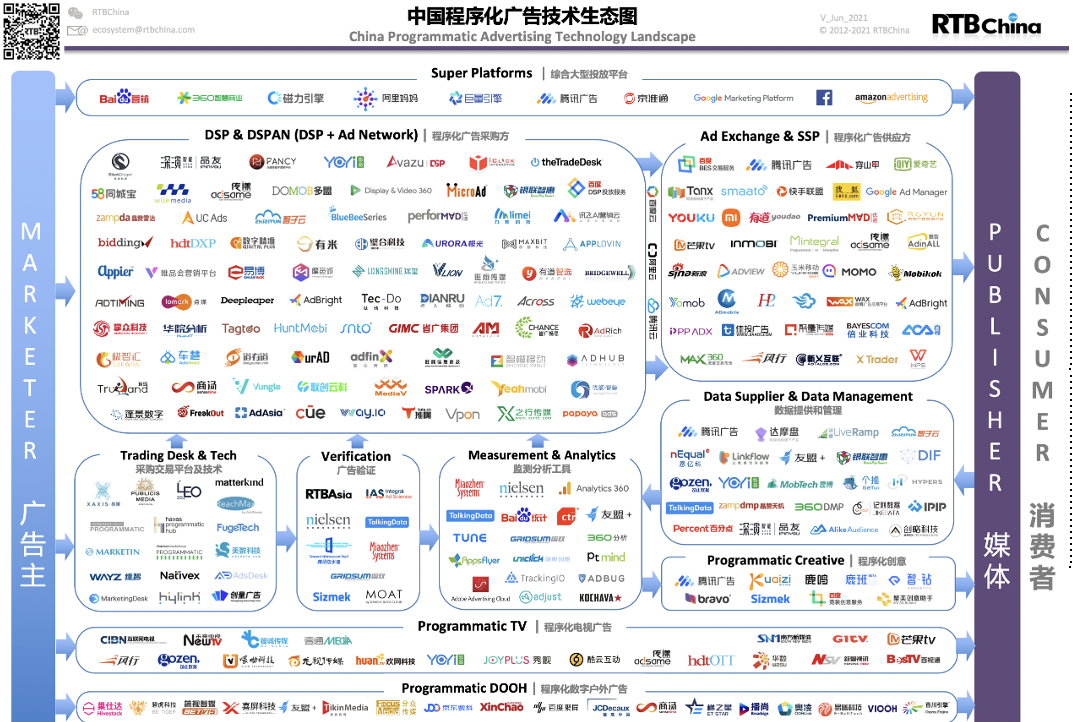 2021 China Programmatic Ad Tech Landscape included 18 companies in the pDOOH category
In recent years, the Chinese market has been actively exploring the programmatic transformation of DOOH. In 2017, RTBChina added the programmatic pDOOH category for the first time. As of 2021, 18 companies have been included in the category.
READ »
CAMPAIGNS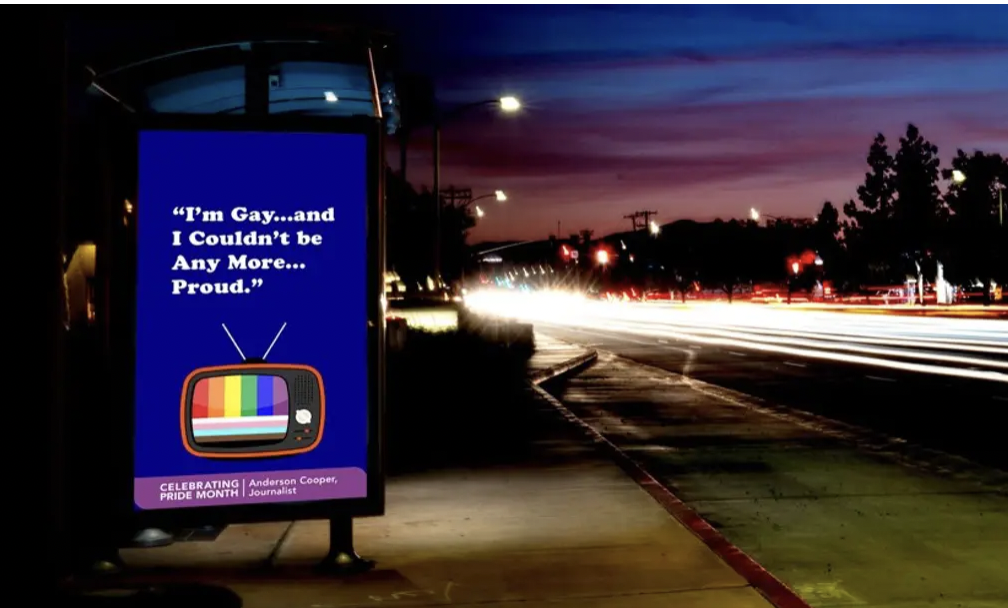 Clear Channel Outdoor's Daniel Herrera on creating a meaningful OOH campaign for Pride
As part of The Drum's Deep Dive into Creativity, Clear Channel Outdoor's Daniel Herrera (art director) looks at the creative process that inspired the out-of-home company's recent pride campaign, and how purpose is key to creativity.
READ »
WOO GLOBAL DATABASE
The WOO global database holds all our information gathered on research, legislation, case studies and general industry data, organised by country. All documents are available for members to download in pdf format.