WOO APAC FORUM OCTOBER 2022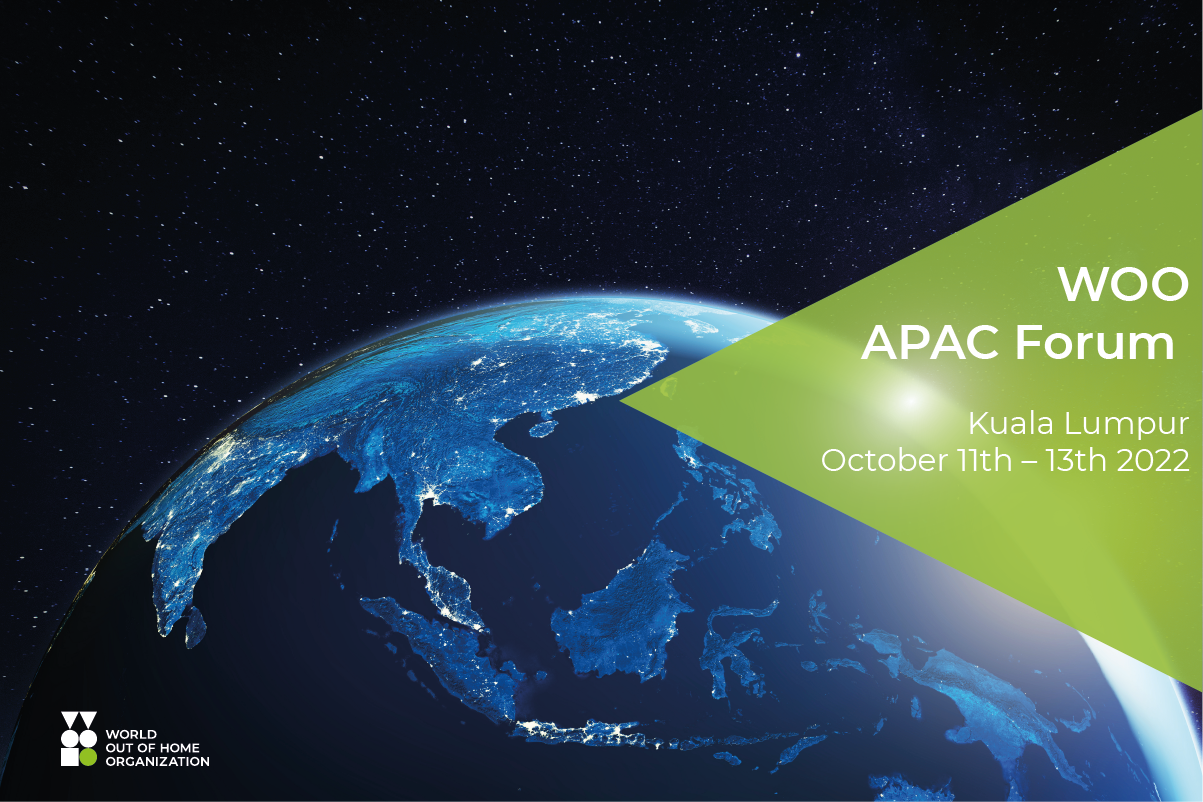 World Out of Home Organization confirms new dates and venue for first in-person APAC Forum
The World Out of Home Organization's first in-person APAC Forum is now scheduled for October 11-13 2022 (Tuesday -Thursday) in Kuala Lumpur, Malaysia. The venue is the InterContinental hotel in the heart of the city.
Read »
OPINIONS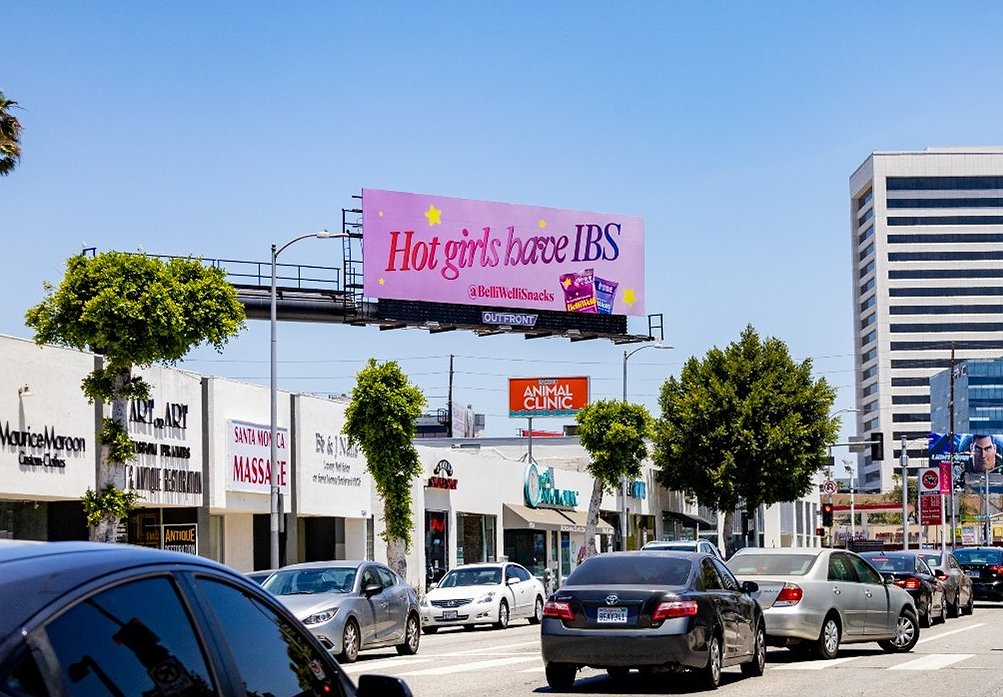 Out of Home Advertising Remains the Strongest Primer for Consumer Digital Behavior
While the landscape of social and online platforms has drastically changed in the past five years, OOH's ability to prime and drive consumer digital behavior has not.
Read »
We have not just touched pre-Covid levels in OOH, we are beating it: Ajay Mehta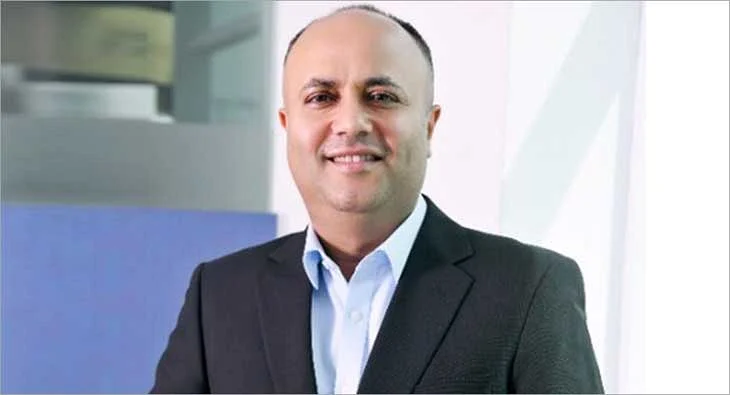 The Out Of Home industry - one of the most impacted mediums during the pandemic - has finally seen some good recovery. According to Pitch Madison Advertising Report 2022, OOH is expected to grow by 36% in 2022, taking the total Outdoor Advertising market to close to Rs 3,000 crore.
Read »
Why Digital Out-of-Home Advertising Is a Perfect Match for Startups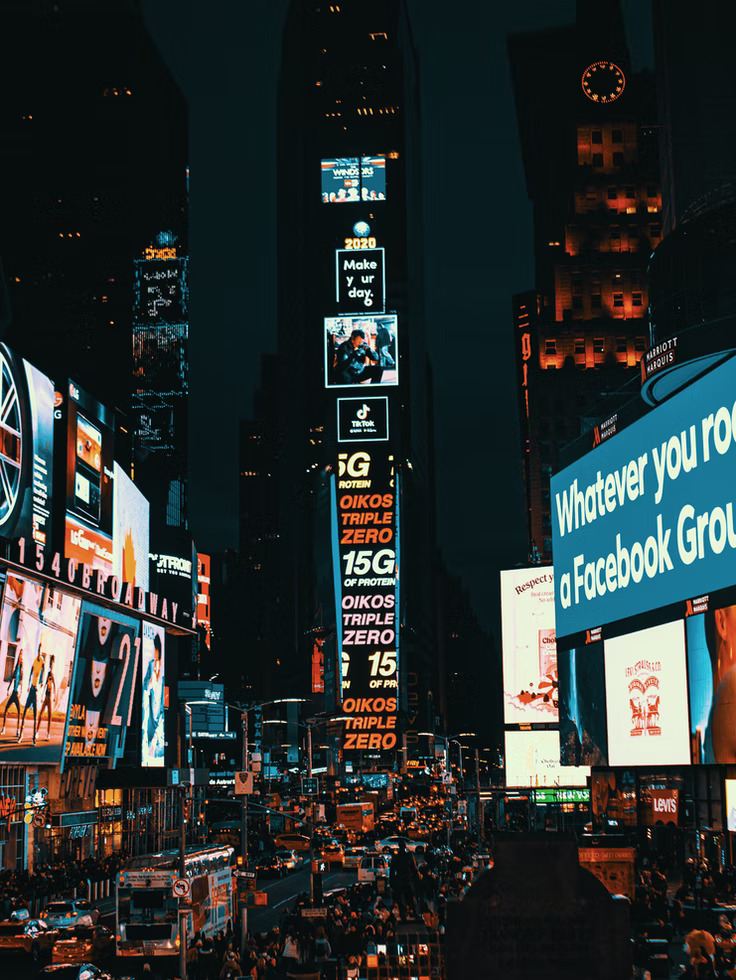 Effective advertising is often the difference between success and potential failure. It can elevate campaigns and companies to the next level, especially if done well or in a manner that goes viral. And among the many types of advertising, a long-standing choice is OOH (out-of-home) advertising, which is traditional outdoor advertising.
Read »
Forecourts: the perfect DOOH marketing opportunity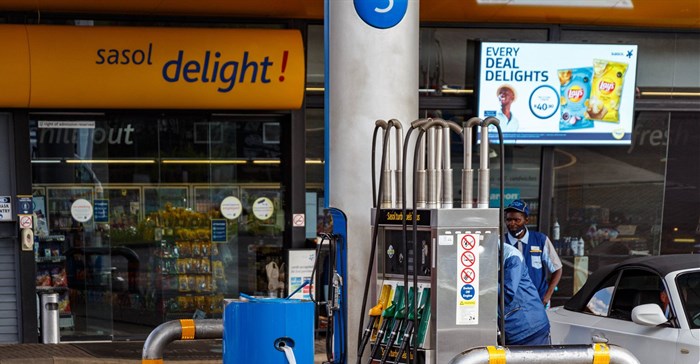 Crucially, the average dwell time at forecourts is 15 minutes. That's enough time for the average person to run 4km, an aeroplane to travel 232km, or your blood to travel 1km. That's a lot of time to catch people's attention, especially with targeted marketing messages.
Read »
Creative Ways to Advertise: How to Connect Out-of-Home to Your Mobile Advertising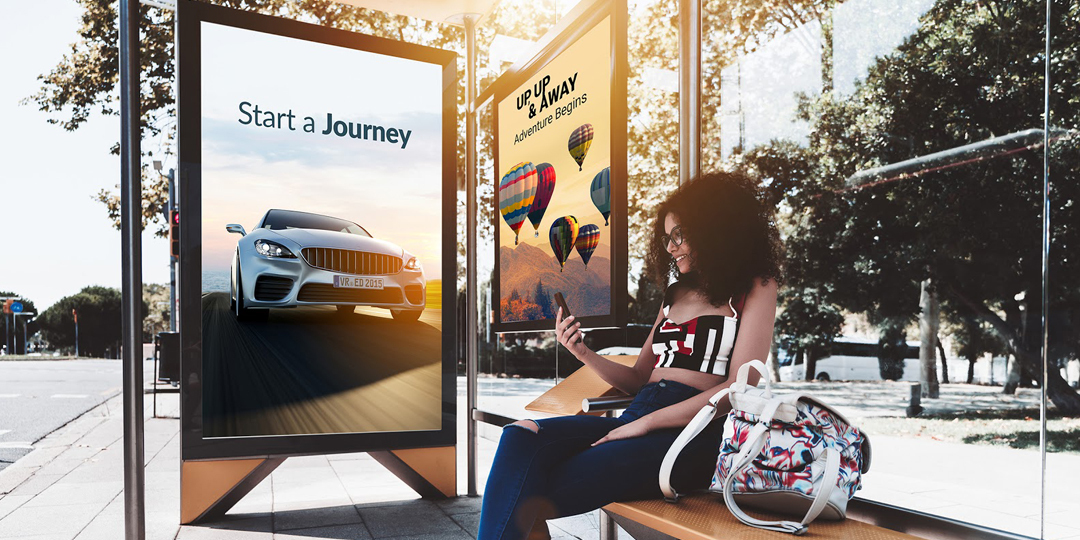 Mobile is a natural companion to digital out-of-home advertising — both reach on-the-go consumers with contextually relevant messaging as they move throughout the day. Pairing DOOH and mobile allows you to build on your established connections and create additional touchpoints with target individuals who are highly likely to have already seen your ads.
Read »
ENVIRONMENT AND SUSTAINABILITY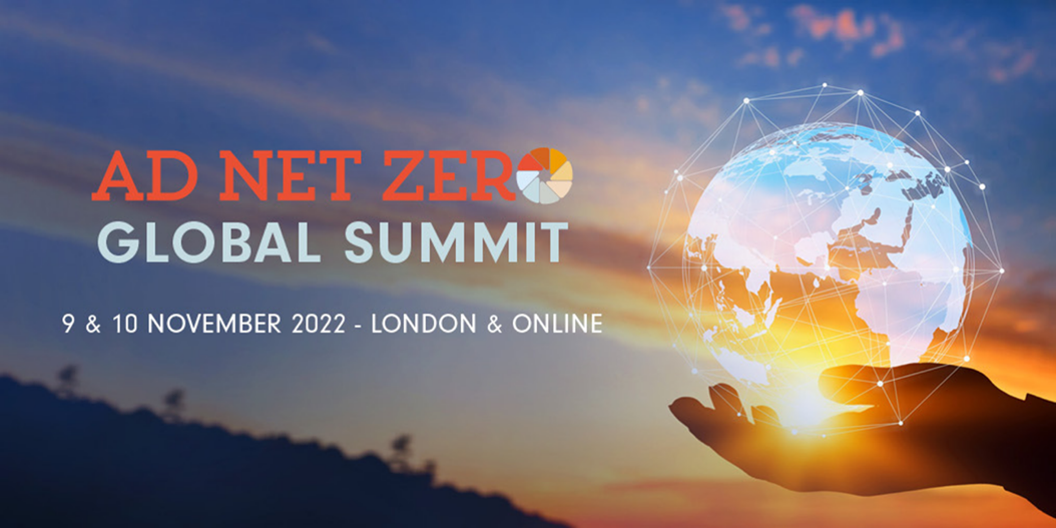 Ad Net Zero aims for global reach with second Summit
Ad Net Zero, which launched to the world at COP 26 in Glasgow last year, is to continue its mission to achieve net zero emissions from ads with its second Global Summit on 9-10 November. This will be held at Park Village in London.
Read »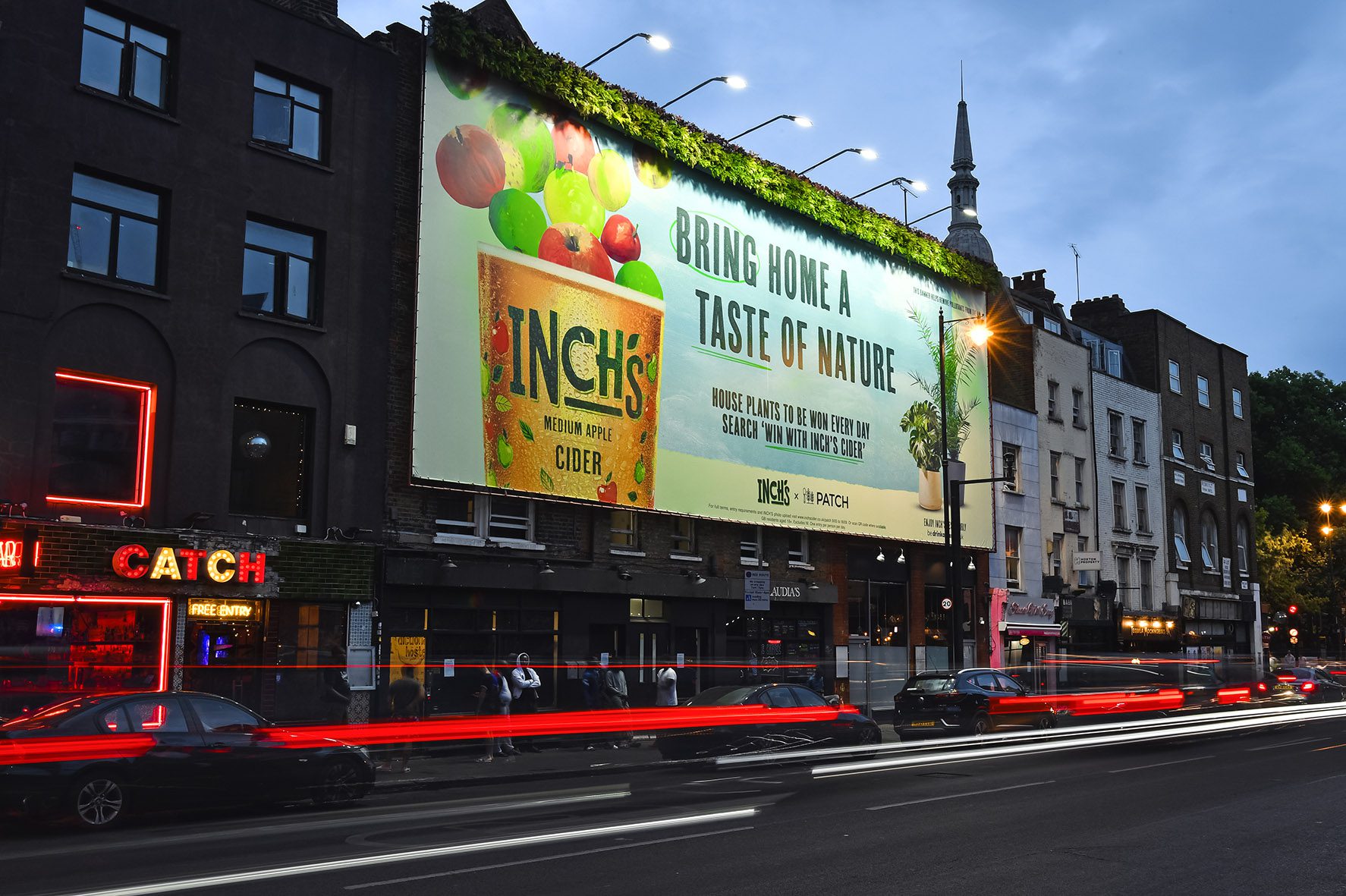 blowUP media UK's first ever green wall special build is live on Kingsland Road
When we began to talk about creating our first ever green wall special build campaign with Inch's Cider many months ago, we knew it would be an ambitious but rewarding campaign. So, it was great to take a trip down to Kingsland Road last week and see the green wall live and looking fantastic, following two of the hottest days on record.
Read »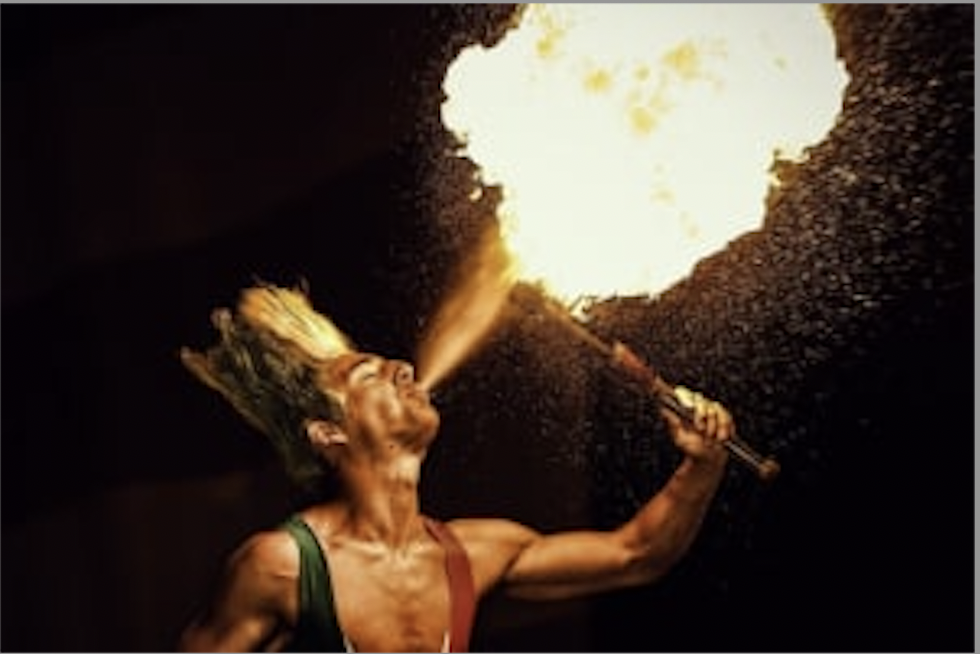 Veridooh creates carbon offset solution for OOH
Veridooh has created a solution for advertisers to offset the emissions of out-of-home campaigns as part of its mission to help the sector protect and support the environment. The adtech company, which provides verification for OOH advertising, has also become a certified carbon-neutral business by reducing and offsetting 100% of its carbon footprint,
read »
DATA AND MEASUREMENT
How OOH is rapidly changing consumer reach and purchasing behaviors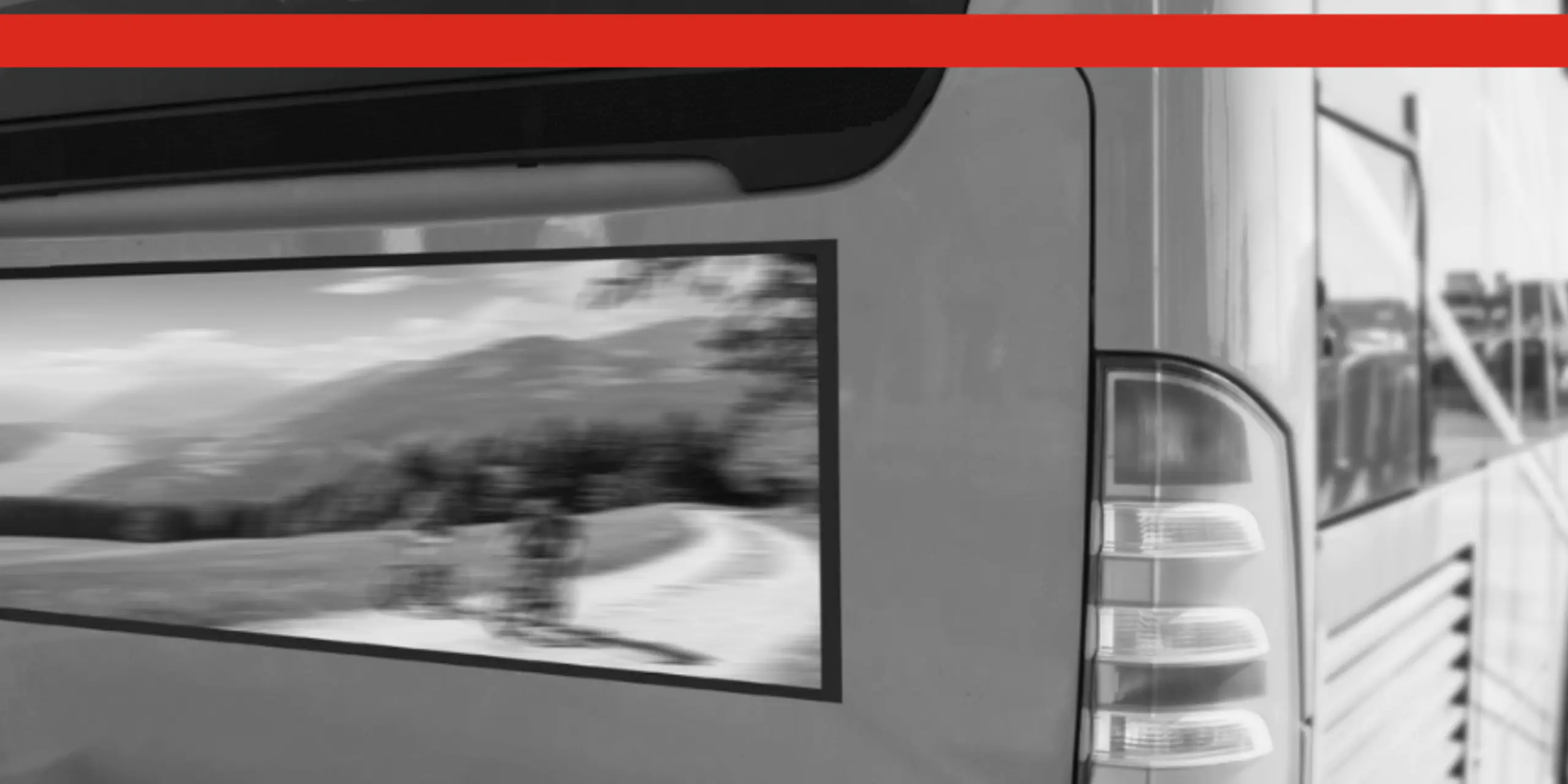 In the Wild West of the consumer market today, there are thousands of variables to consider if advertisers want to reach the right audience, in the right location.
Read »
AA/WARC Q2 2022: all media recovers, growth under pressure
UK adspend in Q1 2022 grew 28.3% year-on-year to reach £8.6bn, according to the latest quarterly Advertising Association/Warc Expenditure Report.
Spend in the first three months of 2022 "outperformed expectations" by 7.7 percentage points as all media recovered in comparison with lockdowns in Q1 2021 which limited advertising activity and revenue across the industry.
rEAD »
How Geopath is trying to capitalize on OOH's moment in the sun by updating and aligning industry measurement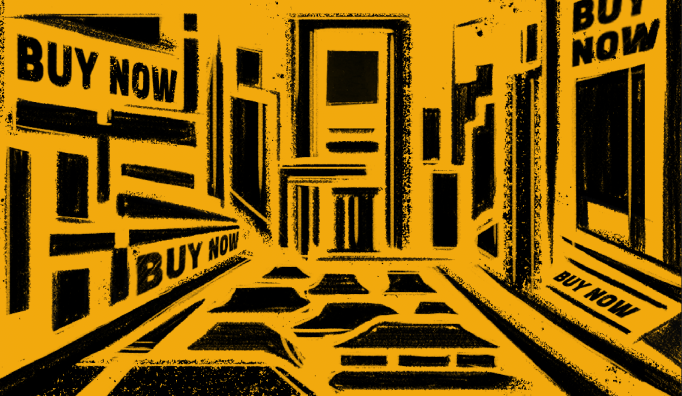 It's fair to say the out-of-home industry is having a bit of a moment, as people leave their homes to eat out, travel again (by car, train or plane), shop at malls, go to the movies, hit health clubs and take taxis. Every single one of those activities has some sort of out-of-home (OOH) platform or media company that targets each activity, which is why many agency revenue prognostications project OOH to fare better than most media in their forecasts.
read »
OOH creative containing distinctive brand codes delivers 13% uplift: JCDecaux NZ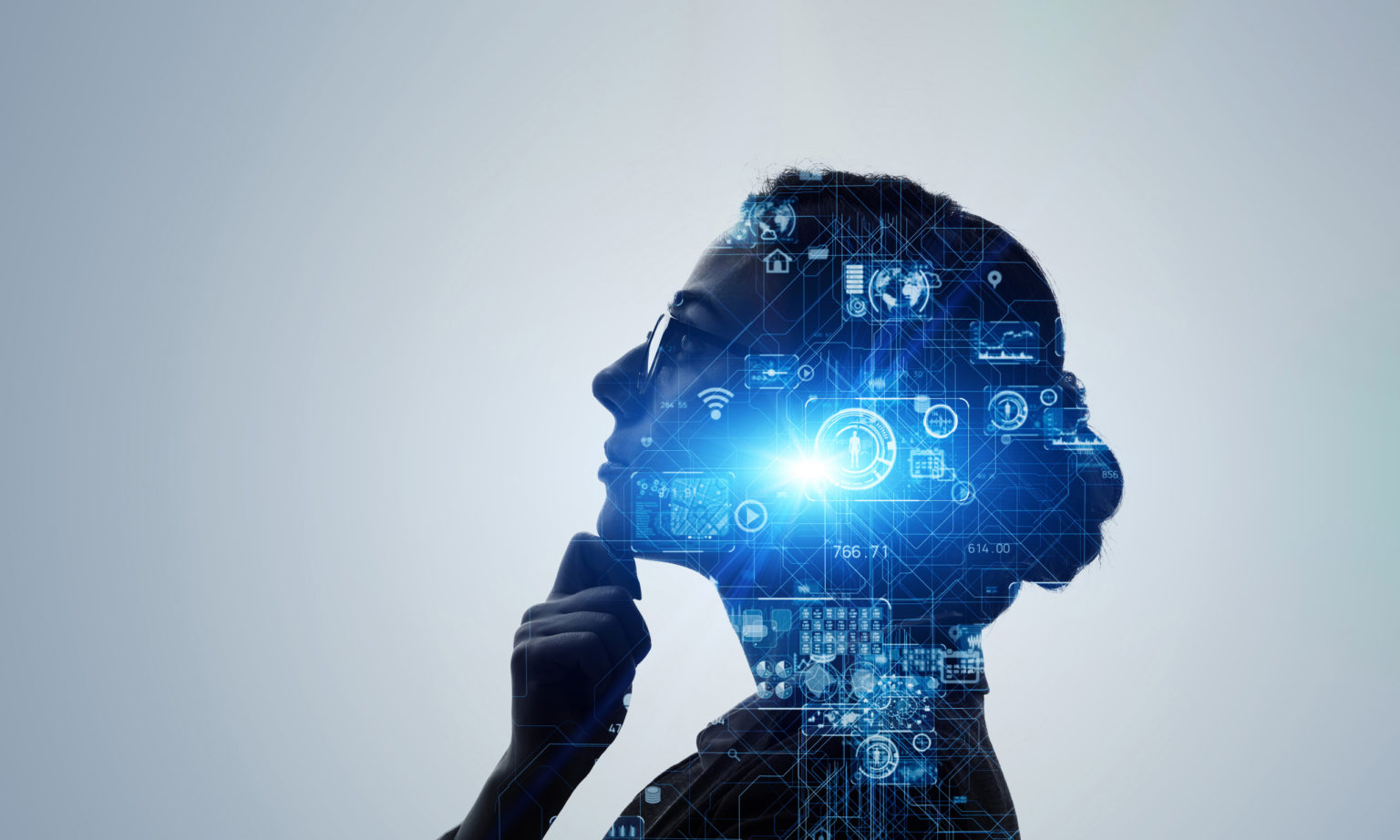 Out of home media company JCDecaux New Zealand has released the results of its latest proprietary research project, which revealed that out-of-home creative incorporating distinctive brand codes – including logo, colour, shape, tone of voice, and style of imagery – averaged a 13% uplift in category mental availability versus weakly coded ads.
Read »
Havas Media Group Singapore, Clear Channel Singapore uncover #thenewcommuter in the New Normal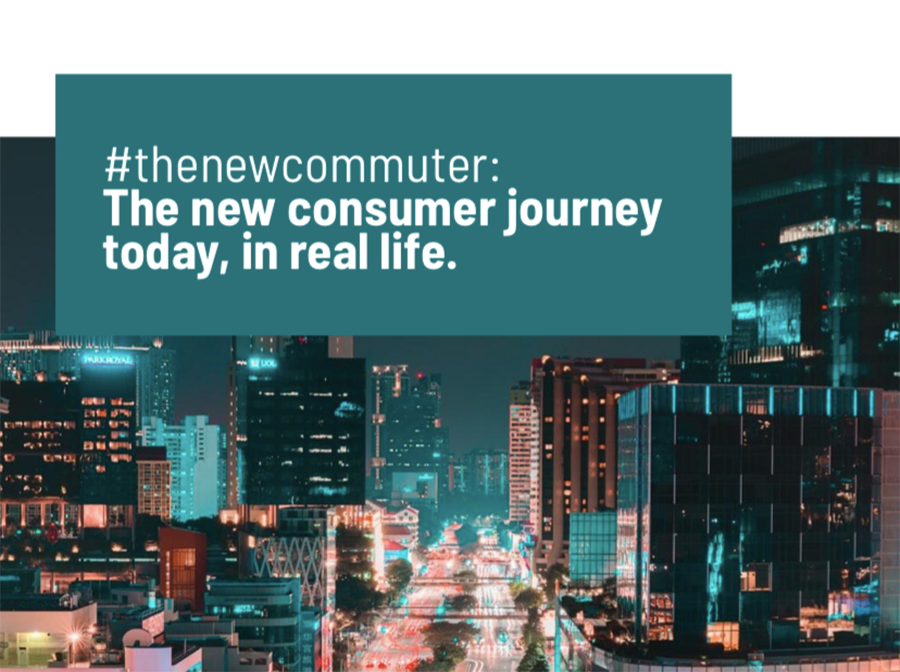 The study breaks down the confluence of tech, data and consumer trends to examine the impact of Cov-19 on consumers and their commuting behaviours, how they affect mobility and the evolving state of outdoor advertising.
Read »
PROGRAMMATIC AND AUTOMATION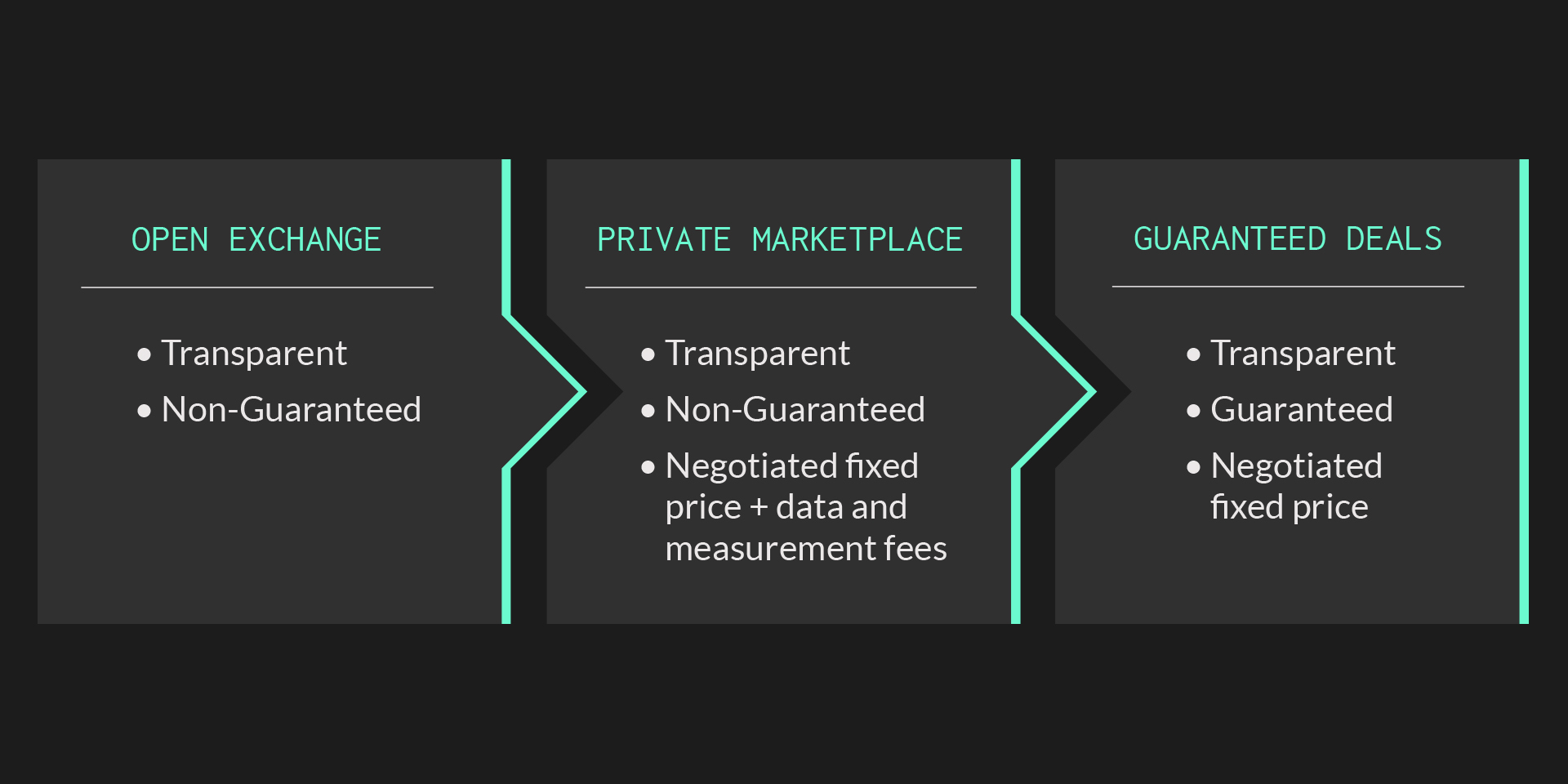 Understanding Programmatic Transactions for DOOH
As the DOOH marketplace has grown and evolved, the means of transacting this powerful advertising medium have adapted to suit the needs of buyers and sellers. Across the industry, you will hear terms like open exchange or open auction, preferred or private marketplace (PMP) deals, and programmatic direct or guaranteed deals.
Read »
Programmatic Digital Out-of-Home: What you can (and can't) do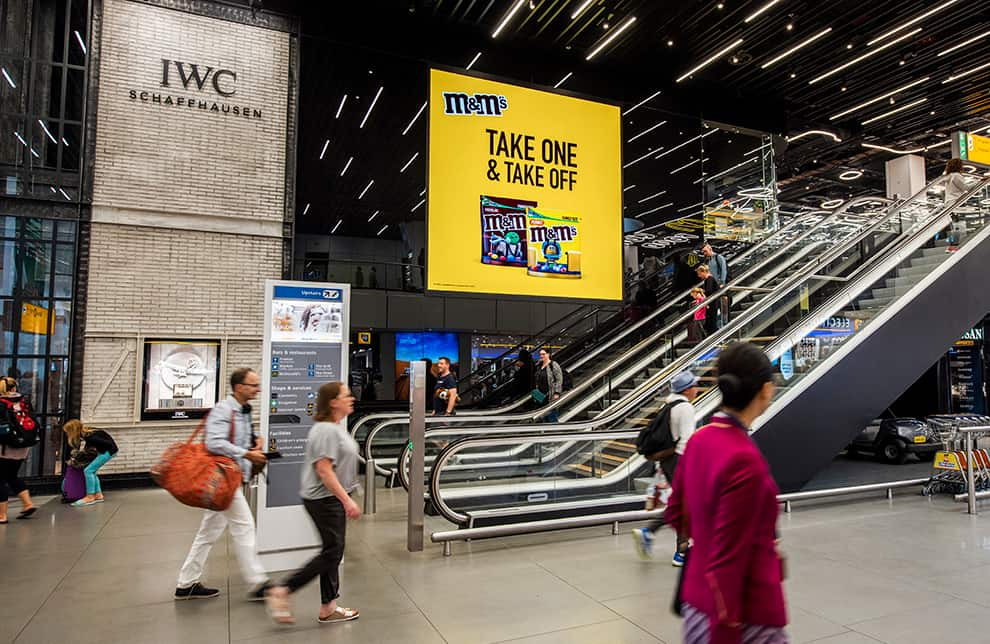 Traditional advertising channels – like television, radio and Out-of-Home – are mainly used today as mass media. Advertisers reach a huge audience and don't exclude anyone. But in the coming years, that will all change thanks to programmatic.
Read »
Hivestack Launches Programmatic Digital Out of Home (DOOH) Marketplace in South Africa, Inks Partnership with Xaxis South Africa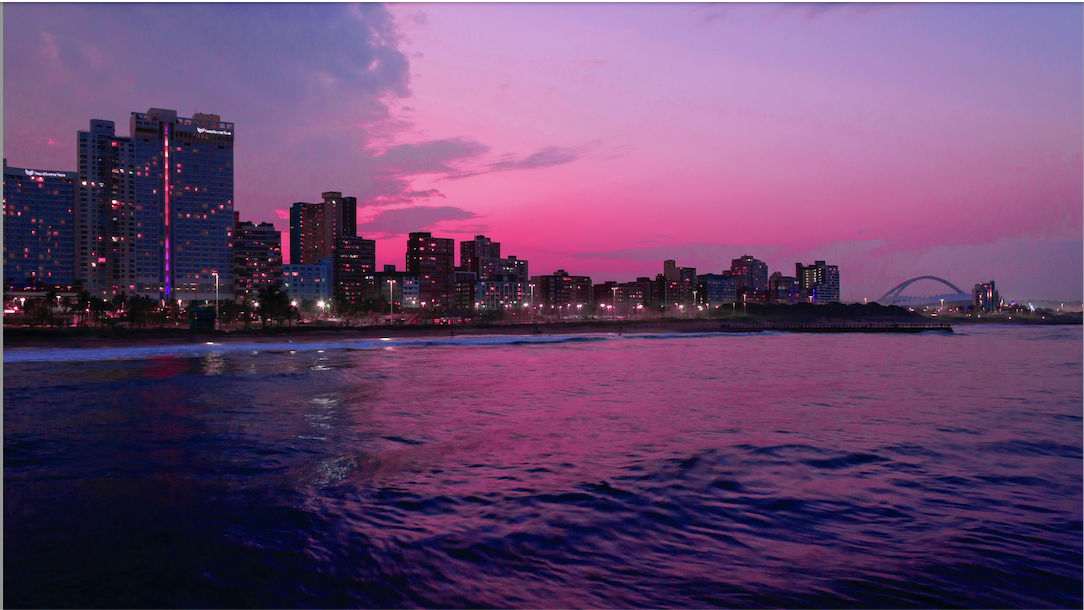 Xaxis South Africa today announces it's partnership with Hivestack. This partnership will drive the future of OOH, forming a truly programmatic DOOH solution in the South Africa market.
Read »
CAMPAIGNS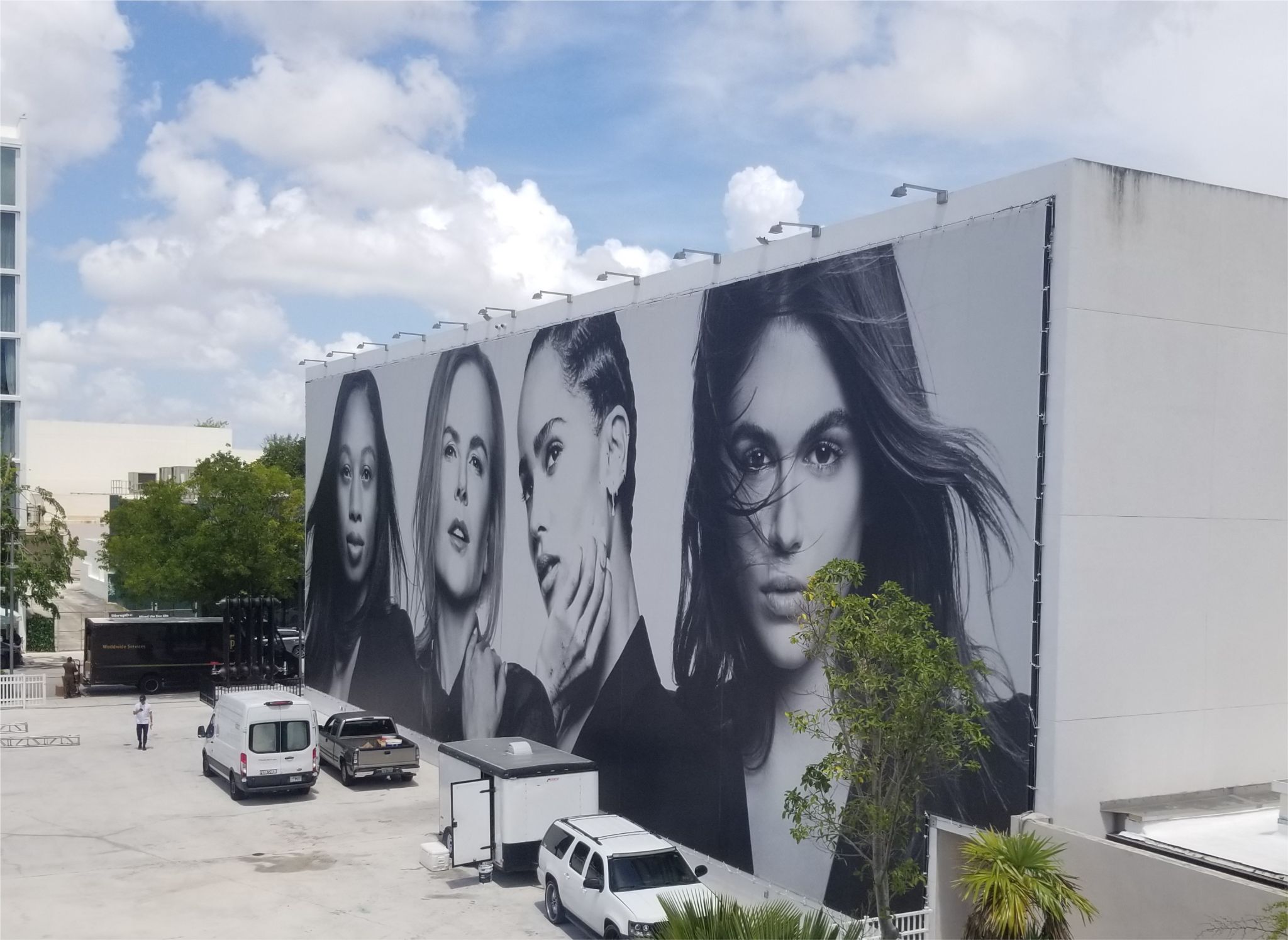 OOH Best Creative Last Week Today
OOH Best Creative Last Week Today. The top 10 OOH creative executions that came to the attention of OOHTODAY last week.
ReAD »
WOO MEMBER NEWS
'Unmissable' advertising spot on Elizabeth line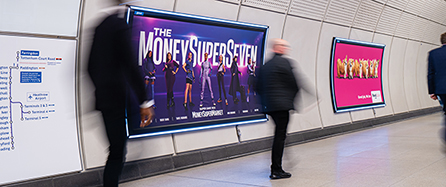 Since the new Elizabeth line opened on May 24th, thousands of passengers have made use of the nine brand new stations. Around 170 million passengers are predicted to pass by the new 12-sheet Halo Media Panels per year by 2026.
read »
JCDecaux renews and extends its partnership with Shanghai Metro signing a 15-year contract to operate advertising across its 18 lines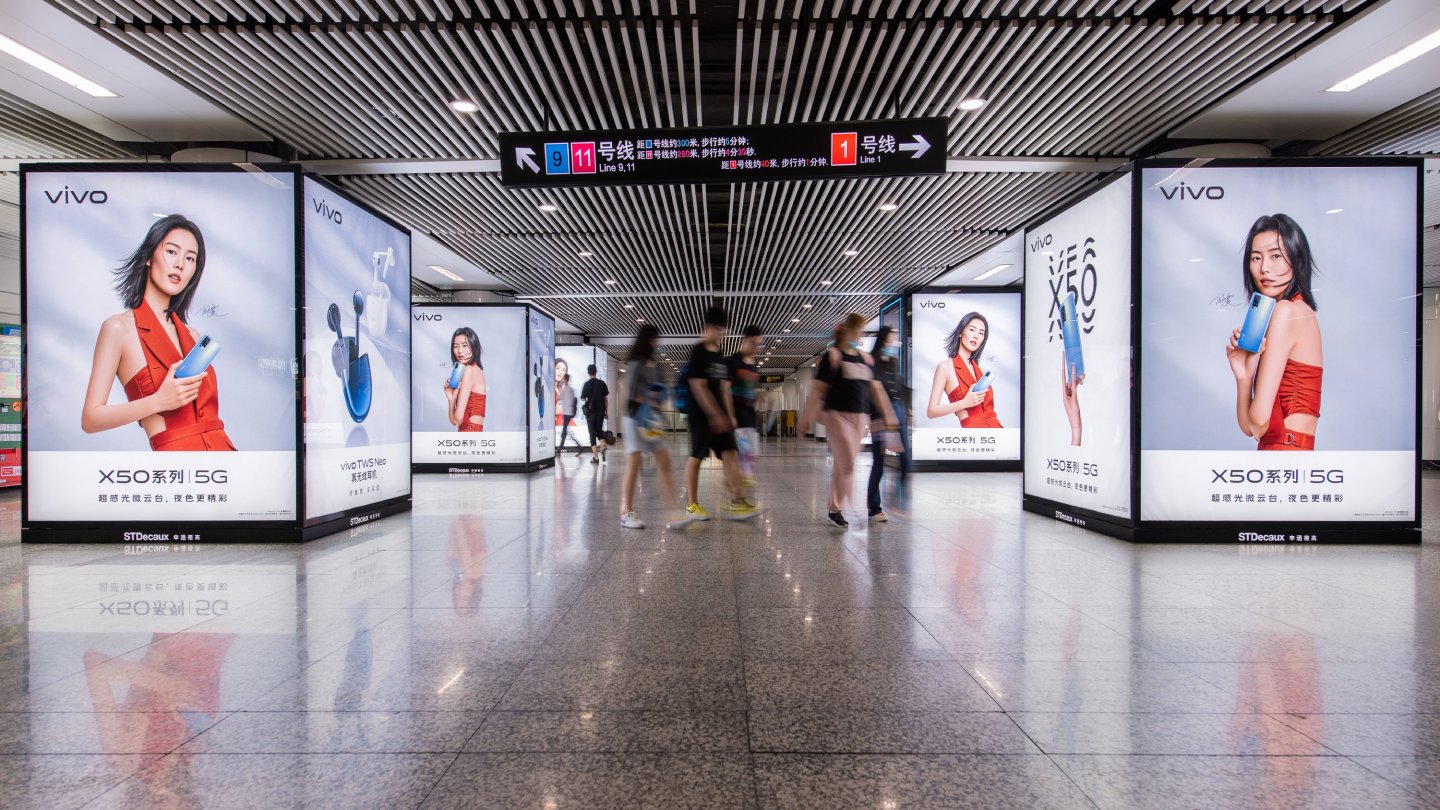 JCDecaux SA has announced that it has signed a 15-year contract to extend the advertising operations of lines 1 to 13 of the Shanghai Metro as well as 5 new lines (lines 14 to 18). This contract, awarded following a tender, will be managed by a joint venture, STDecaux, 60% held by JCDecaux and 40% by Shanghai Shentong Assets Management Co., Ltd.
read »
WOO GLOBAL DATABASE
The WOO global database holds all our information gathered on research, legislation, case studies and general industry data, organised by country. All documents are available for members to download in pdf format.