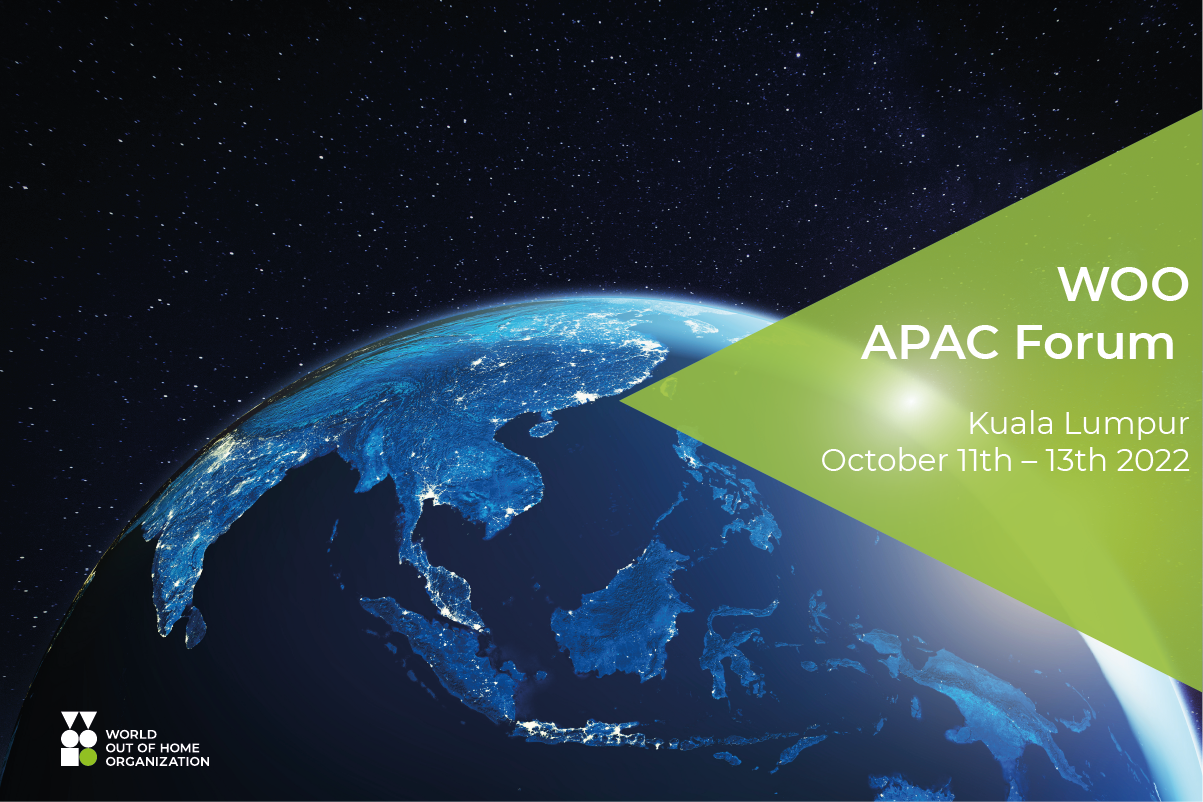 The World Out of Home Organization's first in-person APAC Forum is now scheduled for October 11-13 2022 (Tuesday -Thursday) in Kuala Lumpur, Malaysia. The venue is the InterContinental hotel, 165 JALAN AMPANG, Kuala Lumpur, 50450, in the heart of the city.
This follows WOO's first post-pandemic in-person Global Congress in Toronto and builds on the success of virtual Forums for Europe, Asia and Africa in 2021 and early 2022.
There will be a full programme of presentations and speakers from the region and the wider global Out of Home industry. Topics to be covered include Maintaining OOH's Advantage in a Digital World; Responding to the Sustainability Challenge and Driving Growth in OOH through Audience Measurement.
The APAC Forum will commence with Introductory drinks on Tuesday October 11, followed by a full programme of presentations on Wednesday October 12 and Dinner in the city before a half-day of presentations on Thursday October 13.
The Forum will be in English with translations for key local languages.
Click here for a Forum overview.
CLICK HERE TO REGISTER
Registration will open next week. Details of the Speaker programme will follow shortly.
---
Interested in becoming a member?
Fill in your details and submit the form, we will contact you shortly about membership...
---
Subscribe to our weekly OOH newsletter
LATEST INDUSTRY NEWS: focusing on the top OOH stories of the week from around the world.