WOO NEWS
Lamar CEO Sean Reilly joins WOO board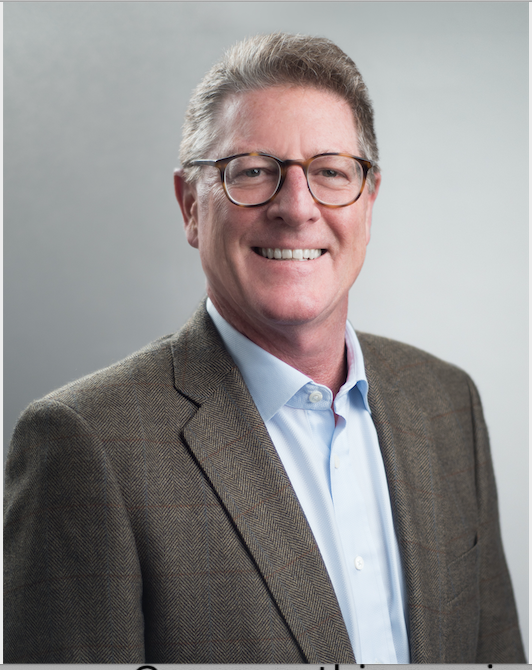 Lamar Advertising President and Chief Executive Officer Sean Reilly is joining the World Out of Home Organization board. Lamar's operations span the US and Canada with over 350,000 displays.
Reilly, a fourth-generation member of the founding family, is a former member of the Louisiana State Legislature. He has played a key role in modernizing the Baton Rouge-based ad giant.
Lamar joined WOO earlier this year. The three largest Out of Home companies in the US - Lamar, OUTFRONT Media and Clear Channel, are now WOO members.
read »
TORONTO CONGRESS MAY 2022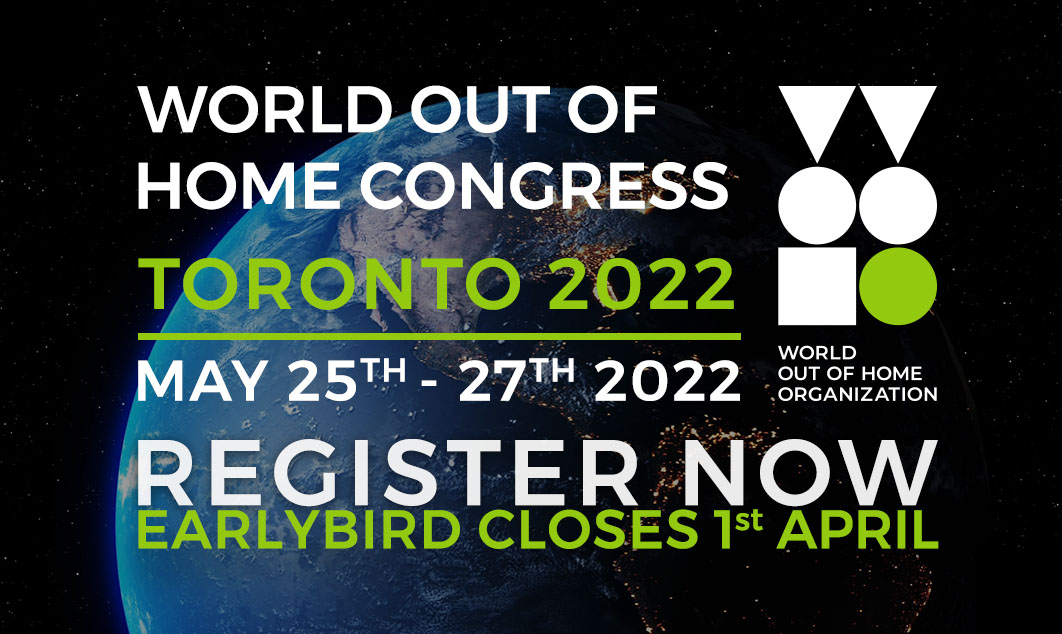 Toronto 2020: EarlyBird ticket offer to close April 1 - social programme revealed
The EarlyBird ticket offer for the forthcoming World Out of Home Organization Global Congress in Toronto closes next Friday April 1. EarlyBird tickets are now available for members at €1100 and non-members at €1850.
REGISTER HERE »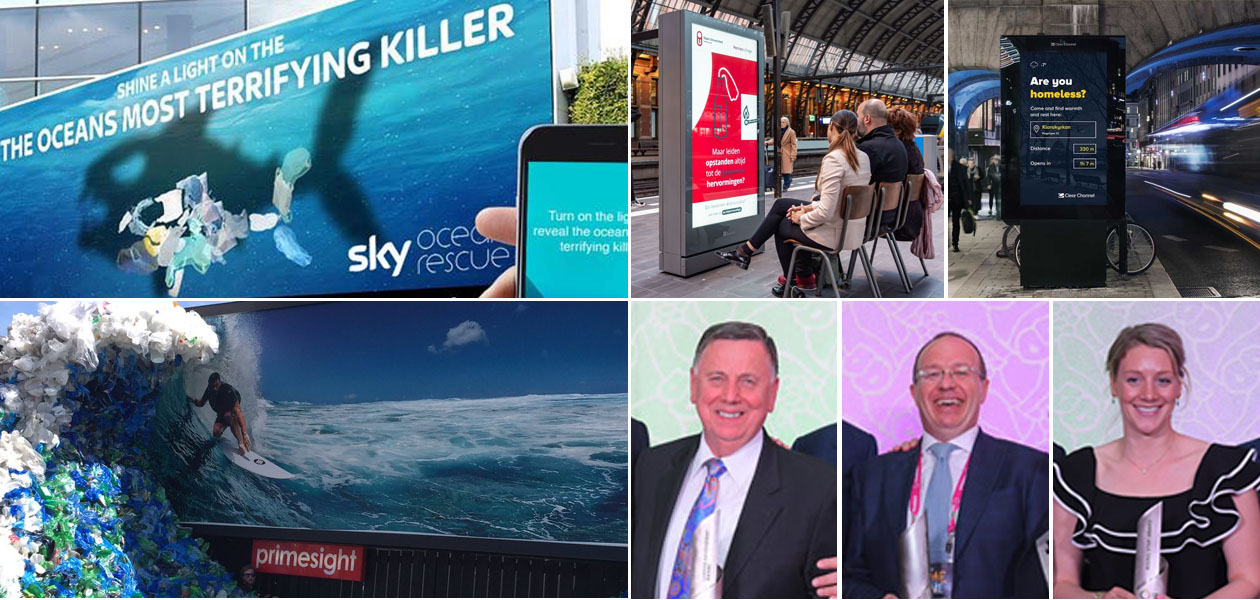 The WOO Awards Toronto 2022 - Your chance to showcase Excellence in OOH - ENTRIES CLOSE IN A WEEK
Take your chance to showcase excellence in OOH by entering tthe WOO Awards which will be presented at the prestigious Gala Dinner at the Toronto Congress May 25-27. Nominations from members need to be in by the closing date of March 31st.
Read and Enter »
OPINIONS
How marketers can amplify campaign impact by marrying CTV and DOOH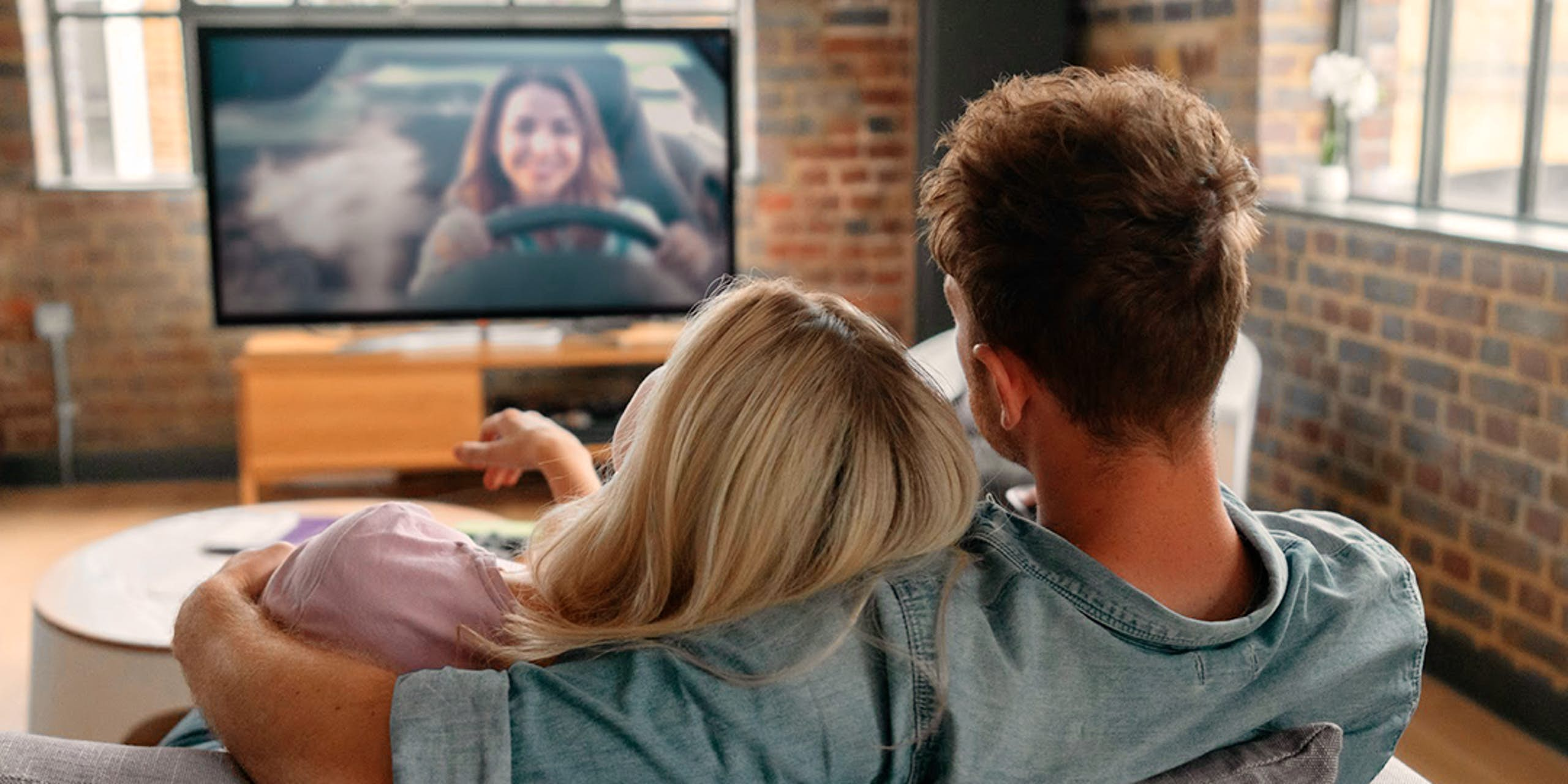 Marketers are eager to connect with consumers across the entire shopping journey and are always looking for newer, smarter ways to meet their objectives. Through channels like connected TV (CTV) and digital out-of-home (DOOH), brands and agencies can implement strategic campaign tactics that are highly targeted while still achieving mass scale.
Read »
8 tips to consider when selecting OOH target markets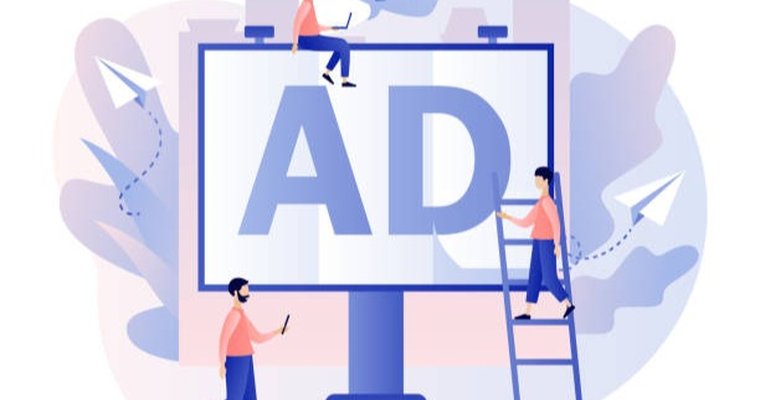 Selecting target and test markets can be a challenge and becomes especially tricky when planning out-of-home advertising campaigns in regions you're not familiar with. Fortunately, thanks to OOH advertising buying tools, marketers can zero in on specific markets nationwide.
Read »
Dear Men: Don't celebrate us during Women's History month - join us
When March rolls around, we're inundated with articles from women honoring those who shattered glass ceilings and bucked tradition to pave the way for future generations. Such tributes are inspiring but aren't enough.
Read »
ENVIRONMENT AND SUSTAINABILITY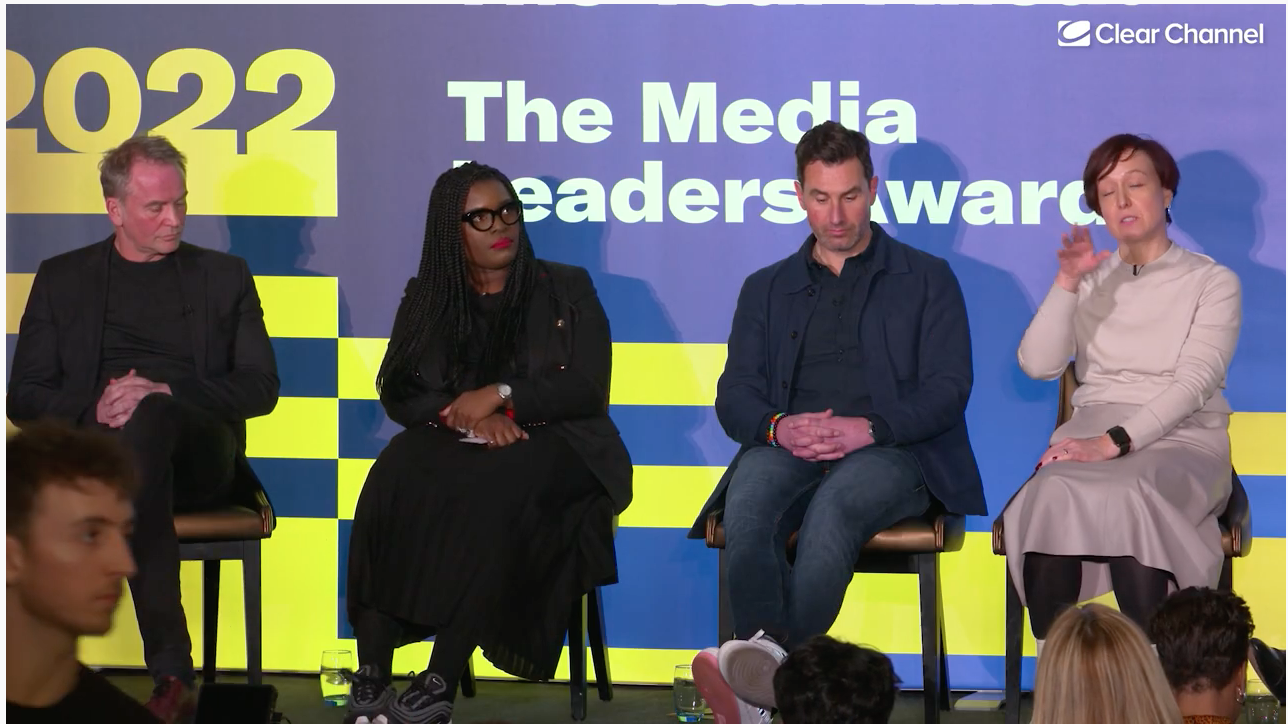 Clear Channel at Mediatel's The Year Ahead: OOH as a sustainable channel
The Media Leader put the following questions to our delegates:
• To what extent are advertisers demanding that vendors/suppliers/partners supply carbon reduction plans + how will this develop in 2022 as a trend?
• How are OOH media becoming more sustainable?
WATCH HERE »
International Recycling Day: JCDecaux's actions to promote the implementation of an eco-responsible approach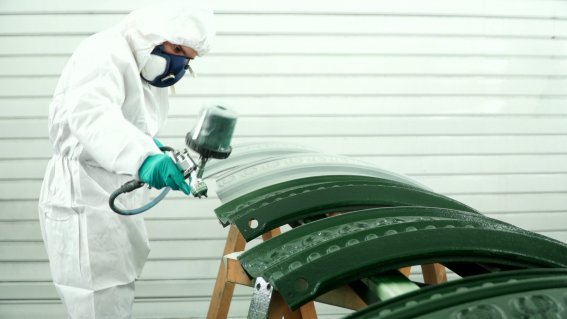 At JCDecaux, we have considered these topics since our creation in 1964 and in 2014, through our first Sustainable Development Strategy, we formalised several priorities related to the management of our other impacts, including resources consumption and waste management.
Read »
Six environmental charities to share £2 million Ocean advertising space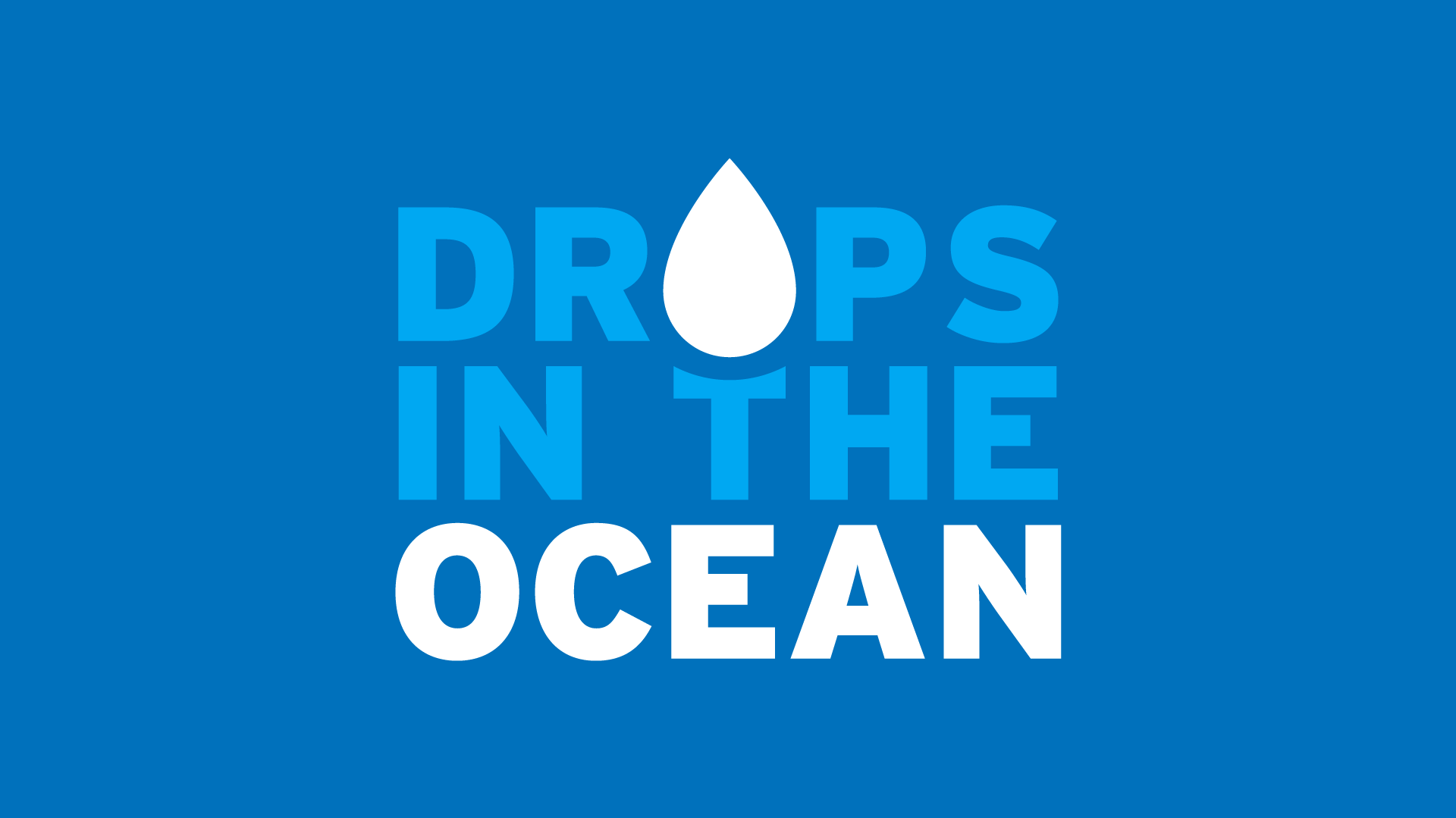 Six environmental charities which are combatting climate change, deforestation and marine pollution will benefit from advertising space worth £2 million under a new scheme established by Ocean.
Read »
Soofa Enhances its Solar-Powered Digital Platform, Unveiling a Refreshed Screen Design and New Capabilities for Cities
Building on the company's rapid expansion in 2021, today Soofa announced a major set of design improvements and new capabilities to its solar-powered digital platform for smart cities.
The company's U.S. reach tripled in 2021 and the Soofa platform is now used by city and municipal partners in 41 cities across 15 states. Soofa's solar-powered digital platform is used by an increasing number of local governments to share hyperlocal information quickly and in real-time via Soofa Signs.
Read »
DATA AND MEASUREMENT
How multi-layered data is helping realize the full potential of OOH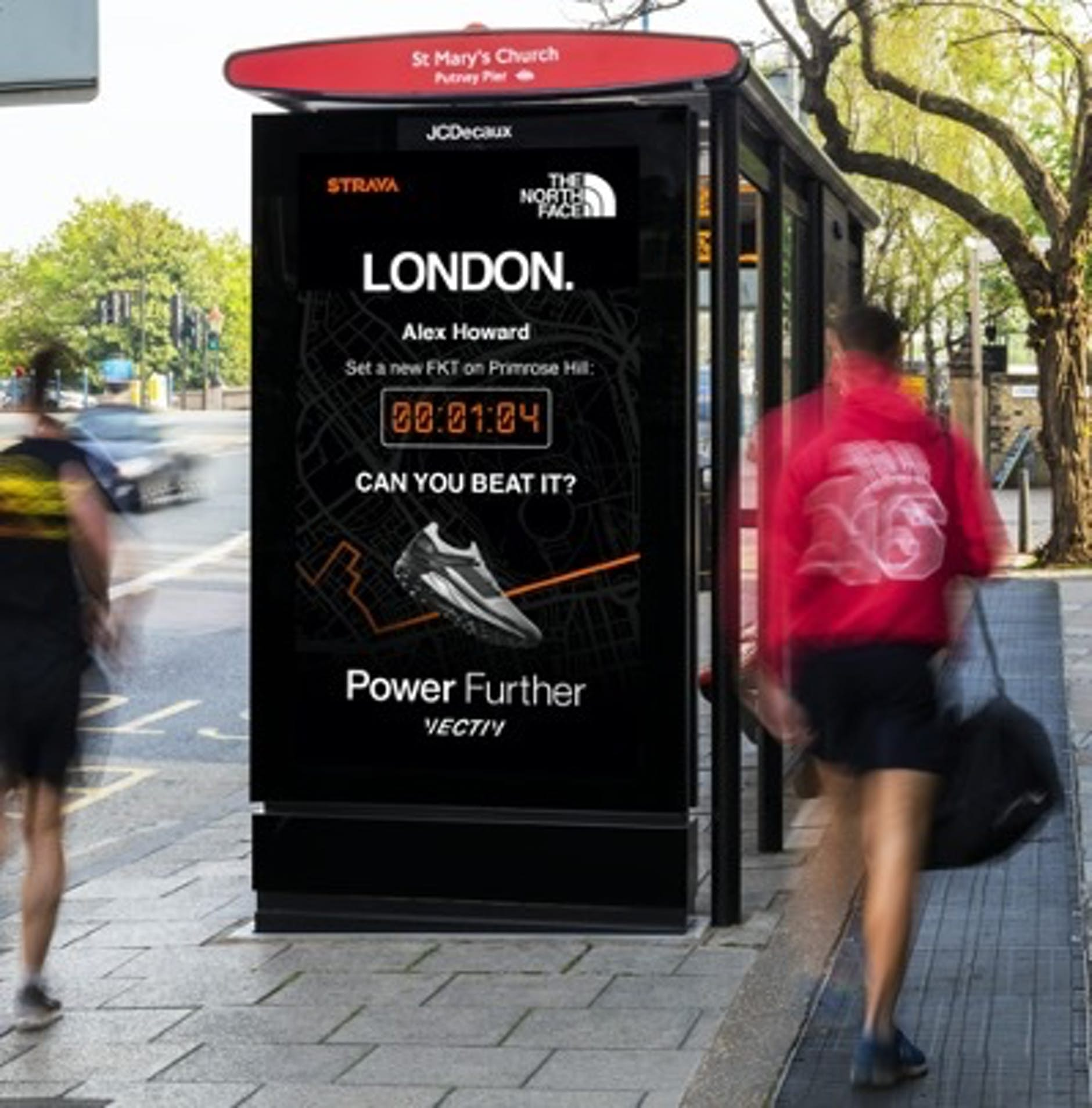 Talk to any marketer navigating the changing rules of digital advertising right now and the word 'contextual' is bound to come up. And while it's a hot topic that's experiencing a resurgence in online circles, it's something that one of the oldest media channels – OOH– has consistently functioned around for years.
Read »
Brendon Cook joins Beatgrid board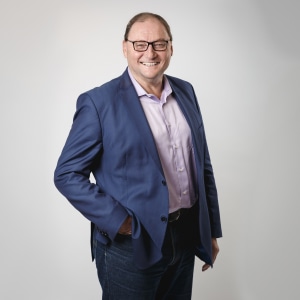 Brendon Cook, the founder and former CEO of oOh!media, has joined the board of directors of cross-media advertising measurement adtech Beatgrids. Daniel Tjondronegoro, co-founder of Beatgrid: "Brendon is one of the most knowledgeable leaders in media trading measurement.
Read »
Ströer presents future-proof targeting for digital OOH campaigns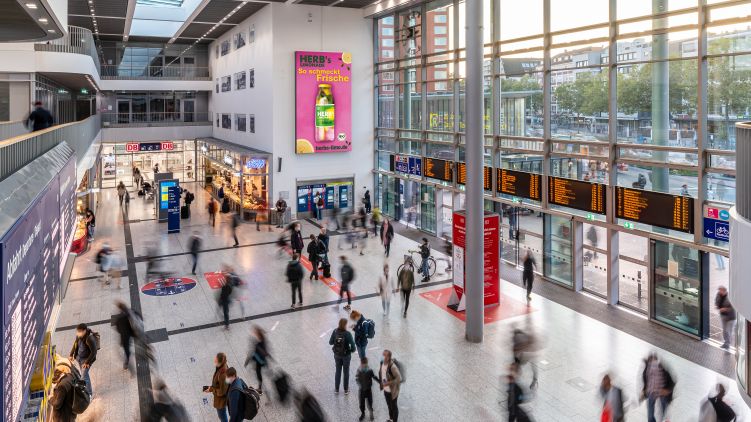 With the innovative combination of socio-demographic data (age & gender) with behavioural data, Ströer is now targeting outdoor advertising campaigns even more effectively.
Read »
PROGRAMMATIC AND AUTOMATION
Top 4 things brand marketers need to know about programmatic OOH ads in 2022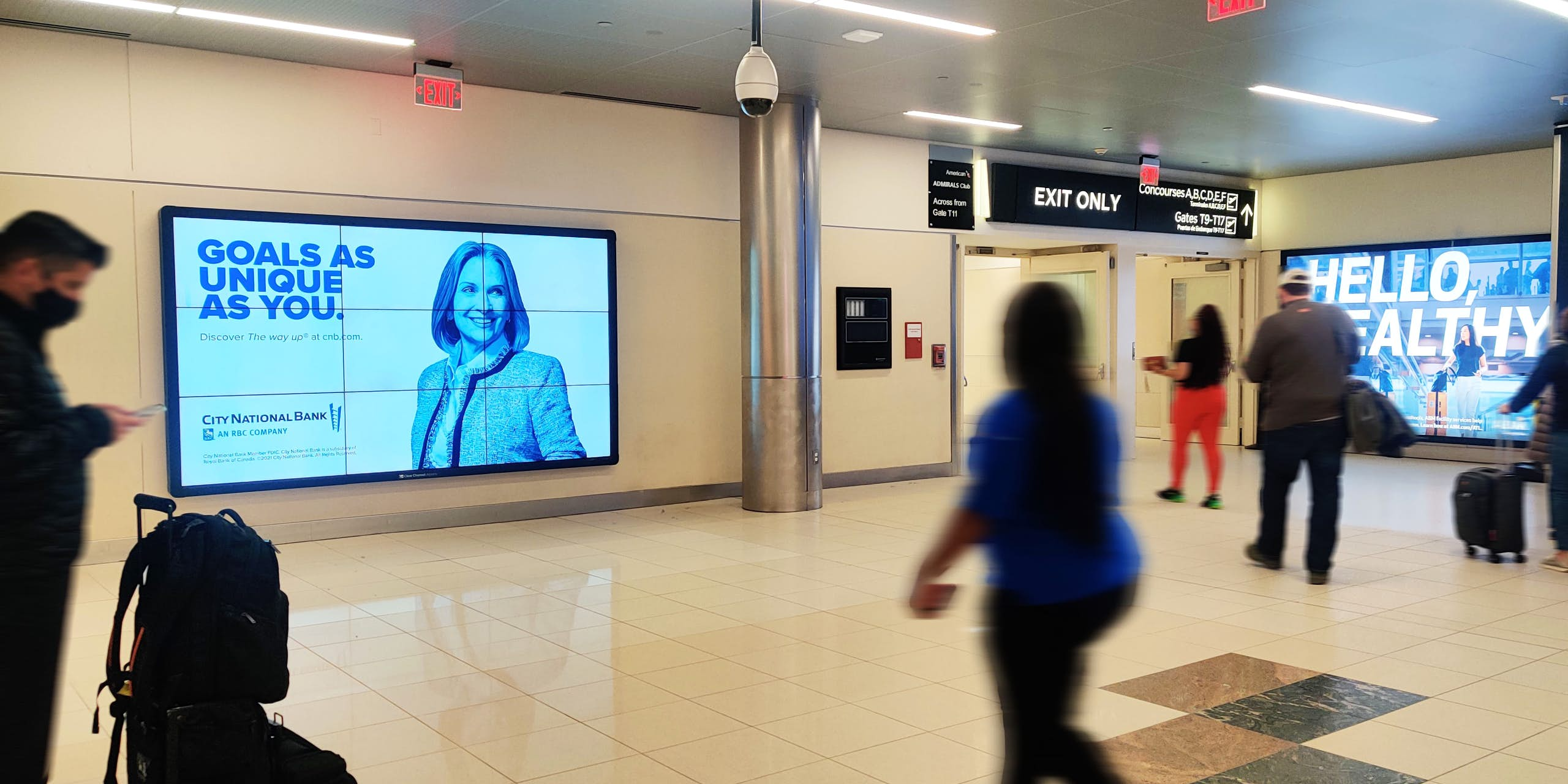 While 2022 entered with its share of challenges, I believe it's safe to say we're all looking forward to the positivity this year will bring with the anticipation of life returning to normal – or at least our next normal. What's been exciting, too, is a range of innovative solutions around programmatic digital OOH (pDOOH).
Read »
Bringing true automation to the billboard
Technology has meant that advertisers now have the ability to target, measure, and deliver an impactful message more effectively, bringing the digital OOH (DOOH) world more in line with online advertising. And yet, the OOH industry is still falling short of fully embracing this technology, and creating the most efficient landscape that it possibly can.
Read »
Let's Talk Programmatic DOOH: Insights from Pladway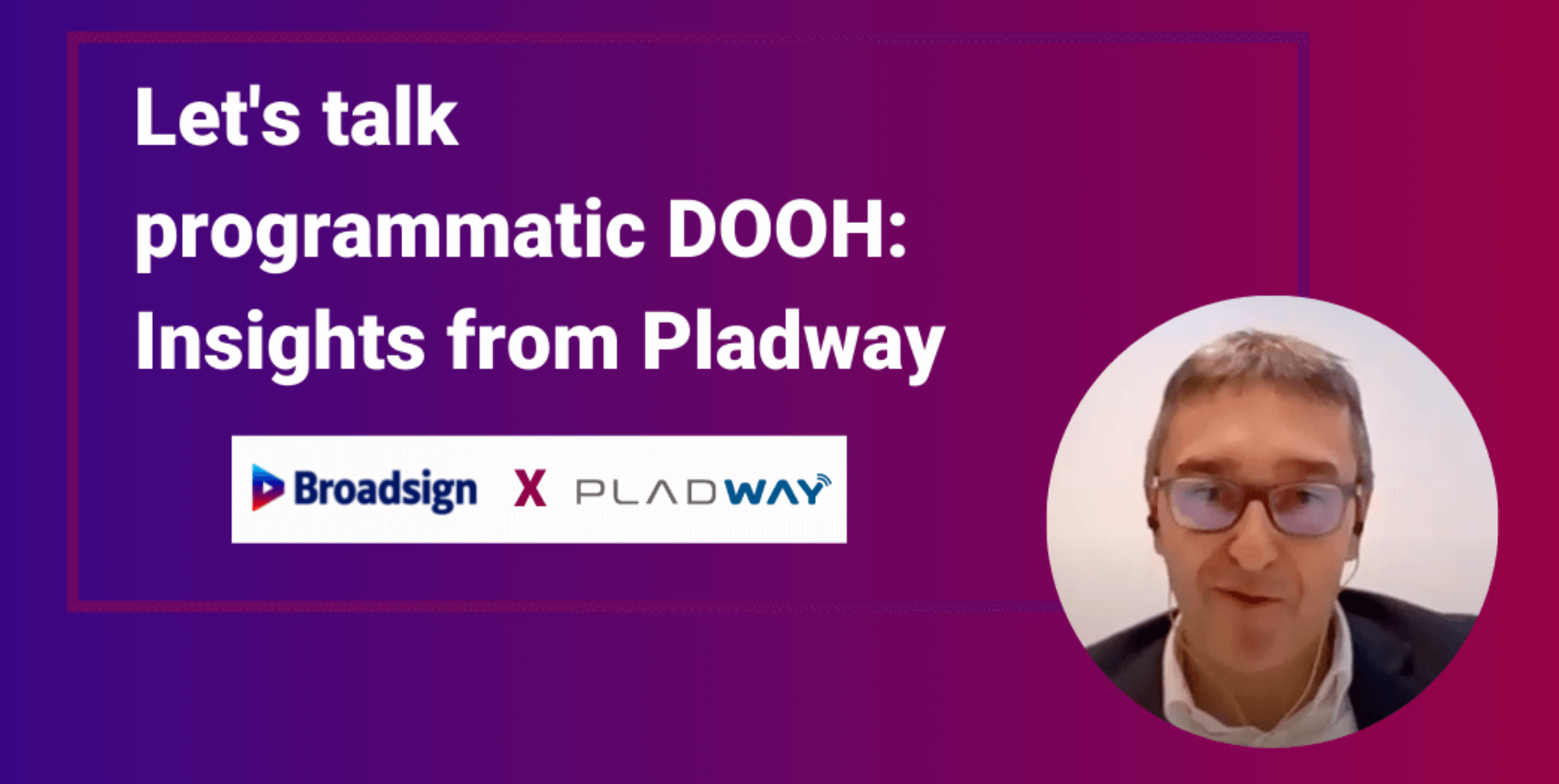 A first of its kind in the Italian advertising space, the Pladway DOOH platform helped expand programmatic media trading from online to out-of-home advertising. We spoke with Marco Orlandi, CEO of Pladway to get his insights on programmatic DOOH (pDOOH) trends, omnichannel media strategies, DOOH measurement, and more.
WATCH INTERVIEW »
Talon Outdoor and VIOOH Partner to Expand Digital Out of Home Capabilities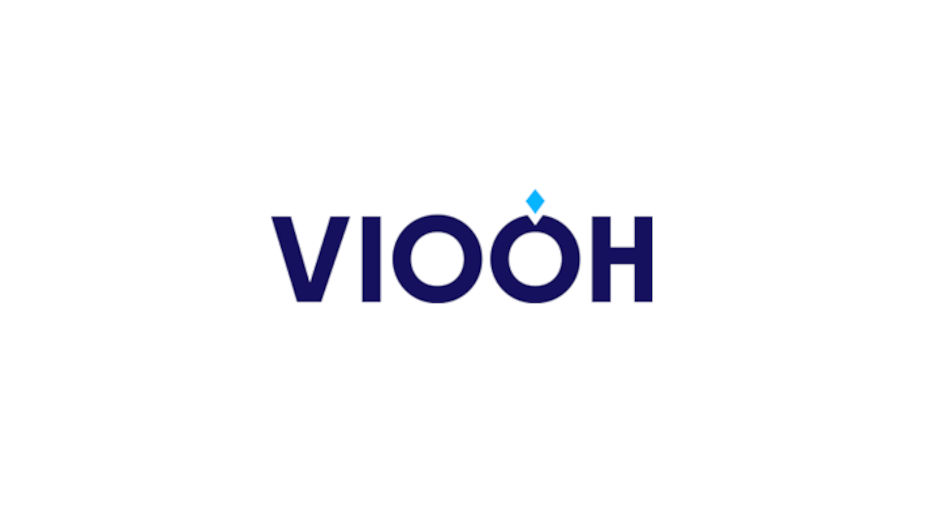 Out of Home (OOH) media specialists Talon Outdoor and the leading global digital OOH marketplace, VIOOH form strategic partnership to enable Talon's clients to activate smart, dynamic DOOH campaigns.
Read »
CREATIVITY
Clinch Partners with OUTFRONT to Bring First-to-Market Creative Personalization Suite to Digital Out-of-Home

Clinch, the "Personalization Everywhere" company that leads the industry in AI-driven omnichannel personalization and dynamic ad-serving, today announced it has partnered with OUTFRONT Media Inc. (NYSE:OUT) as its dynamic creative optimization (DCO) partner.
Read »
CAMPAIGNS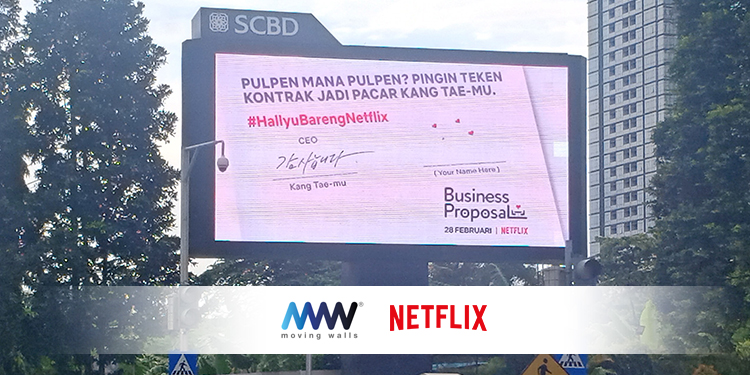 Moving Walls Indonesia Leverages Contextual DOOH to Promote Netflix's Hallyu Show 'Forecasting Love & Weather'
Netflix, the global entertainment streaming service used contextual Digital Out of Home (DOOH) to promote their latest original Korean shows themed #HallyuBarengNetflix in Indonesia.
Read »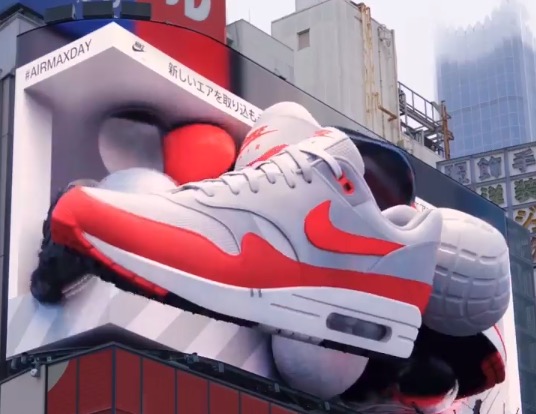 Nike Delivers one of the best 3D Illusion pieces yet seen on big DOOH Billboard
This is a particularly good piece of 3D creative – unsurprisingly from Nike, which understands the value of that – running now on a corner LED board in the buzzing Shinjuku district of Tokyo. It is celebrating the Nike AirMax and does a particularly good job of straddling the line of fun eye candy with product marketing.
Read and watch »
WOO GLOBAL DATABASE
The WOO global database holds all our information gathered on research, legislation, case studies and general industry data, organised by country. All documents are available for members to download in pdf format.