WOO NEWS
New Commercial Arts co-founder James Murphy is the latest confirmed speaker, at World Out of Home Organization European Forum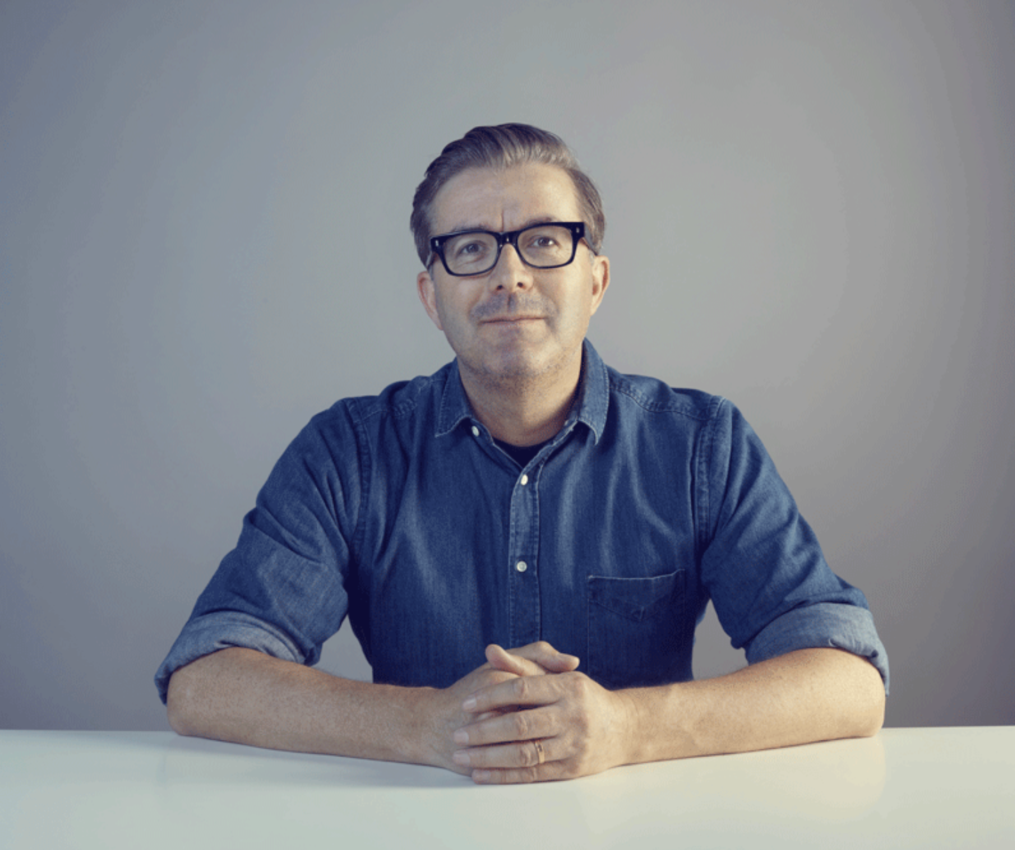 James Murphy, co-founder of creative agency New Commercial Arts and before that a co-founder and CEO of adam&eveDDB, will be one of the keynote speakers at the WOO European Forum. The virtual one-day event will be broadcast from London on May 18 and followed by an Asia Congress later in the year and Africa in early 2022.
Read »
INDUSTRY NEWS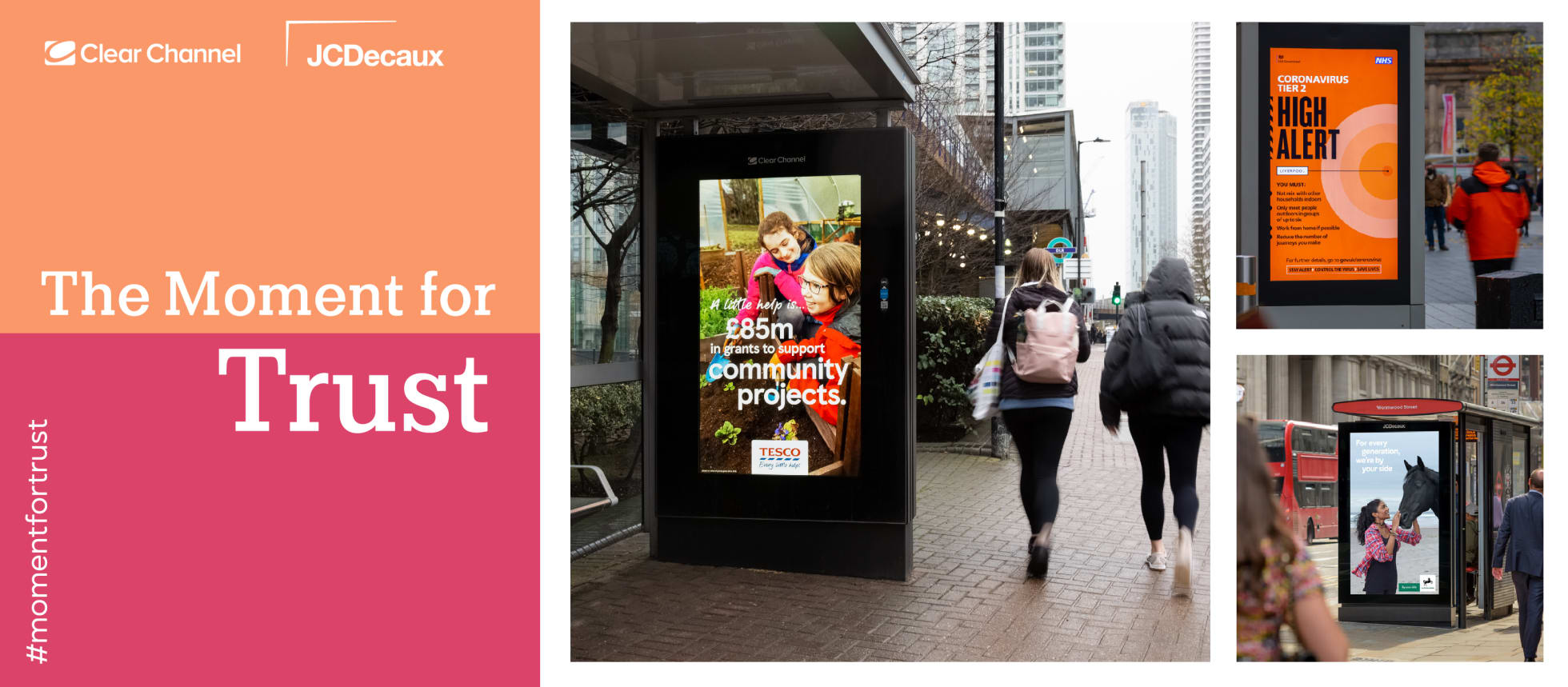 Quality trumps price and social responsibility in fight for consumer trust.
The top qualities that today's consumers are demanding from brands in the post-pandemic era have been revealed today by Clear Channel UK and JCDecaux UK, as they launch the findings of their new consumer confidence survey.

Read »
OPINIONS
The Final Word on 2020 Out of Home Advertising: Much to Grow On
You can sum up the full-year out of home advertising numbers for 2020 in four words: Could have been worse. There's not much you can say that about in 2020, a disaster of a year for everything from the concert industry to restaurants to politicians of all stripes.
Read »
Jack Myers and Anna Bager Discuss Out-of-Home Growth Opportunities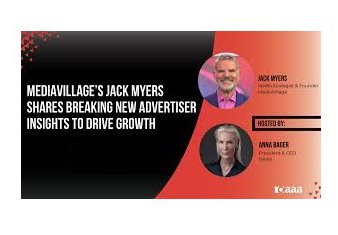 MediaVillage founder and media ecologist Jack Myers said, "Out-of-home is a perfect place for creative agencies to start looking for more creative approaches" in a conversation with Anna Bager, the president and CEO of the Out of Home Advertising Association of America (OAAA).
Read and watch »
Futurecast video interview Sergio Brodsky speaks with CEO at the Outdoor Media Association, Charmaine Moldrich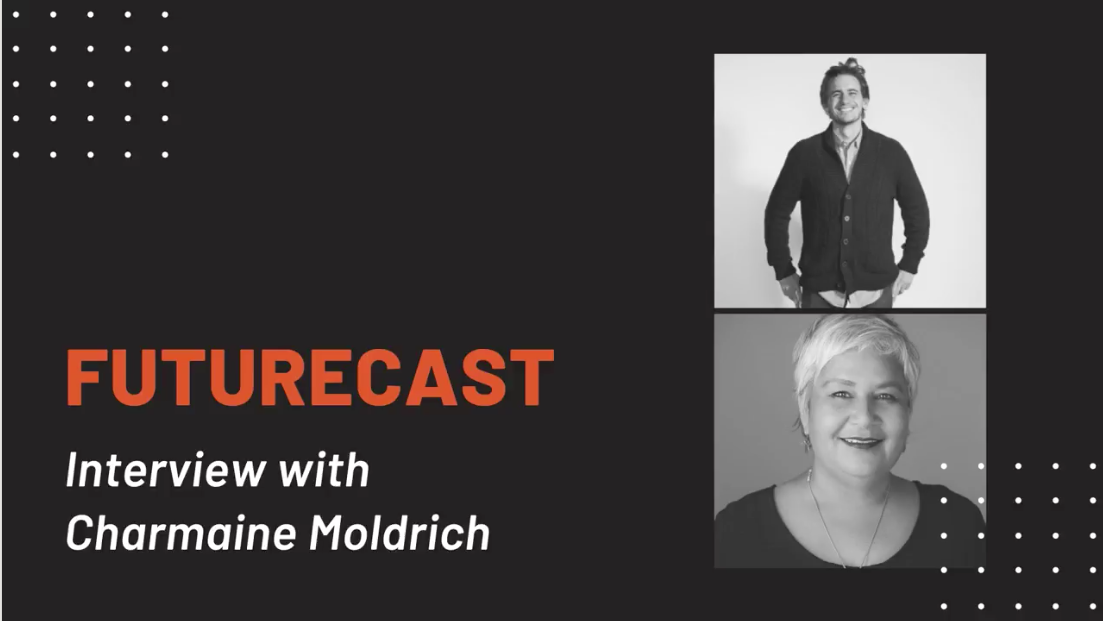 "The dystopian vision from movies like Minority Report are constantly brought to my attention, where advertising messages are beamed into people's minds, influencing their behaviour. I certainly hope that this does not happen and the way to avert the risk is to focus on OOH screens as vehicles to deliver utility to people, communities and the city.
Watch Video »
How OOH's Decline in 2020 Continues to Shape 2021 Recovery
Out-of-home (OOH) advertising in 2020 encountered declines that many could have predicted, but how our business rebounds over the next 6-12 months will determine, if any, the long-term Covid-19 effects on the industry.

Read »
COMPANY NEWS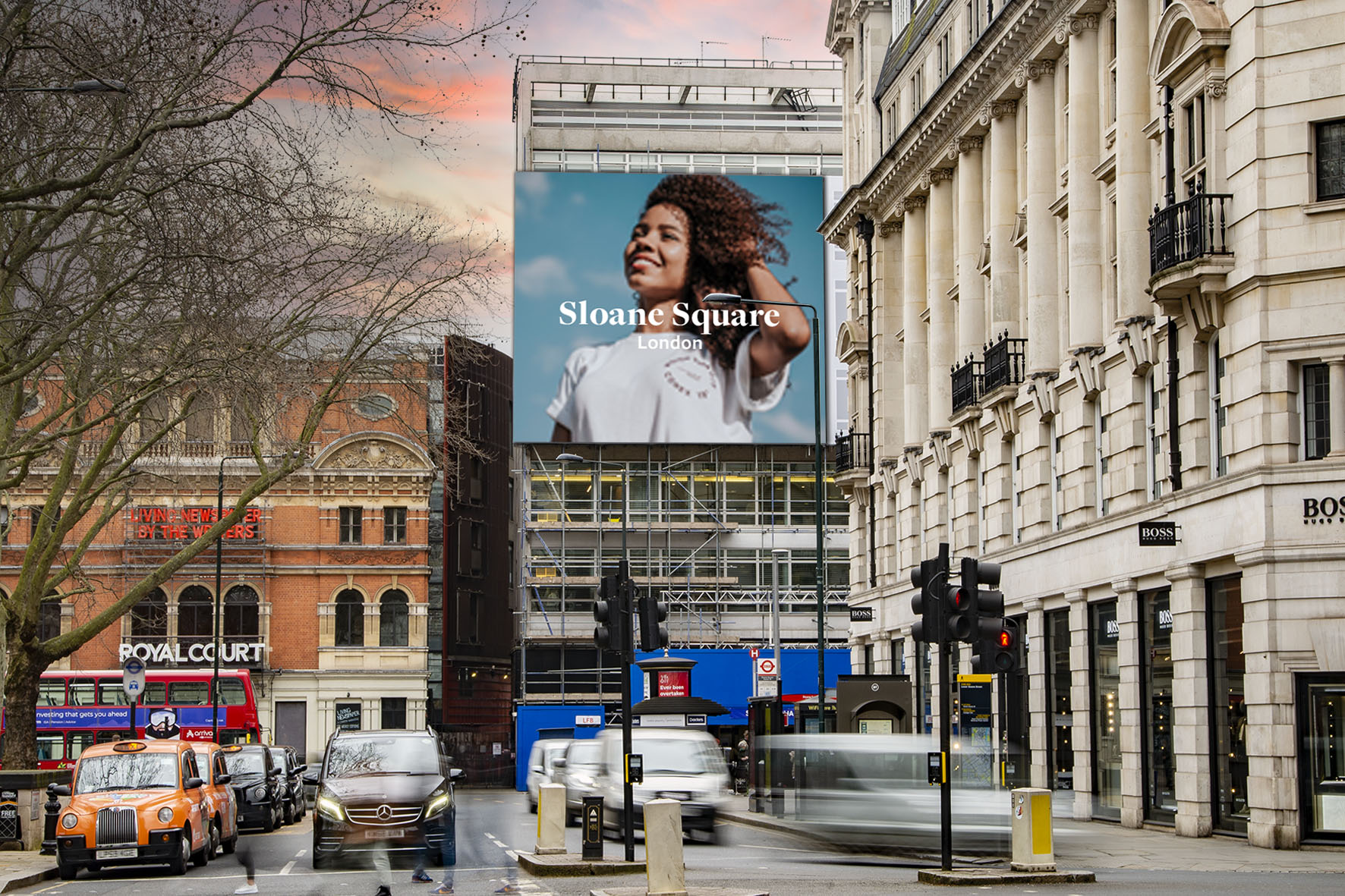 blowUP media UK launch their latest premium Giant Poster site in the heart of Sloane Square
blowUP media, a member of the Ströer Group, has pioneered the Giant Poster business in Europe over the past three decades by giving the world's biggest brands the opportunity to reach their audience with big, bold, compelling advertising messages.
Read »
ENVIRONMENT AND SUSTAINABILITY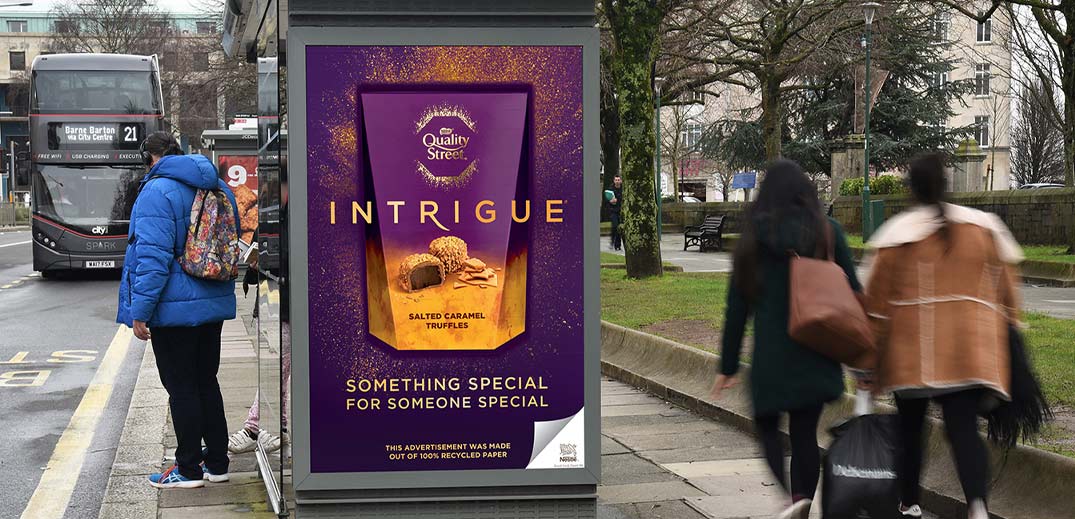 Nestlé is the first UK advertiser to use recycled paper in OOH advertising
Nestlé UK&I has announced it will use 100% recycled paper for its outdoor 6-sheet paper-based advertising campaigns for 2021.
As part of a joint commitment between Nestlé and Posterscope, to improve sustainability in out of home advertising, all 6 sheet paper posters will use green printing techniques on 100% recycled paper.
Read »
PROGRAMMATIC AND AUTOMATION
Stroer Extends Partnership with Hivestack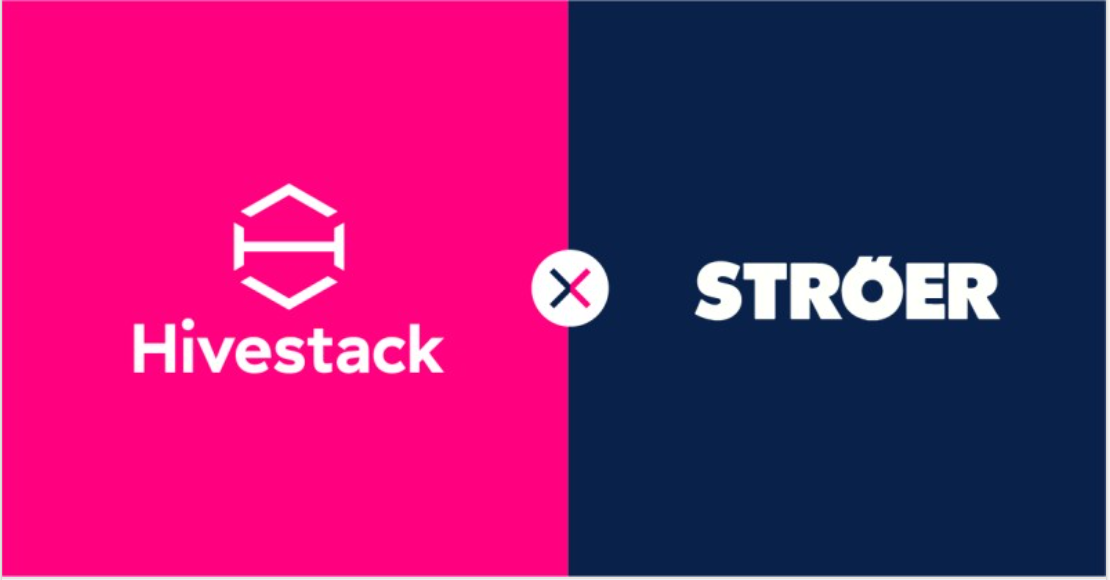 Hivestack, one of the world's leading programmatic digital out-of-home (DOOH) adtech companies, and Ströer Group, the leading German provider of out-of-home media (OOH), have extended their partnership.
Read »
Verve Group Expands Internationally With Launch of Operations in Japan
Verve Group, a global brand performance ad platform connecting brands and publishers to people in real time, has launched operations in Japan, appointing Suguru Aida to the role of Head of Japan as part of its international growth strategy.
Read »
Outfront Media Adopts Broadsign As DOOH Ad Management Platform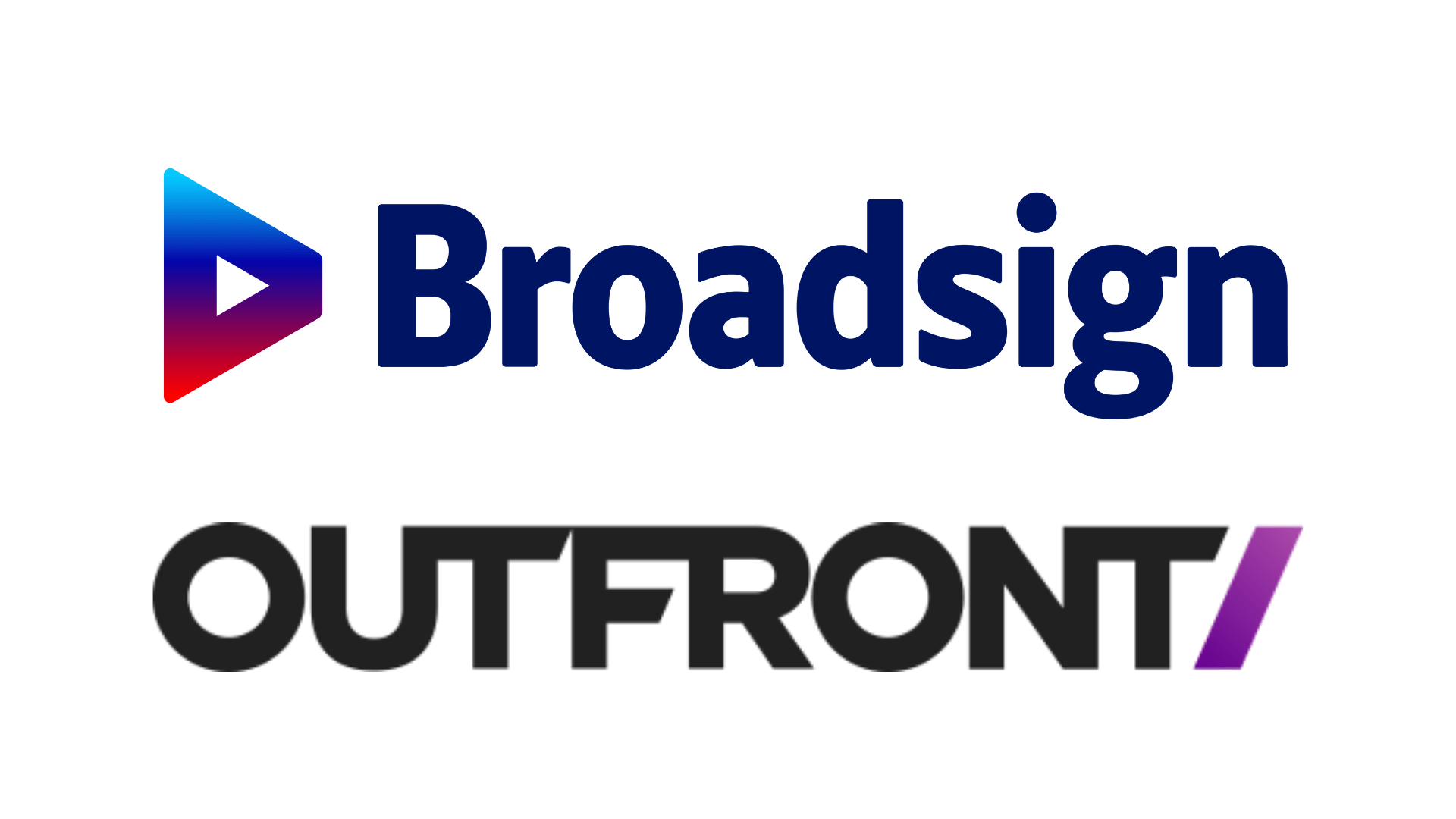 Montreal-based Broadsign works with many of the top DOOH media companies in North America and Europe, like JCDecaux, and the company has announced Outfront Media is now using the Broadsign Direct inventory and sales management system, as well as the CMS.
Read »
JCDecaux unveils programmatic for all its digital inventory
Outdoor media specialist JCDecaux unveiled its programmatic offering today, across 100% of its digital inventory in Australia. JCDecaux's sees programmatic making up 2% to 4% of its digital revenues in 2021 and 15% by 2023.
Read »
Verizon Media Deal Expands Addressable DOOH Inventory Reach Across N.A.
Verizon Media has announced that its demand-side platform can now offer advertisers access to all addressable, programmatic digital out-of-home inventory in the U.S., and extended access into Canada.
Read »
Getting The Most Out Of Programmatic Digital Out-Of-Home
Chi Lo is the director of accounts Australia & new Zealand at The Trade Desk. Here, he explains how advertisers can successfully implement programmatic digital out-of-home in their marketing campaigns.
Read »
Why programmatic DOOH is now a must
The past year has served to confirm the importance of digital channels as marketers attempt to understand and respond to consumers' ever-evolving behaviors. This in turn has accelerated the technological currents already in motion in out-of-home. Now, we ask, where does programmatic DOOH go from here?
Sign up to webinar »
CAMPAIGNS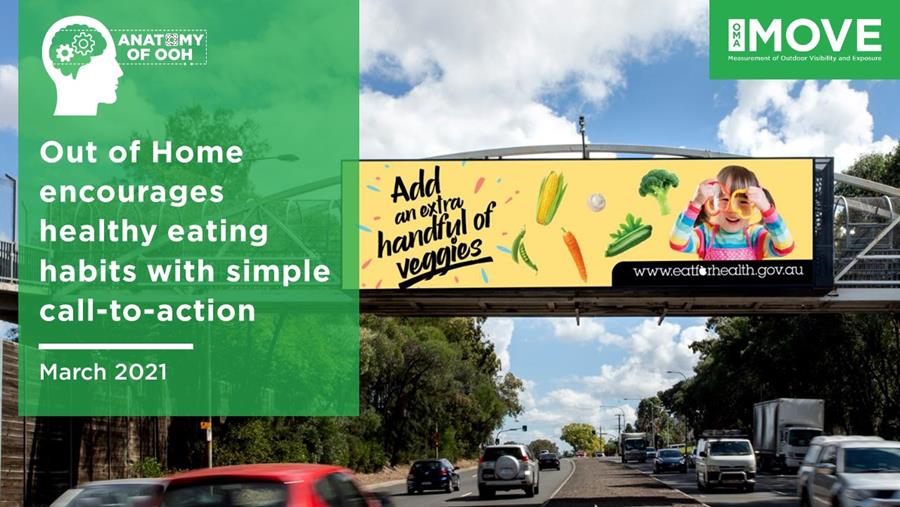 Add a handful of Outdoor
In this month's Anatomy of Out of Home, we demonstrate that Outdoor advertising can encourage healthy eating habits, by inspiring Australians with a simple message —#addveggies.
Read »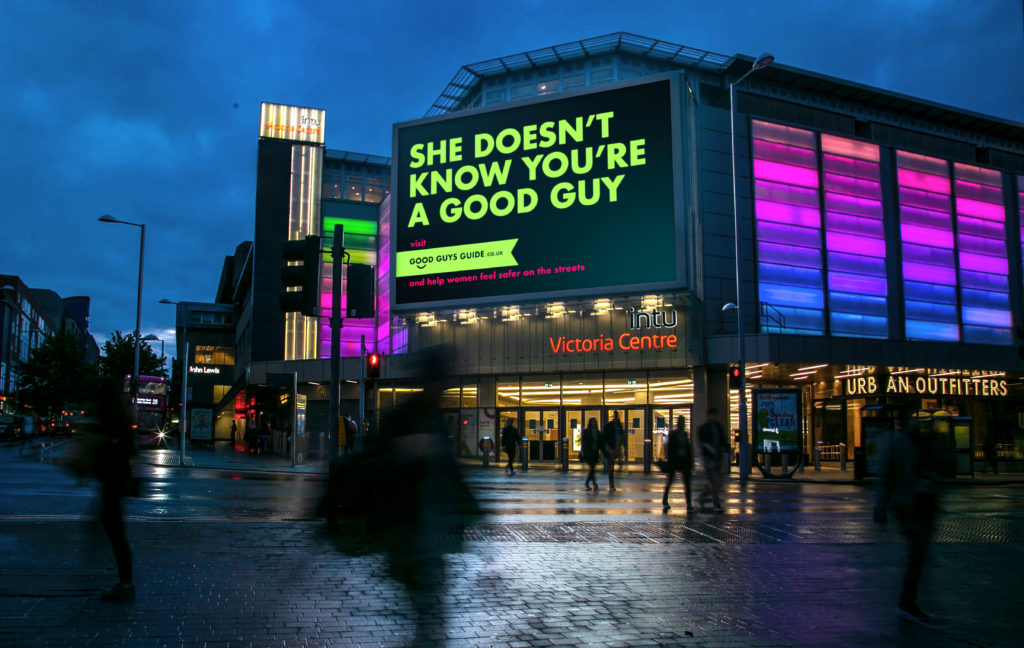 M&C Saatchi launches The Good Guys Guide to help women feel safer on the streets
Creative agency M&C Saatchi has launched the Good Guys Guide, a set of simple rules for men to follow in order to make women feel safer on the streets. Ocean has provided high profile outdoor media spaces to support the campaign
Read »
DATA AND MEASUREMENT
Out of Home a Bargain Compared to Other Forms of Media
Out of Home is still a great value versus other forms of media. Here's a chart from the PJ Solomon March 2021 Media monthly which compares the CPM (cost per thousand views) of out of home versus media and online advertising.
Read »
Wireless Value to boost Out of Home Measurement in Nigeria
The Nigerian Out of Home advertising industry like in other markets of the world cannot afford to play down the importance of audience measurement much as other media.
Read »
OOH Ad Spend in Russia 2020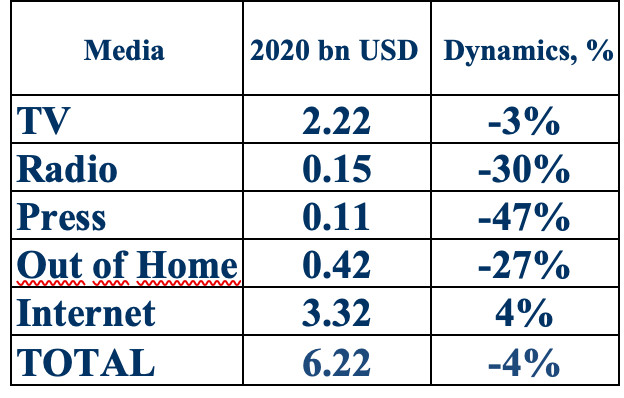 Last week the Expert commission of the ACAR (Association of the Communicative Agencies in Russia) released the ad market figures in Russia in 2020.
Read »
WOO GLOBAL DATABASE
The WOO global database holds all our information gathered on research, legislation, case studies and general industry data, organised by country. All documents are available for members to download in pdf format.