WOO NEWS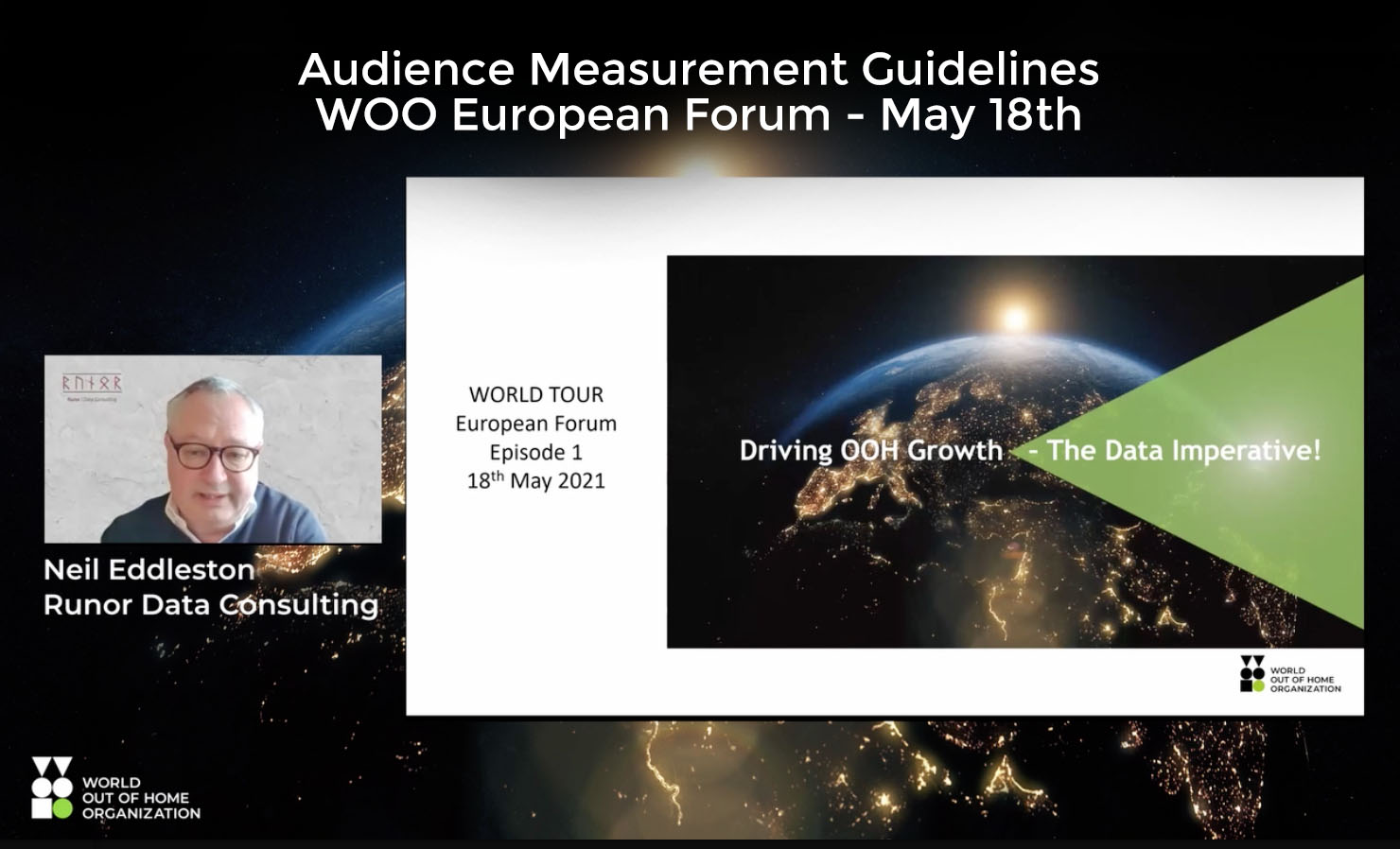 World Out of Home Organization to unveil new audience measurement guidelines initiative European Forum - May 18th
Audience delivery is critical for the development and trading of all media with credible, transparent and accountable measurement needed by advertisers, buyers and sellers alike. Accordingly, the World Out of Home Organization is to unveil "Creating Global Guidelines for Out Of Home Audience Measurement" at its European Forum on May 18.

Read »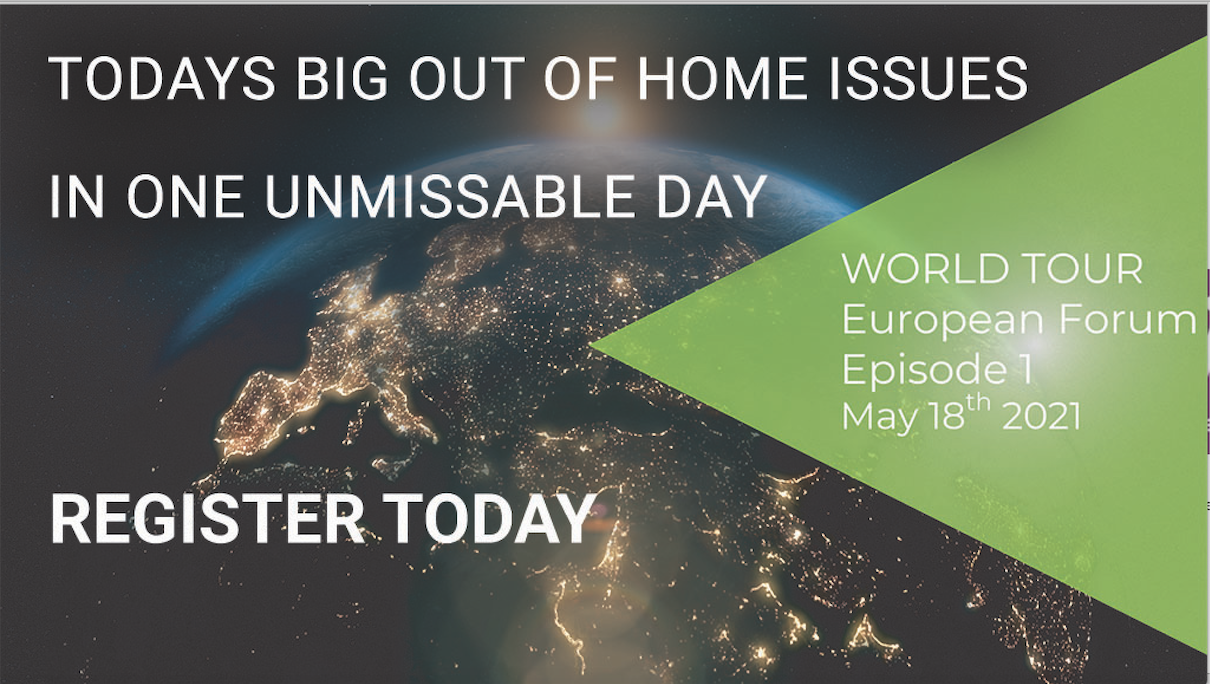 WOO European Forum: Today's big Out of Home issues in one unmissable day
The role of OOH in a world dominated by ecommerce; OOH creativity that sells, maximising mobile, the future for programmatic, how will a carbon neutral WPP impact media owners? Plus how can OOH practitioners align with modern moves in diversity and sustainability?
FULL PROGRAMME AND REGISTRATION LINK »
OPINIONS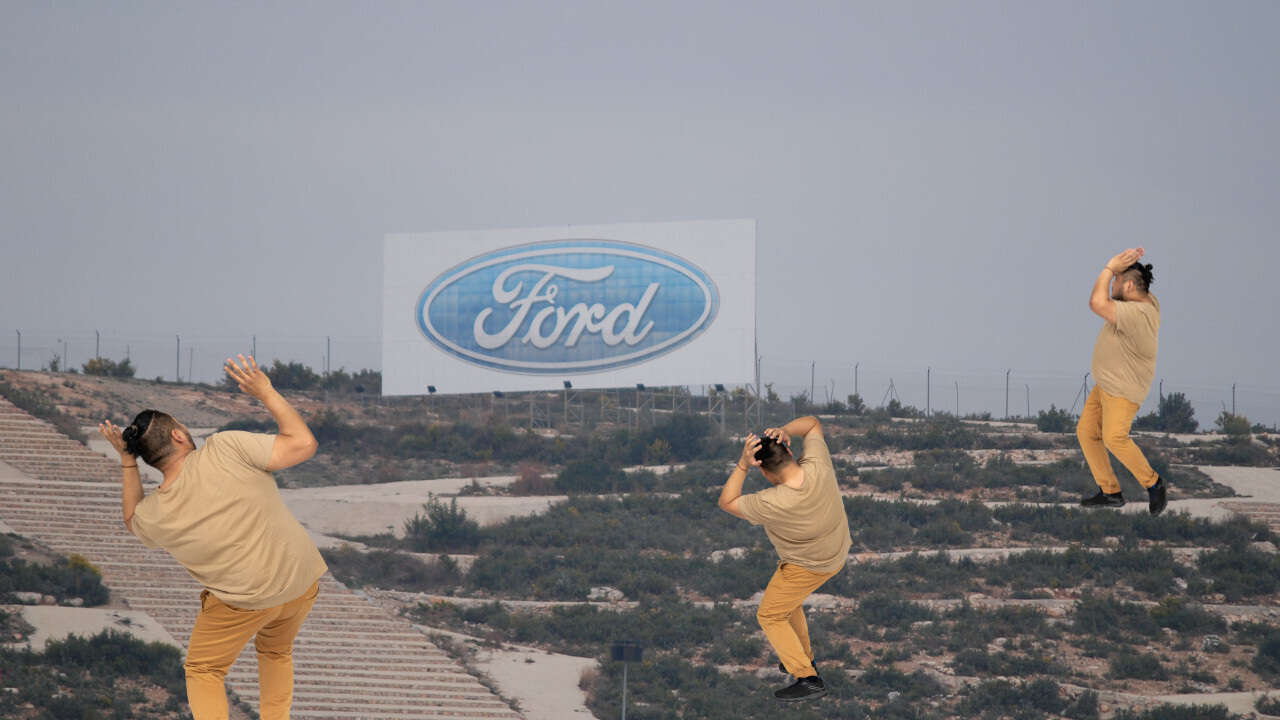 Ford's new in-car advertising patent is what hell looks like
Street sign sensing tech is becoming increasingly common on modern cars, and it's a useful safety feature that can be used to keep drivers aware of speed limits and other restrictions. But Ford's latest patent suggests that it wants to use that technology to make money. Shameless capitalists.
Read »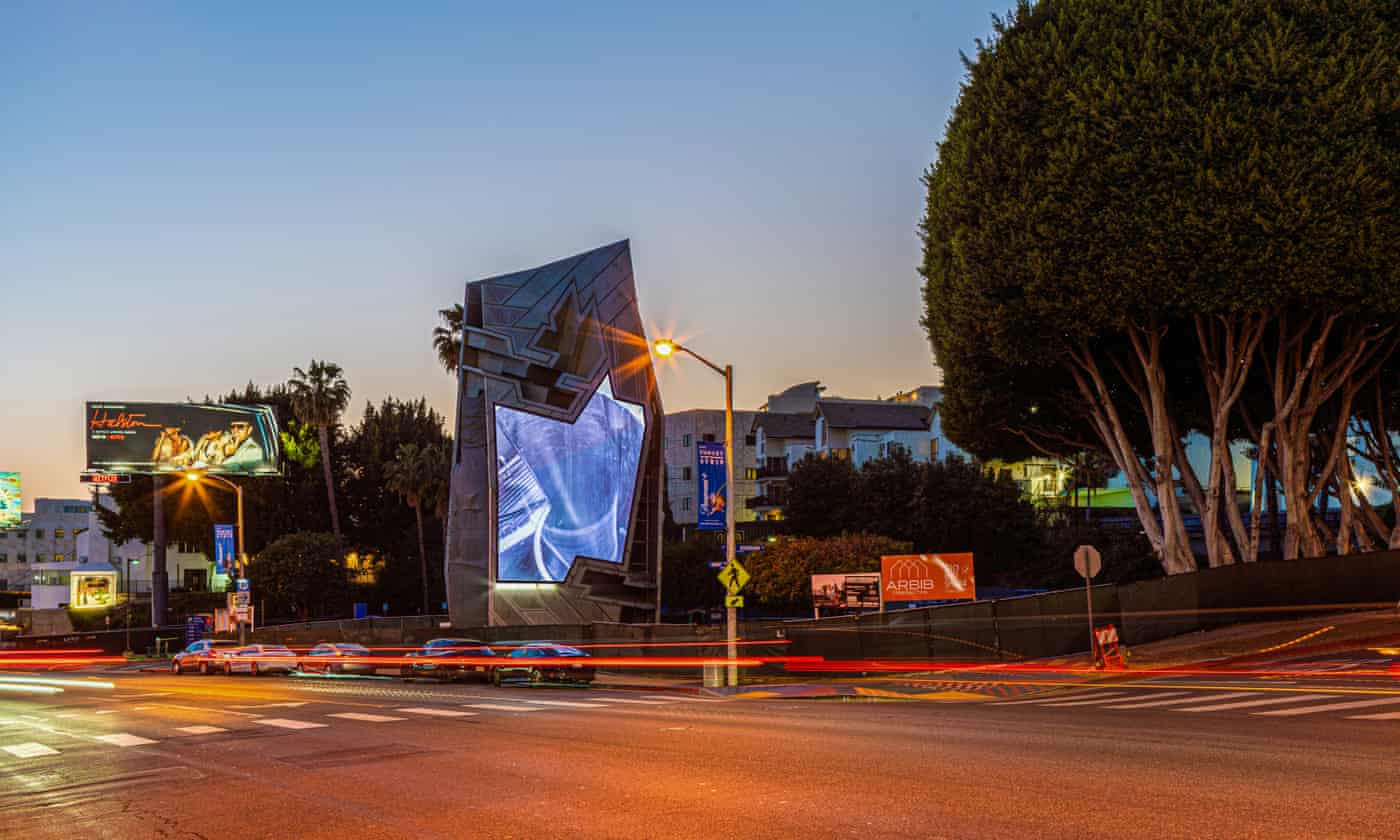 ''This is exciting for artists': is this project the future of billboards?
Sunset Spectacular, a 64ft-tall sculptural billboard at 8775 Sunset Boulevard is the pilot project for the program's mission to move beyond simply placing artworks in a traditional billboard. "We shared a vision with the city to reinvent what the billboard could be."
Read »
From profit to purpose: How Covid helped an outdoor media owner find its 'why'
This past year has disrupted just about every facet of life as we know it. But with crisis often pre-empting much-needed change, it has also brought with it silver linings in many - even if occasionally disguised - forms.
Read »
The Great Return to the Outdoors
Out-of-home went through a transformative year in 2020 and things may never be the same – for the better! Find out what's shaping the OOH industry this year and how you can benefit.
Watch interview »
How Brands Can Drive Social Awareness With Out of Home Advertising
Amidst this digital weariness, however, is an opportunity to connect with people through out-of-home (OOH) advertising. As the world opens back up, companies can create OOH campaigns to capture people's attention in the physical world and connect with people about the causes they care about.
Read »
Consumers are Outdoors in Droves. Can Your Brand Keep Up and Connect with Them?
As our economy rebounds, Americans are rekindling their love affair with the great outdoors, air travel and familiar activities. They're quickly melding back into a mobile society that's constantly on the go.
read »
ASSOCIATIONS NEWS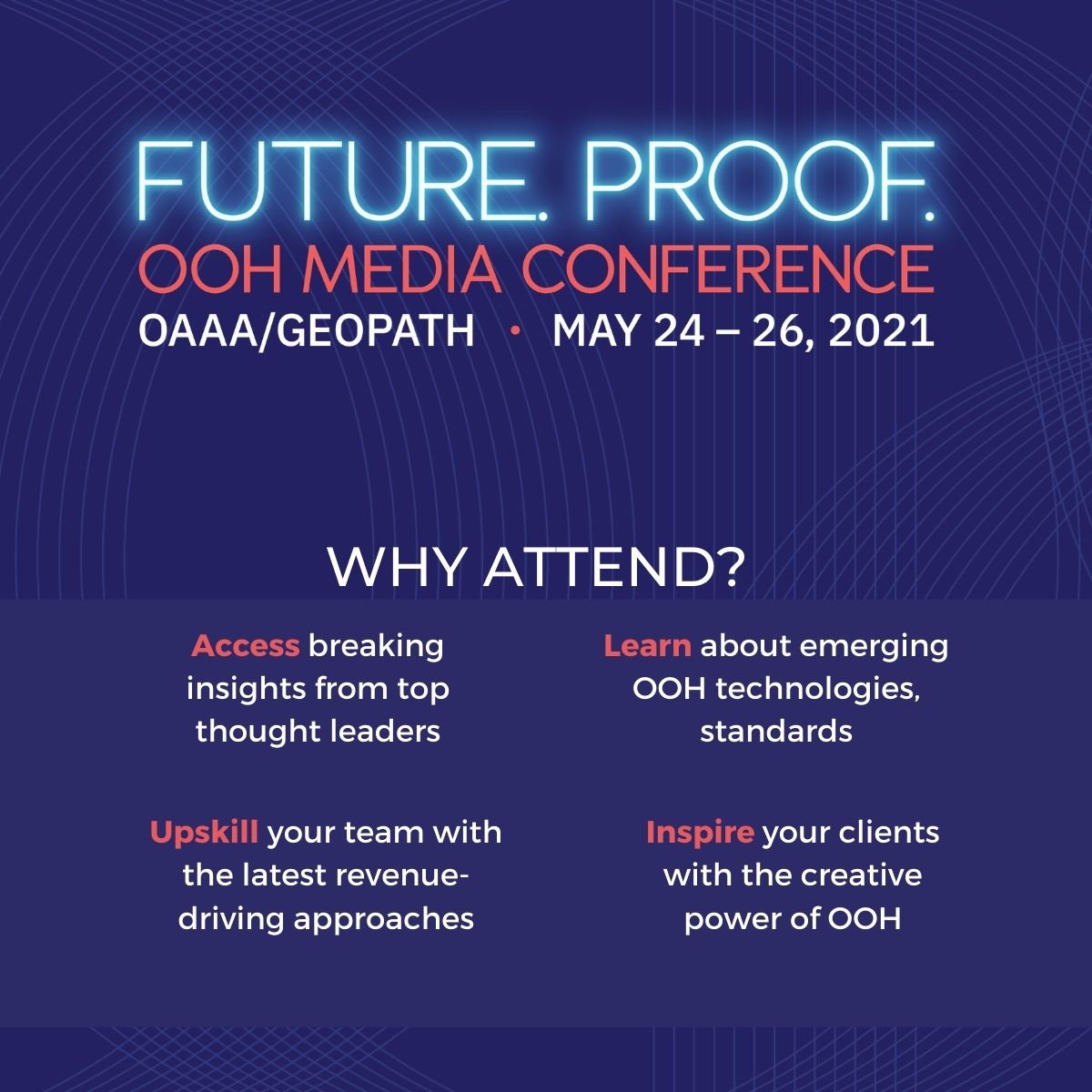 'Future Proof', the upcoming OAAA/Geopath OOH Media Conference taking place virtually on May 24-27
This year's conference will kick off an inaugural "OOH Week" starting with the 79th Annual OBIE Awards Show which honors the best creative in the industry.
The conference spans two days and includes blockbuster sessions featuring global brands like Citi CMO, Carla Hassan, McDonald's, Morgan Flately, Seven Seven Six's, Alexis Ohanian, and 50+ thought leaders, creatives, and media companies.
Read »
PROGRAMMATIC AND AUTOMATION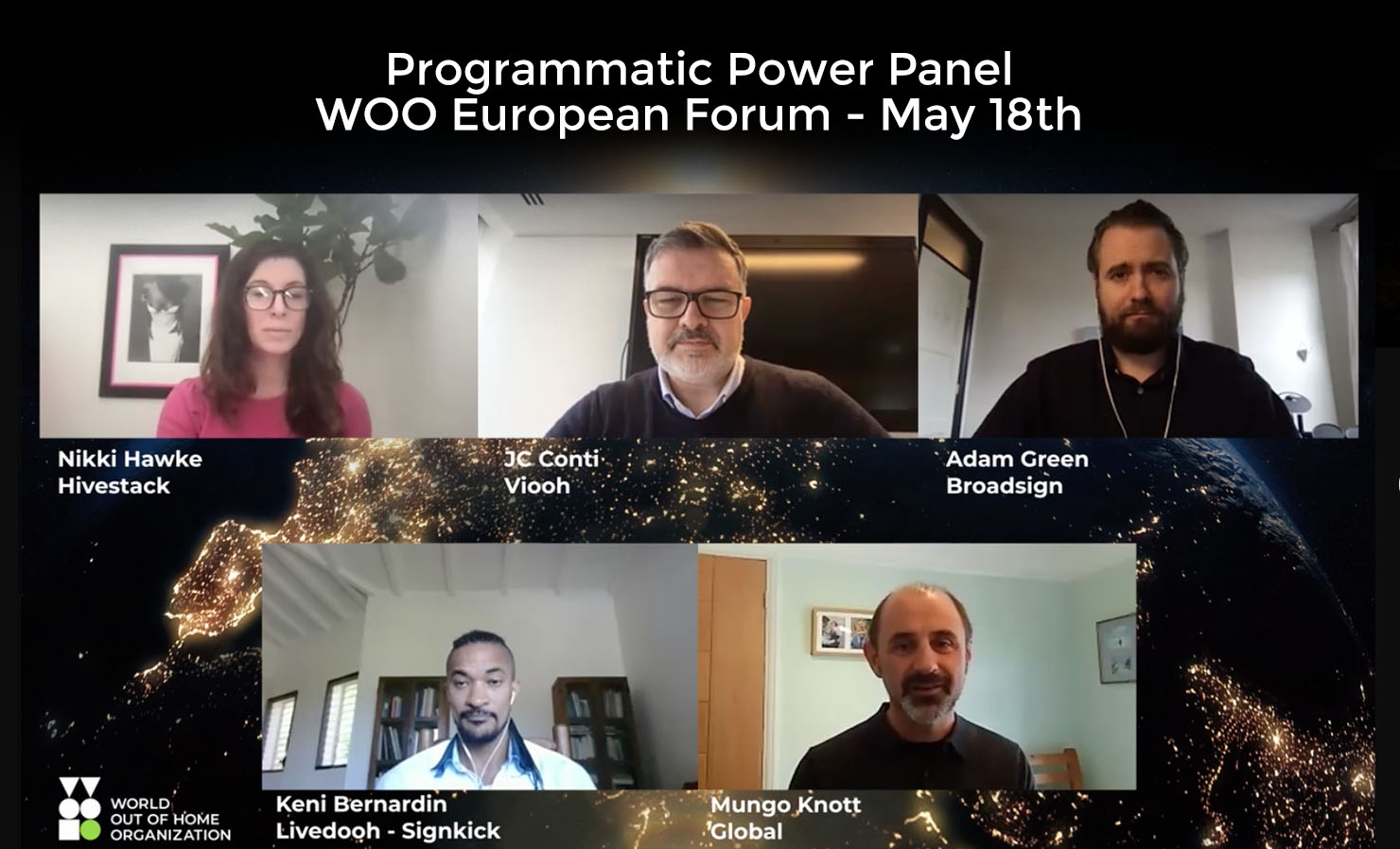 WOO European Forum May 18th - Join our Programmatic Power Panel moderated by Mungo Knott of Global Outdoor
Interested in programmatic OOH? Then tune into the World Out of Home's European Forum on the 18th May. Concluding the one-day virtual event will be the Programmatic Power Panel moderated by Mungo Knott, Commercial Platform and Product Director - Outdoor at UK media giant Global.
READ »
The Future of Digital Out of Home Advertising
In this episode of The Edge and Beyond, Shelby Skrhak discussed the past, present, and future of digital out of home (DOOH) advertising with Maroun Isaac of INTEL and Andreas Soupliotis of Hivestack.
Read »
Campaign Crash Course: How to maximise DOOH returns
Welcome back to Campaign Asia-Pacific's Crash Course learning series, Lessons will cover the breadth of the marcomms industry, including technology, creative, media, strategy, leadership, diversity and inclusion and more.
Watch Video »
DATA AND MEASUREMENT
Measurement Standards Finally Come To Digital Out of Home Advertising
Rebound aside, there's another challenge that has perennially plagued the DOOH industry: the fact that there's never been a single accepted standard to measure exposure to digital out-of-home media. Attribution providers have tried to develop solutions, but their efforts have faltered without industry specs to guide them.
Read »
Quividi upgrades Vidireports with richer footfall data
Quividi, a leading audience & campaign intelligence platform for DOOH & Digital Signage, has released a new upgrade of its breakthrough audience measurement platform, VidiReports.
Read »
US out of home revenue to jump in second quarter
How is the US out of home industry recovering from covid? Billboard Insider compiled this chart comparing the change in public company US out of home revenues over the past year against the change in US out of home industry revenues compiled by the OAAA.
READ »
CREATIVITY
First Creative Collection competition for 2021 sees the most entries in two years
The Outdoor Media Association's Creative Collection is a competition to acknowledge, celebrate, and reward the best Out of Home advertising campaigns in Australia. Congratulations to the winners!
Read »
CAMPAIGNS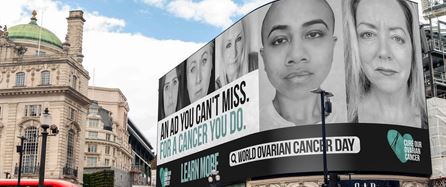 Digital signage giants back ovarian cancer project
JCDecaux and Ocean Outdoor have thrown their backing behind a worldwide campaign to draw attention to a lack of vital research funding for ovarian cancer. Messaging will appear on the iconic Piccadilly Lights in London and Times Square billboards in New York.
Read »
COMPNY NEWS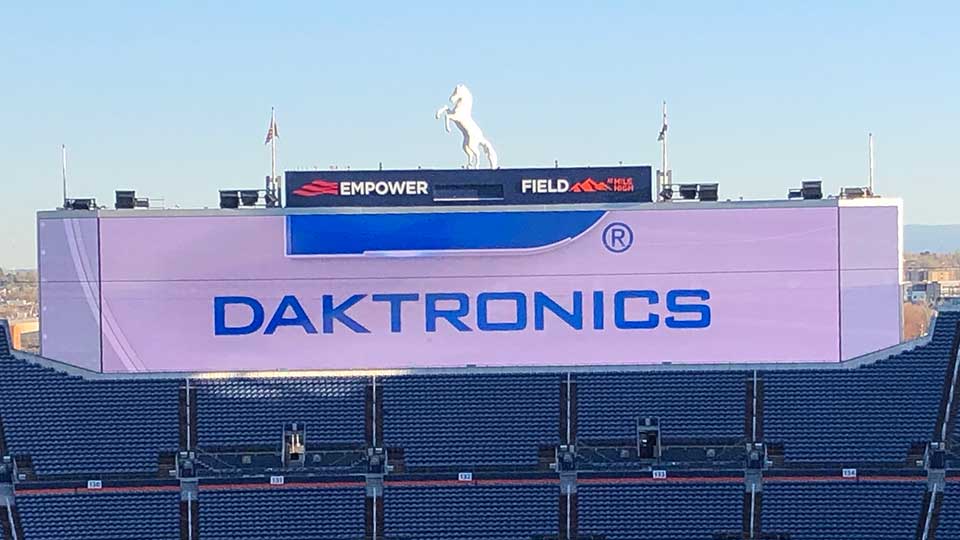 Going to the Mat: Small town Daktronics Lights Up the World
If you wrestled, chances are Daktronics kept score. A half-century ago, small-town startup Daktronics made an electronic wrestling scoreboard that became synonymous with the sport. Now Daktronics lights up the world.
Read »
Plexus Expansion Plans as Part of The Global Recovery in OOH
Part of the Talon Group, Plexus is the largest independent global OOH network, focused on delivering smarter, creative, technology-led and integrated OOH communications. Combining independence with a collaborative approach, Talon and Plexus promote open working between agencies, clients and media partners.
Read »
First hybrid billboard in SA offering the omni-presence of static and the flexibility of digital billboards
Outdoor Network has strengthened its market-leading position in the South African Out of Home industry by launching an innovative hybrid billboard that is set to provide advertisers with an enhanced media solution designed specifically to deliver greater levels of impact and recall.
Read »
WOO GLOBAL DATABASE
The WOO global database holds all our information gathered on research, legislation, case studies and general industry data, organised by country. All documents are available for members to download in pdf format.