TORONTO CONGRESS MAY 2022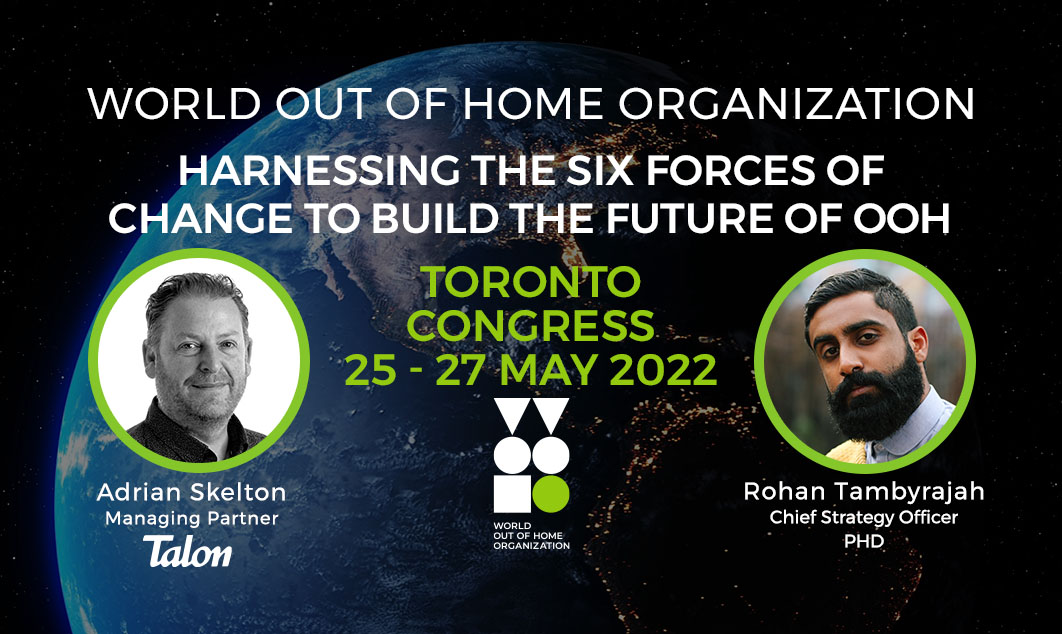 Talon's Adrian Skelton and PHD's Rohan Tambyrajah to present on 'Harnessing the six forces of change to build the future of Out of Home'
Talon Outdoor's Adrian Skelton and Rohan Tambyrajah, Chief Strategy Officer PHD Global Business will discuss how developments in data and technology, accelerated by the disruption of a global pandemic, have radically reorganized the world of marketing and media – but what does this mean for Out of Home?
read »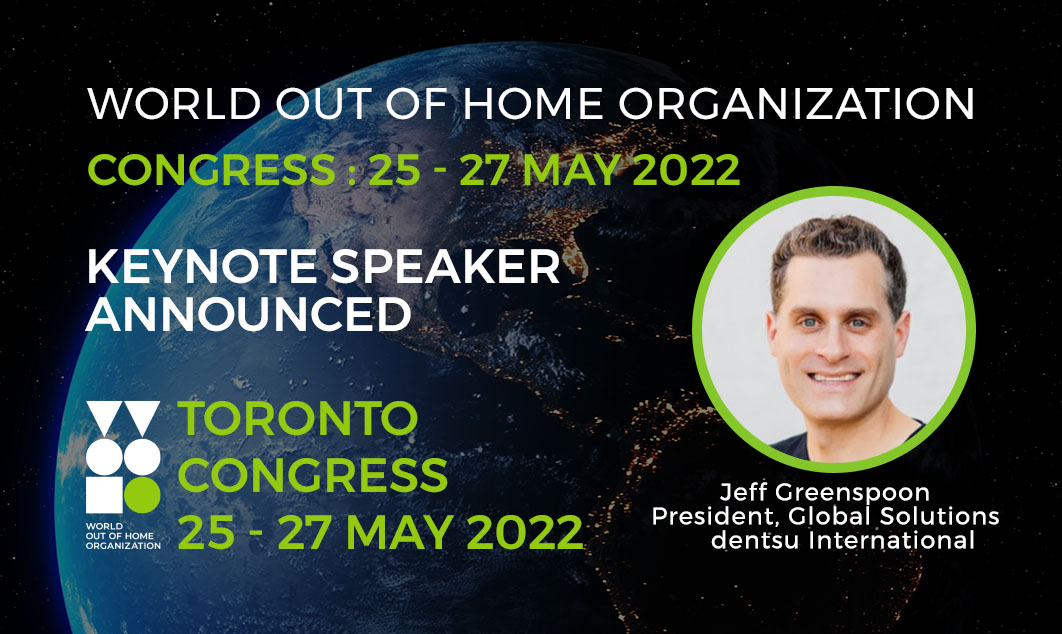 Toronto Congress Keynote: dentsu's Jeff Greenspoon on the opportunities for Out of Home in the digital economy
Jeff Greenspoon President, Global Solutions dentsu International will deliver the Keynote Address at the World Out of Home Organization Global Congress in Toronto from May 25-27. Greenspoon, who founded digital agency SPOKE, currently leads dentsu's integrated strategy, client management and innovation groups and launched the agency's Solutions Group in the Americas.
READ »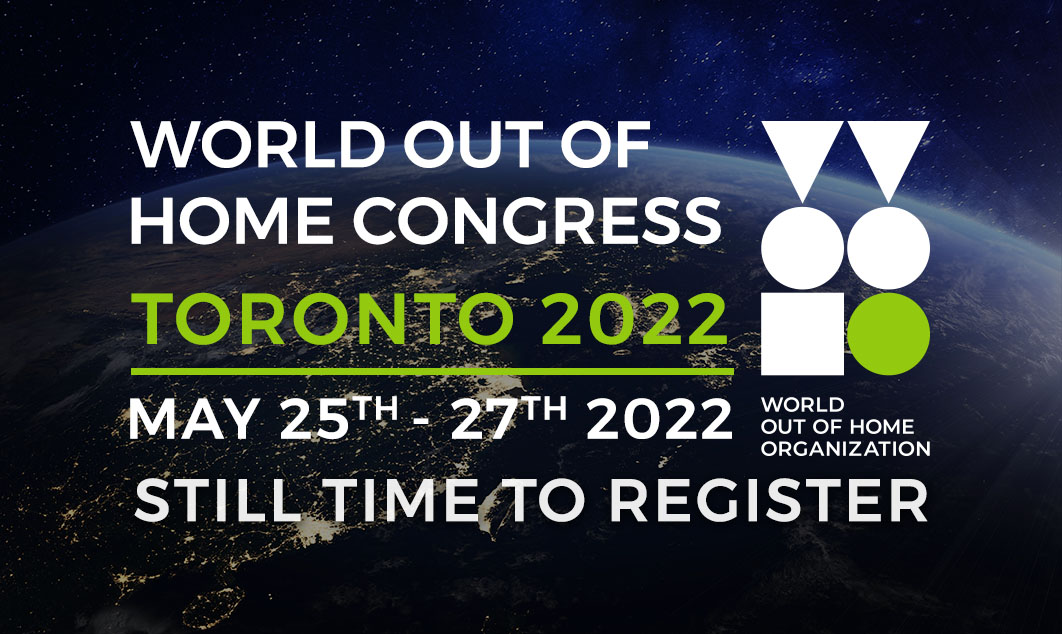 Toronto Congress Delegates - ensure you have all the right documentation to enter Canada
Please be informed that to enter Canada you will need the correct visa or Electronic Travel Authorization (eTA) well in advance.
In addition most foreign nationals need to qualify as a fully vaccinated traveller to travel to Canada, You must provide your mandatory travel information electronically via ArriveCAN within 72 hours before arrival on Canada.
read »
OPINIONS
Stop focusing on the channel, content is (still) king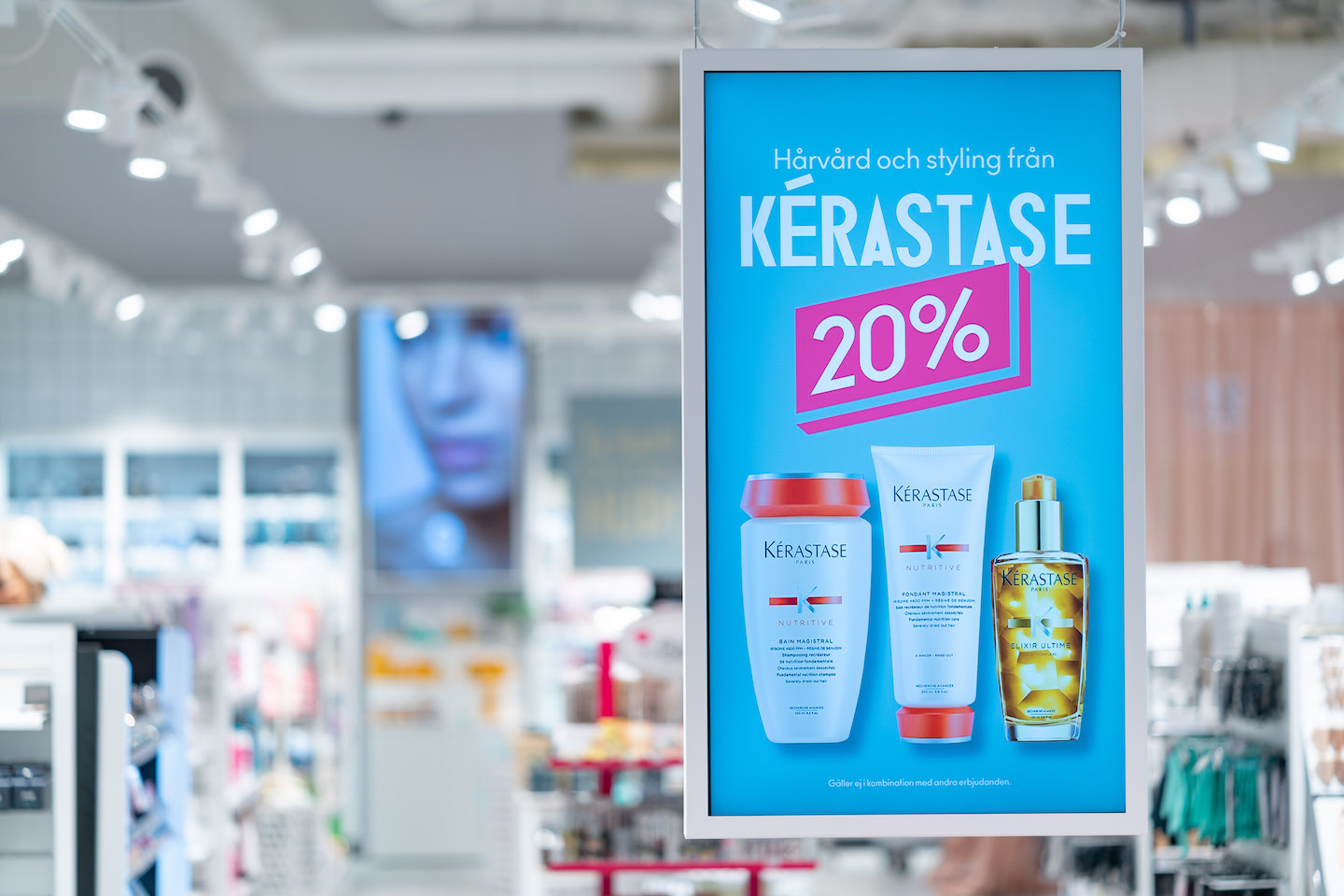 Thankfully, a lot is happening in the world of communication. And in recent years, perhaps more so than ever. The rapid technological development society has undergone over the last 20 years is of course at the center of it all.
READ »
In a Fragmented Media World, Digital OOH is Bridging the Gap in Brand-Building Advertising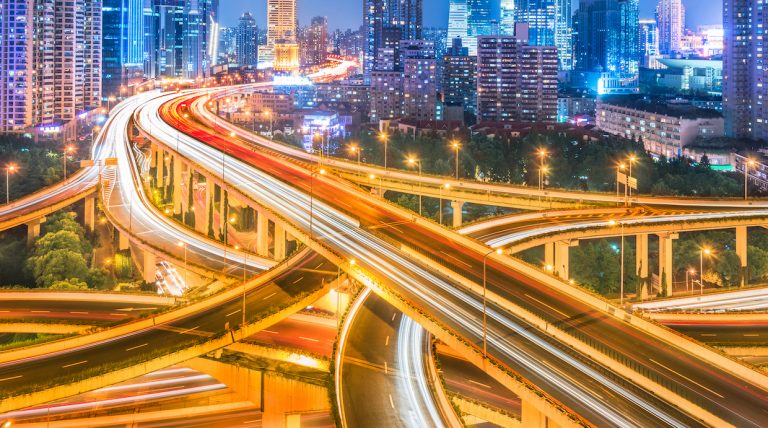 Reaching audiences en masse has become increasingly difficult in today's highly-fragmented media landscape. With audiences spread across channels like digital, audio, and Connected TV, brands are fighting to capture attention with relevant messaging that consumers will absorb.
read »
Think Local, Act Local: Media Ecologist Jack Myers on Seizing the OOH Opportunity (Video)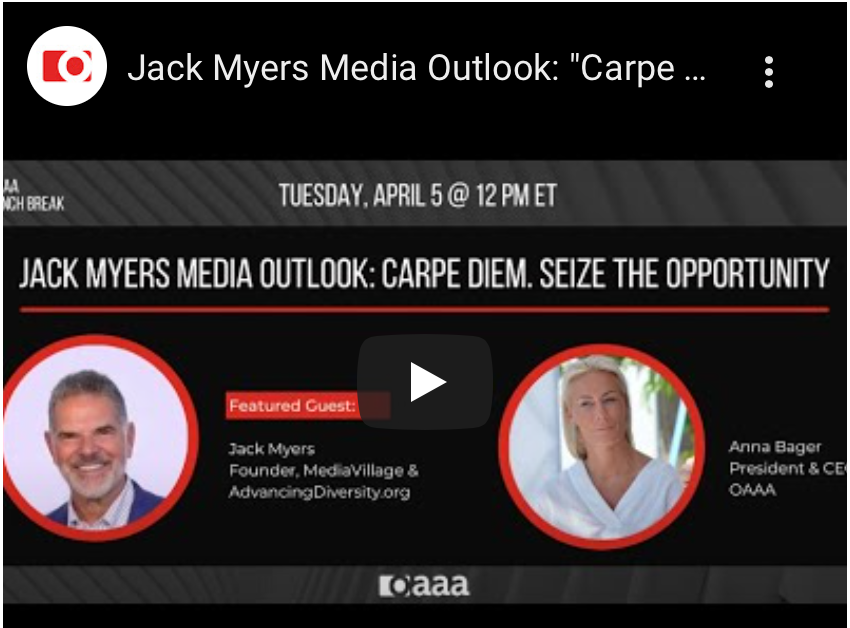 Jack Myers, Media Ecologist and Founder of MediaVillage recently joined OAAA CEO Anna Bager to discuss the outlook and opportunities for the OOH industry. Despite analyst predictions for a sustained downturn, advertising has recovered quickly since 2020 and OOH has rebounded the most, indicating a resilience and agility that speaks to the basic need of reaching people where they are.
Read »
7 Things Every Entrepreneur Needs To Know About Billboard & Outdoor Advertising
Billboard and outdoor advertising are one of the oldest, most reliable, and most effective forms of advertising. It has been used for centuries to reach a large audience with a single message.
And in today's digital age, contrary to popular opinion – it is more popular than ever. On that note, here are ten things you need to know about them!
Read »
DATA AND MEASUREMENT
GroupM surprise: DOOH ads 'as entertaining' as TV and radio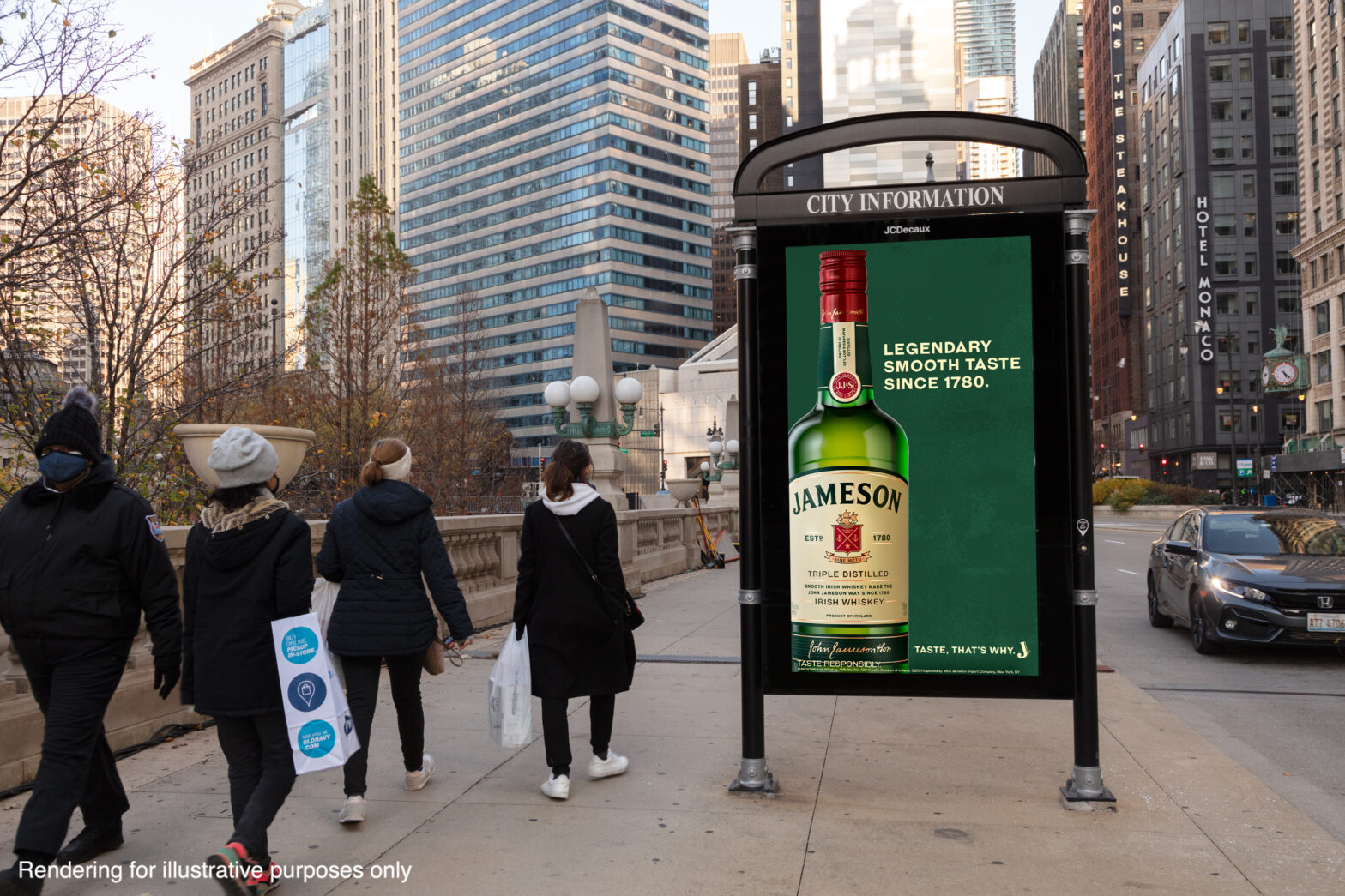 Digital out-of-home has been cited as much as TV and radio for featuring ads that are entertaining, research from WPP's GroupM and Kantar has found.
Described as a "surprise", the Sightline Global Digital Out-of-Home survey, DOOH was cited just as much as TV and radio (37%) for featuring ads that were "entertaining".
READ »
5 Steps to more effective OOH Campaigns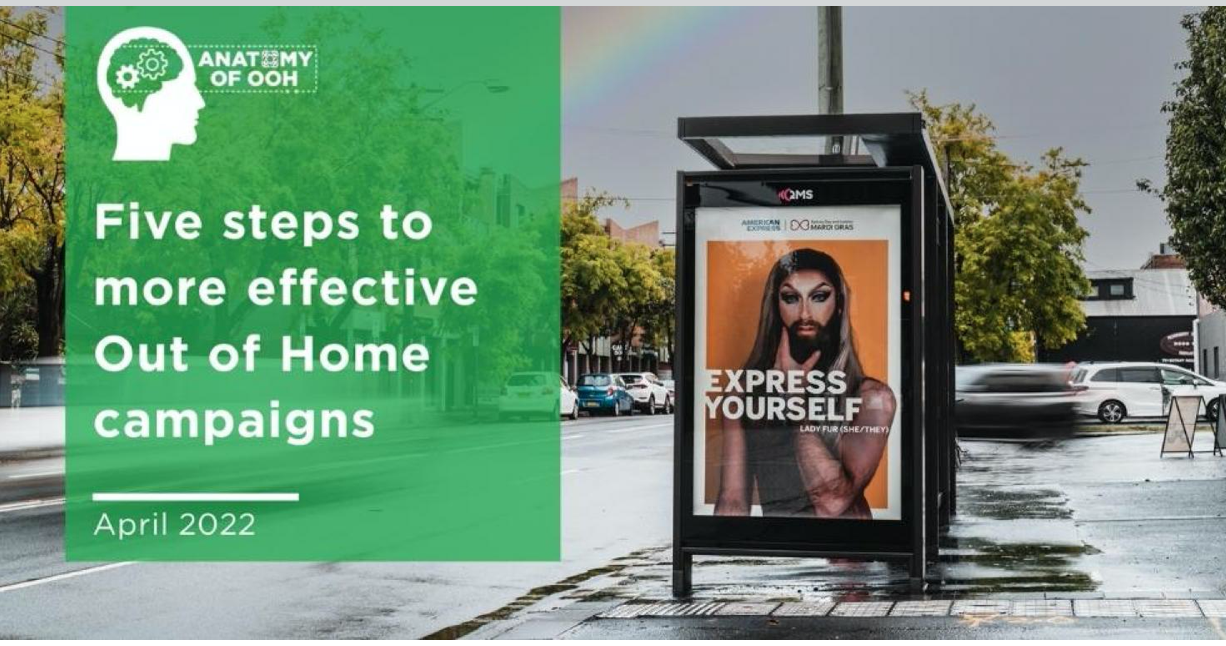 Analytic Partners recently examoned the role of OOH Campaigns. The work is drawn from over 50 studies in 2017 in excess of 1BN dollars Media Spend covering industies of CPG, Finance, Restaurant, Retail and Auto.
read »
JCDecaux Cityscape: Data Solutions rejuvenates OOH media, available to HK advertisers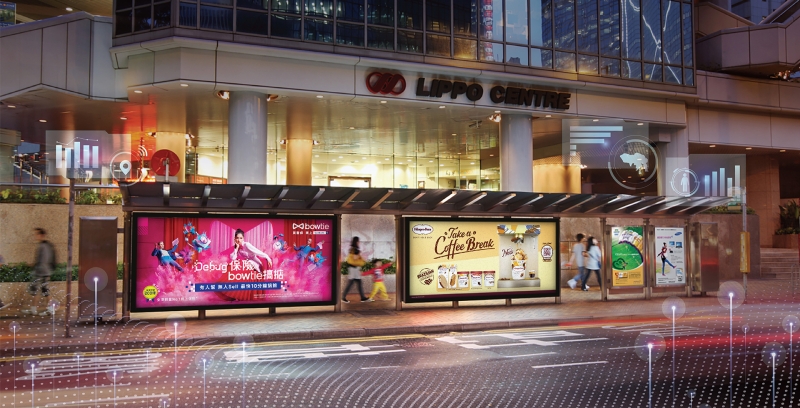 The new JCDecaux platformised Data Portfolio allows advertisers to plan global and regional campaigns in key cities, including Tokyo, Singapore, Sydney, Paris, London, and New York, using the same currency and KPIs to easily track and compare performance across the border.
Read »
Can 'Digital out of Home' find the right customers at the right time?
According to a report published in February by Allied Market Research, the global market for Digital out of home Advertising (DooH) is set to be worth $54.83 billion by the end of the decade, compared with just $18.8 billion in 2020.
read »
ASSOCIATION NEWS
OAAA Establishes Brand Council - Strengthening Commitment to Align OOH to Needs of Advertisers OAAA Brand Council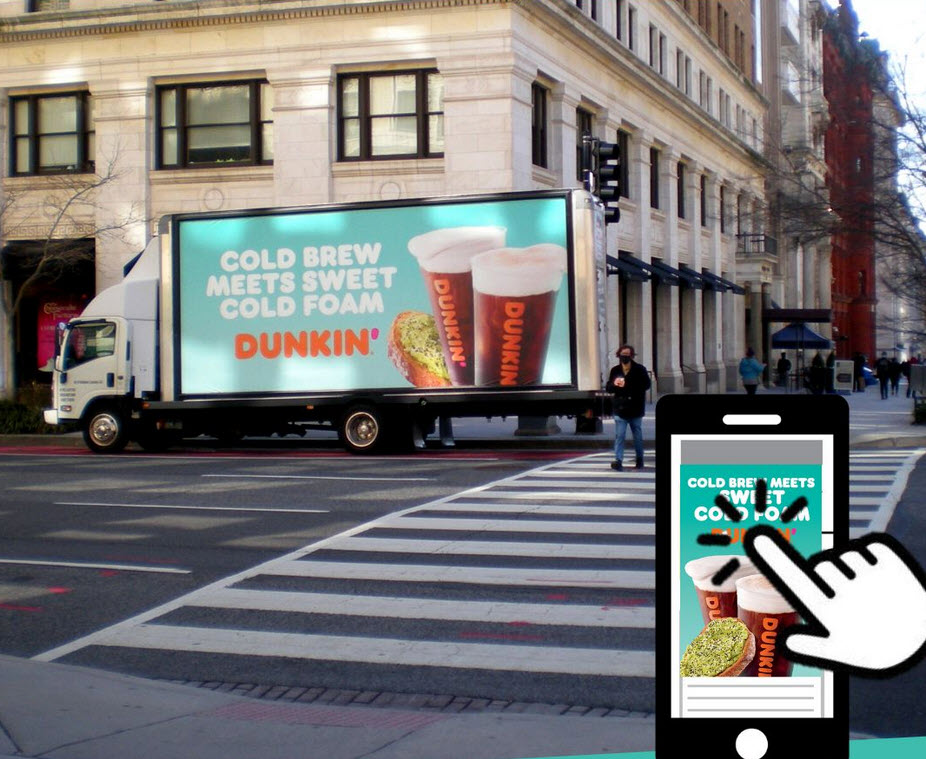 The Out of Home Advertising Association of America (OAAA), the national trade association for the OOH and digital OOH media ecosystem, announced today the formation of the OAAA Brand Council, a collaborative platform for media leaders to ideate and contribute to the most critical aspects of the OOH industry.
READ »
DPAA Expands Brand Board with Leading Executives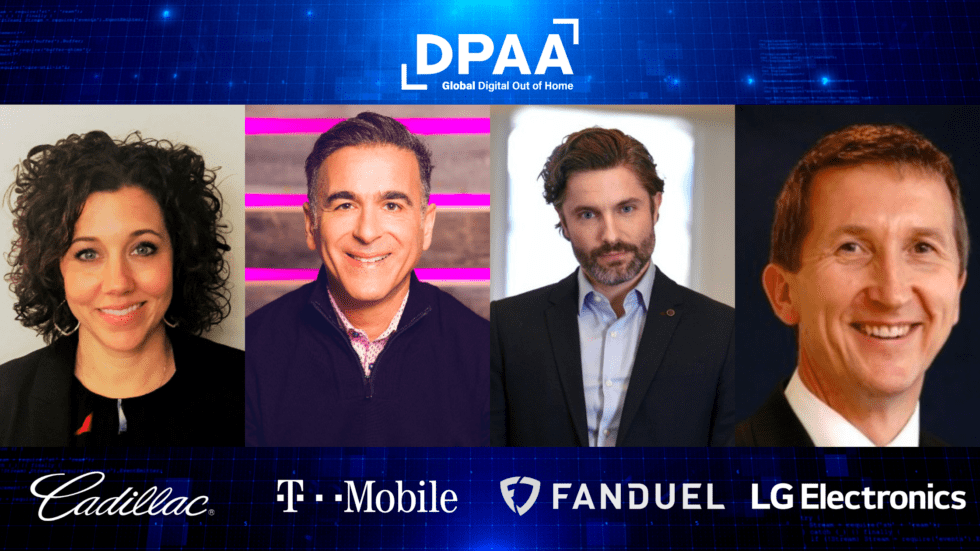 The DPAA announced today the expansion of its Brand Board. The prestigious council, consisting of brand-side executives advises and offers consultation to the association's Board of Directors on a regular basis. Additionally, DPAA helps these important brands understand new marketing opportunities in the OOH sector available due to increasing digitization.
Read »
PROGRAMMATIC AND AUTOMATION
Programmatic shaking up Out of Home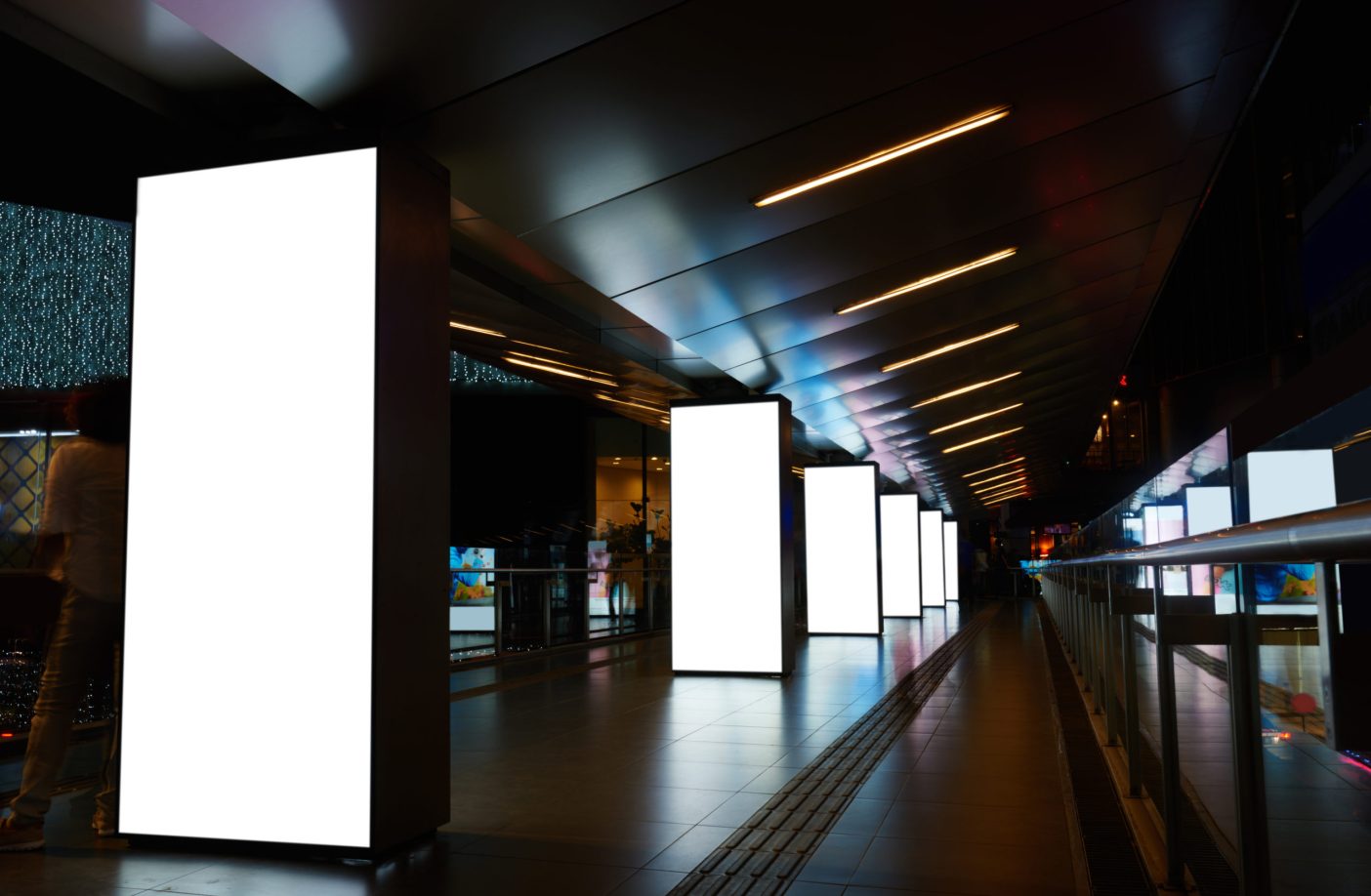 As technology continues to develop, marketers have access to increasingly sophisticated tools, such as programmatic marketing, to reach the right people. This year this method of buying and selling ad space looks to be moving from its traditional space in the home, onto the streets. So, what does this mean for the industry?
Read »
Hivestack partners with Billups to launch multi-market programmatic digital out of home (DOOH) campaign in Europe for Ace & Tate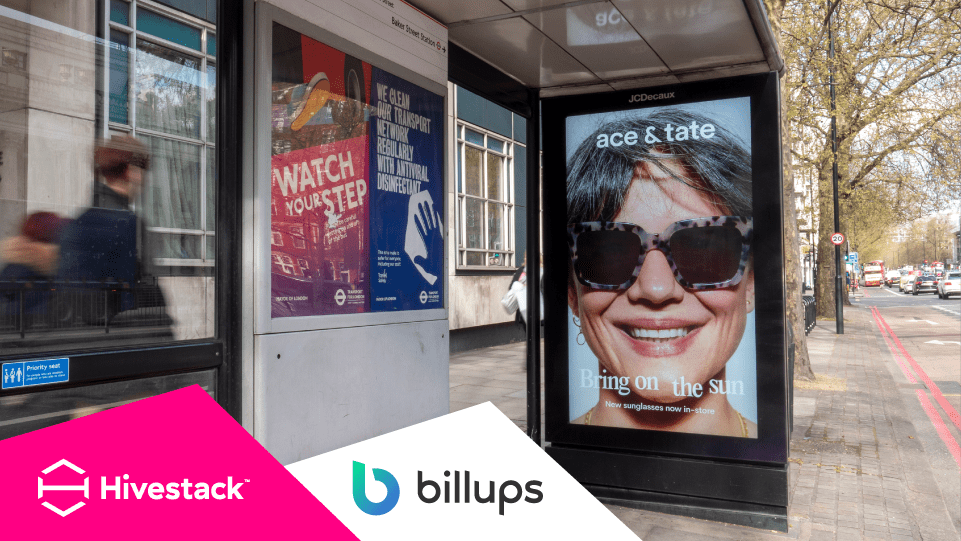 Hivestack, the world's leading, independent programmatic digital out of home (DOOH) ad tech company, today announced a partnership with Billups, a privately held global OOH technology and managed services company.
Read »
CREATIVITY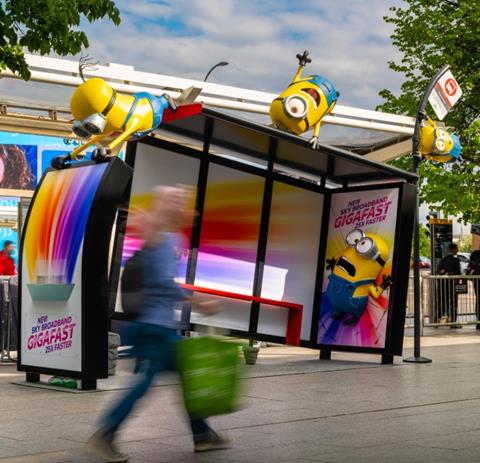 The best of Outdoor is a monthly selection of local and international Out of Home (OOH) campaigns
The best of Outdoor is a monthly selection of local and international Out of Home (OOH) campaigns to fuel your creativity and inspire your next moment of genius.
Read »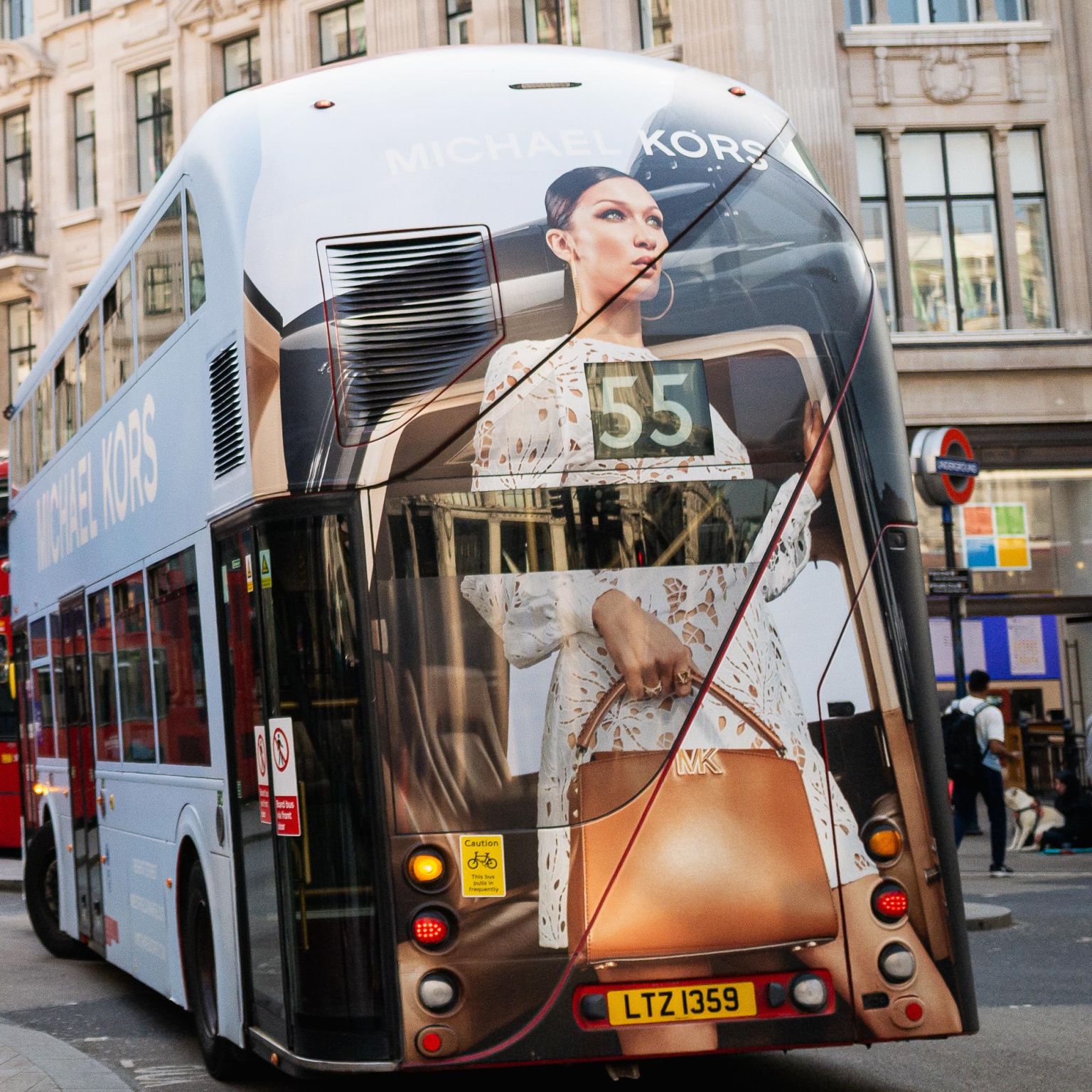 OOH Best Creative Last Week Today
The top 10 OOH creative executions that came to our attention of OOH Today last week If you've seen stellar work out there, we want to know about it.
Read »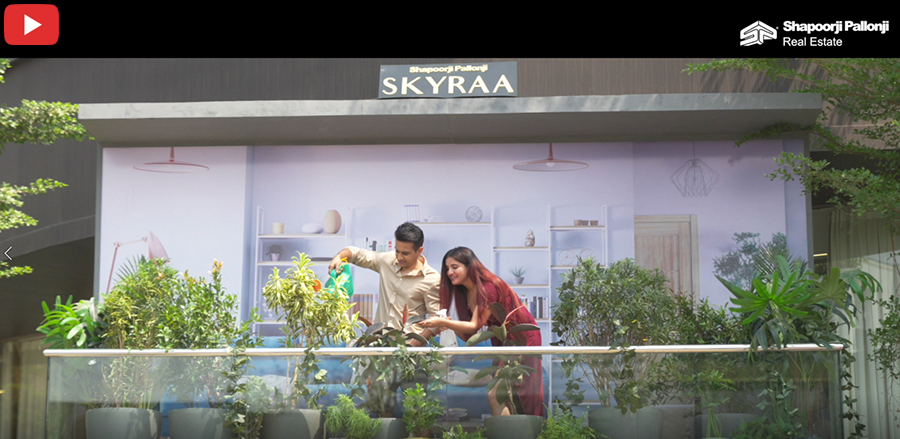 New OOH blockbuster - India's first 4D billboard!
Shapoorji Pallonji Real Estate initiated yet another OOH innovation, this time in Thane, Maharashtra in the form of a 4D billboard. This one-of-a-kind structure was assembled to give people a glimpse into the kaleidoscopic lifestyle at the new launch Project 'Skyraa', wherein a balcony was curated on a billboard with actors performing live on it.
read »
WOO MEMBER NEWS
Full-motion videos launch inside SkyTrain tunnel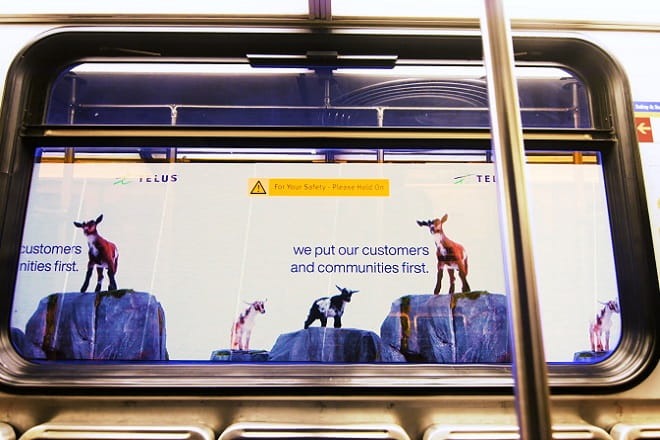 TransLink has partnered with Vancouver-based company adtrackmedia to illuminate commutes with new innovative technology that will display full-motion videos through SkyTrain windows for customers travelling in the Dunsmuir tunnel.
Read »
QMS shares results of its first Go Local First DOOH campaign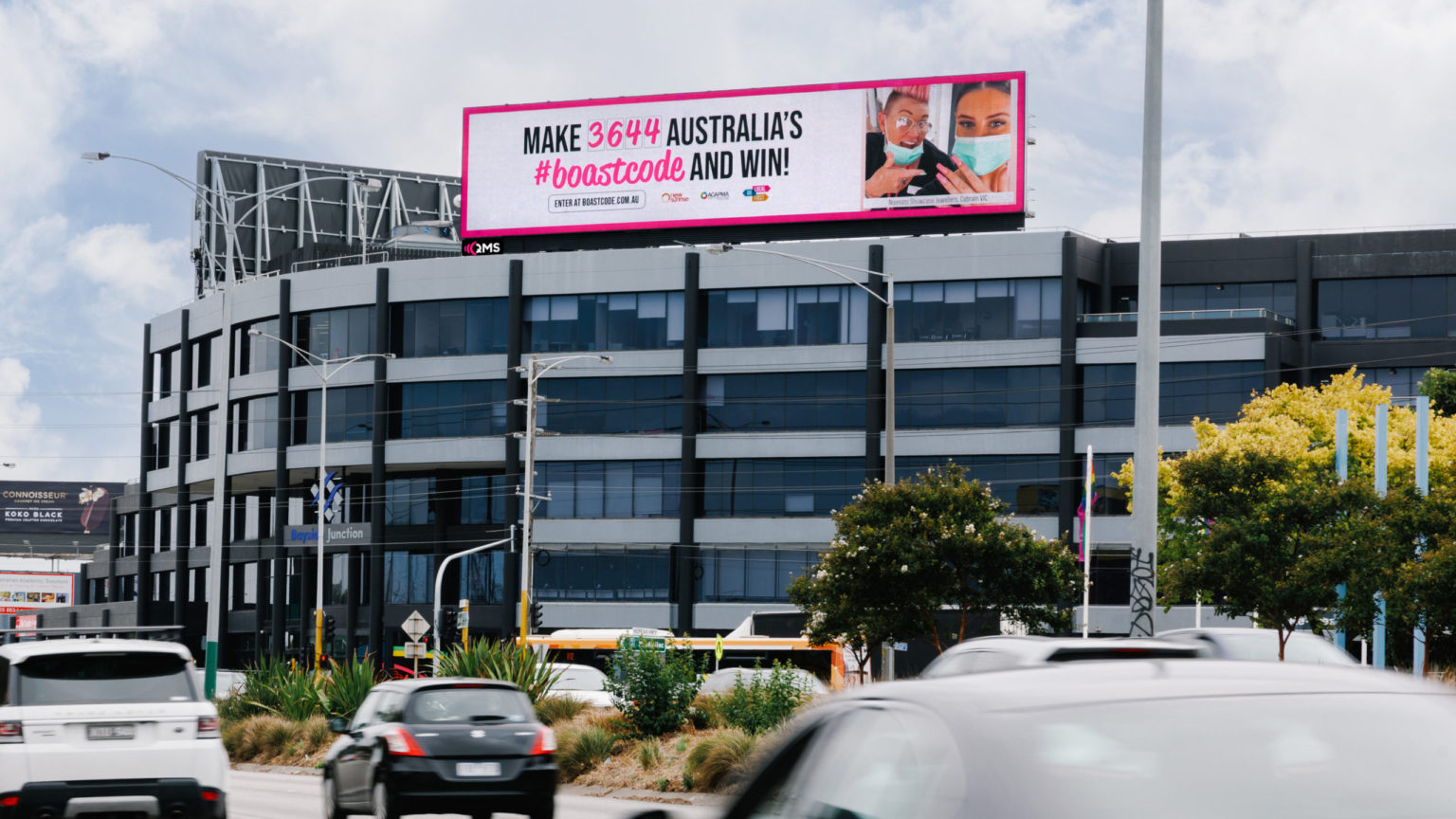 Council of Small Business Organisations Australia (COSBOA) and leading digital outdoor company QMS, today shared results of the first Go Local First campaign, celebrating 50 local businesses from across Australia. Utilising a dynamic and interactive Digital Out of Home (DOOH) campaign, Go Local First called on Australians to take part in a nationwide call to boast about their favourite local business.
read »
WOO GLOBAL DATABASE
The WOO global database holds all our information gathered on research, legislation, case studies and general industry data, organised by country. All documents are available for members to download in pdf format.