WOO NEWS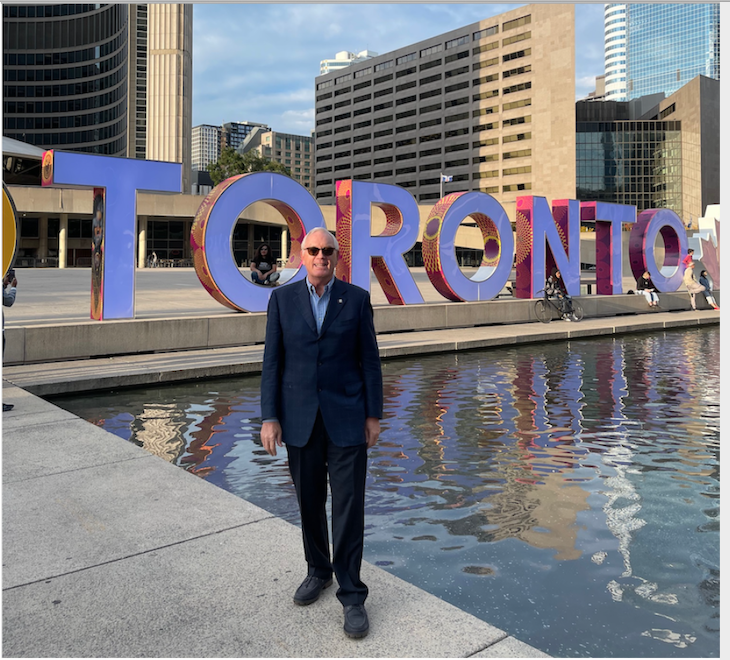 WOO President Tom Goddard on why Toronto 2022 is so important - for WOO and the global Out of Home industry
The World Out of Home Organization is hosting its first face-to-face Congress since Dubai 2019 in Toronto in May. WOO President Tom Goddard answers questions raised by WOO members about the event.

Read More »
WOO ASIA FORUM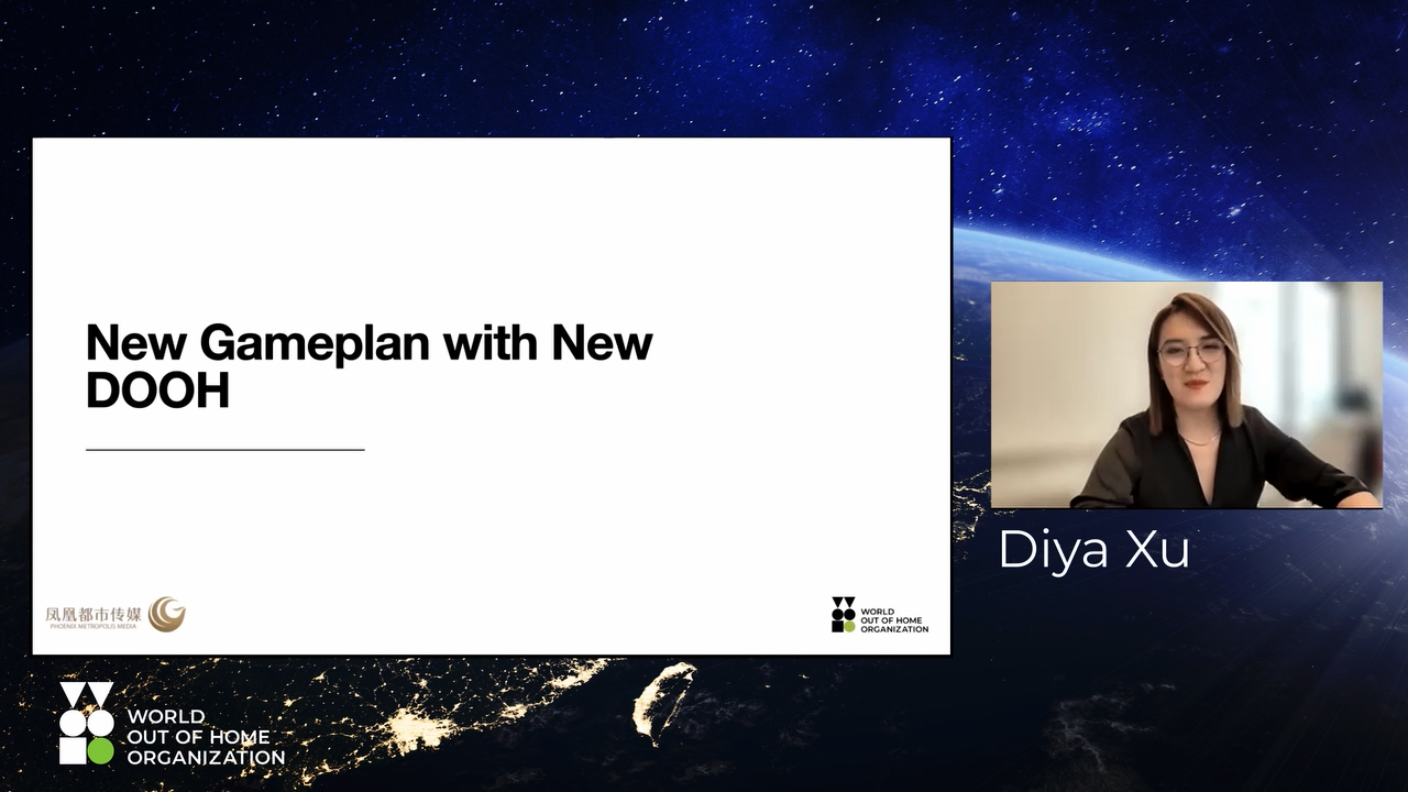 New Gameplan with New DOOH - Diya Xu - WATCH FORUM PRESENTATION
Diya Xu from Phoenix Metropolis Media in China highlights the growth of DOOH in China. However the opportunities provided by DOOH were making advertisers more demanding.
WATCH PRESENTATION »
Last mile engagement - Landlord and Media Owner collaboration - WATCH FORUM PRESENTATION
Introduced by Jim Liu, Tim Bleakley from Ocean Outdoor and Chris Lynham from Unibail-Radamco-Westfield talk about how the original Westfield Ocean development in Shepherd Bush London has led to higher creativity from the industry, through the content on screens and ways in which consumers can interact with the digital screens through wi-fi and their phones.
WATCH DISCUSSION »
OPINIONS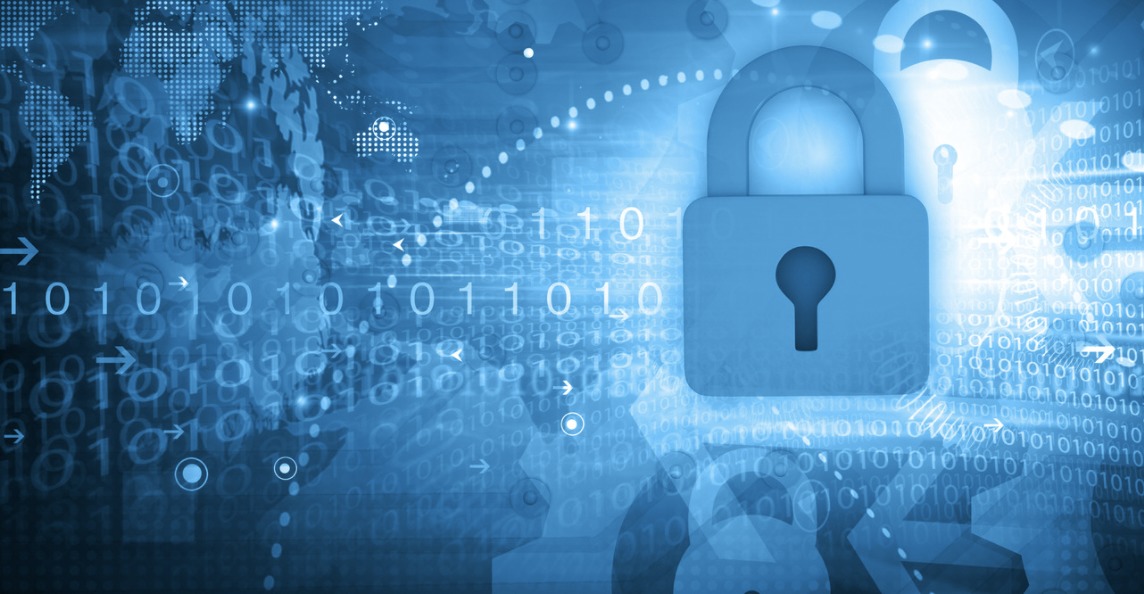 Smooth Sailing for OOH as Online Faces Headwinds
Like every profession, financial analysts love buzzwords built on metaphors. "Headwind" means problem. A headwind facing Facebook, says its CFO Dave Wehner, is Apple's privacy changes introduced earlier this year through iOS 14. He warned, "Apple's iOS 14 will severely impact Facebook's advertising business, with the upcoming changes to the iPhone software blamed for "limited" ability to target ads."
Read »
How Optimism Lifts, Balances and Drives OOH Growth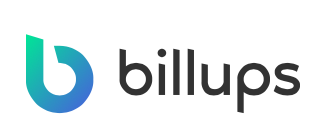 As we drive towards a new year in 2022, one thing is abundantly clear: It's time to put the past 18 months and all the setbacks in the rearview and focus on what's ahead. And what's ahead for us is optimism.
Read »
Time Keeps on Slipping - Into the future.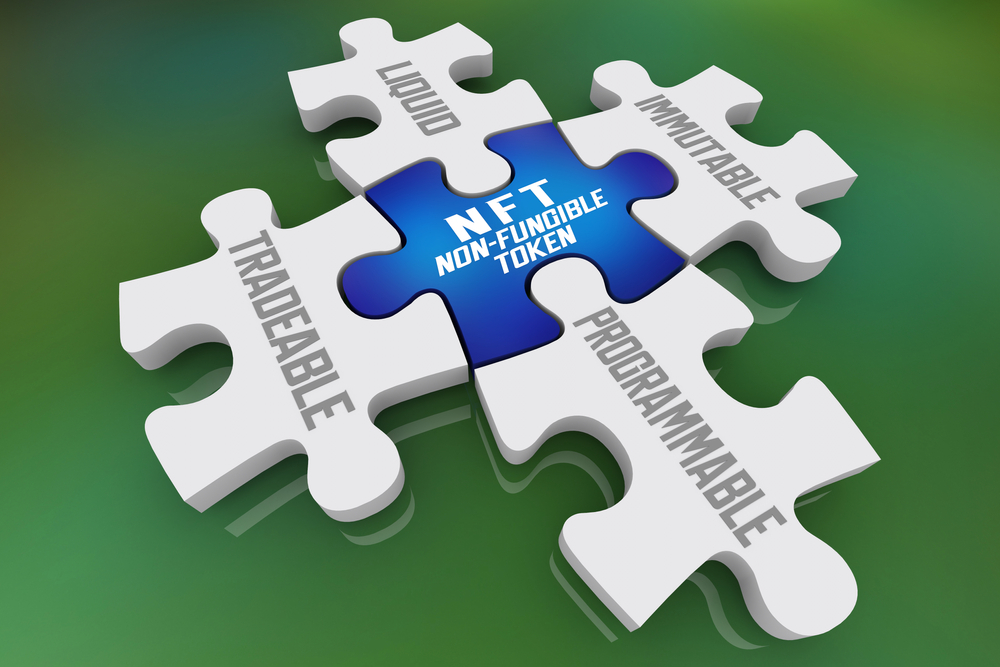 I listened to a podcast on non-fungible tokens (NFT) recently and the lightening bolt struck. Blockchain and NFT will change EVERYTHING. And I mean EVERYTHING.
Read »
The metaverse: a 6-minute masterclass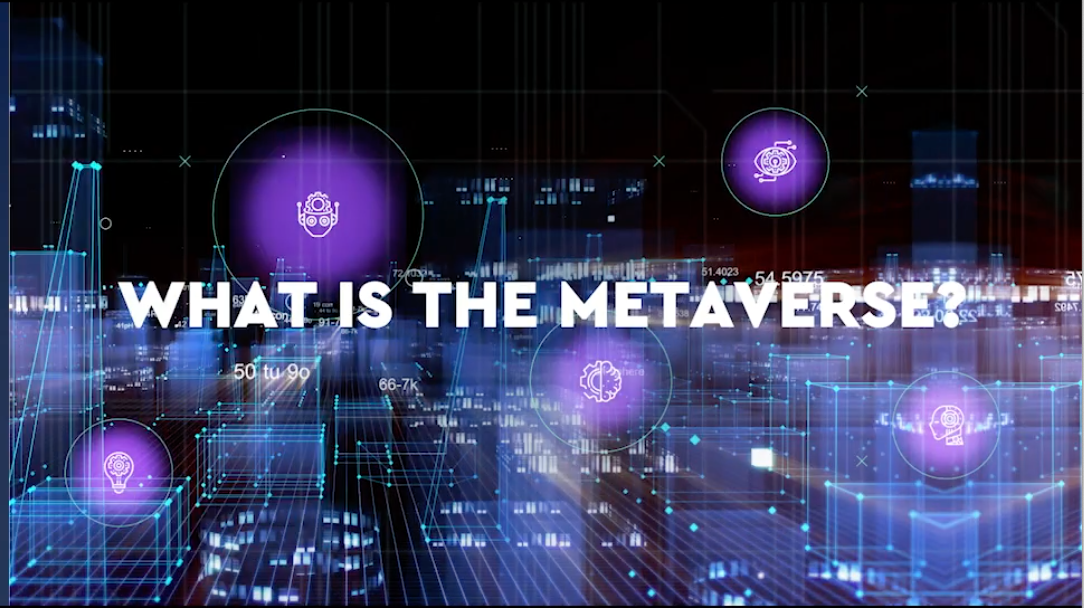 Andy Hood, WPP's Vice President, Emerging Technologies, explores the opportunity presented by the virtual world in this 6-minute masterclass.
Watch Video »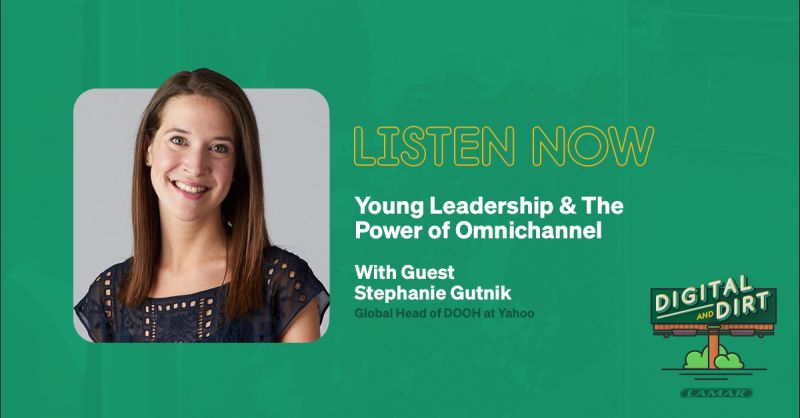 Young Leadership and the power of the Omnichannel
In this week's episode of Digital & Dirt, Stephanie Gutnik joins Ian Dallimore to discuss her role as Yahoo's Global Head of DOOH & share her views on how Digital Out of Home can best fit into any marketer's omnichannel strategy.
Listen to Podcast »
ASSOCIATIONS NEWS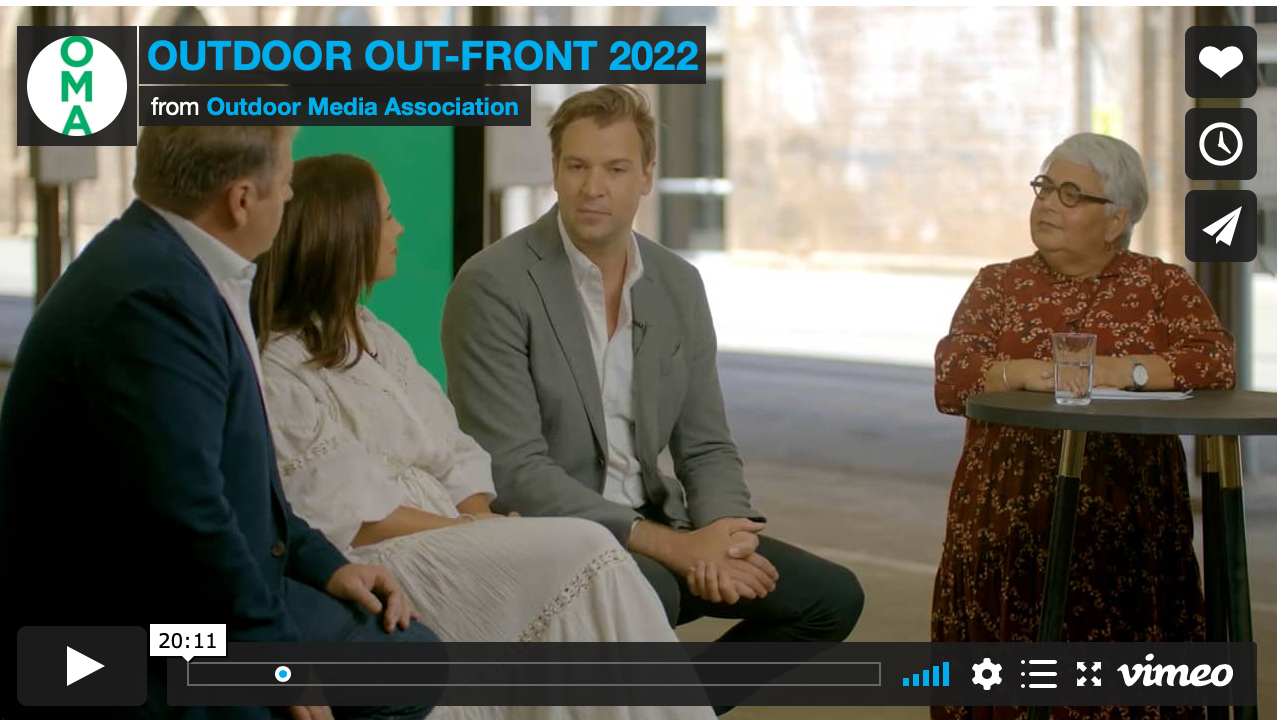 Putting Outdoor in the Palm of Your Hand
Over the past 18 months we have improved our platforms and processes to make Out of Home easier to plan and buy campaigns, and measure their impact. In this, our first ever OUT-FRONT we announce three of our major initiatives that will be in-market in 2022.
Watch Video »
ENVIRONMENT AND SUSTAINABILITY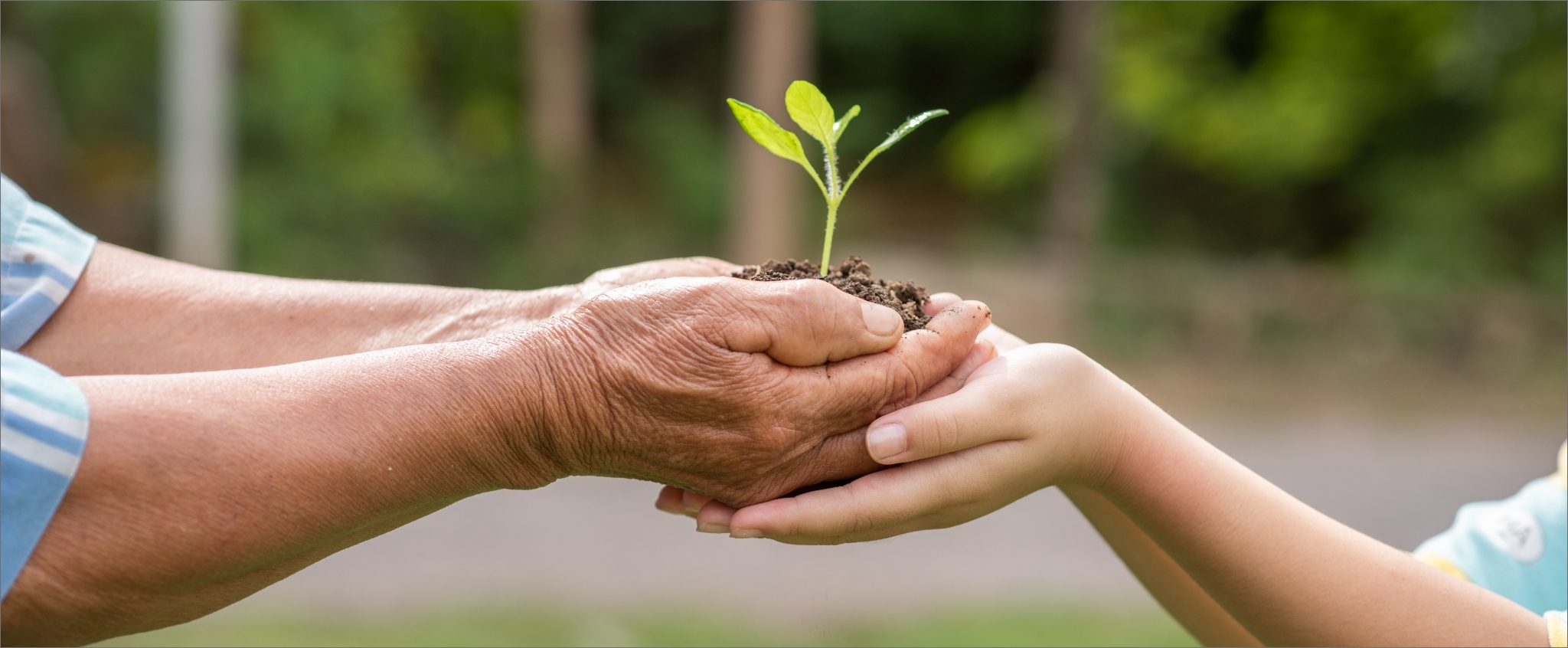 The role of advertising in Sustainability
Climate action is now a firm focus and in the full glare of the global media spotlight as Glasgow hosted the UN COP26 Conference, with the aim to reduce carbon emissions and reach net zero targets.
Read »
DATA AND MEASUREMENT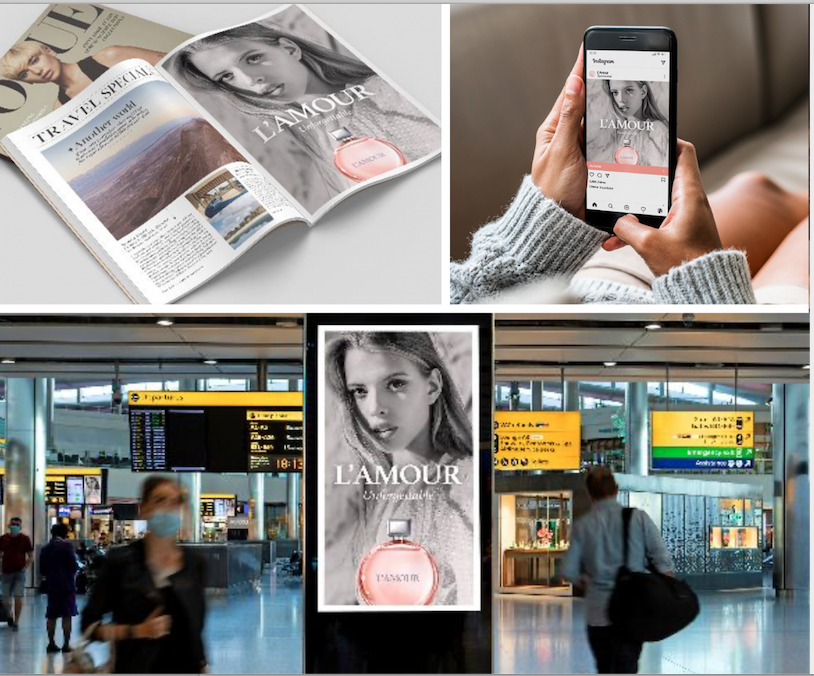 JCDecaux Airport's 2021 Perceived Value Study
JCDecaux's airport advertising packages offer the ultimate brand impact, transferring the highest perceived value and prestige to advertisers compared to other advertising channels.
Read »
COMMB Insights Report - Issue #4: Q3 2021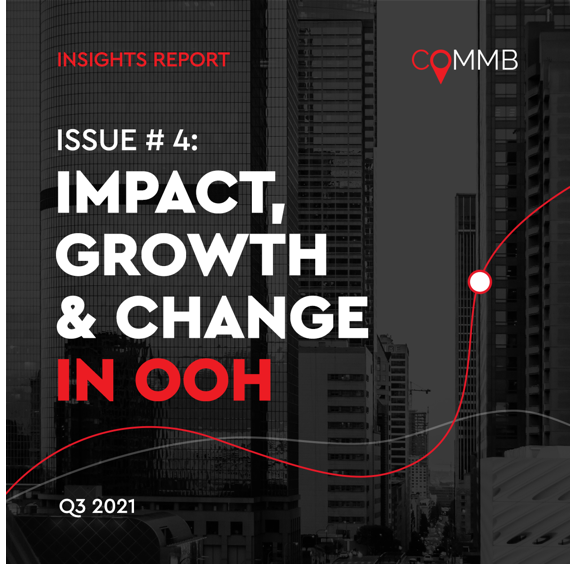 Here is COMMB's 4th Insights Report. It contains compelling insights across Canada's major and regional markets, analyzing consumer travel patterns to highlight trends and provide insight into market behaviour as it relates to the OOH industry.
Download Report »
oOh! Pulse Report - November 2021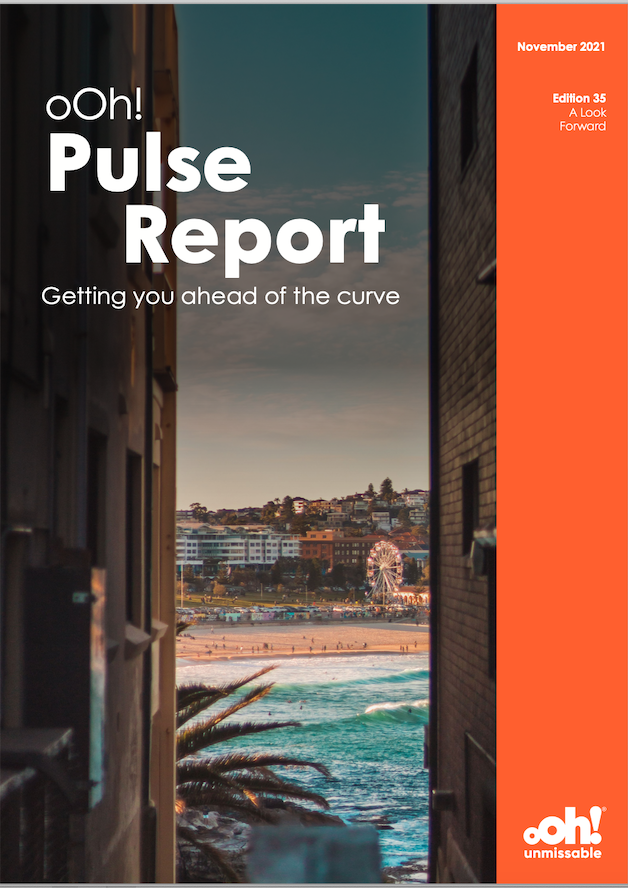 In our final edition for the year, we identify some of the biggest changes we have seen as a society over the last two years and look at what we can expect as we enter a COVID-normal world.
We also look ahead to what Summer may hold for us given our freedom from lockdowns. We can expect to be spending more time out and about, returning to the office and spending more in general. It's an exciting time for brands.
Download Report »
Here's Exactly What to Measure on Your Next Outdoor Advertising Campaign
There is a persistent myth in the advertising world that out-of-home (OOH) advertising campaigns can't be measured beyond basic metrics. In actuality, as far as accurate performance measurements go, OOH is as measurable as its digital marketing counterparts.
Read »
POGRAMMATIC AND AUTOMATION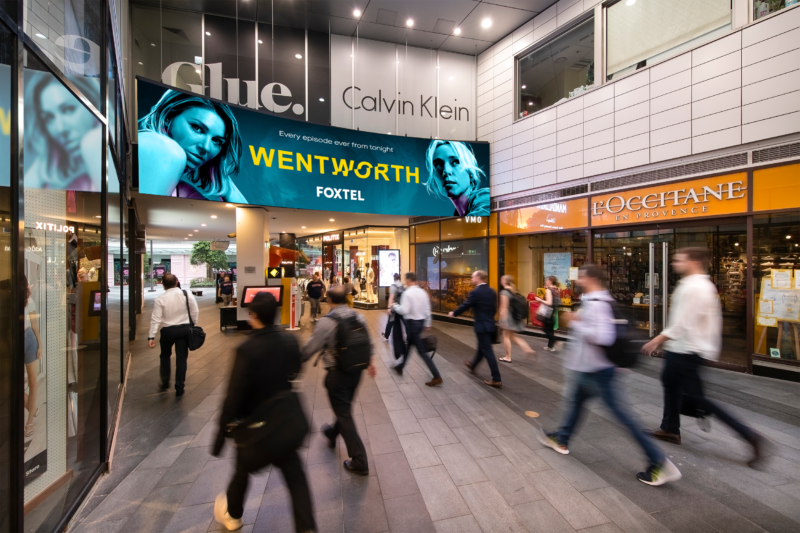 Foxtel DOOH campaign secured 2m plus impressions in just one hour
A recent digital out-of-home (DOOH) campaign for Foxtel promoting Wentworth which took over 86% of all billboard and inventory available programmatically in Australia, resulted in over 2 million impressions (2,074,136) nationally according to Hivestack.
Read »
LiveDOOH Signkick officially rebranded as LDSK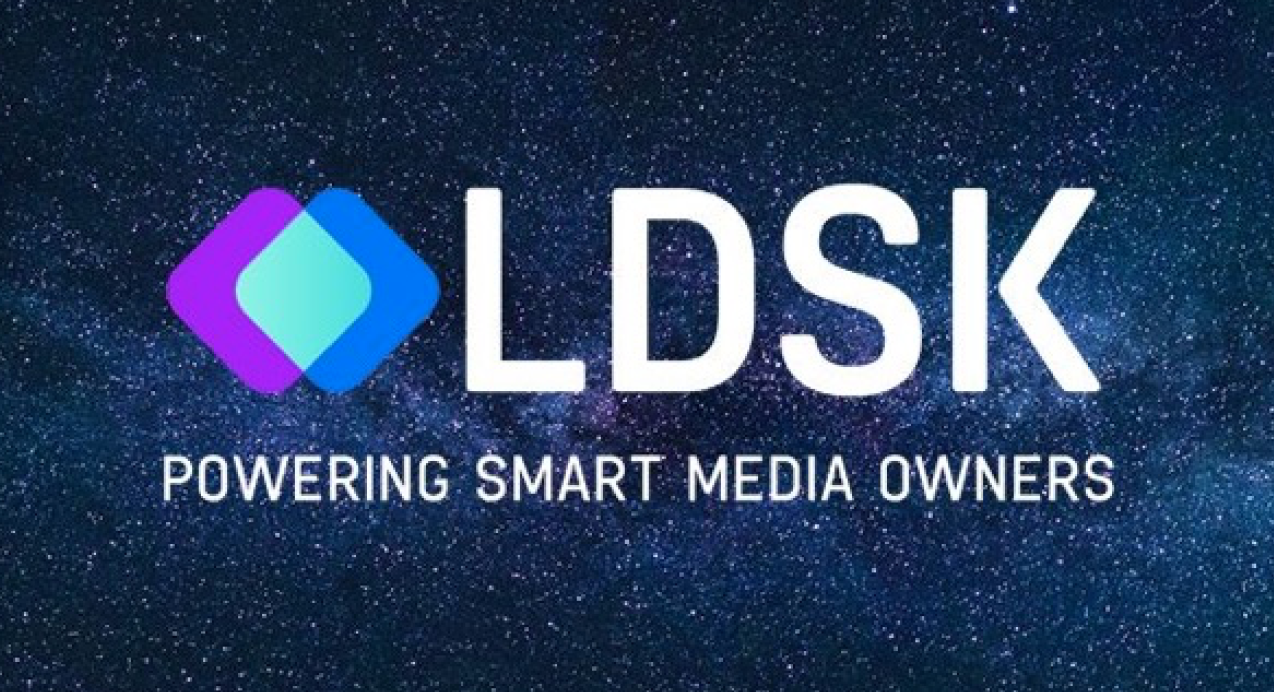 Following a merger earlier this year, two of the industry's most innovative tech partners for OOH media owners and retailers, LiveDOOH and Signkick have now rebranded as one – LDSK.
Read »
XinChao Media strengthens Programmatic DOOH Capabilities in China with Hivestack Partnership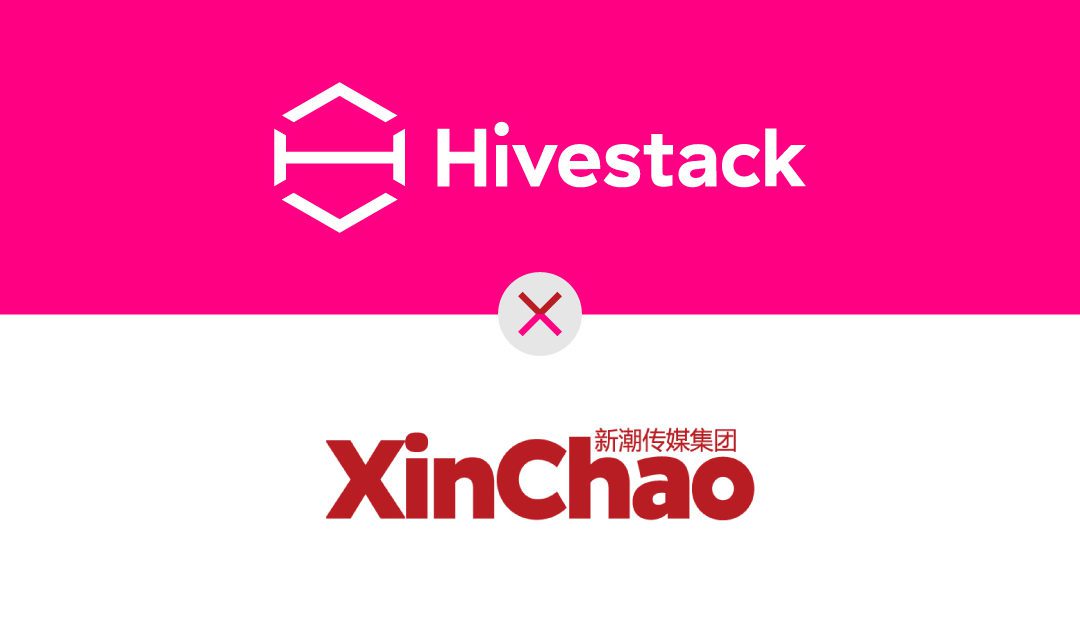 Hivestack programmatic digital out of home (DOOH) ad tech company today announced a major partnership with XinChao Media, the leading elevator advertising screen provider in China, partially owned by JD.com and Baidu.
Read »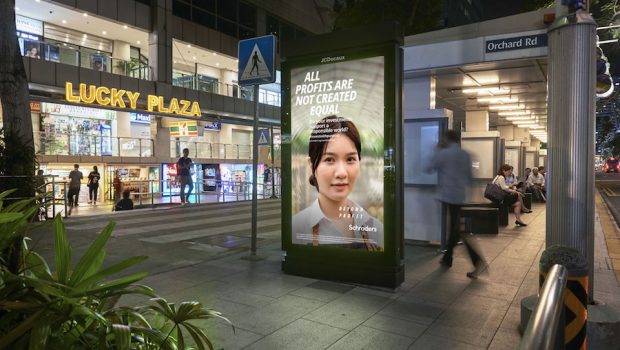 Yahoo Pilots First DOOH-led Omni-channel Campaign with Schroders
Yahoo have delivered its pilot programmatic digital out-of-home (DOOH) omni-channel campaign with global asset and wealth management company, Schroders - a first for both brands in Singapore and Southeast Asia.
Read »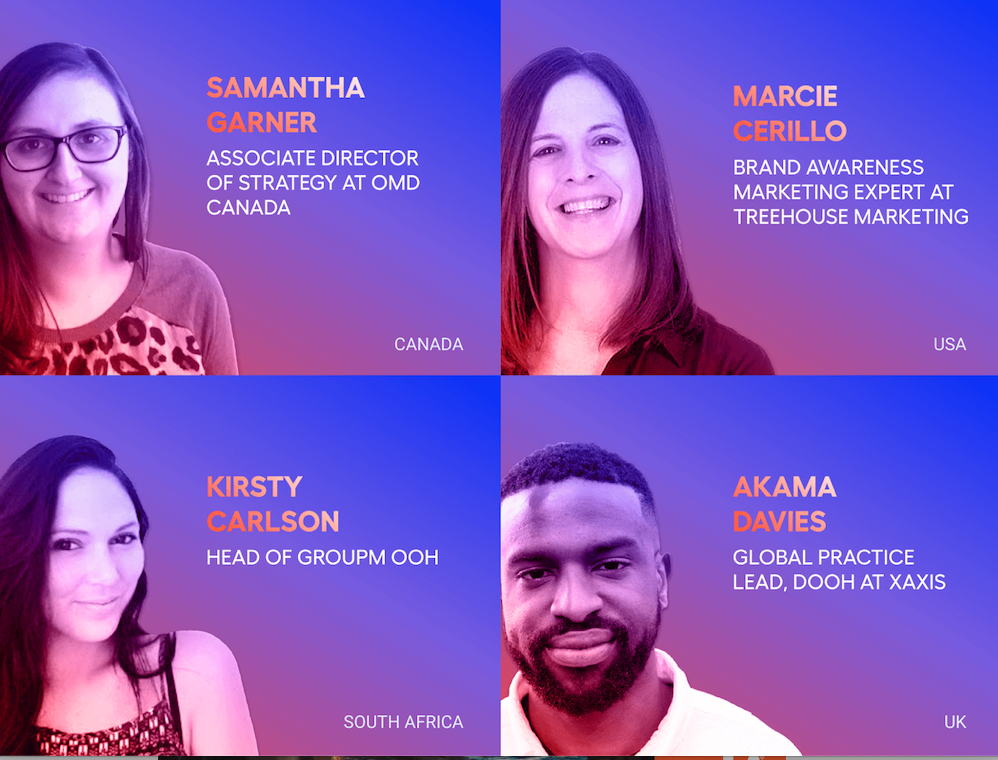 Let's Talk Programmatic DOOH Success: The Media Buyer's Perspective
With the goal of developing a better understanding of our customers, our VP of Programmatic Success Edith Gagné recently connected with four of our buy-side clients across different locations and types of organizations to get their thoughts on how they evaluate out-of-home.
Read »
CAMPAIGNS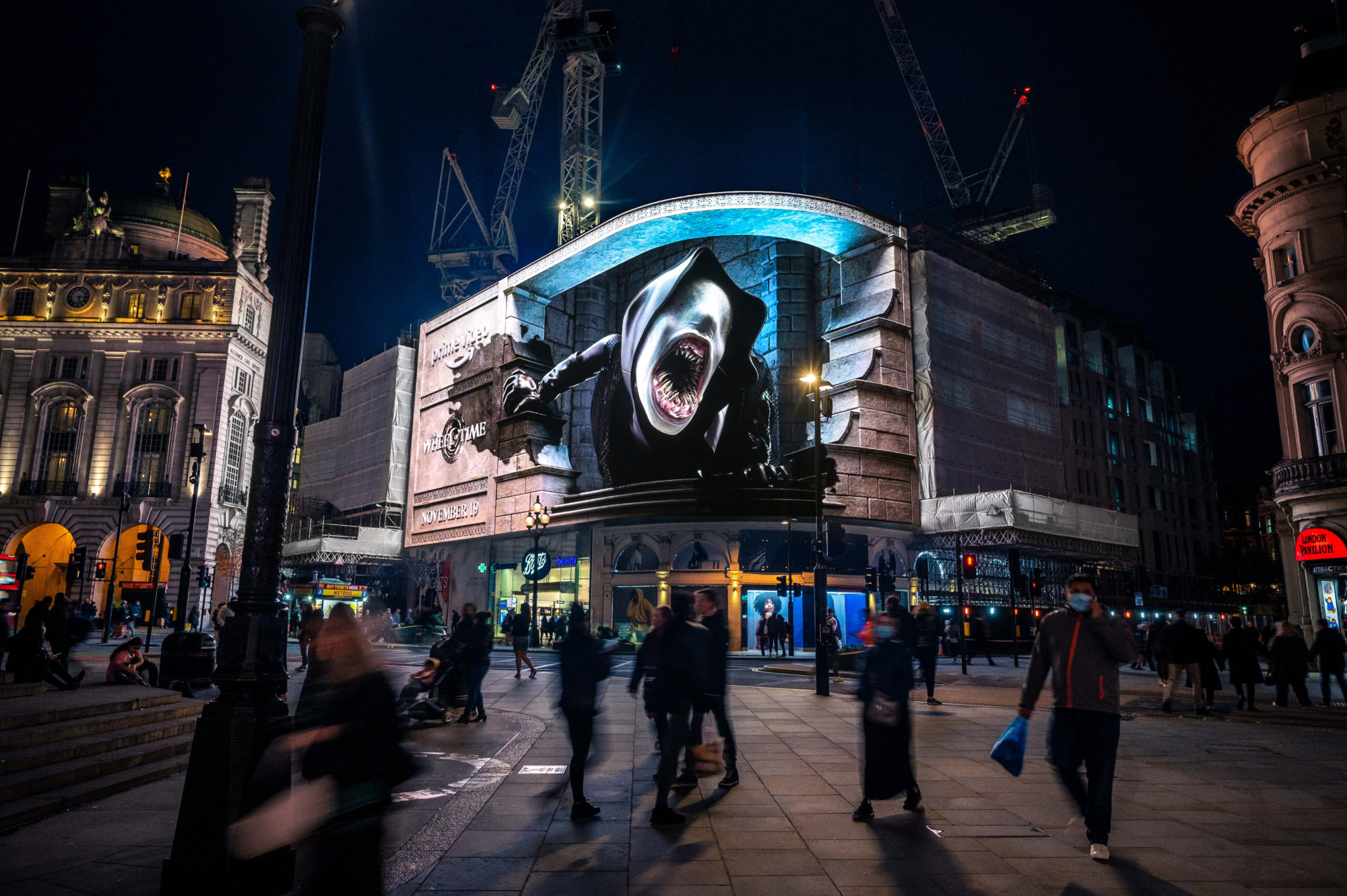 Prime Video DeepScreen epic sets the Wheel of Time alight
The show-stopping debut of Amazon Prime Video's the Wheel of Time with a DeepScreen™ illusion on the world famous Piccadilly Lights in London has set social media alight ahead of the release of the fantasy series.
Read and watch »
WOO GLOBAL DATABASE
The WOO global database holds all our information gathered on research, legislation, case studies and general industry data, organised by country. All documents are available for members to download in pdf format.