WOO ASIA Forum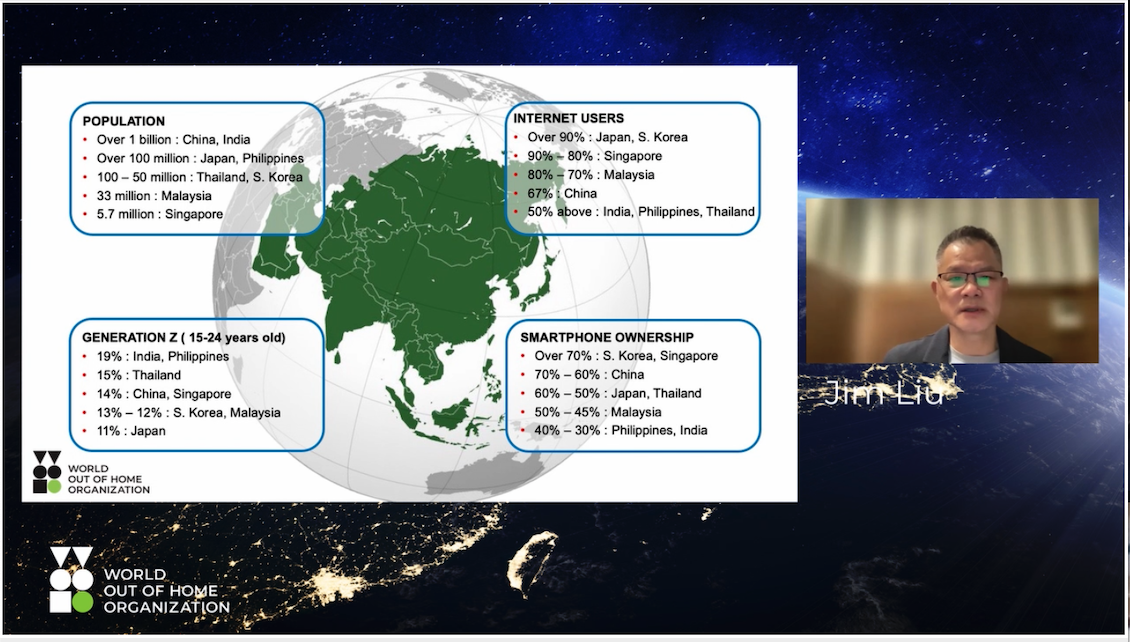 OOH in Asia - Regional Update - Jim Liu
Jim Liu of BNR Communications gives a regional update on OOH in Asia. While China is back to normal in revenues, with OOH taking 7 per cent of media spend, India is still lagging behind, having fallen from 5 per cent to three per cent.
Watch Presentation »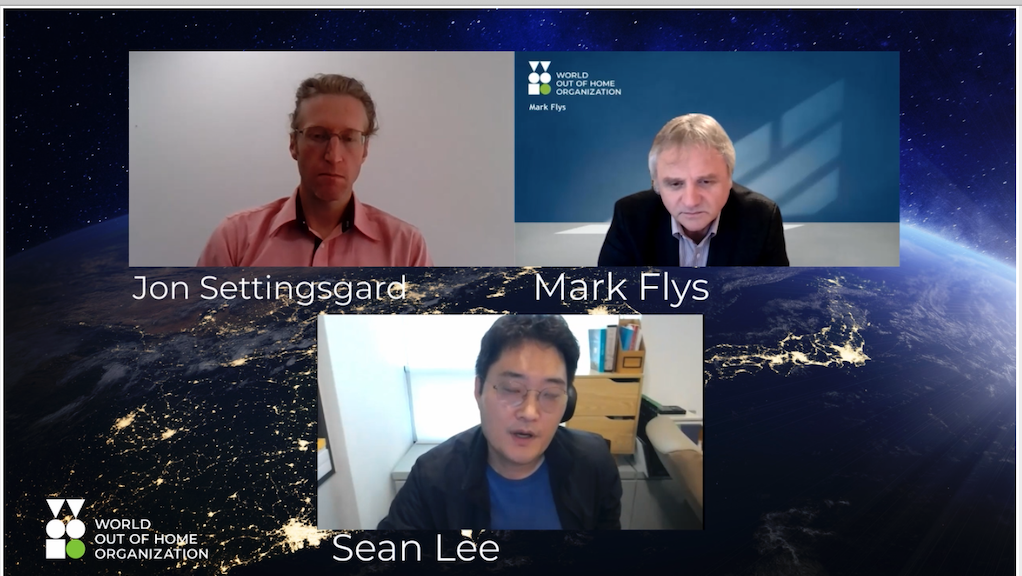 Showcasing Cutting Edge Technology in OOH
Sean Lee from the d'strict design company and Jon Settingsgard from Daktronics demonstrate the potential of 3D effects in DOOH, with stunning examples on buildings in Times Square in New York, Seoul and Las Vegas.
Watch Presentation »
OPINIONS
Predictions 2022: DOOH and OOH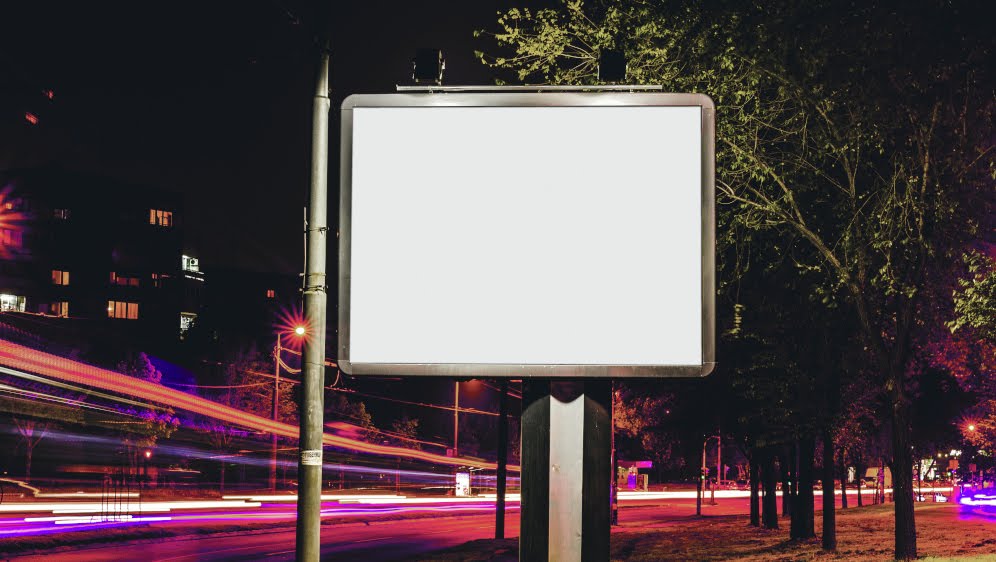 In the second article in ExchangeWire's 2022 predictions series, industry experts predict what next year will hold for the traditional and digital out-of-home sector, which has face particularly stark challenges over the course of the coronavirus pandemic.
Read »
Social Media is a Highly Effective Amplifier of Out of Home Advertising Campaigns - Especially For Younger Generations,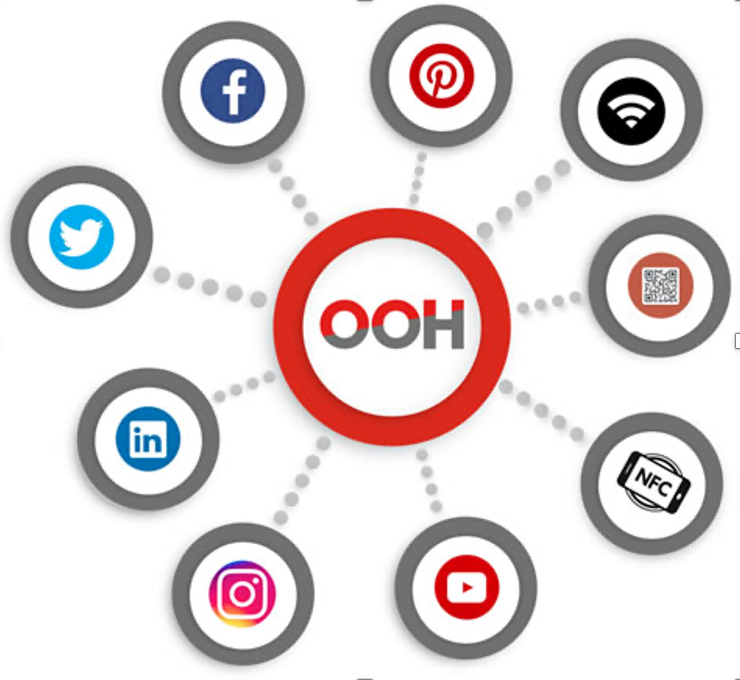 Out of Home (OOH) advertising, in combination with social media, is a powerful vehicle for reaching younger generations, according to a new consumer survey. More than two-thirds (67%) of Gen Z and Millennial consumers recall seeing out of home advertising on social media, and the vast majority – 91 percent of Gen Zers and 82 percent of Millennials – say they would reshare OOH ads on social.
Read »
Why Fiverr believes it's finally time to bring back OOH advertising next year
For the first time since the pandemic, freelance job marketplace Fiverr plans to bring back out-of-home and experiential advertising early next year. Like many brands, Fiverr paused OOH ad spending at the beginning of the pandemic as many adhered to shelter in place orders and other lockdown measures.
read »
PMG International: How to stand out in the challenging African market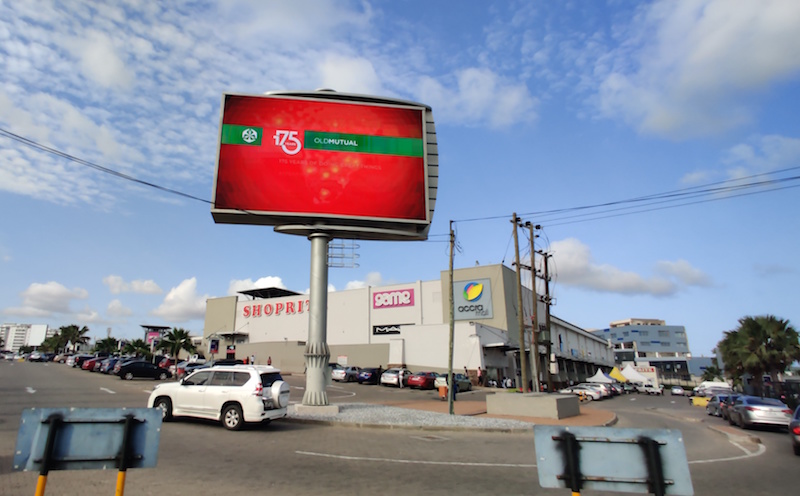 As anyone who has dealt with the out of home (OOH) industry in Africa will tell you, operating on the continent presents an array of challenges, which vary from market to market. Clutter and saturation, compounded by difficult trading conditions, are common problems.
Read »
OOH AWARDS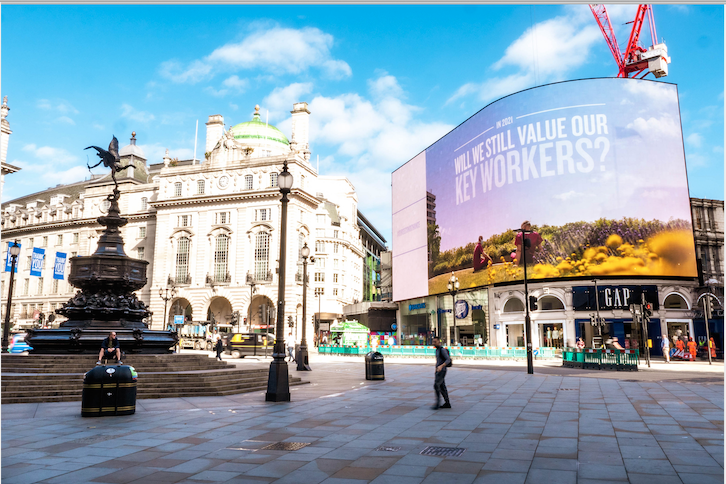 WOO's #OurSecondChance campaign highly commended in Drum Out of Home awards
A campaign by Havas Media Germany and Evolve OOH for Boss won the best global campaign at this week's Drum Out of Home awards in London.The World Out of Home Organization's #OurSecondChance campaign was highly commended in the category, one of number of nominations it has received in various industry awards.

Read and look at all the results »
DATA AND MEASUREMENT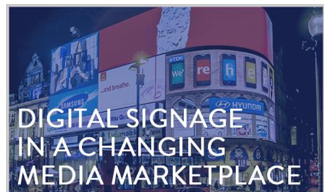 Digital Signage in a Changing Media Marketplace
Mark Boidman's special presentation on the future of digital signage given to students at Toronto's Ryerson University.
View Presentation »
OOH Will Intercept Even More Consumers in Early 2022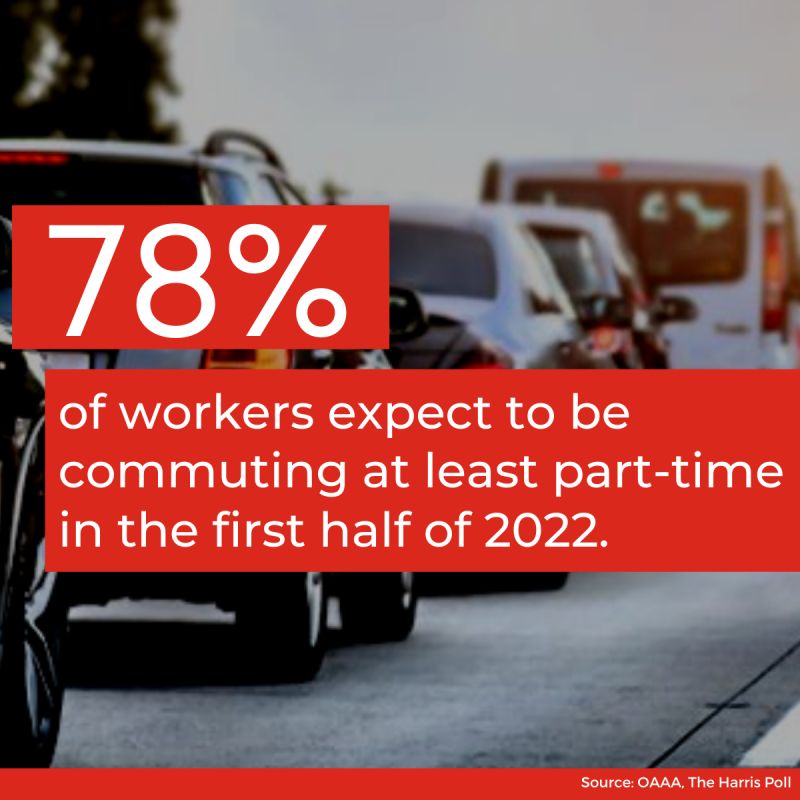 "Consumer Insights and Intent for Early 2022", the latest insights report from OAAA and The Harris Poll, highlights opportunities for OOH media the first half of 2022 as consumer optimism and travel intent continue to rise, as the pandemic recedes.
Read »
ANALYSIS - The advertising market about to sneak past pre-pandemic levels
Market analysts see the advertising market growing beyond pre-pandemic levels by the end of the year. Advertising agency feedback suggests that the calendar year total advertising market will reach and then pass 2019, says Goldman Sachs, in a note to clients.
Read »
Geolocation data privacy review a threat to Out of Home, mobile; JCDecaux, others reviewing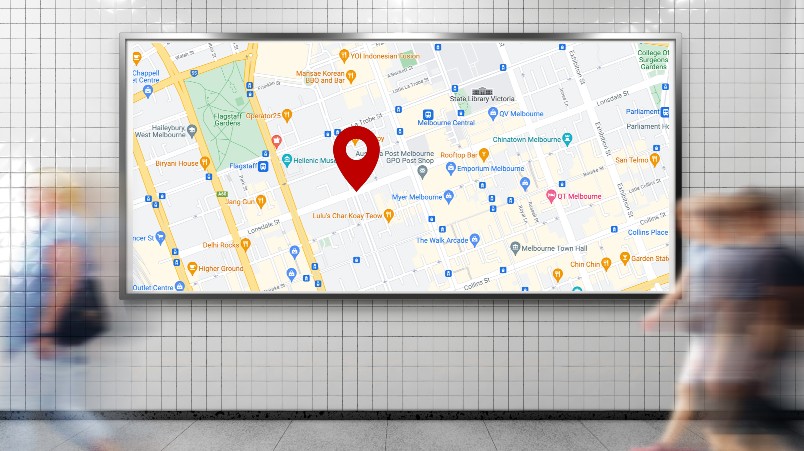 Major reform of Australia's privacy laws appear set to clamp down on how advertisers can use location data, a change that would have profound impacts on the mobile and Out of Home industries. It's early days, but first movers are already moving – JCDecaux is looking closely at how location data changes would bite, and others are turning to anonymous "pings" that determine location from firms like Meshh.
Read »
PROGRAMMATIC AND AUTOMATION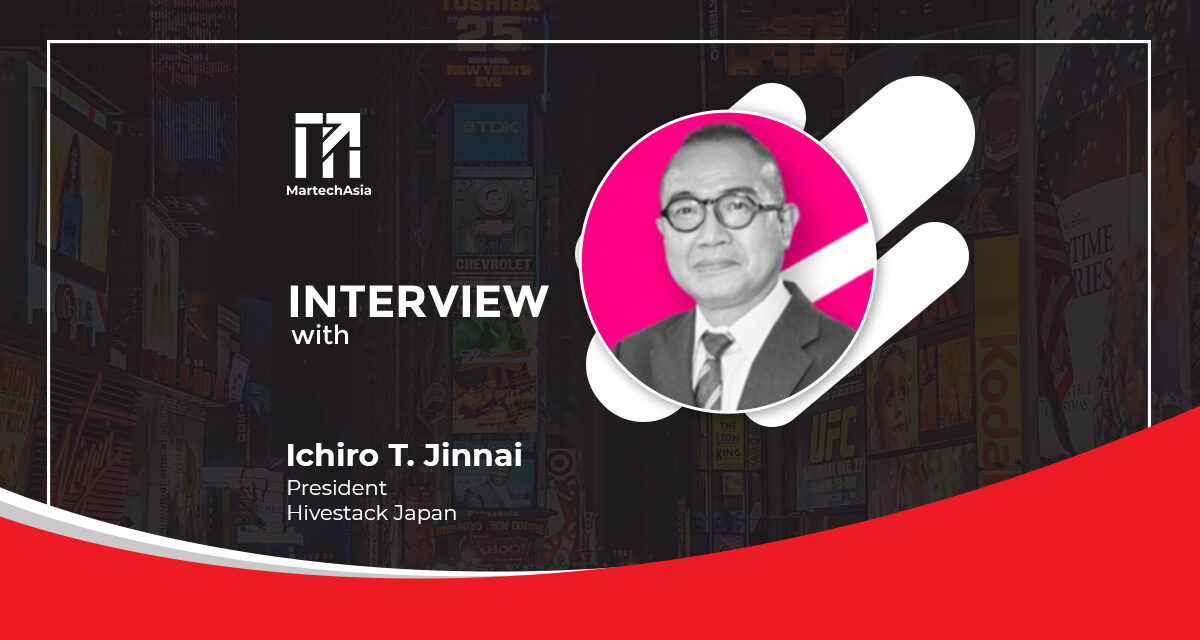 The DOOH industry is undergoing a revolution with programmatic DOOH
Ichiro T. Jinnai, the President of Hivestack Japan, offers his insights on the current challenges brands and publishers are facing in the region as well as the opportunities that lie ahead in programmatic DOOH as they look towards recovery.
Read »
TPS Engage brings crypto-currencies to digital Out of Home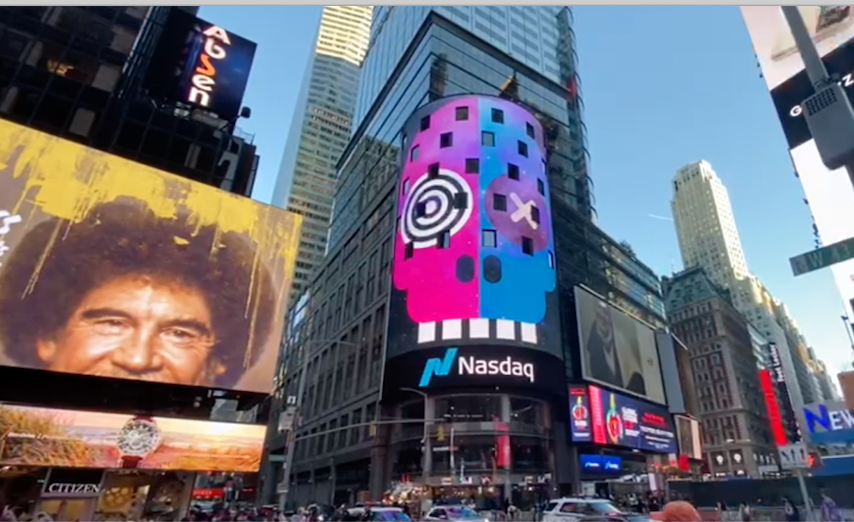 Ad platform TPS Engage says it's the first company to introduce crypto-currencies into media buying. It will now trade programmatic digital out of Home (DOOH) with Bitcoin and eGold.
Read »
2021 Programmatic Digital Out of Home Steering Committee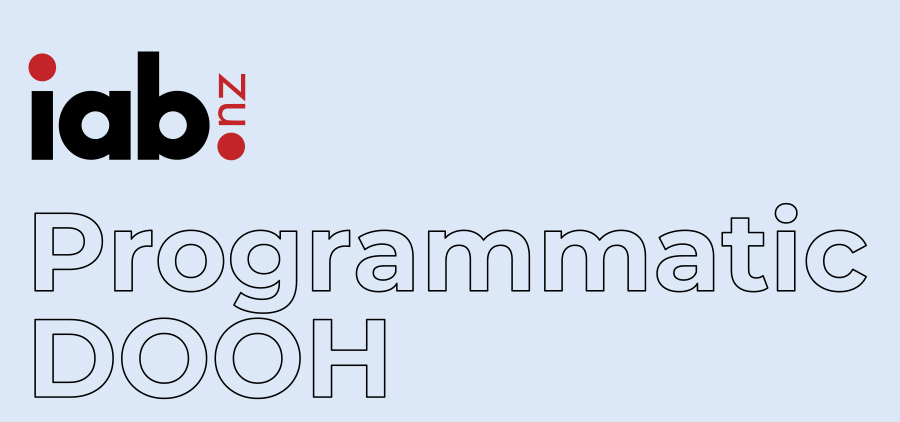 'In response to the rapidly developing digital out of home marketplace, IAB New Zealand is delighted to announce the establishment of the Programmatic Digital Out of Home (pDOOH) Steering Committee.
Read »
Where are we at with programmatic DOOH? By Remi Roques, GM, Broadsign APAC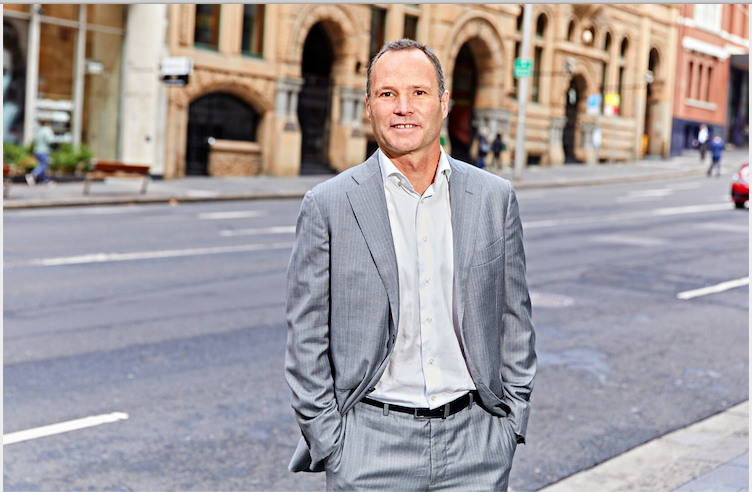 Last month, I was invited to speak at a panel discussion about programmatic digital out-of-home (DOOH) advertising at the Woo Asia Forum 2021. Here is a wrap-up of what we discussed and my perspective on what the market needs to know.
Read »
OMIG releases playbook on shared learnings from running creative, innovative OOH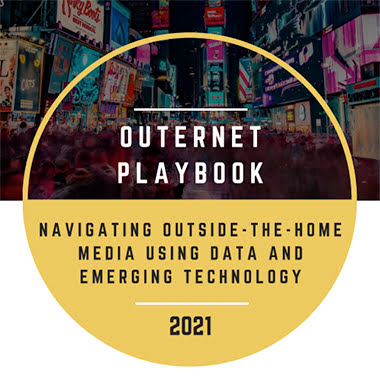 The Outernet Marketing Innovation Group (OMIG), an industry initiative by global ad-tech company Moving Walls and The Association of Advertising and Marketing Singapore (AAMS) have launched a playbook to share their learnings from running creative and innovative OOH campaigns in 2021.
read »
COMPANY NEWS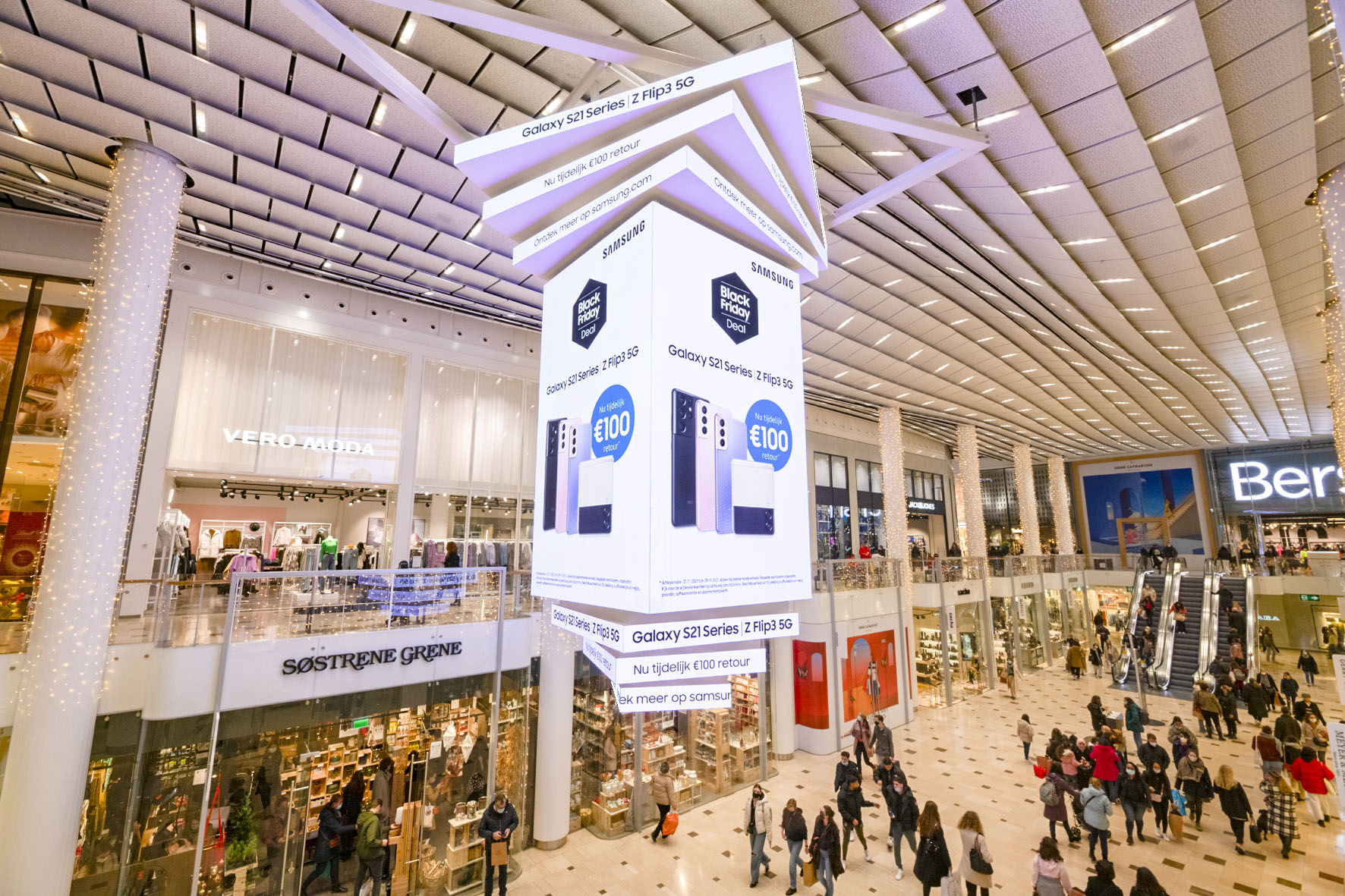 blowUP media Netherlands launches The Emerald in Utrecht at Hoog Catharijne shopping centre
Together with launch partner Samsung, blowUP media The Netherlands is once again launching a spectacular LED screen in Utrecht at Hoog Catharijne shopping centre. The Emerald, a large format four-sided digital screen of almost 60m² that descends from the ceiling in the shopping centre, is yet another innovative addition to the Digital Out of Home network The Collective© in the Netherlands.
Read »
OOH is Reminding Consumers of Winter Destinations Beyond the Beach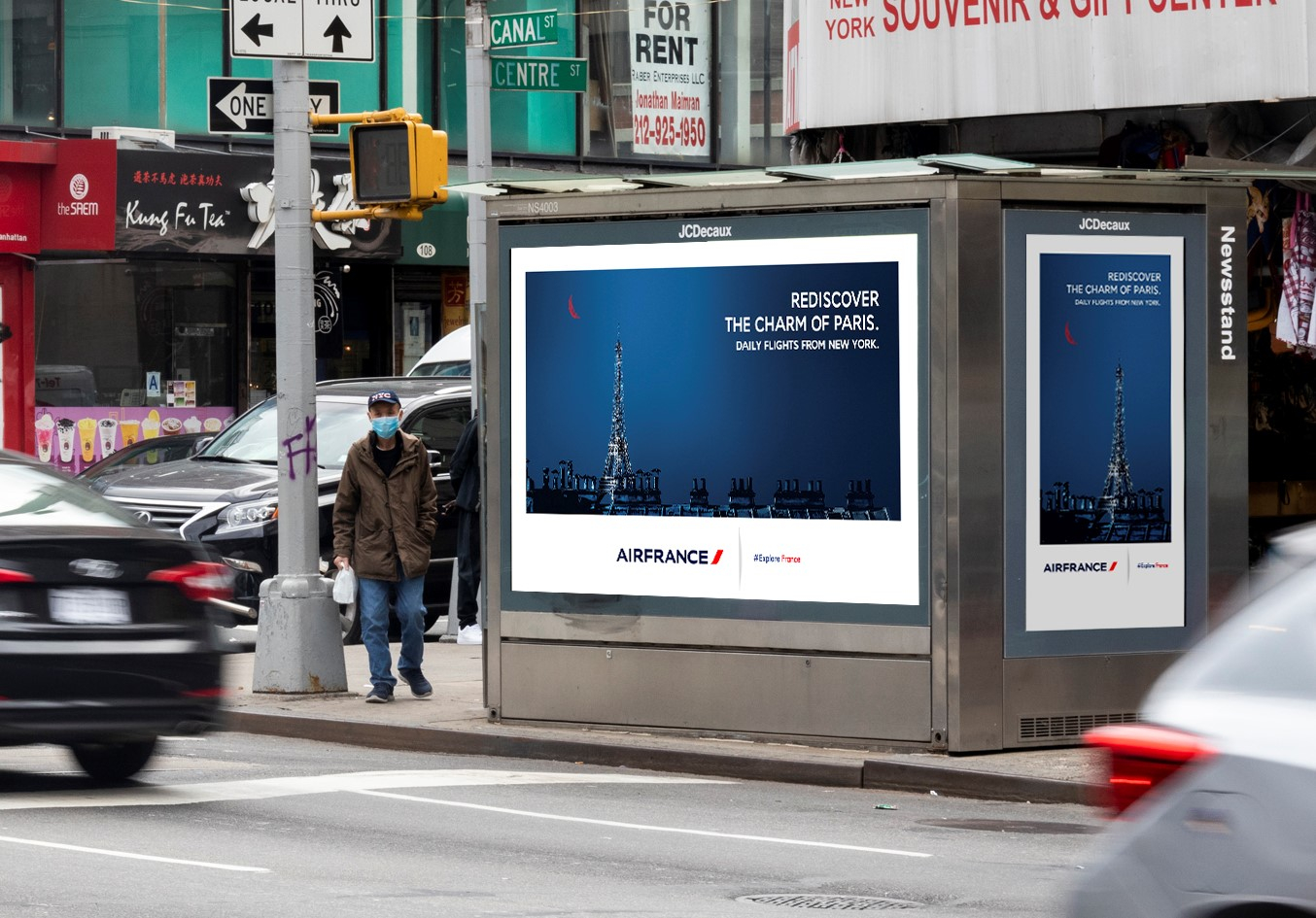 According to the latest findings from The Harris Poll and OAAA, hesitations surrounding travel are at their lowest levels since the start of the pandemic. 72% of consumers surveyed say they plan on traveling for vacation during the first half of the new year, and 51% of those traveling say they plan to fly – 35% more than the number who flew during this past summer, and more than double the number who flew during the 2020 holiday season.
Read »
CAMPAIGNS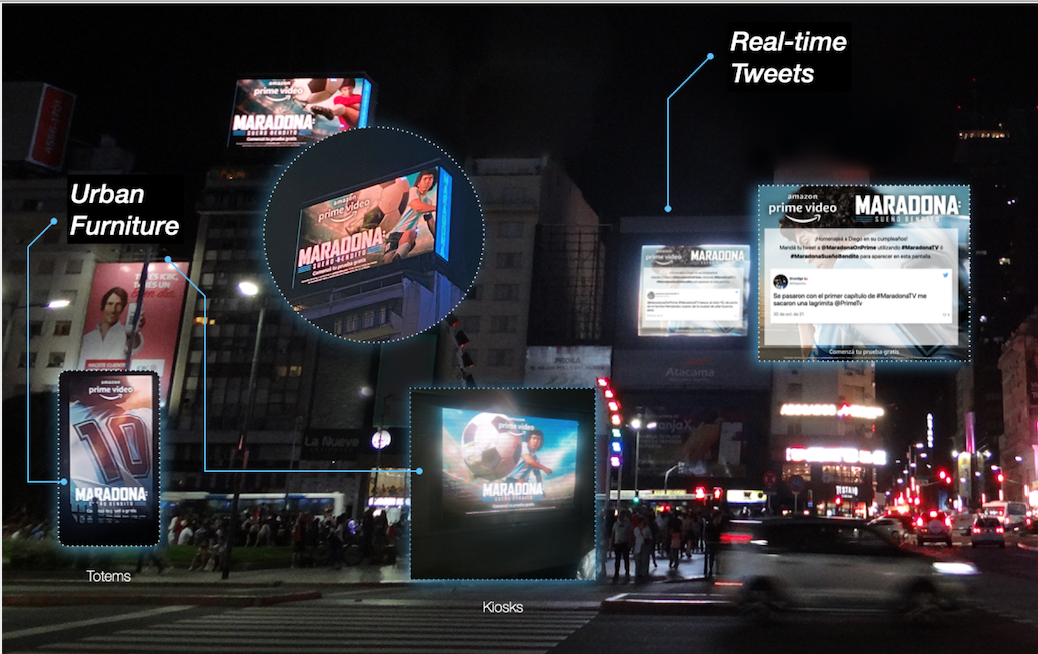 Amazon selected Buenos Aires' times square screens for Maradona's launch
Amazon Prime video wanted to launch its new Series of Maradona on his commemoration birthday, that's why Matterkind agency and Rufus were in charge of this actions with Taggify's platform: Run by 2 hours an exclusive campaign surrounded the Obelisco (Buenos Aires' times square) with 10 screens.
Read »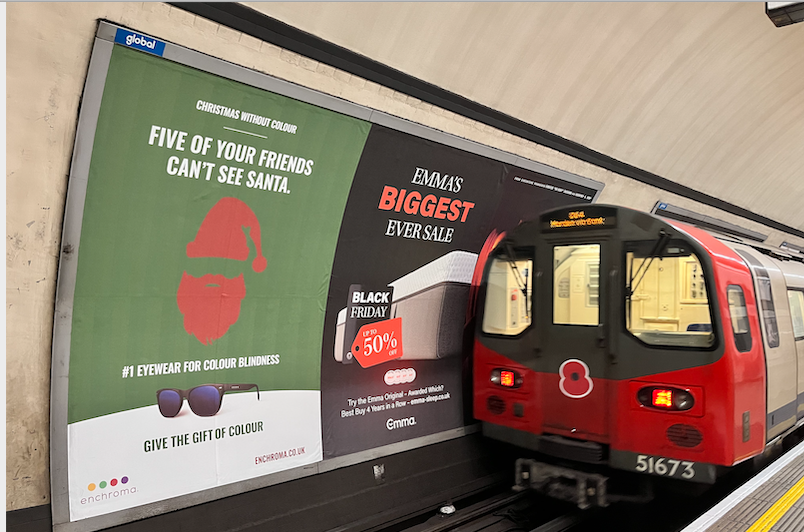 UK's first outdoor ads for colour-blind people launch
A specialist eyewear brand has claimed to have launched the first ever outdoor ad campaign that is tailored specifically for colour-blind people.
US brand EnChroma, which makes specialist glasses, launched posters on the Tube network in London on 18 November in order to target 381,000 people in the capital who are affected by colour blindness.
Read »
WOO GLOBAL DATABASE
The WOO global database holds all our information gathered on research, legislation, case studies and general industry data, organised by country. All documents are available for members to download in pdf format.