WOO MENA FORUM FEBRUARY 2023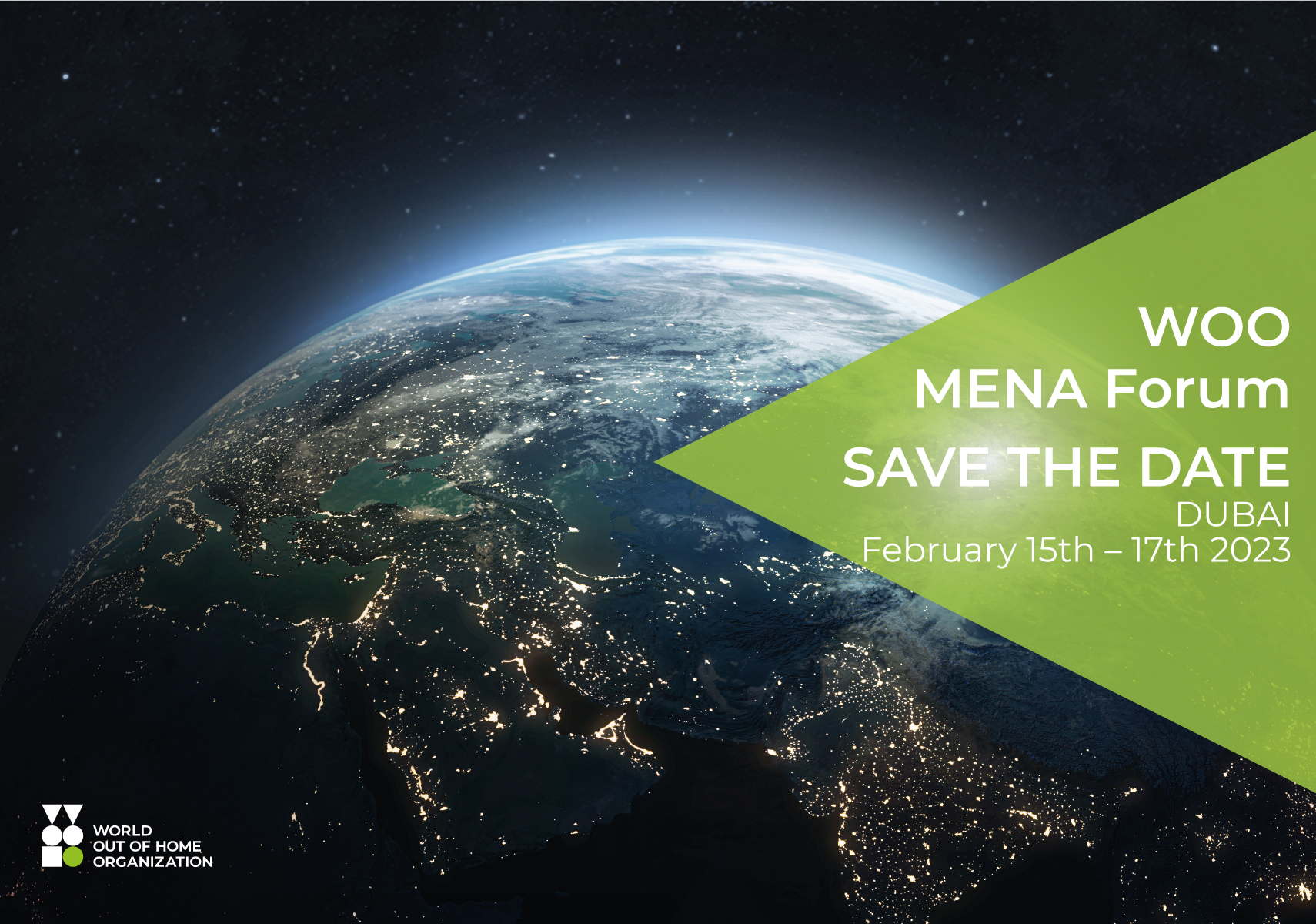 World Out of Home Organization confirms dates and location for first in-person MENA Regional Forum
The World Out of Home Organization's first in-person MENA Forum will take place February 15-17 2023 (Wednesday - Friday) in Dubai UAE. This follows WOO's first post-pandemic in-person Global Congress in Toronto and our first in-person APAC Forum in Kuala Lumpur in October, as well as building on the success of virtual Forums for Europe, Asia and Africa in 2021 and early 2022.

READ »
APAC FORUM 2022 HIGHLIGHTS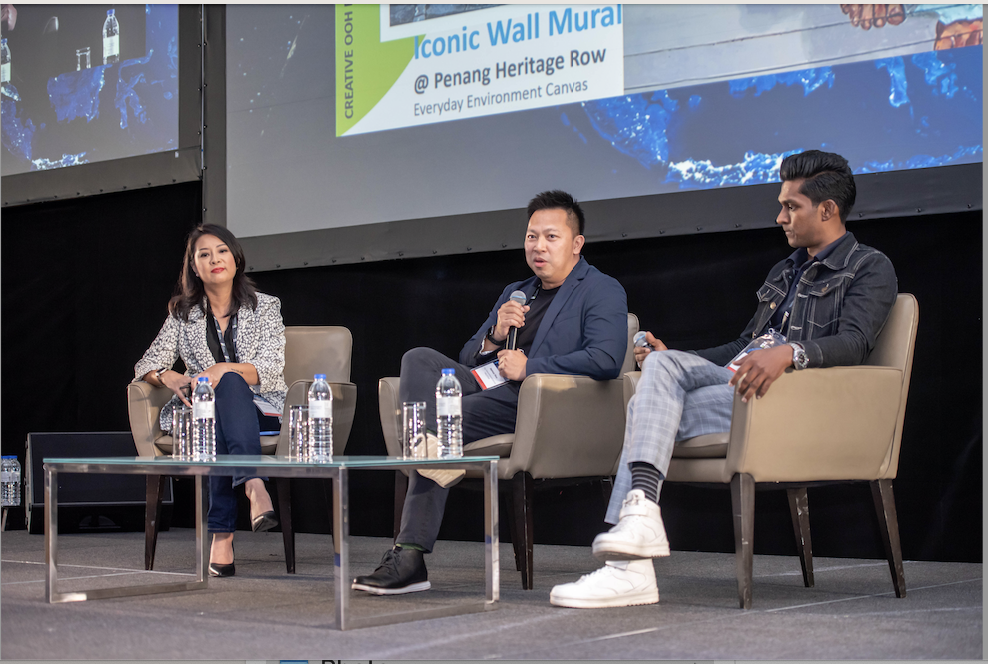 OOH - A natural home for great creativity including Q&A
Winnie Chen-Head, Partner and Head of Product & Growth, dentsu Media Malaysia, led a key session 'Out of Home - a natural home for great creativity' featuring contributions from Remus Hoo, Brand and Marketing Specialist at Telecommunications Malaysia, and Sid Nair, Associate Creative director at Dentsu Malaysia.
WATCH THE DISCUSSION »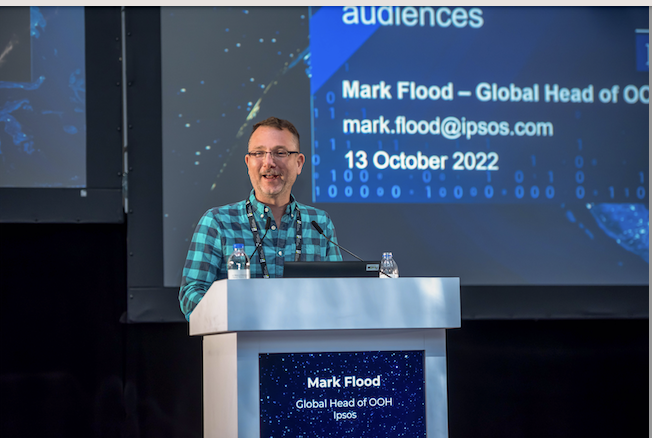 Many Roads: One Approach Solutions for unleashing the power of your audiences - Mark Flood - Global Head of OOH at Ipsos
Mark Flood of IPSOS finished our Audience Measurement session outlining some of the cutting edge solutions available to help OOH 'unleash the power of our audiences.'
waTCH THE PRESENTATION »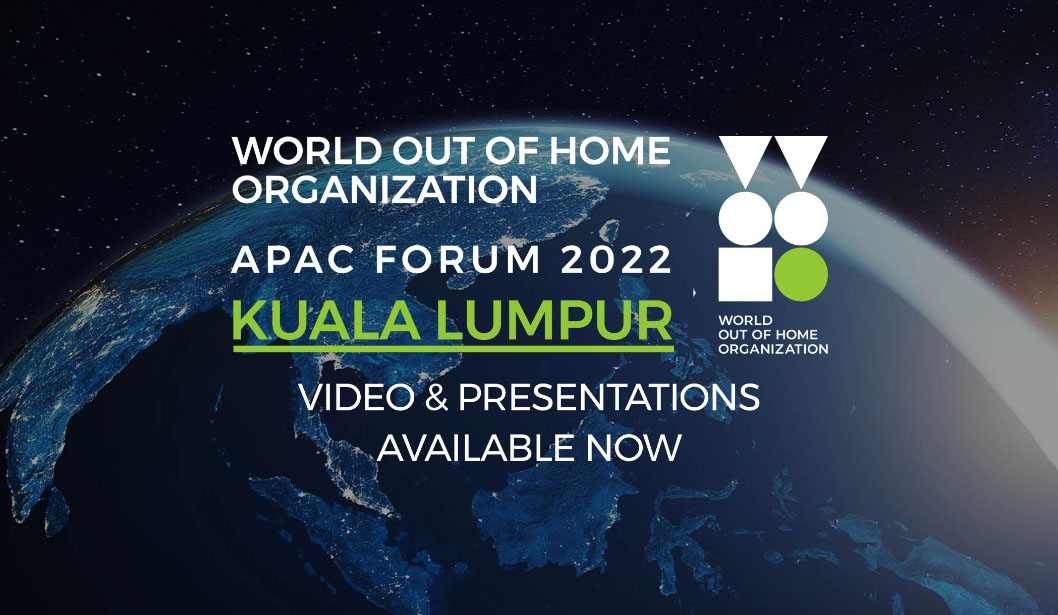 All APAC Forum Content Now Available for APAC Forum Delegates and WOO Members
We have now uploaded all the Recordings and PDFs of presentations available from our APAC Forum held October 11th-13th 2022. This represents a great resource for all Delegates and Members.
DOWNLOAD PRESENTATIONS »
WOO NEWS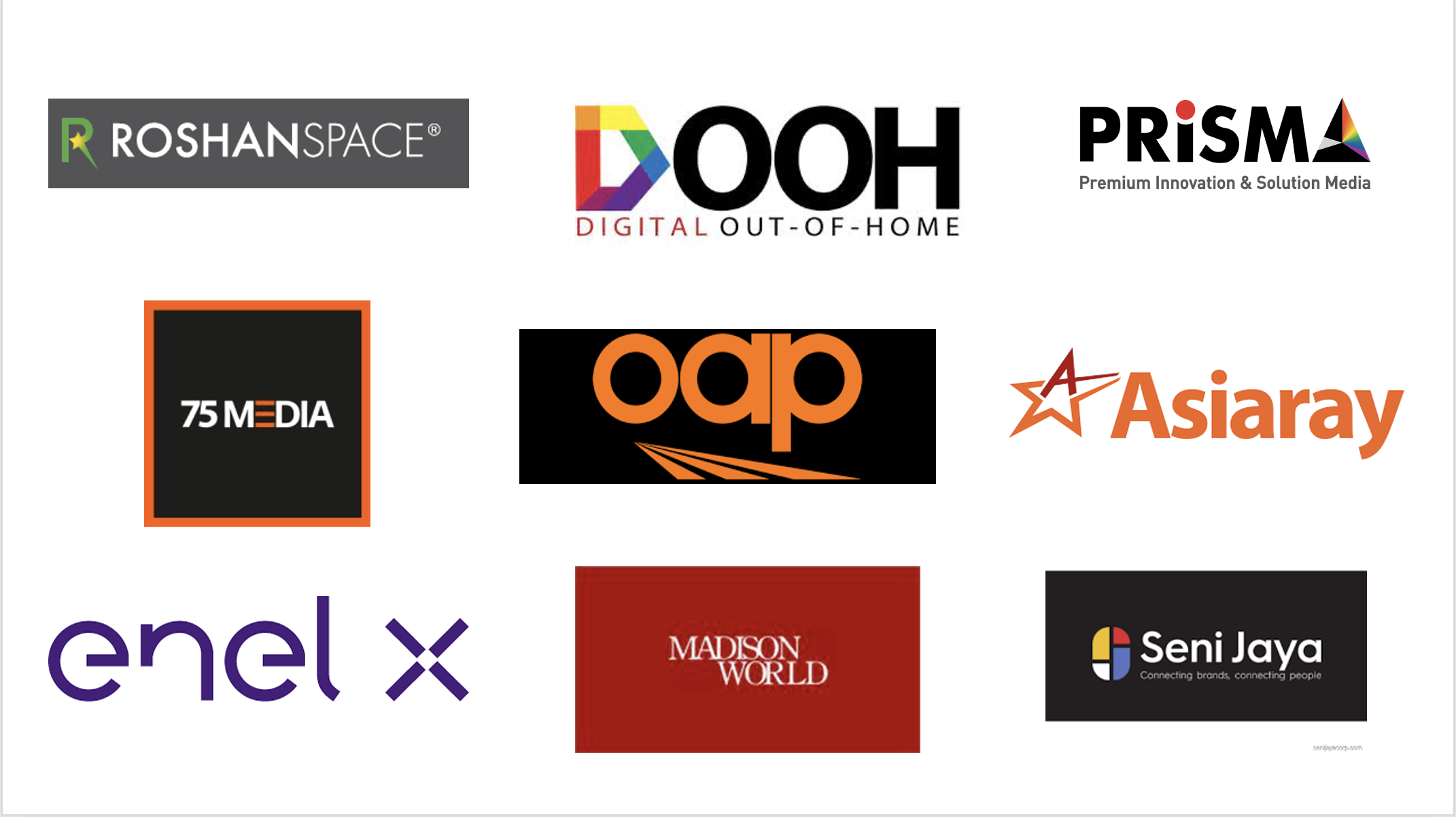 World Out of Home Organization adds nine new members from Asia and Europe
The World Out of Home Organization has signed up nine new members, seven from Asia and two from Europe. Seven are national media owners, one is a national media agency and one is an OOH service provider/supplier.
READ »
OPINIONS
Reflections on where the OOH Industry is headed in 2023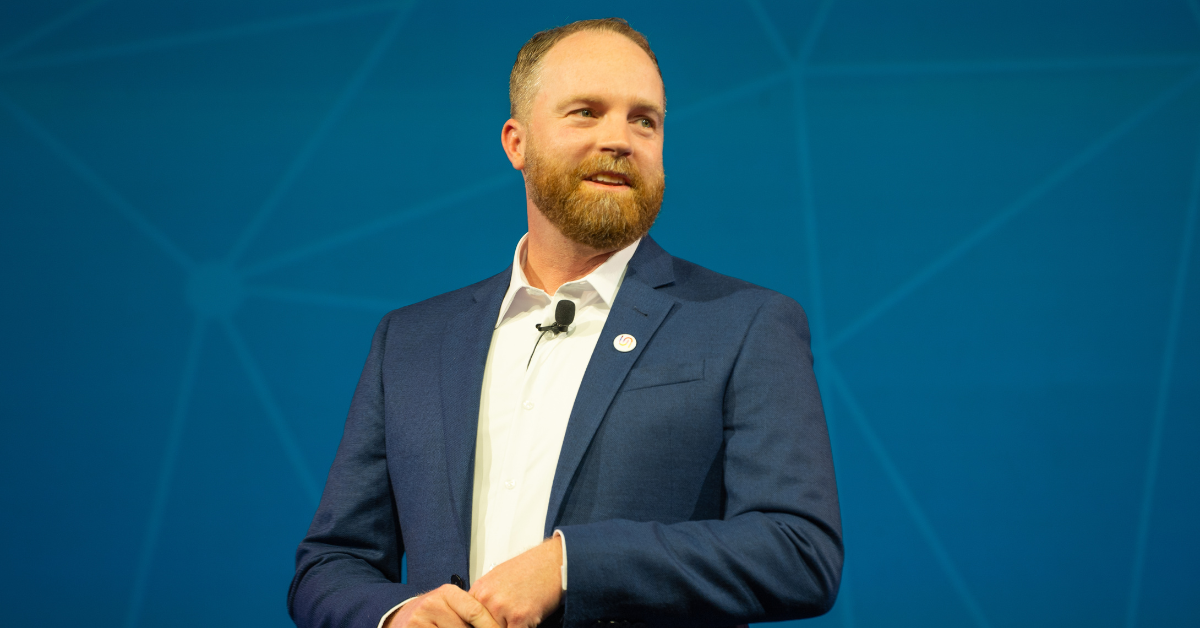 It's been a busy October for the OOH industry. Over the last two weeks, marketing leaders gathered at Advertising Week New York, Programmatic I/O and Digital Signage Week — of which includes the DPAA Global Summit, AdTECH: OOH and more — to discuss the emerging opportunities in media that exist today.
Read »
OOH Guide 2022: Street power - by TBWA's Alex Pineda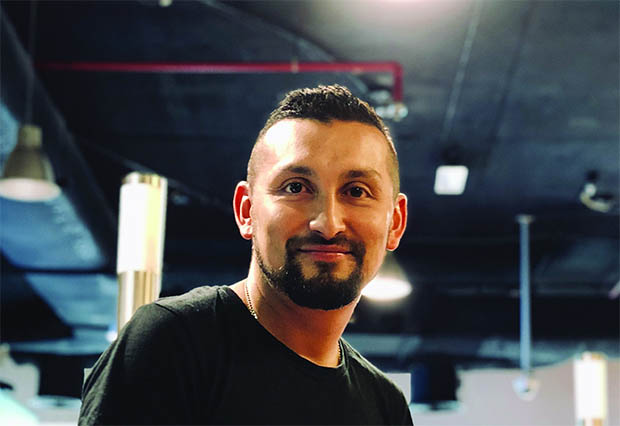 In a world ruled by ephemeral ads no bigger than the screen in the palm of your hand, only outdoor ideas can give both clients and creatives butterflies in their stomachs when they see their work on a giant scale, writes TBWA\RAAD's ECD, Alex Pineda
Read »
Upfronts season: Why oOh!media's new Reooh is 'more than just retail'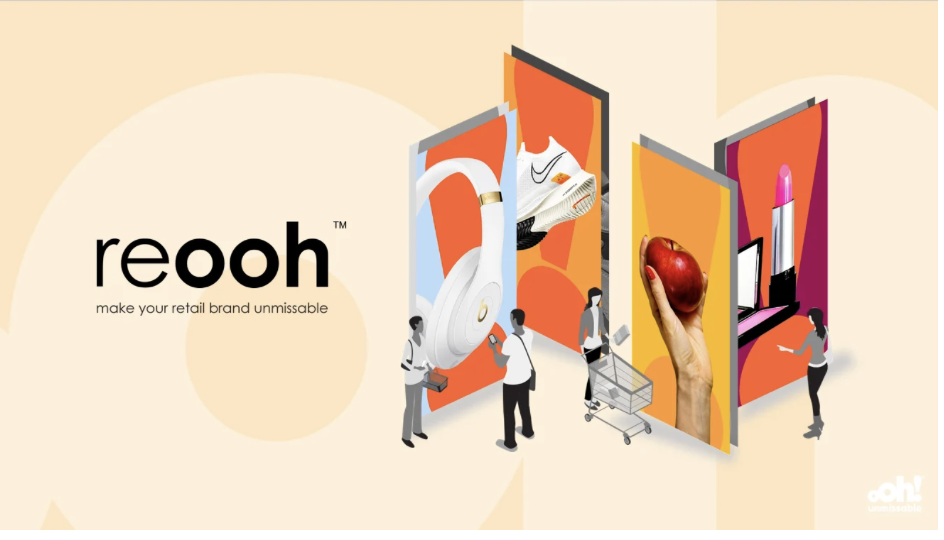 Last week at its Outfront event, oOh!media told the industry it is expanding into the booming retail media game with its new setup, Reooh, and speaking on this week's Mumbrellacast Upfronts special, CEO Cathy O'Connor explains why the move was an easy one.
LISTEN TO PODCAST »
How Artificial Intelligence Is Transforming Out-Of-Home Advertising For Small Businesses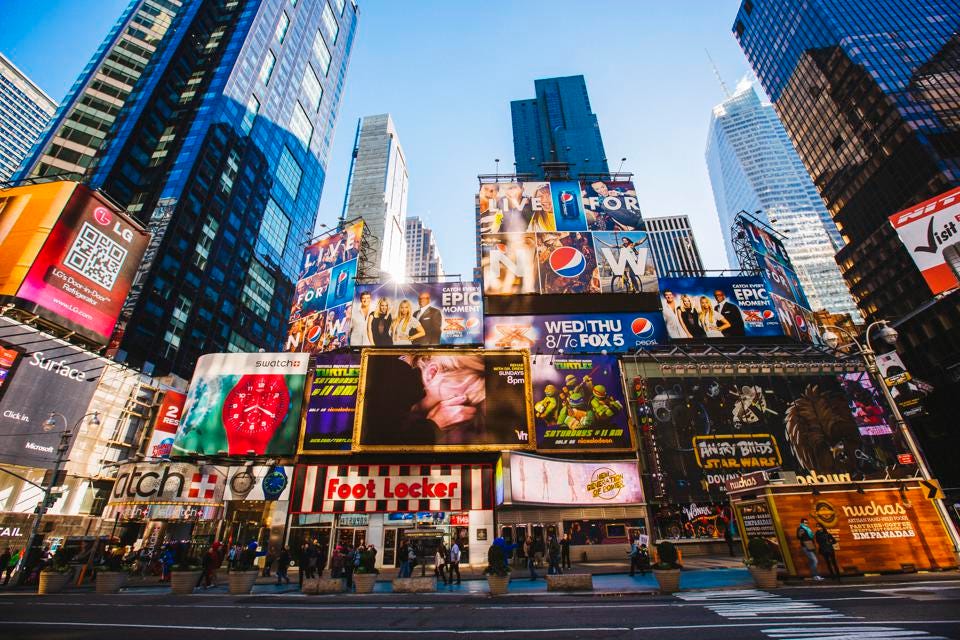 In the early years of the 21st century, there were significant concerns about robots replacing humans in the workforce. Although the protest remains unsettled, it was more terrifying then than now, mostly because the concept of robotics wasn't very clear.
READ »
ENVIRONMENT AND SUSTAINABILITY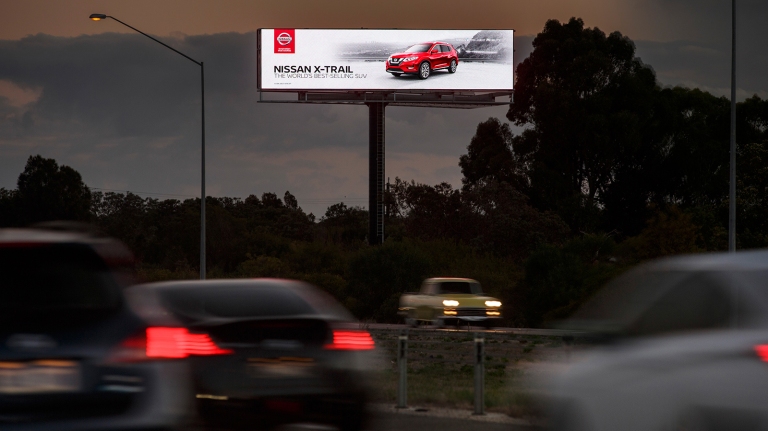 Daktronics Expands 'Light Mitigation technology' to DOOH Ad displays
Daktronics has started marketing "light mitigating technology" that's intended to help DOOH media companies get on the right side of municipal approvals, particularly if light pollution is raised as an objection by interest groups or individuals.
READ »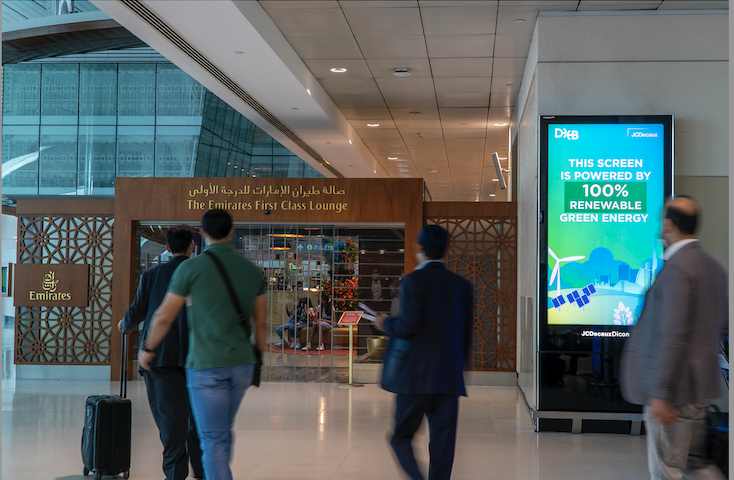 ESG 2022: Revolutionising environment-friendly out-of-home advertising
JCDecaux, as a global leader in out-of-home advertising, has had sustainability as a core part of its business strategy since its inception. Environmental, social and governance practices are deeply rooted in the company's DNA and reflect through our daily operations.
read »
DATA AND MEASUREMENT
How DOOH Can Remain Transparent in the Data Privacy Era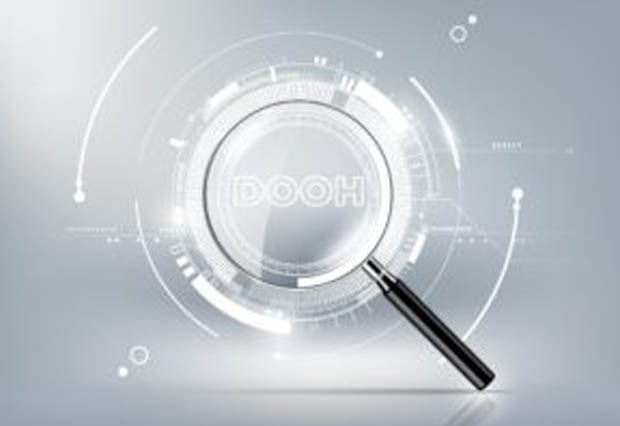 Synopsis: We are entering an era focused on privacy, and DOOH needs to be ready! Buckle up as we head into the Data Privacy Era. Everyone in the AdTech industry has heard that Google and Apple are making updates to further protect personal privacy, limiting sharing of user data with third parties and ending cross-app tracking.
Read »
PROGRAMMATIC AND AUTOMATION
The Art Of Programmatic: Bridging The Gap Between Creative And Technology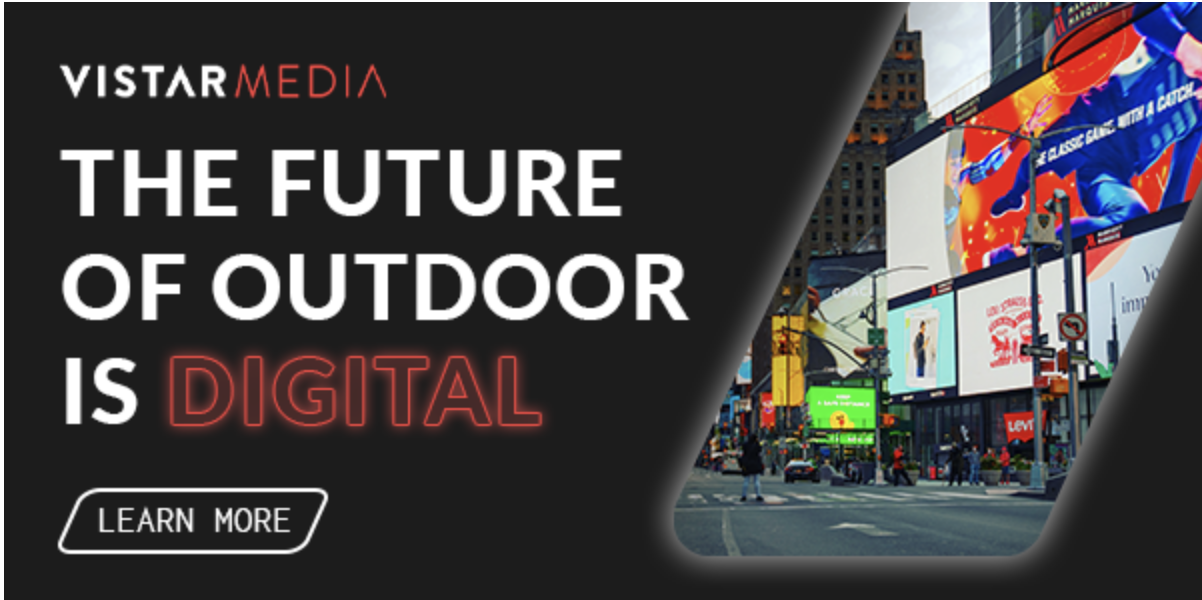 Scroll through the articles on any site about advertising and technology, and you're bound to run across enough Mad Men and Don Draper references to put you at risk of secondhand smoke. That's understandable. It's a helpful shorthand for distinguishing between the creative side of advertising and the dominating world of algorithms, data segments and attribution models.
Read »
Hivestack expands business in Brazil by signing new Supply Side Partner (SSP), RZK Digital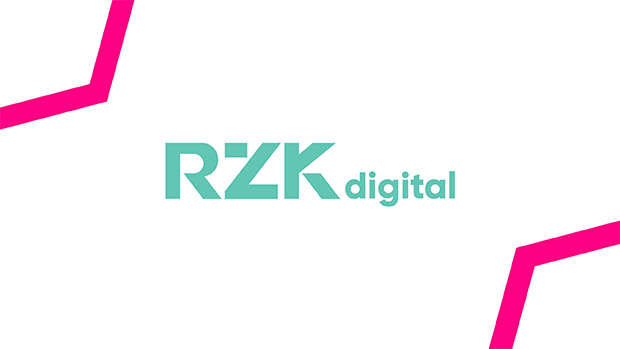 Hivestack, the world's leading, independent, programmatic digital out of home (DOOH) ad tech company today announced a partnership with RZK Digital, a data-driven DOOH media network operator offering large-scale LED panels distributed across high urban transport environments in Greater São Paulo.
read »
Programmatic outdoor is no longer experimental - here's how brands are using it to smash campaign benchmarks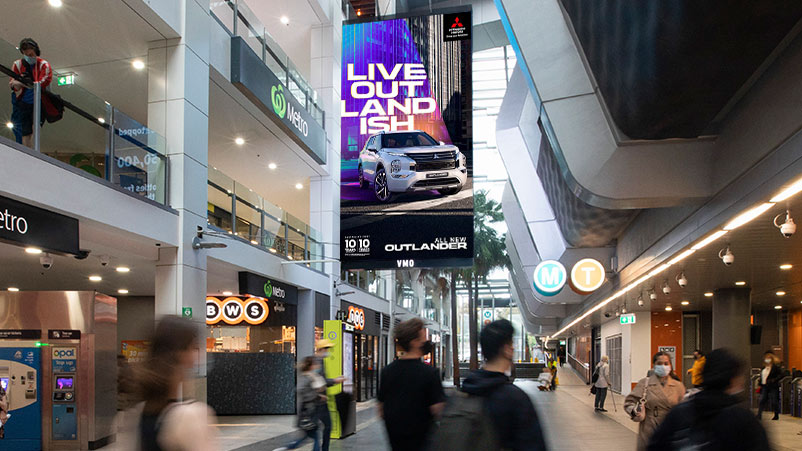 Programmatic outdoor has catapulted from an experiment to a mainstay of the out of home industry, writes VMO's Director of Programmatic, Sabarish Chirakkal – and for good reason. Brands are overlaying location, time, demographic and proximity and exceeding benchmarks for campaigns. And it's only getting more sophisticated.
READ »
COMPANY NEWS
The Chilean company Massiva arrives to Taggify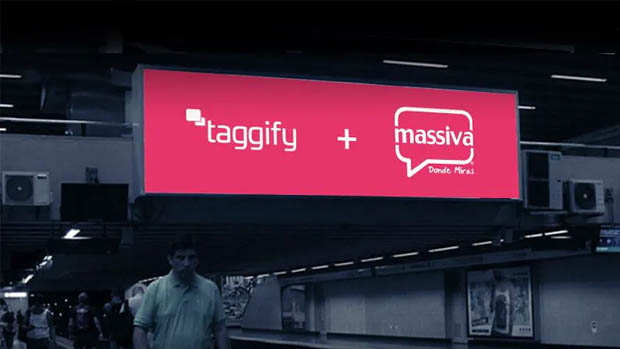 Massiva's large inventory strategically distributed in the capital city of Santiago de Chile can now be found on Taggify. The inventory has more than 100 screens in the subway networks between totems and video walls and it can be viewed at all circulation levels, from entrances to platforms.
read »
OUTFRONT Media introduces next level of OOH Interactivity with OUTFRONT QRad

OUTFRONT QRad is a new content control capability which allows audiences to engage with ads by triggering creative changes directly on OUTFRONT's Liveboards. Active, on the go commuters can simply scan a QR code and select pre-set creative options to choose their own ad journey.
READ »
COUNTRY NEWS
DoohClick enters the Malaysia market with Sanctuary Billboards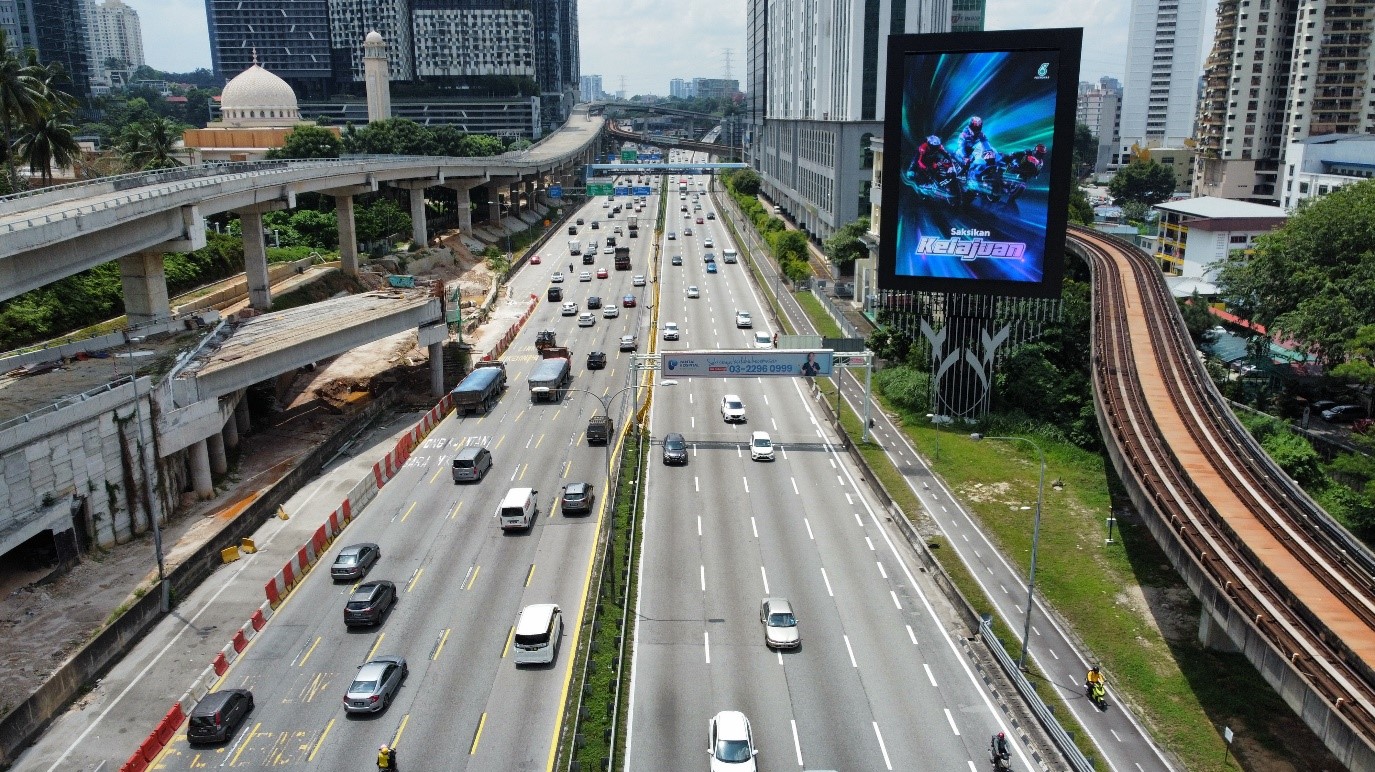 Sanctuary Billboards, one of the leading out of home (OOH) media owners in Kuala Lumpur, has appointed DoohClick as its chosen OOH ad management partner. The deal marks DoohClick's entry into the Malaysia OOH media market following a year of expansion across Europe, South Africa and into the US.
Read »
CREATIVITY

OMA: The Best Outdoor in October
The best of Outdoor is a monthly selection of local and international Out of Home (OOH) campaigns to fuel your creativity and inspire your next moment of genius.
Read »
CAMPAIGNS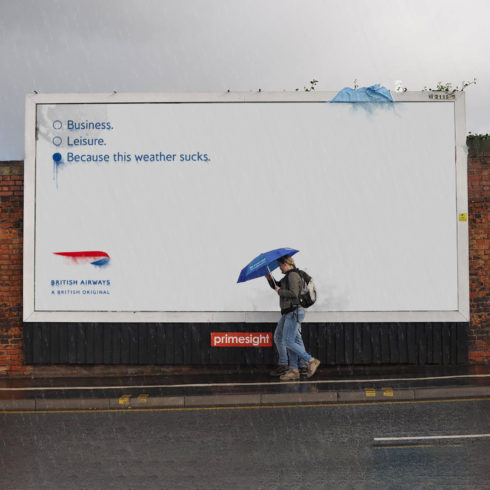 British Airways launches it's new Brand Positioning: A British Original
The new positioning, 'A British Original', is a celebration of British Airways' people, its customers and the nation, which has helped make British Airways, a British Original. It explores the individual and original reasons people travel, whether to reconnect with loved ones, take some time out or to immerse themselves in a different culture.
Read »
WOO GLOBAL DATABASE
The WOO global database holds all our information gathered on research, legislation, case studies and general industry data, organised by country. All documents are available for members to download in pdf format.