APAC FORUM OCTOBER 2022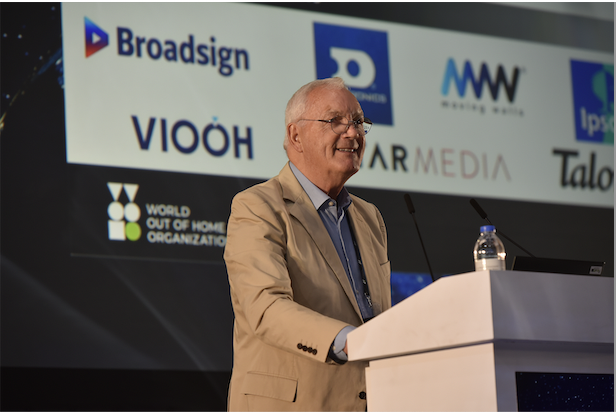 WOO APAC Forum: Region set to benefit from growth trends and positive dynamics, says WOO's Goddard
World Out of Home Organization (WOO) President Tom Goddard had a bullish message for over 200 delegates at WOO's first in-person Regional Forum, covering the APAC region, which was held in Kuala Lumpur this week. The APAC region, which now accounts for a third of the world's Gross Domestic Product, is set to share in the Out of Home industry's worldwide strong bounce back after the pandemic.
READ »
OPINIONS
Why Out-Of-Home Advertising Is Soaring In A Digital World
By 2020, global out-of-home spending had shed nearly $10 billion in revenue, dropping from $37.9 billion to $28.1 billion. The pandemic was a reset moment for outdoor advertising: like clearing out a cluttered shed and promising never to let it get full of junk again. Today, things have changed.
read »
How brands are leveraging digital OOH within retail media campaigns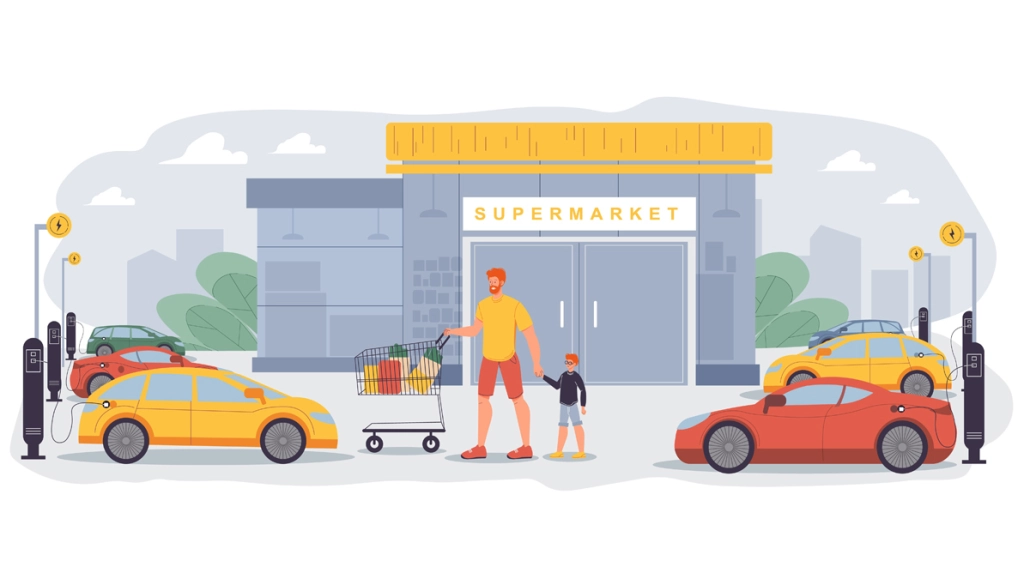 As advertisers increasingly shift media budgets to retail media networks, the challenges for brands striving to stand out are also growing.
Retail Media Networks RMNs have exploded in recent years - Amazon, Walmart, Kroger, Target, Best Buy, Walgreens, Ulta, Home Depot and more now have their own media offerings.
rEAD »
The 5G moment of Indian OOH
At a time when the country is gearing up for and looking forward to the tremendous growth possibilities that the fifth generation of mobile telephony brings with it, the OOH media ecosystem in India may still be grappling with a buffered reluctance to take the proverbial generational leap.
Read »
Despite Steady Consumer Spending, Inflation Will Change the Media Landscape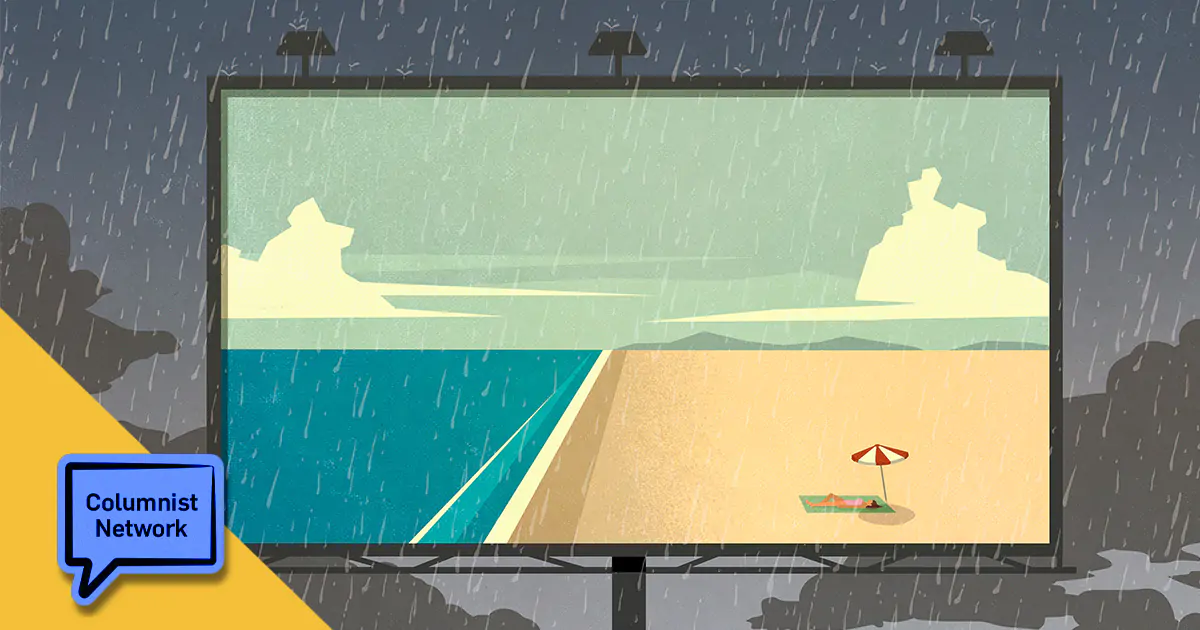 With the U.S. inflation rate at 9.1% this summer, many Americans have been left asking where they can cut costs to make their dollar work harder. 84% of Americans plan to reduce spending due to higher prices: Consumers specifically intend on cutting back on dining out, impulse purchases, driving and subscriptions.
Read »
ENvIRONMENT AND SUSTAINABILITY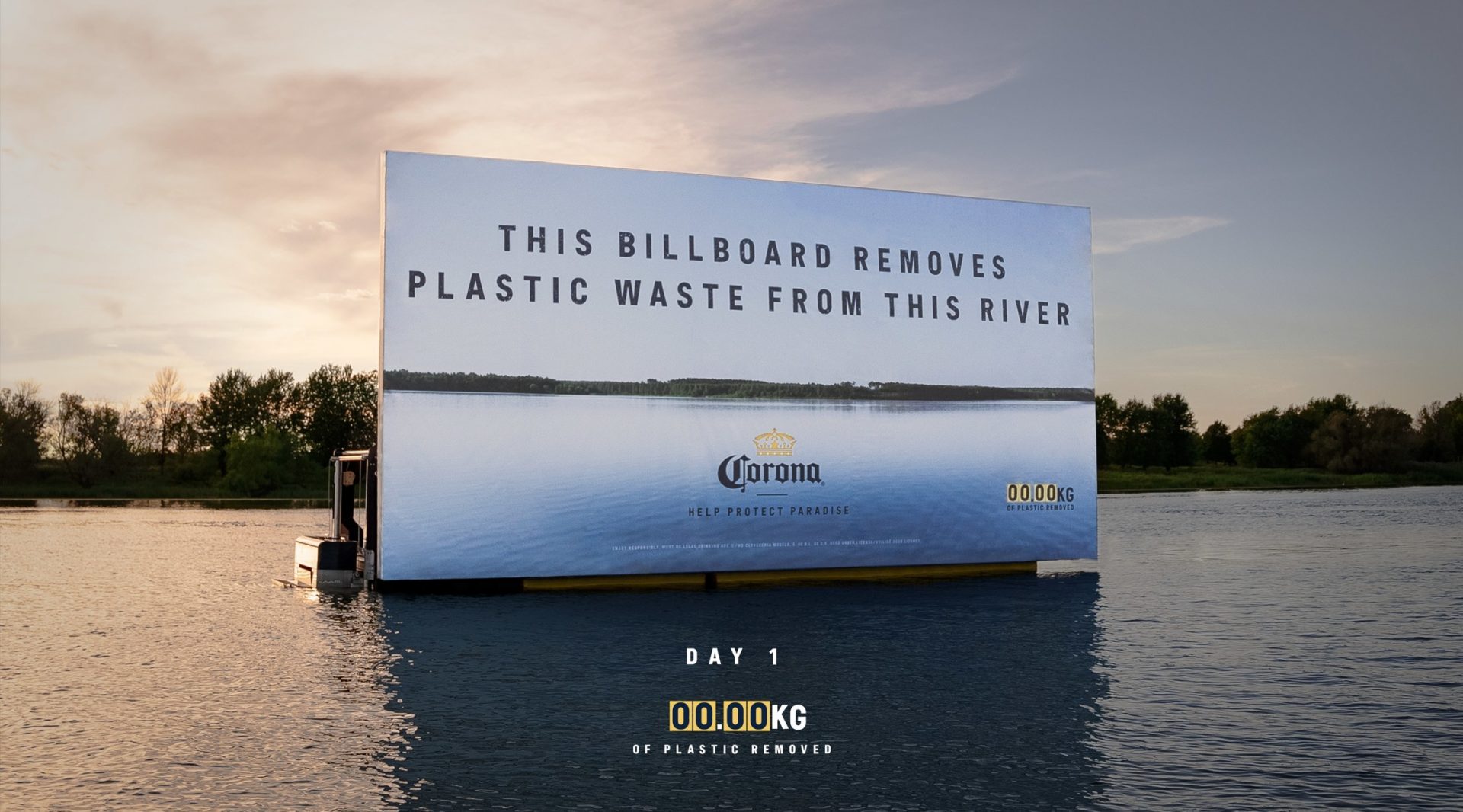 Floating Corona billboard designed to clean up St. Lawrence River
Corona Canada recently launched a plastic-collecting billboard project, to help reduce the amount of waste in the St. Lawrence River near Boucherville, Que. Originally installed in September, the floating billboard will continue to clean up the river until Oct. 19.
Read »
EVENTS
Four Creative Agencies Secure Prizes in Ocean Outdoor's Annual Digital Creative Competition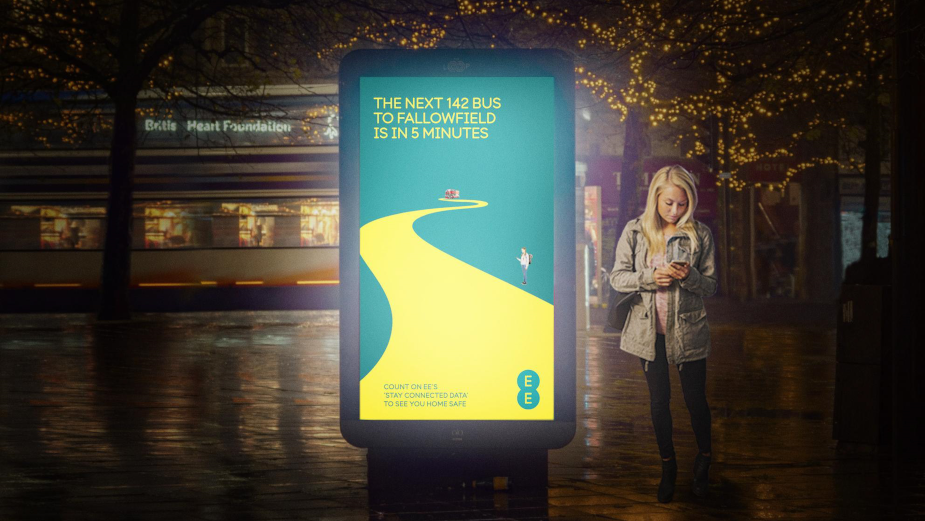 Saatchi & Saatchi and TMW Unlimited have taken the top prizes in Ocean's annual digital creative competition, winning digital out of home (DOOH) space for original concepts created for the mobile network EE and The Trussell Trust.
read »
Largest open-air art gallery in the Netherlands and Belgium with Marcel van Luit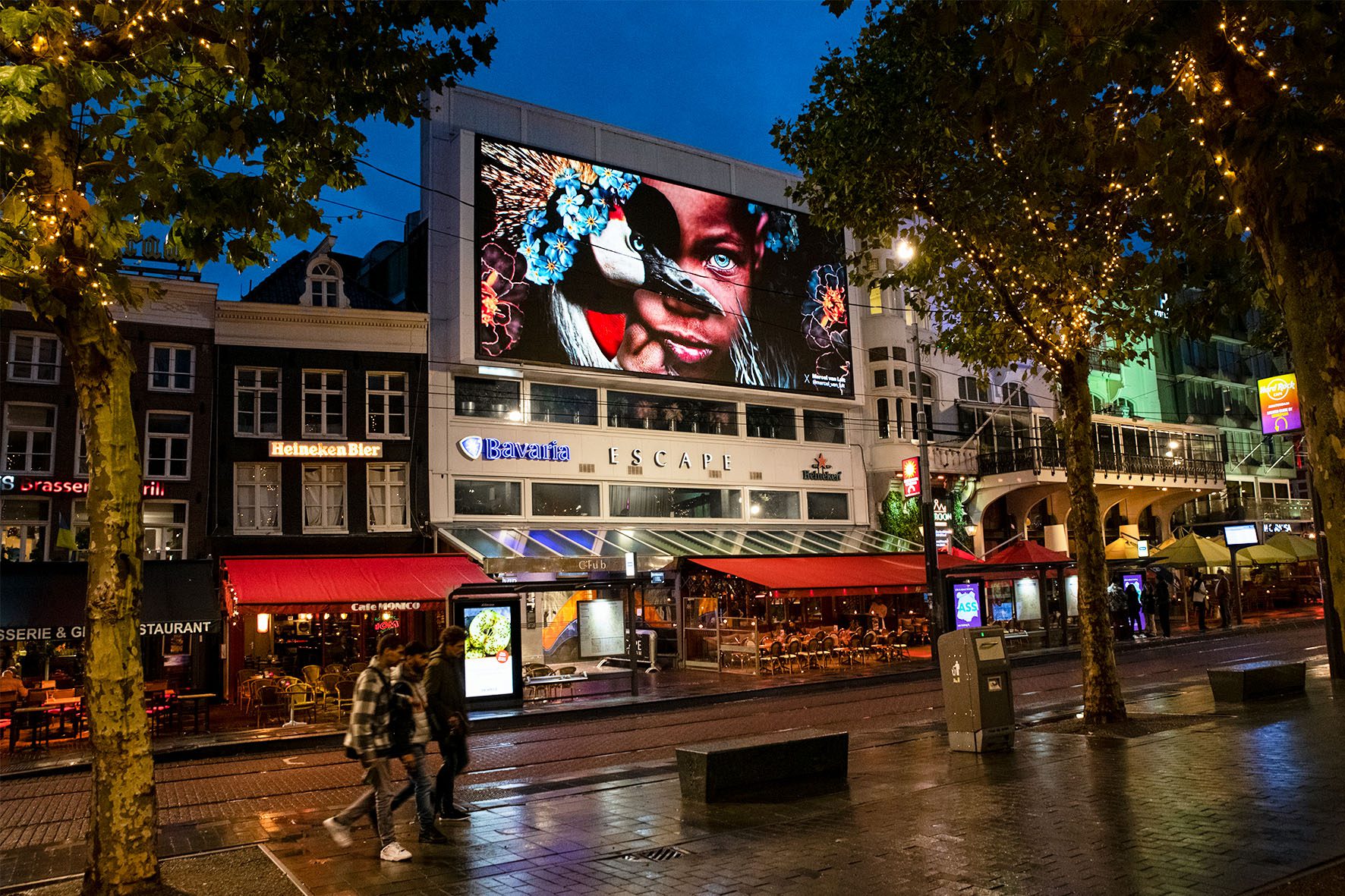 With the impactful art exhibition of Marcel van Luit, globally renowned for his visualized dreamy scenarios, blowUP media Benelux make exclusive art accessible to the people on the streets. This collaboration between Marcel van Luit and blowUP media will can seen on more than 55 screens in 10 cities including Amsterdam, Antwerp, Utrecht, Brussels, Rotterdam and Knokke.
read »
DATA AND MEASUREMENT
What Accounts for Performance Marketers' Reluctant Embrace of Out-of-Home Advertising? by Barry Frey of the DPAA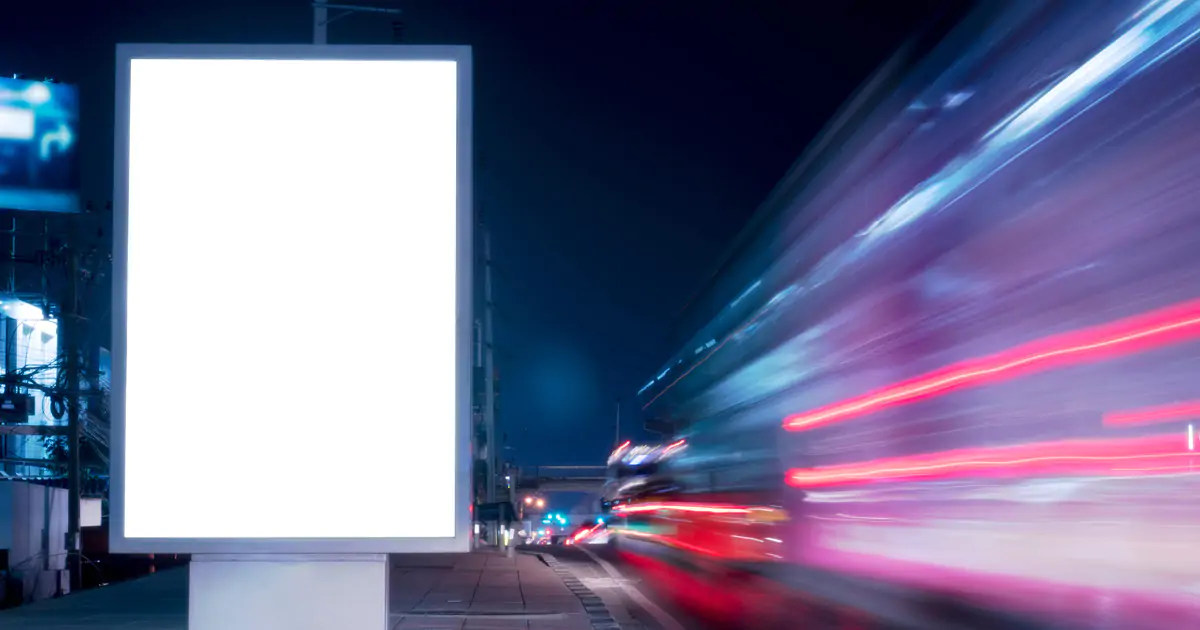 Performance marketers have heretofore been reluctant to explore the waters of out-of-home advertising, and with good reason: By and large, the industry was slow to adapt to the digital landscape. But pandemic aside, a marketing world increasingly dominated by performance had little room for the traditional OOH business. Performance marketers: It might be time to give the medium another look.
Read »
How to Measure Out of Home Ads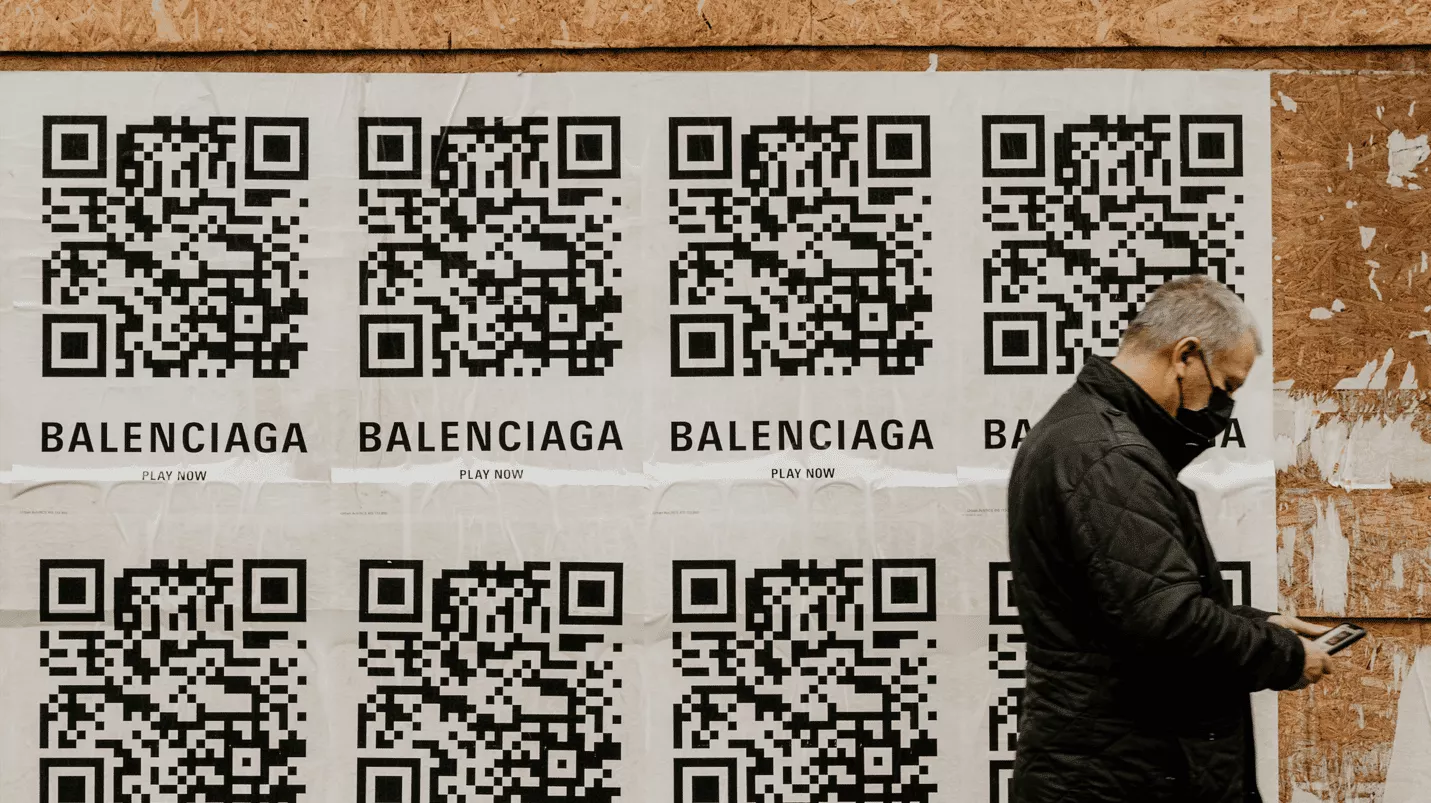 No matter what market you advertise in, the main goal in advertising is to get people to see and talk about your ad. So it follows that the more people who see your ad, the better. But how do you measure how many people have seen a billboard?
Read »
PROGRAMMATIC AND AUTOMATION
93% Of US Media Professionals Set To Retain Or Increase Investment In Programmatic DOOH

Today, VIOOH, the leading premium global digital out of (DOOH) home supply-side platform, released its annual programmatic DOOH research paper. The findings show that the future of programmatic DOOH looks bright with investment increasingly coming from new budgets or being moved from other traditional and digital channels.
read »
Why Programmatic OOH is a smart buy for any Media Budget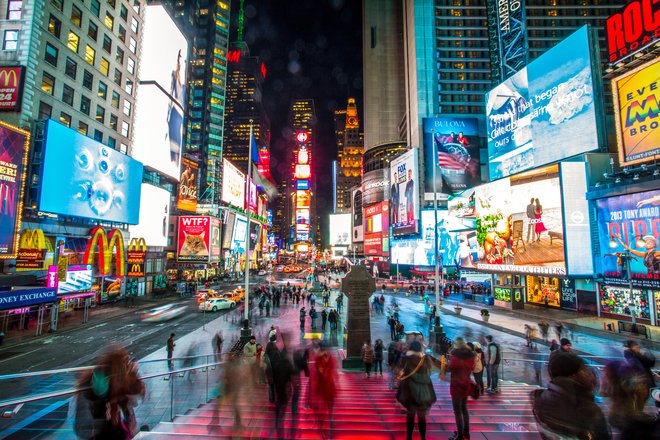 It's obvious that the pandemic dramatically changed media strategies, as buyers adapted to radically different consumer behavior. In the out-of-home space, programmatic activations quickly proved to have advantages. Rather than losing money on campaigns that were rendered moot, advertisers were able to fully control digital campaigns, allowing teams to pause, pivot or cancel ads as conditions evolved.
read »
The key to success in programmatic digital out of home? Test and learn - here's how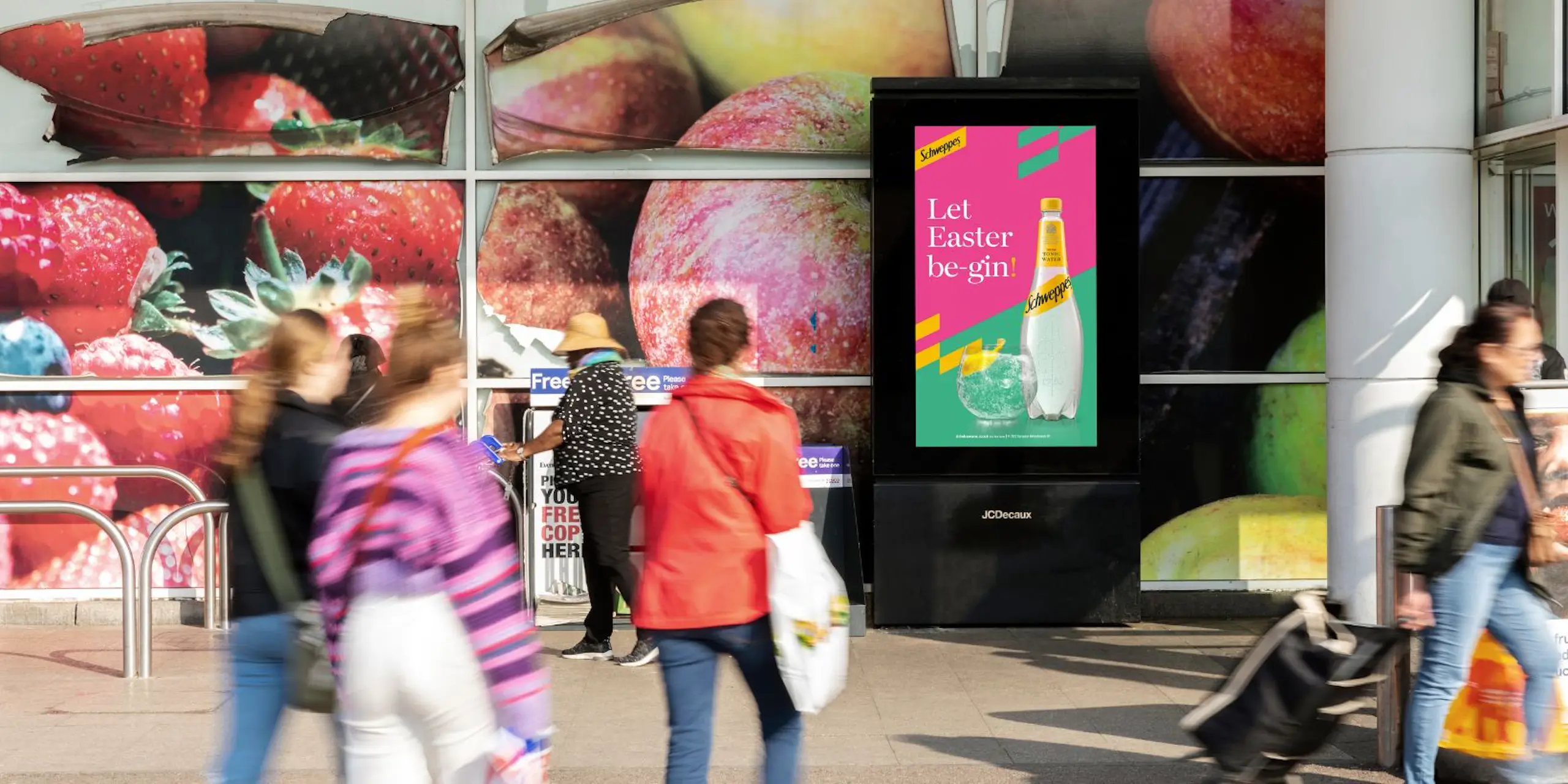 Test and learn is a key part of any marketing strategy to provide the insights necessary for progression, evolution, and performance improvement. The challenge, however, is identifying opportunities to learn something that is genuinely new and delivers value.
Read »
Forget the latest viral TikTok video - here's how DOOH campaigns are going global
For The Drum's Deep Dive into Globalization, Ginny Bourne (global marketing & comms director, Hivestack) writes that a truly global or borderless approach to digital out-of-home (DOOH) advertising offers brands new and unique opportunities, giving them complete control to activate campaigns all over the world and connecting with audiences in a combination of global markets, no matter where they are.
Read »
Vistar Media and Place Exchange Enable Mediation for DOOH

Two of the leading programmatic platforms for digital out-of-home (DOOH) - Vistar Media and Place Exchange - today announce mutual support for each other's mediation solutions to enable unified auctions for media owners.
Read »
Consider Your DOOH Buying Methods Wisely: Direct Sales vs. Programmatic Buying
Programmatic DOOH's flexibility and ability to maximize spend are also perfect for brands on a smaller budget. Its lack of initial outlay and ability to trigger spending only when most effective makes it a less risky investment.
Read »
Programmatic Digital OOH is Boosting Advertising Efficiency, Accessibility & Meeting the Needs of Modern Marketers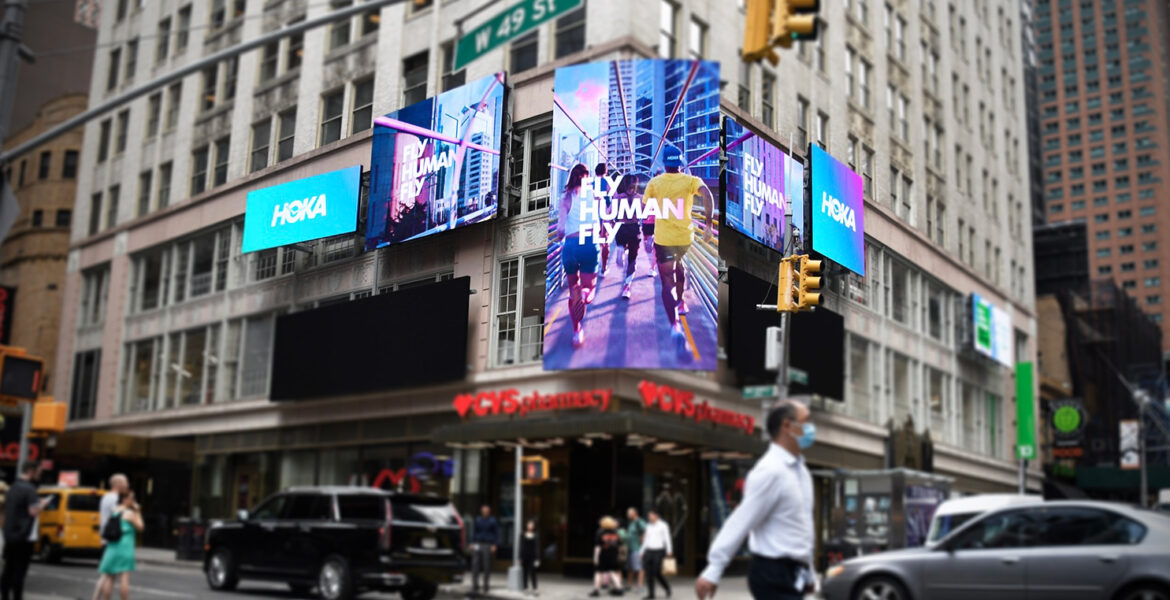 If you're gearing up for a trip to Advertising Week in NYC next week, don't be surprised if a story on Out-of-Home (OOH) advertising and its post-pandemic comeback popped up in one of your regular industry newsletters. While OOH has always been an effective way for advertisers to reach their audiences (frankly for over 185 years now), the sector has experienced an enviable resurgence in interest, and for good reason.
Read »
MEMBER NEWS
Australia's TMS in tie-up with Broadsign to power retail media expansion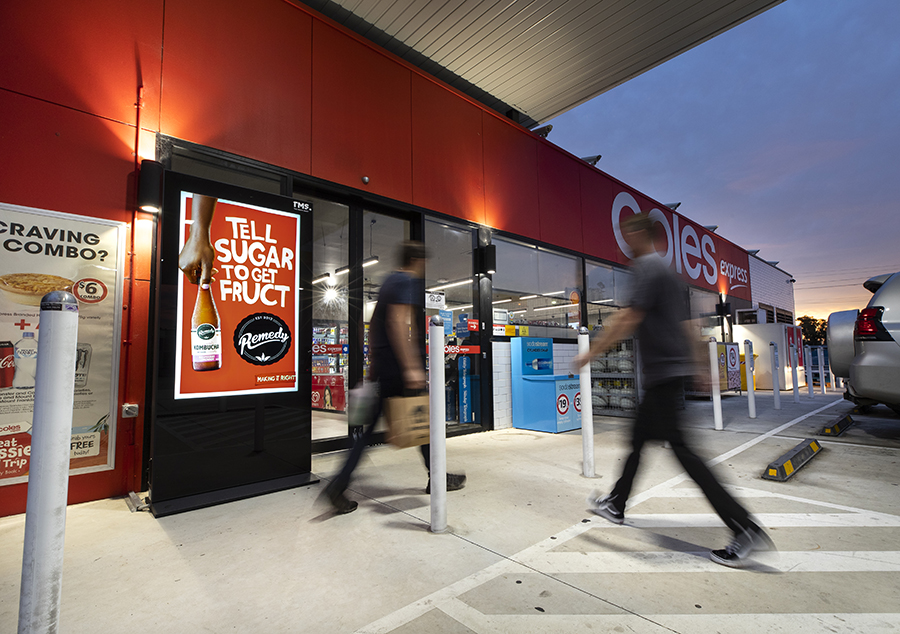 The Media Shop TMS is leveraging the Broadsign platform to streamline ad sales and manage and distribute content across its expanding display network, including IGNITE, a new collection of 500 screens.
Read »
COUNTRY NEWS
Why major advertisers are turning to spaza shops to promote their brands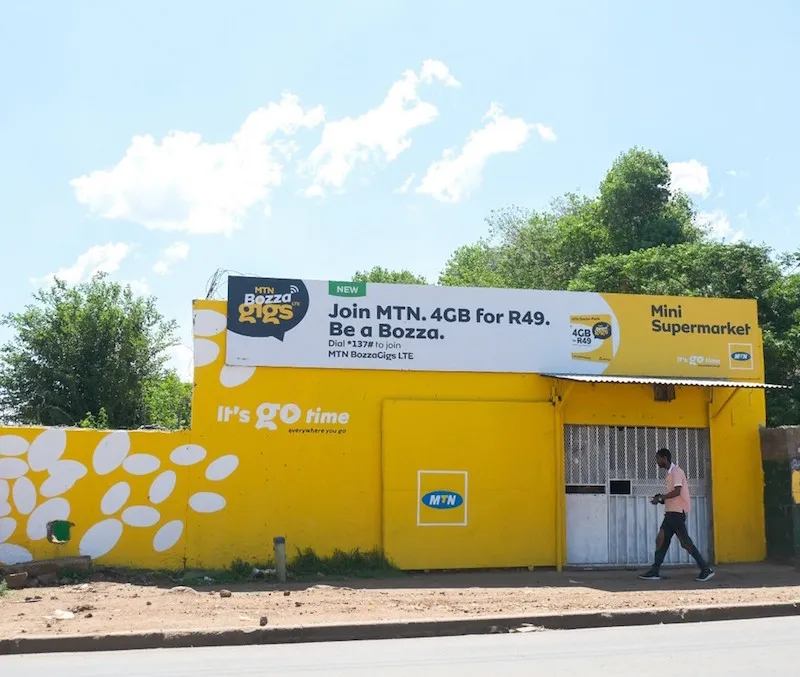 To reach the economic heart of townships, major advertisers have turned to Proactive's Spaza Media, branding multiple spaza shops that reach middle market segments of South Africa. However, the decision to use Spaza Media is about more than just reaching the right audience: it's a way for socially conscious brands to invest in economic transformation.
Read »
CAMPAIGNS
Regus launches a multinational pDOOH campaign simultaneously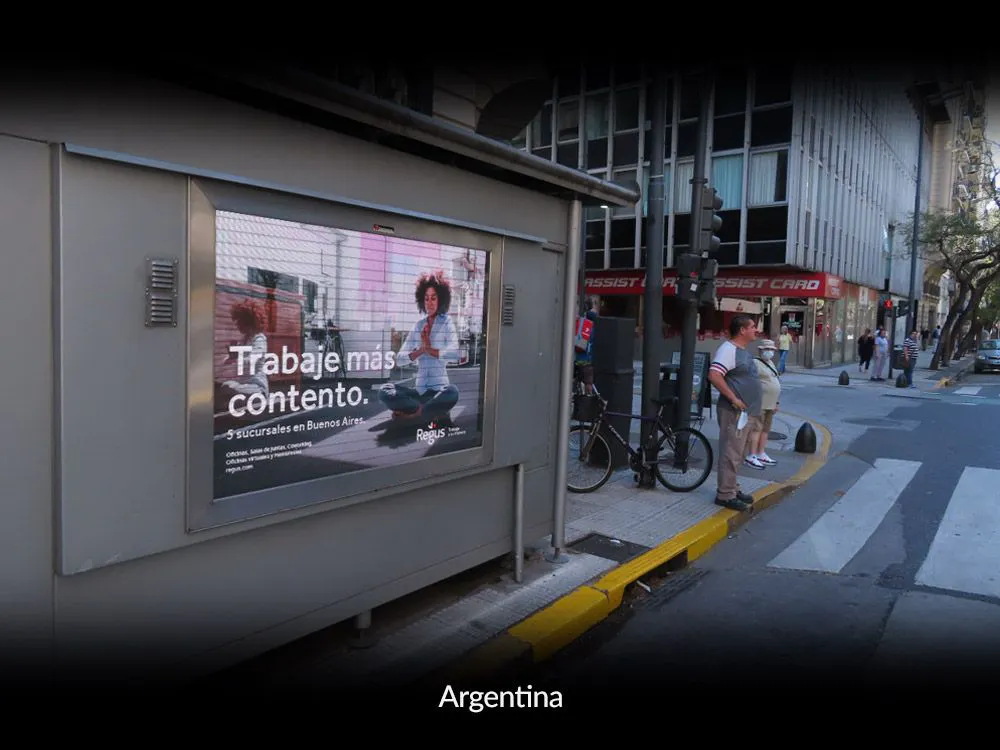 The global coworking company launched a campaign in the main cities of Argentina and Mexico. The objective was to promote its workspaces and services in the region and they did so through Taggify programmatic platform.
Read »
WOO GLOBAL DATABASE
The WOO global database holds all our information gathered on research, legislation, case studies and general industry data, organised by country. All documents are available for members to download in pdf format.