WOO NEWS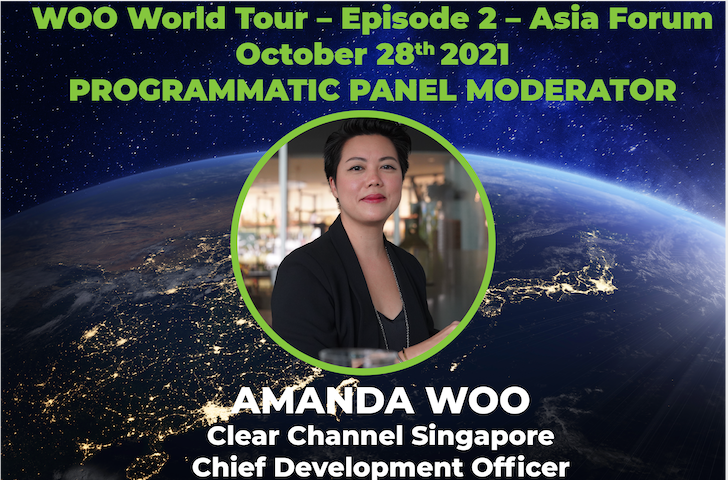 Clear Channel Development chief Amanda Woo to moderate Asia Forum Programmatic Panel
Clear Channel Singapore Chief Development Officer Amanda Woo will moderate the Programmatic Panel at the World Out of Home Organization's forthcoming Asia Forum on October 28.
READ »
OPINIONS
OOH has a duty to capture the public's imagination with green poster innovation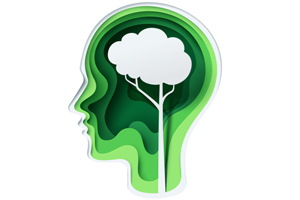 An out-of-home advertising site that cleans the city air around is far from unusual from a medium that has always led the way when it comes to green innovation.
Read »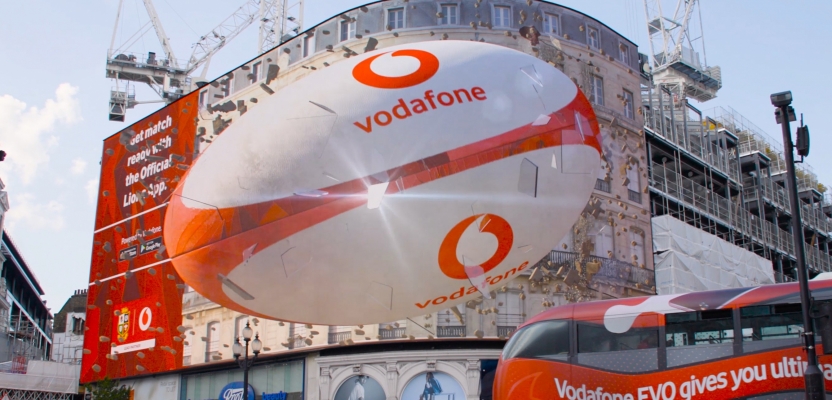 How anamorphic digital outdoor is redefining OOH
As technology progresses, the push for immersion and for a blended reality with our everyday screens is what will define most of the future trends in the advertising industry (and beyond). It started with VR and AR; now it's moving onto out-of-home.
Read »
CPG Brands Can Overcome Mounting Obstacles with Out-of-Home Advertising
In the wake of the COVID-19 pandemic, the consumer-packaged goods (CPG) industry is navigating a fundamentally different retail landscape alongside the deep-rooted challenges it has faced for years.
Read »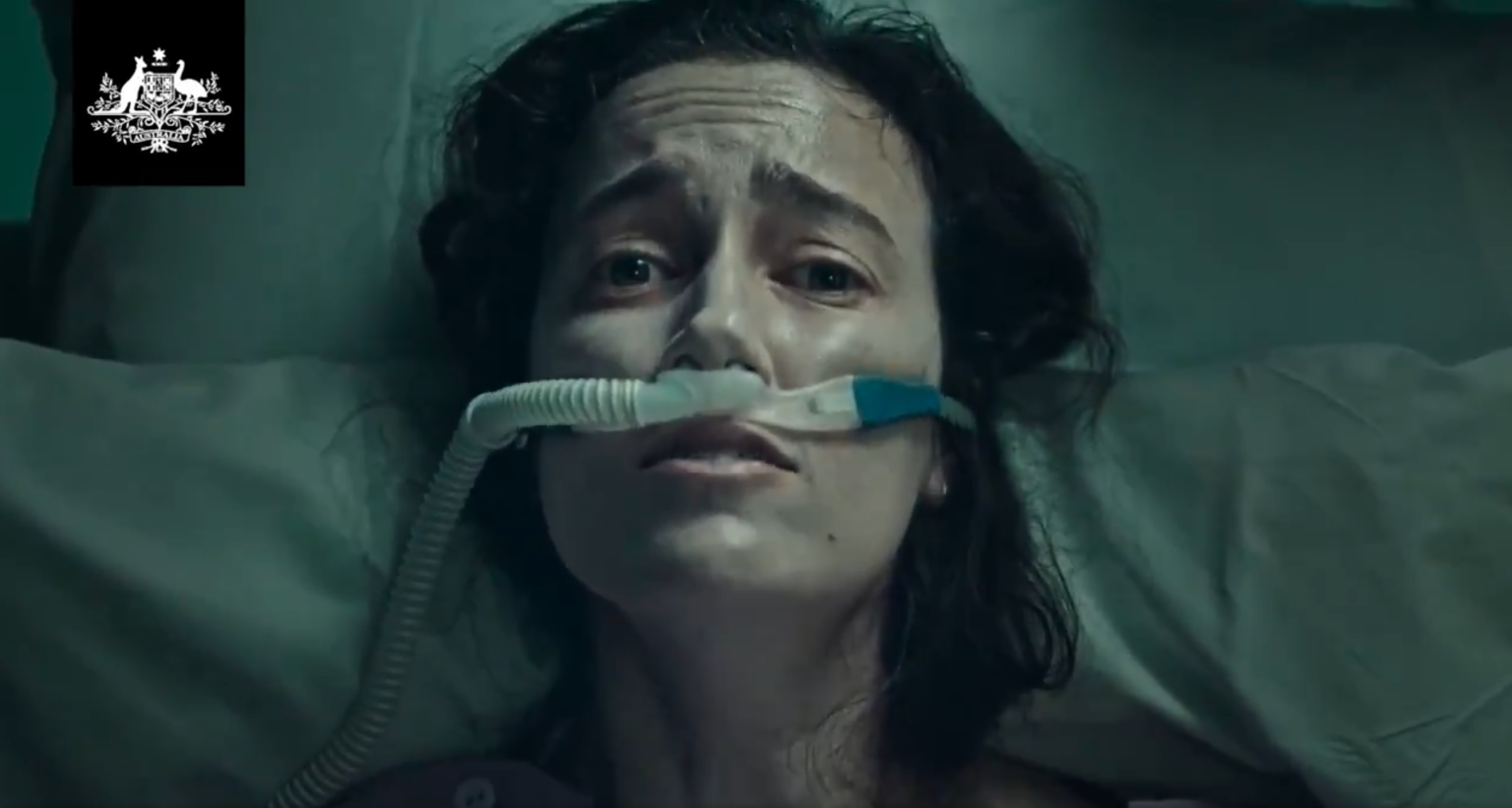 The programmatic DOOH industry is a lifeline for Australia's public health authority
Surging case numbers drove a shift towards harder hitting COVID-19 advertising from Australia's Government. However, these campaigns also sparked criticism for their provocative, scaremongering approach, such as an ad featuring a young COVID-19 patient in a critical condition.
READ »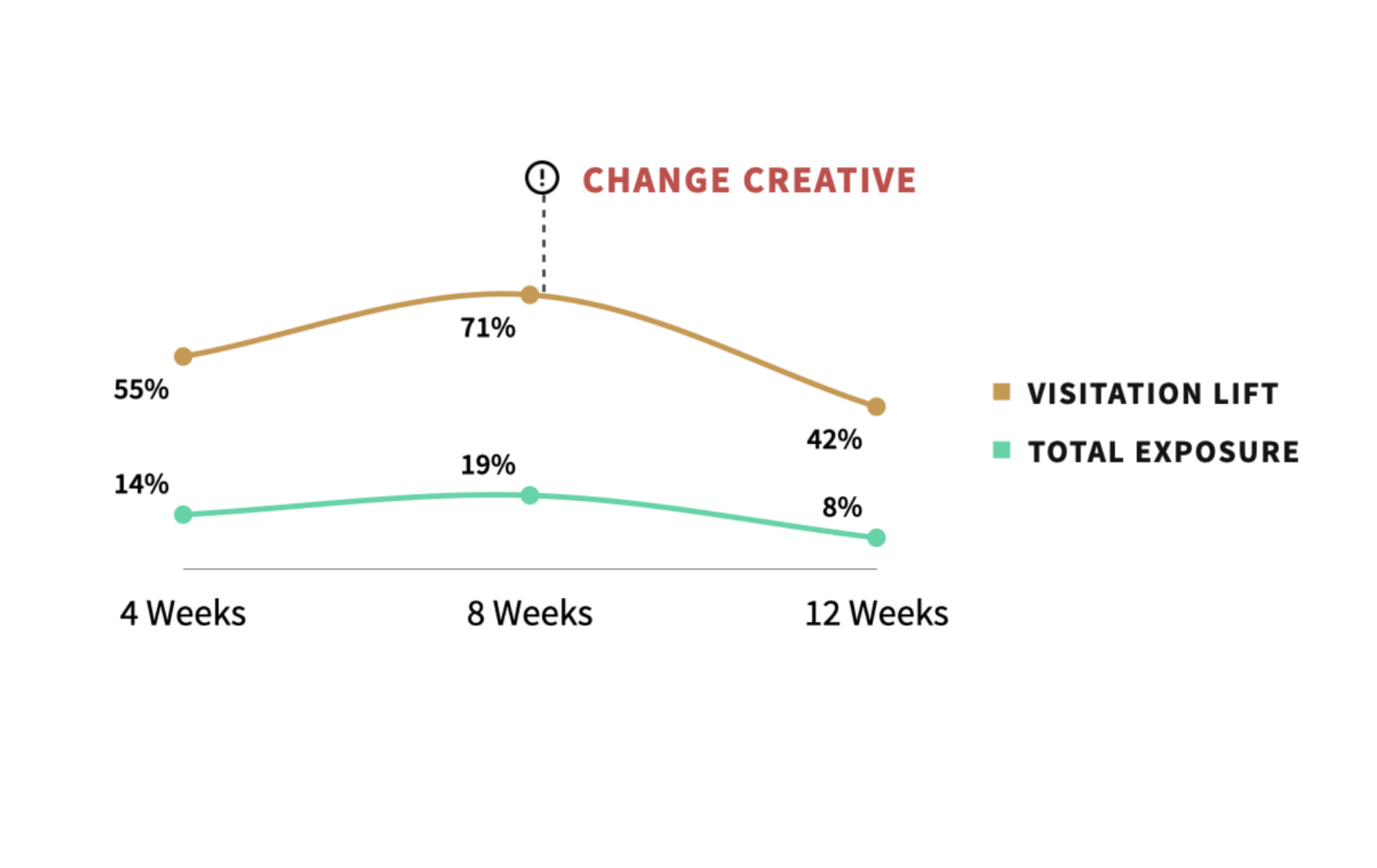 How Long Should an OOH Advertising Campaign Last?
When you plan an out-of-home (OOH) advertising campaign, one important decision you have to make is how long it will last. Of course, you want more people to see your ad. Thanks in part to a phenomenon called creative fatigue we can assess when the exposure value of that copy decreases.
Read »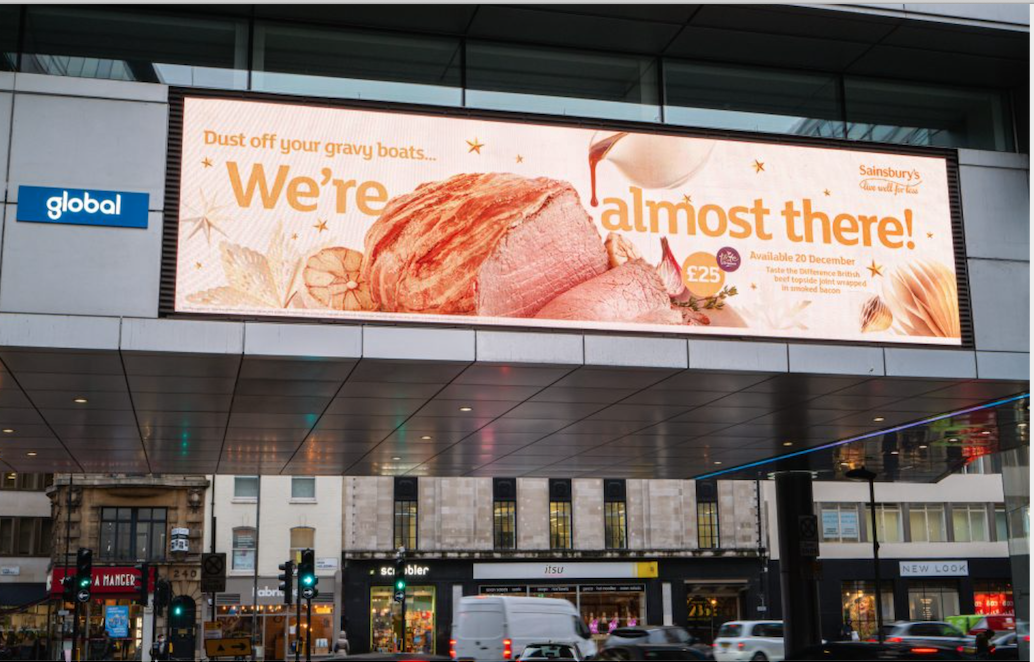 The Countdown to Christmas: How OOH Can Captivate Your Audience
We're incredibly sorry (not sorry) to announce it, but there are less than 100 days to go until Christmas! After spending Christmas in lockdown last year and with 66.1% of the UK now fully vaccinated, it's no surprise that Brits across the country are already planning their celebrations for the most wonderful time of the year.
Read »
ENVIRONMENT AND SUSTAINABILITY
Carbon Calculator launched for Advertising Industry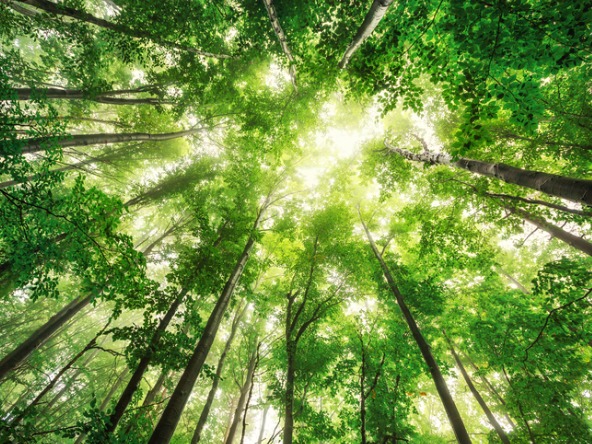 An out-of-home advertising site that cleans the city air around is far from unusual from a medium that has always led the way when it comes to green innovation.
Read »
DATA AND MEASUREMENT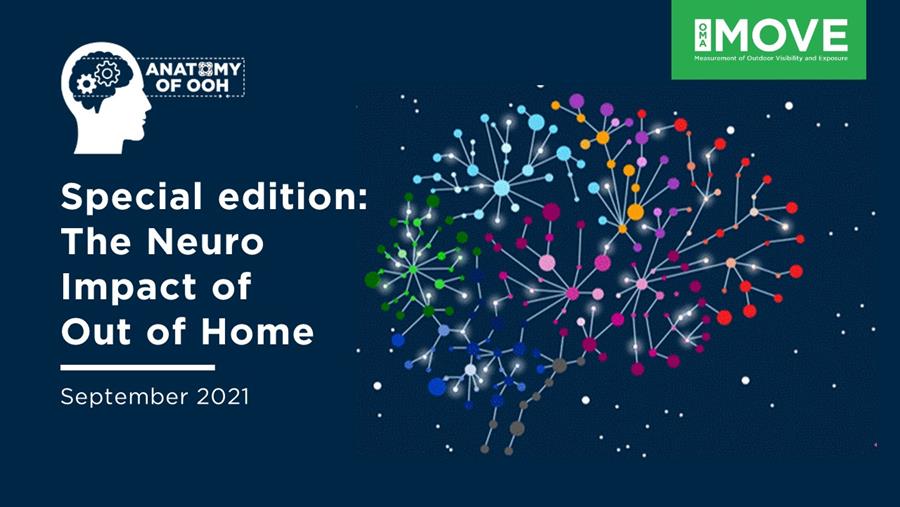 All it takes is a glance
The adage 'the medium is the message' asserts that the formats we use significantly impact the messages we share. So how does the Outdoor format impact the human brain and contribute to overall advertising effectiveness?
DOWNLOAD THE SLIDES »
MRC to Issue Draft OOH Measurement Standards in 1Q 2022
The Media Ratings ("MRC") council hopes to issue draft OOH measurement standards in the first quarter of 2022. That was the key takeaway from MRC CEO George Ivie's talk at last week's IBOUSA show.
READ »
UK adspend to grow by 30% in upgraded GroupM forecast for 2021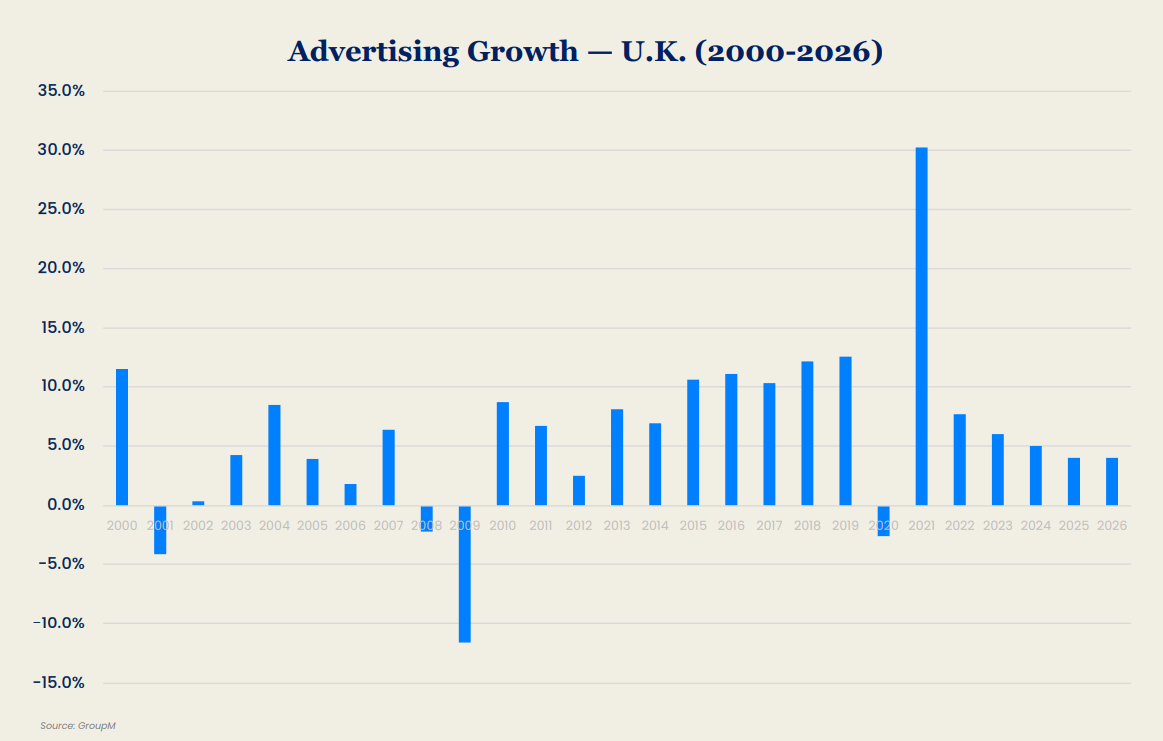 UK advertising is predicted to grow more than previously anticipated this year, according to GroupM's ThisYearNextYear report. The WPP media agency group upwardly revised its forecast of overall UK ad industry growth to 30% for 2021, 6% higher than its previous June forecast.
READ »
INNOVATION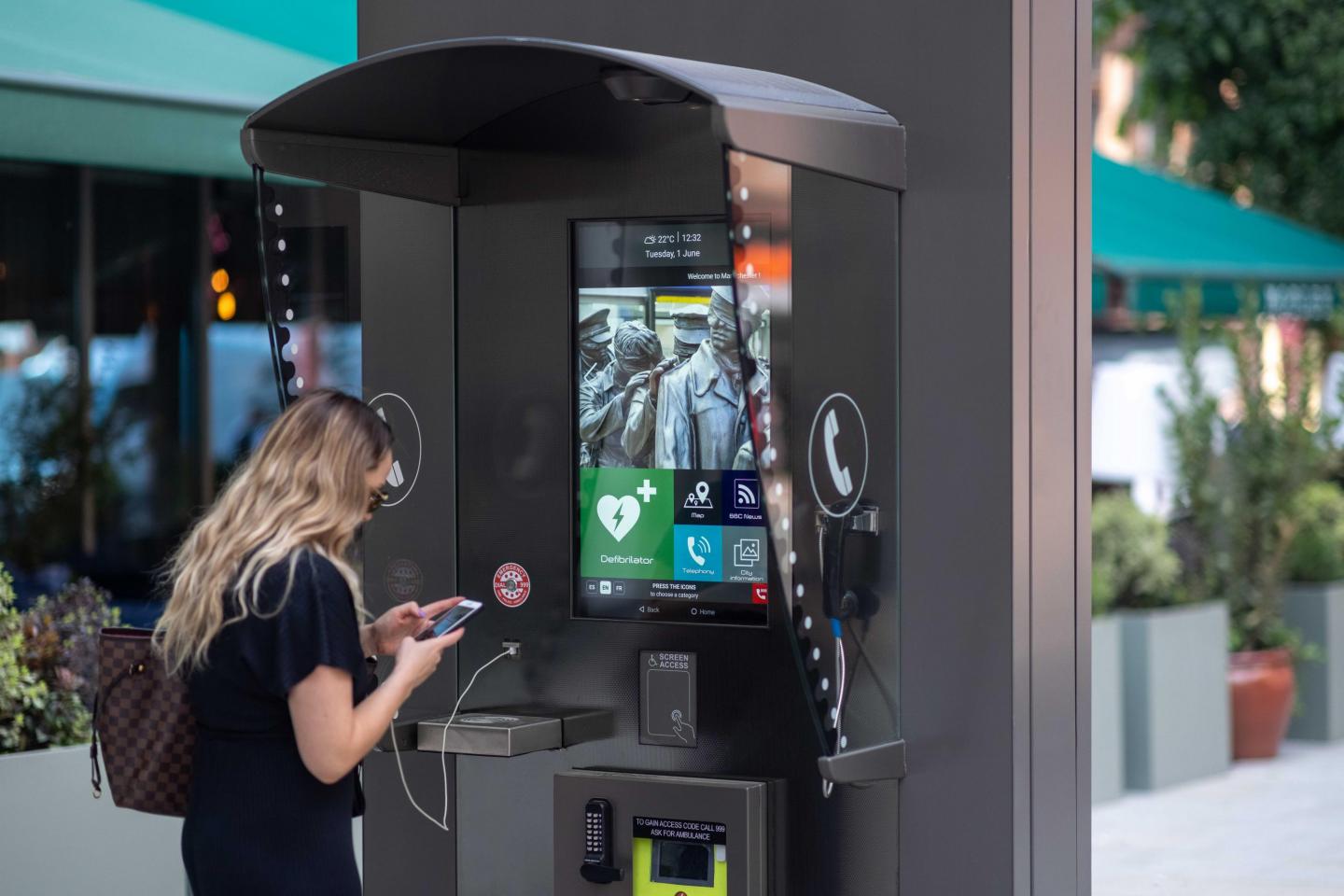 Life-saving Street Furniture in Manchester provides a powerful communications channel for brands
Manchester is the latest city to benefit from life-saving Street Furniture – thanks to the introduction of 17 digital Communication Hubs with public-access defibrillators by JCDecaux UK . The Communication Hubs also provide a powerful new opportunity for brand advertisers in the heart of the city.
Read »
PROGRAMMATIC AND AUTOMATION
AdQuick Partner Spotlight: Q&A with VIOOH's CMO, Helen Miall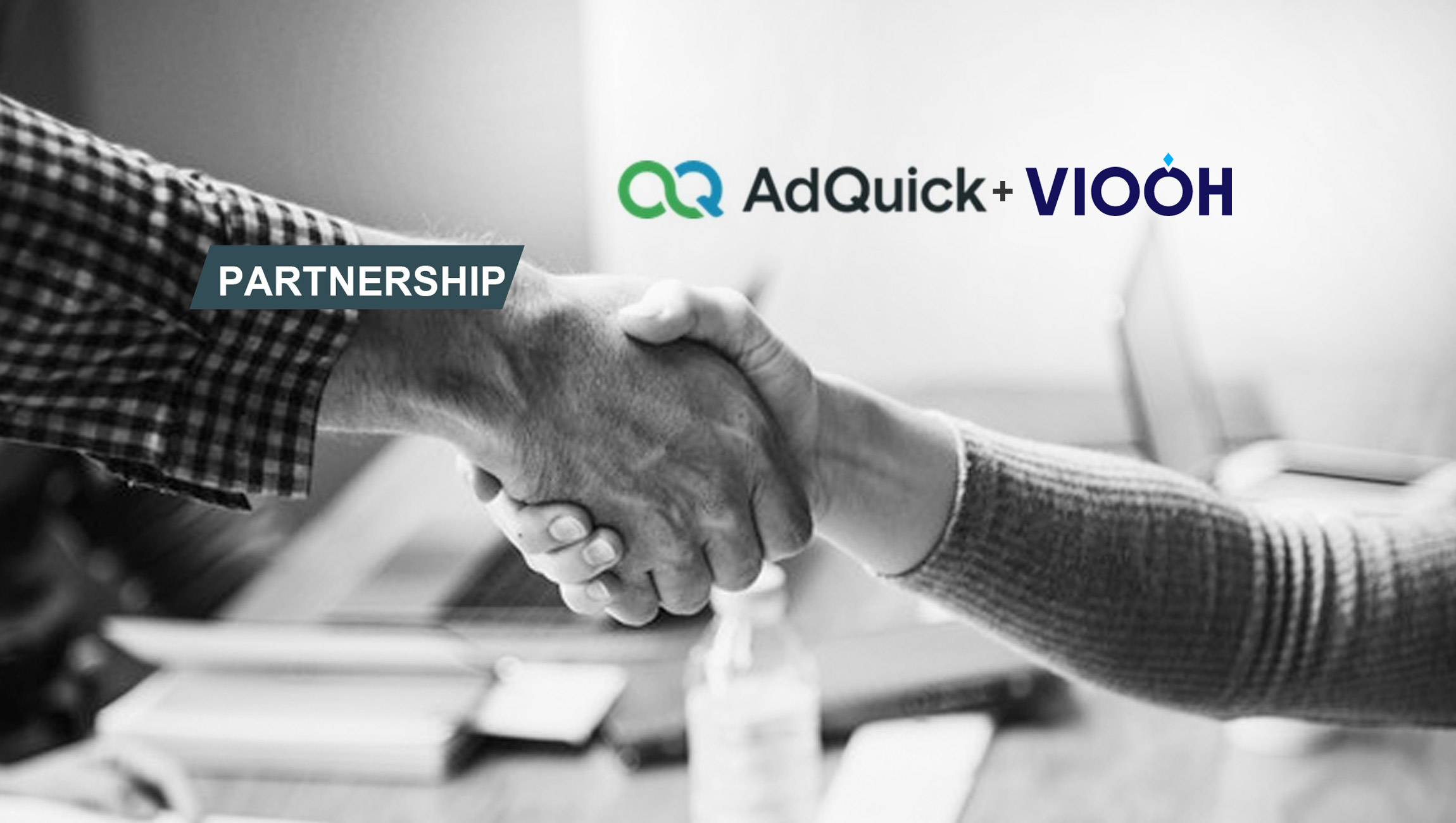 As a global, independent programmatic planning and trading platform, VIOOH connects DOOH media owners to the programmatic digital ecosystem, and provides a full stack for automated trading, data management, content serving, and ad exchange functionality.
Read »
Hivestack's CMO on the benefits of digital out-of-home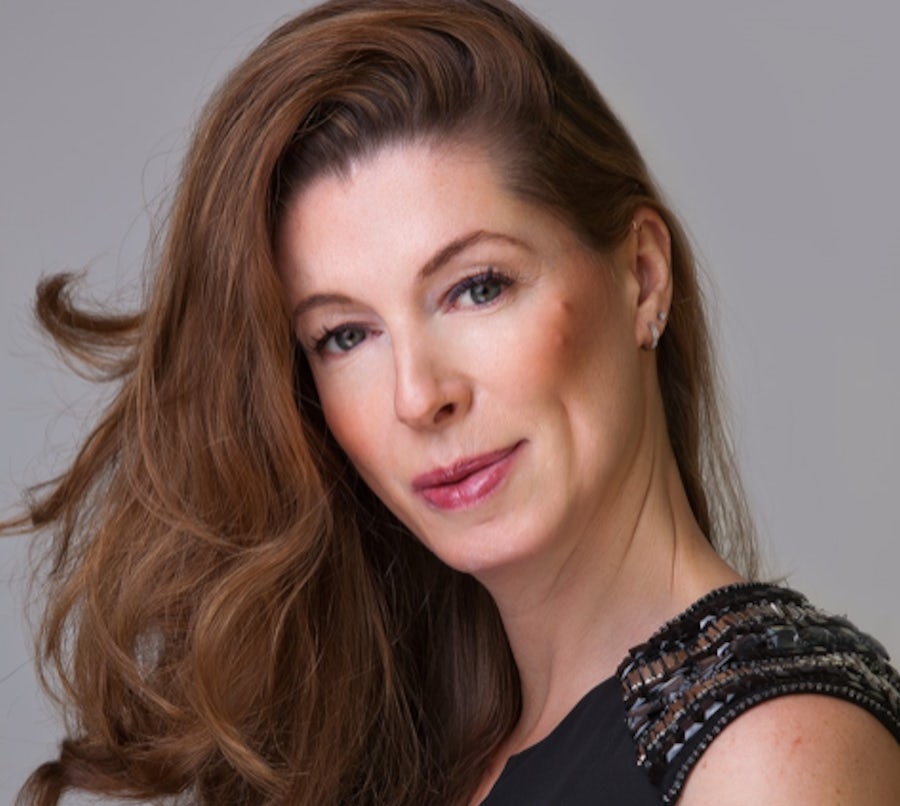 Nikki Hawke is the Chief Marketing Officer of Hivestack – a global ad tech leader in programmatic digital out of home (DOOH) advertising. We caught up with Hawke to find out more about her role, the benefits of programmatic DOOH, and why she believes it should be a key part of a wider omni-channel strategy.
READ »
Panel: How Brands Are Leveraging Programmatic DOOH
How are advertisers thinking about digital out-of-home (DOOH)during a pandemic? That was the question posed to agency representatives at the DPAA's CPG DOOH event. While each panelist had their own perspective and client experiences to offer, it was clear that the future is bright for the DOOH channel.
Read and Watch here »
'pDOOH is still work in progress'
Jahan Mehta, Director, Selvel One Group asserts that ushering in a common currency for audience metrics should be the highest priority for Indian OOH
Read »
CREATIVITY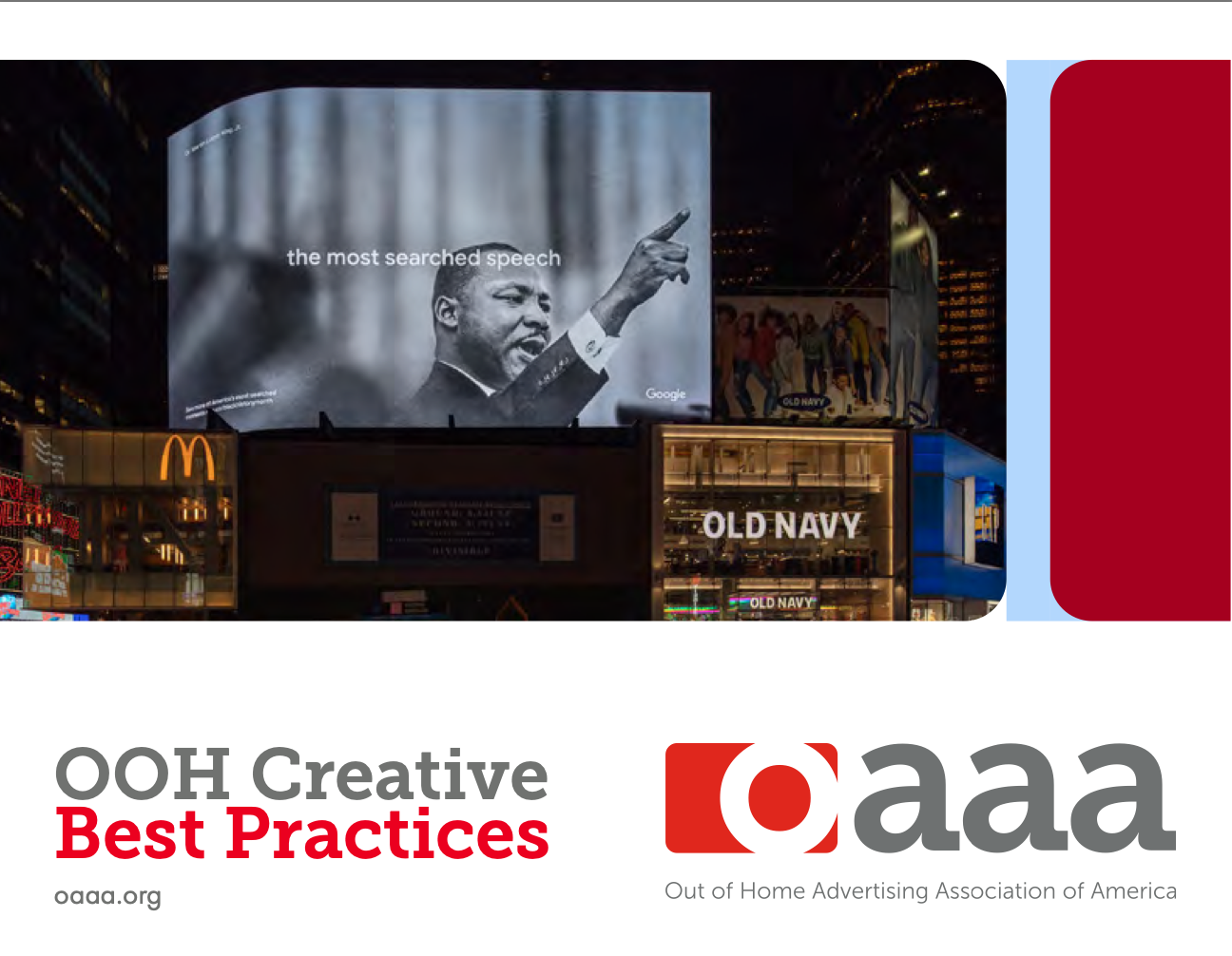 OAAA Releases Creative Best Practices Guide For OOH Advertising
he Out of Home Advertising Association of America (OAAA), the national trade association for the entire out of home (OOH) and DOOH media ecosystem, today released its "Creative Best Practices Guide", providing a model for maximizing the impact of brand messages.
Read and download the guide »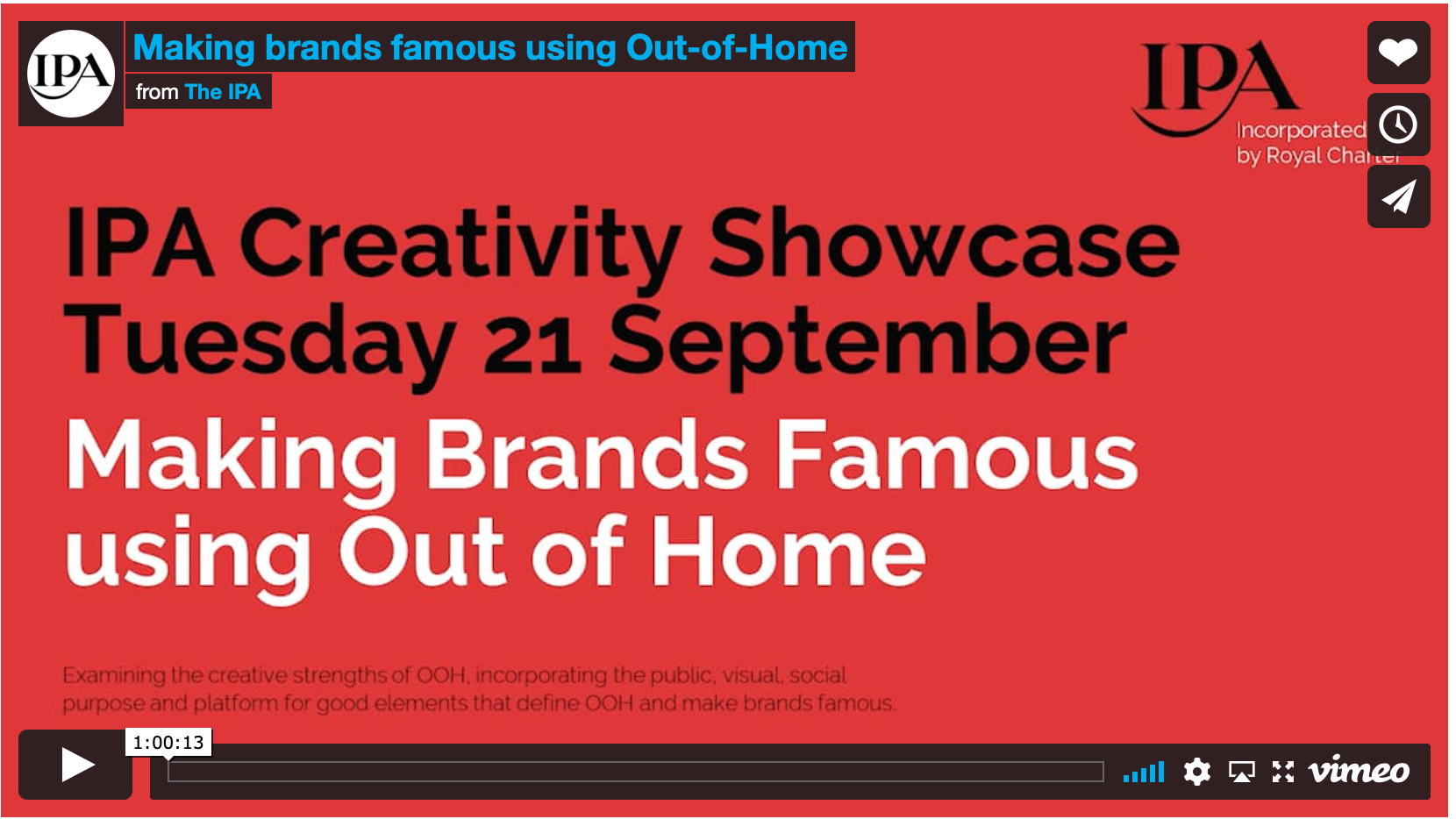 Making brands famous using Out-of-Home
Two great Creativity Showcases from the IPA in the UK. Firstly Making brands famous using Out-of-Home plus Enhancing creativity with data using Out-of-Home. WELL WORTH A WATCH!
WATCH THE SHOWCASES »
CAMPAIGNS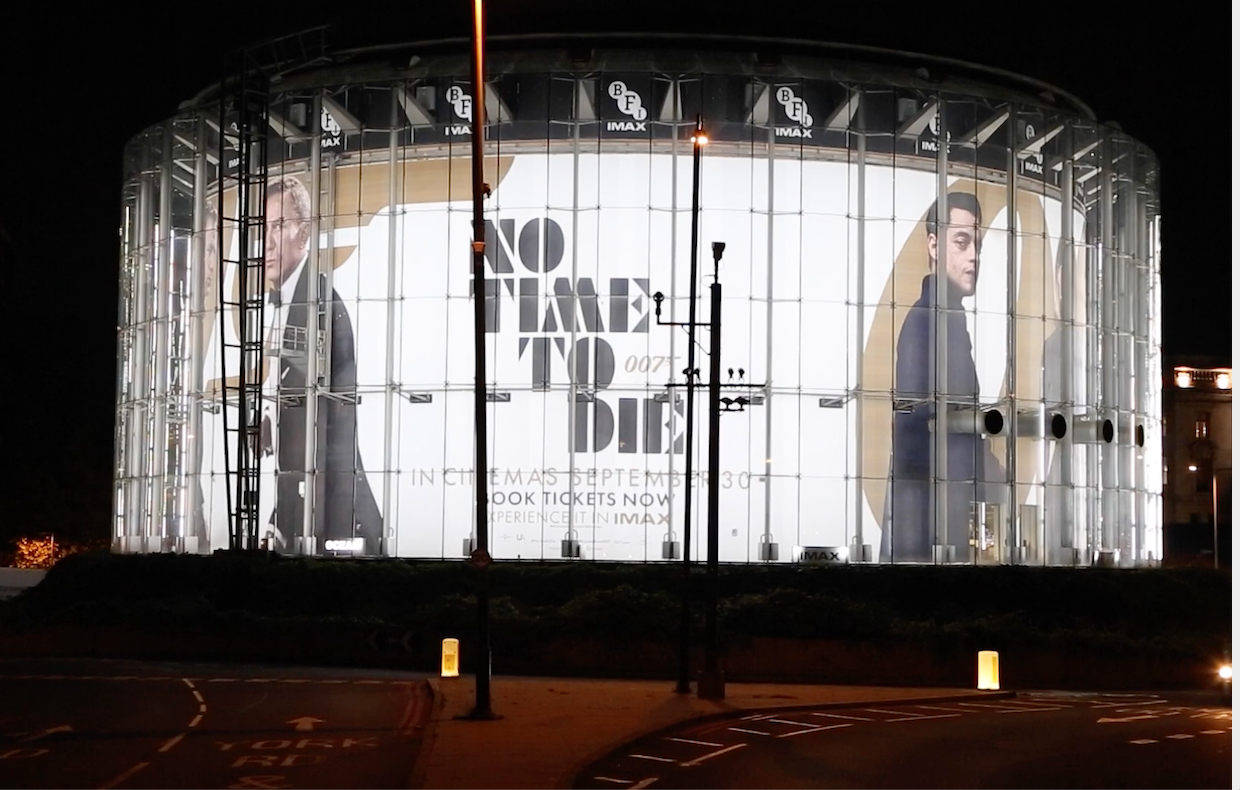 No Time To Die, 007 - Bond Is Back
…it's been too long , way too long but what could be a more appropriate welcome back than London's two most iconic cinematic canvases….book early to avoid disappointment #jamesbond #notimetodie ….did he say Q or #dooh
Watch Video »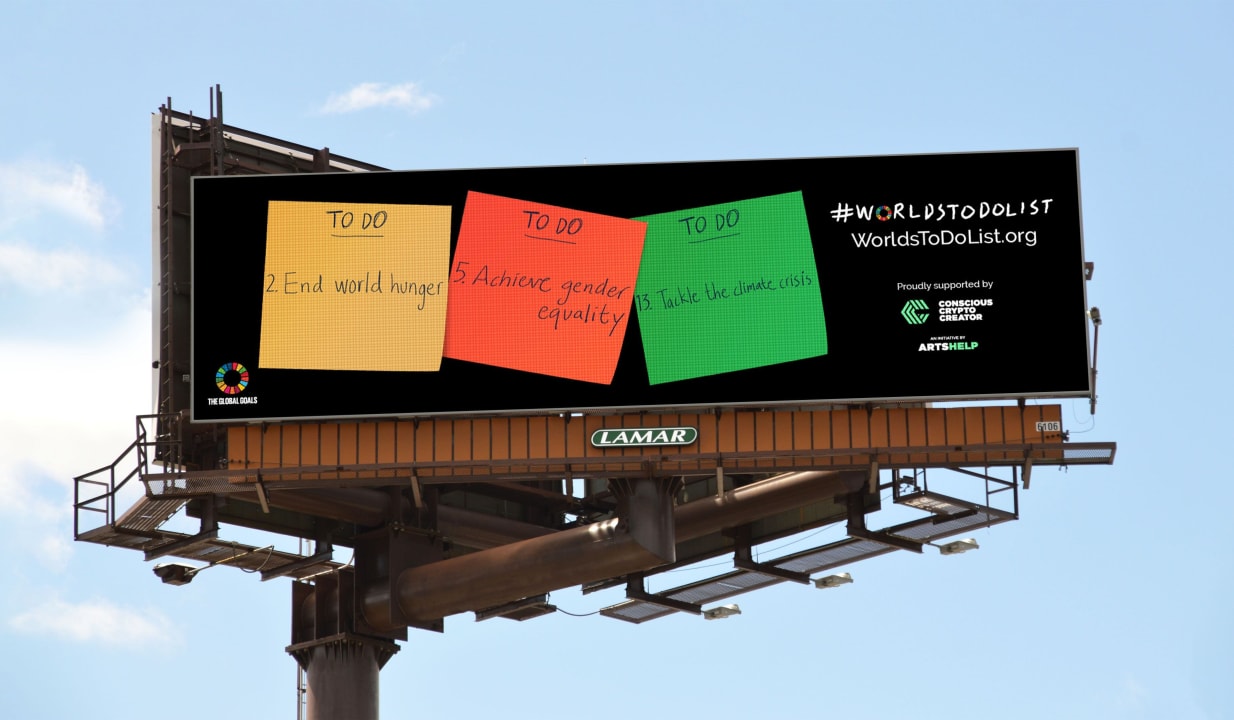 Arts help brings World's to-do list alive with Global Outdoor Campaign
Arts Help Network and its out-of-home media publisher partners have joined forces with Project Everyone to create awareness for the Global Goals and its new "World's To-Do List" campaign.
Read »
WOO GLOBAL DATABASE
The WOO global database holds all our information gathered on research, legislation, case studies and general industry data, organised by country. All documents are available for members to download in pdf format.