WOO NEWS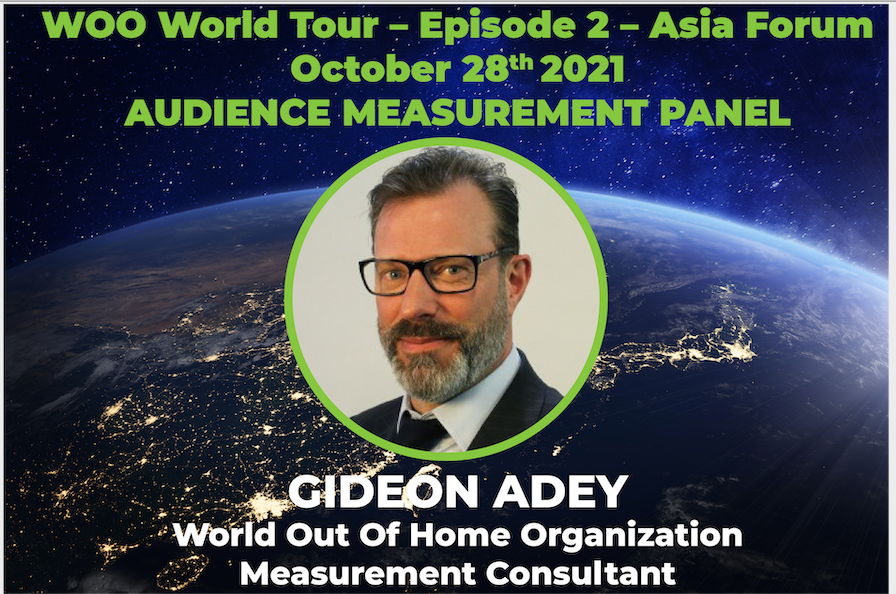 WOO's Asia Forum: Tomorrow's issues today: Key updates on Audience Measurement in Asia and our Programmatic Panel
Gideon Adey of Gurooh, who is working on an important WOO project updating audience measurement guidelines, will explore the views of a panel of experts at the inaugural WOO Asia Forum, a virtual event to be held on October 28.
READ AND REGISTER »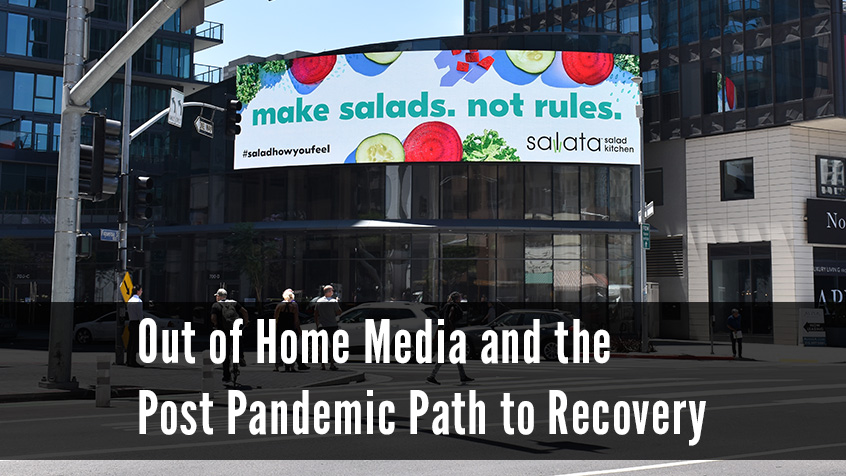 Out of Home Media Can Help Drive Business Recovery in the Post Covid Economy
Out of Home media can help drive business recovery for advertisers who are trying to build back after difficult times. After a year and a half of masks, social distancing, and economic hardship, we are finally seeing a return to "normal" and signs of growth and recovery. People are, finally, doing the things they enjoy.
Read »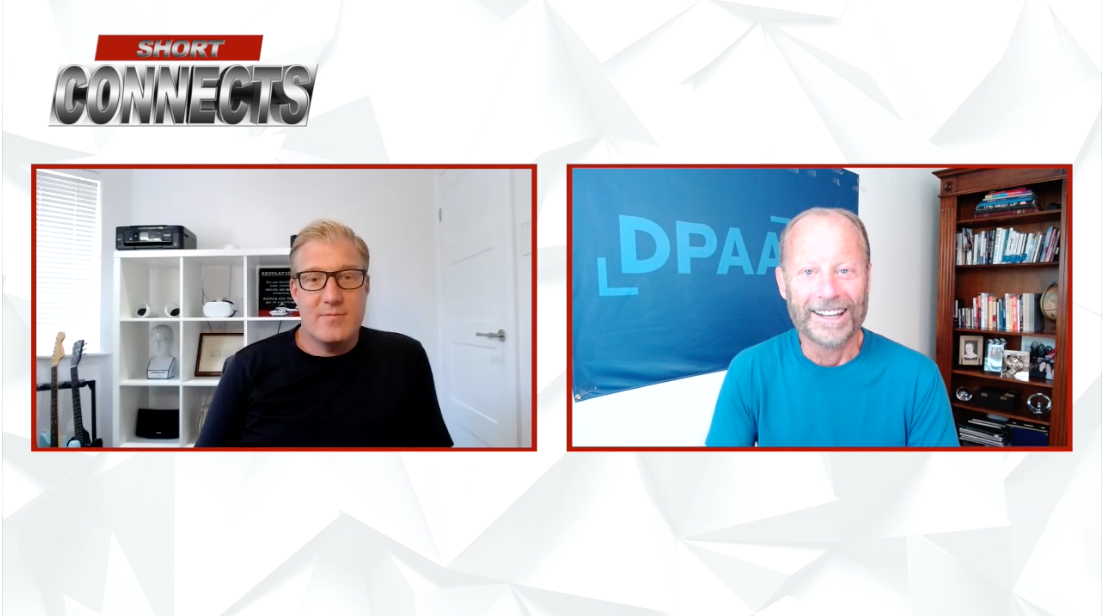 Resilience, Reinvention, Revitalization -- Growth for Programmatic OOH
Here is the latest edition of DPAA Short Connects, the video news and interview series that goes into the hearts, minds and decision-making of today's leaders. DPAA CEO Barry Frey sits down with Ben Milne, Managing Director of PSI, who talks about the resilience of the Out of Home industry the road forward.
Watch Video »
The errors of efficiency
We live in the era of efficiency. The advertising industry is infatuated with it. Intoxicated by it. Enamoured and enthralled by it. We want our teams to be lean. Our processes to be agile. And our output to be optimised. Instead of focussing on making our work bigger, we focus on making it work harder. Instead of aiming to maximise our impact, we aim to minimise our waste.
Read »
QR codes, Gen Z and the future of OOH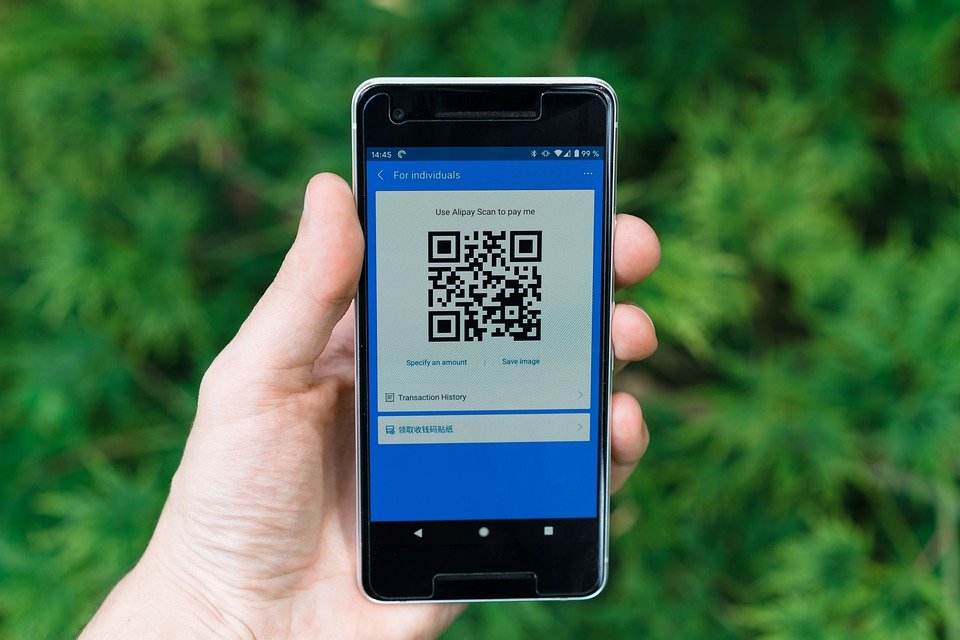 Thanks to the revival and adoption of QR codes we are starting to see growing adoption in OOH, turning stagnant billboards into immersive AR, video or digital shopping experiences with just a scan.
Read »
How Urban Media Operators can help subsidise the growth and running costs of Smart Cities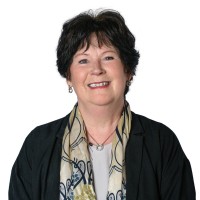 Every day articles are published about what a City should be.
One Asset that is often overlooked or undervalued is urban media communication in publc spaces. This is also commonly known as Out of Home Media says Annie Rickard, Managing Partner of OOH Capital
Read »
ENVIRONMENT AND SUSTAINABILITY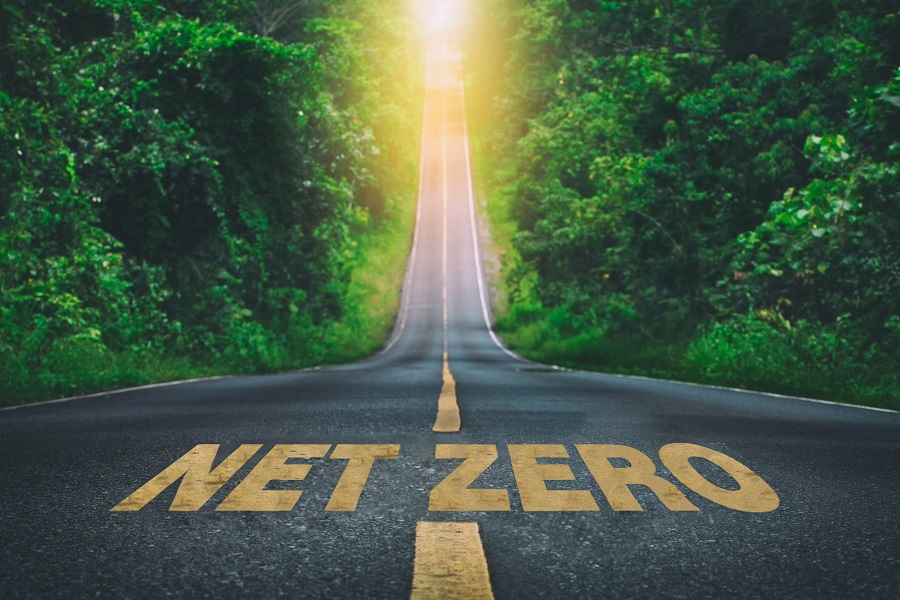 OOH and the IPCC - Net Zero and OOH
Since last month's release of the International Panel on Climate Change's (IPCC) 6thSixth Assessment Report, there have been widespread calls for world leaders to do something. Things are predicted to get worse if nothing is done. As OOH advertisers and global citizens, we can help change this.
Read »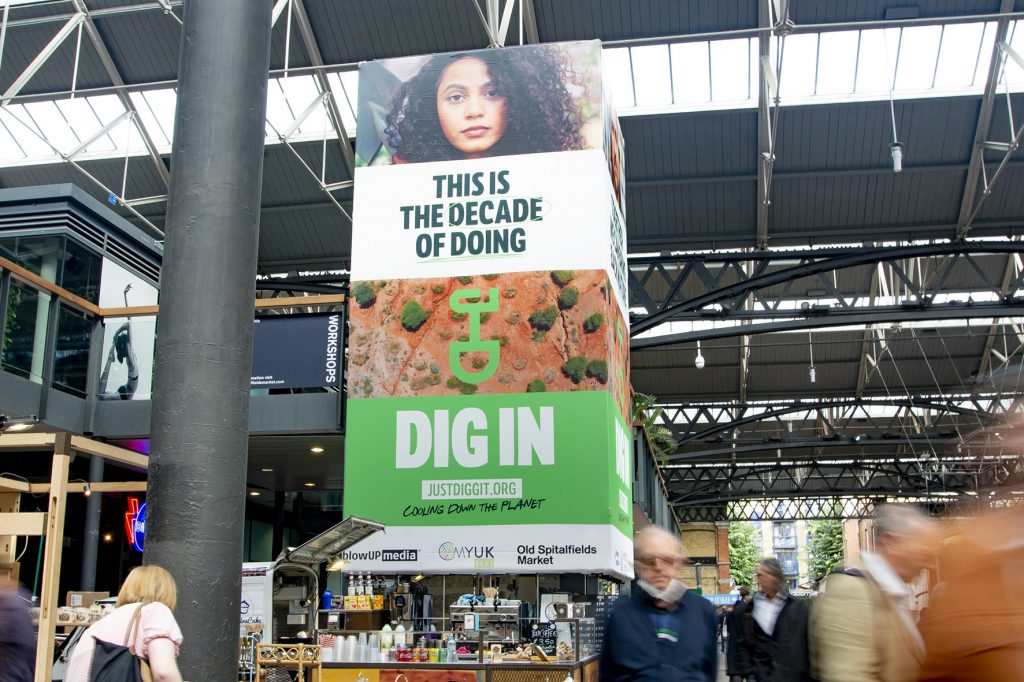 PVC-free Kavalan Sunlight Weldable banner material chosen to deliver the Justdiggit message
CMYUK has partnered with blowUP Media to provide PVC-free Kavalan banner material for the latest awareness campaign for global warming and greening Africa charity Justdiggit. CMYUK donated a 3200mm x 25m roll of PVC-free Sunlight Weldable Kavalan for a large static banner space situated within the bustling and popular Spitalfields Market.
Read »
DATA AND MEASUREMENT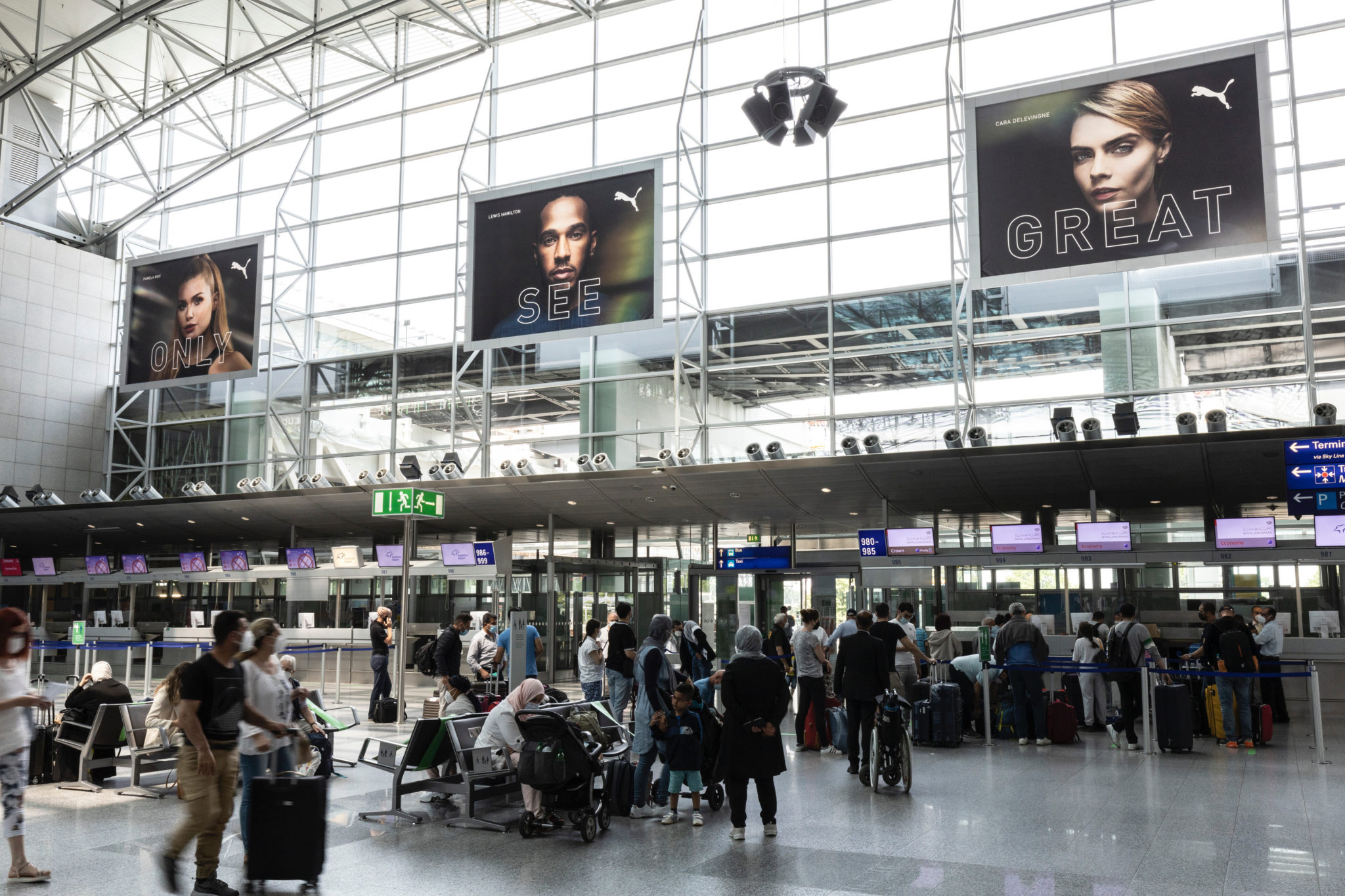 Media Frankfurt partners JCDecaux to introduce revolutionary airport audience measurement tool
Advertising space marketing agency Media Frankfurt, together with out-of-home advertising world leader JCDecaux, is introducing a revolutionary metrics tool known as AAM (Airport Audience Measurement) at Frankfurt Airport.
Read »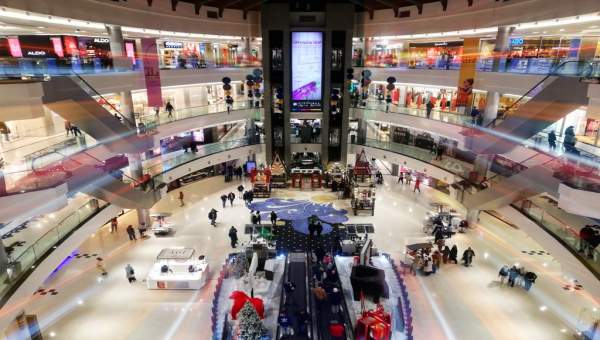 Pikasso and Admobilize Partnership Announcement
AdMobilize, the world's number one audience verification company for DOOH and Pikasso, the leader in Out-of-Home Advertising (OOH) in the Levant, North and West Africa and the Caucasus, team up to bring world-class audience intelligence to advertisers across their network.
REad »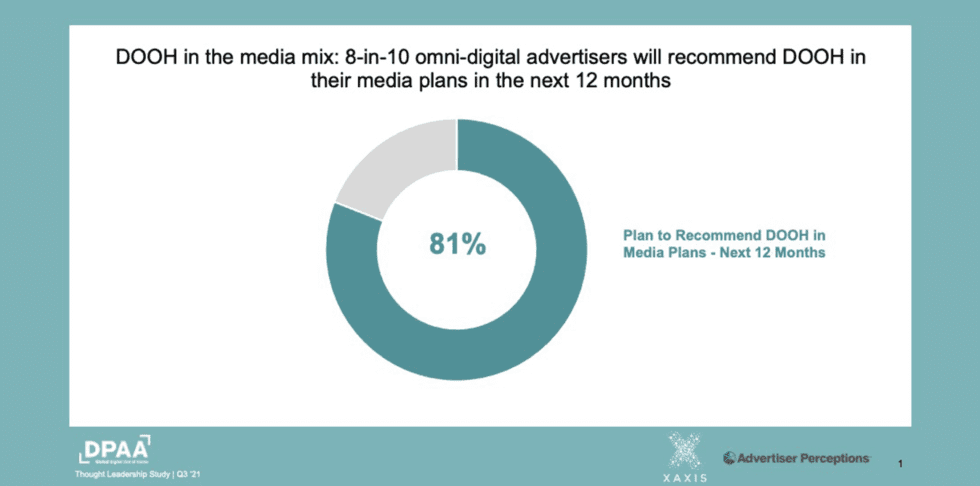 81% of Advertisers Will Recommend Digital Out of Home (DOOH) in their Media Plans in the next 12 Months
DPAA, today announced initial results from its Digital Out of Home (DOOH) Thought Leadership Study. The study was conducted by Advertiser Perceptions, the global leader in research-based business intelligence for the advertising, marketing, and ad technology industries and was sponsored by Xaxis.
Read »
Geopath Restructures Board, Adds More Ad Representation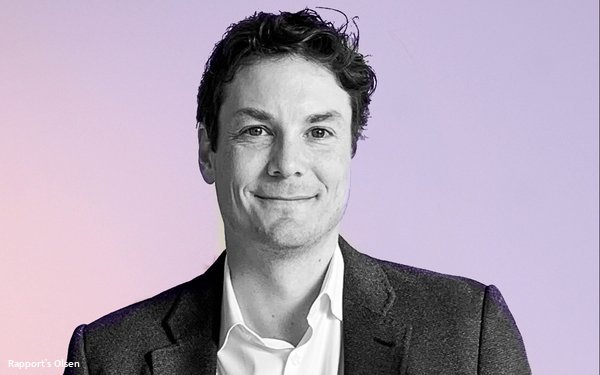 Geopath, the U.S. ad industry's de facto currency for out-of-home media buys, has restructured its board of directors, adding more representation from the advertising and ad-tech industries. The move follows the advice of an undisclosed "globally recognized consultancy" retained by Geopath to help vet its board.
Read »
PROGRAMMATIC AND AUTOMATION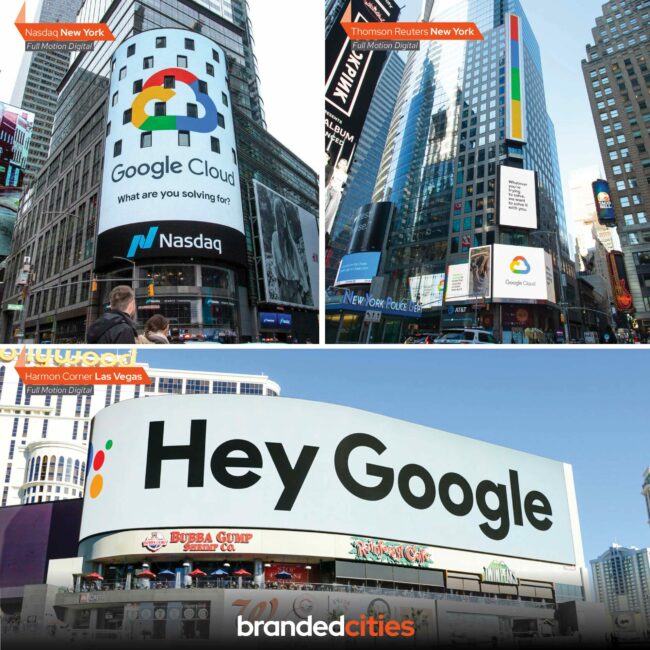 VIOOH Partners with Branded Cities
Today, VIOOH, the leading global digital out of home (DOOH) marketplace, announced a new partnership with premier and iconic OOH media company, Branded Cities.
Read »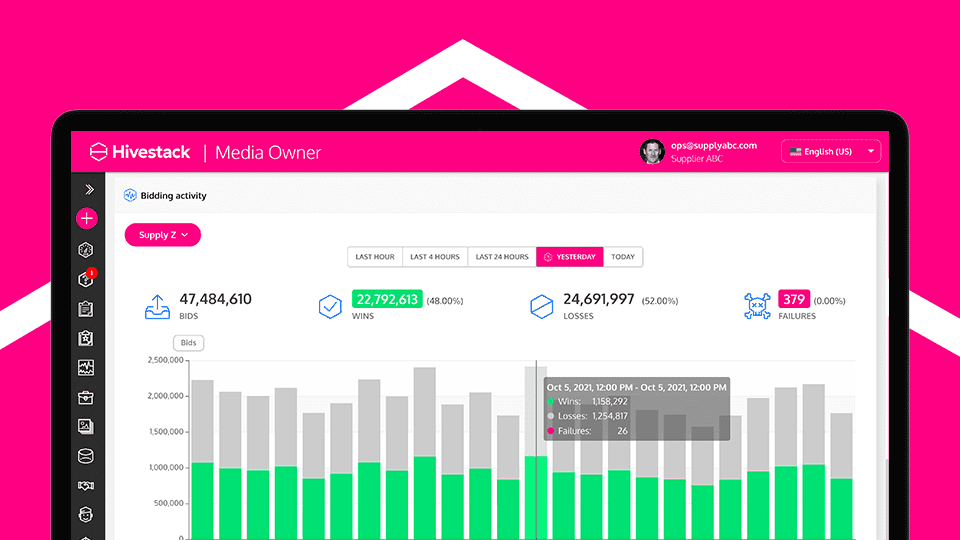 Hivestack Launches Header Bidder for DOOH Publishers
Hivestack has opened up its Ad Server to work with multiple SSP/Exchanges with the introduction of a new, unified auction framework that optimizes publisher yield across various sources.
Read »
Outsmart and IPAO announce the publication of OOH Playout Reporting Standards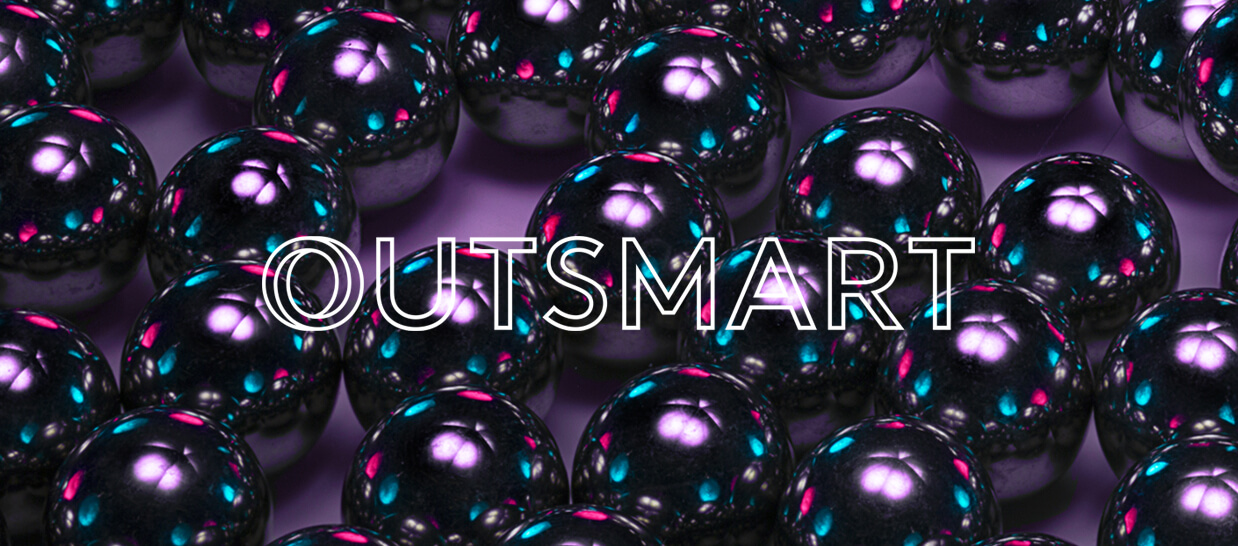 Outsmart, the trade body for the Out of Home advertising industry, and the IPA's outdoor specialists have announced the publication of OOH Playout Reporting Standards.This is the first time OOH media sellers and buyers have worked together to develop, publish and implement a common standard for media playout reporting for both classic and digital inventory in the world.
Read »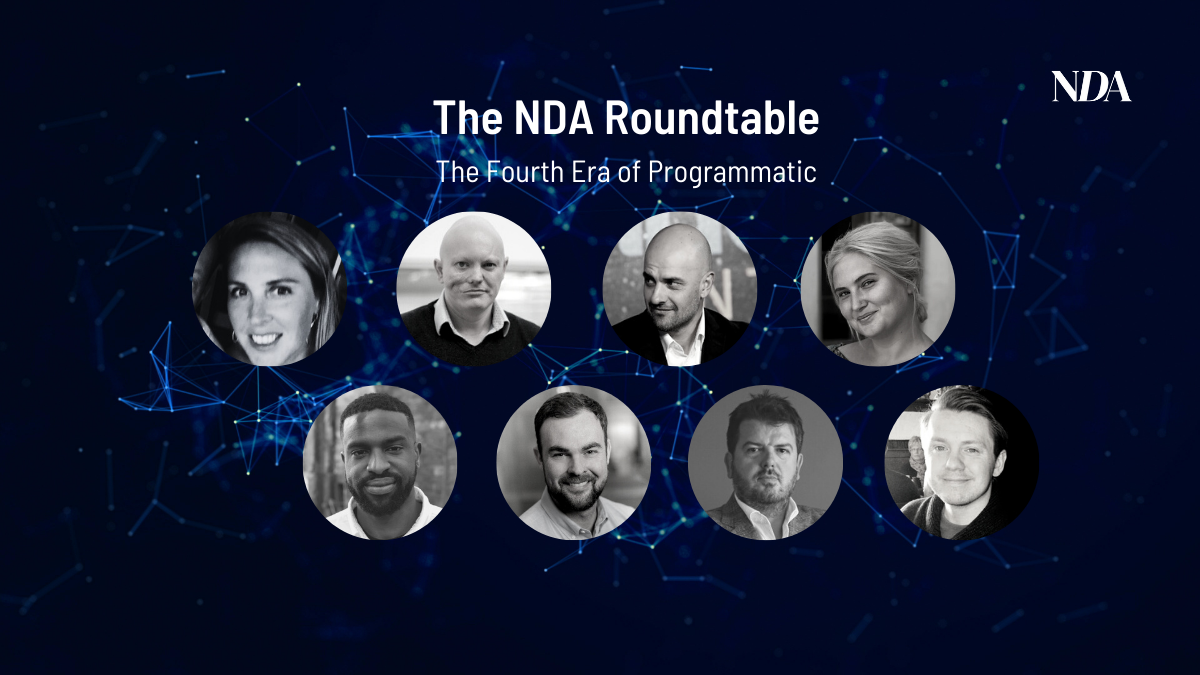 The NDA Roundtable: The Fourth Era of Programmatic: Programmatic OOH
NDA recently partnered with Talon Outdoor to host a roundtable discussing the fourth era of programmatic: programmatic out-of-home. In this article, we hear from attendees.
Read »
Automated Yield Optimization: A Win-Win for OOH Media Sellers and Buyers
DOOH inventory allocation is like a game of Tetris, with each block representing a buyer's campaign goals. A restaurant, for instance, might run its ads close to the lunch or dinner rush, whereas an alcohol brand may schedule its ads to appear in the late evening when nightlife is most active.
read »
CREATIVITY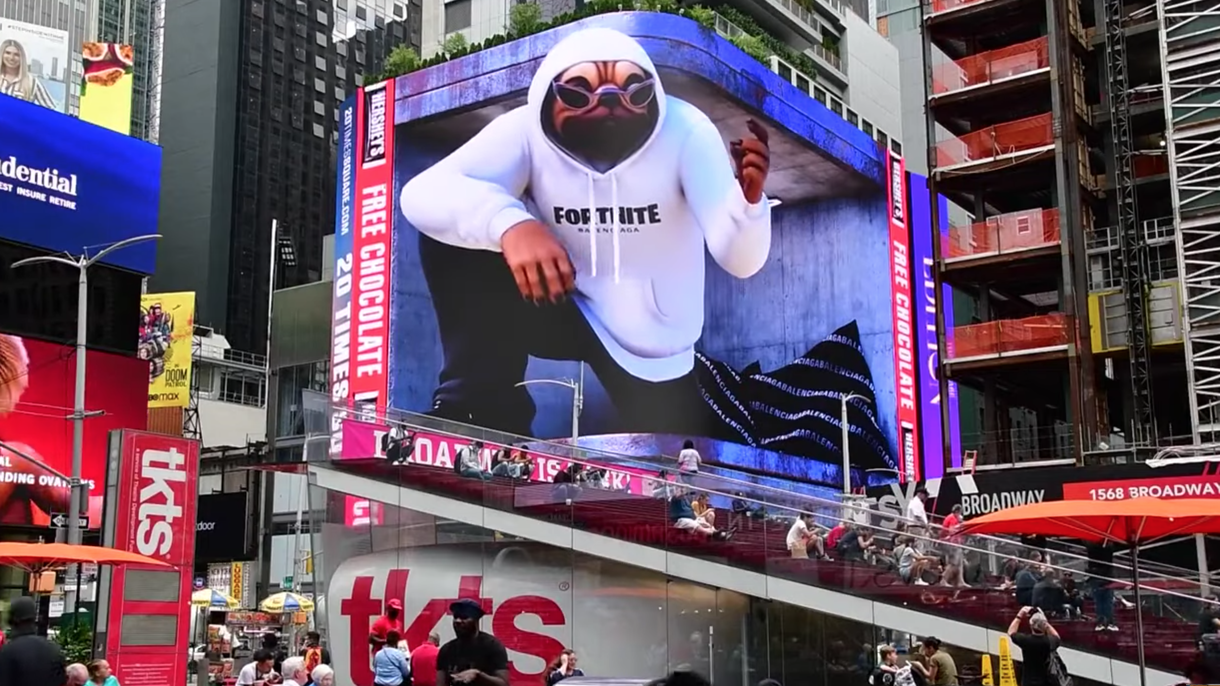 How Media Is Evolving
Last week, the internet blew up when fashion house Balenciaga and Epic Games' Fortnite launched a 3D OOH experience in London, New York and Tokyo.The creative was part of a convergence of several current trends — from fashion and gaming's ever closer union to the ever-evident importance of social in OOH.
READ »
CAMPAIGNS

The Best in Outdoor in September
'The best of Outdoor' is a monthly selection of innovative local and international Out of Home (OOH) campaigns from the OMA to fuel your creativity and inspire your next moment of genius. If you would like to be featured in future editions,
Read »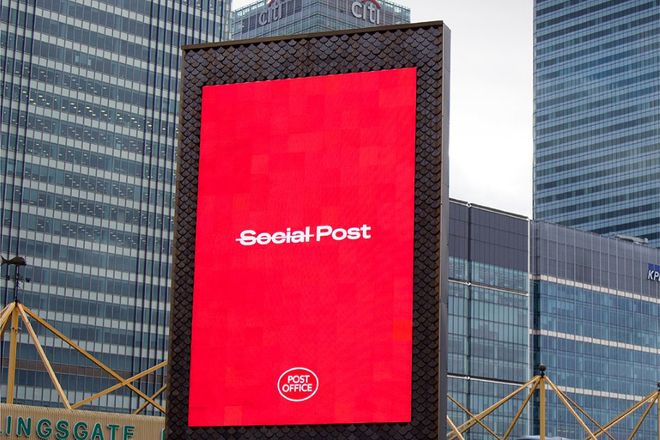 This simple Post Office Billboard pokes fun at the Facebook Outage
Snail mail had a laugh at the expense of social media today, with the U.K. Post Office creating a tactical outdoor ad poking fun at yesterday's lengthy social media outage on Facebook, Whatsapp and Instagram.
Read »
WOO GLOBAL DATABASE
The WOO global database holds all our information gathered on research, legislation, case studies and general industry data, organised by country. All documents are available for members to download in pdf format.