WOO NEWS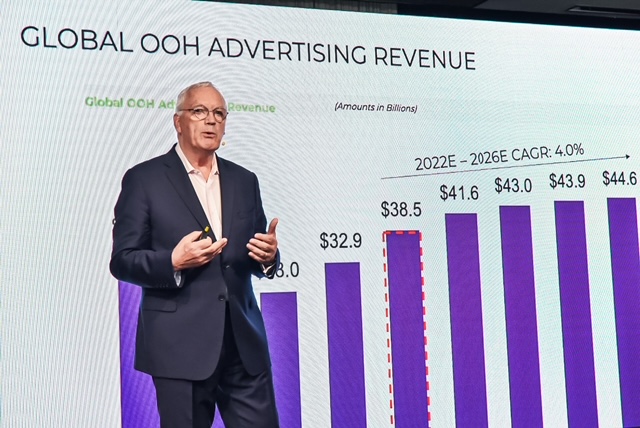 WOO President Tom Goddard opens the ALOOH Forum in Sao Paulo
The Global Out of Home market has recovering strongly from the pandemic, WOO President Tom Goddard told delegates at the ALOOH LATAM Congress in São Paulo, but is still growing less fast than other media as the global economy recovers from the pandemic.
READ MORE »
APAC FORUM OCTOBER 2022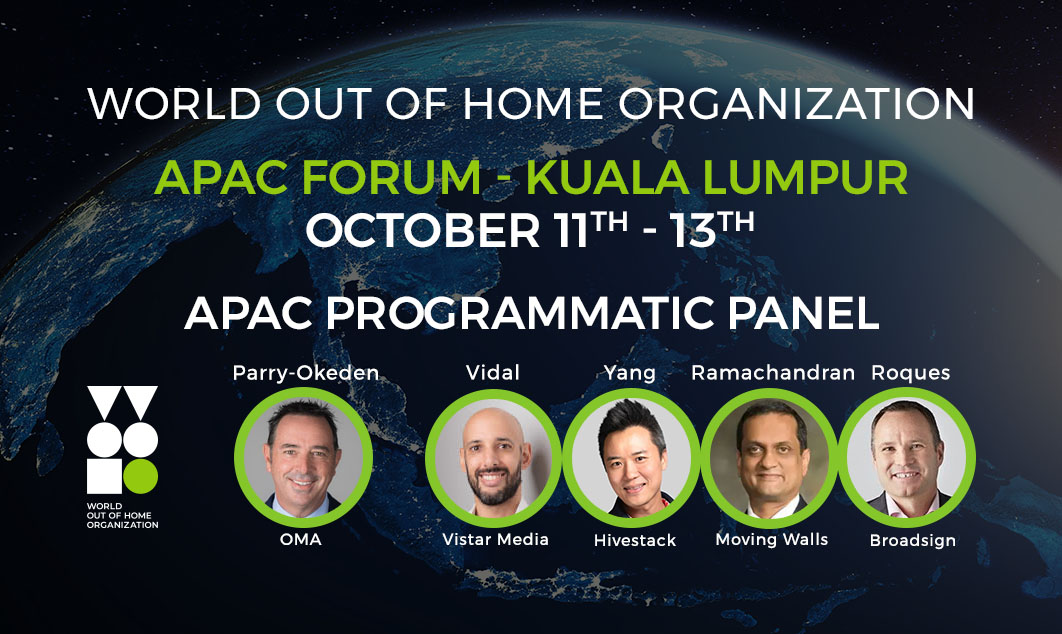 OMA chair Charles Parry-Okeden to moderate WOO APAC Programmatic Panel
Charles Parry-Okeden, Chair of Australia's Outdoor Media Association (OMA) and CEO of Executive Channel Holdings Pty will moderate a Programmatic Panel at WOO's APAC Forum in Kuala Lumpur from October 11-13. The Panel will be one of the highlights of the final day of the Forum on October 13.
read »
WOO MEMBER WEBINAR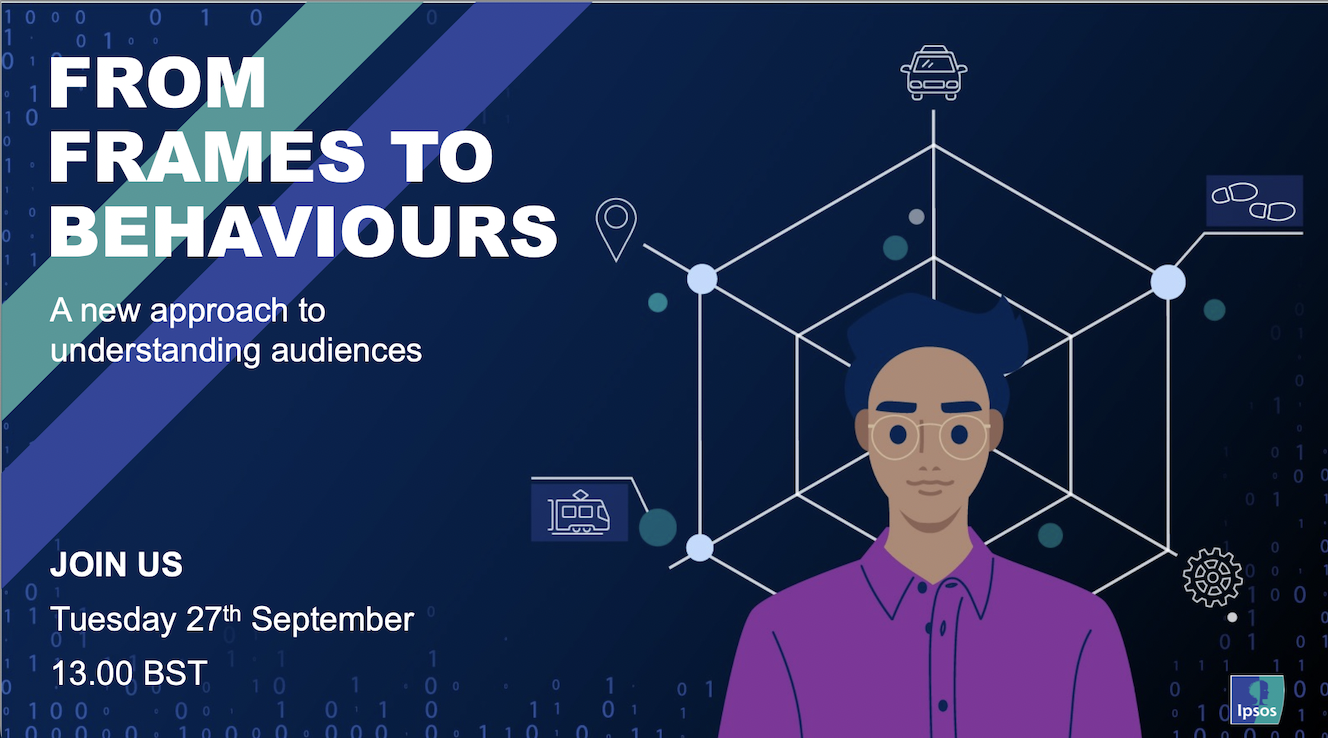 'Frames to Behaviours: A new approach to understanding audiences'. WOO Next Webinar on September 27th at 1.00pm BST. NOW OPEN FOR REGISTRATION
he focus of the session will be around the innovative shift from frame based modelling to behaviour, or activity, based modelling. This new technique results in the creation of a synthetic audience dataset, unlocking new insights around travel behaviour.
READ AND REGISTER »
OOH PAYS TRIBUTE TO THE QUEEN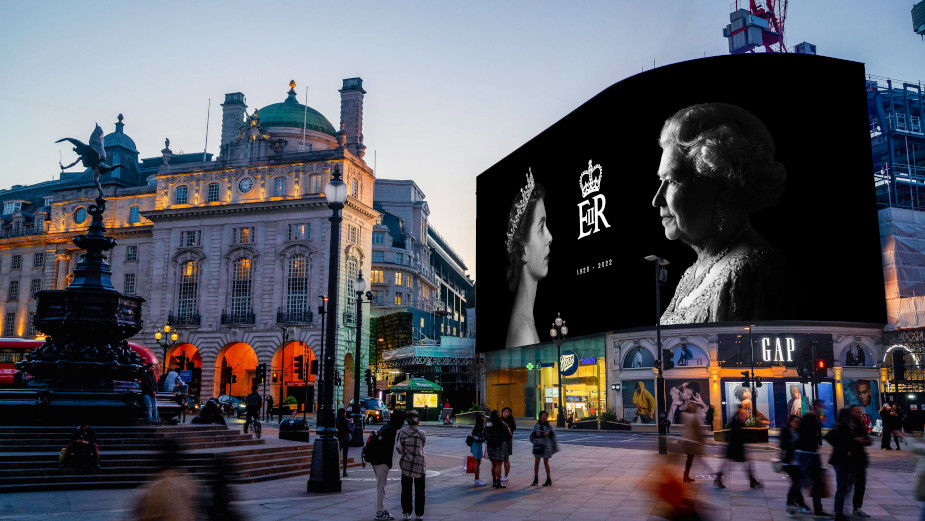 Britain's Digital Billboards Become Tribute to the Queen
As a mark of respect to the late Queen Elizabeth II, the UK's major out-of-home media operators transformed their displays from advertising space into public commemoration, writes LBB's Alex Reeves
read »
OOH powerful tool for brand awareness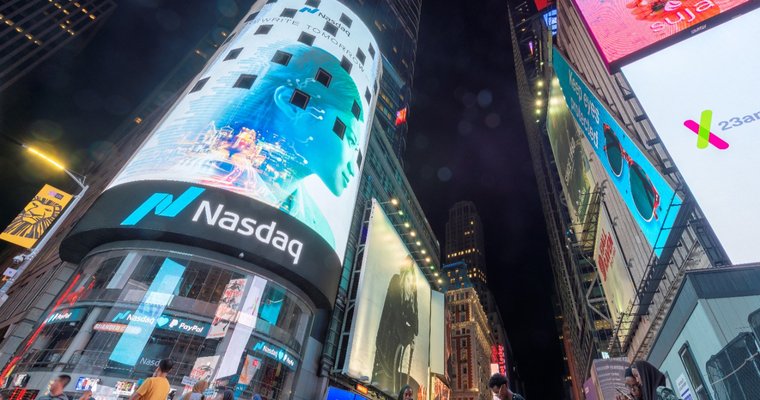 When interviewing at Intersection years ago, I can still remember why I considered moving out of publishing and into the OOH space. Working at a magazine, each month I would flip the pages and see our clients' ads, pages the team had worked on, and then my name on the masthead — it made me feel like a million bucks and it never got old.
read »
Cartology's Mike Tyquin: Buying an OOH business isn't just buying an estate of signs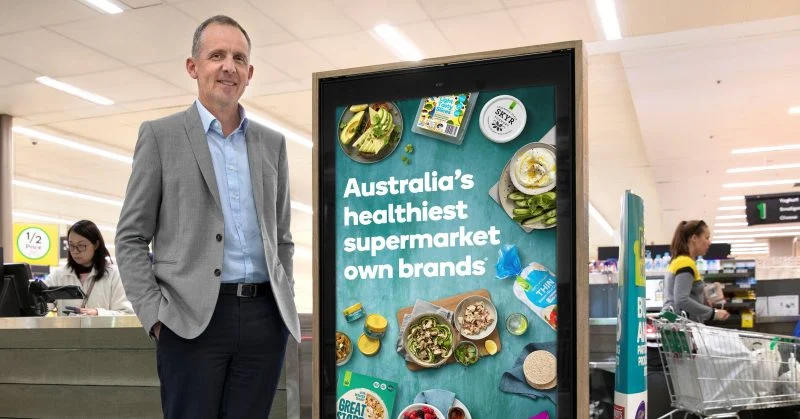 Woolworths Group indicated the strength of its retail media business, Cartology in July with a deal to acquire digital out-of-home business Shopper for $150 million. Speaking on this week's Mumbrellacast, managing director of Cartology, Mike Tyquin spoke about the company's rapid rise, the retail media sector and how the Shopper purchase fits into his plans for the business.
read »
DOOH unites entertainment, information and commerce to drive outcomes
Digital out-of-home offers a bridge between online and offline experiences, uniting ad creative with informative messages to motivate consumer action, writes Xaxis' Akama Davies.
Read »
ENVIRONMENT AND SUSTAINABILITY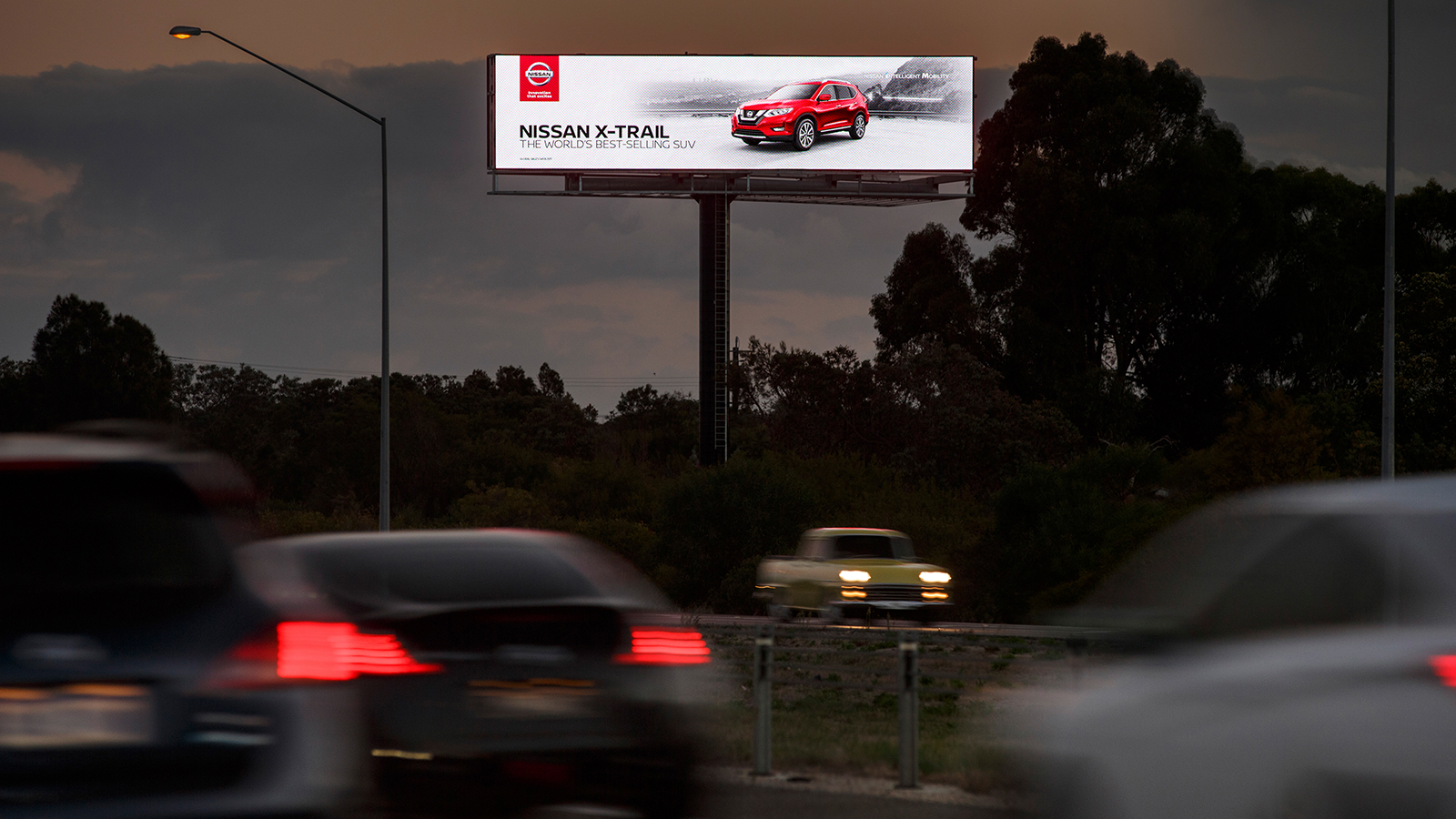 Digital Signs Can Be Thoughtful Neighbors
Digital billboards and signs are often a source of scrutiny, especially when they are near housing developments or apartment buildings. Businesses who want to be good neighbors need to be ready to alleviate concerns by educating city councils, regulatory committees and residents about LED displays.
read »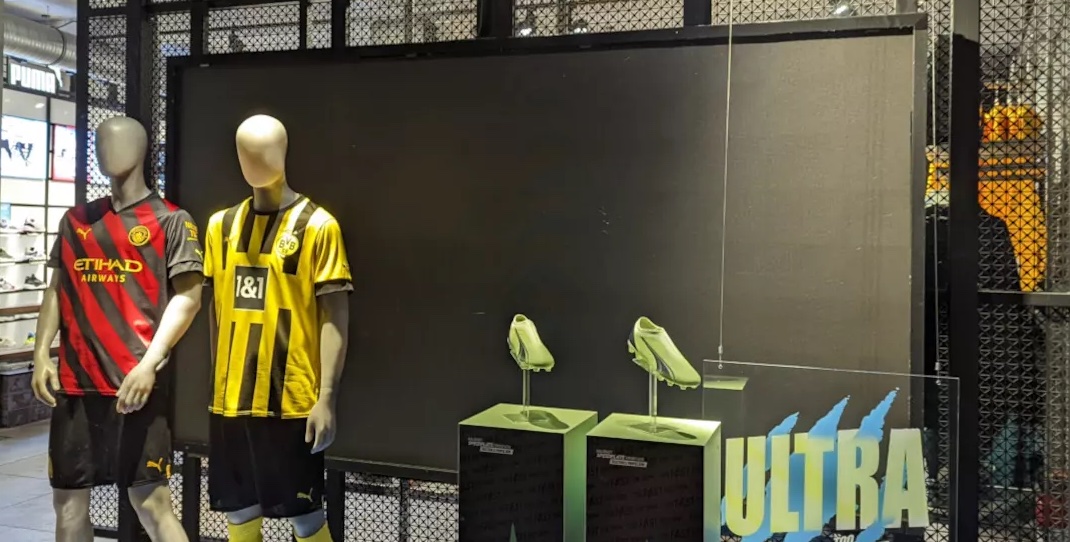 So far, compliance all over map on German screens going dark to save energy
Sixteen:Nine's German-language content partners at Invidis are based in Munich, and its editor went out last night and did an assessment of how businesses and media companies are responding to energy savings measures that have started requiring screens to go dark at night.
Read »
DATA AND MEASUREMENT
IAB: More Than Half Of Ad Data Signals Already Lost, Warns Legislation Is Greatest Threat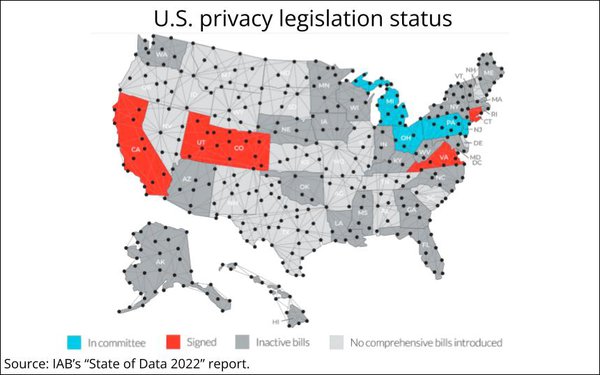 If a picture is worth a thousand words, one included in a report being released this morning by the Interactive Advertising Bureau (IAB) should send shivers up and down Madison Avenue. The picture -- a chart delineating the status of various state consumer privacy legislation, is part of a report arguing that the biggest threat to that ad industry's "signal loss" isn't moves by Apple and Google to deprecate cookies and identity trackers, but the multitude of legislation.
Read »
Measuring OOH isn't that hard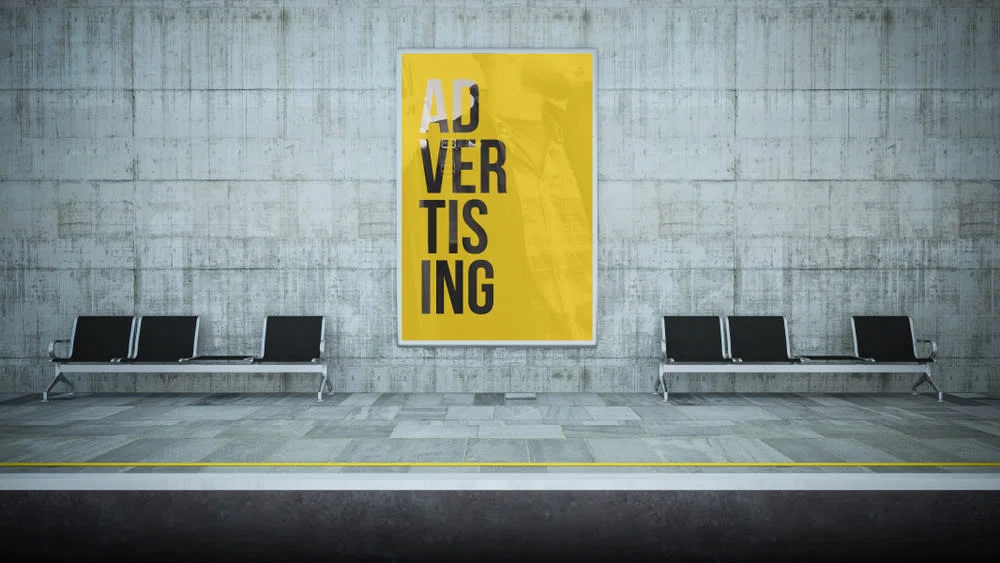 Robin McDonnell, Chief Executive Officer of Phantom Billstickers, has returned from the World Outdoor Organisation congress with a fresh perspective on measurement, insight and new ideas from distant shores. He shares them with us here.
read »
GroupM: US Out-of-Home Ad Spending To Top 2019 This Year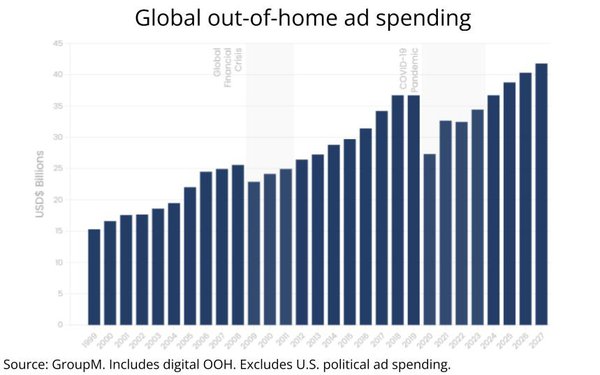 Less than a month after the Out-of-Home Advertising Association of America released second quarter data indicating the U.S. out-of-home ad marketplace has nearly recovered and is approaching 2019 levels, GroupM this week said it now expects the U.S. out-of-home ad market to surpass 2019's record year.
read »
89% of Advertisers Removing DOOH from Traditional OOH Media Planning Silos for Integrated Cross-Channel Buys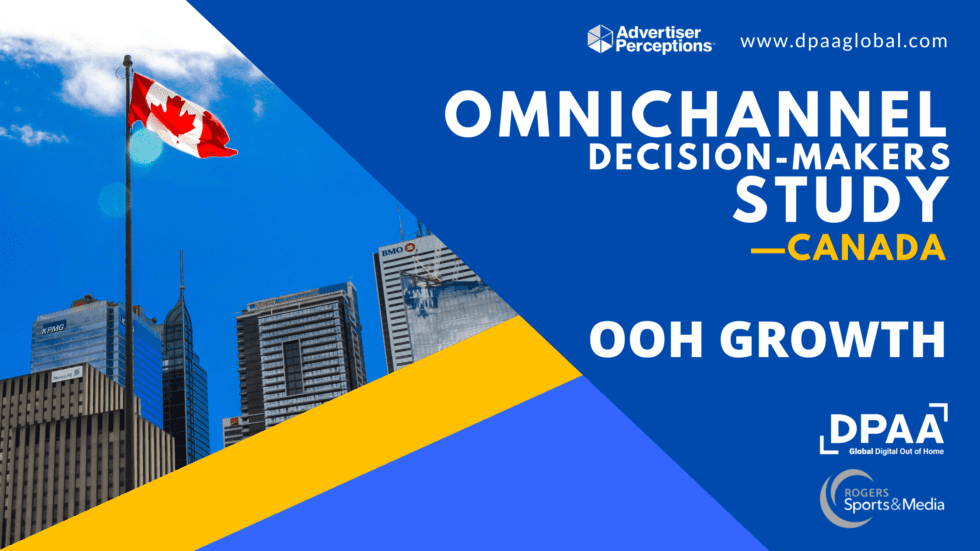 DPAA announced the full release of its Canadian Omnichannel Decision Makers study to all of its members. The bi-annual study surveys Canadian brands and agencies on their perceptions, knowledge and plans for using the out of home medium.
read »
DOOH Media Quality Report - H1 2022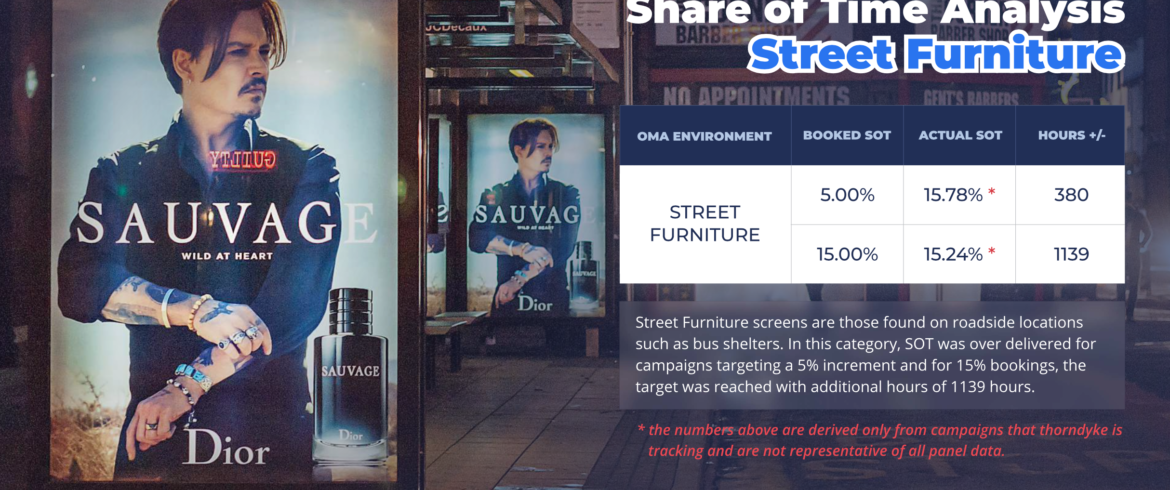 Thorndyke, the leading verification platform for digital out of home (DOOH) measurement, data and analytics, today released the first Media Quality Report for DOOH H1 2022, analyzing media quality and insights from across the ANZ market.
READ »
PROGRAMMATIC AND AUTOMATION
Programmatic DOOH: 6 capabilities marketers may not know about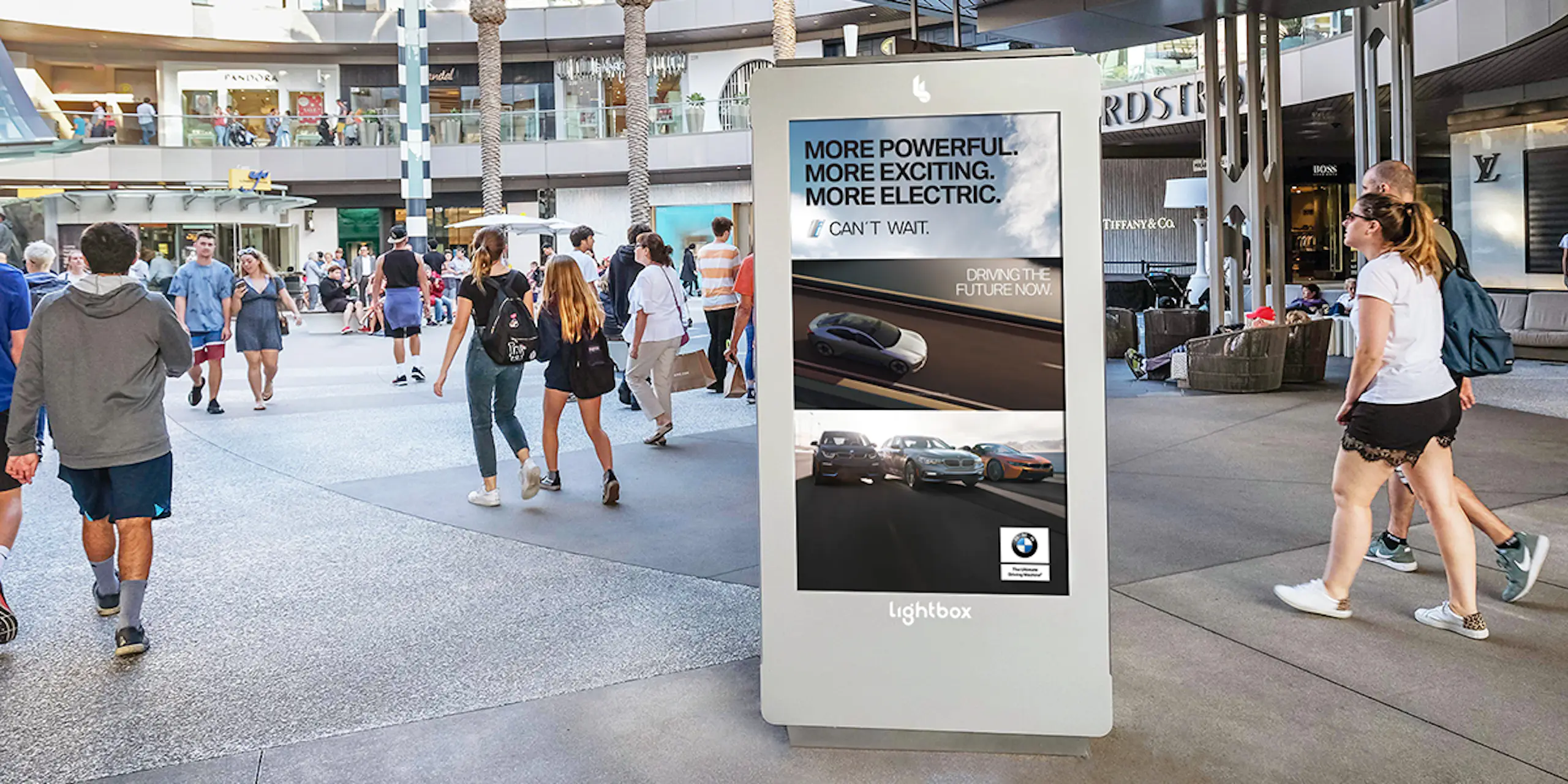 Although outdoor advertising, such as mainstream billboards, has existed for decades, the rapid acceleration of adtech has resulted in a more modern, savvy and innovative approach for marketers to reach consumers in the physical world via programmatic digital out-of-home (DOOH) advertising.
Read »
OIS to Provide Third Party Verification for Chinese Brands Investing in Programmatic Out-Of-Home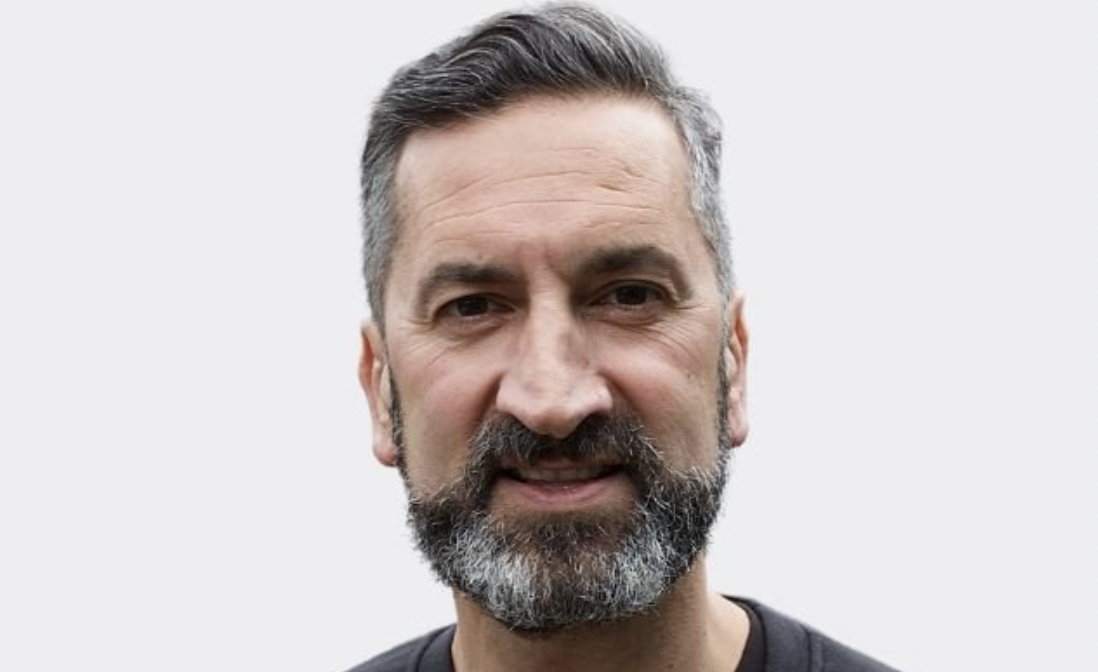 Specialist Chinese out-of-home company ChinaDOOH has partnered with OIS to provide third-party verification of programmatic digital out-of-home (pDOOH) campaigns for its Chinese clients launching their brands in international markets.
Read »
Lumo Digital Outdoor onboards Hivestack's first to market DOOH yield management solution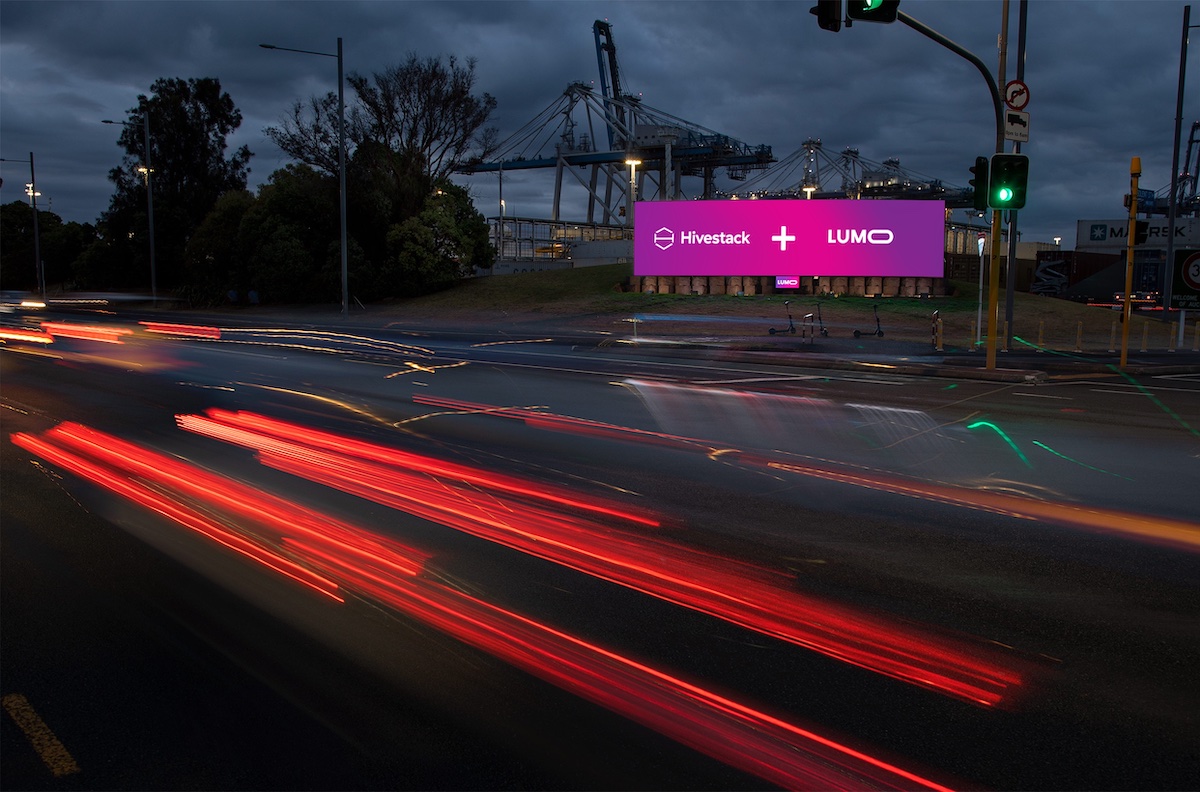 oday LUMO Digital Outdoor has announced an integration with Hivestack's first-to-market DOOH yield management solution that will offer the New Zealand market a glimpse of the next era of growth for Digital OOH.
read »
MEMBER NEWS
Hypermedia launches Z Gallery, a premium OOH art experience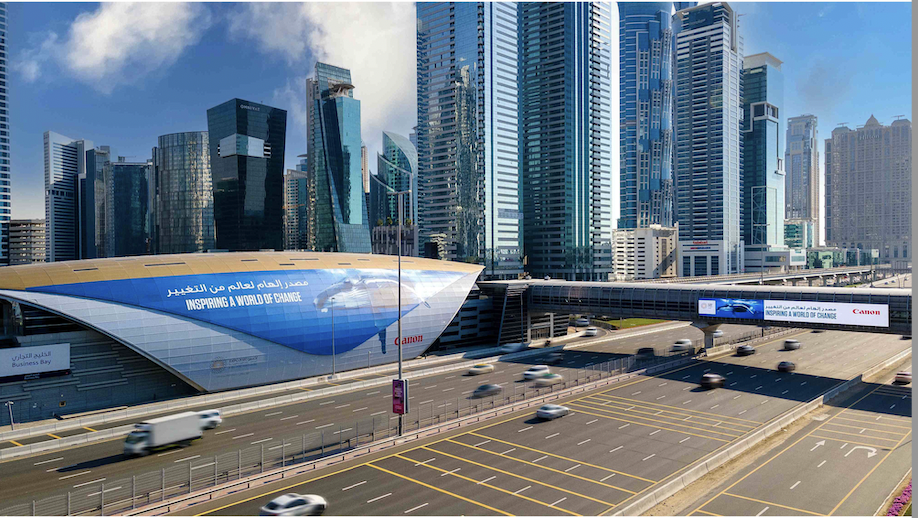 Hypermedia launches its latest Out-Of-Home media concept on Sheikh Zayed Road (SZR). Labelled the "Z Gallery – Art of Media", the network, which is composed of more than 550 digital and static assets, has been artistically designed to empower brands with a premium media "Art Experience".
Read »
CREATIVITY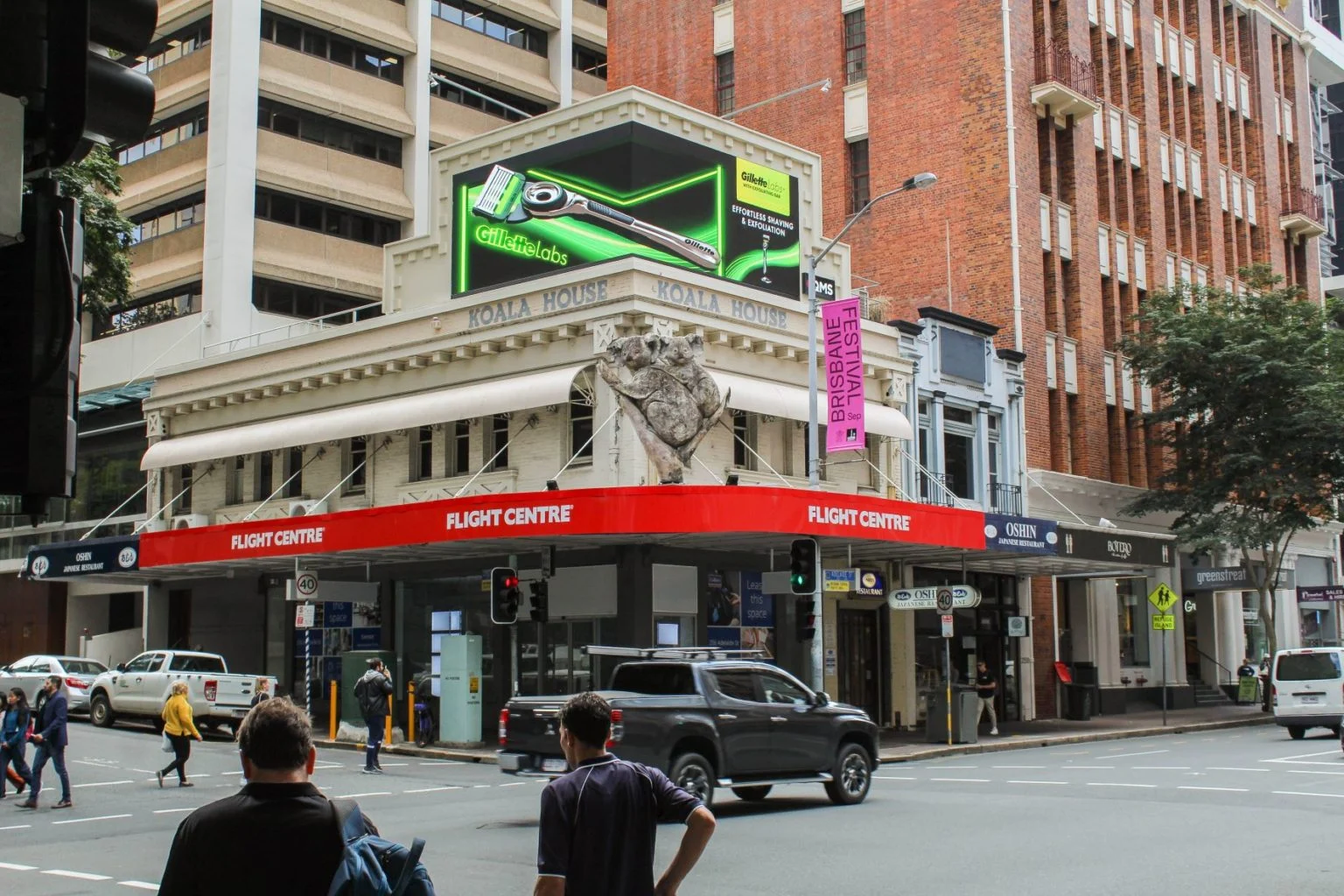 QMS leads the way with innovative 3D DOOH campaigns
Digital outdoor media company QMS has reported strong demand for its market-leading "3D DOOH" product, with new campaigns for Gillette Australia, Michael Hill International, ANZ and AAMI, plus a growing list of other blue-chip marketers lining up to use the new, innovative 3D creative approach to out-of-home advertising.
Read »
CAMPAIGNS
Now that OOH is back, here are 6 brands giving billboards a makeover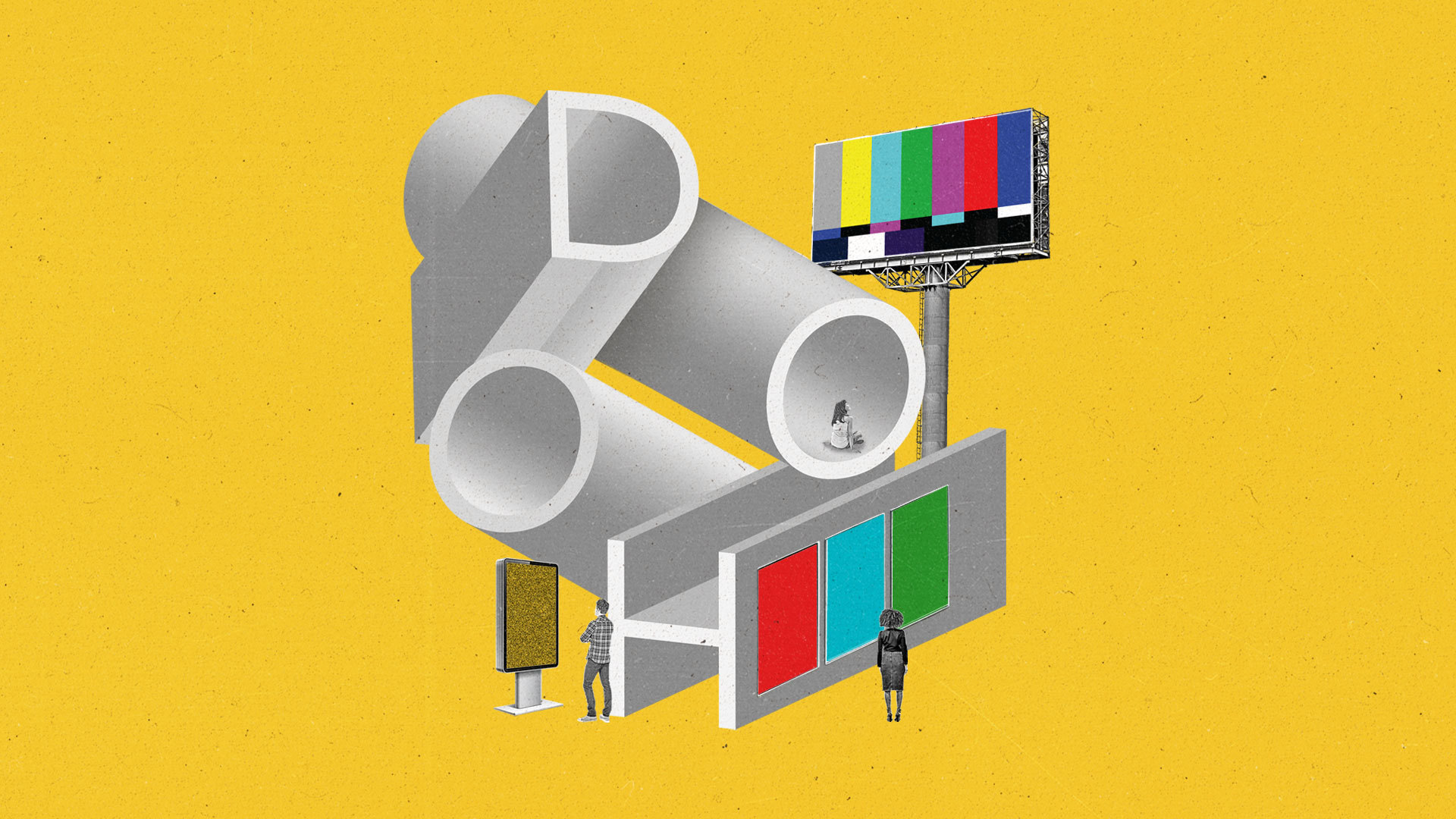 With more people venturing out once again and commuting into the office, for many advertisers, the timing is ripe for out-of-home (OOH) campaigns. The sector is certainly bouncing back after seeing large cutbacks during the pandemic.
read »
WOO GLOBAL DATABASE
The WOO global database holds all our information gathered on research, legislation, case studies and general industry data, organised by country. All documents are available for members to download in pdf format.