WOO NEWS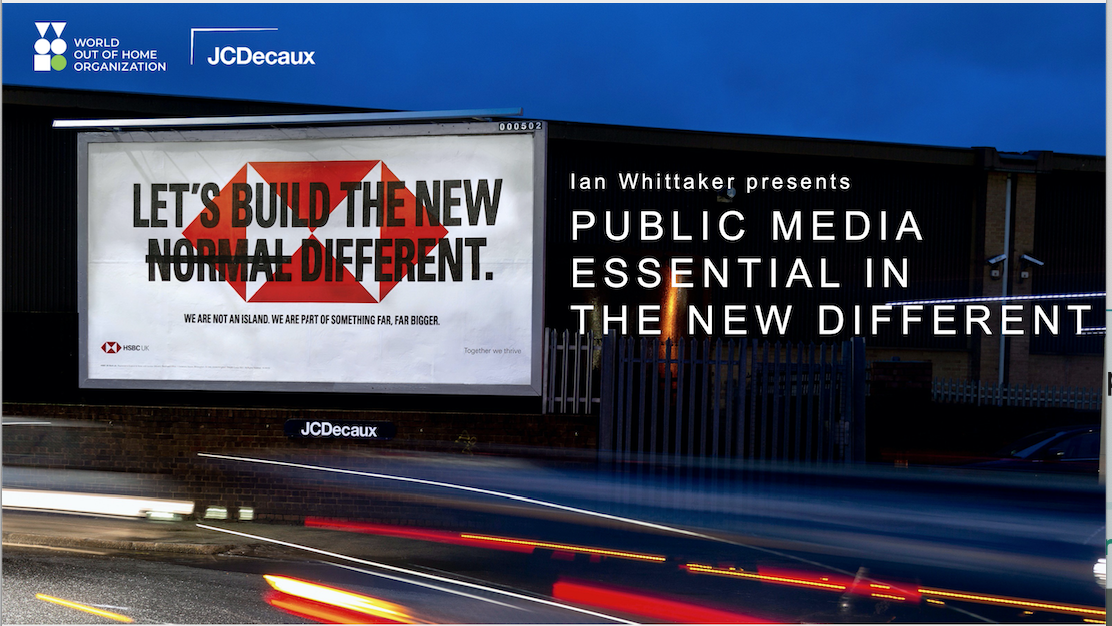 WOO webinar: Top City analyst charts course for post-pandemic Out of Home
Liberty Sky Advisors founder and award-winning financial analyst Ian Whittaker painted a picture full of possibilities for Out of Home in the latest WOO Sharing for Learning webinar, Public Media in the New Different. The webinar was sponsored by JC Decaux UK.
Read »
ASSOCIATION NEWS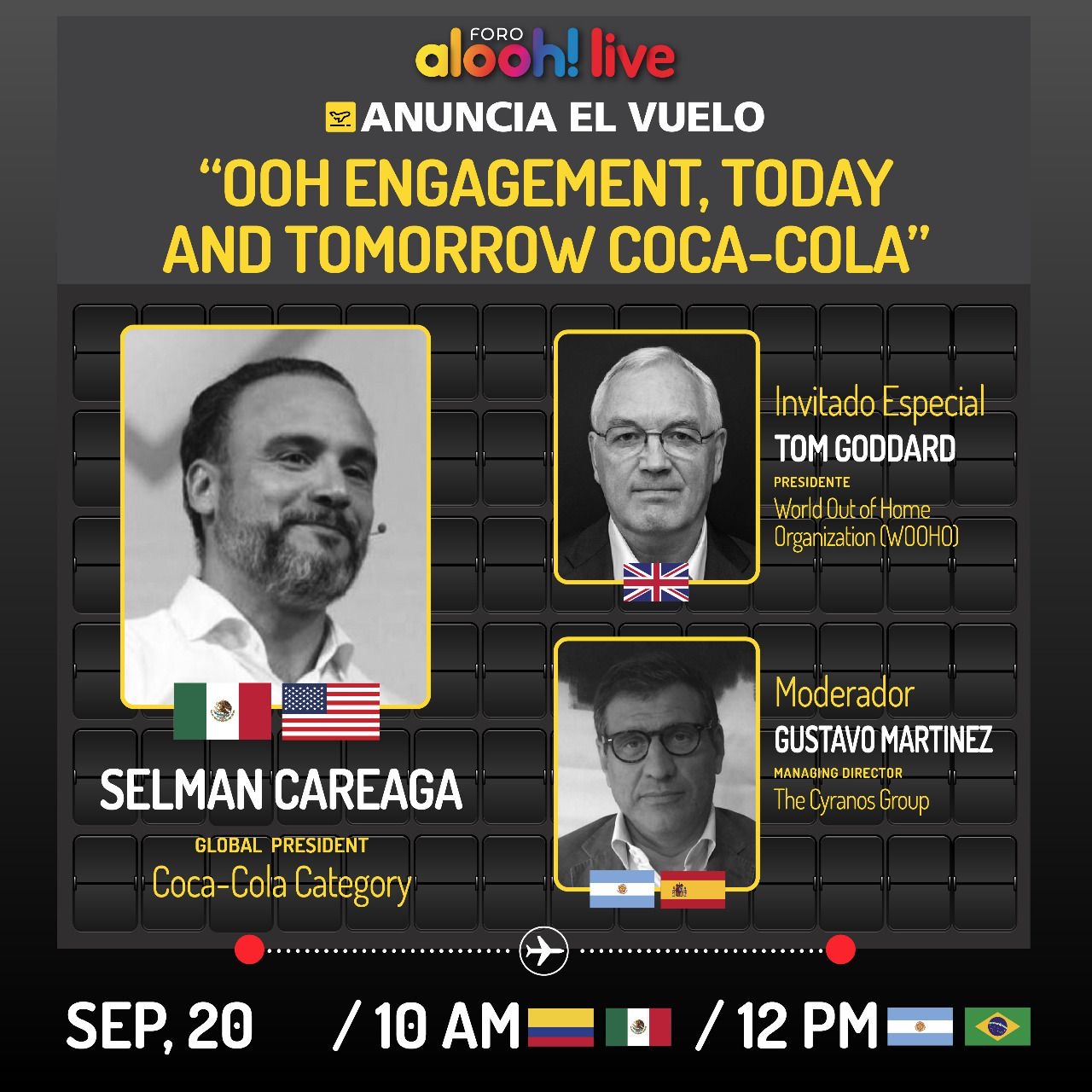 Alooh Live 2021 starts on Monday - WOO President Tom Goddard to deliver opening address. REGISTER HERE
ALOOH Live 2021 opens on Monday September 20, 2021. WOO President Tom Goddard will provide the opening address. The event will last seven days and will feature the participation of different leading brands in the OOH industry.
C:LICK HERE FOR MORE DETAIL AND TO REGISTER »
With one glance, your brain is making more neural connections than there are stars in the universe.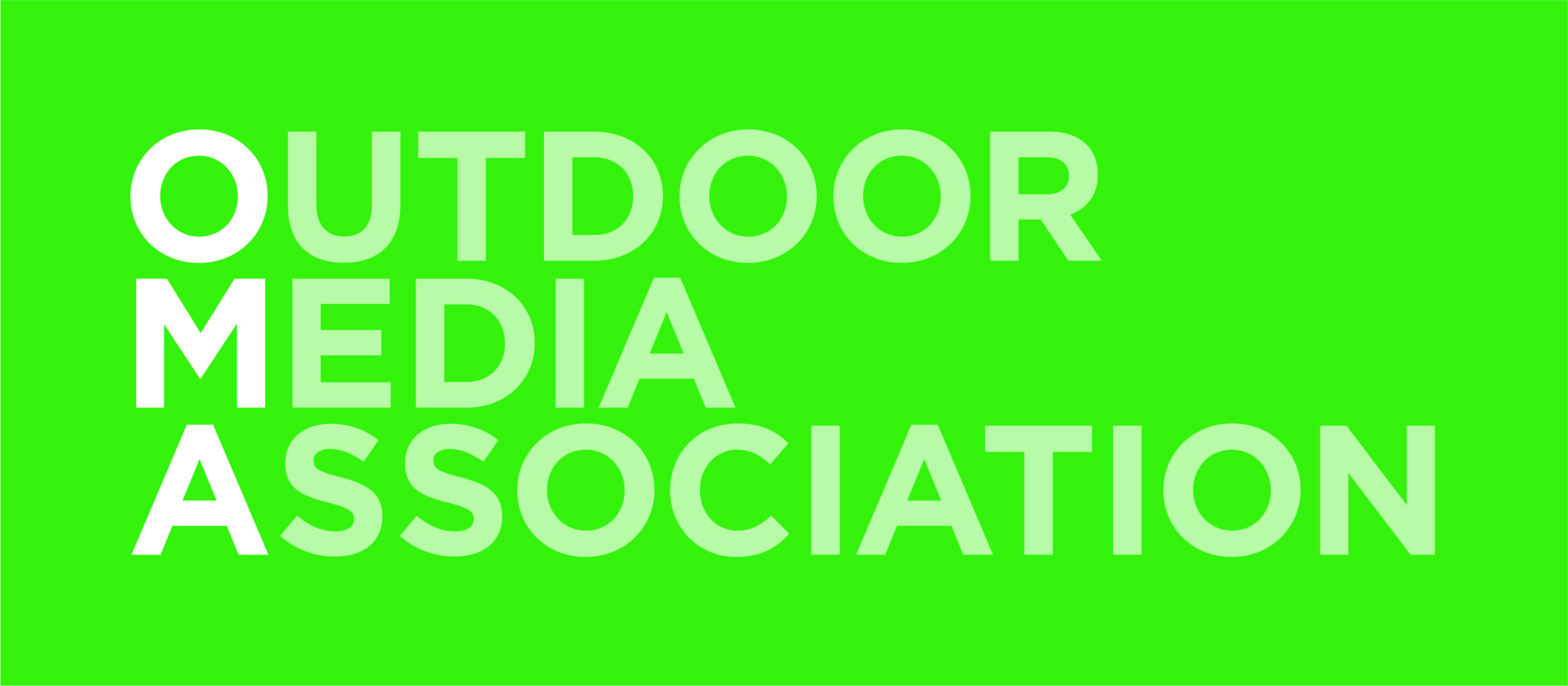 Neuroscience allows us to explore the subconscious and helps us uncover the mysteries of how memories are made. The findings of the OMA's neuroscience study in Australia show the impact of advertising on the subconscious, and provides scientific proof of the effectiveness of digital and classic Out of Home.
Read and Download Webcast »
OPINIONS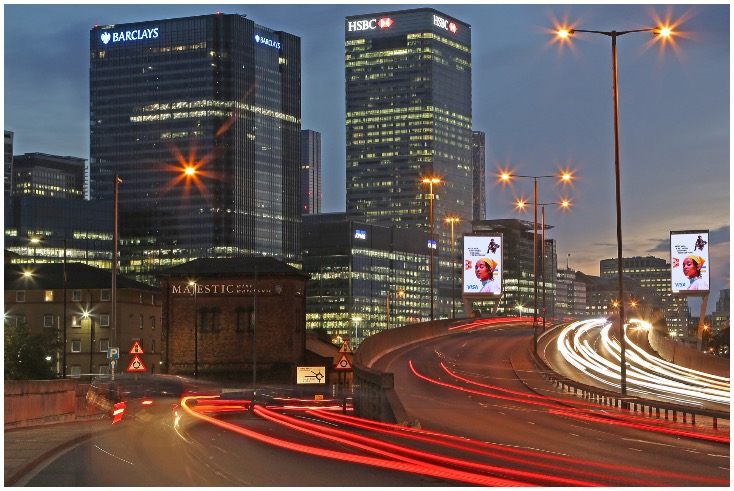 Ocean CEO Tim Bleakley: UK about to enter most important Q4 for 20 years
The next three months could be the most important period UK advertising for 20 years, Ocean Outdoor CEO Tim Bleakley suggested as the company's revenue saw a "significant upturn" over the summer. Ocean's second-quarter revenue almost tripled (up 196%) to £25.9m due a surge in demand that began in April as UK lockdown restrictions began to ease.
READ »
Remembering 9/11
When we left New York City — on September 12, 2001 — we could see smoke in lower Manhattan from our southbound AmTrak window. No one spoke.The out of home industry had gathered in Midtown Manhattan for its convention, on September 11, 2001
Read »
How Outdoor Advertising Has Evolved While We've Been Indoors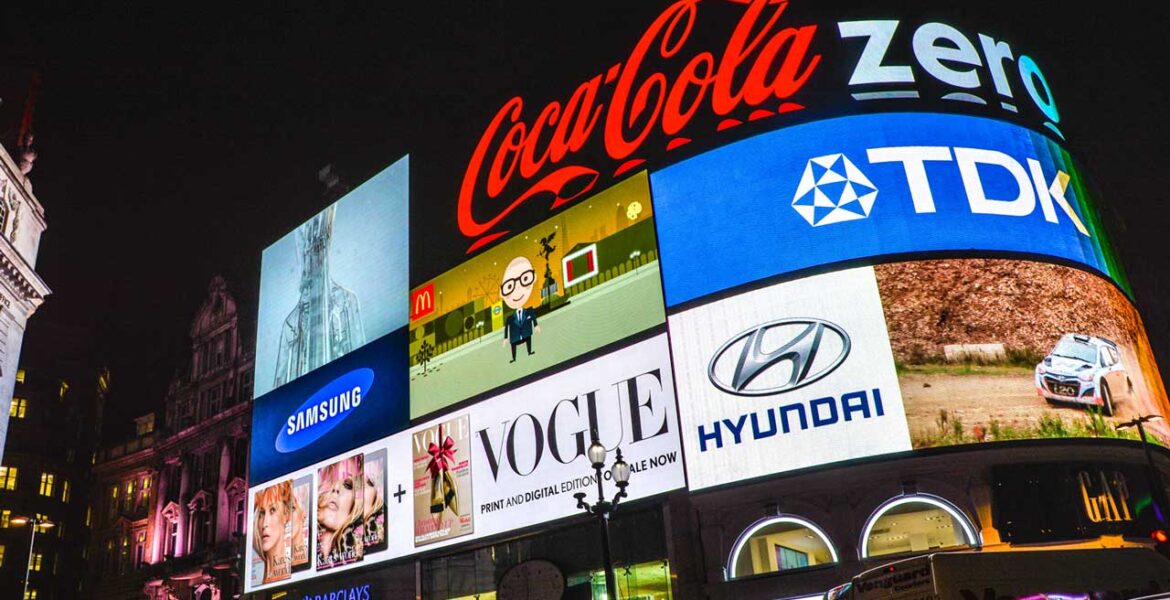 With the majority of Covid-19 restrictions lifted across the UK, audiences have returned to outside spaces. So naturally, advertisers and agencies' confidence in out-of-home (OOH) ad buying will follow, especially digital out-of-home (DOOH), which has been undergoing a transformation while we've been stuck indoors.
read »
What SMBs Need to Know About Apple's Privacy Update, New Marketing Trends and More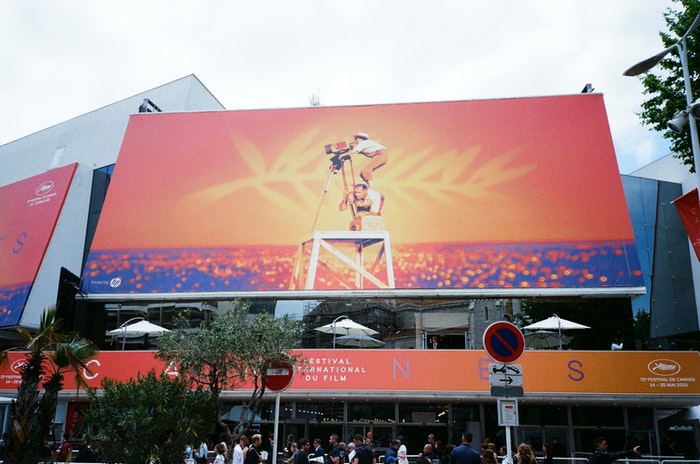 Facebook and Instagram ads — along with other forms of digital advertising — are now becoming less effective at targeting and more expensive because of Apple's latest iOS update and privacy policy. This shift is forcing SMBs to rethink their marketing and advertising strategy.
Read »
The Great Re-Opening Calls for a Great Re-Think of Your Media Mix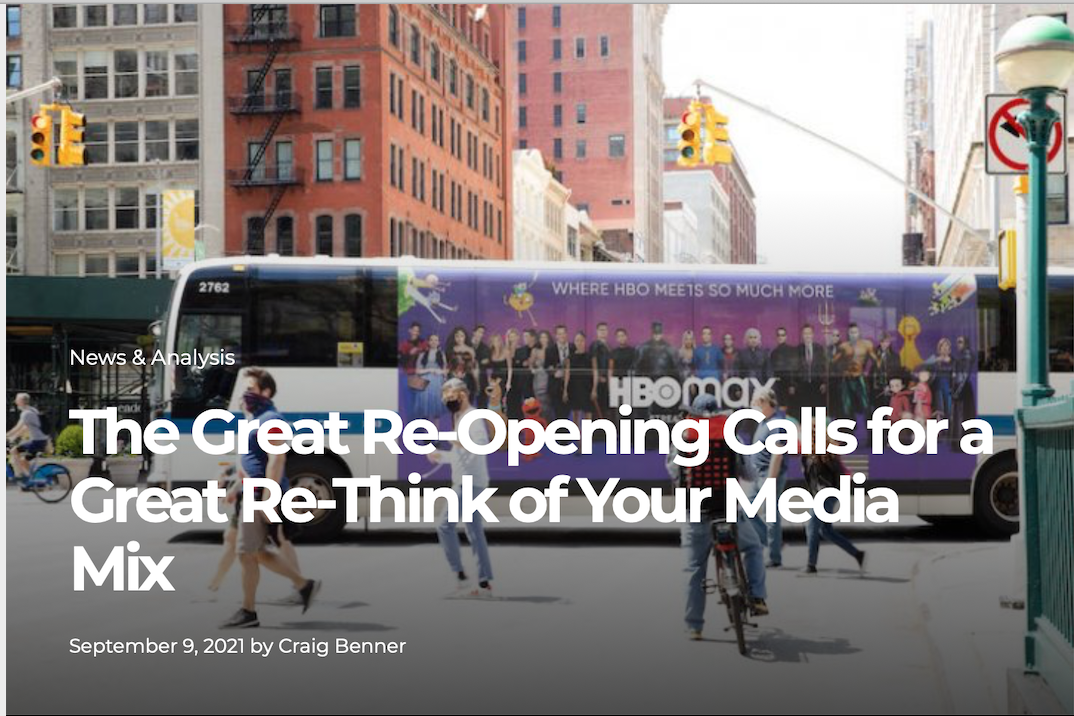 Earlier this summer, GroupM's Mindshare ran a study which found that Americans are planning to spend more time outside this year, particularly in these warmer months. Not Earth shattering, I know.
Read »
IMAGE OF THE WEEK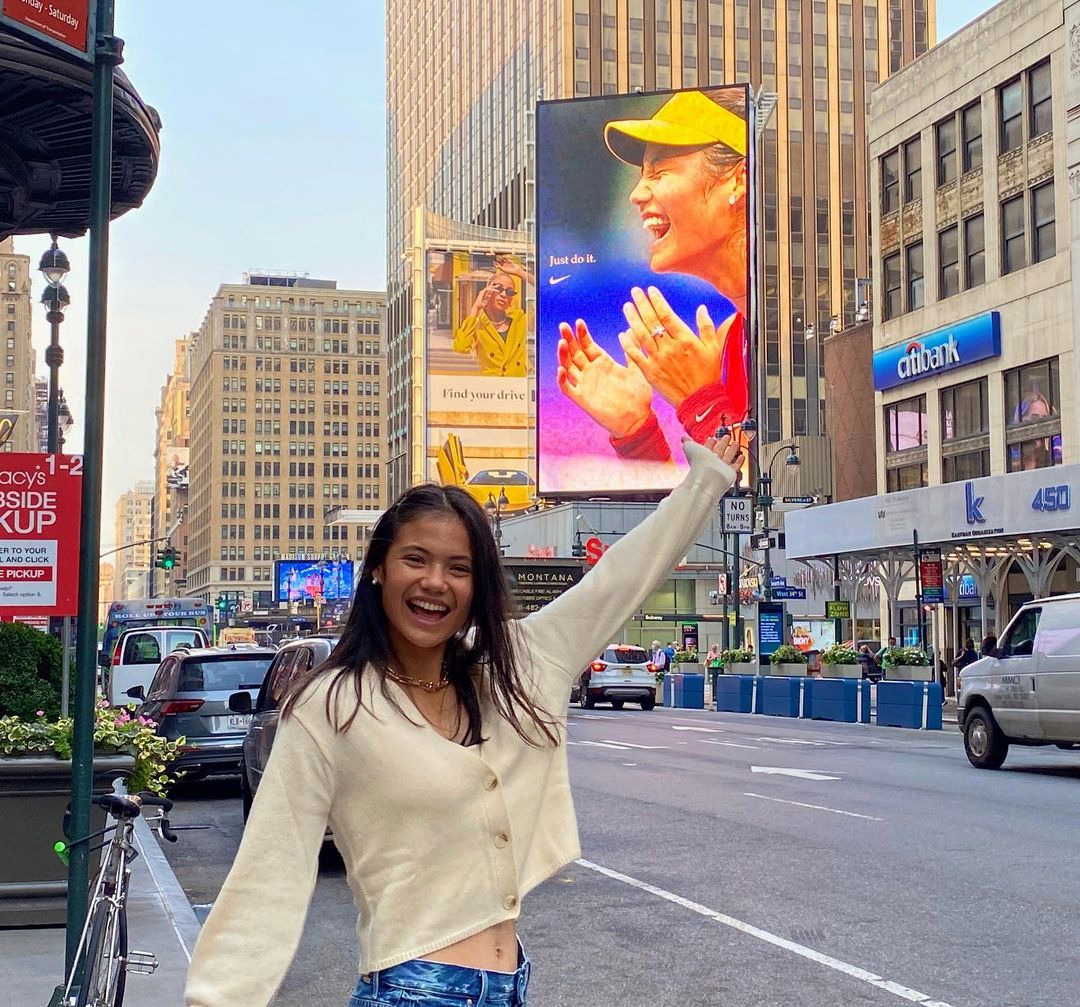 Emma Raducanu stunned after seeing billboard with her face on it in New York after US Open heroics
EMMA RACUCANU'S name is up in lights in New York following her stunning debut triumph at the US Open. The 18-year-old beamed in front a huge billboard adorned with her own face as she continued her celebrations in the Big Apple.
Read »
DATA AND MEASUREMENT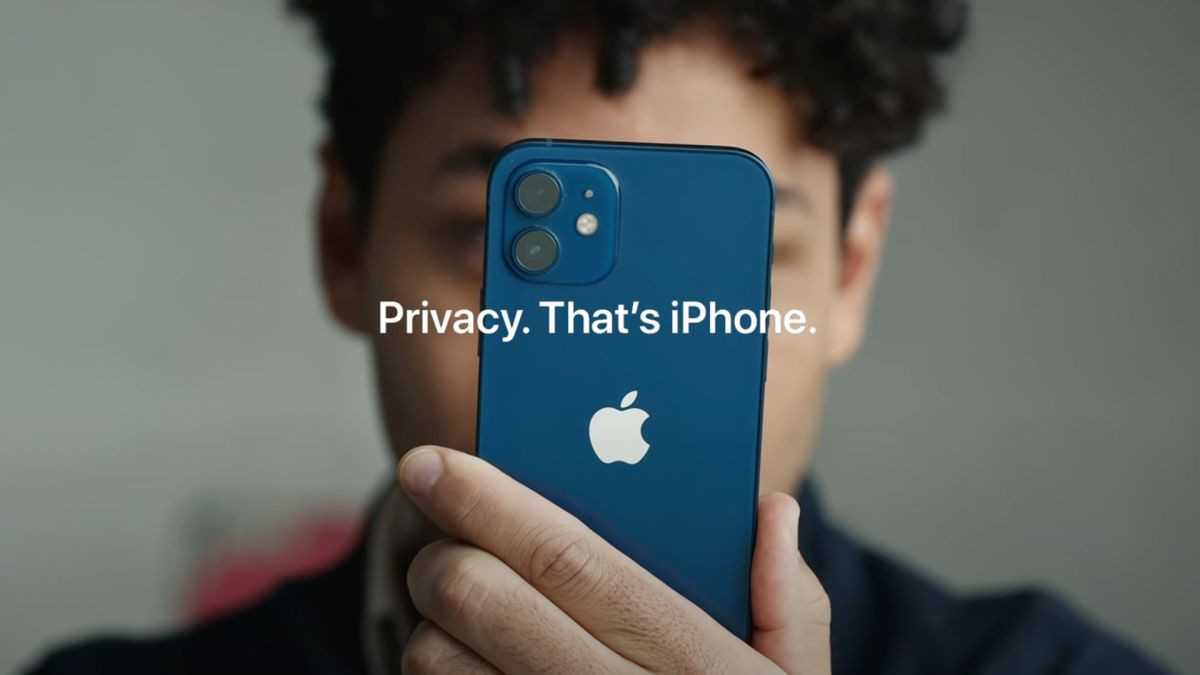 Apple's ad privacy crackdown finally gets real
While Google's Chrome cookie lives on for another year and a half, Apple has followed through on its own privacy crackdown for iOS users. Here's what performance marketers need to know about their changing iPhone audience…
Read »
Broadsign and Sightcorp Team Up to Deliver Data-Driven Audience Reporting Solution for DOOH Campaigns
Broadsign, developer of the leading digital-out-of-home (DOOH) marketing technology platform, and Dutch computer vision firm Sightcorp, today announced that Sightcorp's DeepSight Toolkit anonymous facial analysis solution is now fully integrated with the Broadsign Control content management system (CMS) and Broadsign Reach supply-side-platform (SSP).
Read »
On Device Research Finds Talon's DMP Delivers Stronger Purchase Intent and Brand Consideration Than Digital and Social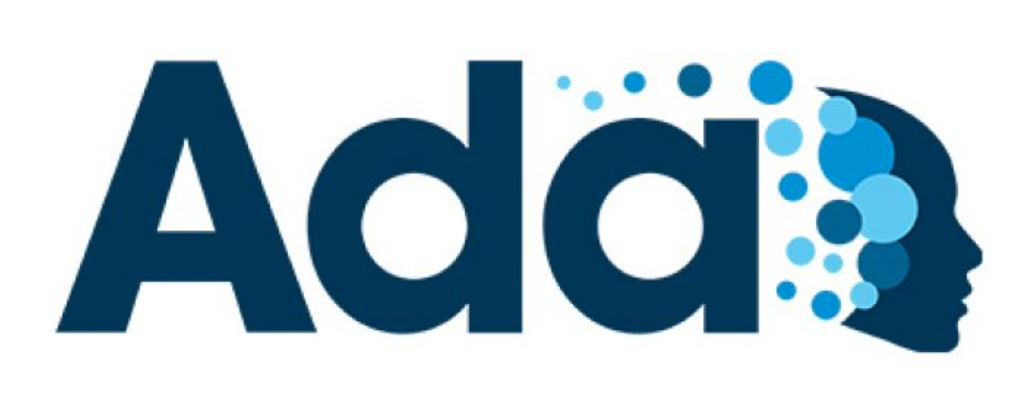 Talon Outdoor, the Out of Home (OOH) media specialists, today announces that their proprietary Data Management Platform (DMP), Ada delivers stronger consideration and purchase intent than digital and social media channels.
Read »
Out \ Look : The Latest OOH Trends & Developments

Welcome to Out \ Look, our new weekly Out of Home advertising update here on Adworld.ie. For more than a year our Now Near Next updates helped readers navigate the pandemic and its implications for Outdoor.
read »
EVENTS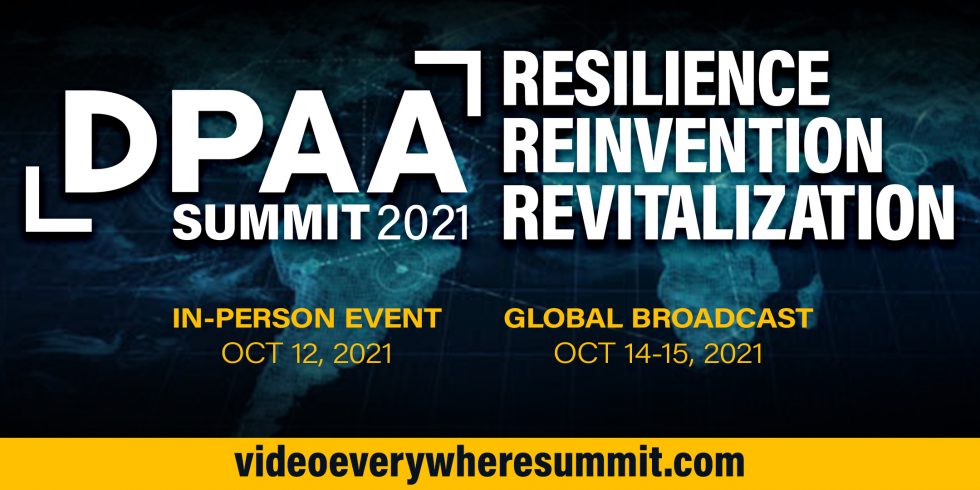 DPAA Announces Plans for In-person Video Everywhere Summit followed by Global Broadcast of the event
DPAA announced today plans for its annual tentpole Video Everywhere Summit. The association will hold its in-person full day Summit on October 12 at Pier 60 at Chelsea Piers, followed by a global broadcast premiere of the event on October 14 and 15 from 11am to 2pm.
Read »
PROGRAMMATIC AND AUTOMATION
The Tactical Strategy Required For Programmatic Digital Out-Of-Home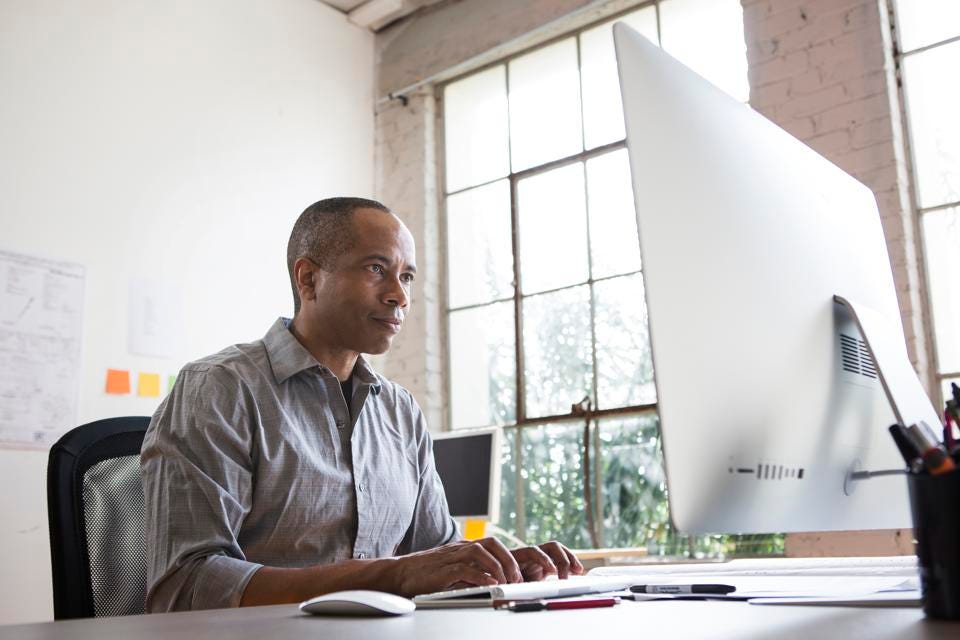 As we emerge from the post-pandemic life to take up our former daily routines, brands and advertisers are searching for creative ways to speak to consumers as they once again move about their daily activities.
Read »
Alight Media and LDSK announce partnership to advance optimised UK DOOH planning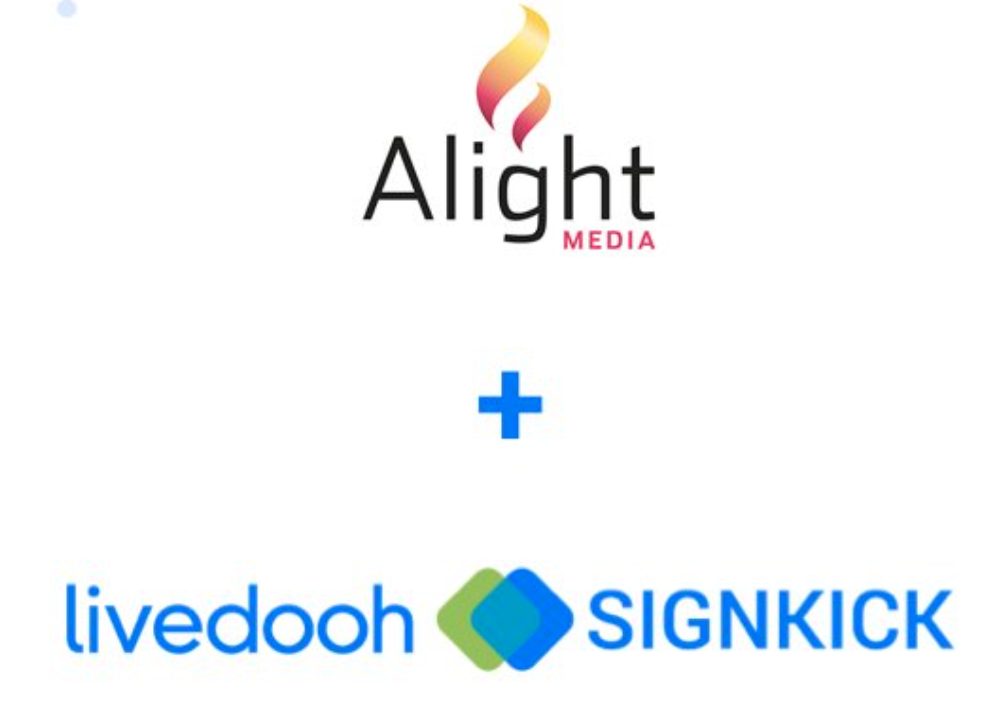 Alight Media, the UK's fastest-growing OOH media owner, has partnered with LiveDOOH Signkick's (LDSK) CMS and optimisation platform to further advance digital OOH planning for UK advertisers.
Read »
COMPANY NEWS
Moving Walls, OHAAP partnership to drive PH's data-driven OOH industry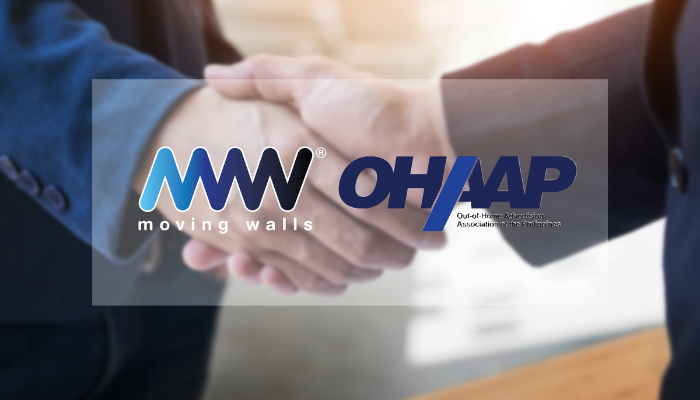 In a bid to ascertain a data-driven approach in the Philippine out-of-home (OOH) industry, programmatic OOH company Moving Walls and the Out of Home Advertising Association of the Philippines (OHAAP) had recently signed a memorandum of understanding (MoU), entailing OHAAP to utilize Moving Walls' platform to step up measurement, transparency, and accountability for OOH.
Read »
CREATIVITY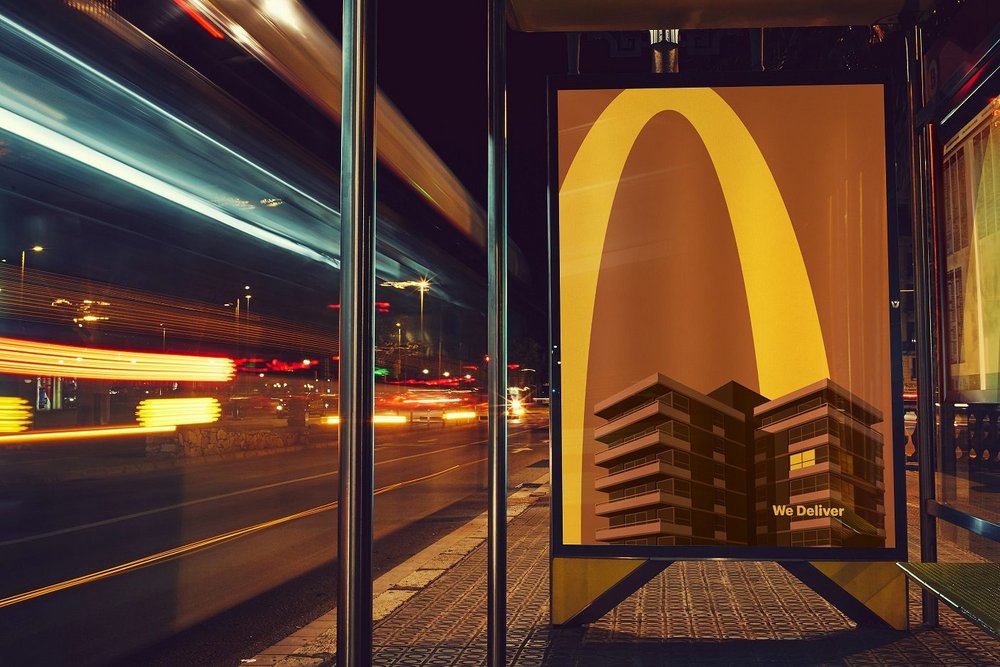 Andy Nairn explains the luck behind the Lions
Luck is a four-letter word in Western business circles. Nobody talks about it, let alone admits to it. It suggests the absence of hard work, creative inspiration or sheer talent. The opposite of what our industry's supposed to be about. And as for applying the word to others, well that would be a pretty vicious insult, wouldn't it?

Read »
CAMPAIGN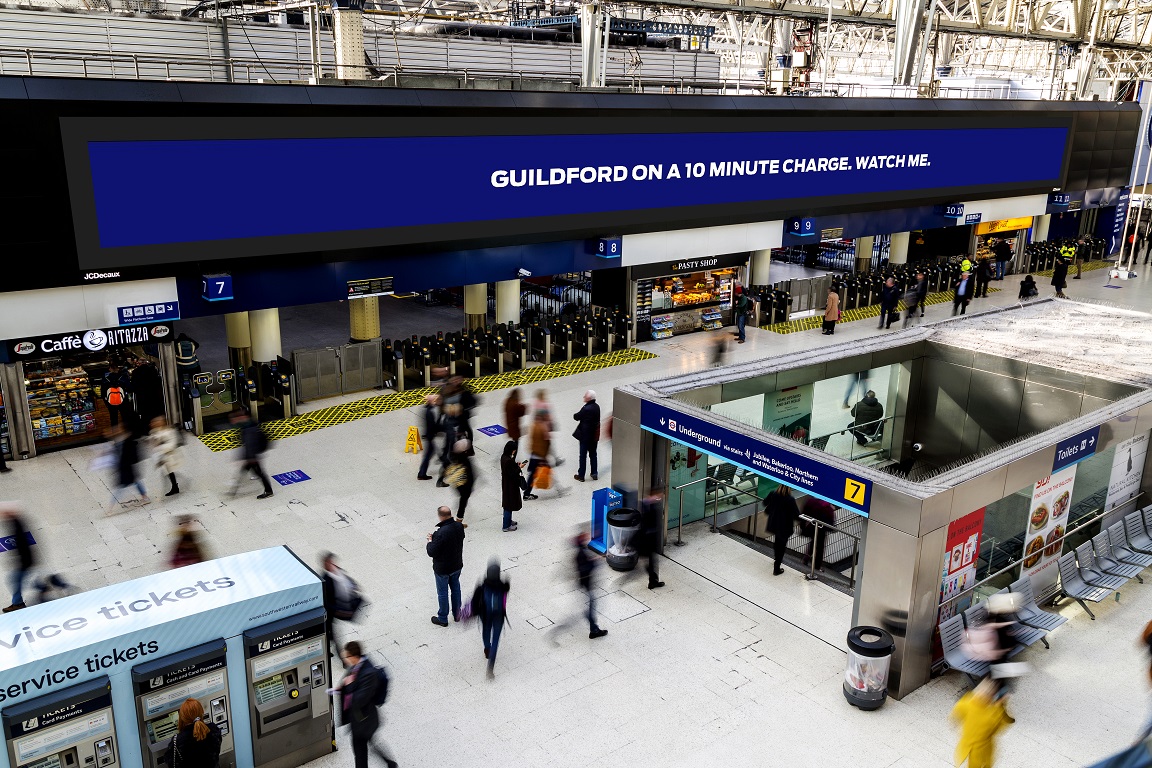 Ford DOOH campaign aims to dispel electric vehicle range anxiety
Car maker Ford has launched a data-driven Digital Out of Home campaign for the all-electric Ford Mustang Mach-E. The campaign was created by Kinetic Worldwide, in partnership with Mindshare, GTB, DOOH.com and JCDecaux.
Read »
Unibail-Rodamco-Westfield appoints Ocean Outdoor media partner for Westfield Fisketorvet Denmark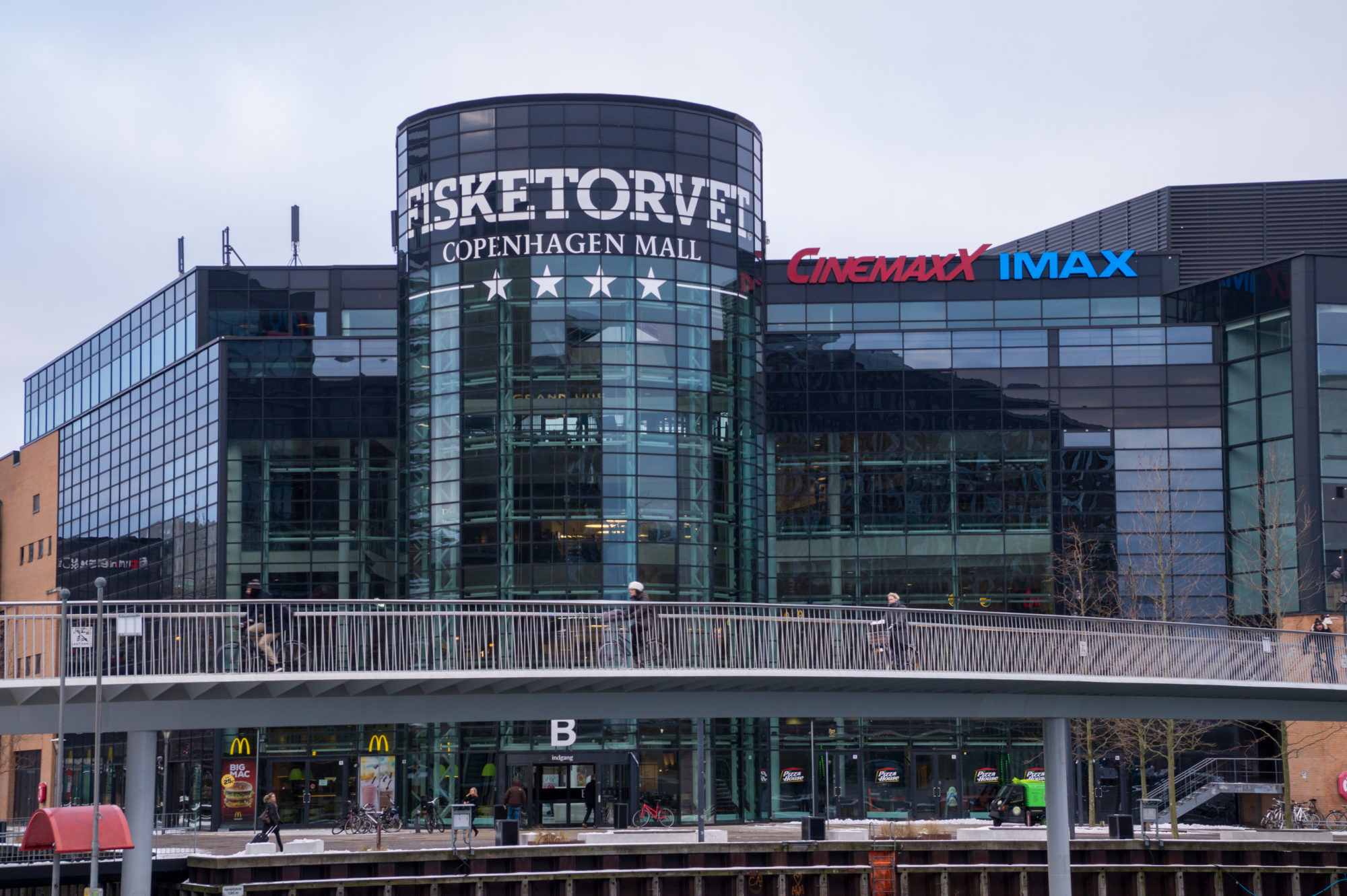 Ocean is appointed as strategic media partner for Westfield Fisketorvet Download Unibail-Rodamco-Westfield (URW) has appointed Ocean strategic media partner for Westfield Fisketorvet, Copenhagen's premium shopping, dining and leisure destination. The seven year contract was awarded to Ocean following a competitive pitch.
Read »
WOO GLOBAL DATABASE
The WOO global database holds all our information gathered on research, legislation, case studies and general industry data, organised by country. All documents are available for members to download in pdf format.