WOO NEWS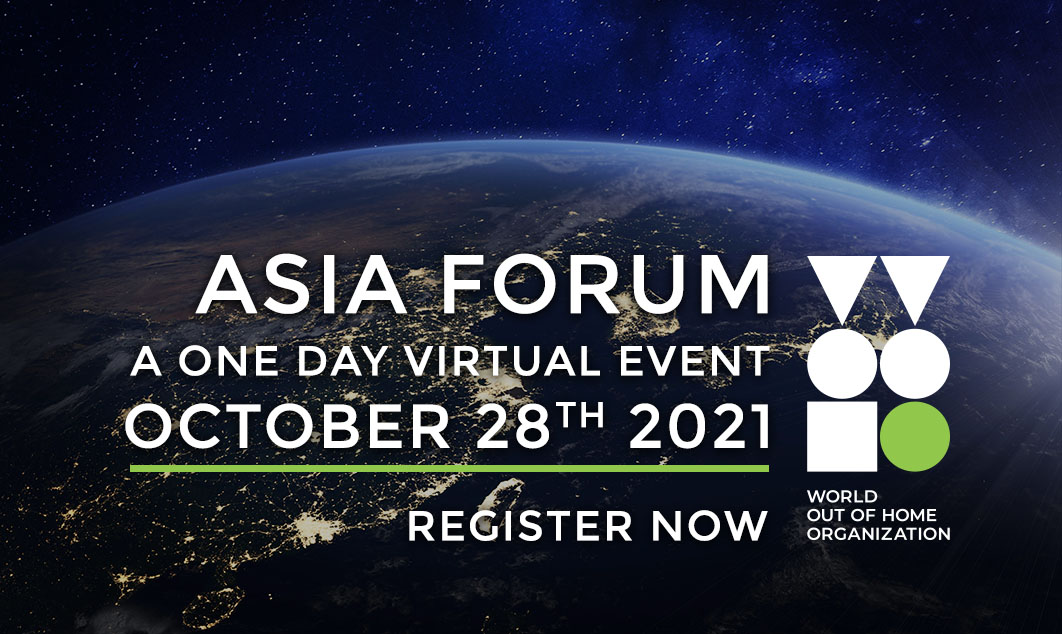 Why WOO is holding its first Asia Forum - questions to WOO President Tom Goddard
WOO President Tom Goddard explains why WOO will be holding its first Asian Forum on Thursday October 28th. We look at some off the forum's highlight and put it in the context of OOH beginning to bounce back from the effects of the pandemic.
REGISTER »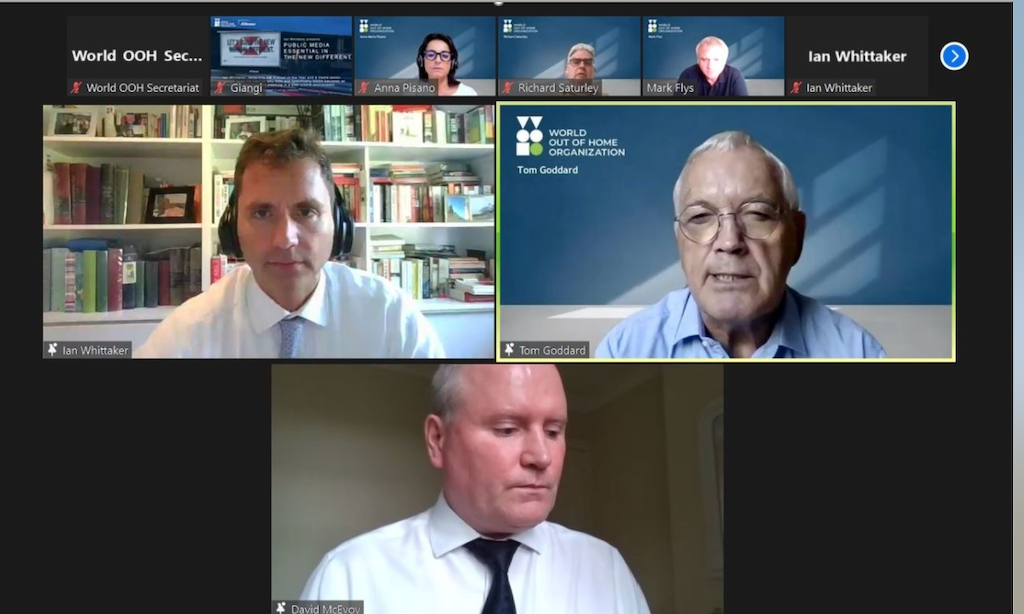 WOO WEBINAR Top City analyst charts course for post-pandemic Out of Home WATCH NOW
Award-winning financial analyst Ian Whittaker painted a picture full of possibilities for OOH in the latest WOO Sharing for Learning webinar, Public Media in the New Different. MEMBERS CAN DOWNLOAD VIDEO AND SLIDE DECK.
CLICK HERE TO WATCH THE VIDEO. »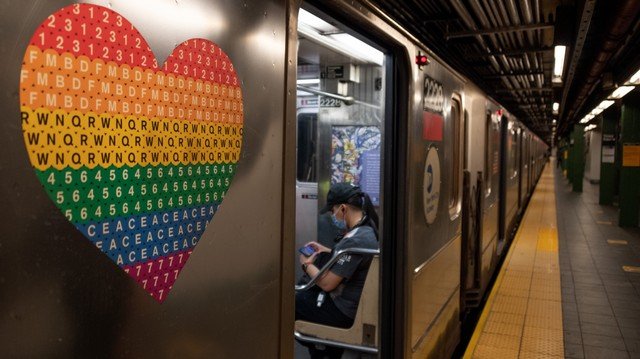 You Don't Have to Be Afraid of Public Transit
Questioning the value and viability of dense cities is a uniquely American pastime. But there's one specific aspect of cities that is always being subjected to scare headlines, exaggerated claims about risk, and a constant barrage of trend articles about how dangerous and unhealthy it is, often as a stand-in for the very idea of the city. And that is public transportation.
Read more »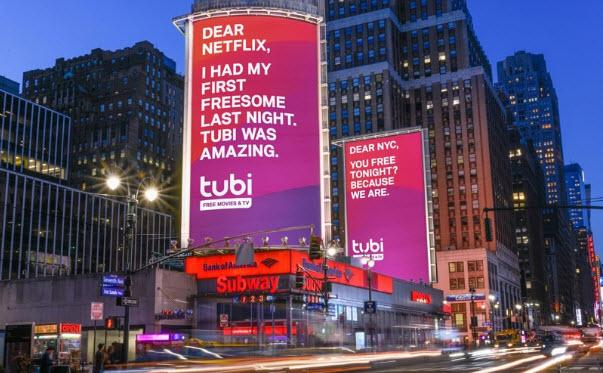 Battle of the Streaming Platforms
There have been industry winners and losers of the pandemic, but it would be hard to argue when it comes to those that benefitted, online streaming platforms have walked away with the crown.
Read »
The Tiresome DOOH Cameras are spying on me thing is back, this time in Vancouver
The age-old "those cameras are spying on me" thing, involving digital OOH ad displays, has reared its tiresome head yet again, this time in lower mainland British Columbia. Business In Vancouver has a story up this week that poses the inflammatory question: Is your bus stop watching you again?
Read »
WTF is pDOOH?
By the close of 2021, UK ad spend for digital out-of-home (DOOH) is expected to rise by almost half (43.7%) according to the most recent AA/WARC Expenditure Report. As a channel that has been side-lined during eighteen months of on-and-off restrictions on people's movement, this is excellent news, especially for marketers looking to diversify their media mix.
Read »
ENVIRONMENT AND SUSTAINABILTY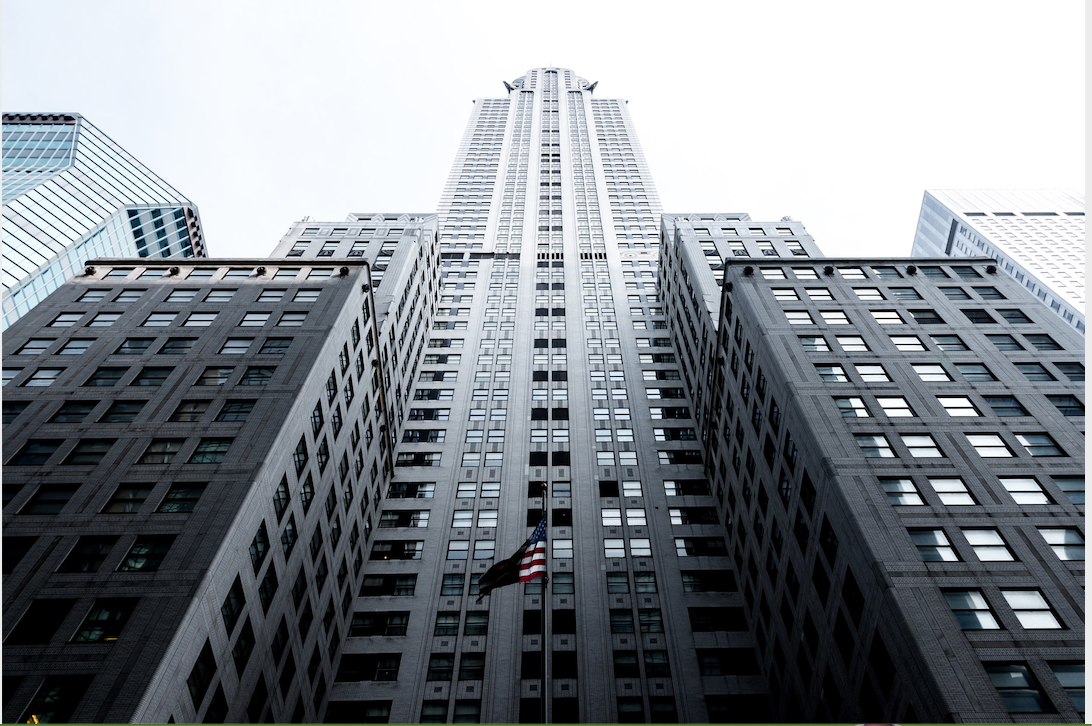 We need to build our cities from the ground up with sustainable choices
Municipal Tenders Should Value Partners Through a Sustainable Filter. Only systemic policy can address climate change and municipalities need strategic approaches. To change the way we build our cities, to change the way we live in on our streets.
read »
Ad Net Zero to mark first anniversary with Global Summit, training qualification & industry best practice guide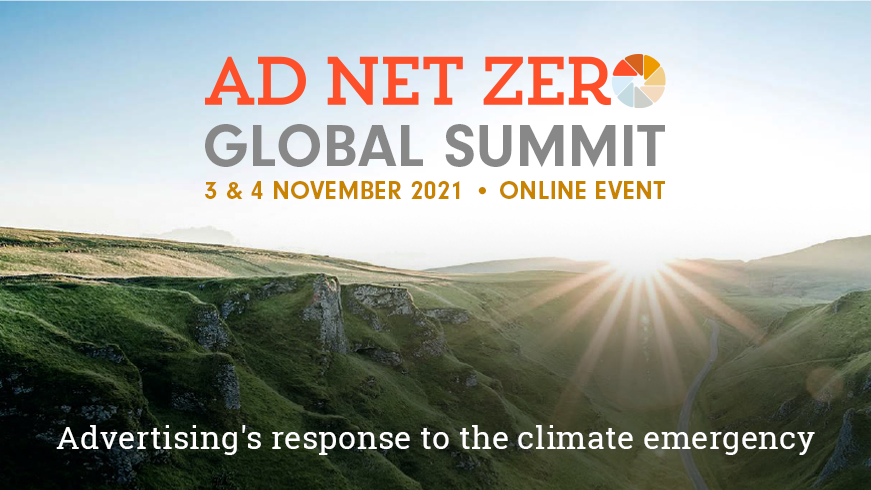 Ad Net Zero, the UK advertising initiative to help the industry respond to the climate crisis caused by CO2 emissions is marking its first-year anniversary with a special 2-day Global Summit.
Read »
Kinetic and AXA Encourage Consumers to 'Make a Change that Matters' with New OOH Campaign
OOH specialist Kinetic has teamed up with insurance firm AXA to promote its carbon neutral car insurancc. Working closely with media agency Wavemaker, the team has devised a creative Out of Home (OOH) advertising campaign to highlight AXA's dedication to the environment as a carbon neutral insurance company.
Read »
DATA AND MEASUREMENT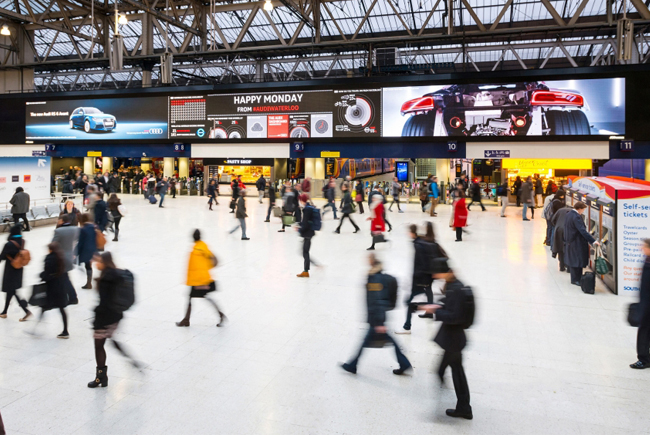 Kantar and Route join forces on media measurement
Kantar has fused it's TGI consumer survey data with Route out-of-home media measurement, meaning buyers can target the same TGI audiences in OOH that they do with print, TV, radio and online.
READ »
The Future of Geopath: Looking Ahead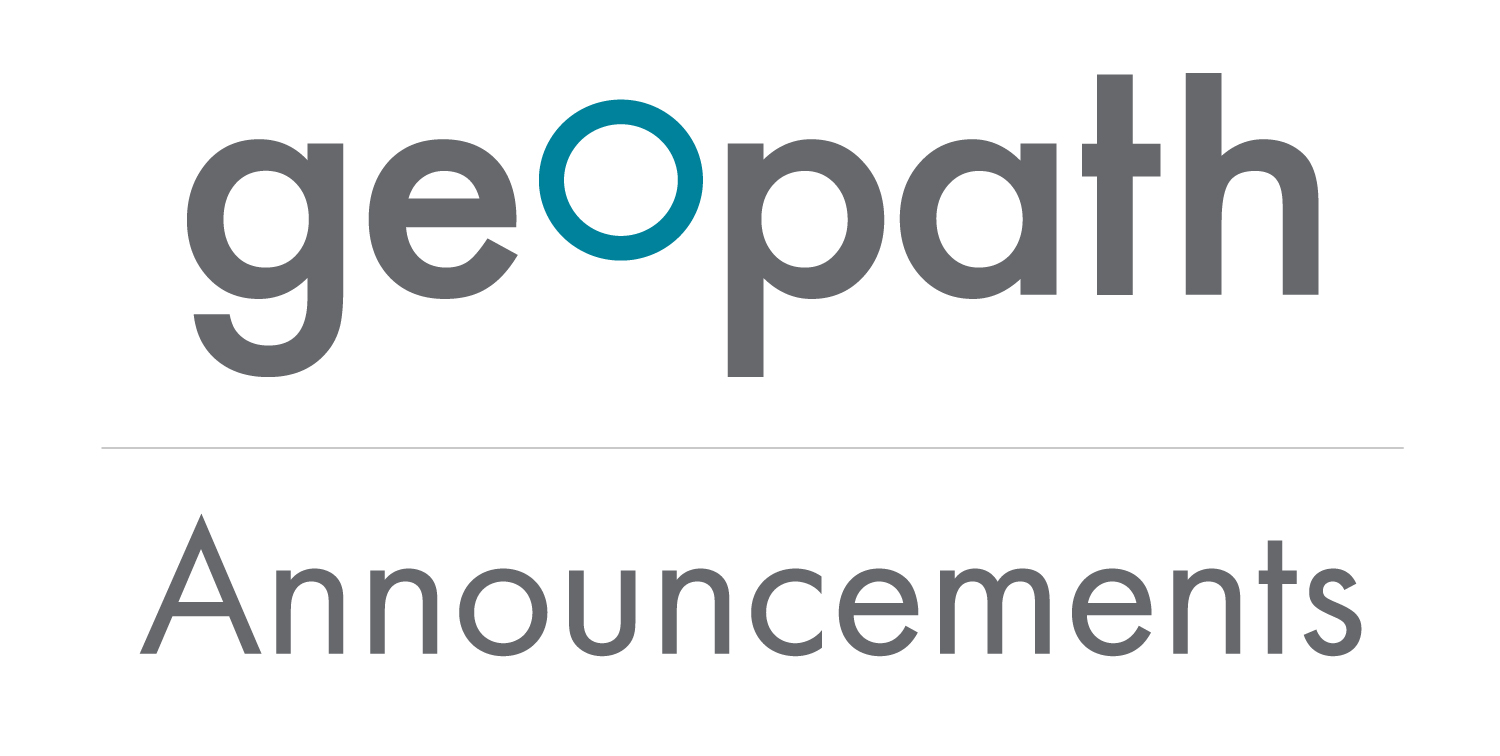 As the organization now looks to the future, Geopath is excited to announce that by a unanimous vote of the Board of Directors, Dylan Mabin has been promoted to EVP of Operations and will also serve as Acting President responsible for overseeing the administration, programs, and strategic plan of the organization.
Read »

Out \ Look : The Latest OOH Trends & Developments
Recent research conducted independently on our behalf by Ipsos MRBI reveals that Out of Home is the advertising channel that Dubliners feel most positive towards.
Read »
TECHNOLOGY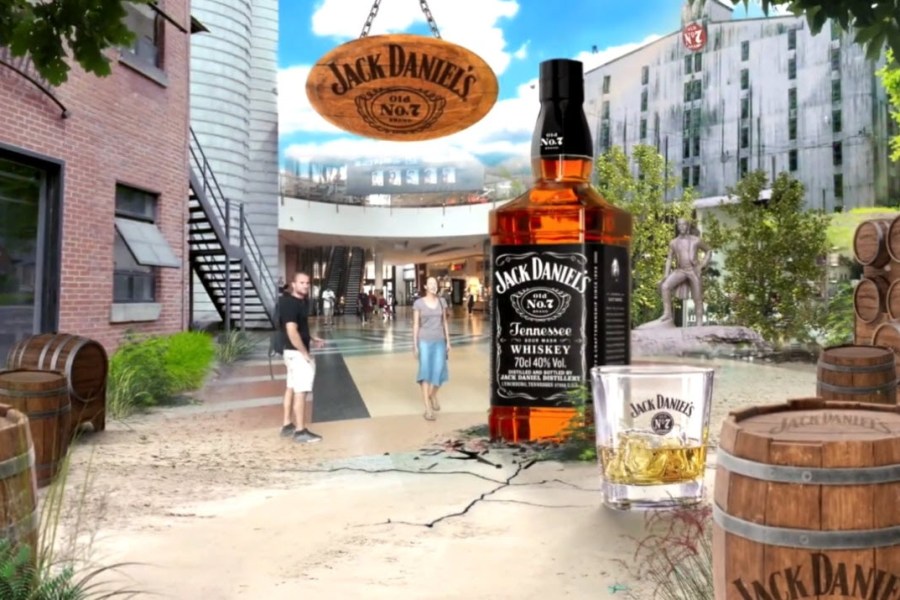 The World's First AR-Enabled DOOH Network
3rockAR, has announced the world's first AR-enabled DOOH (digital out-of-home) advertising network. With access to over 80 sites in the UK, 3rockAR's award-winning Magic Mirror experience will be able to provide clients with unparalleled reach, engagement and impact.
Read »
PROGRAMMATIC AND AUTOMATION
AdTECH: OOH – Toronto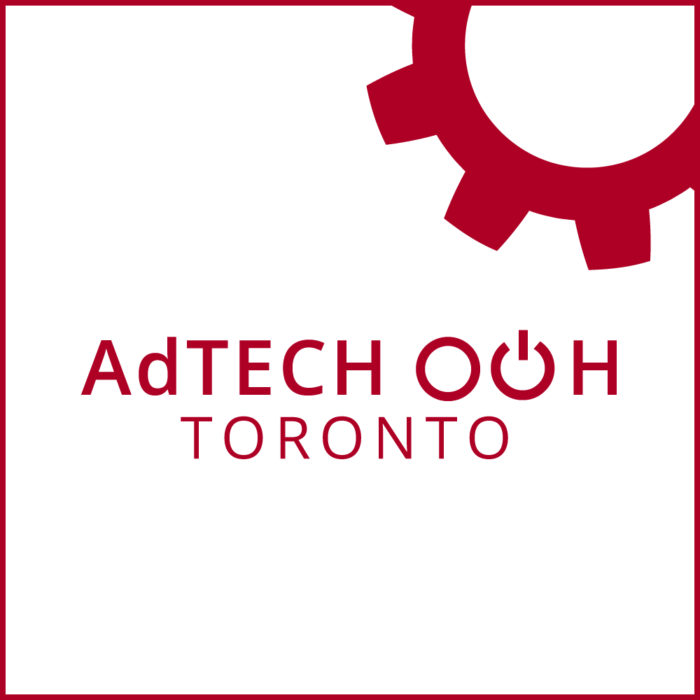 AdTECH: OOH – Toronto is aimed at those already in AdTECH wishing to learn more about the Out of Home Industry, and for those in Out of Home who wish to better understand Automation, Programmatic Buying, Marketplaces, Media Exchanges and Revenue Managemen
read »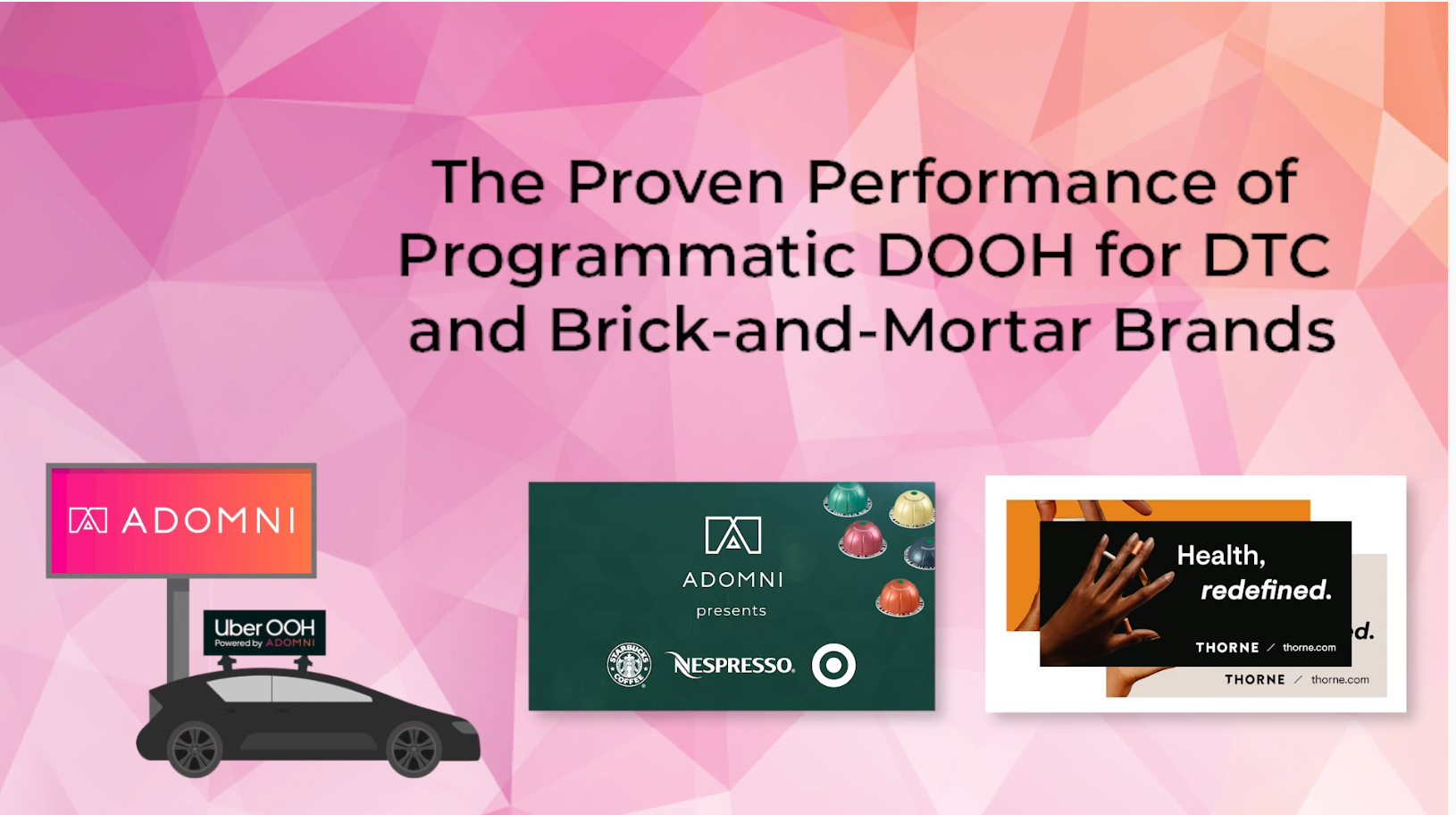 How Programmatic DOOH Performs for DTC and Brick-and-Mortar brands
Learn how programmatic #DOOH performs for DTC and brick-and-mortar brands in this insightful session with Adomni CEO Jonathan Gudai. Hear success stories from two different major brands regarding their recent programmatic DOOH campaign strategy, tactics and results.
WATCH VIDEEO »
Hivestack, Clear Channel Outdoor Americas Partnership Brings Programmatic Buyers Additional Scale Across the U.S.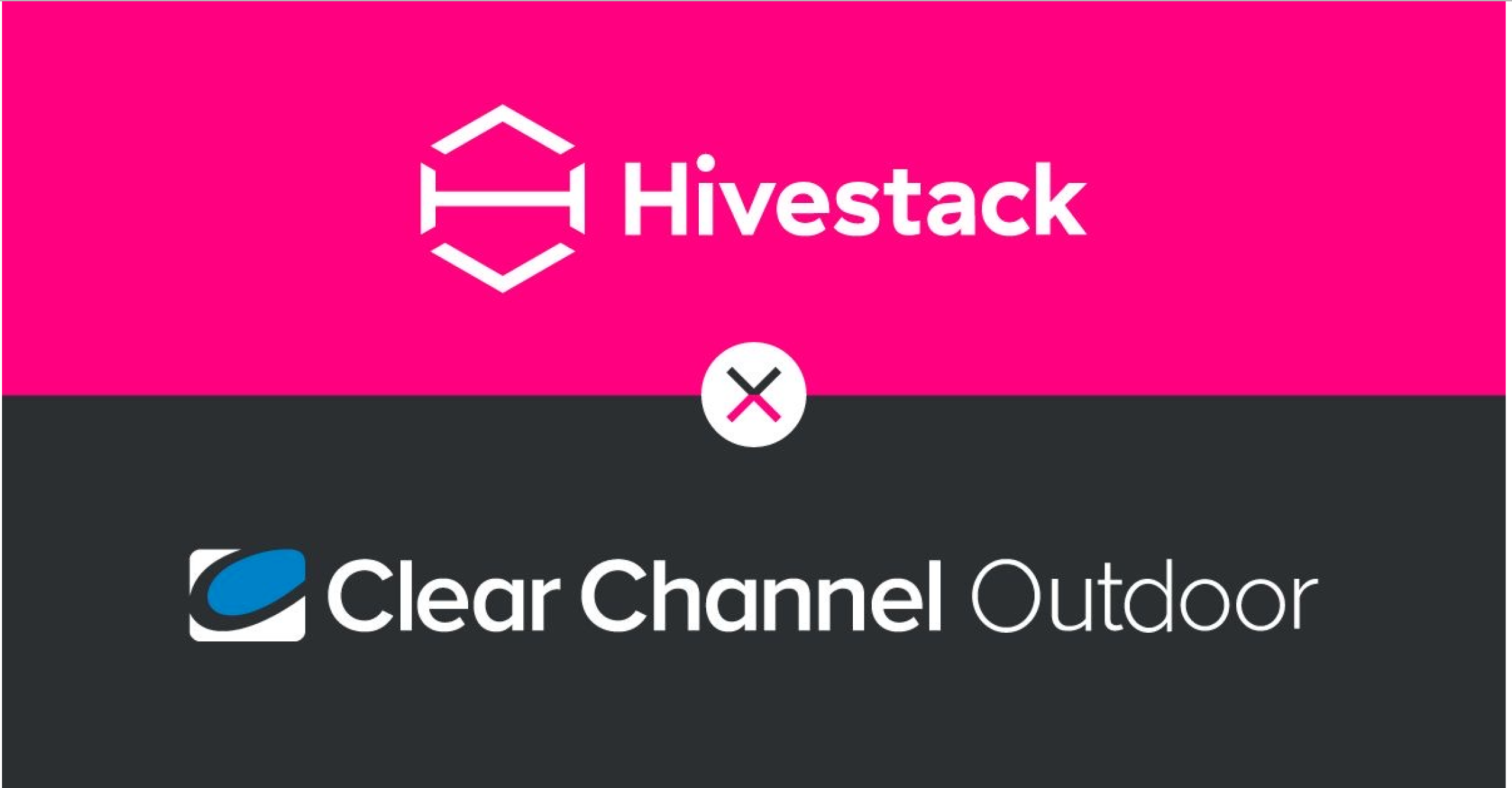 Hivestack digital out of home (DOOH) ad tech company today announced a partnership with Clear Channel Outdoor Americas (CCOA), the U.S. based business of Clear Channel Outdoor Holdings, Inc. (NYSE: CCO) one of the world's largest outdoor advertising companies.
READ »
EVENTS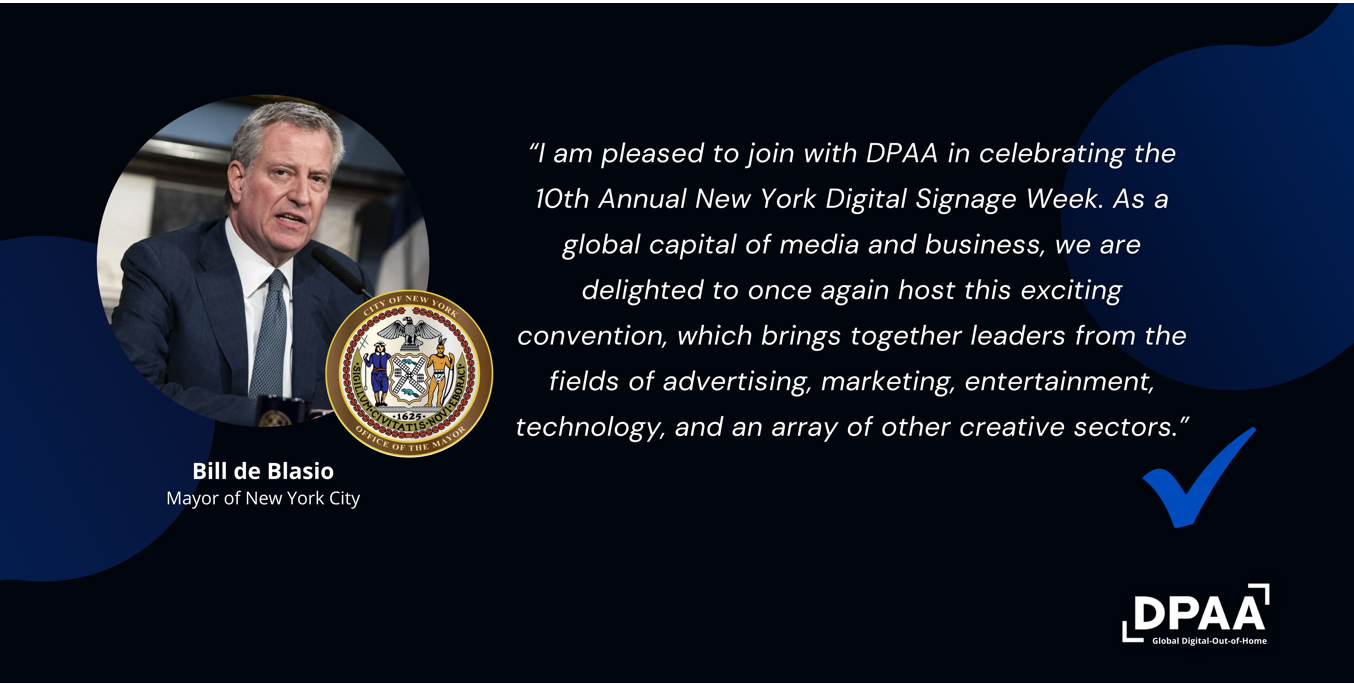 Barry Frey previews DPAA's first in-person event since the start of the pandemic, and shares industry insights
This year's important theme will be Resilience, Reinvention and Revitalization! It has certainly been a challenging time, yet we are finally and certainly seeing light at the end of the tunnel
Read »
ASSOCIATIONS NEWS
LASAA hosts conference to address outdoor advertising challenges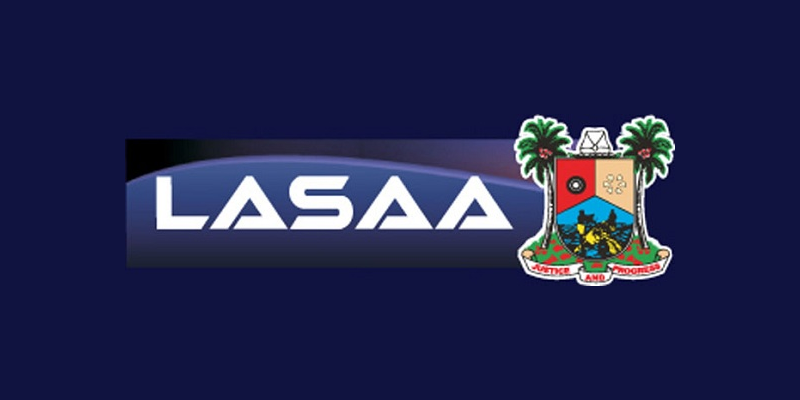 The Managing Director of the Lagos State Signage and Advertising Agency, Prince Adedamola Docemo, has said the agency is expecting about 500 participants at its Out-Of-Home Advertising and Exhibition Conference in Lagos this week.
READ »
COMPANY NEWS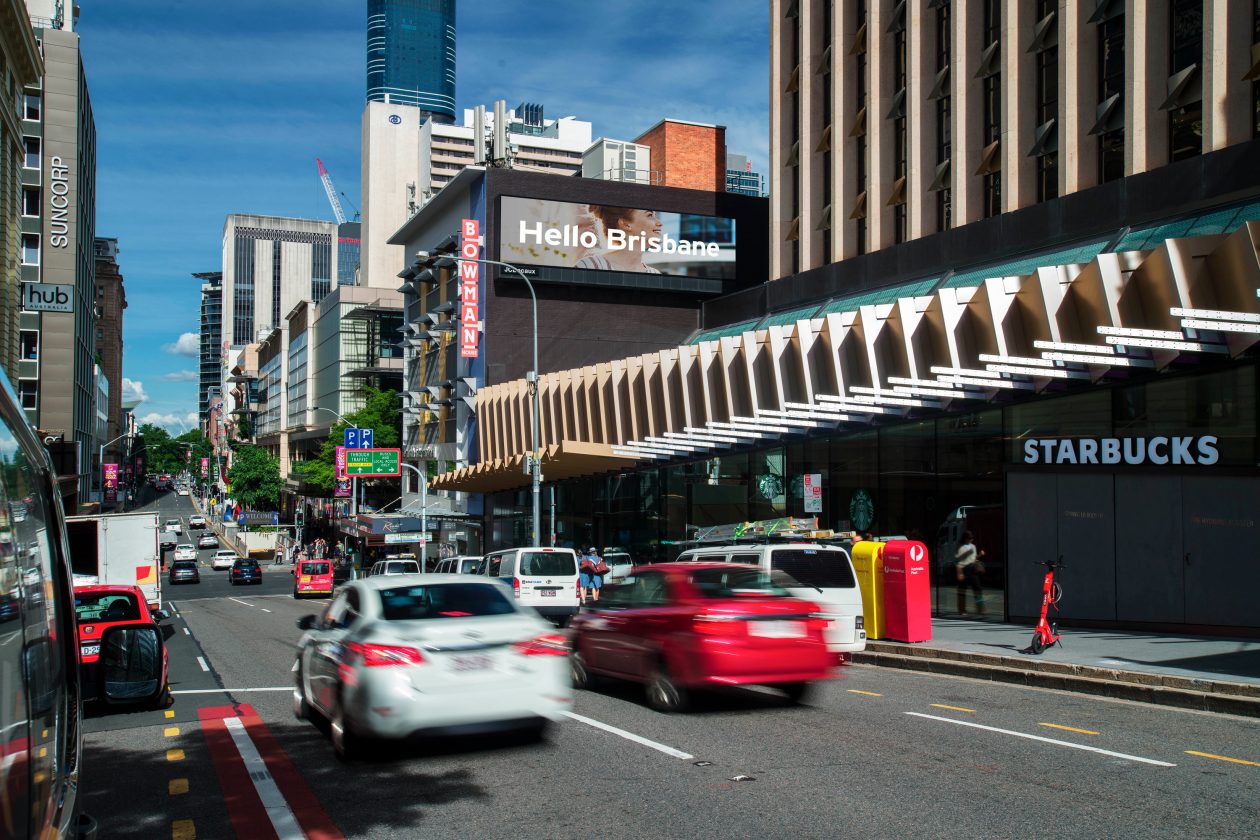 JCDecaux Ups Digital Large-Frame Network By 25%
JCDecaux is on track to digitise 35 large-format billboards in prime locations across the country, growing its national total by 25 per cent. Seventeen of these locations are already in market, with the remaining 18 screens expected to be live by the end of this year.
READ »
WOO GLOBAL DATABASE
The WOO global database holds all our information gathered on research, legislation, case studies and general industry data, organised by country. All documents are available for members to download in pdf format.