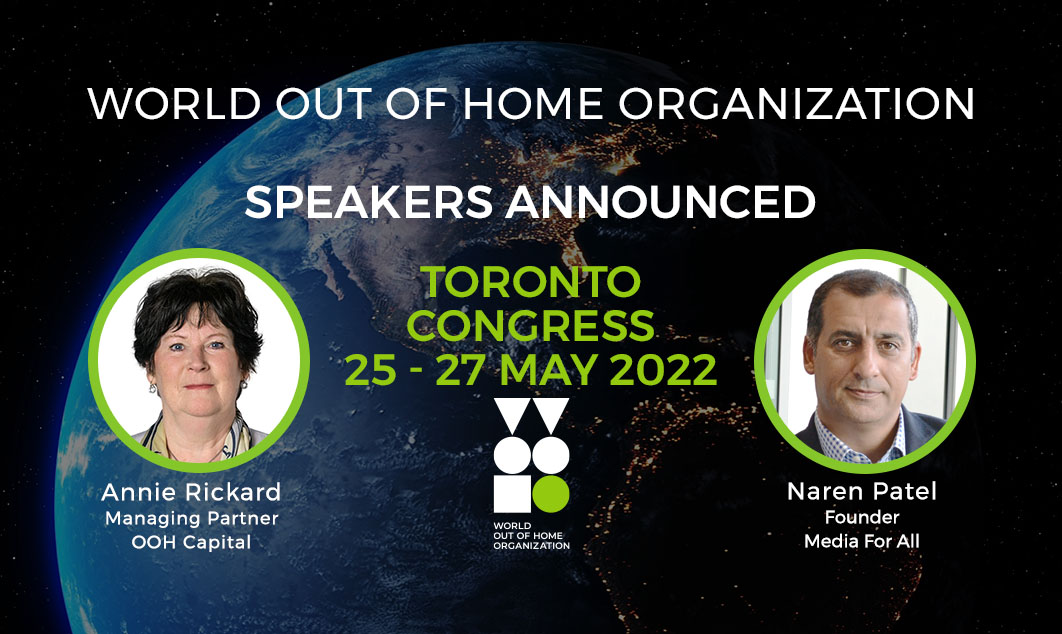 Diversity and inclusion are among the most pressing issues for media owners, agencies and other suppliers in Out of Home as the world's advertisers insist on diversified teams handling and working on their business.
'Let's Dance - Making Equity, Inclusivity and Diversity happen' is the title of Rickard and Patel's presentation at the World Out of home Organization Global Congress in Toronto from May 25-27, building on the quote 'Diversity is being invited to the party; inclusion is being asked to dance.'
Rickard, a former Global CEO of Posterscope, is a Founding Partner of specialist advisory firm Out of Home Capital. Patel, a former CEO of Primesight and Co-founder of data firm Geopath, is Co-Founder of Media for All, a UK body dedicated to increasing Black, Asian and other ethnic minority group membership in the media industry.
Rickard and Patel will begin with an introduction to the issues, some context and reasons to believe in change; discuss why initiatives often fail and why, explore a relevant case history and talk about pressure points relevant to the OOH industry.
They will conclude with an Action Plan including practical advice on 'where are you now? What do I do next? and 'How do I keep things moving?
Rickard says: "Diversity and Inclusion now are not options but necessities. Out of Home has particular issues as it's partly a property business too but that simply means that all of us, as an industry, have to work even harder.
"I'm delighted that Naren, who has already achieved so much promoting diversity and inclusion at Media For All, is joining me in Toronto to explore this vital issue and provide a template for real progress in the future."
CLICK HERE FOR THE CONGRESS PROGRAMME OVERVIEW AND TO REGISTER FOR CONGRESS
Over the coming weeks we will be announcing more details of the international Speaker Programme.
---
Interested in becoming a member?
Fill in your details and submit the form, we will contact you shortly about membership...
---
Subscribe to our weekly OOH newsletter
LATEST INDUSTRY NEWS: focusing on the top OOH stories of the week from around the world.