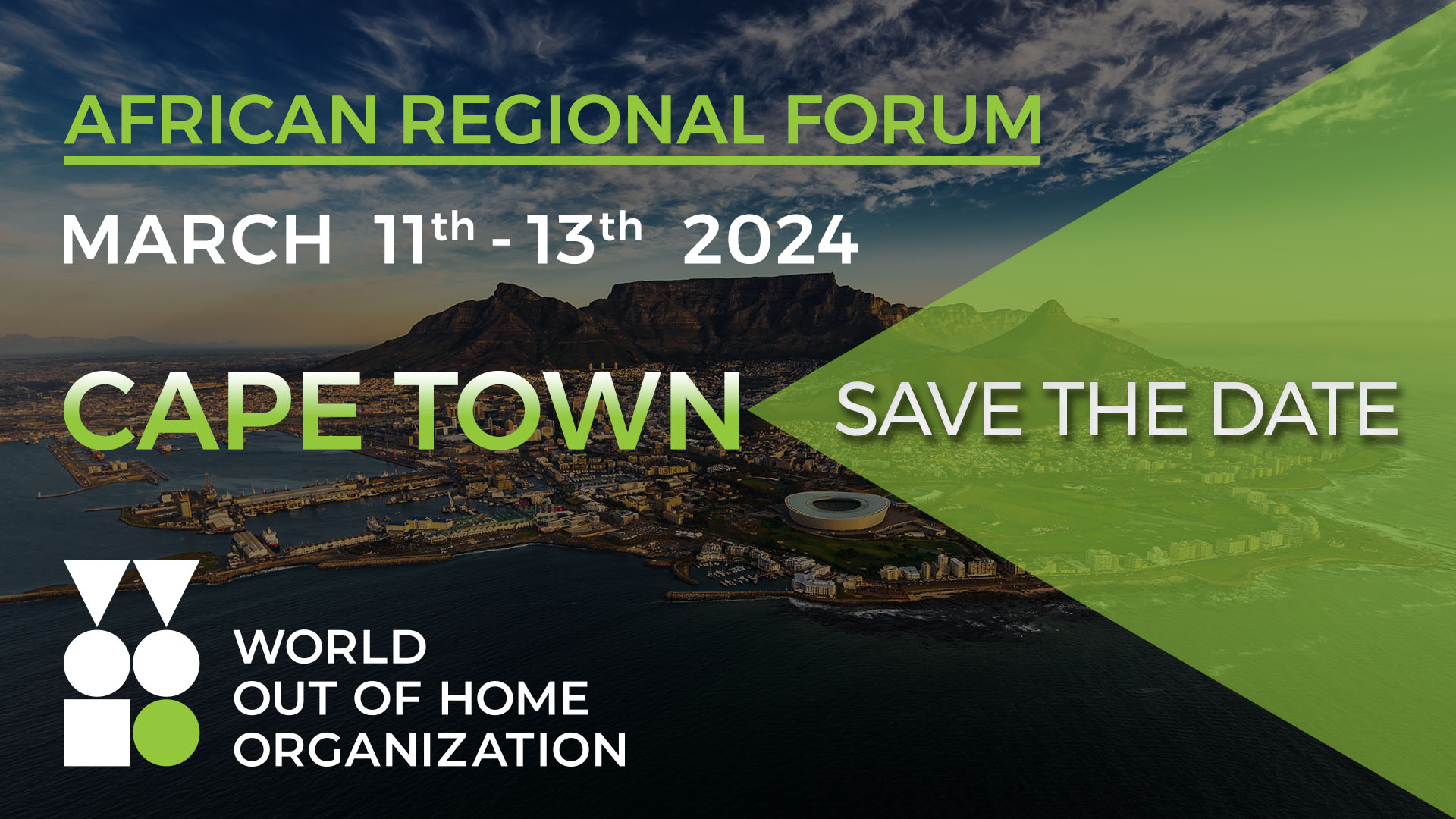 The World Out of Home Organization has announced its first in-person Africa Forum following a successful online event in 2022.
The Forum will take place in Cape Town, South Africa from March 11-13 2024. This follows successful in-person WOO Forums in Asia and a number of online events. The second Asia Forum will take place in Bali, Indonesia, from November 1-3.
WOO President Tom Goddard says: "Our online event in Africa in 2022 received amazing support and we have been determined to return to the continent for an in-person event since then. Out of Home is an incredible force in Africa and our in-person Forum in 2024 will be a global milestone for the medium."
MORE DETAILS TO FOLLOW IN THE WEEKS TO COME