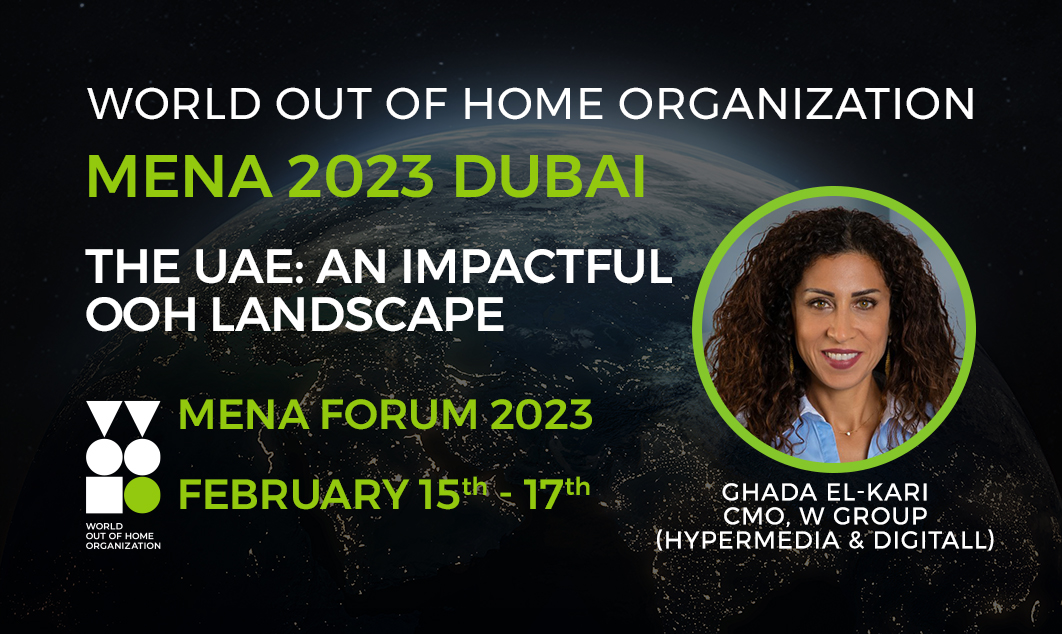 In this presentation Ghada El-Kari CMO, WGroup (Hypermedia & DigitAll) will be looking at how you can already see what the global future of OOH looks like in the UAE now. This represents a futuristic vision of the impact of OOH on the landscape. She will also look how this approach has enabled the OOH industry in the UAE to largely avoid the turmoil of the current Global crisis.
About our speaker
A native Lebanese with more than 25 years in Marketing and Communication field, Ghada's career spanned between advertising agency life to luxury Global brands from the client's side such as Tiffany & Co., Porsche across the Middle East, Africa, Turkey, CIS, Russia and sub-continent region. She joined the W Group in 2018 where she has been leveraging her deep regional understanding of what brands are looking for from authentic brand engagement and brand elevation along with her many years of "must-have experiences" crafted for what could arguably be considered some of the world's most discerning customers.
Ghada has lived in Dubai for the past 21 years and hasteenage twin 15-year old boys who definitely keep her on her toes!
Click here for a Forum overview including the provisional speaker programme.
---
Interested in becoming a member?
Fill in your details and submit the form, we will contact you shortly about membership...
---
Subscribe to our weekly OOH newsletter
LATEST INDUSTRY NEWS: focusing on the top OOH stories of the week from around the world.