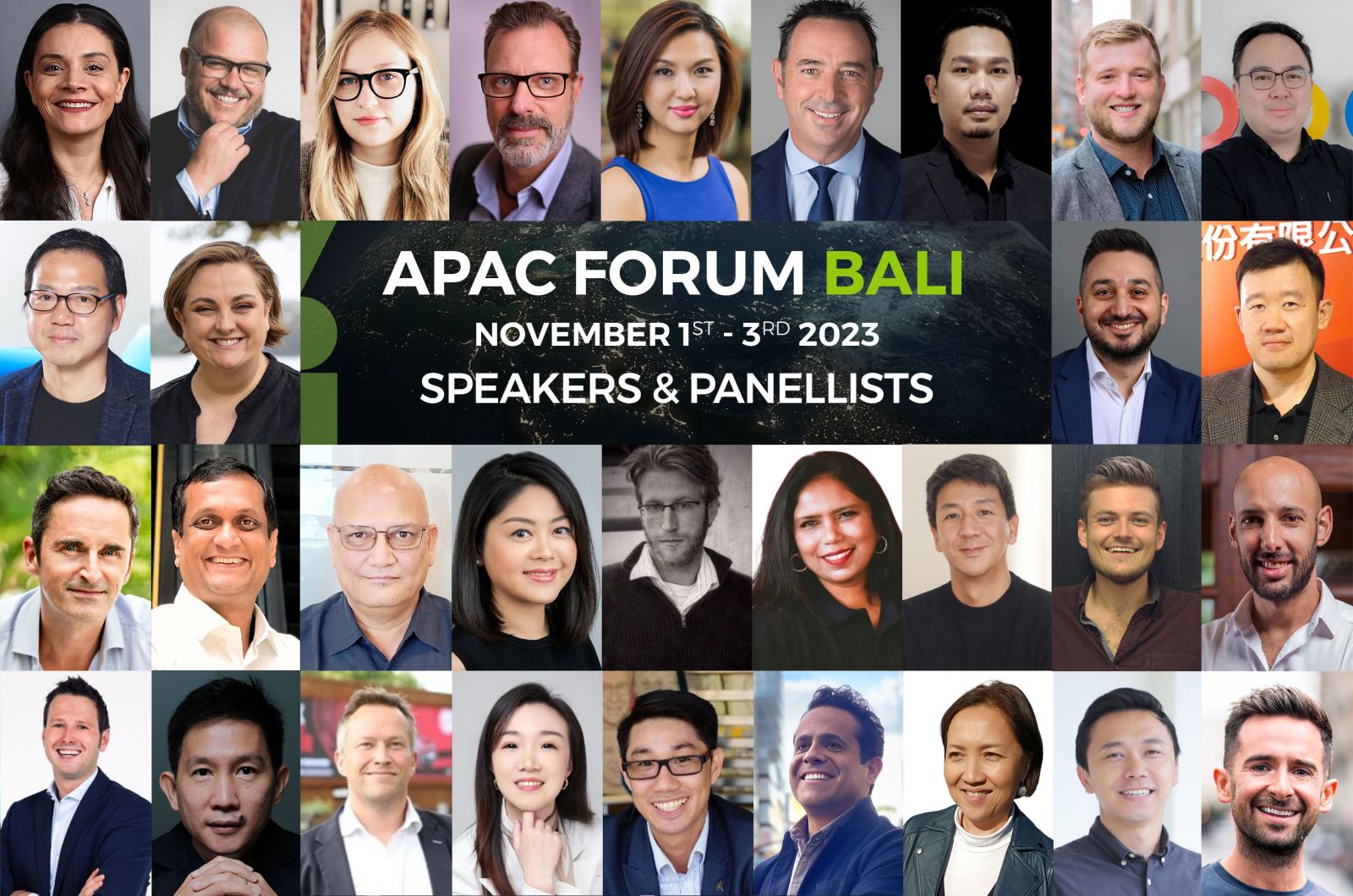 Speakers / Panellists
Top Row:
Maud Mowad - Seventh Decimal
Matt Bushby - Hivestack
Kristina Rudoman - Allunite
Gideon Adey - WOO
Chloe Neo - OMG Singapore
Charles Parry-Okeden - OMA
Agung Prihambodo - AMG Indonesia
Matt Steffenson - APAC Vistar Media
Elvin Rahardja - Google DV360
Second Row:
Jun Sakurai - Liveboard
Melanie Lindquist - Talon Asia Pacific
Lewaa Hamadeh - Seventh Decimal
Kevin Chang - Presco Netmarketing
Third Row:
Gregory Fournier - Trade Desk
Srikanth Ramachandran - Moving Walls
Pawan Bansal - Indian Outdoor Advertising Association (IOAA)
Veronica Ong - Broadsign SEA
Jon Settingsgard - Daktronics
Sheila Shanmugam - Mindshare Group Malaysia
Daewon Kim - KOBEA
Mike English - London Lites
Franck Vidal - Vistar Media
Bottom Row:
Frank Vallenga - (SaaS) Broadsign
Ricky Afrianto - PT Mayora Indah Tbk
Andy Hamblin - LDSK
Doris Li - Absen
Daniel Wong-Chi-Man - Ipsos
Andreas Soupliotis - Hivestack
Laetitia Lim - Quividi
Adi Panuntun - Sembilan Matahari
Jay Young - Grand Visual/Talon
The World Out of Home Organization is holding it's second APAC Regional Forum in Bali, Indonesia : November 1st - 3rd.
PROGRAMME AVAILABLE BELOW - REGISTRATION CLOSES MONDAY OCTOBER 30TH
Our Forum Venue is the Conrad Bali Hilton Jalan Pratama 168 Tanjung Benoa, Bali, 80363, Indonesia. You can access a special forum hotel rate via the link below to our registration page.
The first APAC Regional Forum, with over 200 delegates, was held in Kuala Lumpur, Malaysia, in October 2022. As was the case in Kuala Lumpur we are assured a very warm welcome from our Indonesian hosts.
This Forum will give delegates one and a half days of presentations on the Expanding World of Out of Home from Media Owners, Buyers, Tech Suppliers and Clients.
Day One (Thursday) : will focus on all aspects of driving sector growth in Out of Home including sessions from Chloe Neo on Cross Media Measurement as well as a session on OOH Creativity from Jay Young of Talon. Gideon Adey and his experienced panel of measurement practitioners will take a further look at how an effective audience measurement system can drive OOH growth. Country updates from India, South Korea and Indonesia will give a flavour of this diverse region and we will also be looking at how OOH is addressing the challenge of sustainability both within APAC and the broader world of OOH.
Day Two (Friday) : will focus on the Science of OOH and highlight the growing impact of data, automation and the programmatic buying of OOH. Starting the Day, Tom Goddard WOO President and Andreas Soupliotis founder and CEO of Hivestack will use their session set the scene in terms of the development of OOH in the region over the past few years. We will also look at the developing role of the Omnichannel buyers with Elvin Rahardja of Google DV360 and Gregory Fournier of the Trade Desk. At the heart of these sessions will be a focus on how we can make OOH easier to buy. Client presentations from Mayora and Presco Netmarketing will help give that all important client perspective.
WOO CMO Richard Saturley says: "In lots of ways Asia is the driving force for Out of Home with incredible breakthroughs in the key area where creativity and technology come together. Audience measurement is also still an issue in the region and we will look at this as well as ways that will help OOH become an easier medium to buy in a global media marketplace. Our second Asia Forum in Bali promises to be a major event in the evolution of Out of Home."
The programme is still being finalised with further announcements to follow. However, click on the link below for the latest version of the programme.