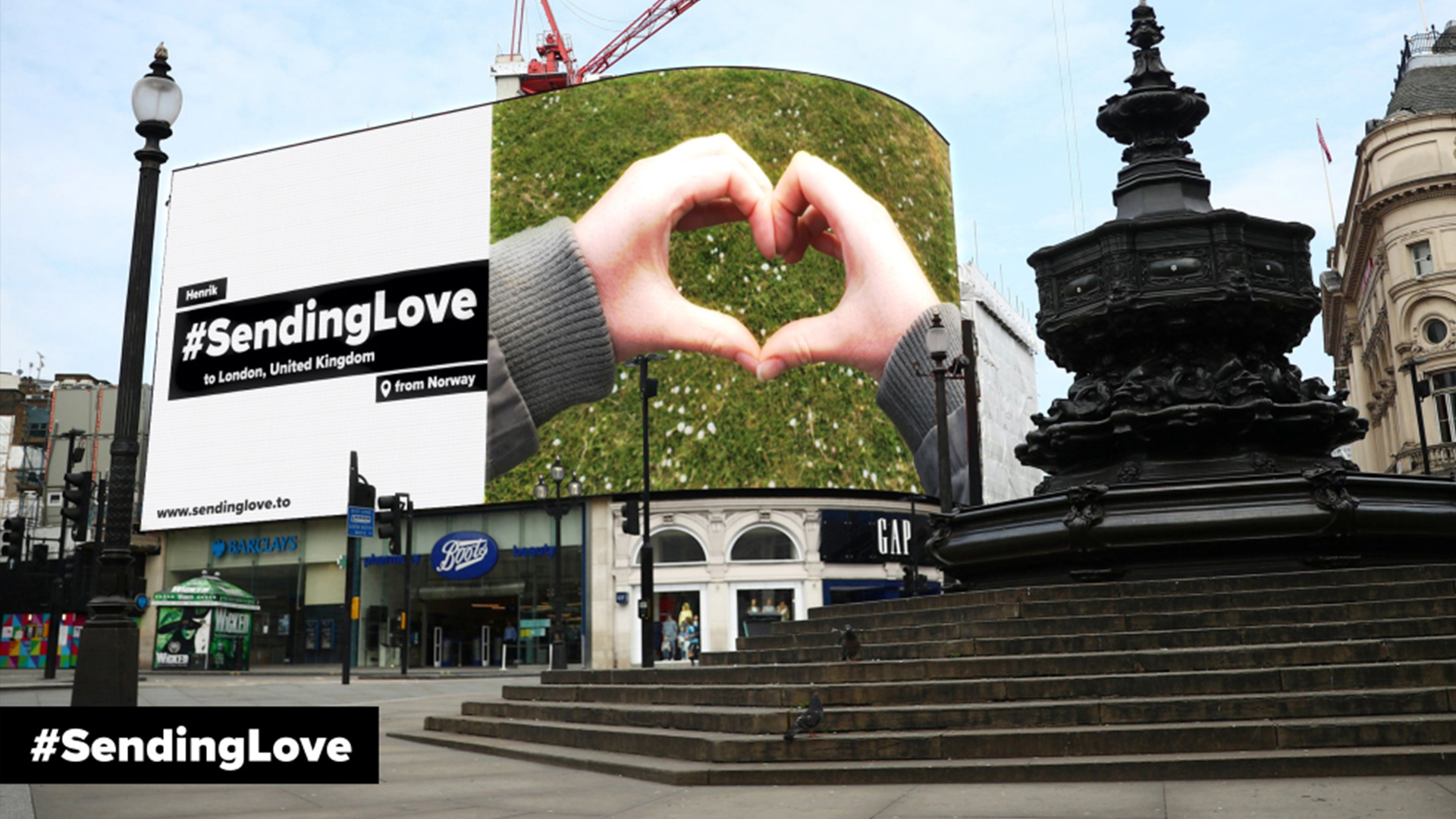 Talon and Grand Visual's user generated digital Out of Home campaign 'Sending Love' won the Best International Campaign award at this week's Drum OOH awards. It was also highly commended in the Best Collaborative Campaign During Covid-19 category.

The campaign was supported by 68 different media owners in 178 cities in 38 countries and by the World Out of Home Organization, the official client. The Drum awards were supported by Alight Media.
The largest user-generated execution ever for digital OOH, the campaign encouraged participants to send love to those in places they couldn't travel to, by getting creative with the heart-hand symbol and uploading their pictures and locations to the Sending Love website.
Participants were invited to donate to the global COVID-19 Solidarity Response Fund and then received a photo of their picture playing on-screen in their chosen city to share with friends and family across social channels.
Dan Dawson, Chief Creative Officer, Grand Visual says: "It's great recognition for the hard work and effort that went into #SendingLove and all the partners globally, including WOO, that helped make the campaign the success it was. It was particularly sweet to win for a campaign that's all about sharing messages of love and unity across the world during such difficult times."
WOO President Tom Goddard says: "This campaign was originated and created by Grand Visual, Talon and Plexus and we're proud to have supported it.
"As with WOO's very recent #OurSecondChance" initiative – which will be an entry in next year's competition, the campaign shows how well the OOH industry can pull together, to produce a message of hope for the world and also demonstrate our ability to perform with agility, at a global level."