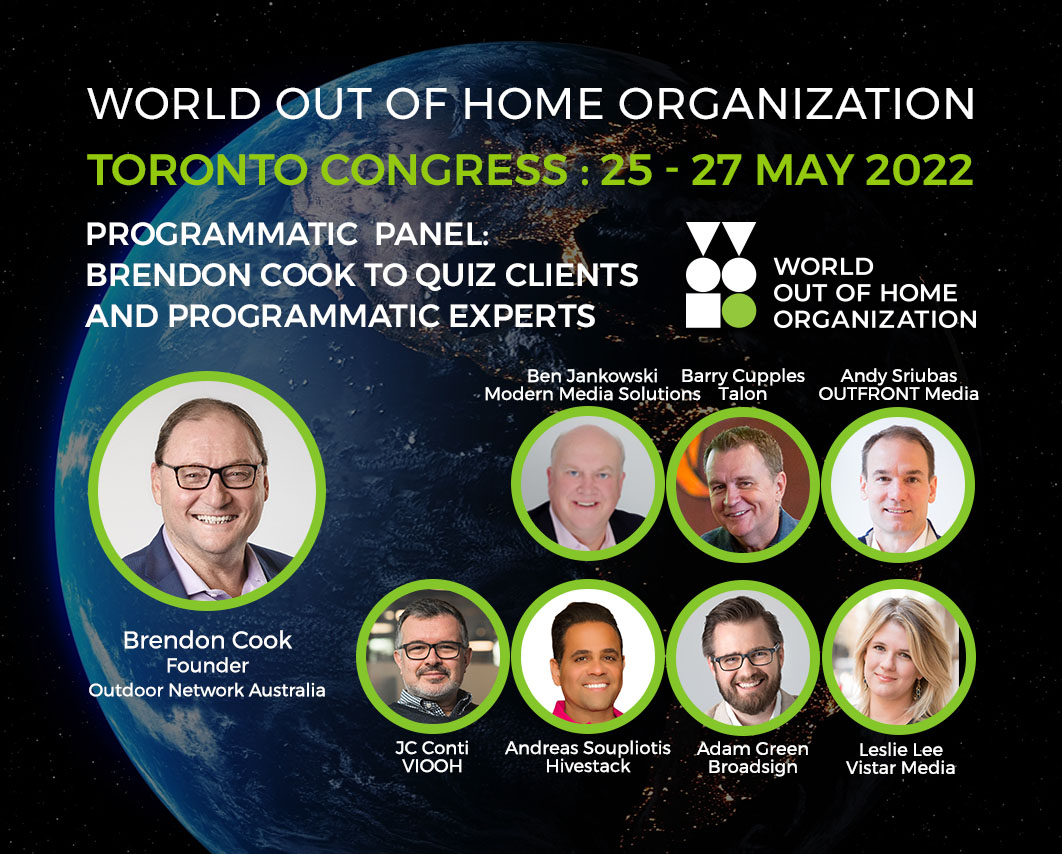 Programmatic continues to make ground in the Out of Home market and oOh!media founder and former CEO and WOO board member Brendon Cook will convene two sessions of experts at the WOO Global Congress in Toronto next week. Cook recently joined the board of Adtech measurement platform Beatgrid.
In 'What Do Clients Want from Out of Home?' the panel includes Mastercard Senior V-P Global Media Ben Jankowski, OUTFRONT Media Chief Commercial Officer Andy Sriubas and Talon Global CEO Barry Cupples.
In 'What Is The Role Of Programmatic Providers In Growing Out of Home?' Cook's panel includes VIOOH CEO JC Conti, Broadsign Strategy V-P Adam Green, Hivestack CEO Andreas Soupliotis and Vistar's Senior V-P Marketing Leslie Lee.
Cook says: "Programmatic has been the next big thing for a number of years now and it is changing the face of the industry. But we still need a way of making it easier to buy and measure truly global campaigns. I'll be asking the expert panels where real progress has been made, what clients need and how we can really transform the medium."
---
Interested in becoming a member?
Fill in your details and submit the form, we will contact you shortly about membership...
---
Subscribe to our weekly OOH newsletter
LATEST INDUSTRY NEWS: focusing on the top OOH stories of the week from around the world.