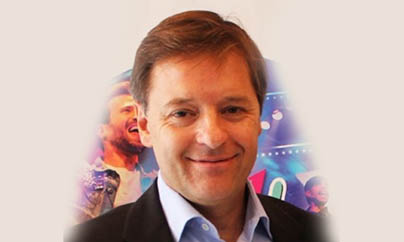 ALOOH President Gabriel Cedrone is to chair the 2022 World Out of Home Organization Annual Awards, the first time they have been presented since Dubai 2019. ALOOH represents the Out of Home industry in Latin America. Cedrone, a Partner in media company Grupo Vallas, recently joined the WOO board. Further judges will be announced in the coming weeks.
The Awards will be presented at WOO's Global Congress in Toronto at the Gala Dinner on May 26. Congress runs from May 25-27. It will be the first in-person Congress since Dubai.
As in previous years there will be awards for Lifetime Achievement, Leadership, Rising Star, Technical Innovation and two creative categories: Classic and Digital. 2019's winners were: Lifetime Achievement - Randy Otto of Pattison Outdoor Advertising; Leadership - Tim Bleakley of Ocean Outdoor, Rising Star - Victoria Hirst from blowUP media UK, Technical Innovation - Ocean Outdoor 'Sky Rescue: the Ocean's biggest threat,' Classic Creative - Corona 'Wave of Waste' and joint Digital Creative winners - Clear Channel Sweden 'Stockholm Out of Home Project' and Open University Netherlands 'Platform College Tour.'
WOO CMO Richard Saturley says: "The Awards are a worthy and highly enjoyable highlight of our Congress Gala Dinner and it's real pleasure to have them back again after the pandemic forced the cancellation of in-person Congresses in 2020 and 2021.
"We're very lucky to have Gabriel as chair. He is committed to moving OOH forward on all fronts and takes a particular interest in creative, having been a key part of the team who developed WOO's 'Our Second Chance' campaign with agency New Commercial Arts."
---
Subscribe to our weekly OOH newsletter
LATEST INDUSTRY NEWS: focusing on the top OOH stories of the week from around the world.