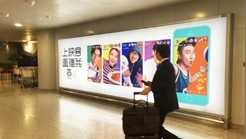 AirMedia and DWP Media, 2 China leading airport advertising companies, for the first time set up the "HangDi Media", a new operating body to achieve synergy of operation.

HangDi Media, the newly set up JV, consolidated the salesforce to the international agencies from both of companies in viewing of the followings,
Future OOH operation has extremely data and technology requirements. It requires a good investment.
Digital OOH and static OOH should be complementary, not competitive in reaching the air travelers.
The demand and service model to the International agencies in China is unique from the direct client sales. Less contact window delivers good efficiency and complement each team's weakness.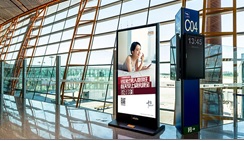 AirMedia is the leading airport digital OOH vendor, with the coverage over 50 key airports in China. DWP Media runs some exclusive airport concession (i.e. Nanjing, Guangzhou T1) and owns static OOH in over 30 airports in China.
Except consolidating the two 4A teams to a new JV, the rest of AirMedia and DWP Media operation remains same. After China's nternet unicorns bought shares from OOH vendors, the M&A among OOH vendors becomes more complicated and challenging.
This new JV model/unit bears the high expectations of the two companies. At the same time, other peers are also observing the development as a future reference for the company.