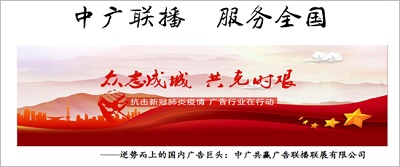 The epidemic has a great impact on the world, and outdoor advertising companies across China are also struggling. 180 outdoor advertising companies from all over the country gathered together to look forward to integrating resources and bucking the trend. On May 18, 2020, the China Advertising Win-win Alliance Network Co., Ltd.* (in short, CAWW Network) push by the China Advertising Association (CAA) was announced its establishment in Beijing.
The China Advertising Association owns 30% of the CAWW Network shares through a wholly owned subsidiary. The CAWW Network relies on the media resources of 180 outdoor advertising companies and currently covers 300 cities with a total media pool exceeding the value of RMB10 billion. "Alliance" is not uncommon in the outdoor industry, but the participation of so many outdoor media companies is absolutely rare. By the end of this year, the CAWW Network plans to establish 31 provincial-level companies across the country and form a 180 sales elite team.
In the early days, the leading national-wide outdoor media companies have not been seen in the alliance list, and the management system and operation model of the media resource pool is also waiting for further announcement.
* - The author's translation from the Chinese name.
由中广协全力推动,一个大型的新户外广告联播网诞生。
疫情给全球带来极大冲击,中国各地户外广告企业也举步维艰。180家全国各地的户外广告企业集结一起,期望集中资源、逆势而上。2020年5月18日,由中国广告协会全力推动的「中广共赢广告联播联展有限公司」在北京宣告成立。
中国广告协会拥有30%股份的「中广共赢广告联播联展有限公司」,是依托在180家户外广告公司的媒体资源,目前覆盖300个城市,媒体资源池总量超过100亿的新联播网。联盟在户外行业并非不常见,但数量这么多的户外媒体公司参与绝对是少有的。「中广共赢广告联播联展有限公司」计划在今年年底,在全国布局31个省级公司,组建一个180销售精英团队。
初期还未见到领先的户外媒体公司在联盟名单中,媒体资源库的管理和运营模式也等进一步公布。
(jl; 25/05/2020)