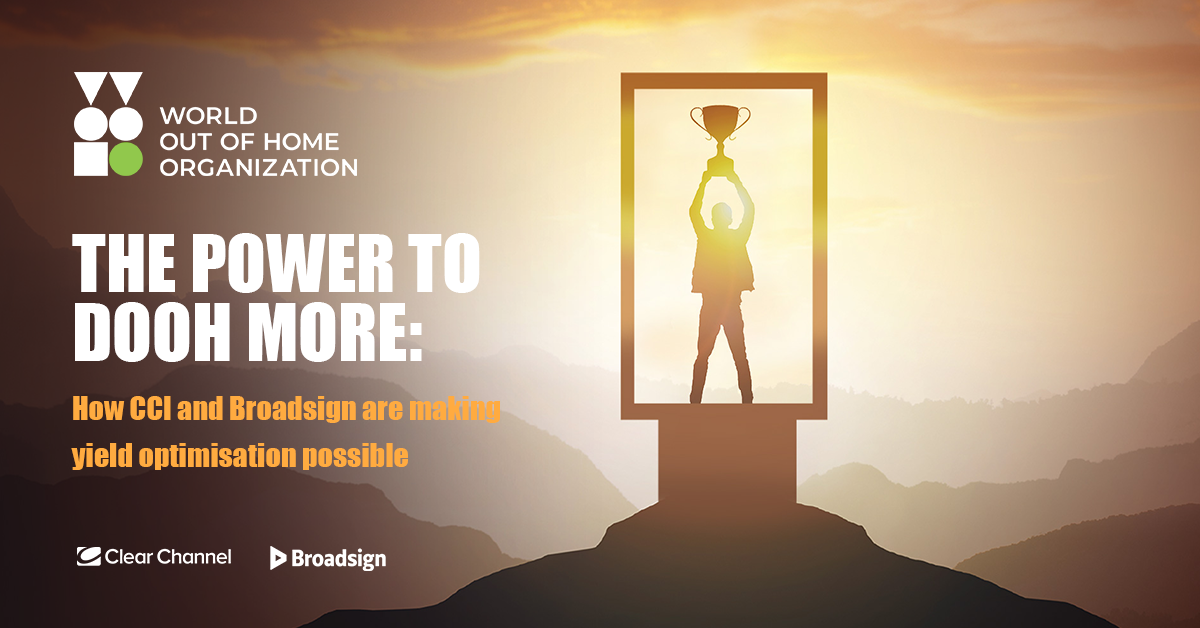 In the second World Out of Home Organization webinar of 2021, two executives from Clear Channel and Broadsign revealed how the companies have teamed up to deal with the challenge of meeting every buyer's campaign goals while also optimizing DOOH inventory yield.
The webinar, the second in a series throughout 2021, was attended by more than 100 WOO members.
Ola Reppling, Chief Technology Officer at Clear Channel International, said that they had 17 different business units, with each unit trying to solve issues on their own using quick local solutions that don't scale well, don't integrate well and are expensive to maintain.
With 15,000 DOOH screens each providing 100k OTS and so many variables in terms of, screens, day parts, slots, and different advertisers' needs, Reppling said booking advertising had become like a "Multi-dimensional Tetris game"
"In the last 6 months we have started the journey towards an aligned Front Office solution based on Salesforce and Broadsign where all 17 BUs will share a common setup that is rigid at the core and allows for flexibility at the edge. This means that we will have central control and overview and at the same time allow differences in local go-to-market models."
Seamus Hunn, Senior Director of Product at Broadsign, the digital signage solutions provider, said the new automated Optimisation Engine they have designed balances all aspects of demand, from media owner ad platforms, DSP and customer proprietary platforms, with supply in terms of product, asset and audience.
" The New Delivery Model delivers guaranteed and non-guaranteed campaigns controlled by the Optimiser and integrates all demand into one delivery mechanism. The result is a faster Request for Proposal response, saying 'yes' to customers more often, better yield optimisation and more revenue opportunities for the media owner."
MEMBERS CAN DOWNLOAD THE VIDEO AND THE PRESENTATION SLIDES HERE
---
Interested in becoming a member?
Fill in your details and submit the form, we will contact you shortly about membership...
---
Subscribe to our weekly OOH newsletter
LATEST INDUSTRY NEWS: focusing on the top OOH stories of the week from around the world.