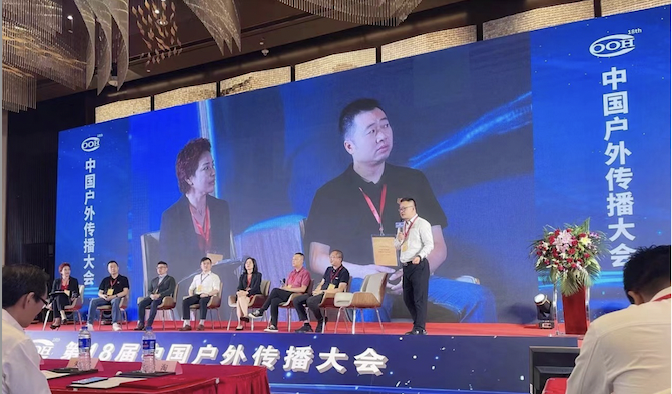 On August 18, 2022, the 19th China Outdoor Communication Conference hosted by "Asia OOH Media" magazine will be held in Wuxi, Jiangsu. The golden age of offline marketing is coming. The effect of online media is gradually declining, technology and finance work together to support the development of the real economy and domestic brands, and more and more internet celebrity brands are returning to offline communication and sales.
With the trend of Web3.0 and Metaverse, decentralization has brought opportunities for the growth of the OOH media industry. Metaverse immersion technology not only eliminates the limitations of OOH advertising in terms of time and space but also enhances the value of OOH media, increases floor traffic, stimulates sales, and plays an irreplaceable role in the consumer journey.
The relevant topics are as follows:
1. The first Metaverse and Outdoor Scene Marketing Forum promote the industry's recent high-quality development.
2. It is the first time the conference introduces a batch of domestic brands and high-quality cultural tourism projects for cooperation.
3. The first comprehensive census of landmark large-screen resources in prefecture-level cities
4. For the first time, organize professional forums to discuss key issues in the three major OOH media (landmark screens, living circles and public transportation)
5. For the first time, analyze the long-term goal and new development opportunities of local media companies
6. For the first time, concentrate on the essence of the conference and implant noble elements to issue a unique NFT.
第19届中国户外传播大会将于2022年8月18日于中国江苏无锡召开,探讨元宇宙与户外媒体商机
2022年8月18日由《亚洲户外》杂志主办的第19届中国户外传播大会将在江苏无锡举行。线下营销的黄金时代即将到来。在线媒体效果逐年下降,技术和金融共同支持实体经济和国内品牌发展,网红品牌逐渐回归线下传播和销售。
随着Web3.0和元宇宙趋势,去中心化使户外媒体产业产生成长机会,元宇宙沉浸技术不仅令户外广告在时间、空间方面的局限性不复存在,还使户外媒体价值提升,增加客流量,提升导购和消费者途径中扮演无可取代的角色。
相关议题如下:
1. 首届元宇宙与户外场景营销论坛推动行业高质量发展
2. 首次大会引入一批国货品牌与优质文旅项目供大家合作
3. 首次面向地级市地标大屏资源的全面普查
4. 首次细分三大户外媒体 (地标大屏、生活圈和公交) 领域组织专业论坛探讨焦点问题
5. 首次解析地方媒体公司的长远立足点和发展新机遇
6. 首次浓缩大会精华并植入尊贵要素发行独特NFT
(rc_20220809)

---
Subscribe to our weekly OOH newsletter
LATEST INDUSTRY NEWS: focusing on the top OOH stories of the week from around the world.