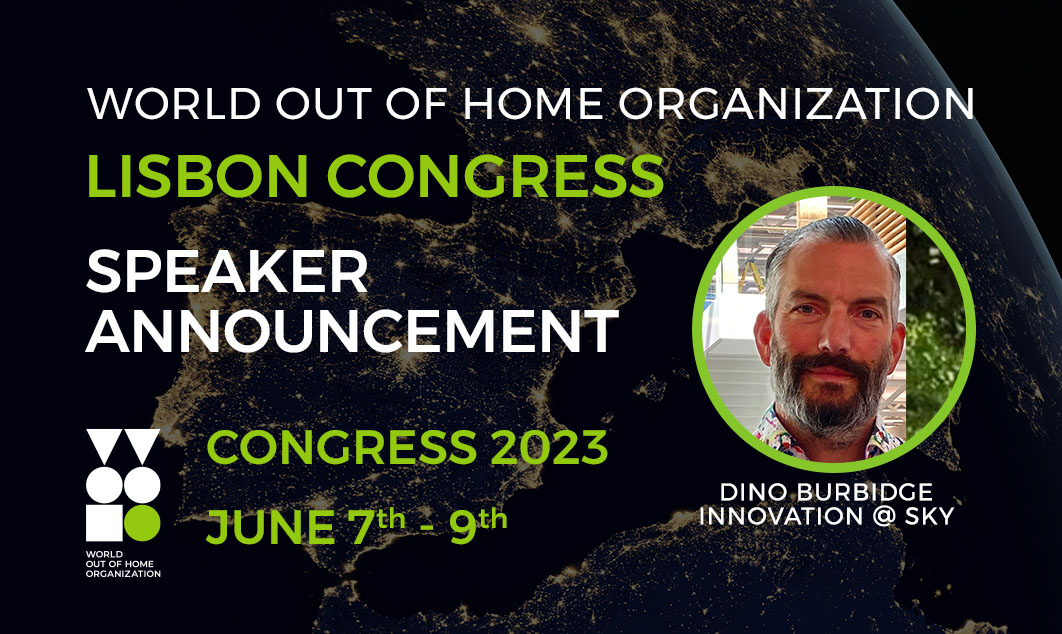 Sky Innovation Coach Dino Burbidge will preview and then present the 2023 World Out of Home Organization Creative Awards at the WOO Global Congress in Lisbon from June 7-9.
In a break from tradition these will be presented on the first afternoon of Congress prior to the Gala Dinner that evening when other awards including Leadership and Lifetime Achievement will be presented. At the same time Dino will also host a repeat of ever popular live run off of the Top 3 Technical Award Nominees to decide the ultimate winner.
On the final day of Congress Burbidge will also address some of the key creative and tech issues affecting Out of Home including the impact of generative artificial intelligence (AI); shape-shifting DOOH billboards, the potential need for recyclable billboards and the way OOH needs to adapt to the TikTok generation.
WOO CMO Richard Saturley says: "Rapid change is the new normal and Dino will be looking at both the advantages for the medium and the challenges of an increasingly tech-dominated world.
"One thing that stays the same is the need for creativity in the ways we use such tech but also, as always, in the power of the message. The WOO Creative Awards will be bigger and better than ever this year and we will be showcasing some outstanding examples of creative Out of Home."
With the WOO Lisbon Congress fast approaching, we are excited by the high number of registrations so far and would suggest you register for the Congress as soon as possible.
---
Interested in becoming a member?
Fill in your details and submit the form, we will contact you shortly about membership...
---
Subscribe to our weekly OOH newsletter
LATEST INDUSTRY NEWS: focusing on the top OOH stories of the week from around the world.