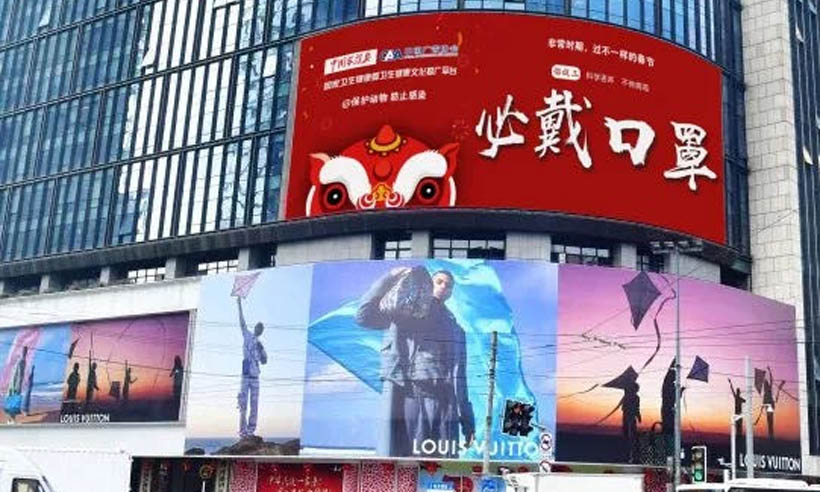 The coronavirus broke out unexpectedly before the Chinese New Year, in the late Jan 2020. This traditional travel rush is considered as the largest annual human migration in the world. The government needs to raise official alerts to the public. Driven by the China Advertising Association (CAA), many OOH vendors mobilized to use the advantages of their DOOH to assist the government in advocating for the epidemic in very short turn-around time.

The Anti-epidemic propaganda was widely seen everywhere, from landmark OOH, airports, rail-stations, and even street furniture OOH. By Feb 20, over 400 OOH companies took part in, over 1.2 million panels/screens deployed. Total OOH advertising value is over 1.8 billion RMB.
The efforts of this OOH vendors have been unremittingly appreciated and praised by CAA and the authorities. The advantages of outdoor media have also been demonstrated, while helps the general public. Due to restrictions on travel, the performance of OOH spending in Q1 will be significantly affected.