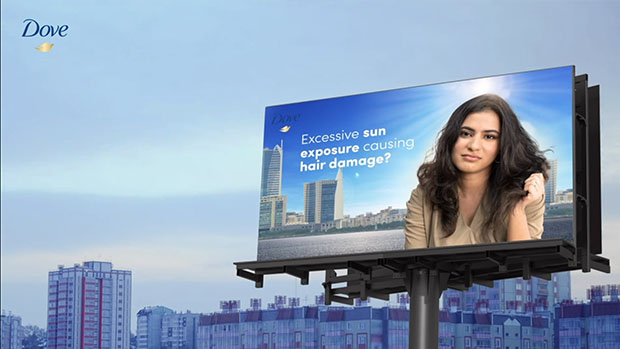 Dove Pakistan has set a new standard in the Digital Out of Home (DOOH) advertising industry with the launch of a pioneering programmatic campaign. This cutting-edge initiative leverages a unique blend of media, technology, and hyper-accurate weather data to deliver real-time messages that are adapted to local weather conditions, reaffirming Dove's commitment to hair repair from 1st wash.

The brand's state-of-the-art campaign features a digital billboard that actively responds to live weather changes, allowing it to provide immediate and locally-relevant hair care messages based on specific weather conditions. This innovative and responsive use of DOOH technology pushes the boundaries of traditional advertising, offering a more interactive and personalized experience to consumers.

This DOOH execution is the result of the exceptional work by Kinetic Pakistan, who have demonstrated their innovative capabilities in crafting a campaign of this scale and sophistication. Creative support was provided by team Ishtehari, whose artistic contribution brought this campaign to life.

To listen please unmute the video
---
Interested in becoming a member?
Fill in your details and submit the form, we will contact you shortly about membership...
---
Subscribe to our weekly OOH newsletter
LATEST INDUSTRY NEWS: focusing on the top OOH stories of the week from around the world.